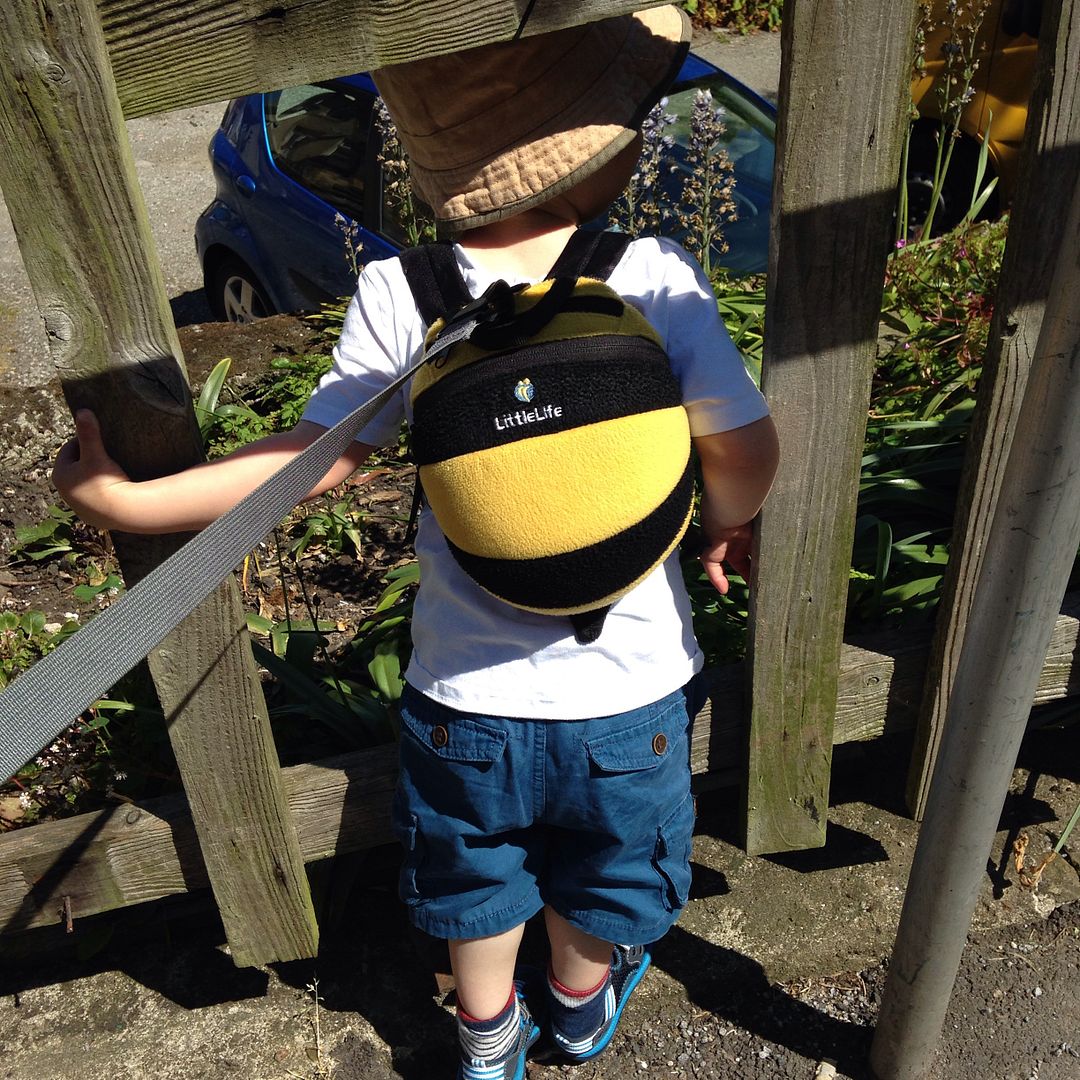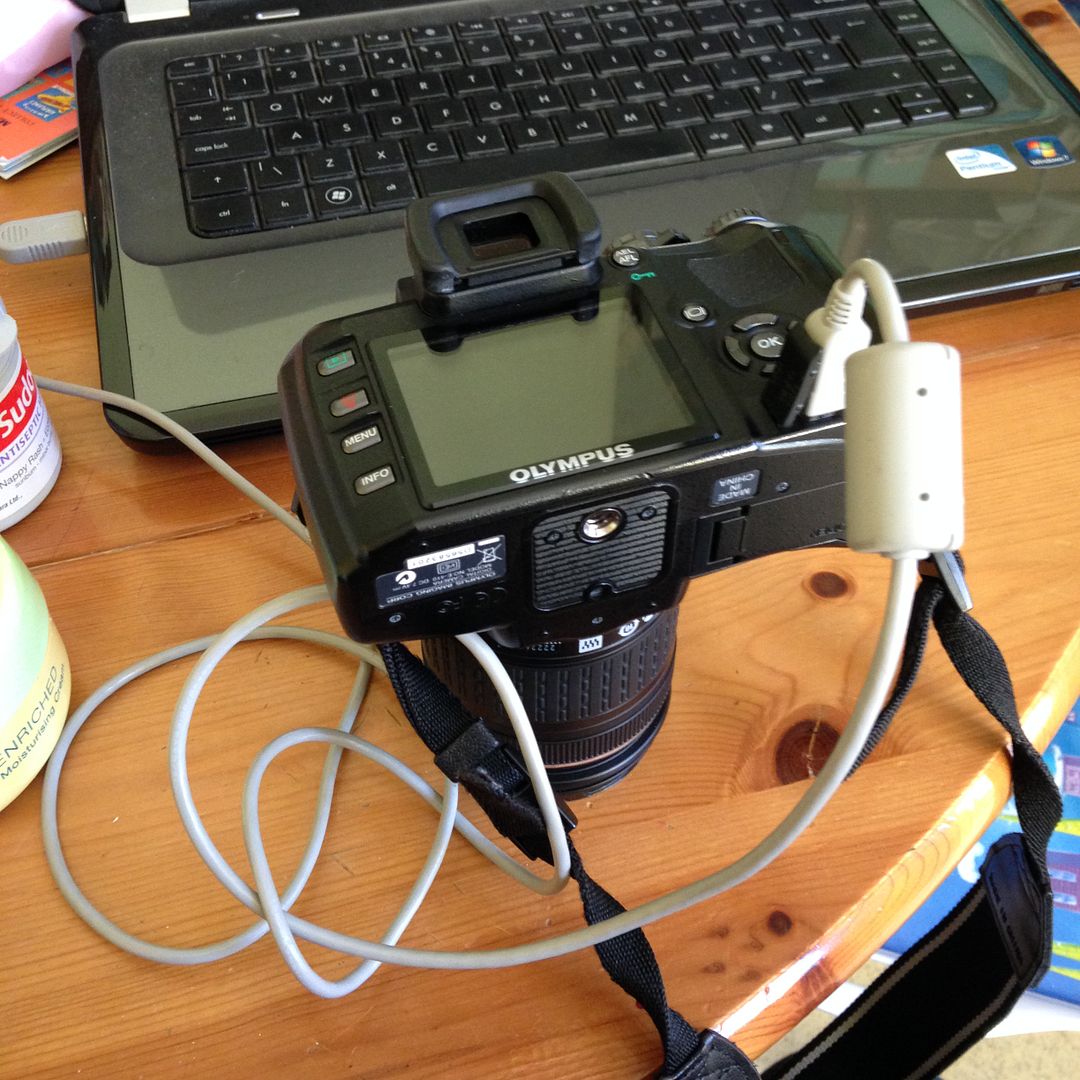 Sometimes I wonder and worry about my days and the way my time is spent. It's an odd kind of worry. I am happy being a stay at home mum, and being the primary caregiver for my children. But it's also hard in lots of ways and sometimes all of those bits that are difficult gang up on me and make me feel a bit rubbish. A bit like I'm doing this on my own, all the time, and I worry about things like managing their sleep, making good decisions, making sure TTB eats enough vegetables, and that I'm providing them with a good childhood. Doing enough with them.
I've started to transition Tiny Tin Girl into what is now their bedroom. It means I've been sleeping on there on an airbed as well and what with the light, early mornings, the very loud dawn chorus, TTB's cough and TTG's light early-morning sleeping (she's started waking every hour after about 3am which I think may be the start of the 4 month sleep regression), I'm not getting a lot of sleep. The lack of sleep of course impacts how I'm feeling! I think sometimes I just want someone to say things like "yep, you're doing the right thing at the moment and you're not going to ruin anybody's ability to sleep for the next three years" which of course would be a lovely thing to know but not possible without a crystal ball. So I'll just keep going, one day at a time, and make decisions about things as they arise, as best I can.
When I stop to think about everything that happens during the day, it's mostly made up of really rather darling moments with both of my children. Most days involve a tantrum of some kind over something that to me is pointless and frustrating but to TTB is the end of the actual world. Happily though, the past two days have been lovely and he's been very even tempered. I'd like to share some of these moments with you. I know I've called this post "Moments from Today" but there's a few things from yesterday as well. But you probably wouldn't know that if I hadn't told you so don't worry!
TTB waking up to the dawn chorus, very suddenly (and VERY early) saying "Oh! Birds! I want breakfast!" before squeezing into the airbed next to me.
Laying TTG onto the changing mat and her sheer delight at seeing my face. She laid there kicking and kicking and going "hoooooooo! coooooooo!" and singing at me. Her little cupid's bow mouth all sweet and smiley.
TTB FINALLY allowing me to dress him in shorts and after protesting a lot refusing to take them off.
TTB FINALLY allowing me to have his feet measured and consenting to wear summer sandals, and not wanting to take them off.
TTG discovering she has hands and twiddling them together every opportunity she can.
Sitting to feed TTG and her holding onto my boob with her left hand and running her right hand up and down my arm, very gently and slowly but deliberately, with her palm held flat and her fingers out wide. I remember the feel of that soft, soft, milky white baby skin against my arm from when her brother used to do the same thing.
TTB seeing a parked Lotus Elise on the way home from playgroup and asking me if we can stop and look at it. Asking me lots of "What's that/What're those?" questions: Headlights, indicators, fog lights, radiator grill, "Lotus" badge, alloys, brake.
TTB making us wait to watch a van reverse up the hill and park.
Dressing TTG in a little dress and seeing her kick her legs experimentally in it and grabbing the fabric.
Later, TTG carefully picking up one end of the ribbon bow and regarding it with pursed lips and crossed eyes before letting go.
Sitting her in her bouncy chair in the yard and TTB declaring that she was a present (anything with a bow on it is a present apparently) and then saying "TTG is wearing a beautiful dress! Got a beautiful bow!" I just about melted.
TTB very slowly but surely eating an entire plate of lunch and being so proud to finish it all. TTG was asleep in the sling so we just had a really lovely leisurely lunch.
TTG waking up so I left the washing up and played with her instead.
Filling a bucket of water in the yard for TTB, who got into it fully dressed.
TTB very carefully watering our sunflower seedling (a new one that he has not yet killed – I have high hopes!)
Putting some bubble bath in the bucket and making loads of bubbles
TTB scooping out enough water so that he can then tip the bucket over and saying "Ooouf!BIG water! Covered in bubbles!"
TTB finding a snail and watching it curiously and intently for ages, without touching it, giving me comments like "The snail's tucked back in now! oh, eyes out again!" and I was so proud that he just wanted to watch and not touch. It climbed onto his duck and he gave it a ride. He was reluctant to come in for dinner so we gave the snail some cucumber, which it ignored. He checked on it after dinner and it had moved about two metres!
Undressing TTB for a nappy change and discovering that new shorts + bucket of water = very blue legs. He looks like a Smurf! Note: always pre-wash dark coloured clothing.
Uploading some photos I'd taken yesterday and TTB wanting to sit on my lap and look through them all with me.
TTB finding a 6-18m grobag (that's a baby sleeping bag) and insisting that I dress him in it. Hilarity ensued as it did indeed fit him, he was delighted, and wore it for over half an hour, shuffling around the lounge like a bizarre (but very happy) tombliboo and occasionally "falling" over and saying "Oh no! I had a big crash!"
Sitting upstairs on the armchair with one child on each knee and reading a book to them both. That felt amazing.
TTB likes to look in the back of the books and tell me which of the other titles we have, which are at grandma's house, which are at playgroup and which are at friend's houses. Today he pointed at "Charlie Cook's Favourite Book" and said "That one at Salts Mill! We went there on the train! With mummy."
TTG being so excited for her bath, laying on the mat and kicking and cooing and smiling and being really excited. I love doing her bathtime, she's so happy in the water and kicks and splashes and is just, well, happy! She kicked so hard tonight she made waves!
Feeding TTG on the sofa before taking her up to bed. It's so calm and snuggly. I gave her a little softie blankety toy thing to fiddle with as she fed in the hope she'll begin to associate that with going to sleep. Seeing her sweet little fingers playing with the edge of it as she fed. Then she stopped, let go of me, and turned to me and gave me a brilliant smile. Then she began to feed again and gradually fell asleep. A little later I carried her upstairs and she woke up, looked around and then snuggled back into my neck again with a satisfied "hmmmmmhhhh" and started to fall asleep again. I laid her in the cot and she closed her eyes. I rubbed her back until she was asleep, and then stepped back. Both my children, asleep, in their shared room. What a wonderful sight.
Then I ran downstairs as fast as my legs could carry me to upload my photos, have a cup of tea and write this blog post!