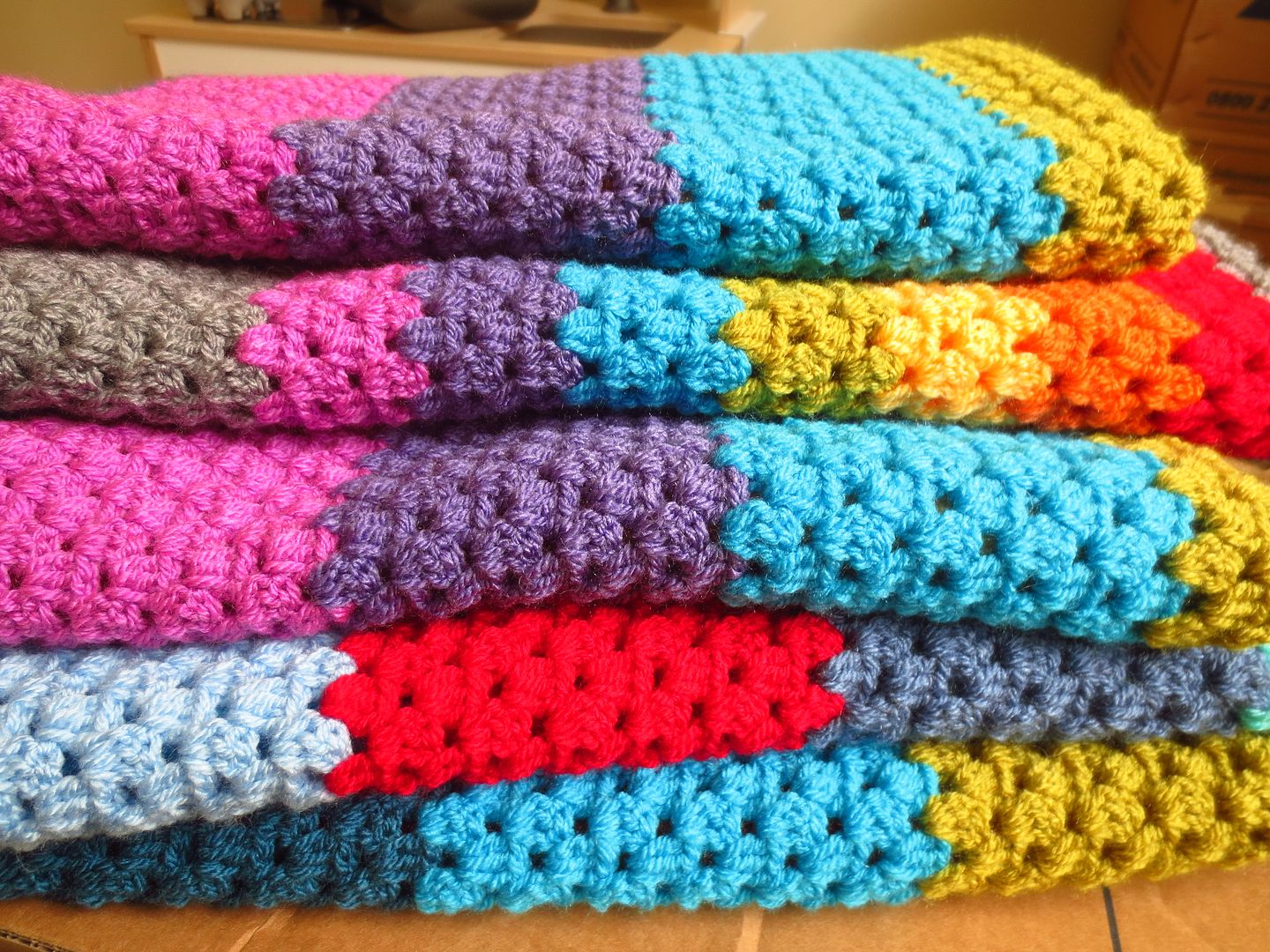 Today I bring you many, many blankets.Well, five blankets. Lots of my friends were due to have babies this year and I was sad that I wouldn't have time to make blankets for them all because of the imminent arrival of my own baby. Then one day in January I just thought, you know what, I bet I can whip up a granny stripe blanket in not too much time if I really work at it. I find granny stripe blankets quickest to make as the space you work from for each cluster is bigger than if you're working out of the tops of the stitches so you don't have to be so accurate with your hook. And stripes are always faster than making squares … and if I did wide stripes of colour with few changes then there's not so many ends to do or stopping and starting to join new colours.
This granny stripe blanket took me a couple of days to make. There was steam coming off my hook! I was amazed at how quickly I made it and it made me think I could actually make blankets for every expectant friend. The colours in this one are: Cloud Blue, Lipstick, Denim, Aspen, Spice and Turquoise, with a Petrol border. This one doesn't actually have a home yet as I went on to make another blanket that suited my friend better. The starting chain was 105 stitches and each block of colour is 12 rows.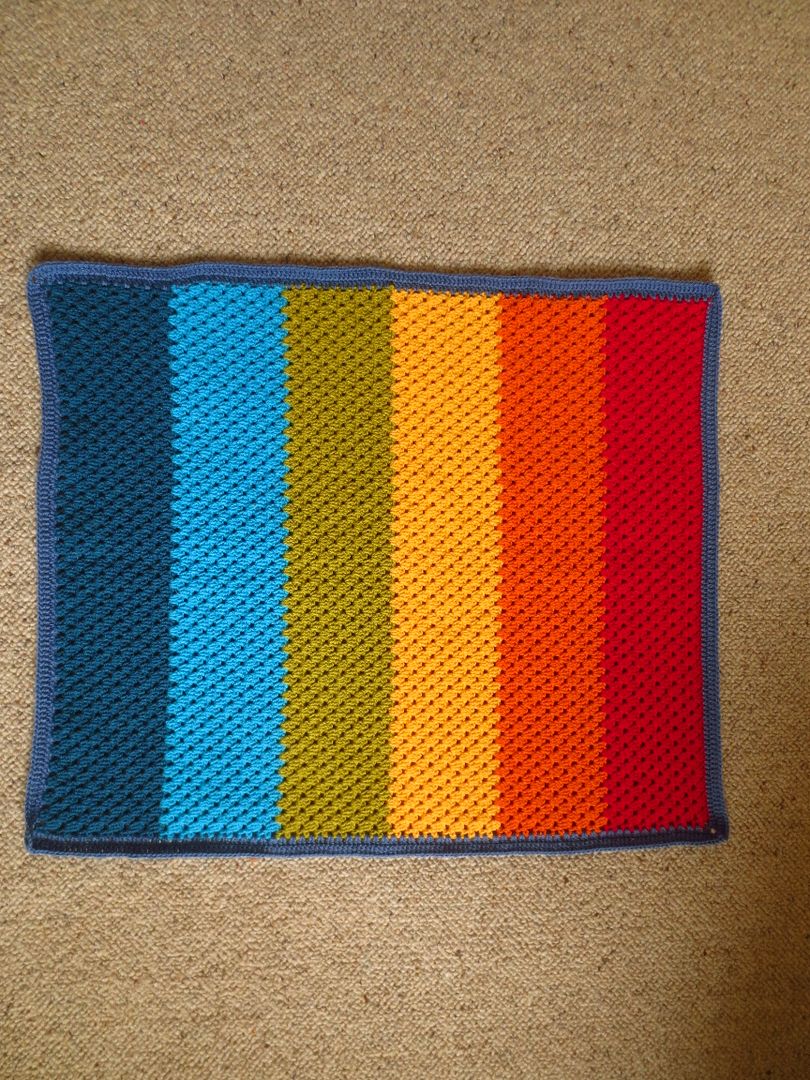 This one was made to the same dimensions, 105 stitches and 12 rows per colour, so 72 rows in total. The colours are: Petrol, Turquoise, Lime, Saffron, Spice and Lipstick, with a Denim border. I like that it's almost a rainbow but without any pinks and purples – it was made for a boy but it's just bright and unisex really.
I love rainbow stripes and I was so pleased with the way this worked out. This blanket is very special to me. It's Magenta, Violet, Turquoise, Lime, Saffron, Spice and Lipstick. It's exciting working with the newer Stylecraft colours and seeing how they fit in with the existing range. I wasn't convinced for a while about Lime but I think it was the dodgy lighting in our local yarn shop as it does work brilliantly with a lot of the range. But very definitely not others! As this blanket has 7 colours, each block is 10 rows totalling 70 rows and is marginally shorter than the other blankets I made.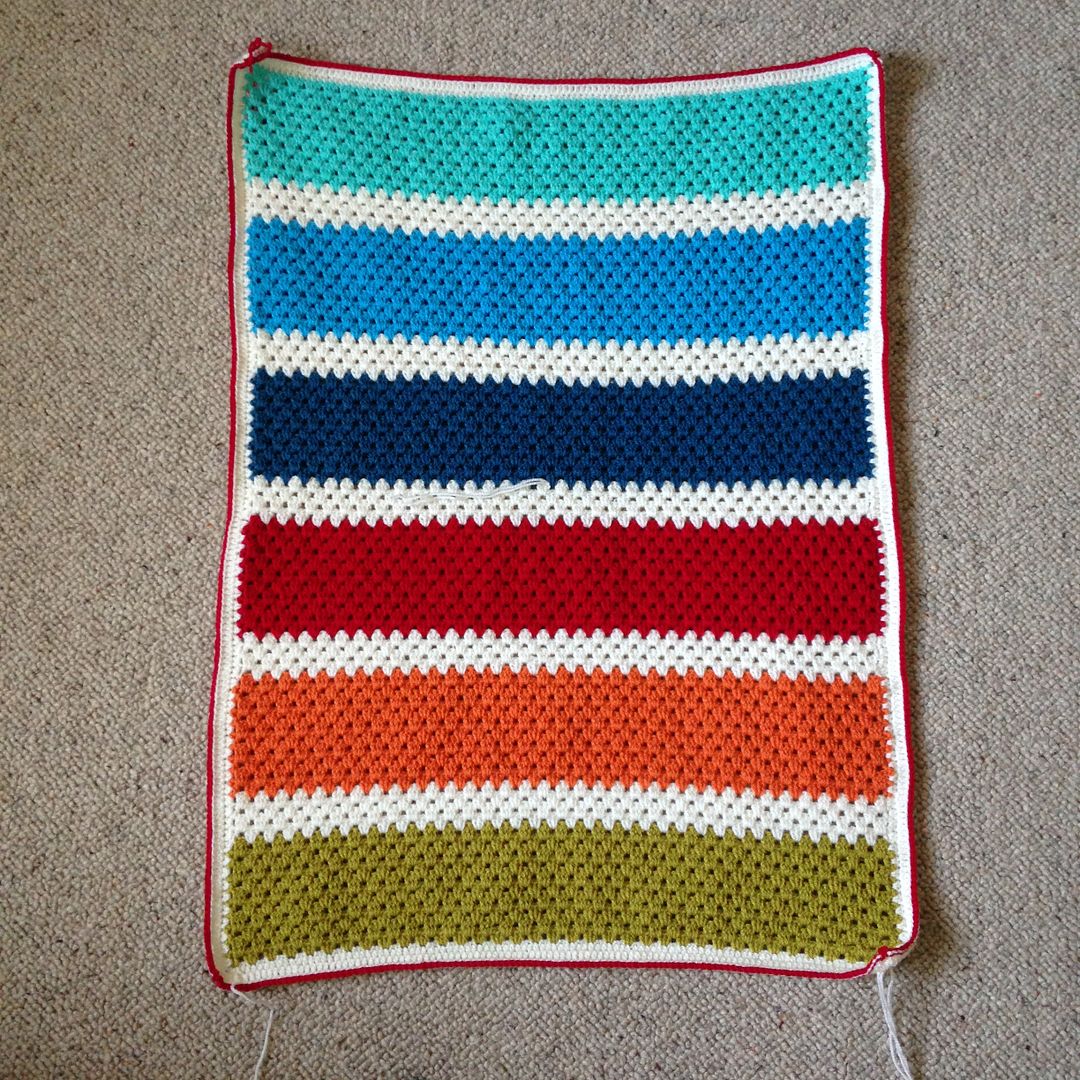 Another blanket that I was really pleased with is this one. So pleased that I was very eager to give it to my friend and didn't remember to take a "finished item" photograph. The only one I have it this "in progress" photo from my phone – can you see all the ends that I've not sewn in? Why yes of course you can! Here, each colour block is 10 rows and each cream block is 4 rows, totalling 80 rows. The colours are Lime, Spice, Lipstick, Petrol, Turquoise, Aspen and Cream. I was unsure when I was working on the first three colours if it was going to work because it looked like something from the seventies but I'm pleased with the way it turned out in the end.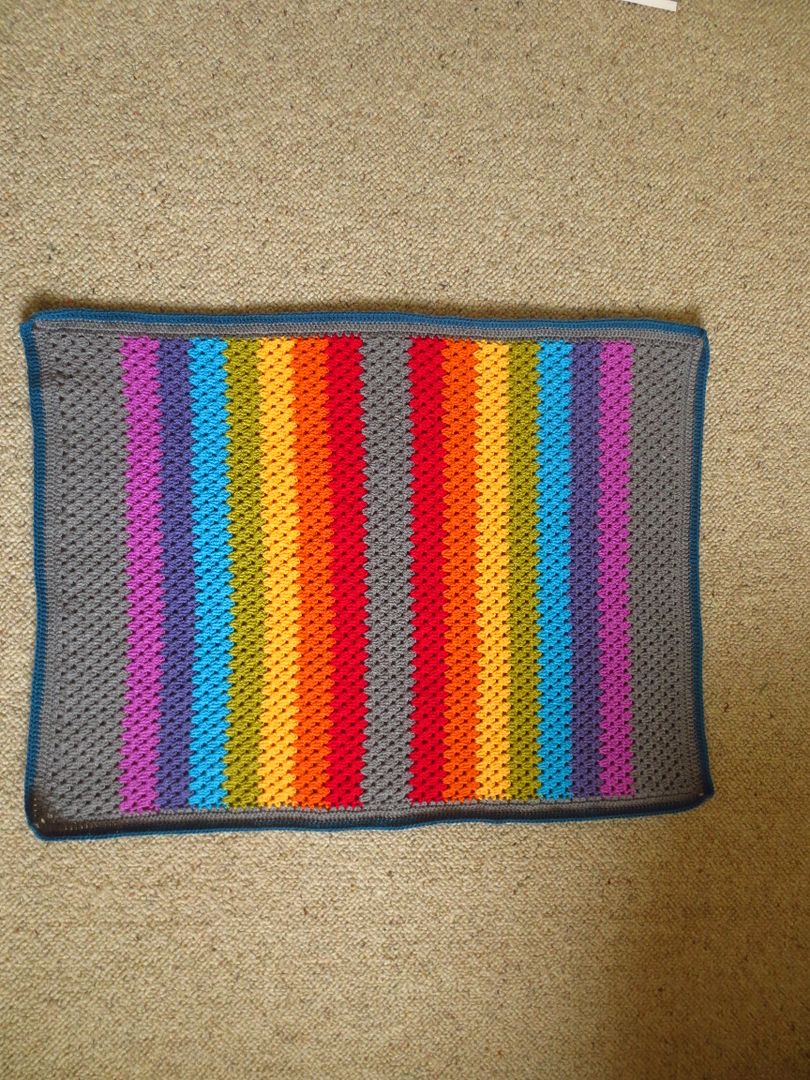 Ahh the rainbow colours again! Lovely lovely. This is for my friend Vic who is due to have a baby boy in June and is doing his bedroom in grey & rainbow colours. It's 84 rows long, 4 for each coloured block, 6 for the grey block in the middle and 12 for the grey blocks at the end. Again the colours are, Magenta, Violet, Turquoise, Lime, Saffron, Spice, Lipstick and Grey, with a Petrol border.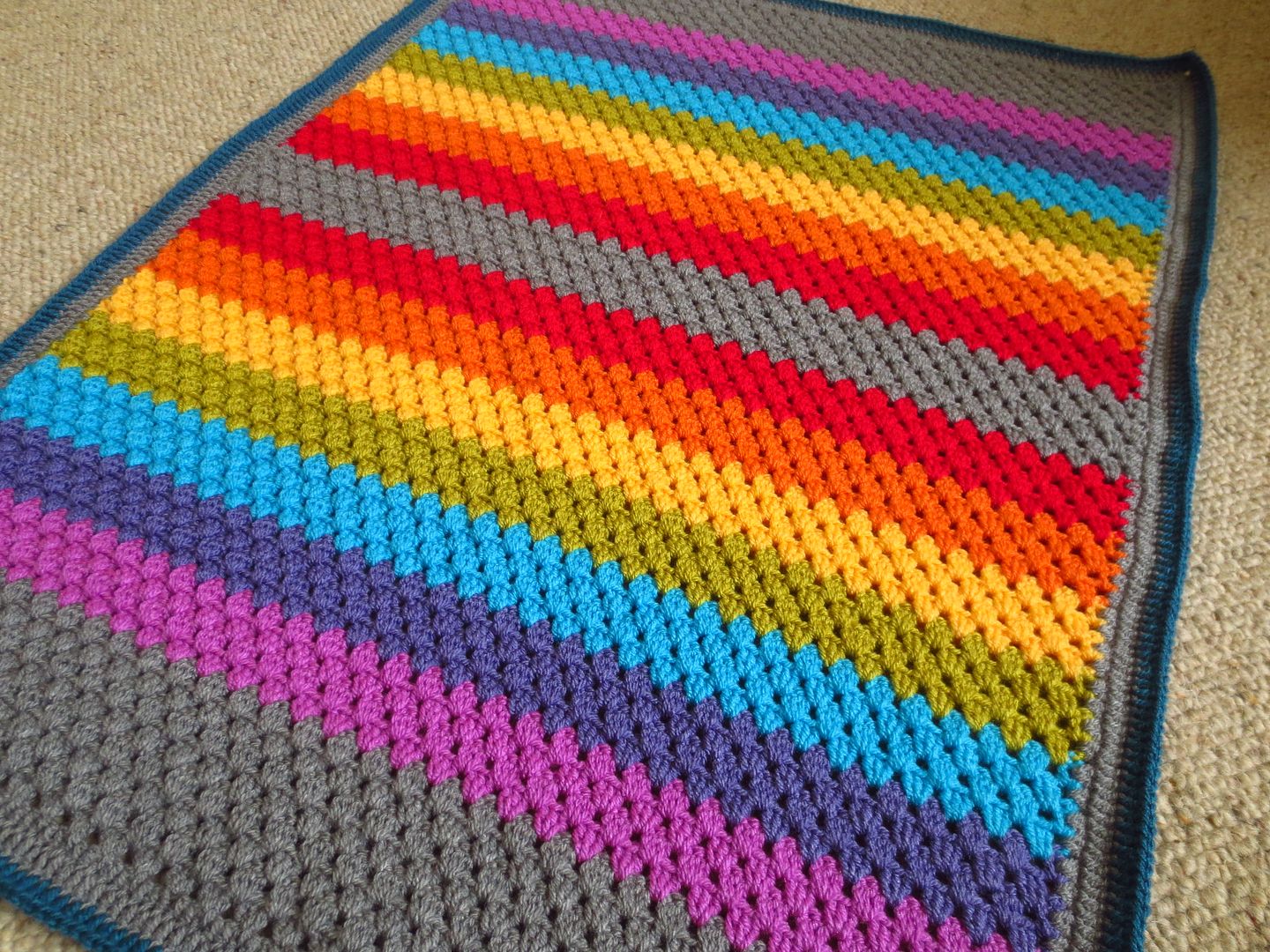 There we go … five blankets. They were a total joy to make and tremendously satisfying as well. The urge to make blankets was even stronger than my urge to do nesting things and I just worked on them all the time. Happy times :-)