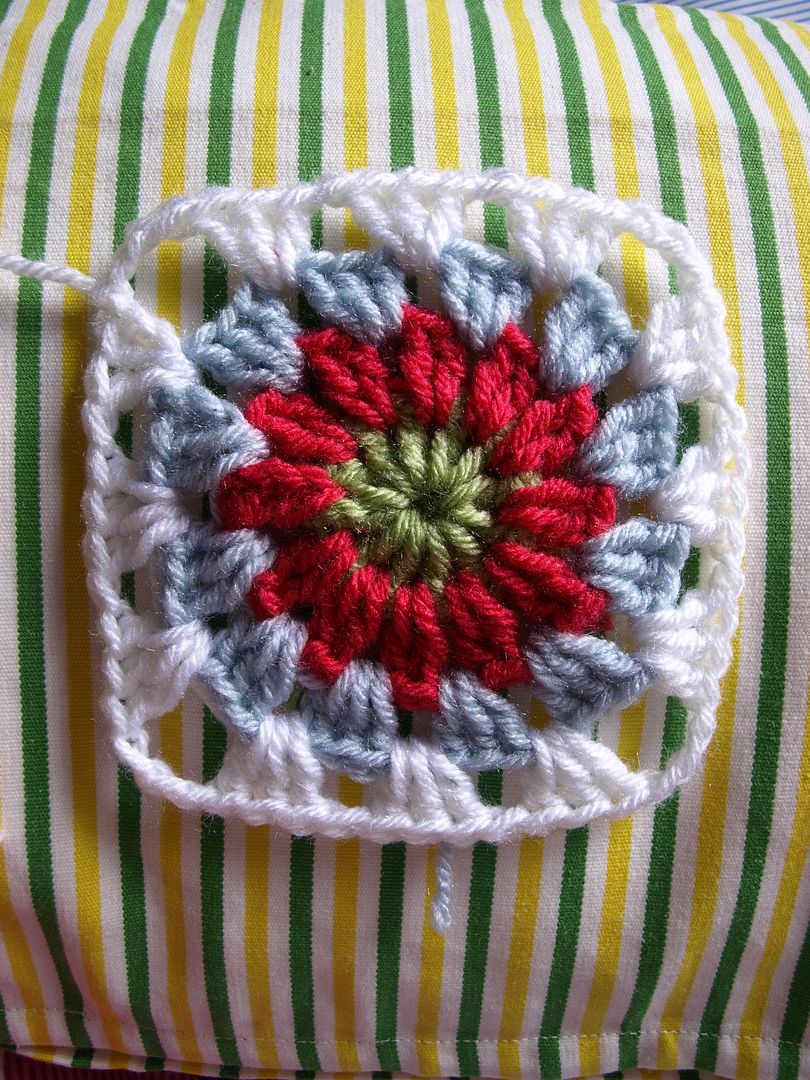 Before I start this pattern, I want to be very clear that I copied these squares from this photo by Dottie Angel. You can see her blog here. I didn't use a pattern to make these squares, I made it up as I went along and I'm going to explain how I did it.
If you need to know how to make UK TR (treble) stitches (which is what I am writing this pattern in) I direct you to my Solid Granny Square Pattern, this also shows you how to join your yarn etc.
First off, chain 5 and join to make a ring.
Then, chain 3 (this counts as your first TR stitch) and work eleven more TR stitches into the ring so you end up with 12 "spokes". I like to think of them as spokes :)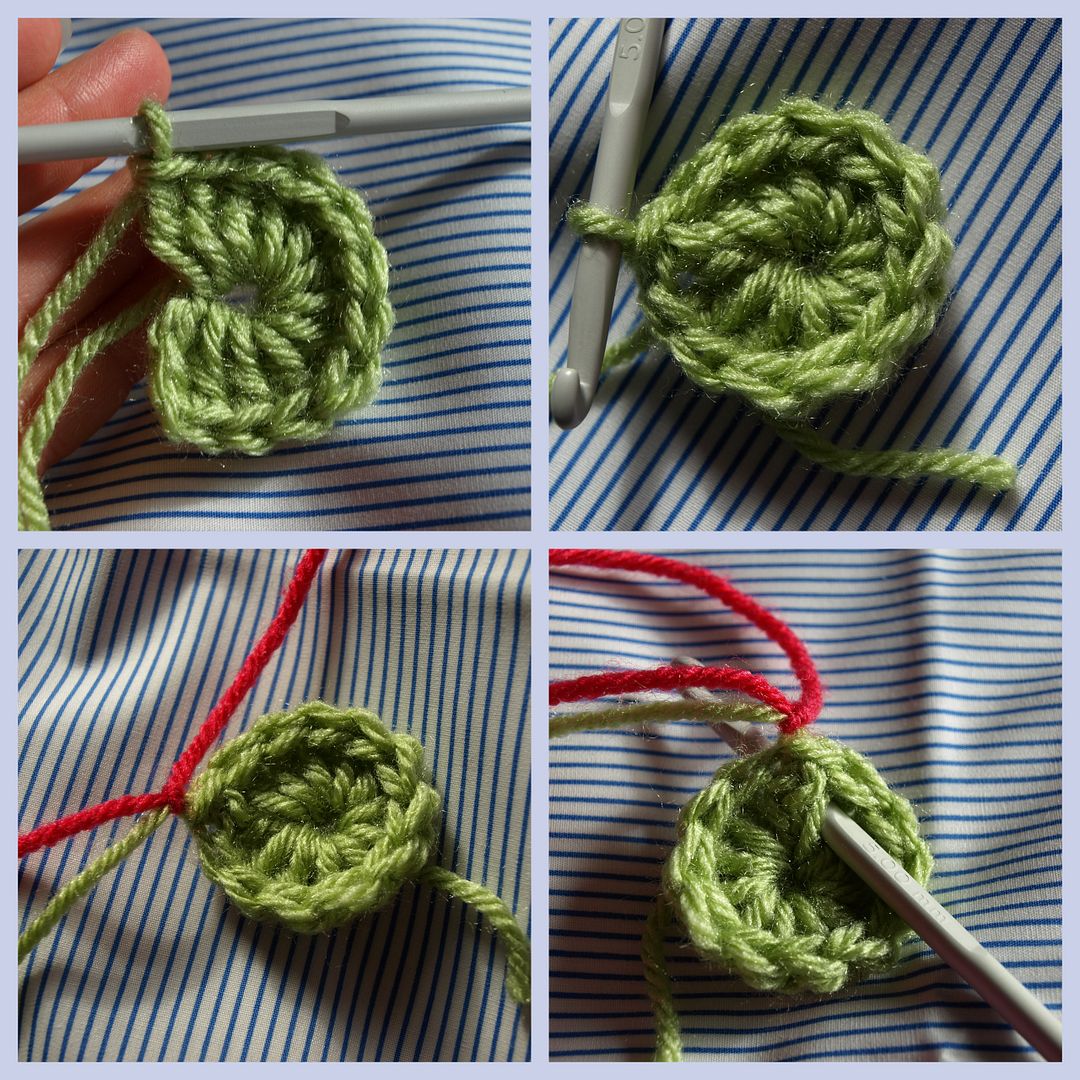 When you have made your 12 spokes, join with a slip stitch into the last chain stitch of that chain 3 you made.
Then, join your next colour yarn and bring it to the front.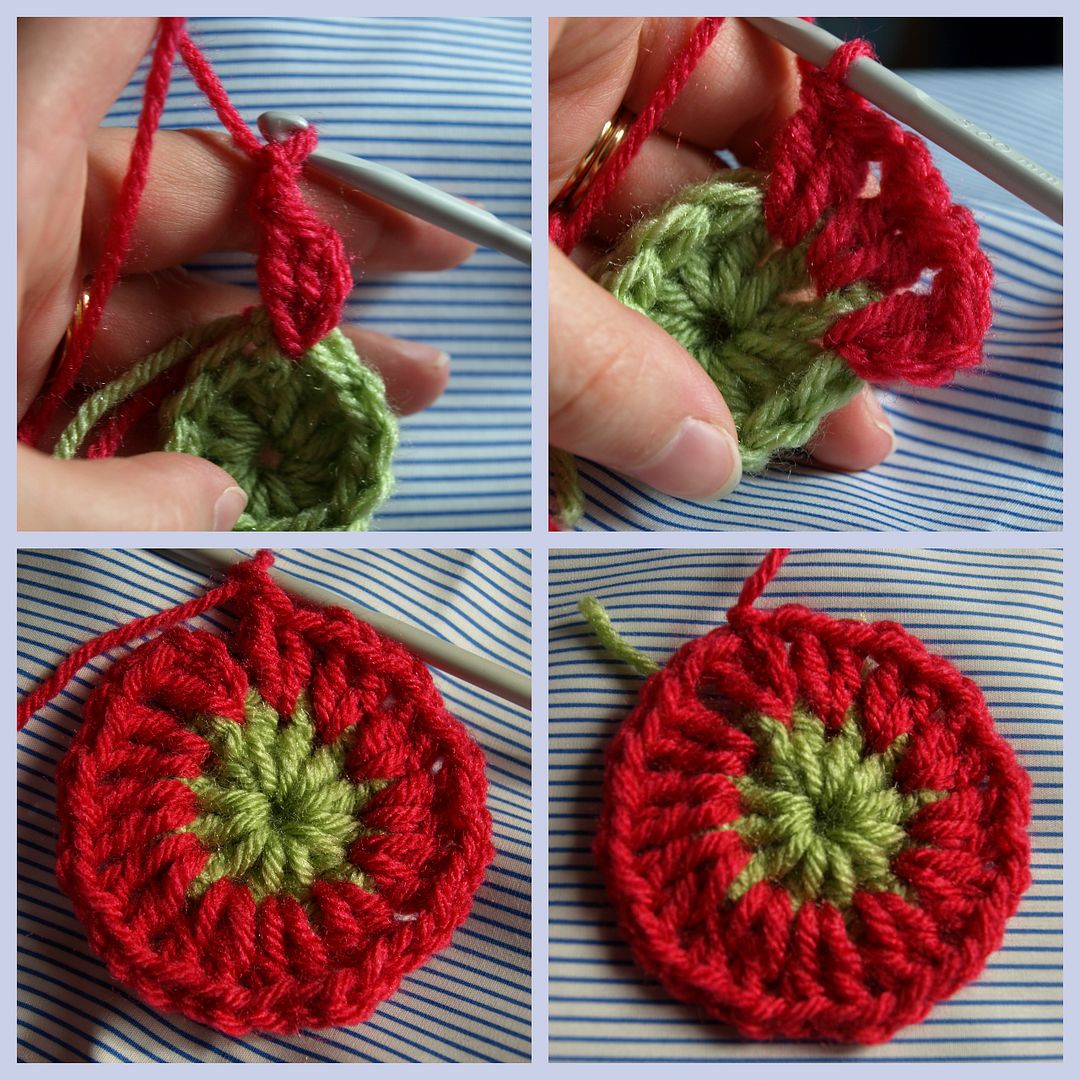 In this round you will be working out of the spaces between the spokes. You need to make 2 TR stitches inbetween every spoke, and separate each of these clusters of 2 with a chain stitch.
(For the first cluster of two TRs, you will chain 3 and make one TR in that space.)
When you have made clusters between each spoke, join with a slip stitch to the last chain of the first chain 3 you made.
Join your next colour.
For this round, you will be making clusters of THREE TR stitches in the gaps made by the chain spaces of the previous rounds. Again, separate these clusters of three TRs with a chain stitch.
I used Vanna's Choice and a 5mm hook and  I was not joking when I said that the circles were the size of my hand!
Now, for the round that makes the square square (that sentence does make sense, I promise.). You will notice that there are no corner clusters in these squares, as ther are in the usual granny square. Instead, there is just one cluster of 3TR stitches in every gap, but to make it into a square there is a chain 3 in lieu of corner clusters.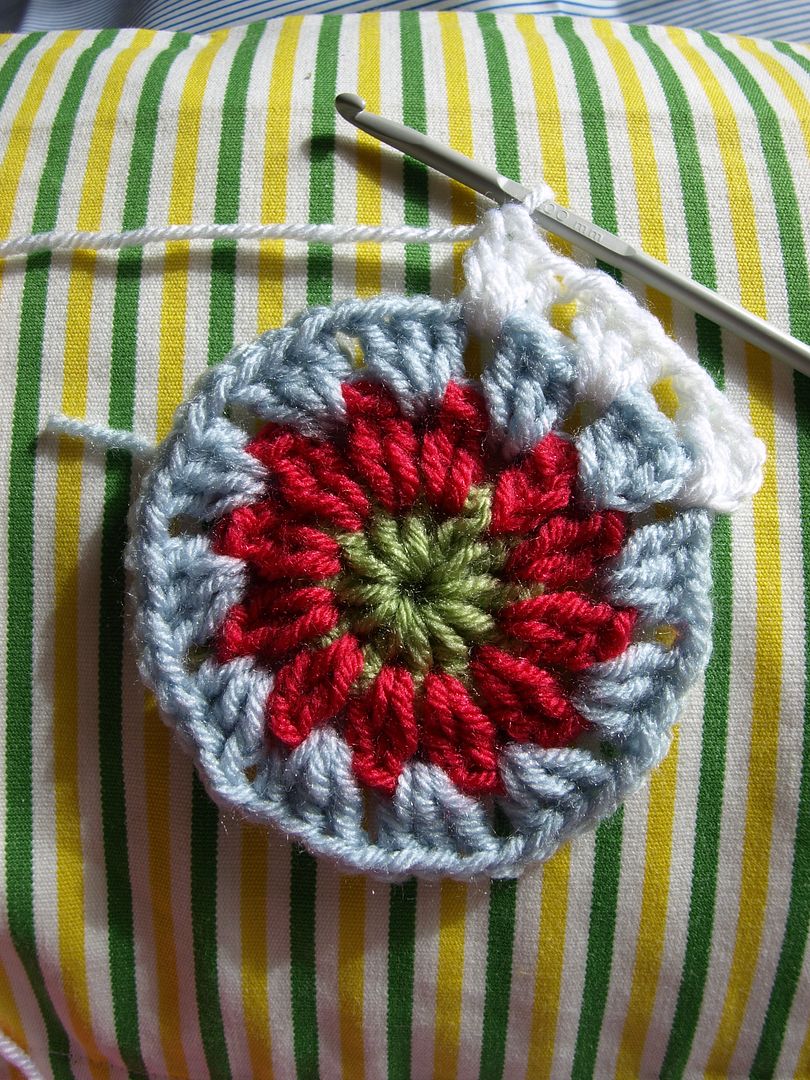 Make clusters of 3TR stitches in the first three spaces.
Then, chain three stitches.
Then work your next cluster of 3 into the NEXT space, and NOT the same space.
You will need to do this to make every corner. So, this first corner is a chain 3 between the 3rd and 4th clusters. Your next chain three will be between the 6th and 7th clusters, and the one after that will be between the 9th and 10th clusters.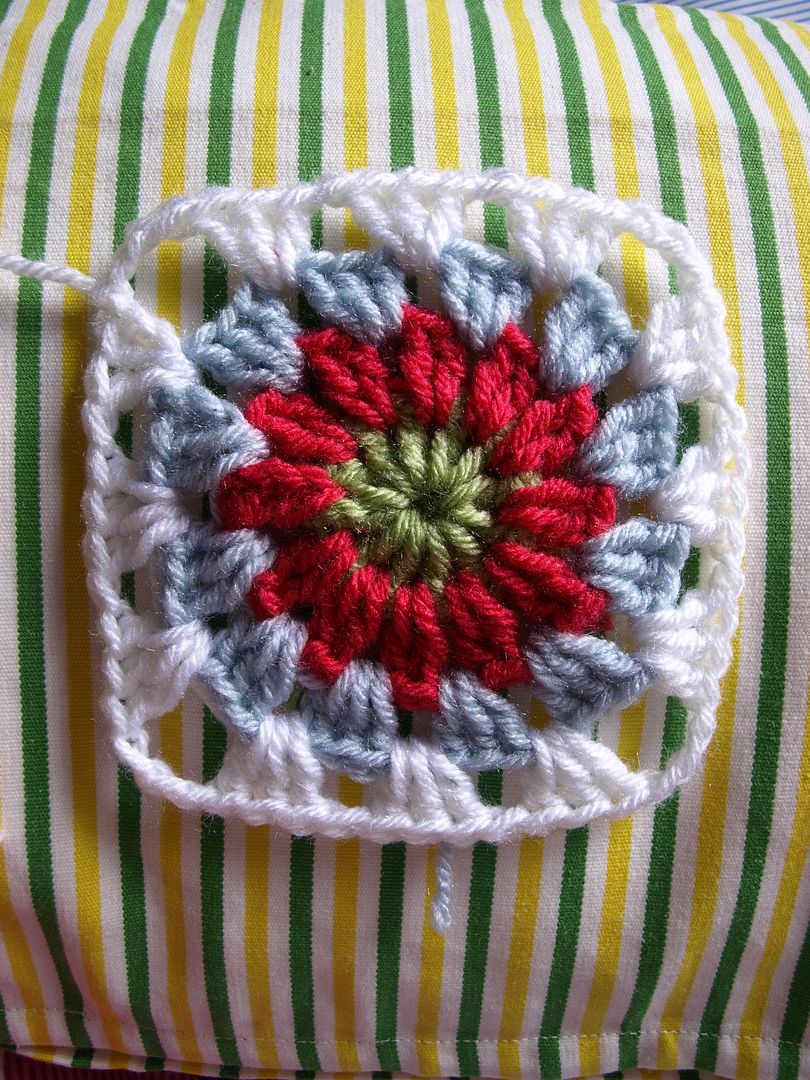 When you get to the start, chain 3 and join to the last chain of your inital chain three.
Phew!
When I had made all my squares (it only took 9 squares to cover a John Lewis "Value" cushion) I joined them using Lucy's crocheting together method. I haven't finished the cushion cover yet but I will post photos when I do.
In the meantime, if you can get this pattern to work for you (I have lack of faith in my patterns – I always worry if they only work for me, or only with this yarn or something) then I would LOVE to see photos :-)
xxxxxxxxxxxxxxxxxxxx