If I could, I would stay indoors at the moment and just hibernate. I suppose what we do these days isn't that far away from it … but I am trying, trying, trying to go out more! I want to hibernate and slow down and wash babygrows and think about my hospital bag and obsessively bleach the kitchen cupboards which is a bit at odds with still having to be Toddler Mum. Today we waited in for a parcel to be delivered (Again. Don't get me started, it's been a nightmare and my fingers are itching to type an email of complaint.) which gave me an excuse not to go out but enforced staying in is never as fun as doing it thought choice.
Anyway this afternoon I bundled TTB up in warm things and told him that we were going out. I gave him the choice of walking or pushchair and he chose the latter (I was secretly glad about that because I did indeed manage to get my shiny new one that I wanted, although we are going to be eating soup for a month now to pay for it!). We walked down to the canal to see the ducks and the swans. On the way we were serenaded by the birds in the trees. Can you see the Blue Tit in the photo above? Thinking about it, they probably weren't serenading us, probably shouting at us to go away!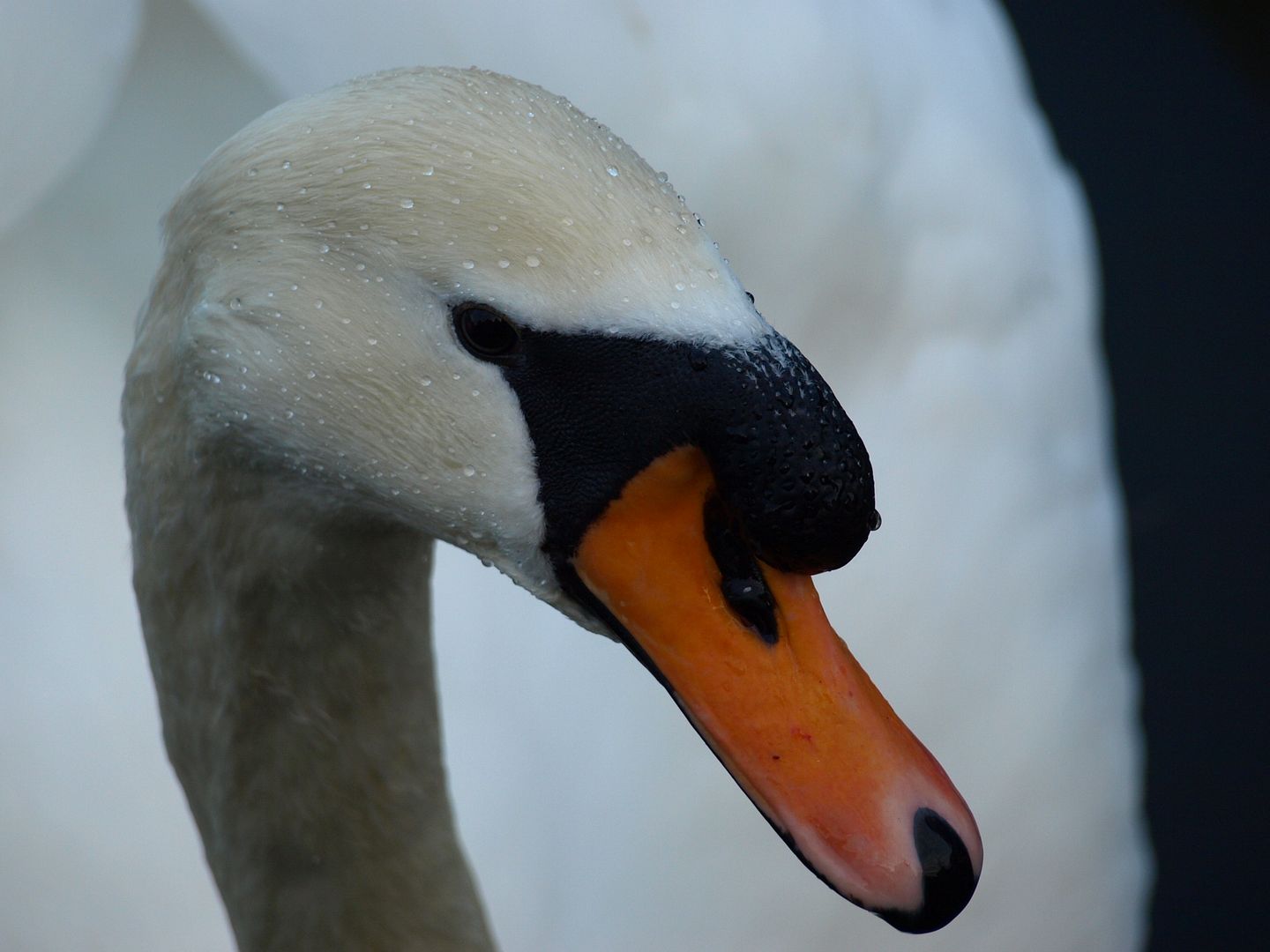 Mr Swan wasn't very friendly today, it's possible that he didn't appreciate the awesomness of my new pushchair, or more likely because we were breadless.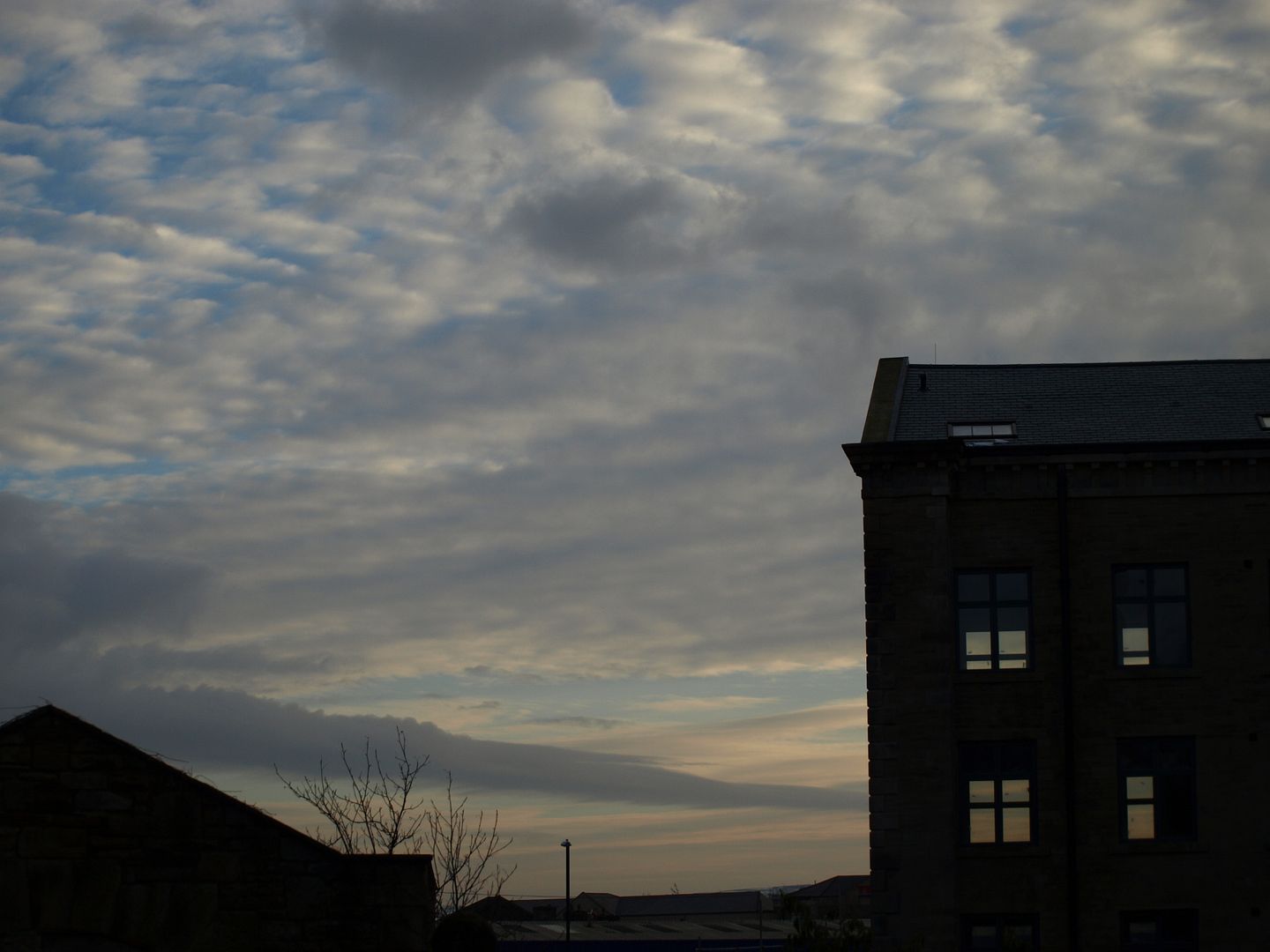 We walked a little further; the sky was very pretty this afternoon. One day I would like to learn to understand what different types of clouds mean. Apparently we are due to have a few centimetres of snow tomorrow … oh deep joy.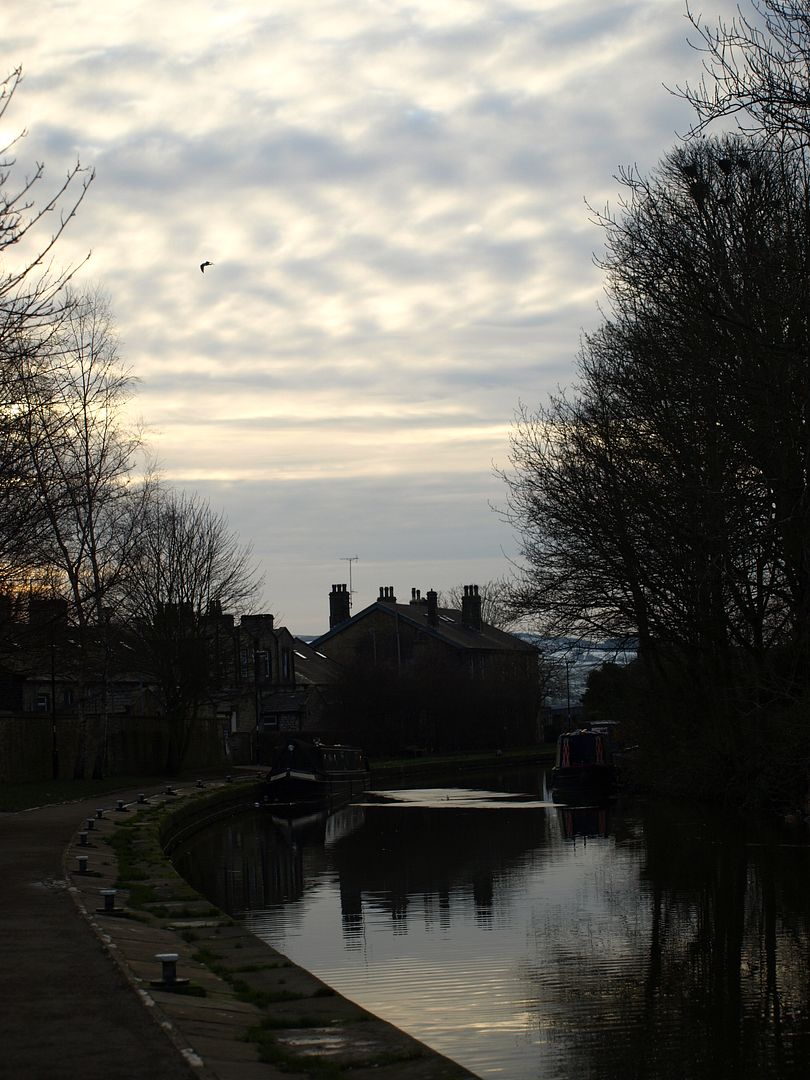 I'm making myself take my SLR camera out with me more, I reckon this photo is too dark really but I was too cold to figure it out and I liked the sky. It's really really cold here. That white patch in the middle of the canal isn't just a ripple from the wind, its ice. Brrrrrrr.
The hills around the town are all covered in snow. Brrrr it makes me cold just looking at it all.
To sum up my blog post: there are pretty things around at the moment but it's too flipping cold to actually appreciate any of them. And I'd rather stay inside. Also, birds.