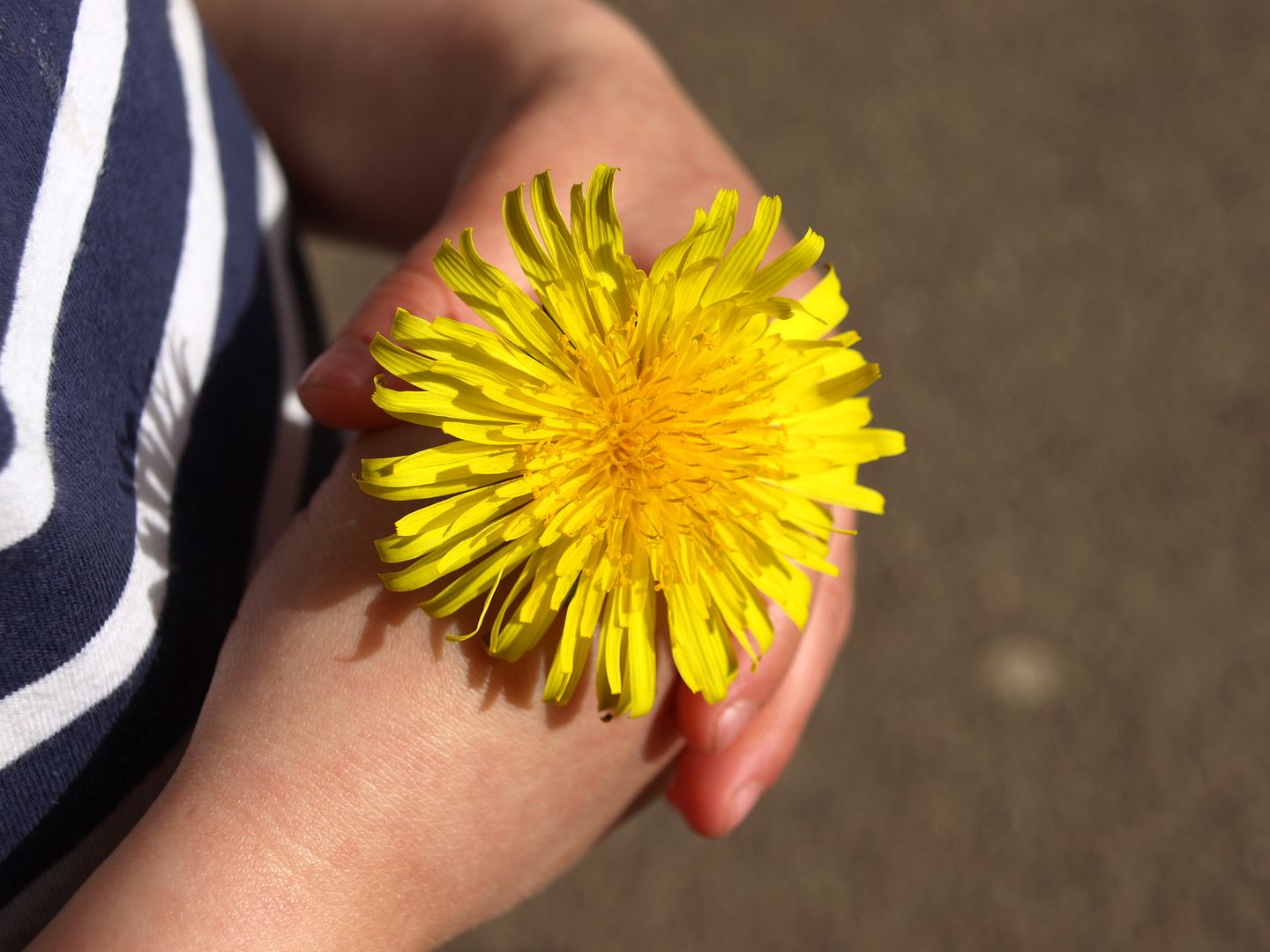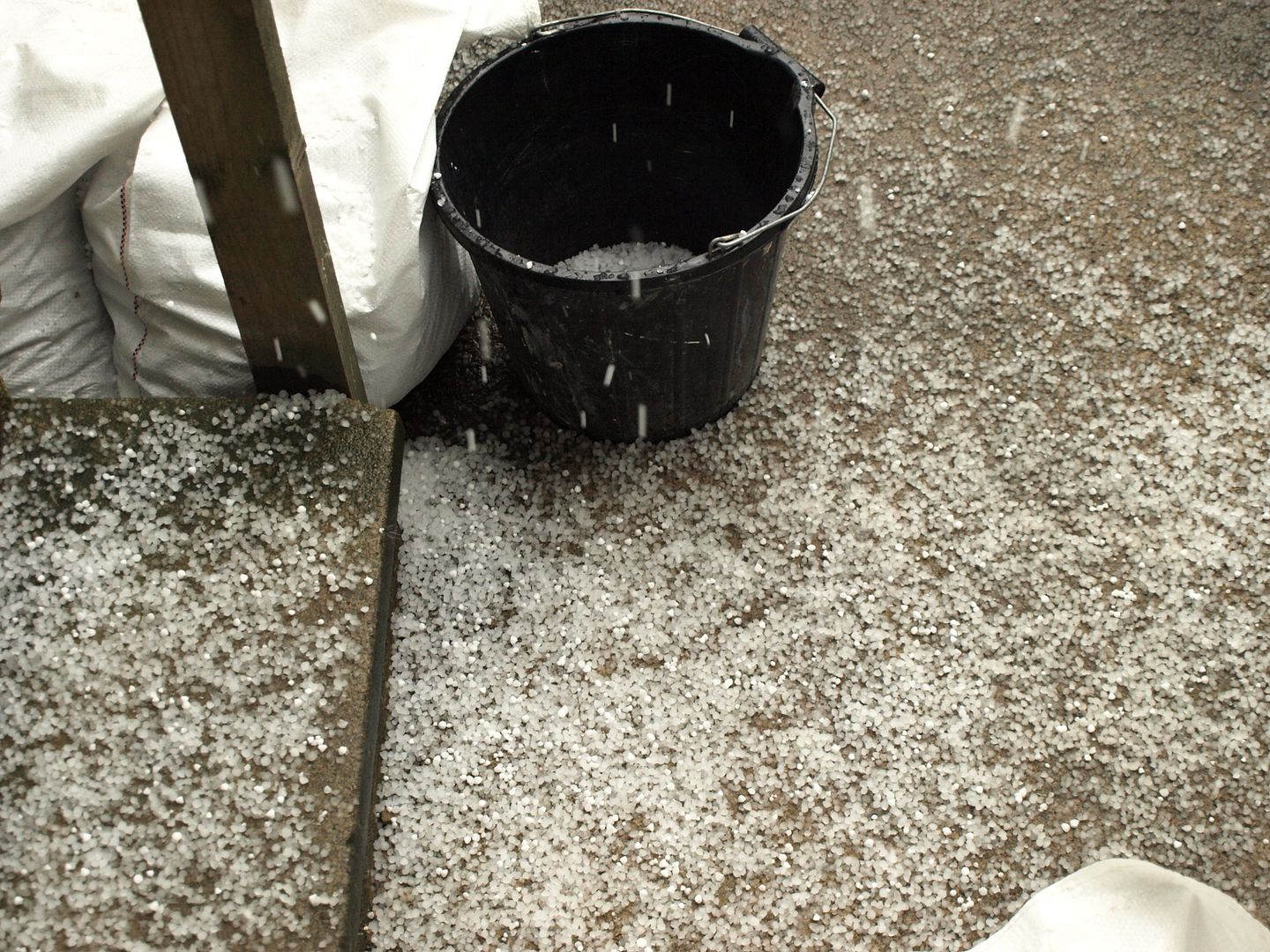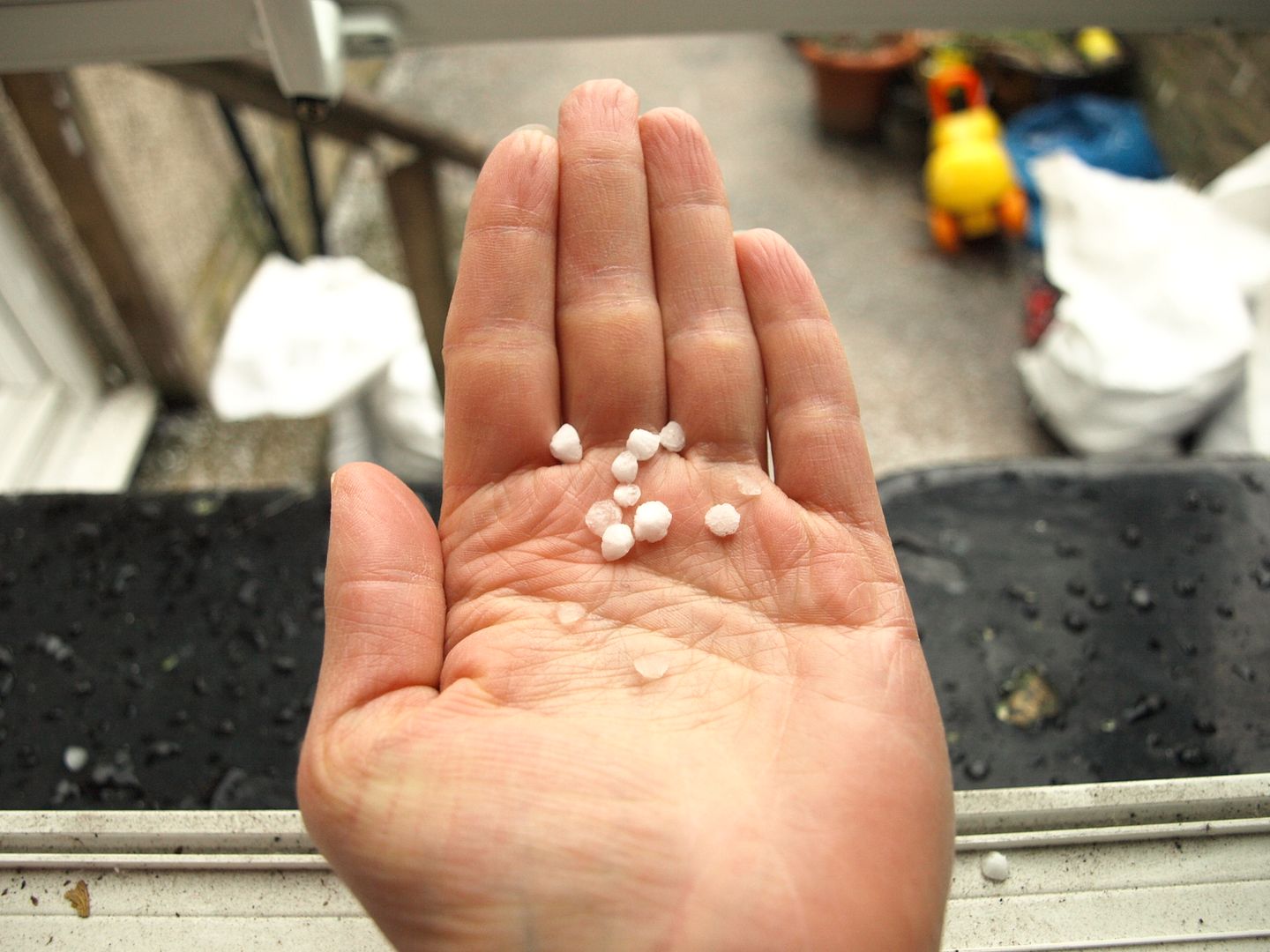 Last week, we had sunshine and suncream, ice cream and sun hats and a glorious trip to the park where we lingered on the playground and found daisies and dandelions and celandines along the path.
This week we've had snow and sleet, frost and hail, and the heating on at night time where I linger in TTB's bed when he wakes needing a cuddle because he's so snuggly warm!
It's May next week. Come on weather, sort yourself out!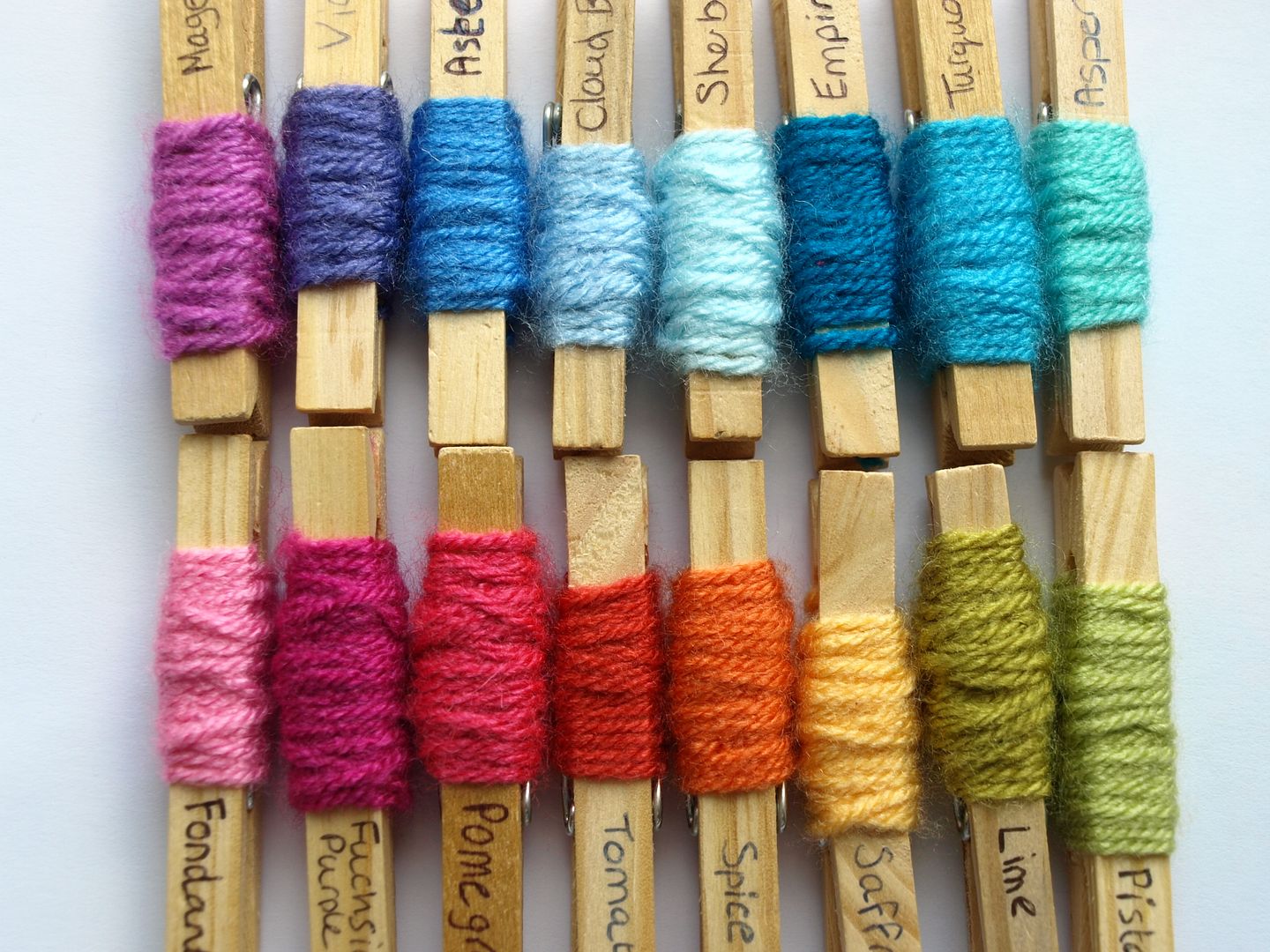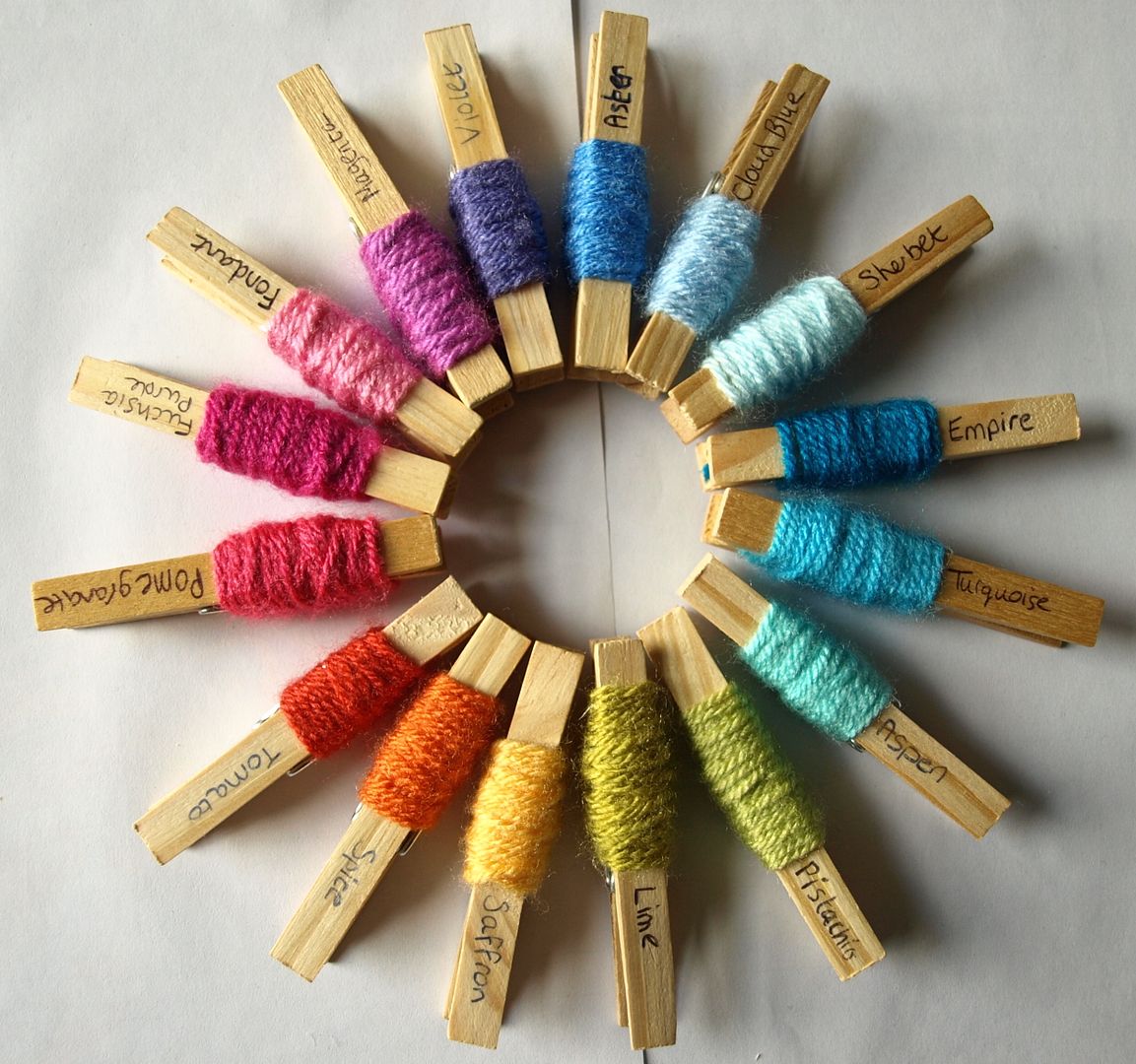 For the first time in a while I had time to play with my yarn pegs this week which was fun. I really want to make Tiny Tin Girl a big blanket for her bed (her brother has several blankets!) and I want rich and bright but sunny colours. This is my favourite combination that I've come up with so far but I'm not yet sure what type of blanket to make. I quite fancy doing a geometric one but it would have to be a slow growing blanket as it's quite fiddly and time consuming to make one like that. Generally my preference with blankets is to only have one project on the go and work very hard on it to get it finished quickly. We'll see. I started a corner to corner blanket a couple of days ago so I need to finish that before I start anything else!