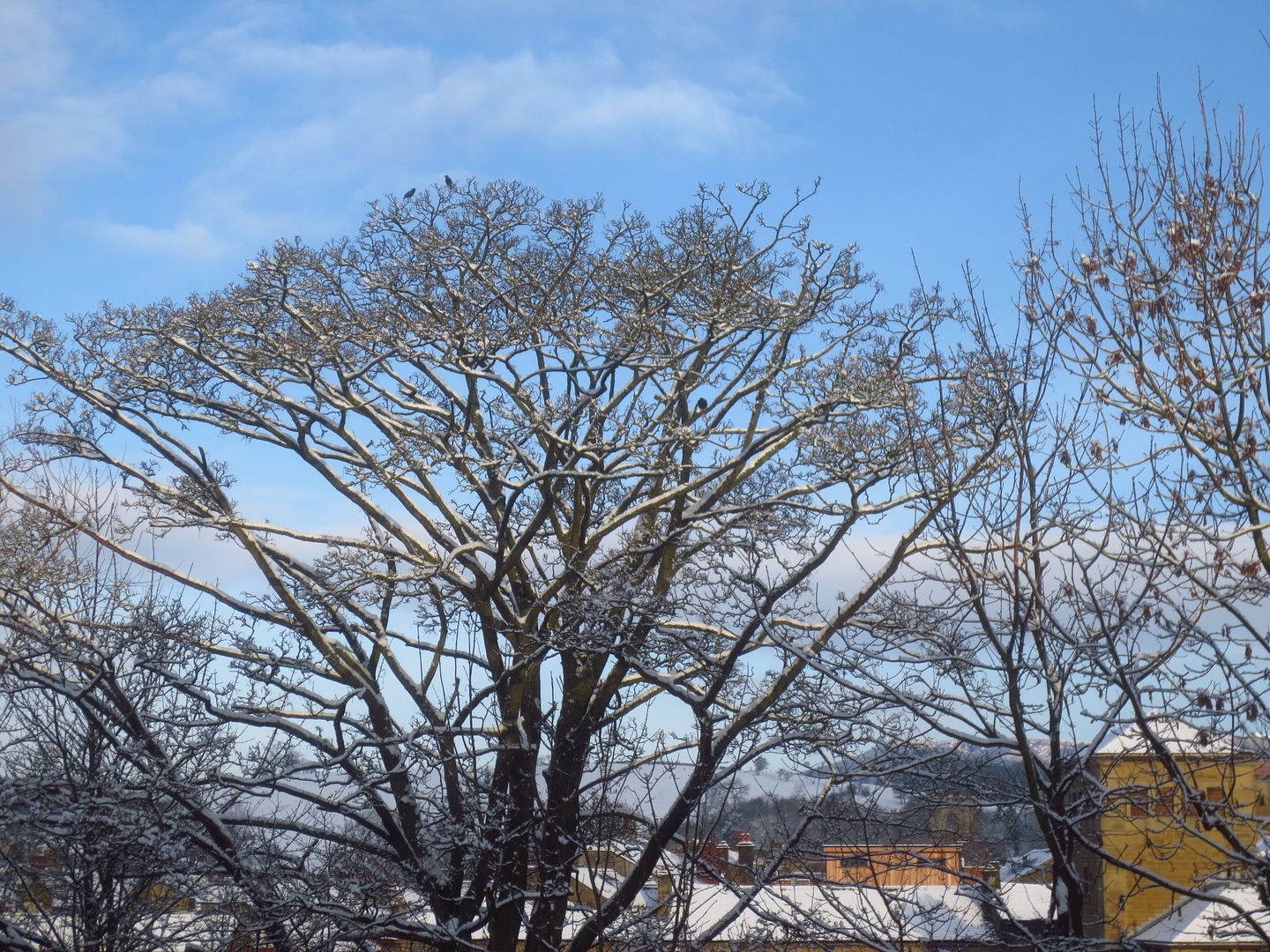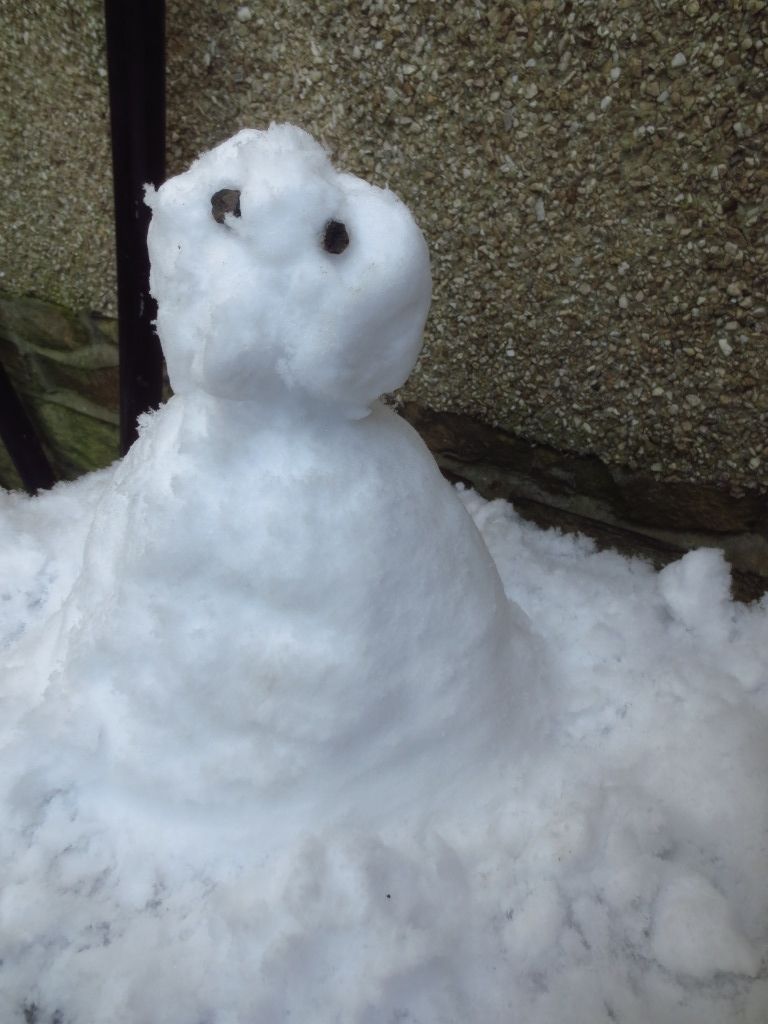 Snow started falling on Saturday evening, just as we were starting the bath & bed routine. TTB sat on his windowsill and watched the flakes tumbling to the ground and come to rest on the ground. Awestruck, he turned to me and said, ' We can play in it, can't we mummy? We could build a snowman!" Well we can tomorrow, I told him, because it's bedtime now. I wanted to hug him so much; he watched The Snowman with me once and said he didn't like it all the way through and then was very sad at the end when the snowman melted, so for him to suggest building a snowman made me feel very emotional. I find myself getting very emotional over his comments lately, he's growing so quickly but is still so tiny and it takes my breath away.
A little later I saw that some of my friends had let their children play in the snow immediately and I felt hugely guilty that I'd sent him to bed rather than to play in the snow. I hoped and hoped that there would still be snow outside in the morning!
Fortunately there was, and he spent a happy half an hour outside playing with Andy. The yard is very small and it hadn't really collected that much snow, but there was enough for him to play with, and to make a tiny snowman as well. I often long for a sizeable garden, but there's lots of happiness to be found in a small yard – enough to make one small boy happy at least! He enjoyed a cup of hot chocolate and a biscuit when he came in, so all in all the snowy morning was a success.
(And even better, it had all melted away the next day! One-day-snow is the best kind of snow in my opinion.)