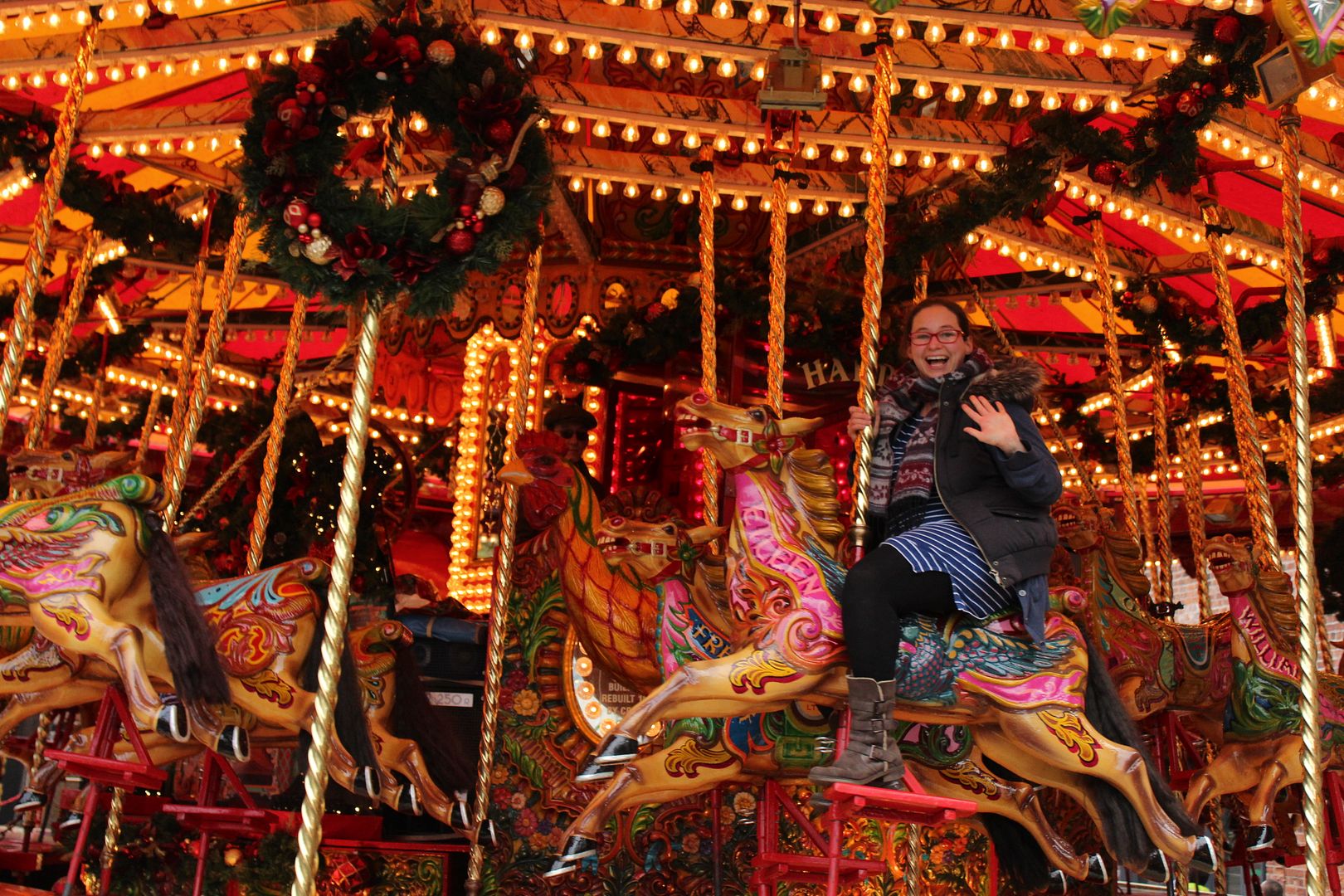 Yes, that's me, riding a carousel all by myself. Abandoned by my son who was so excited to see it and to sit on it and then decided at the last night that he wanted to get off. I'm so glad he did get off because it was frankly rather terrifying and having to restrain and wrangle a child-turned-angry-octopus atop a horse on a moving carousel would inevitably ended up in us falling off the whole thing. His little happy excited face as I went past him each time (so many times! Why did it go round so many times?!) was priceless though!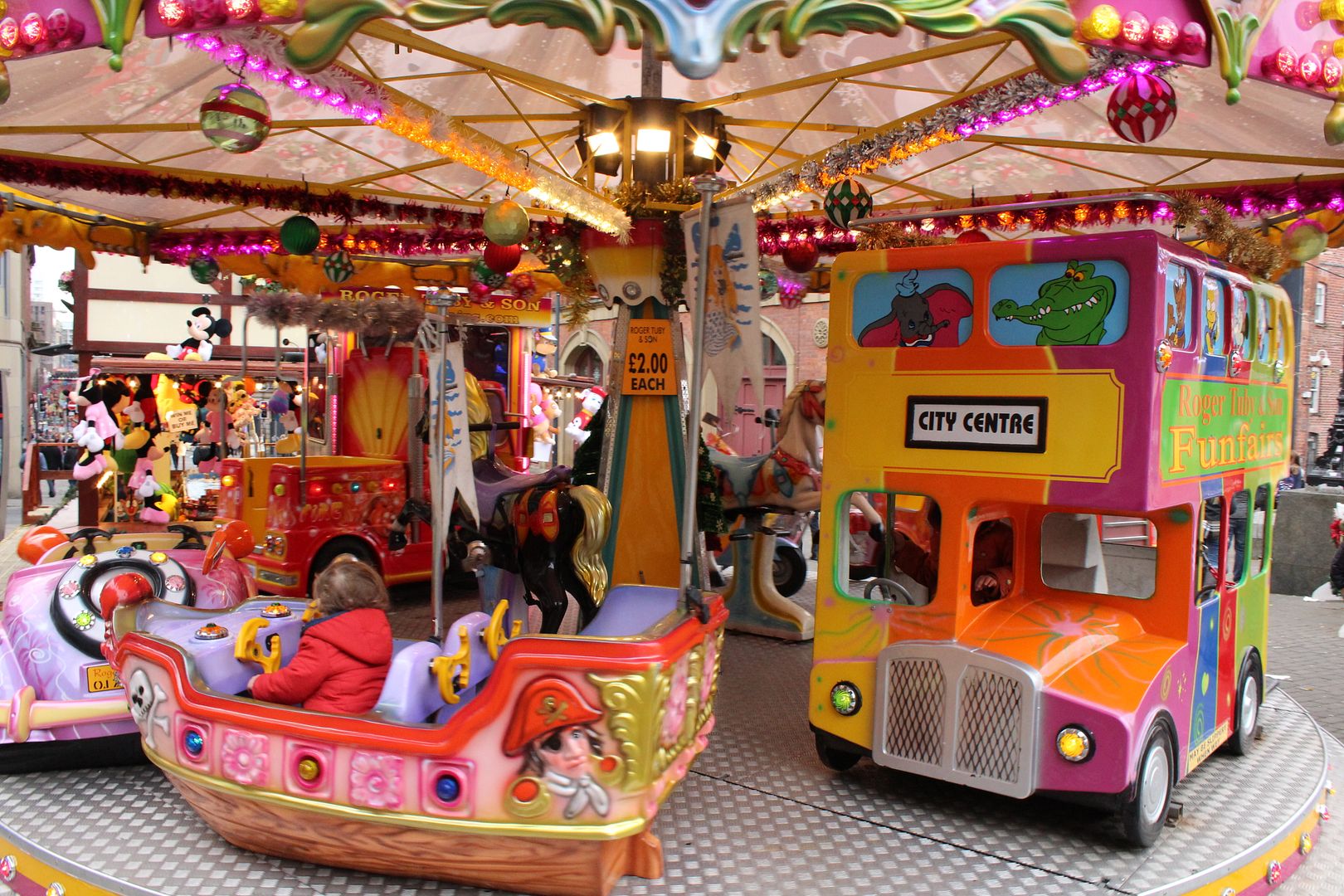 They both really enjoyed a turn on a tamer, more age appropriate carousel and neither wanted to get off afterwards. TTG's face when it started moving was also priceless, she looked at me as if to say "Mummy this is MOVING, are you aware? Yes? Oh. Ok."
Our trip to the Christmas market in Leeds had been planned for a couple of weeks; it's the only chance we will have to take TTB there on a weekday as this time next year he will be in school and they selfishly don't let you take days off to go on jolly jaunts to Christmas markets. We had a good time and I'm really pleased we went. It was touch and go as to whether we would make it because we all have a cold and neither child is sleeping well, to say the least, which means I am not sleeping either and we all felt rubbish this morning. They were cranky on the way home but generally did really well. I think it's best to get out for the day if you feel like that rather than getting bored at home because then at least when you come home later you can just let everyone flop and watch TV, whereas if you stay in and watch TV all day it's boring and everyone is fed up by lunch time.
I hate that everyone is poorly and I really hate not sleeping but I love having happy days with my family.