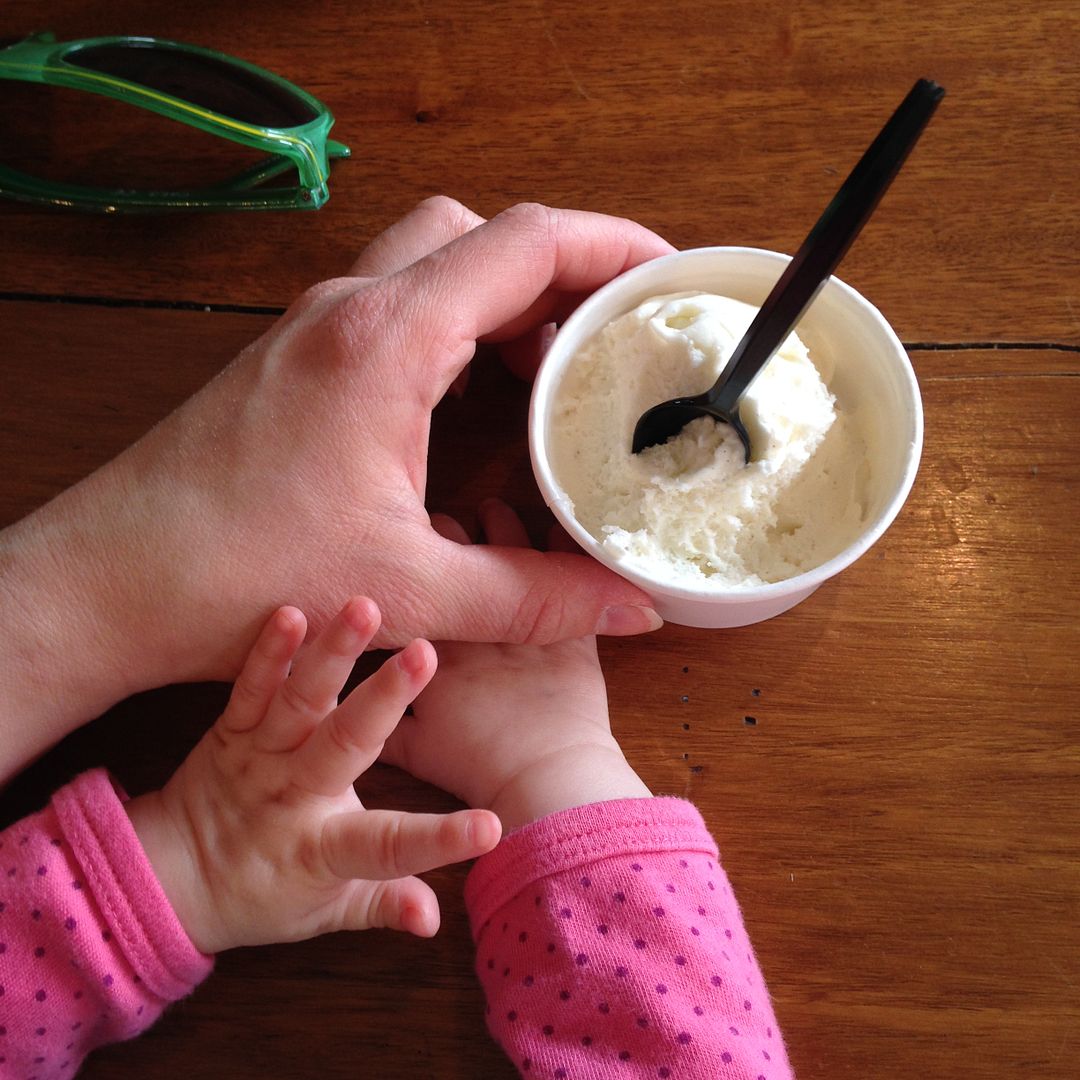 I don't really remember when I stopped using my point and shoot camera all the time, but when I looked at the last photos on the memory card they are from July and August. I've fallen into the habit of using my phone to take photos (and that fills up ridiculously quickly and I never have enough space), and trying to use my dSLR more, but when I decided to do more blogging I felt the need for my point and shoot again.
Looking at the photos on the memory card was weird and lovely at the same time. Photos of our summer, recording moments I'd let slip from my mind. The fortnight I spent at my mum's house I just took photos on all three cameras and I hadn't looked at the ones on my point and shoot until this month.
Our trip to Stratford on Avon – me, my mum, and my children. Having ice cream at the ice cream place (a disappointing lack of variety in their flavours this time!), TTG trying to steal mine, TTB declaring he wanted a chocolate one but realising when he started it that he doesn't like ice cream (so cold!) and valiantly trying to eat a bit of it despite being disappointed that it wasn't actual chocolate. The boyband (Unscripted I think they were called) busking by the marina, sitting outside Costa to have a drink as inside was full and TTB being a total dude with his babyccino and sunglasses on. (Now I've just loaded that photo it's not a very flattering one of me! Never mind!)
One of the BEST things about staying with my mum (apart from not having to cook and of course seeing my family) is her lovely garden. I wish we had a garden here! We spent loads of time outside, usually joined by whichever family was around that day. Here it looks like Alice and TTG are having some tummy time while TTB seems to be foraging for something, probably a ball, under the Japanese Anenomes.
Being outside in the garden is something I can't quite envisage right now, in these days full of RAIN and WIND and STORMS and DARKNESS and GLOOM and WEATHER. This is my LEAST favourite time of year. HOWEVER, I am cheered by the thought that it is the 1st of December tomorrow and that means it's only about 3 weeks until the solstice and the days gradually lengthen again, Hoo bloody rah.
"I want to wash up, mummy!" was something I heard pretty much daily over the summer. Yes of course, but keep the water over the sink OVER THE SINK for goodness sake why did you tip it ARGH? Just kidding I of course love that he wants to wash up. It's just very wet. And messy. And I have to wash everything again afterwards. But you know, it keeps him happy and it's free so what's a bit of wiping up afterwards. I bought him a waterproof apron, now I just need a waterproof kitchen.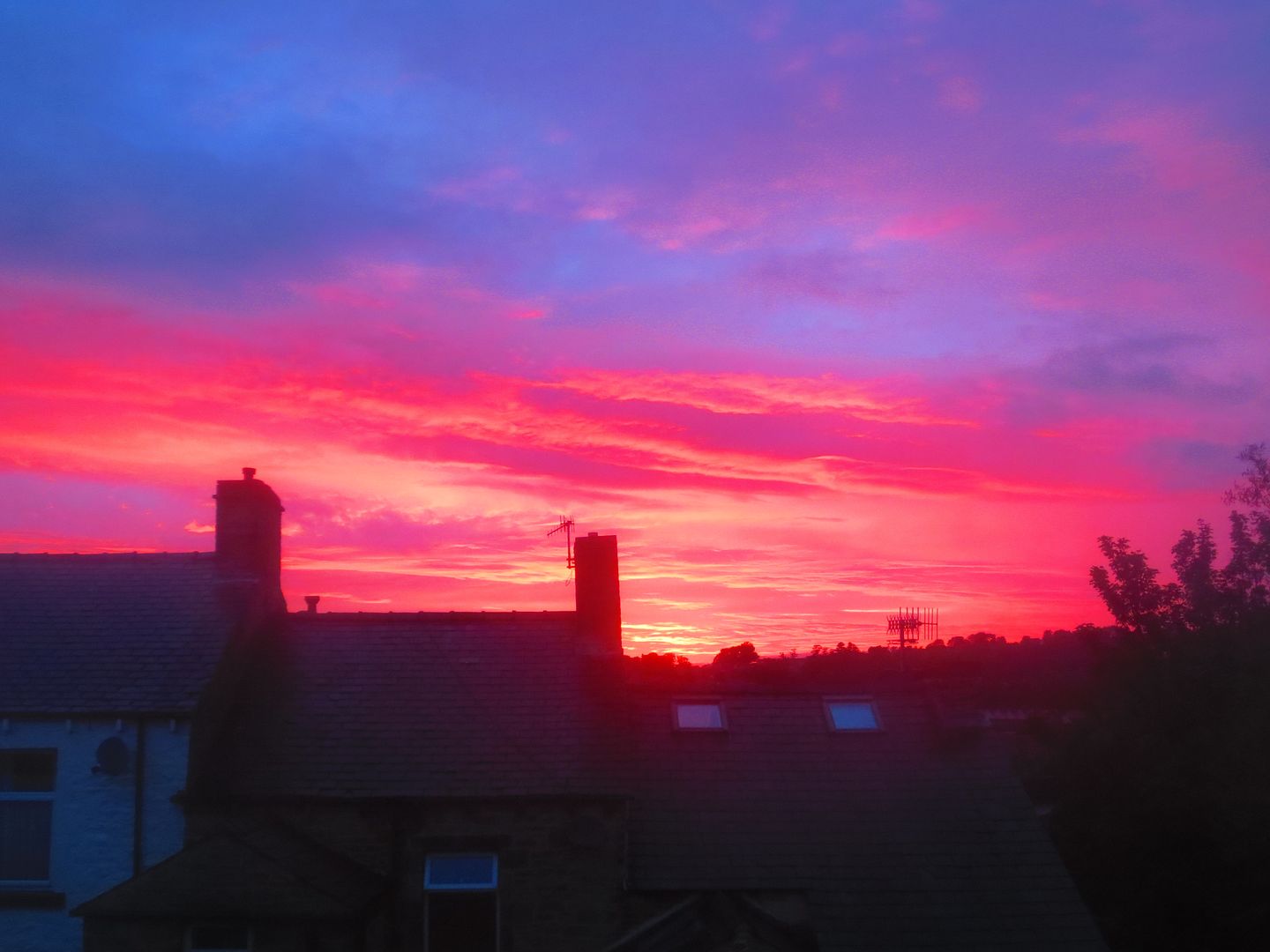 No idea when this was and I have no story to go with it other than "here is a pretty sunset wot I took a photo of" ;-)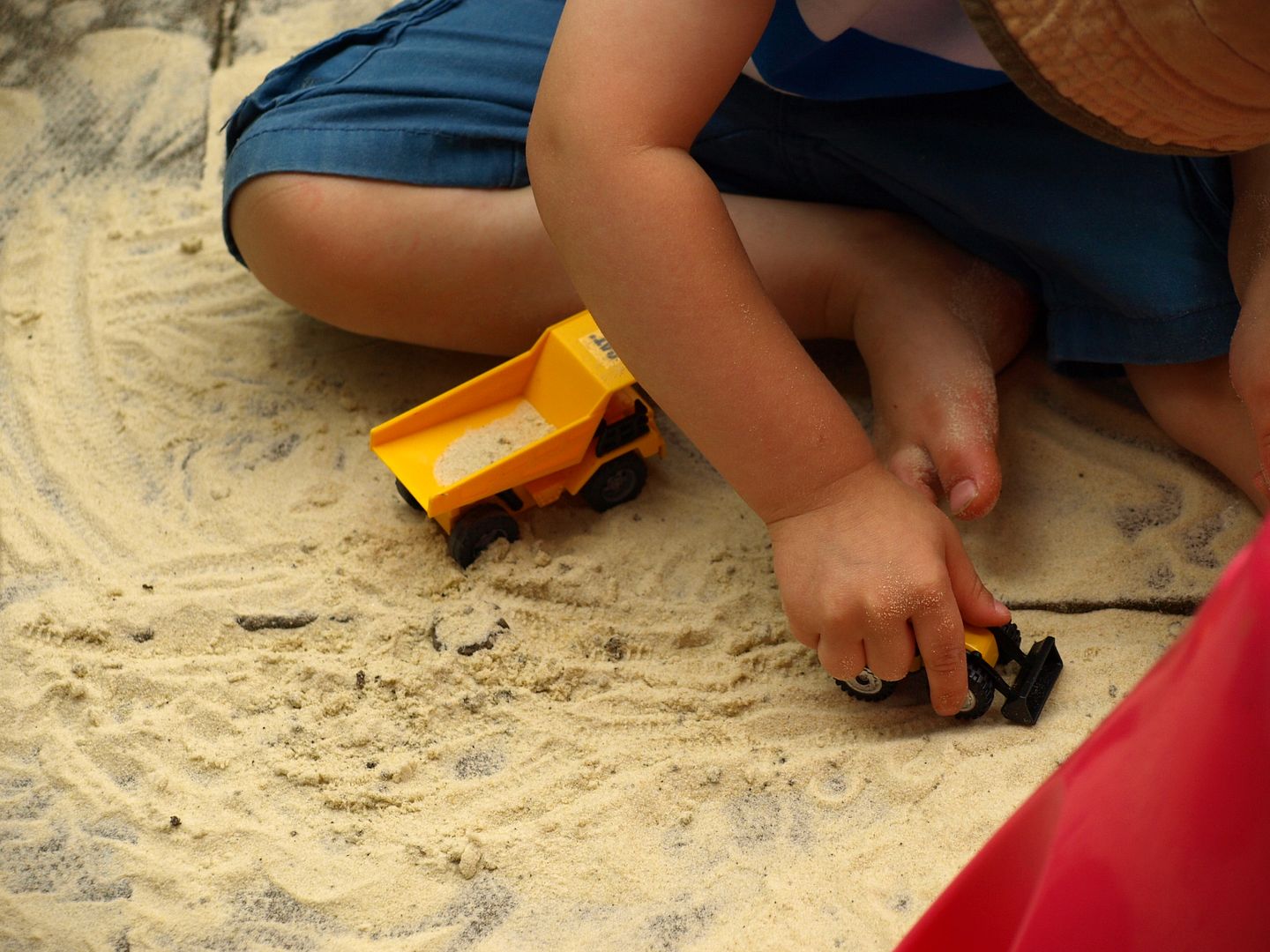 Ah, the bucket of sand. Best £2.50 ever spent. My mum was a wonderfully good sport about the sand all over the patio and merely swept it all back into the bucket at the end of the day. This kept him so entertained he needed no input from any of us for hours at a time, he was so happy to scoop and shovel and dig and excavate and pour and tip and brush and tread in. I wanted to just hug myself with happiness watching TTB play in the sand. Darling boy. I think this is probably my top thing from summer actually.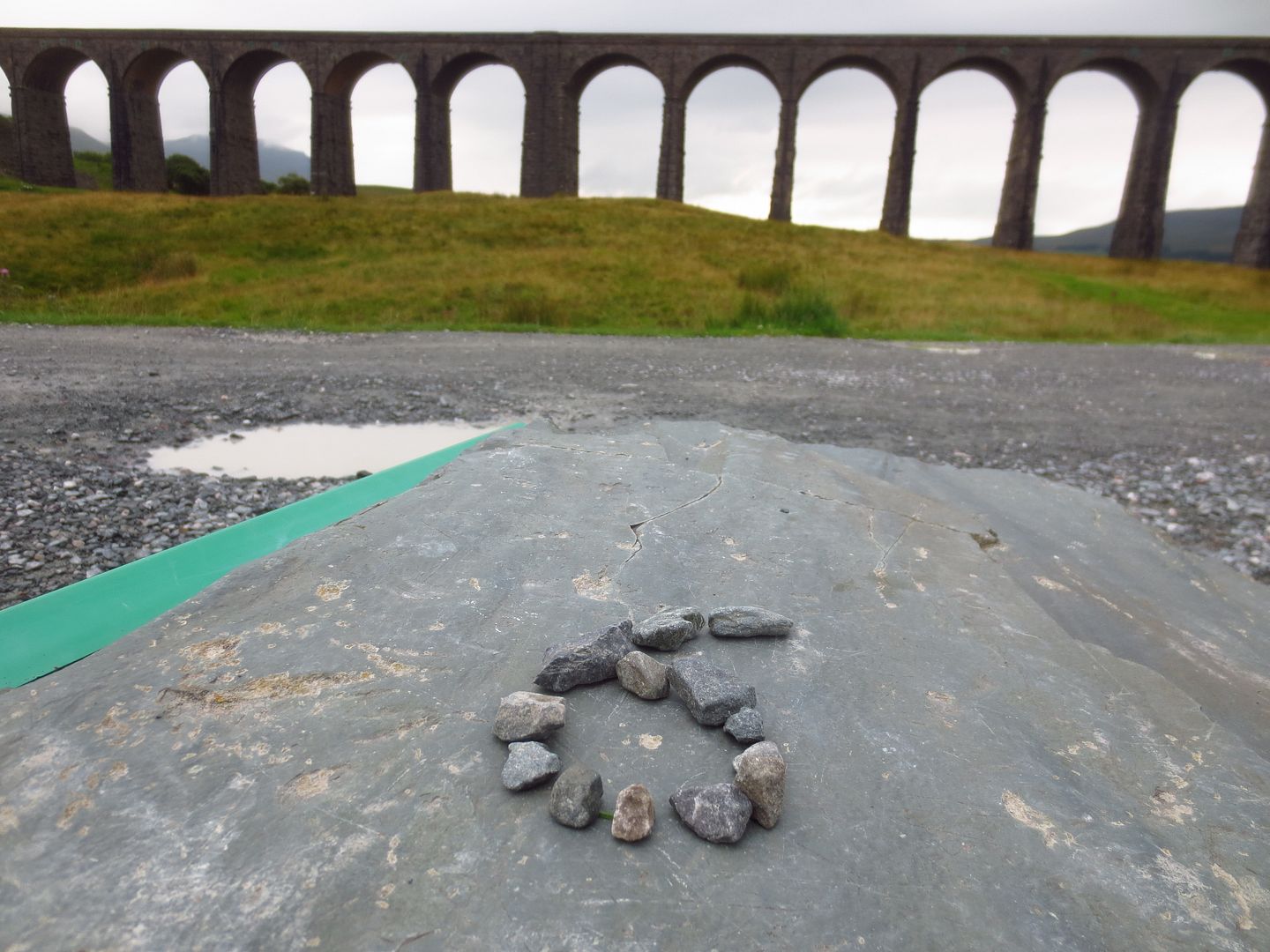 We celebrated six years of marriage in August by going for lunch in Settle and then a walk up to the Ribble Viaduct. I like to make a number photo each year; this one was better than last year when I tried to make a 5 out of maple syrup on top of pancakes. Maple syrup was far runnier in real life than in my head!
This year is rushing past so quickly that I often feel like I'm running to keep up. It's very satisfying looking back at photos and seeing everything we've done. I can't believe the change in TTB from last summer! Growing so fast. x