Do come and join us on our walk, won't you? Do you have your wellies on? You'll need them. It's a bit brisk today so I recommend a hat and coat as well. Oh and don't forget your camera and your bag to collect interesting leaves in. Ok, are you ready? Excellent! Let's go. Quickly, we need to catch up with Tiny Tin Bird! Do excuse me as I stop to take photos …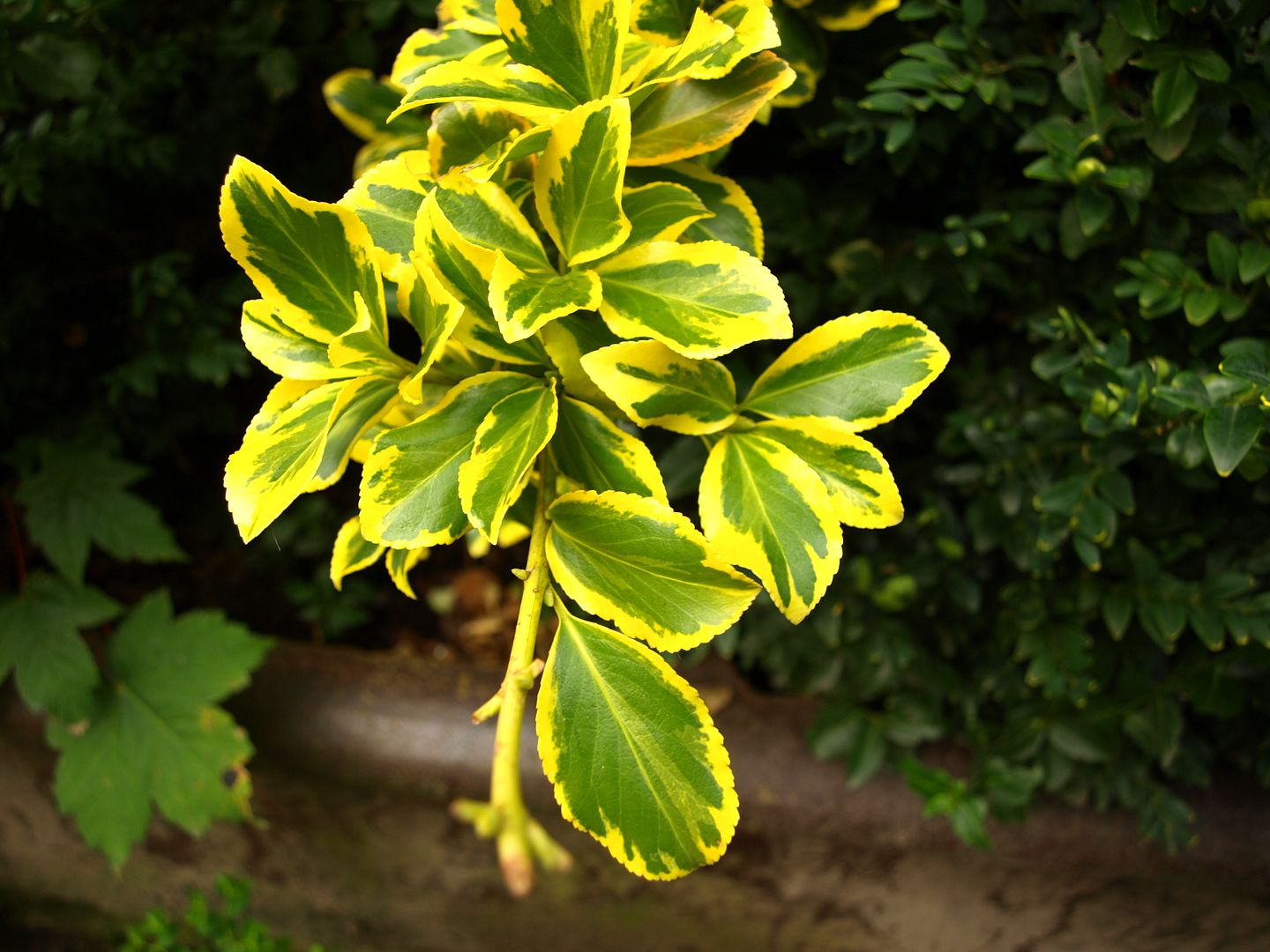 Would you like a blackberry? There are loads of ripe ones along here. TTB thinks they're great!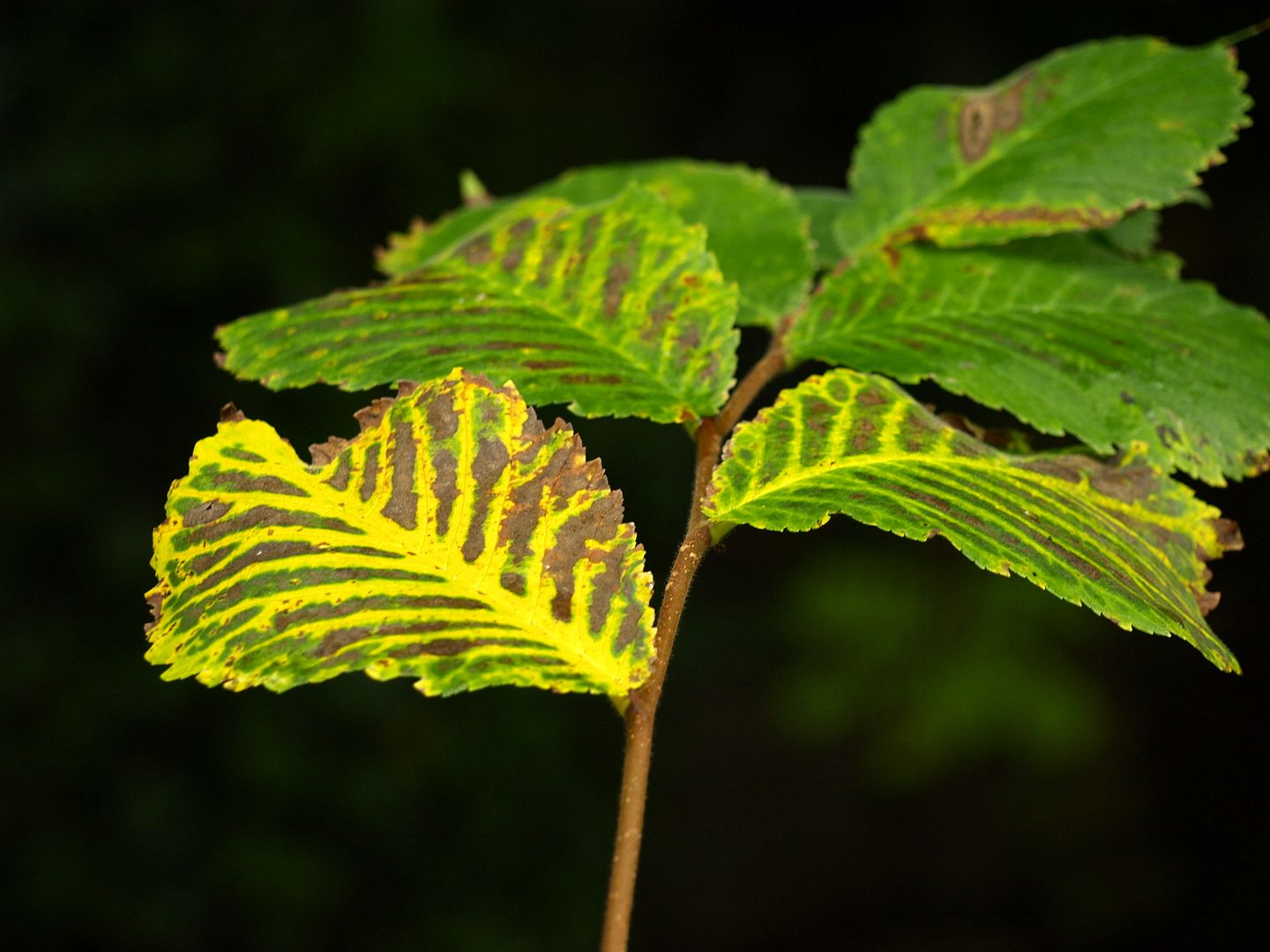 I always think that Autumn is the prettiest time of year, there are so many beautiful colours and the leaves are so striking and interesting. Look, these ones are going stripy but from the bottom of the branch upwards towards the end.
Here's one for the collecting bag, thanks TTB!
"Where's that water dripping from mummy?"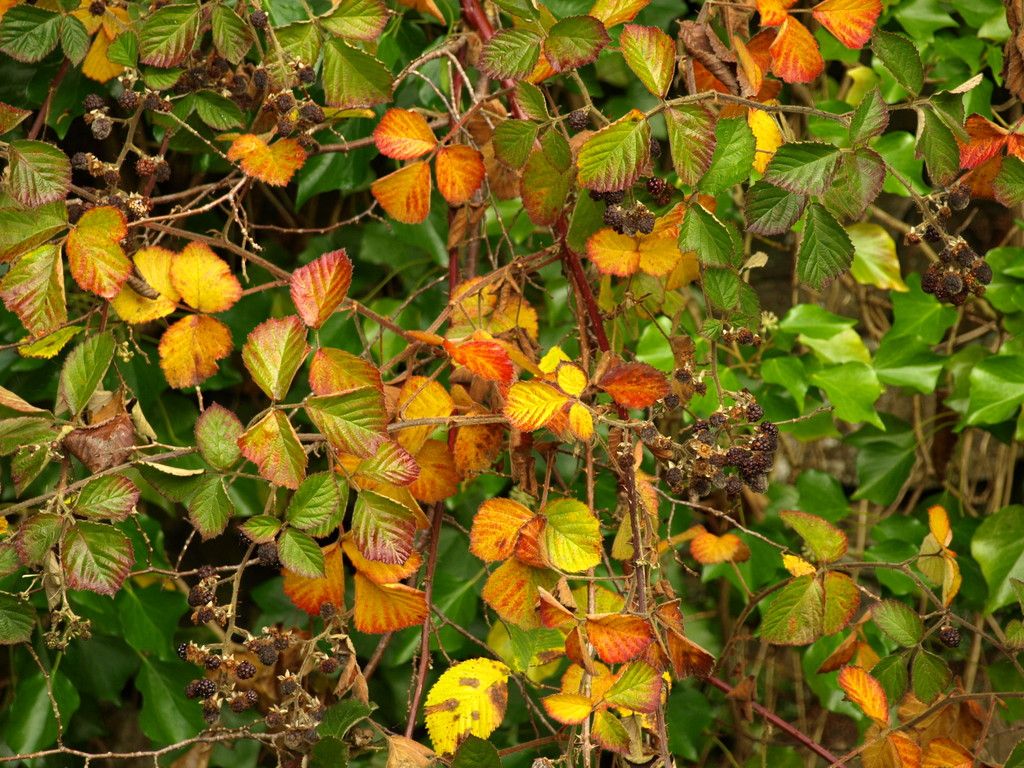 These shapes and colours are just delightful.
I'm afraid I didn't do these majestic beech trees justice with this photo, they are stunning in real life and we stood and looked up at them for a while.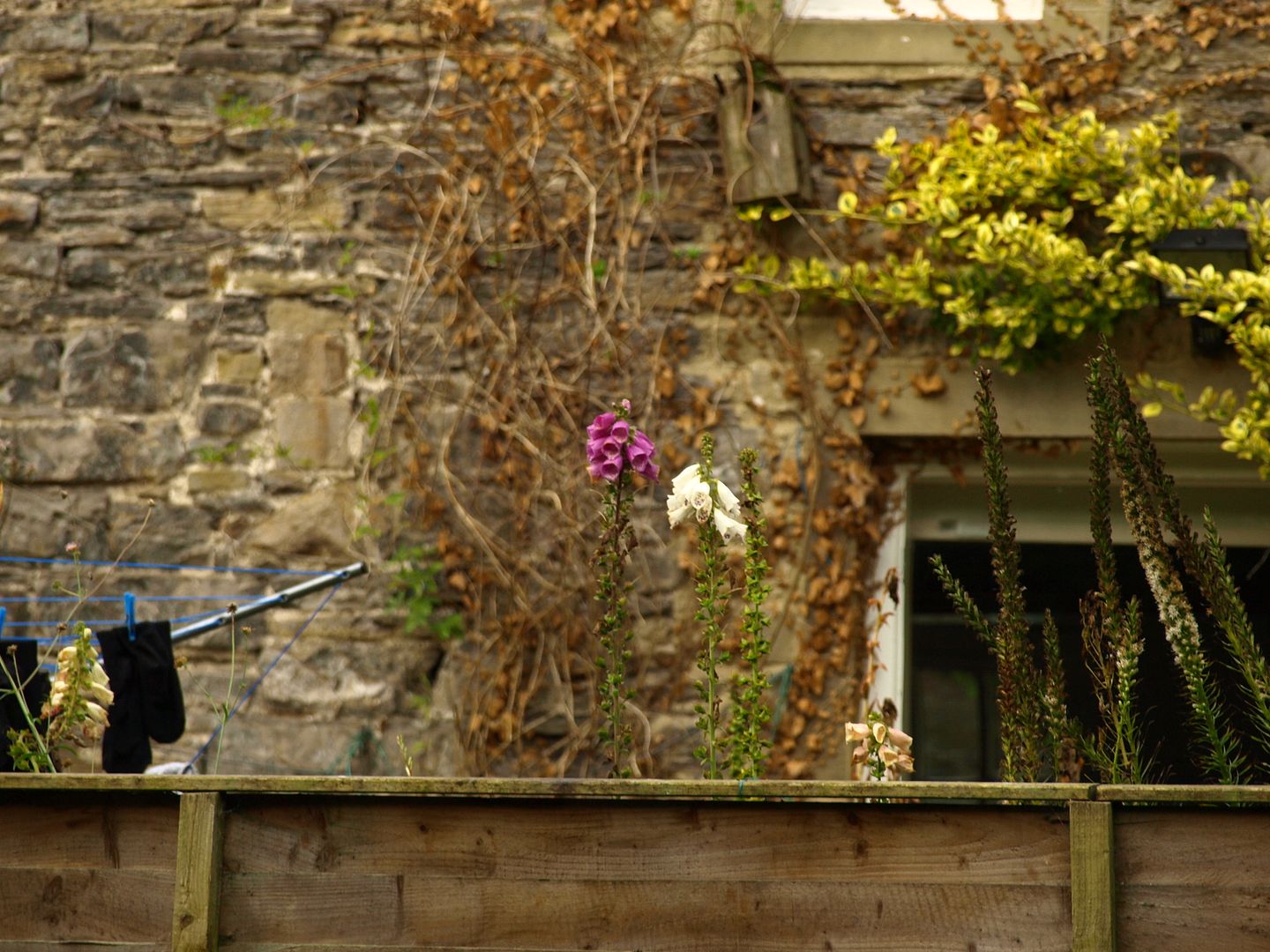 Let's catch our breath before we go over the high bridge … oh look! Just a few flowers left on these foxgloves. This cottage always smells of woodsmoke in the Autumn and Winter, it's such a cosy smell.
There's a small brook in the woods that we have to cross now, there is a small metal bridge over it but that's no fun, it's much more fun to walk through it and feel the rush of the water around your boots. Hold tightly to my hand please TTB!
Not all of the leaves have changed colour yet, and the canopy above is lush and green in places. The air here always feels magical. Every time I come here I think that. It's as if there are fairies just out of sight, watching us walk through and flitting behind the trees if we look in their direction.
Naturally, TTB has found a stick now and he wants to wash it in the brook. Oh ok then. If you really must.
We're going on a bear hunt … we're not scared! Uh oh, mud! Thick, oozy mud. We can't go over it, we can't go under it … we'll have to stand and poke it with a stick for ages.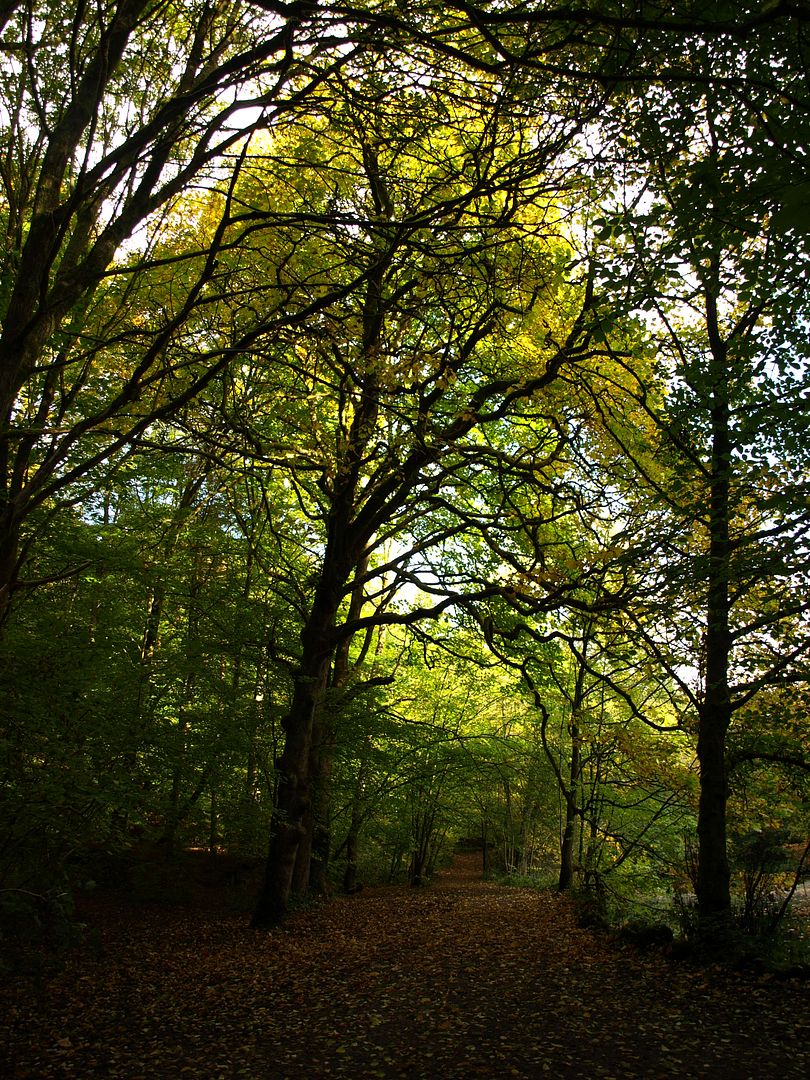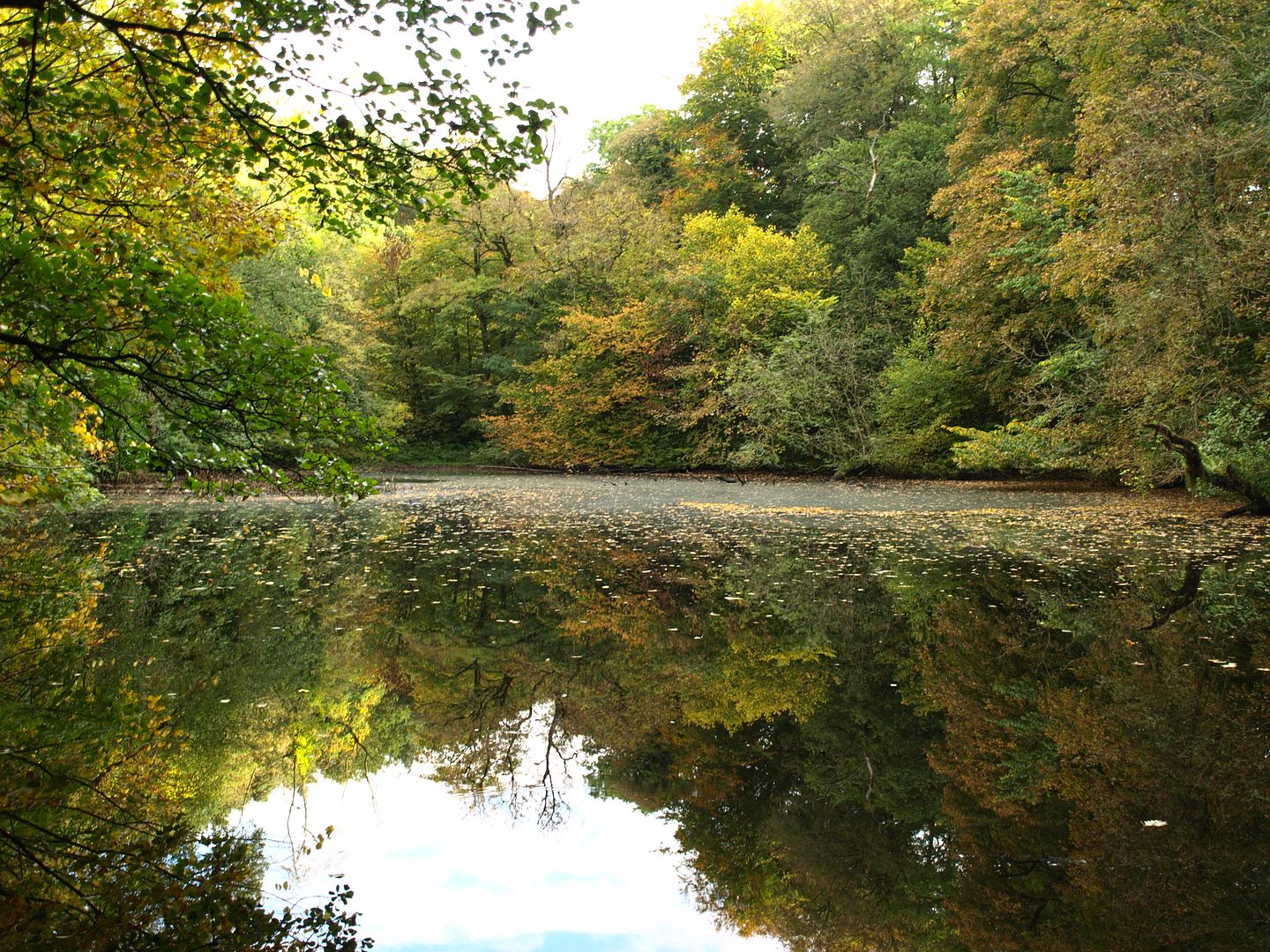 Ah look! We've reached the pool now. Aren't the reflections perfect? Ok, Tiny Tin Bird, you sit and have a snack on the bench for a bit.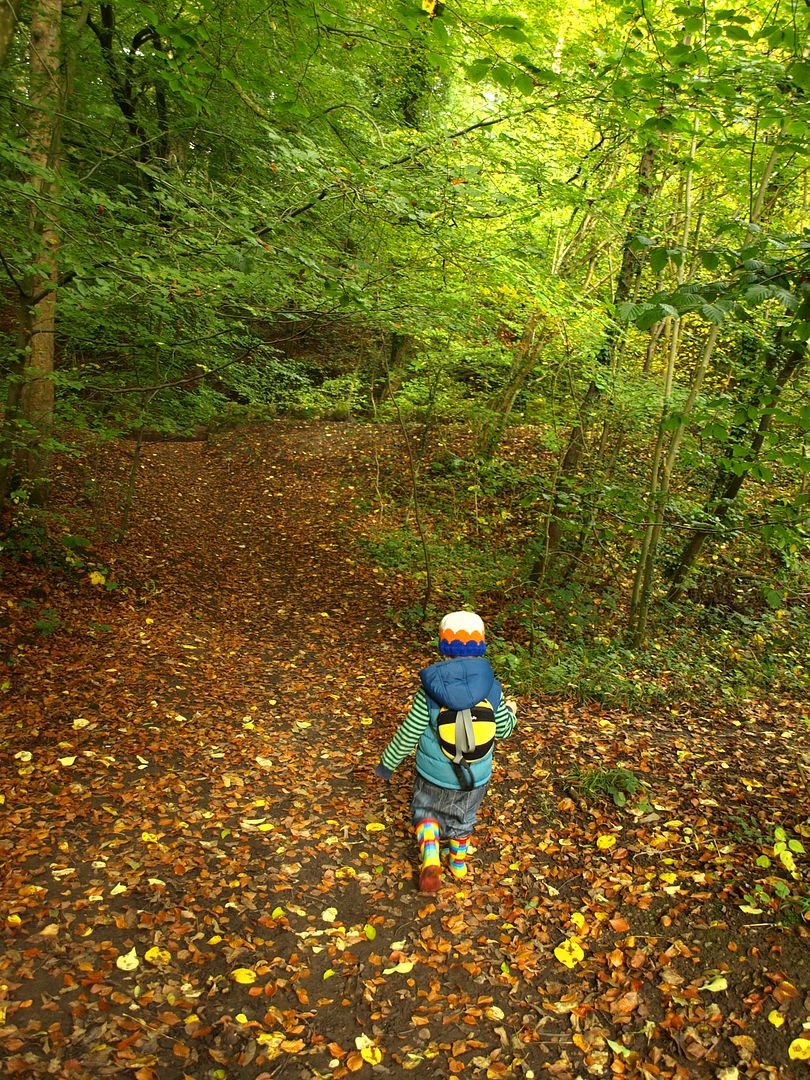 This little boy is getting a bit tired now and wants to go home. "Let's just go and see the waterfall first!" I say, because I can't come all the way out here and not see it. He agrees.
Ahhhhh. Just perfect! It's so loud but in a wonderful way. I love the stillness of the water above it, followed by the motion of the water below. The rocks look almost man made, I'm never sure if it's just the natural effect of the water on the stone or not.
As we sit on the wall, watching the waterfall, the sun appears and shines brightly for a few minutes, sending light through the canopy and dappling onto the woodland floor. The leaves are falling steadily from the trees like confetti. Once again I feel as though we are surrounded by magic and I feel so grateful to be here.
Ok, we do really have to start walking back now because Tiny Tin Girl has woken up. I've got her in the sling on my back and I can't reach to put her hat back on so we need to get a shift on. But … oh look! A caterpillar! I suppose she'll be ok hatless for a bit, she's toasty in her fluffy all in one.
Crouching down to see one small detail certainly gives me the opportunity to see more. What a delicate shade of pinky purple.
On the way back we stop to notice the small things a bit more: water droplets on a leaf …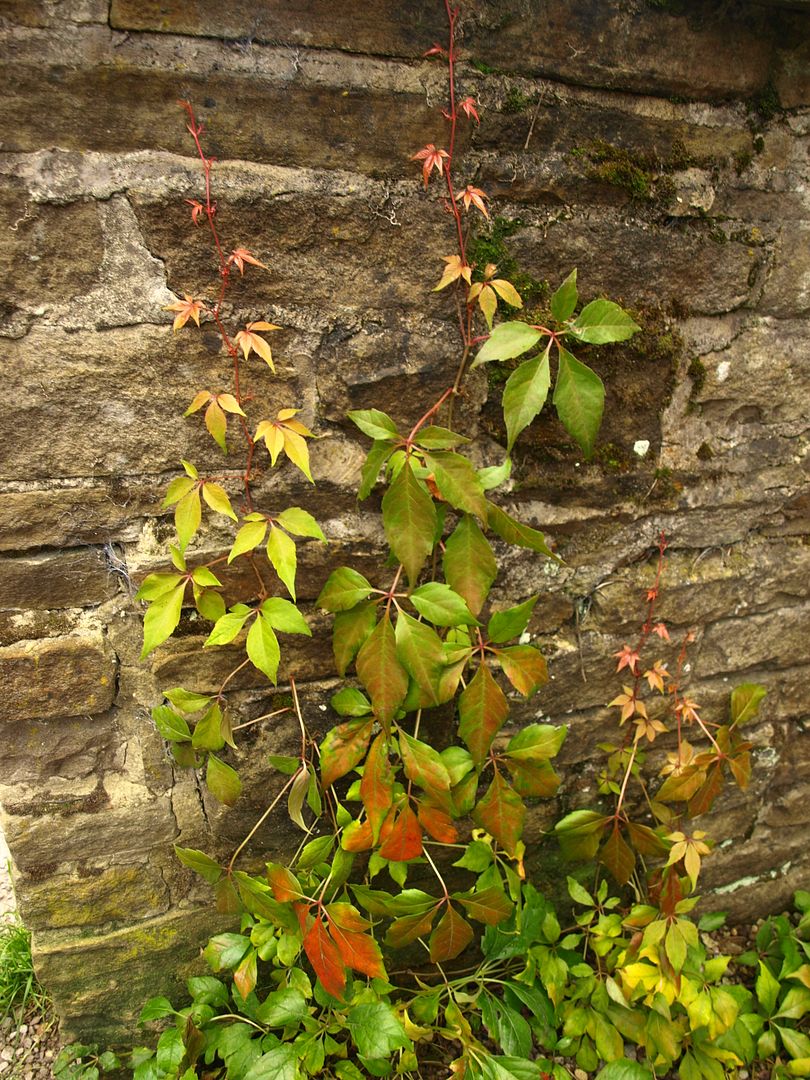 … the way these leaves descend in size as you reach the end of the plant …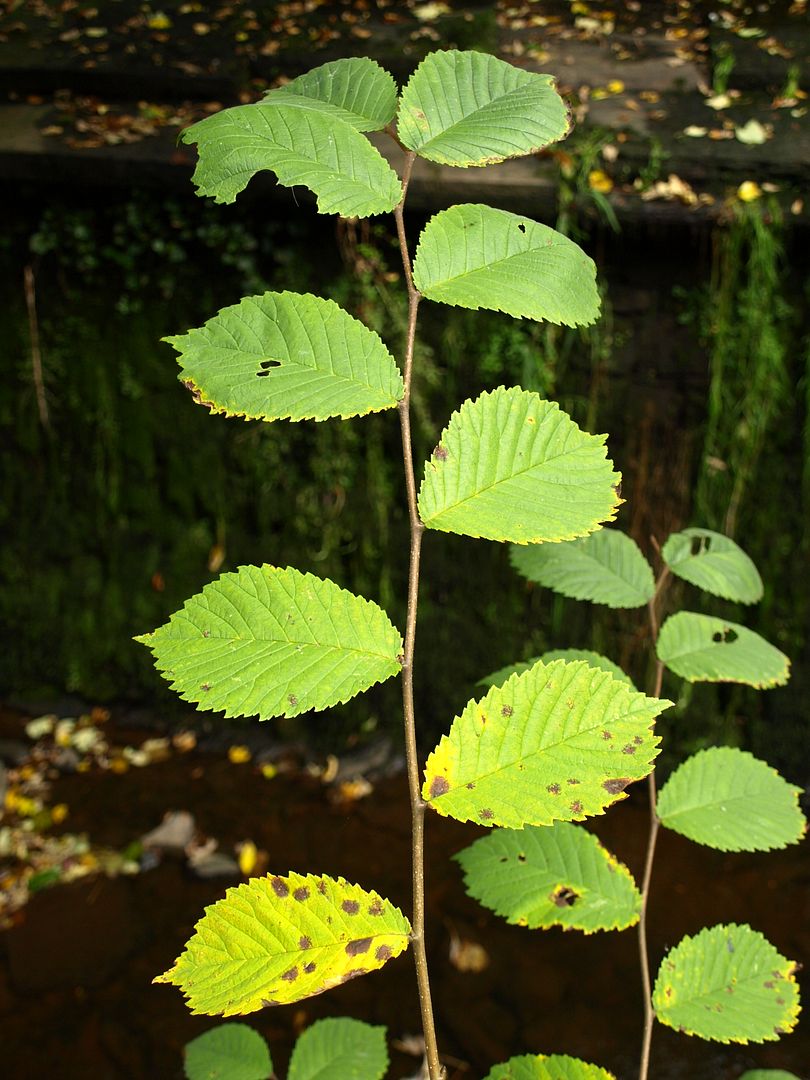 … and how these leaves start to yellow nearest to the stem …
… seedheads …
… and more blackberries.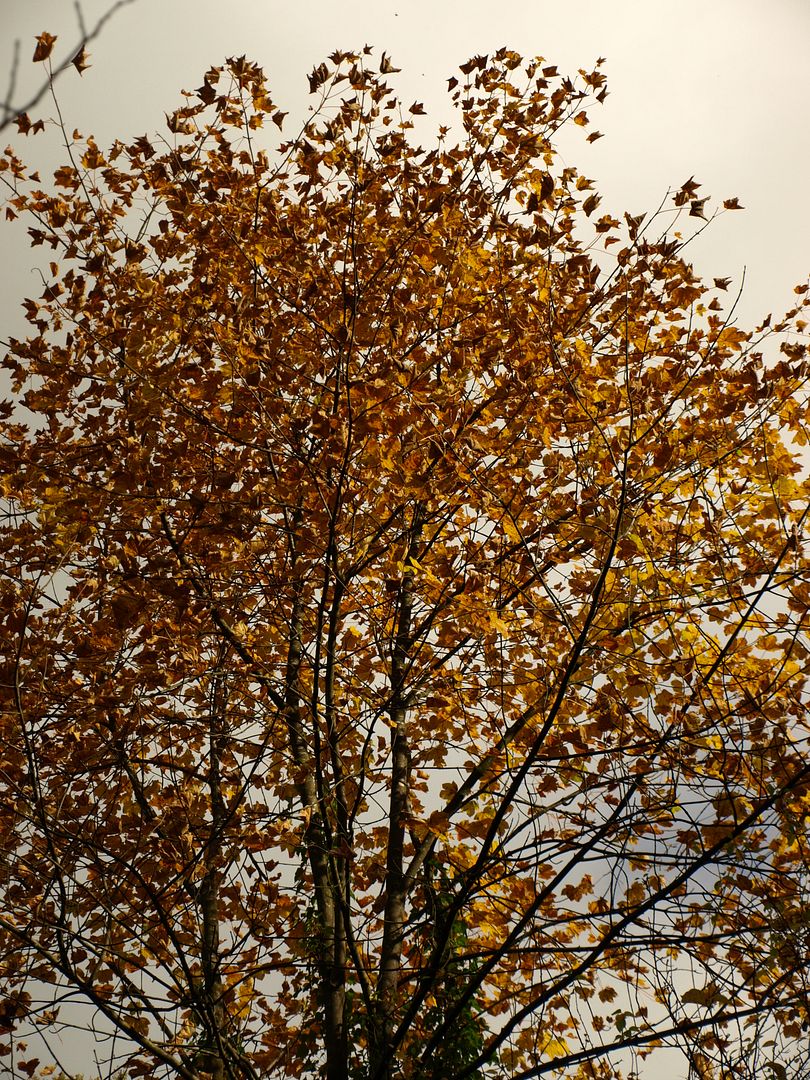 Oh yes. Autumn really is the most beautiful time of year. One last hurrah from nature before the winter months!
Thank you for coming on our walk, did you enjoy it? I think we're going to stop for a hot chocolate on the way home now, see you again soon! x