One thing you should probably know about me is that I take a lot of photos. A LOT of photos. All day. Snap snap snap. The majority are taken with my phone – I finally got an iphone in January and I'm glad I did as it gives me many more opportunities to take photos. I have been making more of an effort to use my dSLR as well, so that I don't forget how to, and I've taken some photos that I'm really pleased with. It takes better quality photos than my iphone camera, but it's cumbersome and not practical for every moment.
I like to take photos of everything and I find it really satisfying to look back through them and see what we've been doing. Things move so quickly at the moment and it's nice to have a photo diary of things. I've been using the Project Life app to make a collage at the end of each day, then I upload it straight to Photobox so I don't lose it. I'd like to make a photobook at the end of the year. I did Project Life last year using the albums, page protectors and printed photos: it's amazing to look through but it was costly and time consuming. I'd spend ages trying to get the photos sorted to fit well into the page protectors and then by the time you've battled with how slow the Photobox website is, waited for the prints to arrive and then found time to actually get them in the album … well it's a lot of work. The app is quicker though!
Maybe you think I'm crackers for taking so many photos, and I'm ok with you thinking that. I'm not going to stop though! The photo above is when we'd just registered the birth of Tiny Tin Girl – cutting it quite close to the six week deadline because we kept forgetting. Oops, poor second child.
The weather's been good enough for drying washing outside but … we seem to be lacking in pegs. Can't think why …
Oh YES that's RIGHT, I used them all to make yarn pegs.
I was trying to make a colour combination, just for the sake of feeling vaguely crafty, and TTB came in and took over. That boy.
So instead of going "WAAAH leave my pegs alone you pesky boy!" we made it into a colour matching game.
He lost interest after that and I was able to put them away, I'm sure if I'd gone WAAAAH he would have been interested for a lot longer!
Ah here are some photos from my dSLR. I'm always proud when I get ones that have worked. These are from one of our walks in the woods.
And look! I was really pleased with this photo. You can tell from the tautness of the reins how much he wants to go into the water. Not going to happen!
I like to photograph little things as well, like buying new chalks for the yard. I went for giant chalks this year in the hope that he wouldn't snap them. Well he can't snap them but they do break if you drop them on the floor, but never mind. They're fun and have been well used already.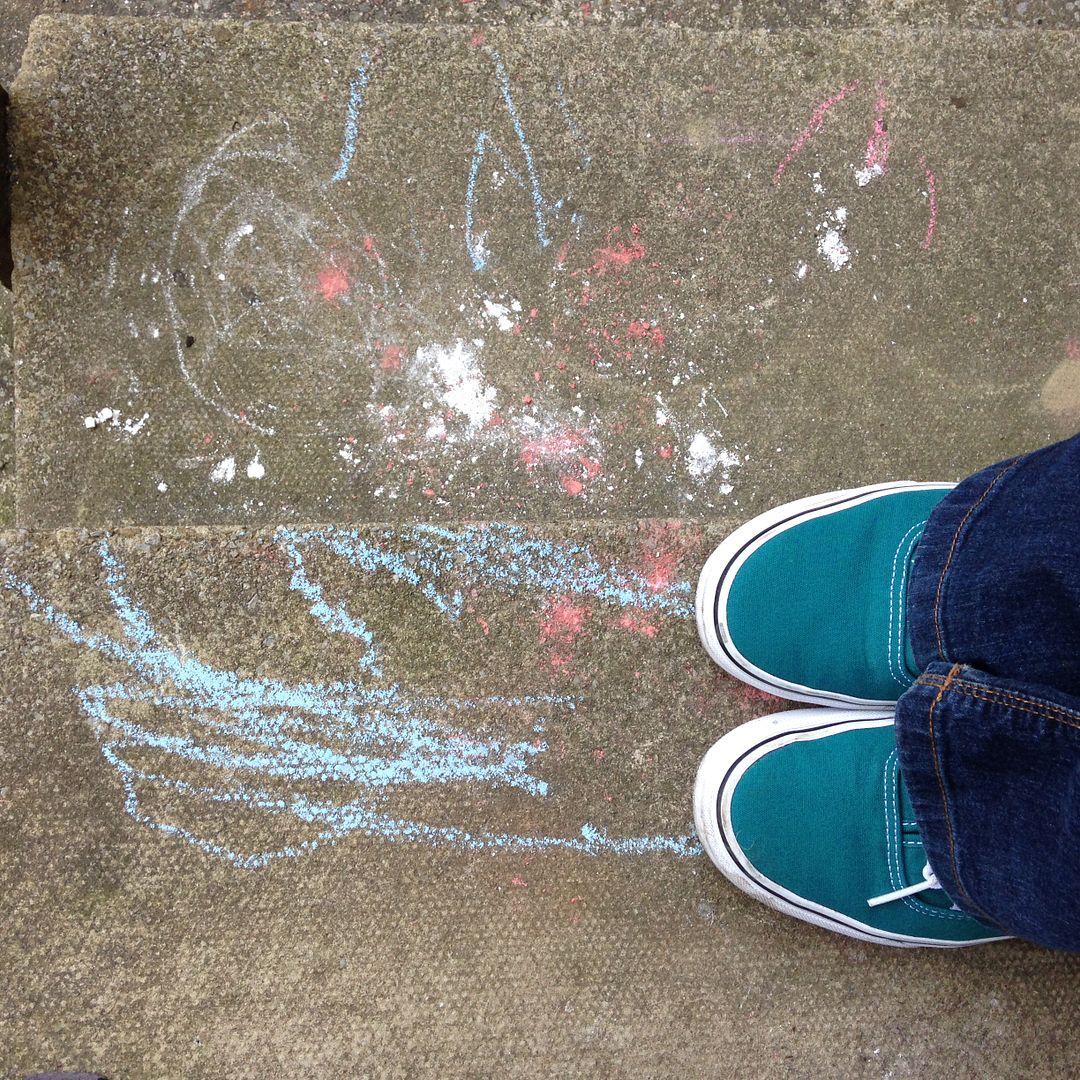 And you might think, who takes photos of their shoes?! I was given these for Christmas in 2013 by my Grandma, but as my existing pair were still in good working order I kept these in the box. And now, I feel all fancy for having new shoes! I love the colour of them.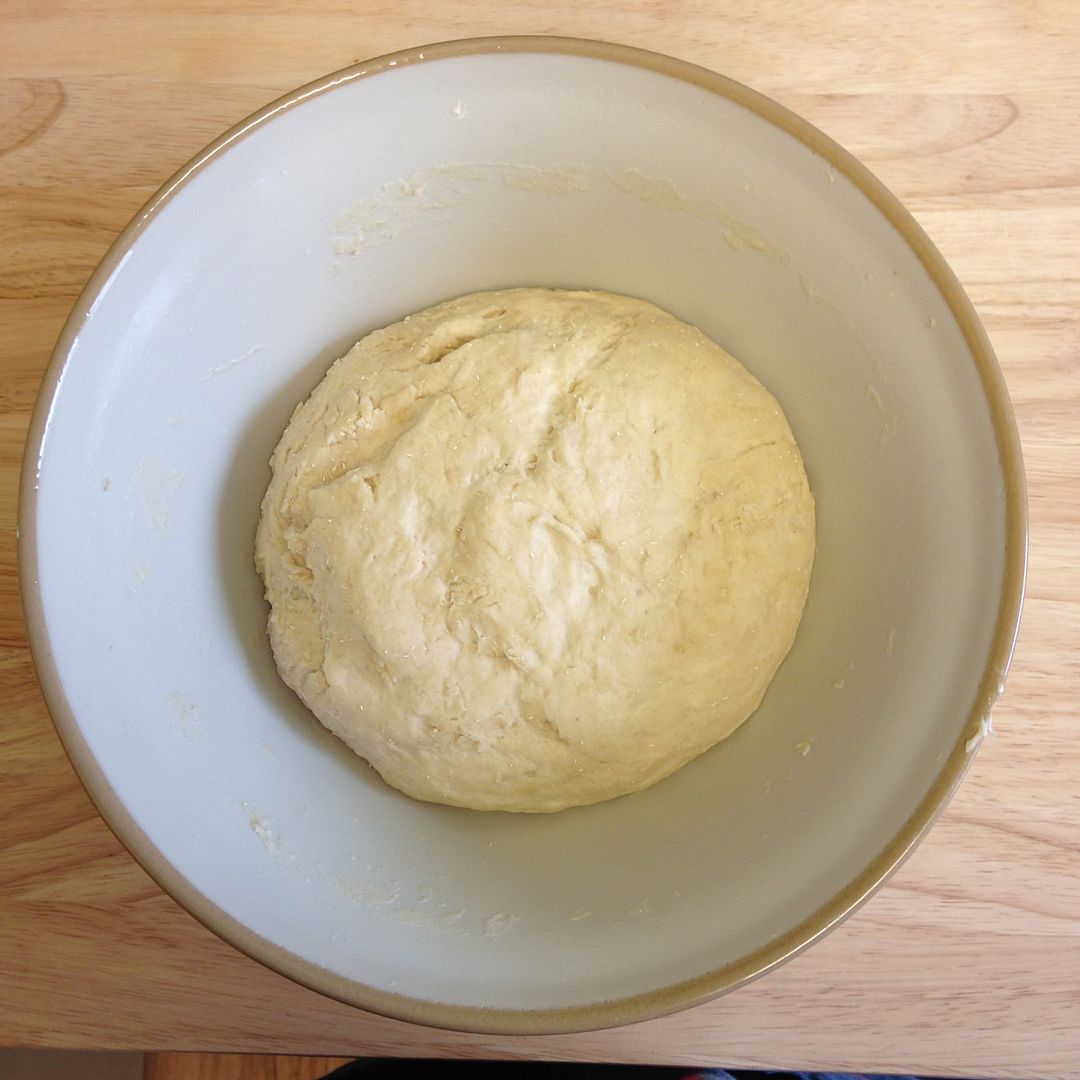 Another moment captured: making pizza dough for our evening meal. (Do you call it tea or dinner? I always used to call it tea but seem to have switched to calling it dinner since meeting Andy. And everyone up here in North Yorkshire seems to call it tea!)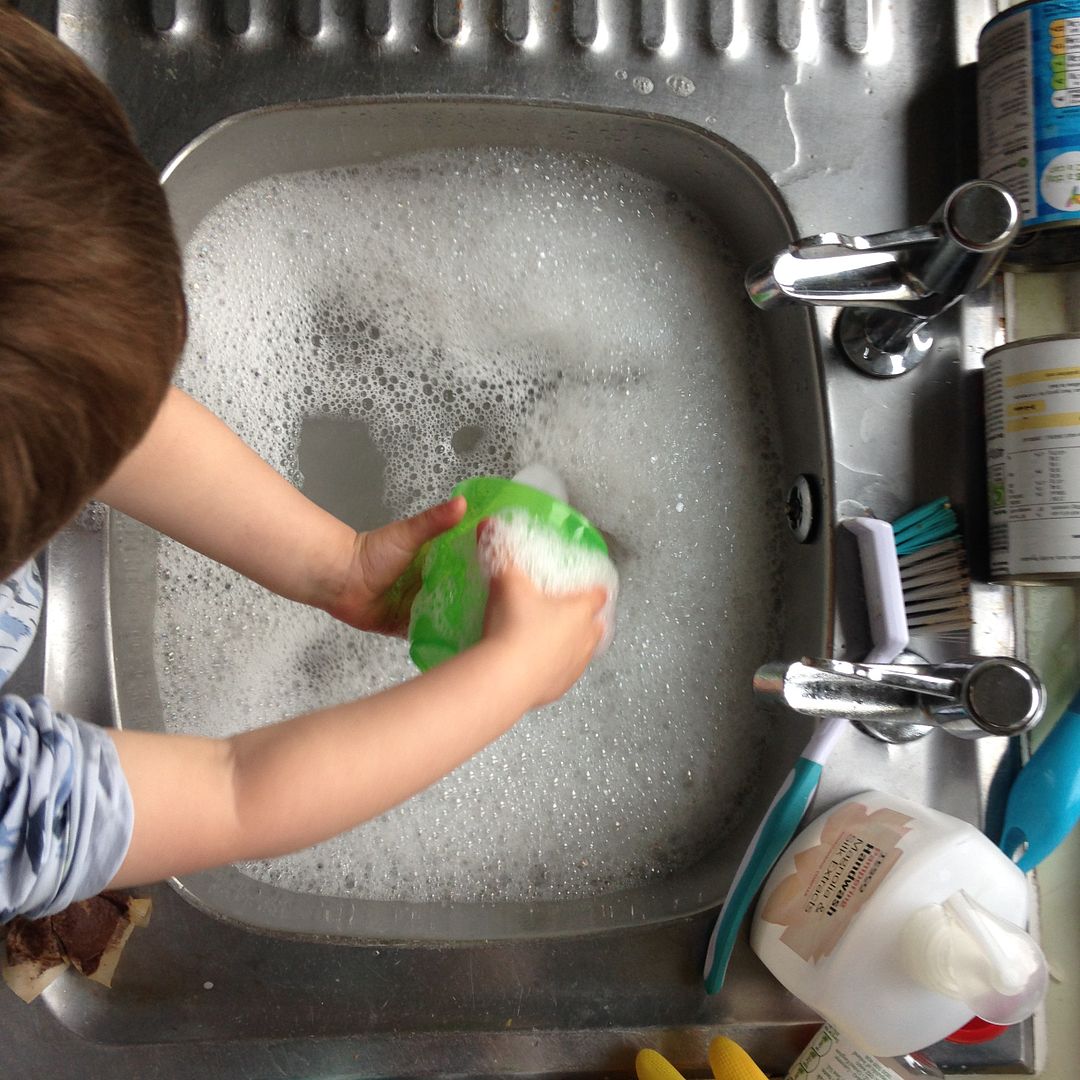 Here's TTB doing a spot of washing up. I wish they did toddler sized rubber gloves! I had to give him just warm rather than hot water and so had to re-wash most of the things anyway but he played in the sink for nearly an hour. What a great activity. It'll be good when the weather is warmer and he can do water play in the yard again.
Later the same day: waiting at the station to meet Auntie Rachie (that's my sister Rachel of course.) Dinosaur in hand. "Can you say 'diplodocus'?" "Diplocus!"
Auntie Rachie is a brilliant auntie, and very good at blowing bubbles as well.
We went for a walk each evening, this one was beautiful. Have I told you how much I love trees?
Rachel wore TTG in the moby wrap one evening.
On Thursday we went to Leeds. Something you should know about TTB is that he loves cars. Thinks that they're wonderful and can tell you the make of every car we see. We walk along and he's going "It's a Ford! That's a Citroen! There's a Peugeot! It's a Nissan! It's a Fiat! Think it's a Land Rover! It's a Hyundai driving along the road! It's an Audi, got rings on the front!" and he often asks if he can touch them, but you can't really go about touching other people's cars. When he saw the food vans at Trinity Kitchen in Leeds, he was so excited. He asked several times throughout his meal whether he could go and see them again and when we did, he asked if he could touch it. If you want to, I told him. He was so happy! And rather awed by being able to touch the van. What a lovely boy.
He was a bit overwhelmed by the size of Leeds and how busy it was. I felt a bit bad for him really, he's used to our small town and not that amount of people. He did enjoy being right at the top of the Trinity Centre and looking down over the rest of it. It made a good photo to play with the Rhonna Farrer app, too.
There. Lots of photos. It makes me happy. So happy.