It's cold outside today. Would you like to see something that will make you feel warmer? Of course you would do!
This is my latest blanket; it's a corner to corner blanket and for my friend who is due to have a baby in February. It's turned out bigger than any of my other baby blankets because I was so excited about the colours and just wanted to keep going! I really love this. I'm calling it my "Warm and Bright" blanket. (For more details about corner to corner blankets plus link to the pattern etc, hop on over to this post.)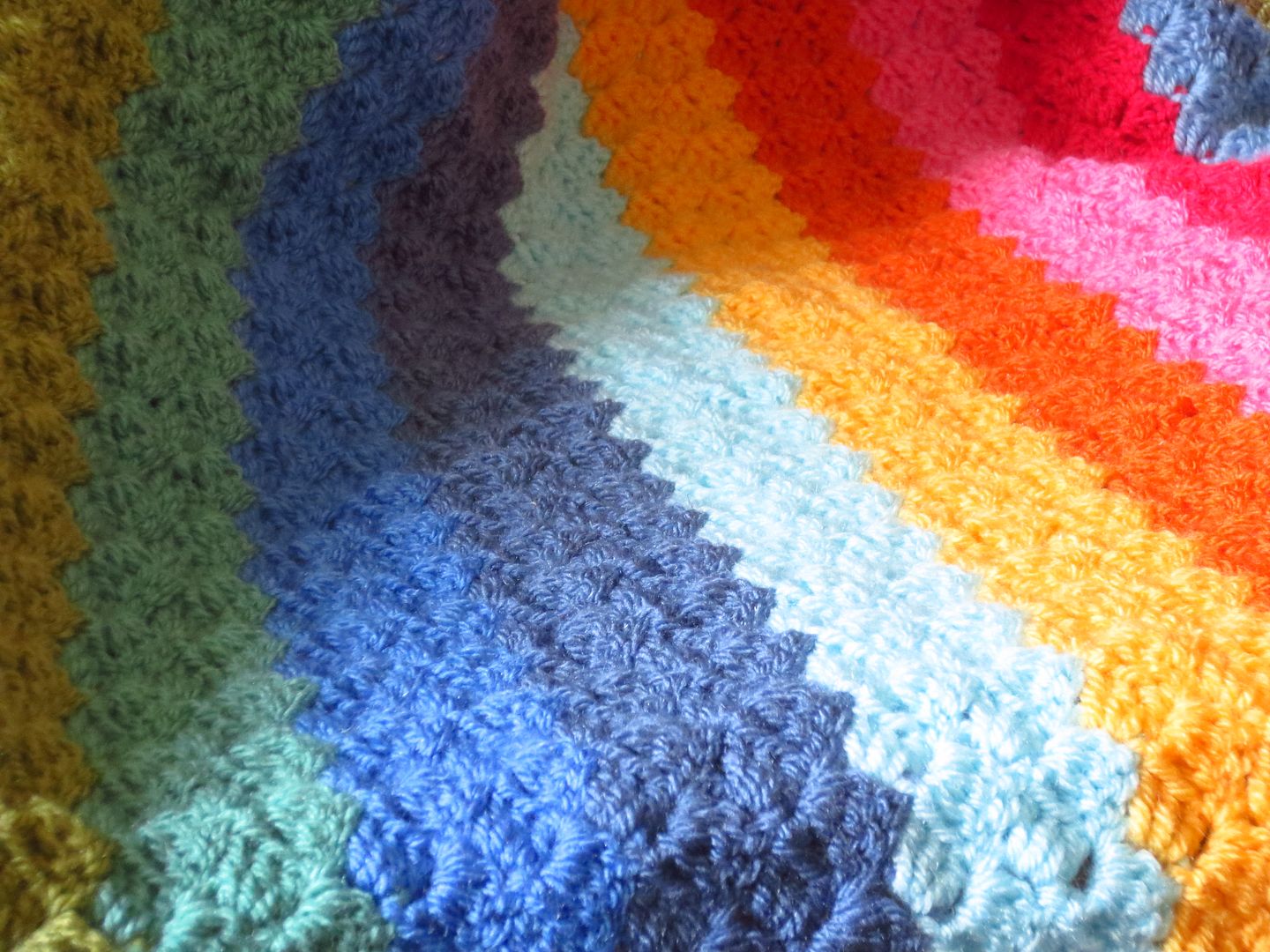 I wrote about the colours a few weeks ago, you can read that post here. I used Stylecraft Special dk on a 4mm hook and the colours are:
Sherbet, Storm Blue, Lime, Meadow, Sage, Aster, Denim, Cloud Blue, Aspen, Saffron, Spice, Pomegranate, Fondant, Magenta and Violet.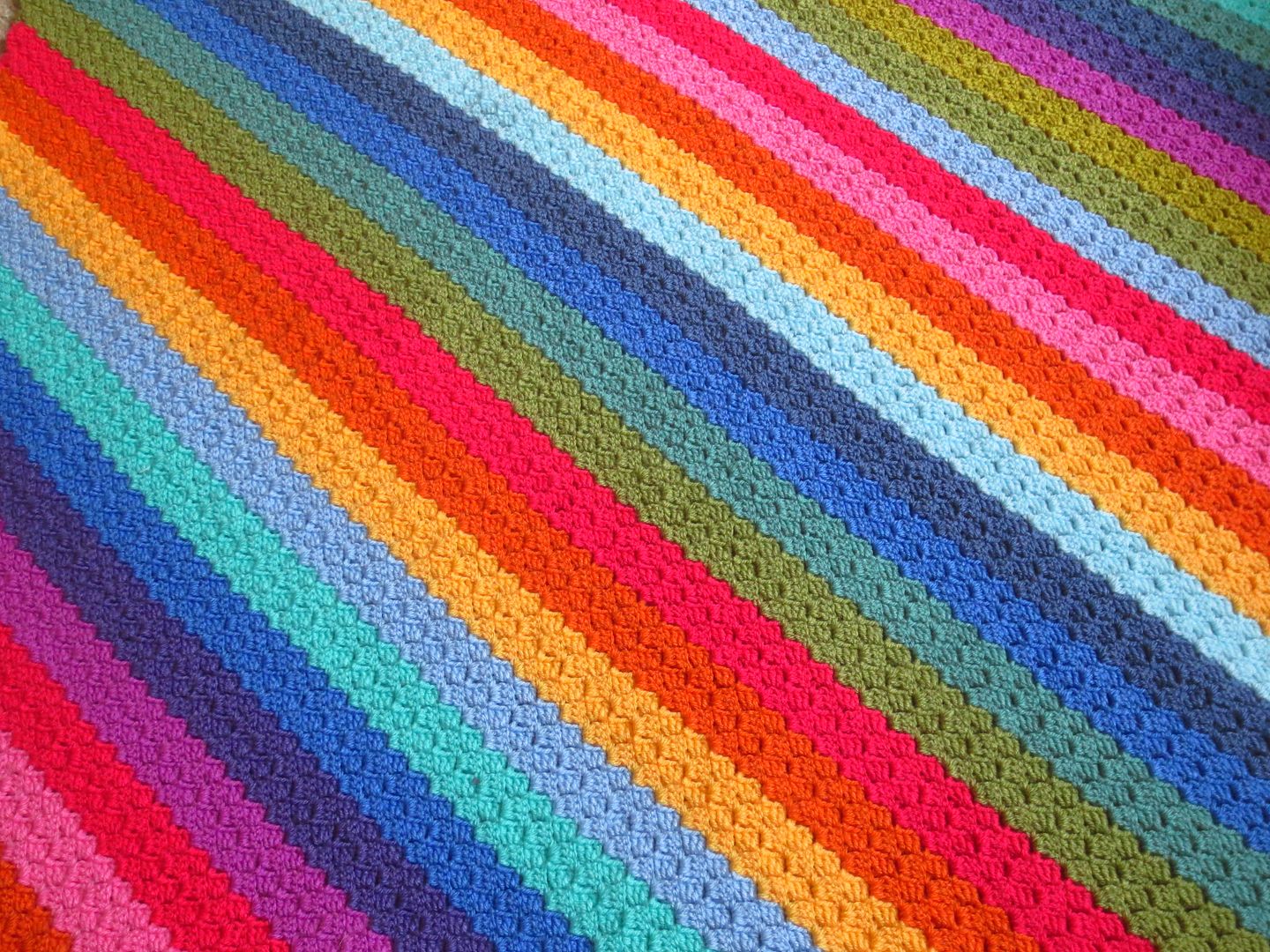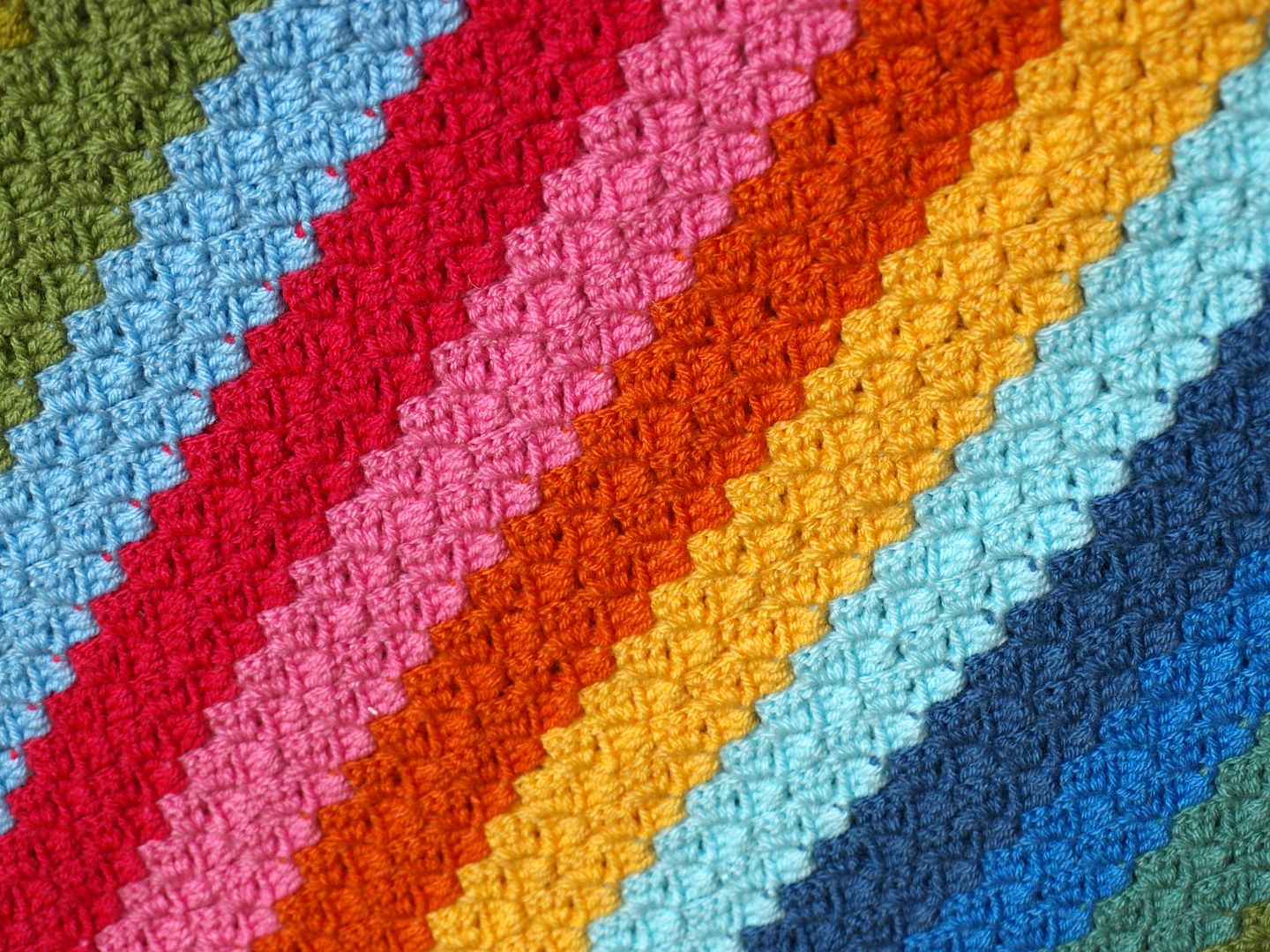 I'm SO INCREDIBLY PLEASED with these colours that I feel absolutely no guilt whatsoever about filling a whole post with so many photos of stripy crochet. I LOVE IT!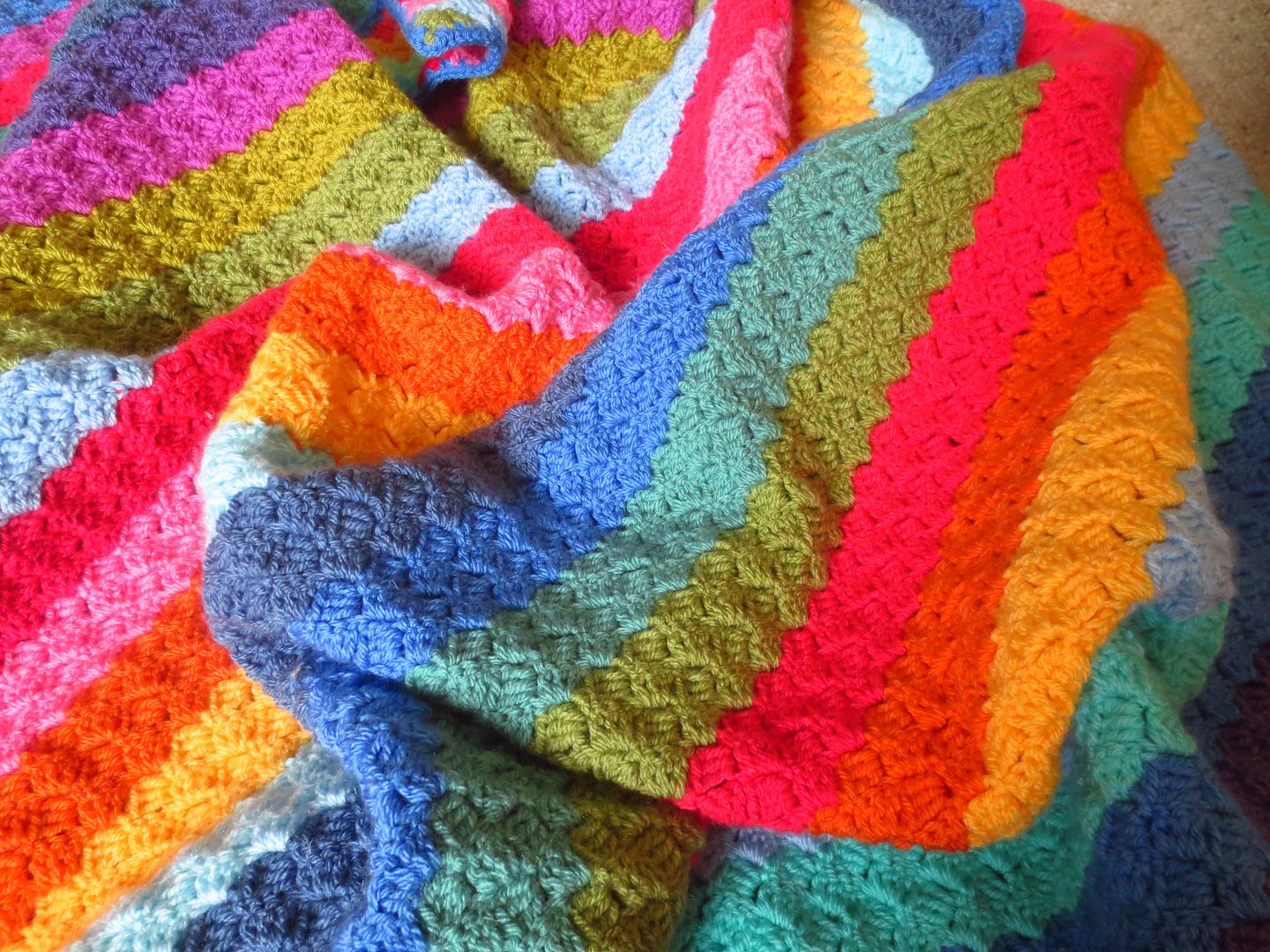 It's just so snuggly and gorgeous. Don't you want to just snuggle up in it?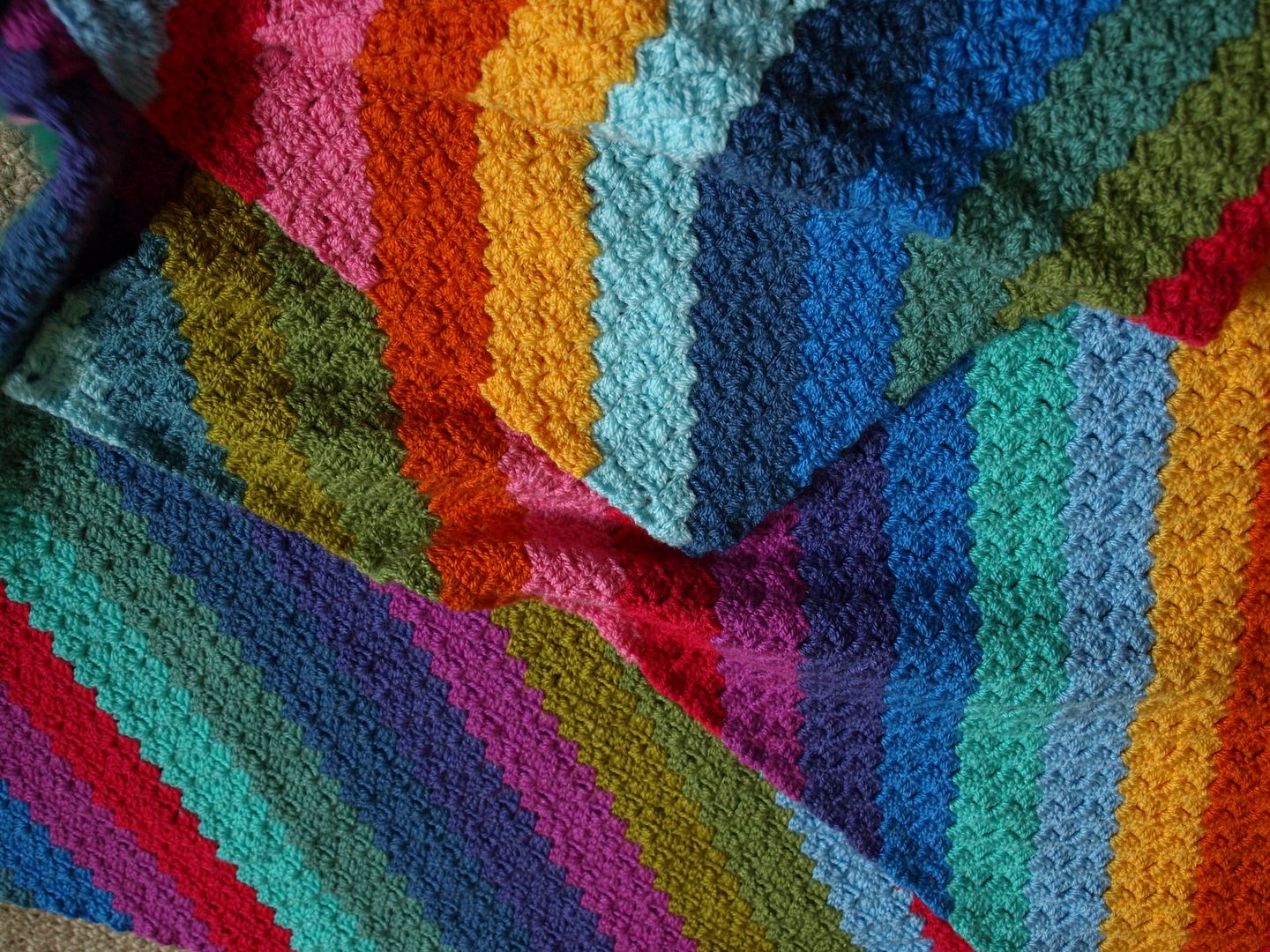 Phwoar.
I carefully planned out my colour order beforehand using yarn pegs to make sure that the colours would be balanced. I started with Sherbet (bottom left corner) and ended on Denim (middle stripe) and I was going to repeat that order again for the decreases but I realised when I was making the long Sherbet stripe that it would mean 8 bluey green colours in a row which, when the stripes are that long, would be a huge chunk of the blanket so I went rogue and quickly planned out another colour order for the second half of the blanket and I think it was the right decision. It's much more balanced that way.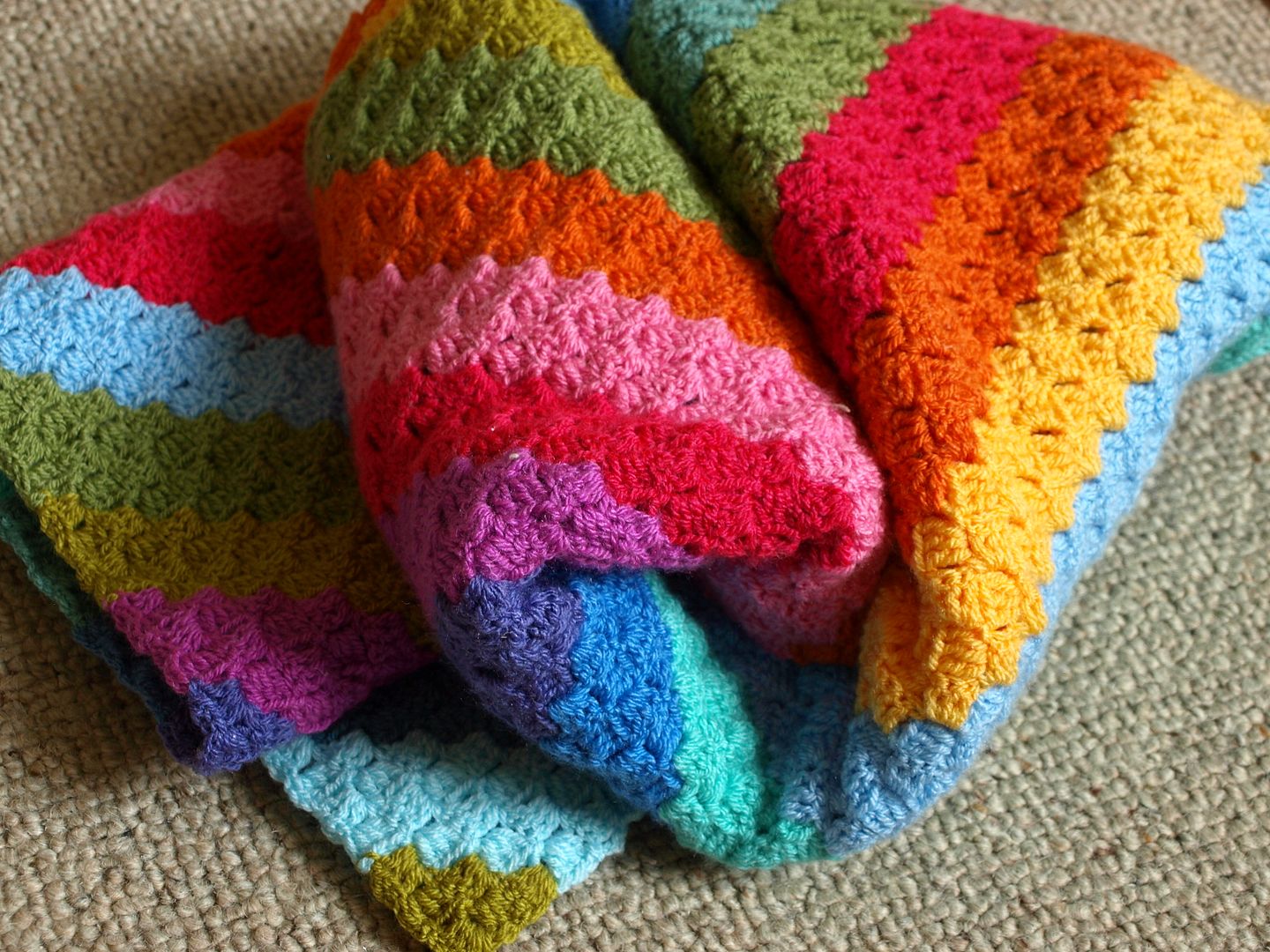 I chose not to add a border to this blanket as I don't think it needs it. I love the look of the stripes at the edges too much to cover it up with a border.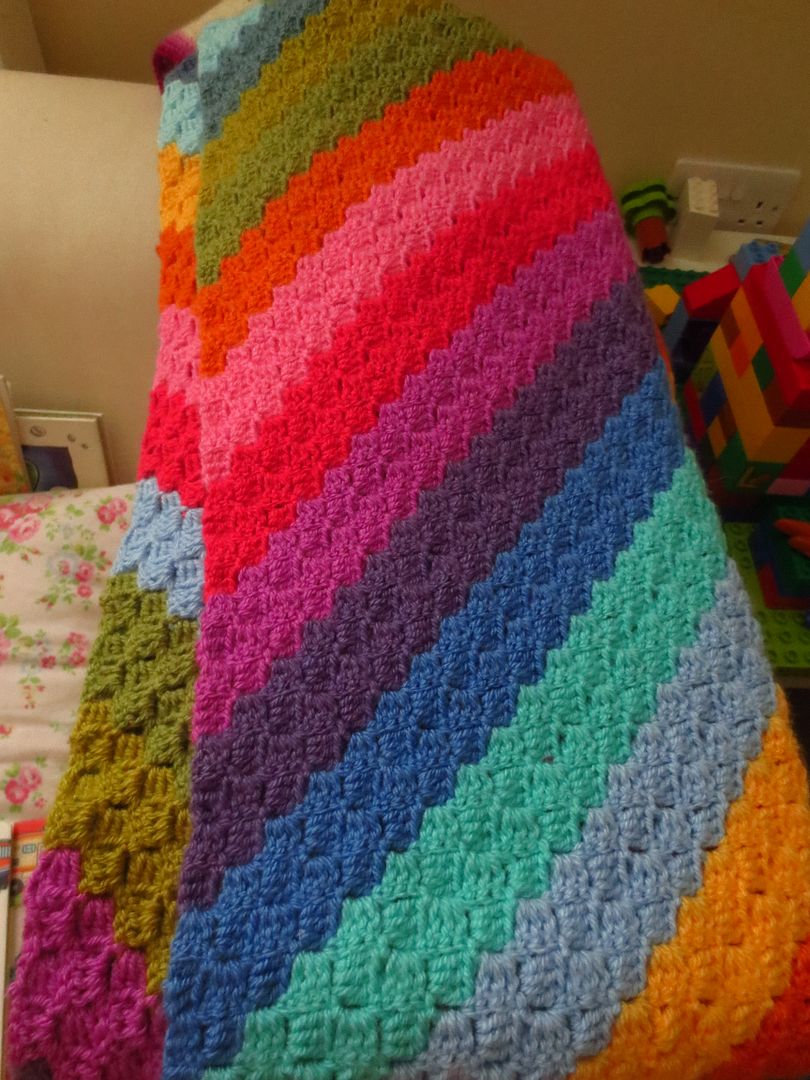 It even looks gorgeous when just dumped on the arm of the sofa when I'm tidying up!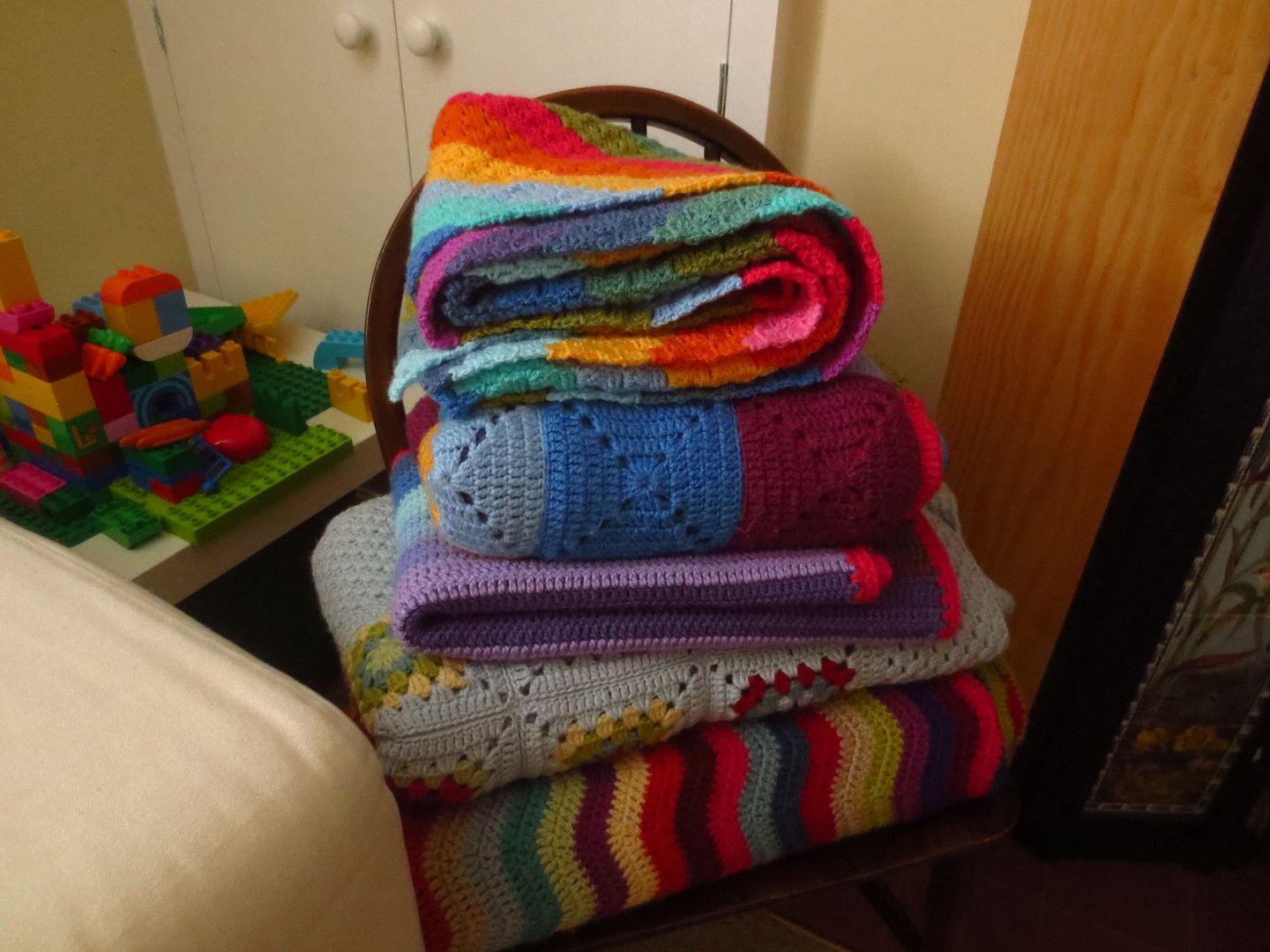 I shall really miss it from my Tower of Blankets Chair but I know that it will be really, really well loved in it's new home. I think people like having a Heather-blanket! It thrills me that I am able to make things that people love.
OH! Yes! I am also able to tell you preCISEly how much yarn I used for this blanket. I know people ask that a lot and I never know because I never start with full balls of yarn but this time I did, and I weighed the remainder of each ball.
The blanket weighs 729g overall.
I used:
Sherbet – 44g
Cloud Blue – 51g
Storm Blue – 10g
Aster – 60g
Denim – 56g
Aspen – 65g
Sage – 50g
Meadow – 67g
Lime – 30g
Magenta – 45g
Pomegranate – 80g
Violet – 38g
Spice – 70g
Fondant – 41g
That might not total 729g but the final blanket weight doesn't include all of the snipped off ends.
PS … I thought you might like to see some outtakes from taking these photos! Just to show you the conditions in which I have to work haha. Pesky children. I had to surrender my point and shoot camera to TTB in the end to keep him away from my tripod (SO MANY clips and windy bits that he wants to investigate!), he took the one of me and TTG which I really rather like! She kept wanting to climb/sit/crawl on/hold the blanket.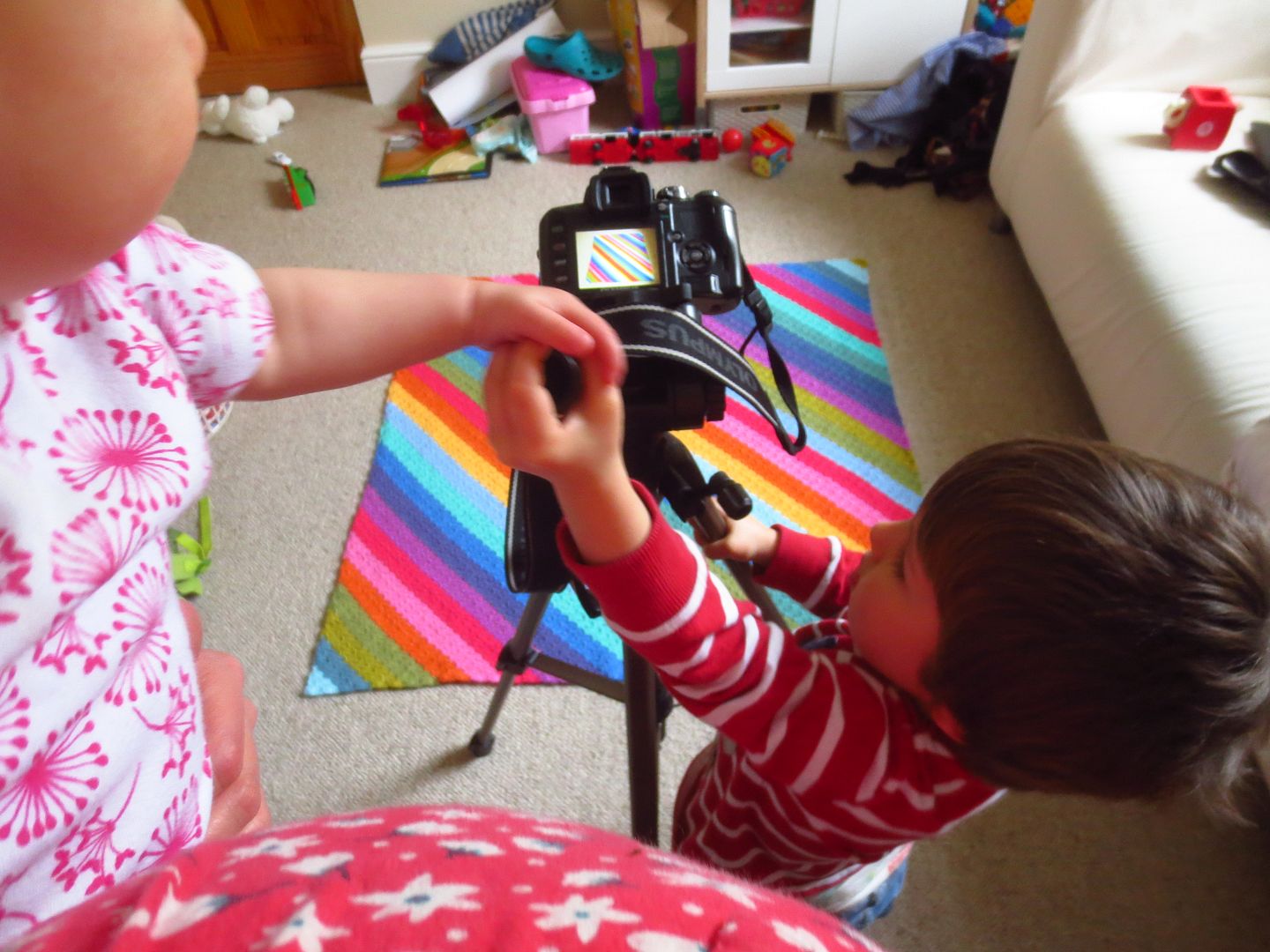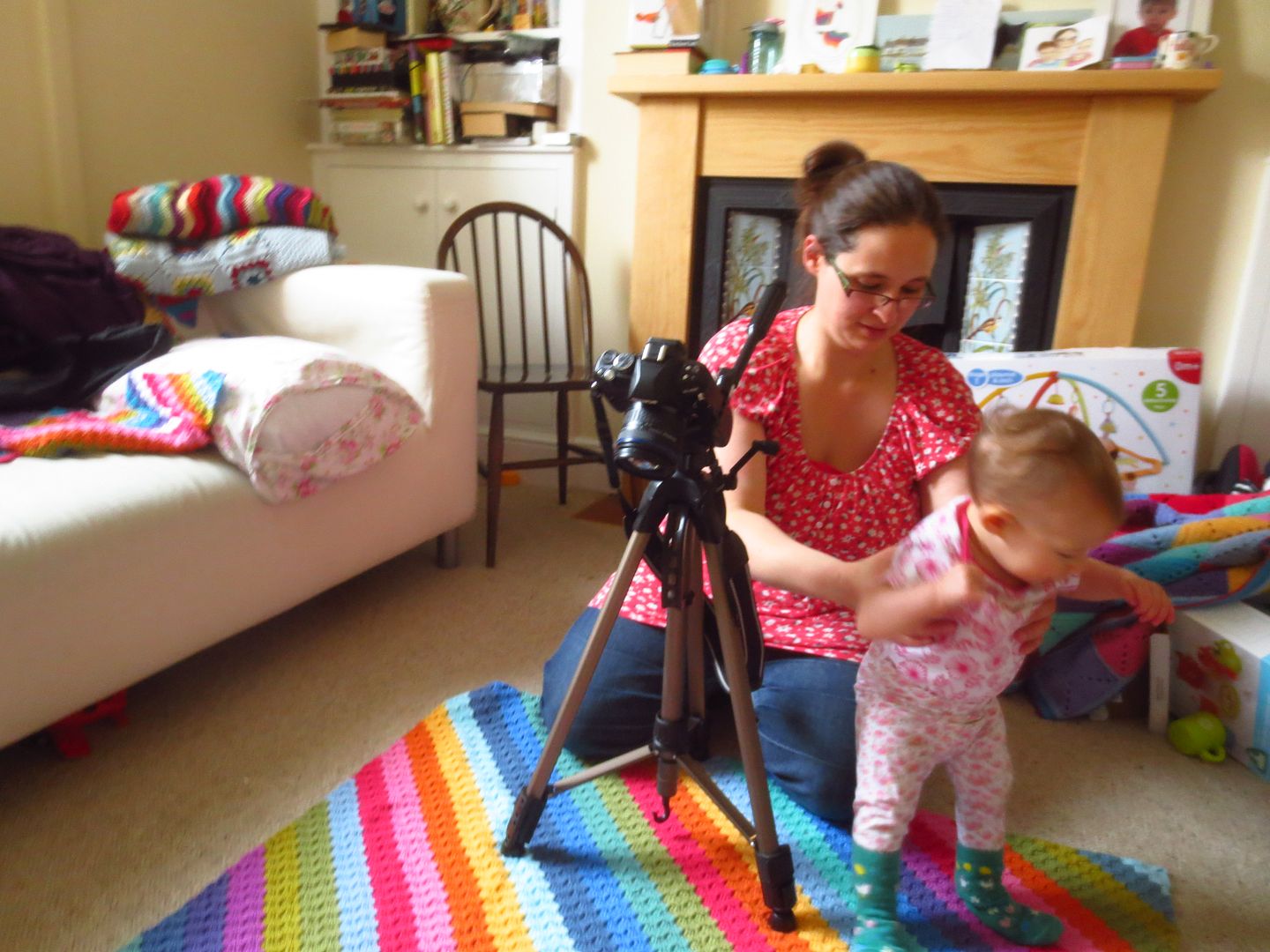 Just keeping it real!