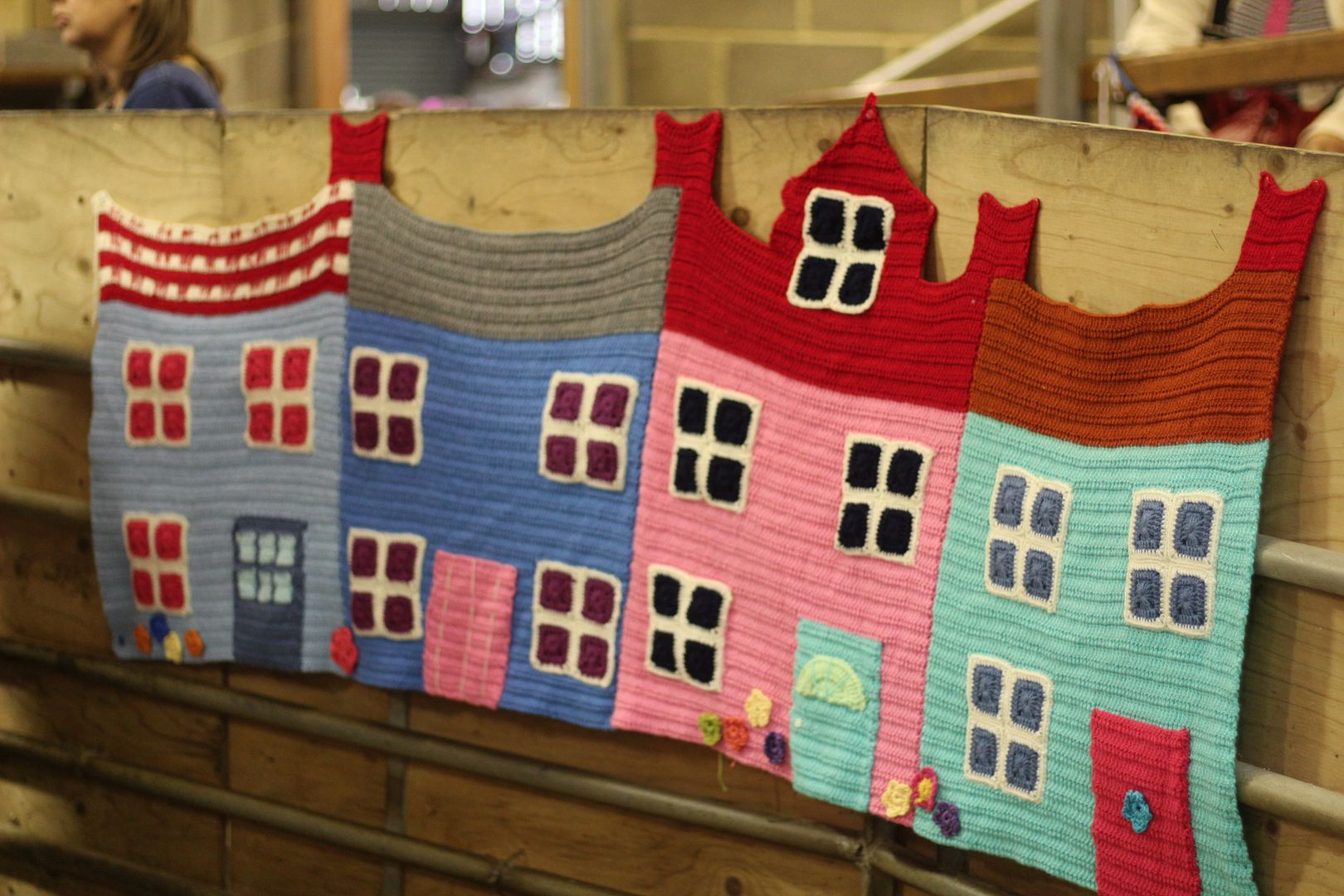 The days that immediately follow Yarndale always feel very strange, after a weekend full of excitement, busyness, inspiration, people, and yarn it feels odd to go back to the normality of looking after my children and just doing homey things. What I really want to do is crochet and create and look at photos and be inspired … and actually I felt like I wanted to have a very long nap as well! Yarndale is fantastic but a bit overwhelming too.
I always like to go and see the crochet houses I made for the very first Yarndale. I wish I had added my name somewhere to them though! Here's my blog post about making them.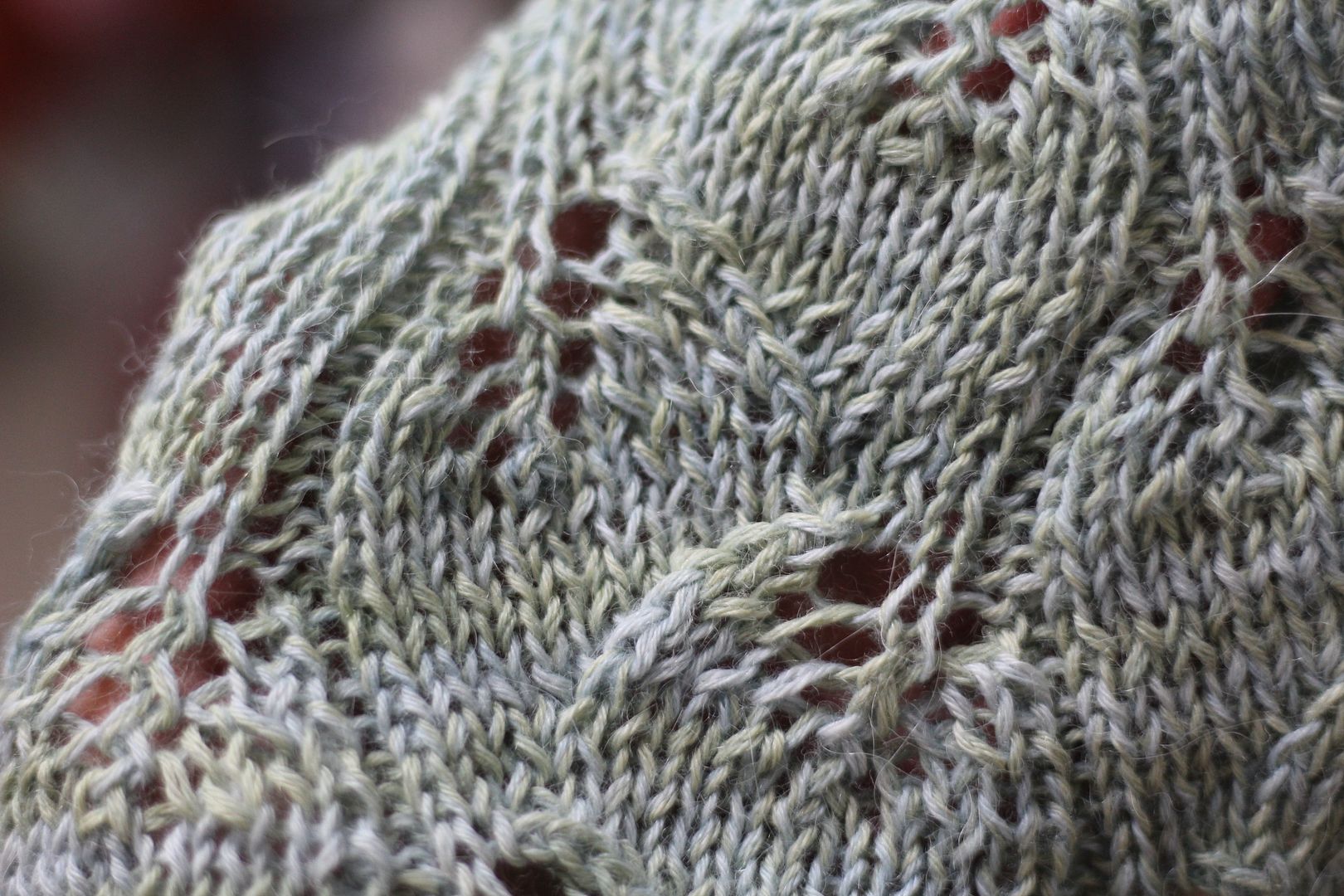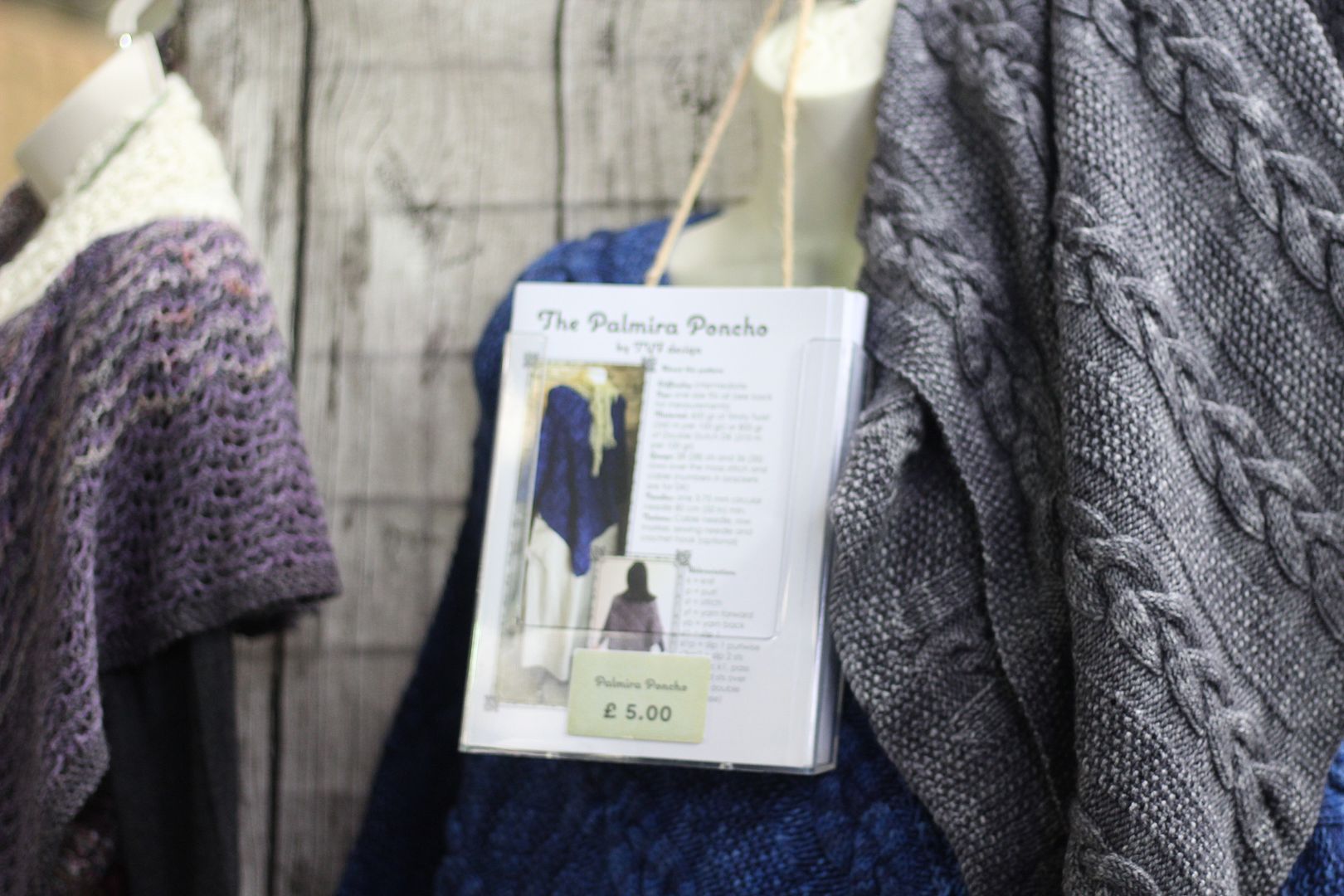 I've tried to give credit to all of the stalls that I have taken photos at, but please if I have got a name or a link wrong, just let me know in the comments as it's easy to make a mistake. I believe the above images were taken at Tall Yarns.
This super bundle of mini skeins were from The Knitting Goddess. I love the fiery colours.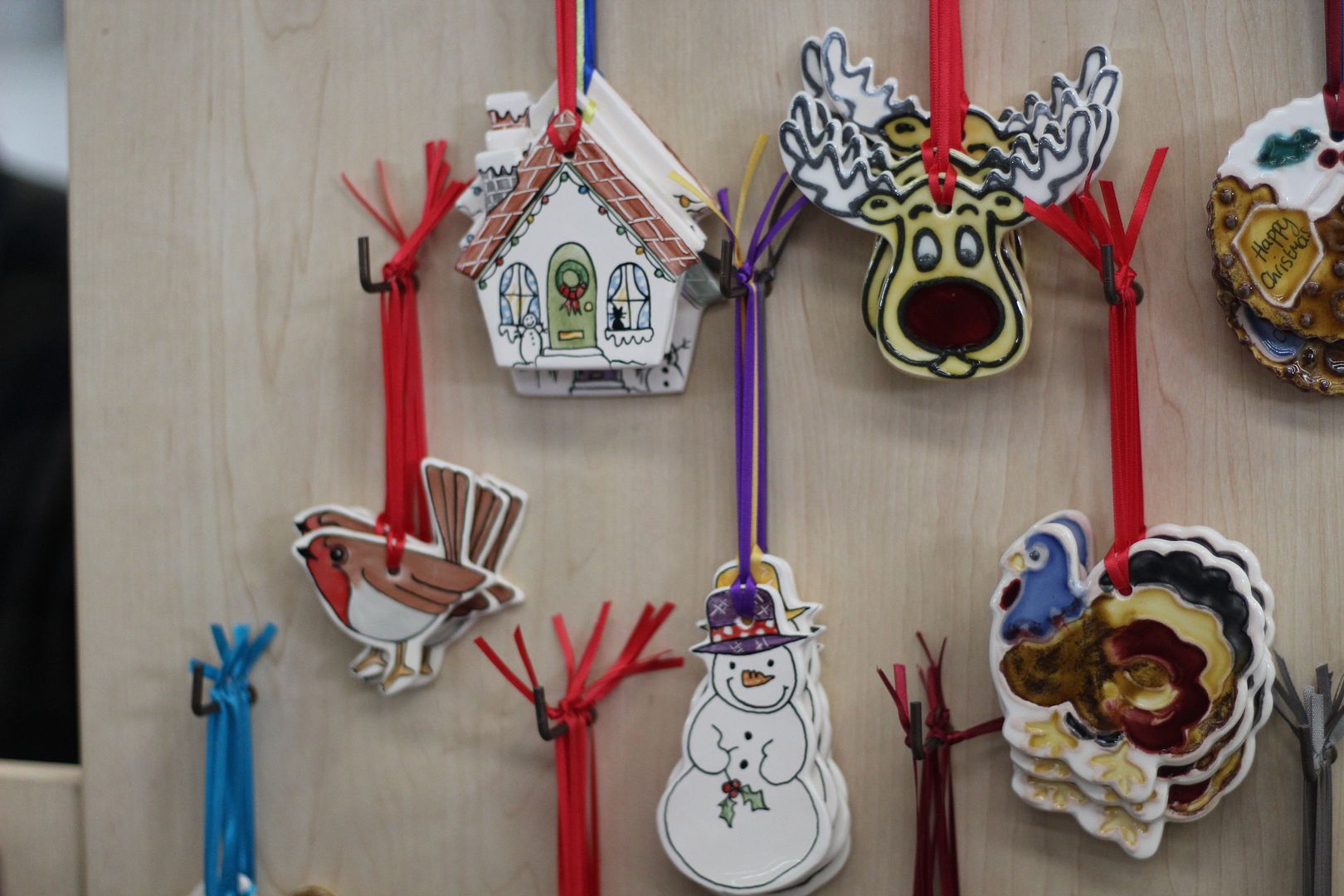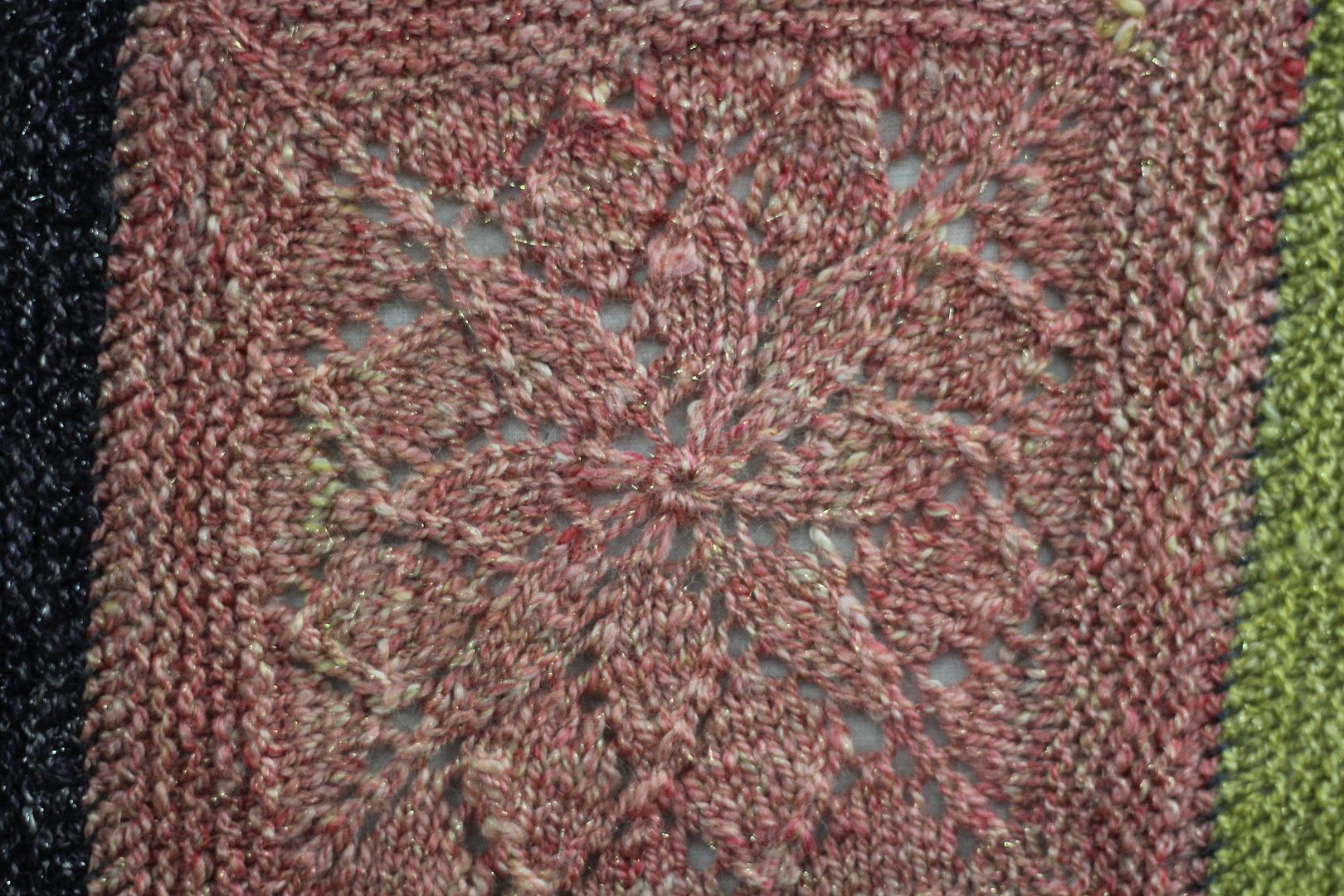 The blanket and shawl pictured above were displayed near the knit and natter lounge and I assume they were from Hilltop Cloud (please correct me if I'm wrong)
This stunning felt work (which I have really not done justice to in this photo) was also by Hilltop Cloud.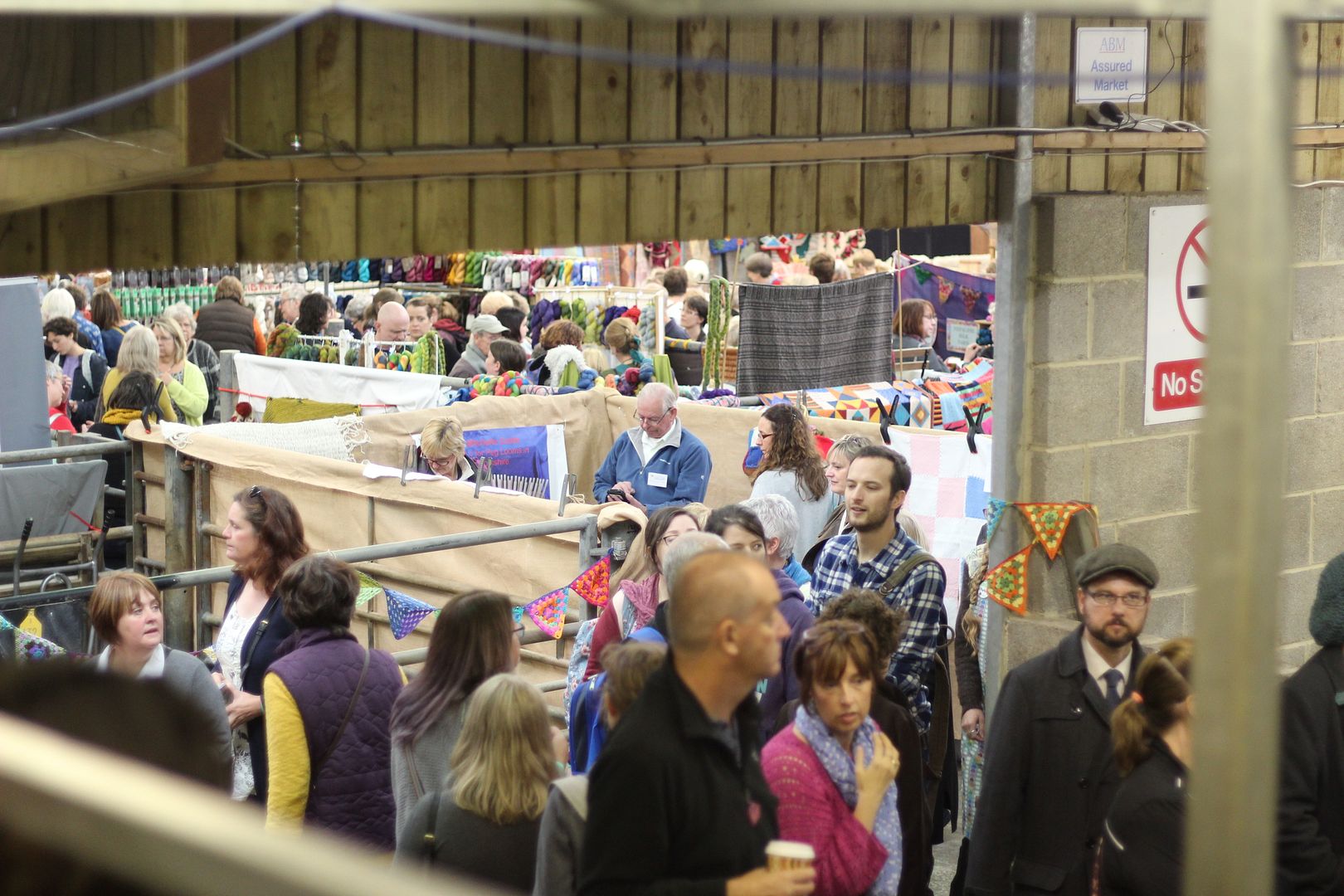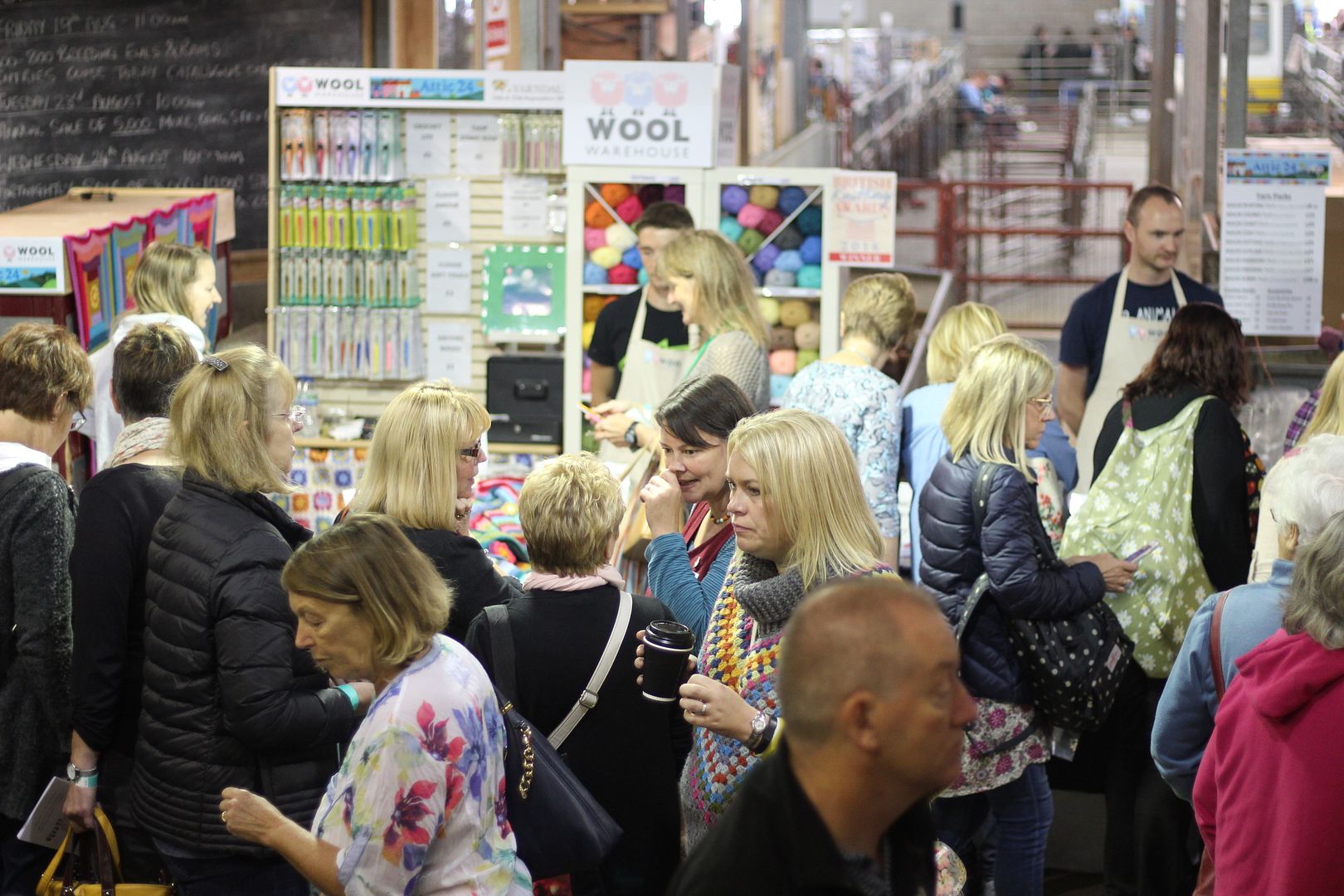 The knit and natter lounge, with Lucy and the lovely people from Wool Warehouse. They were so busy!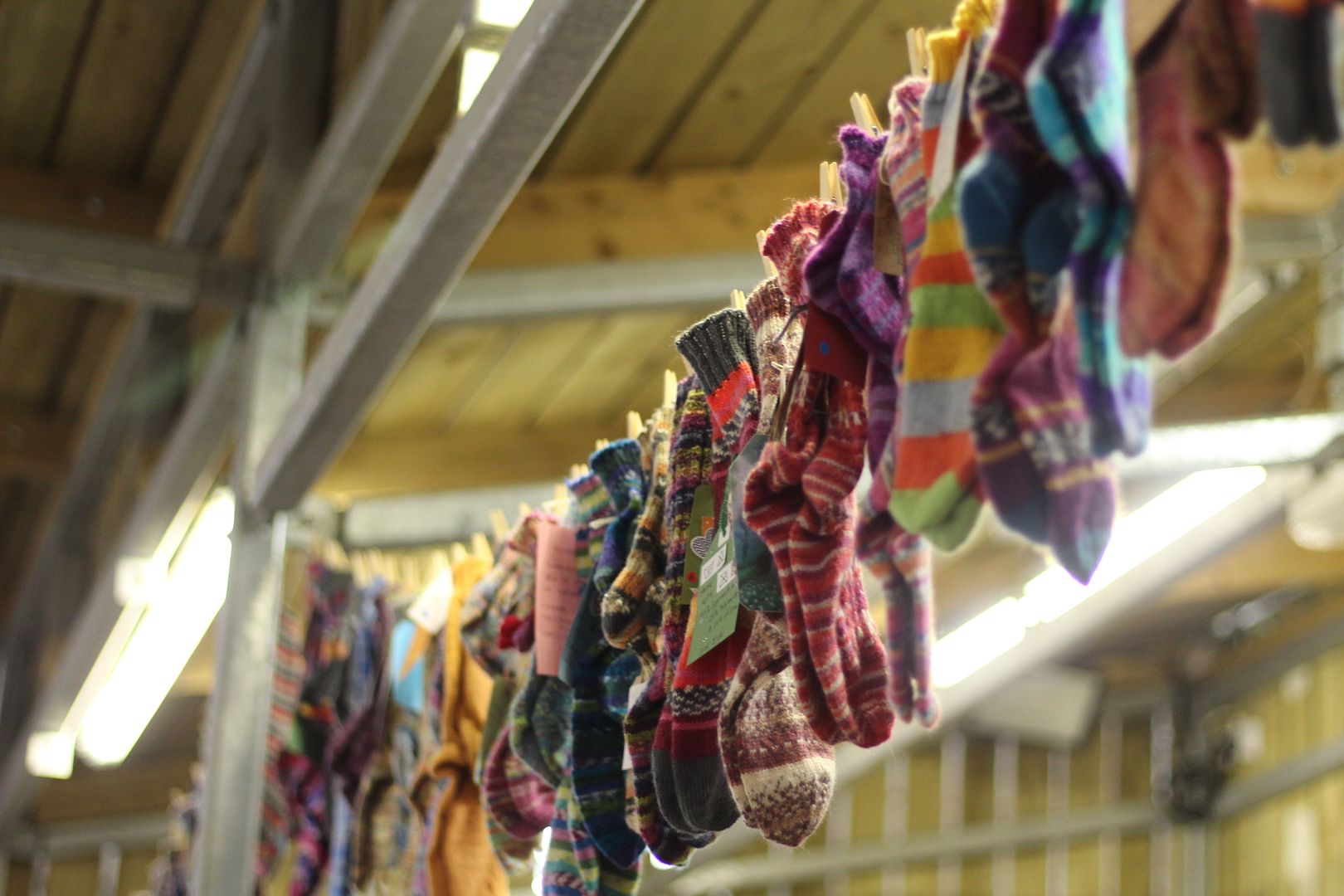 And the fantastic Sockalong sock line, with Christine aka Winwick Mum. She was very busy too!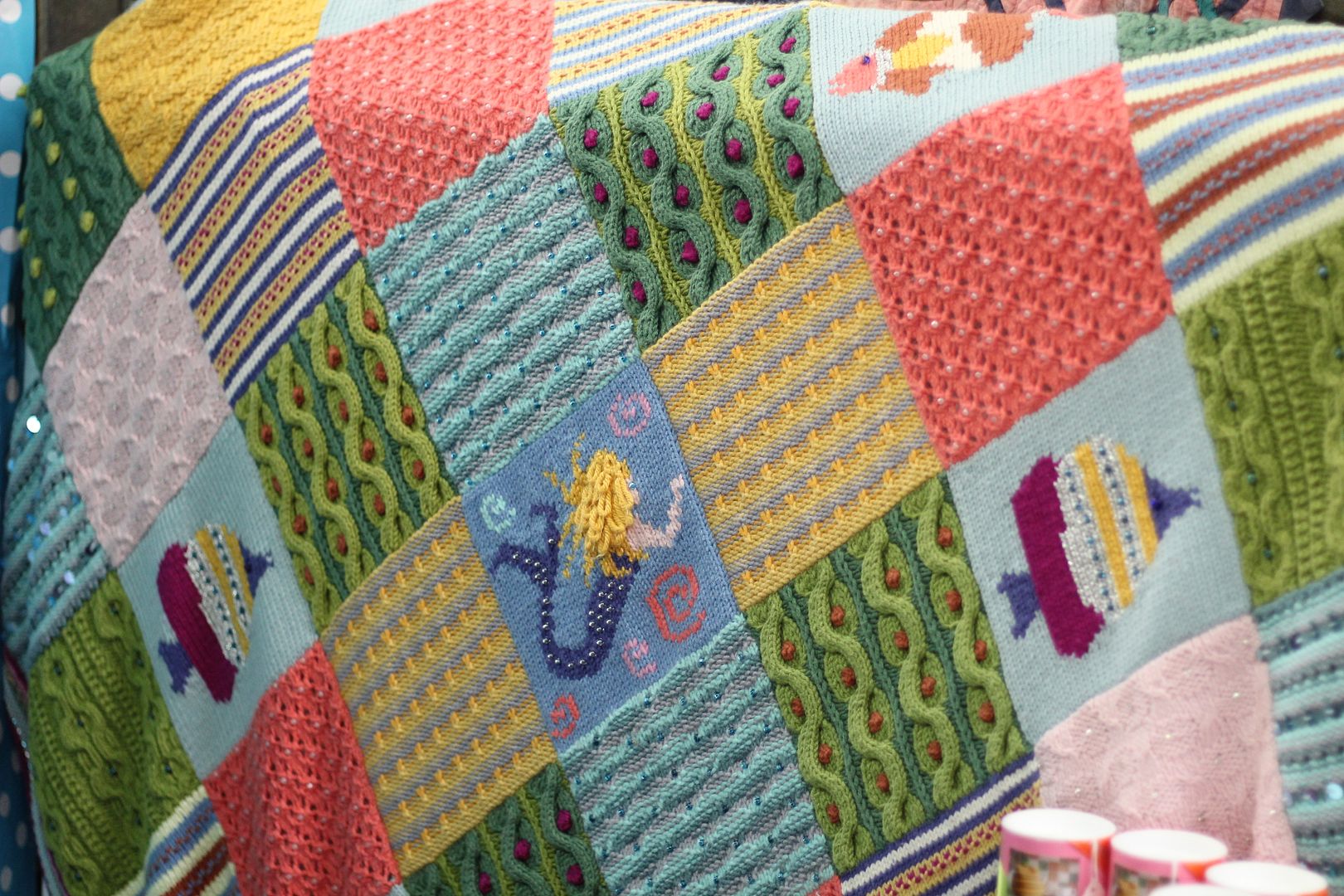 Oh. My. Word. I was bowled over by these blankets by Debbie Abrahams. Stunning!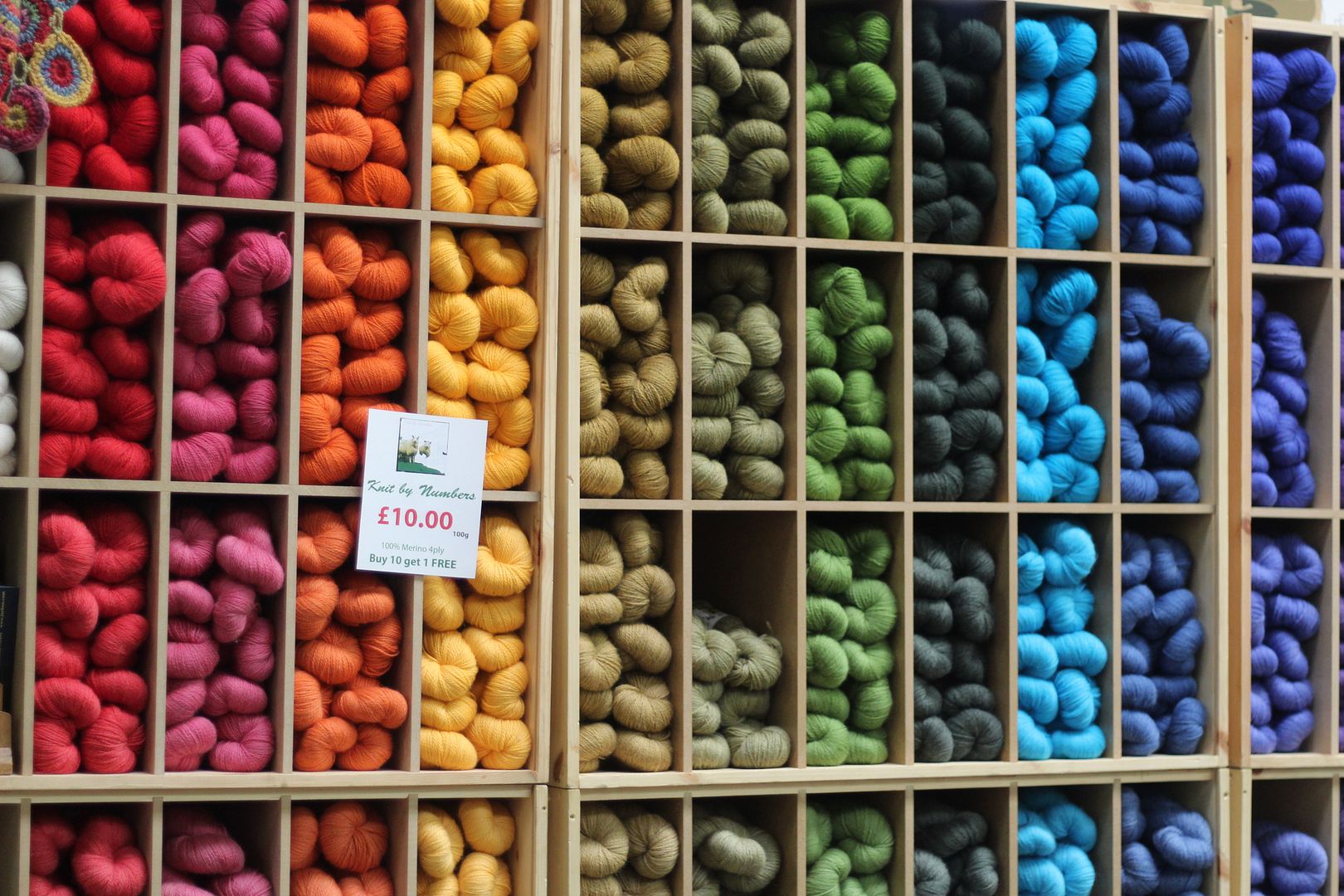 The ever beautiful "knit by numbers" wall by John Arbon. I decided that if I had all the money, I would like this in my house as a whole yarn wall.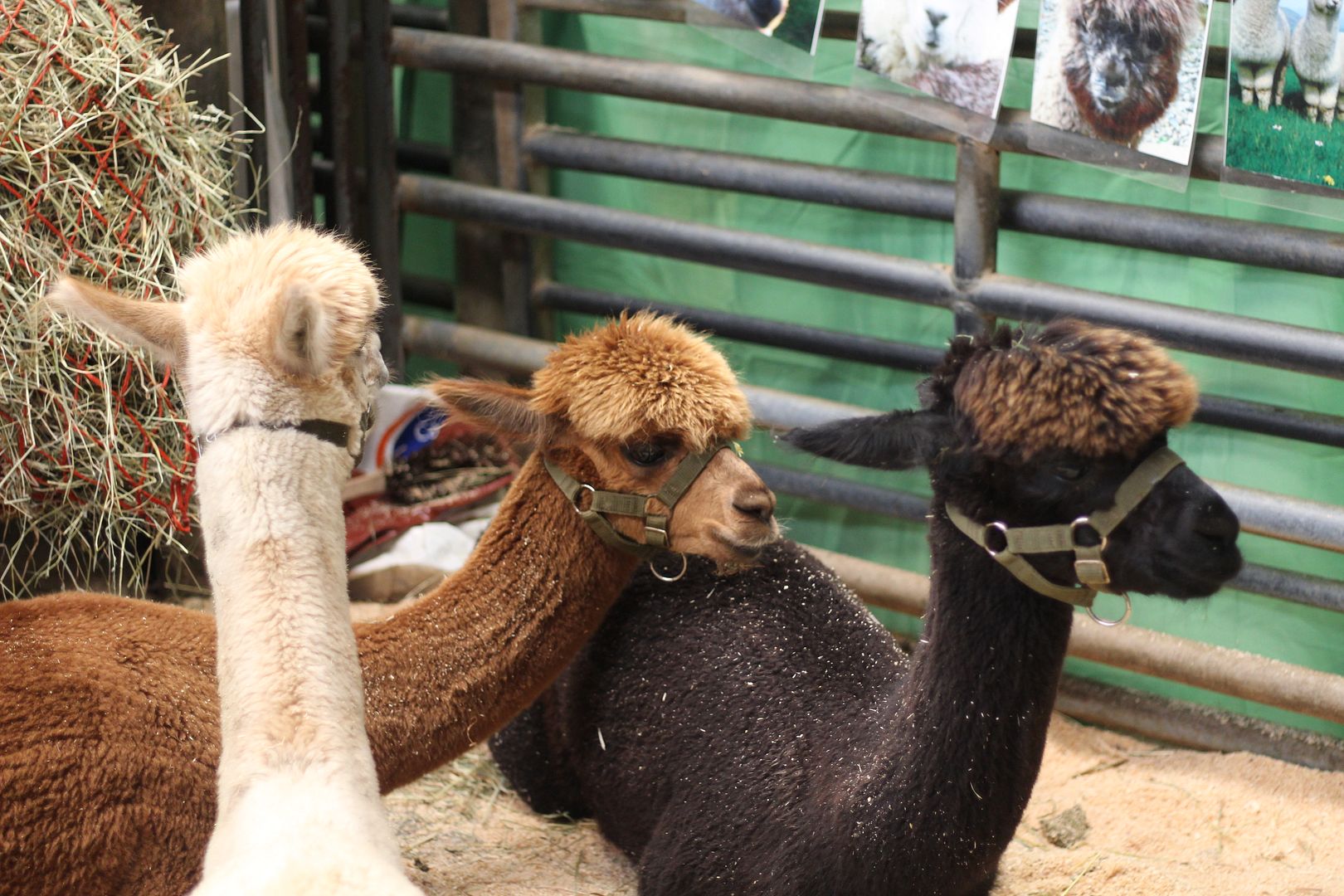 Some alpacas but I can't find a link for them. Maybe alpacas don't have the internet.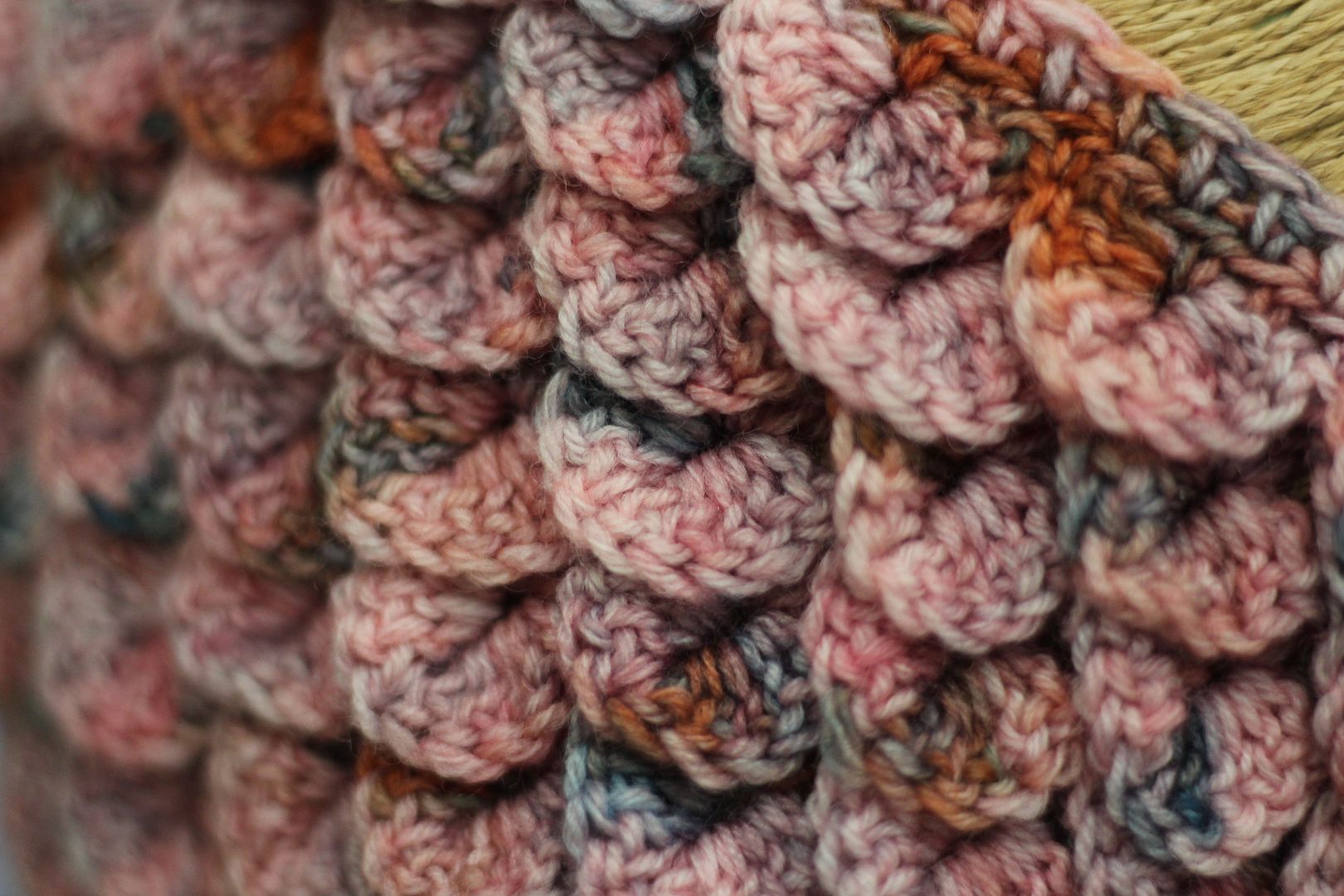 I was very taken by the texture of this mitt from Yarn Garden.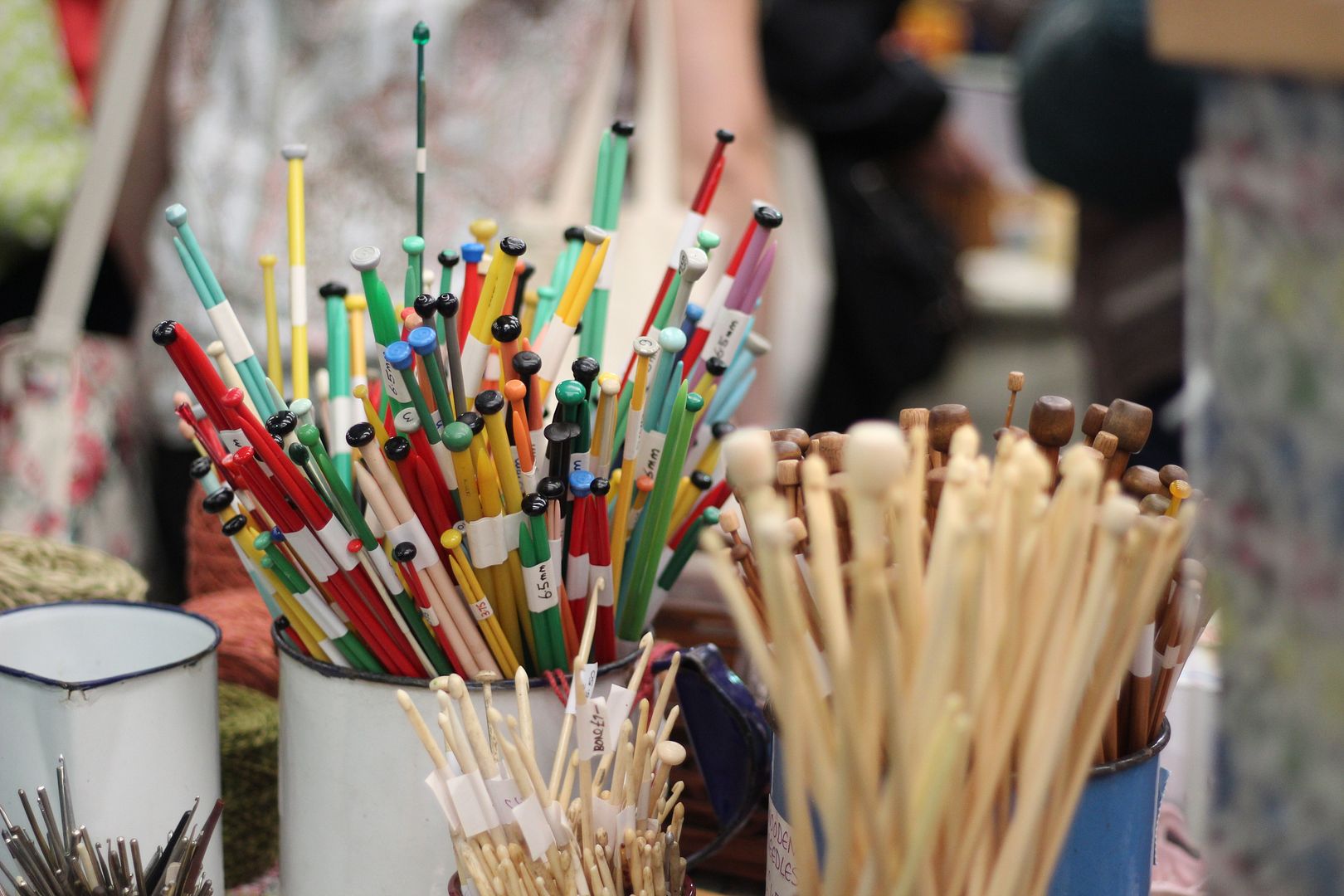 This stall was opposite Yarn Garden and I think it was Eliza Conway. The coloured knitting needles are pretty.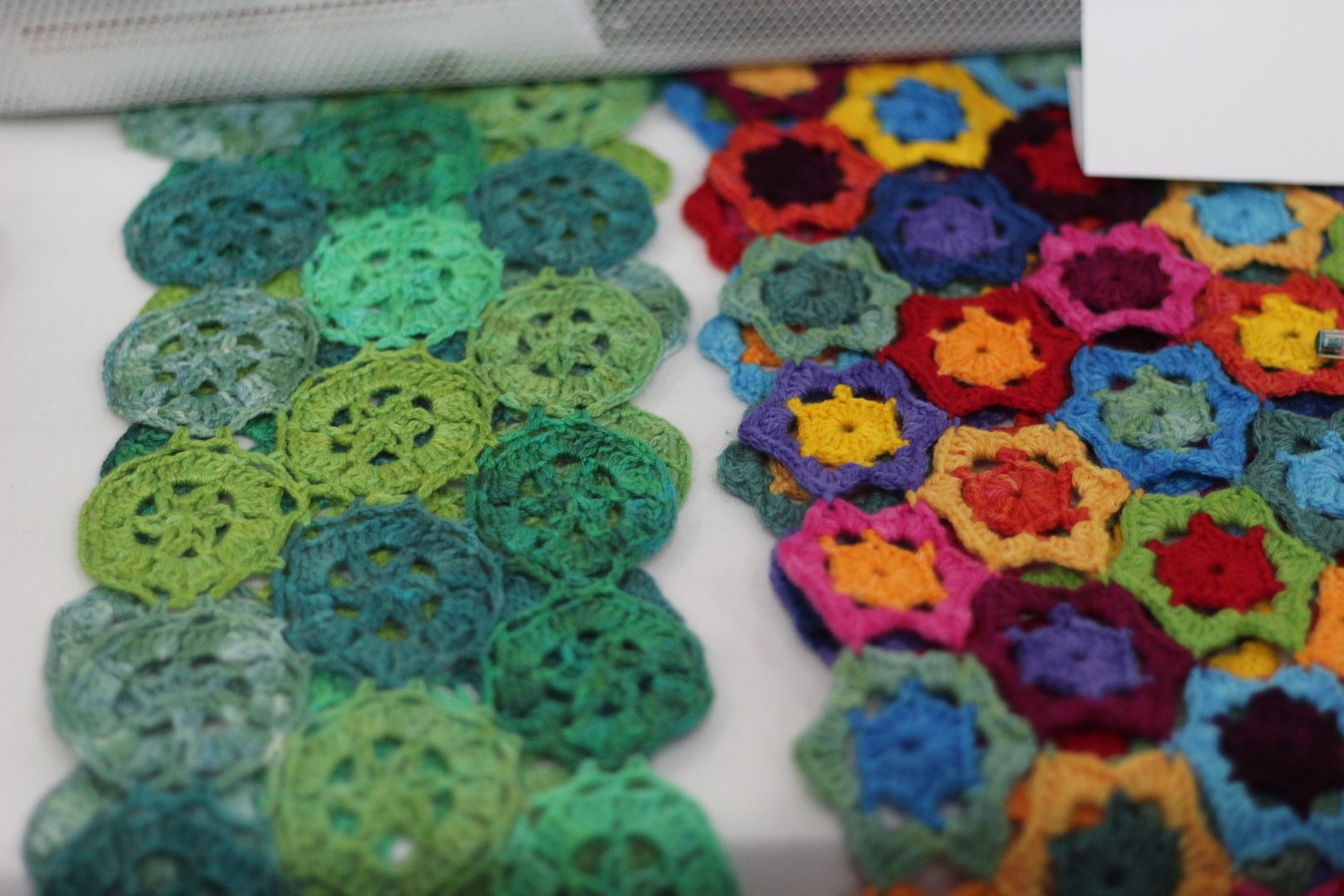 I'm sorry but I can't remember which stalls the above two photos came from (please tell me if you know). I adored the weaving and went back to it a few times. I just love rainbows and stripes and gradients!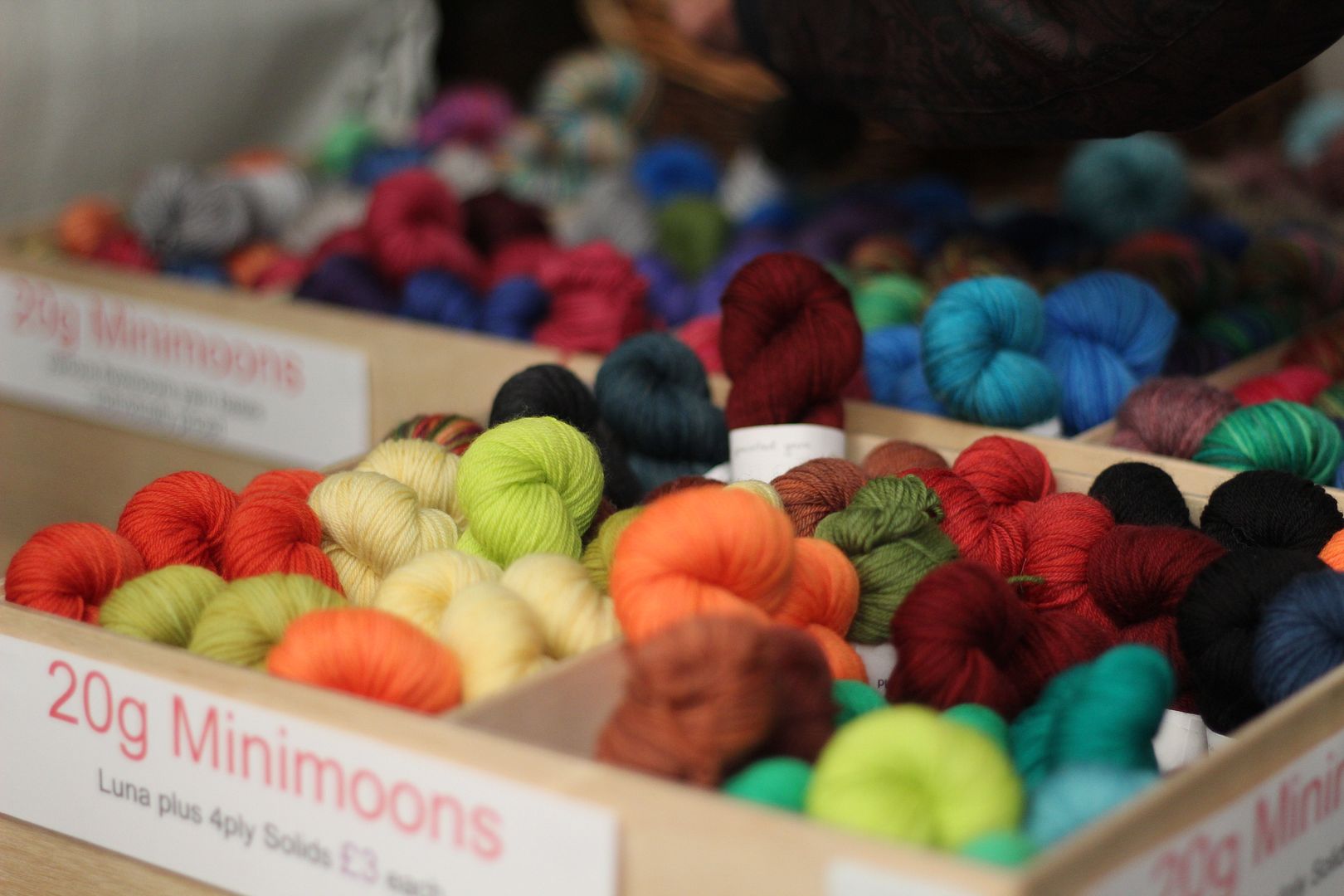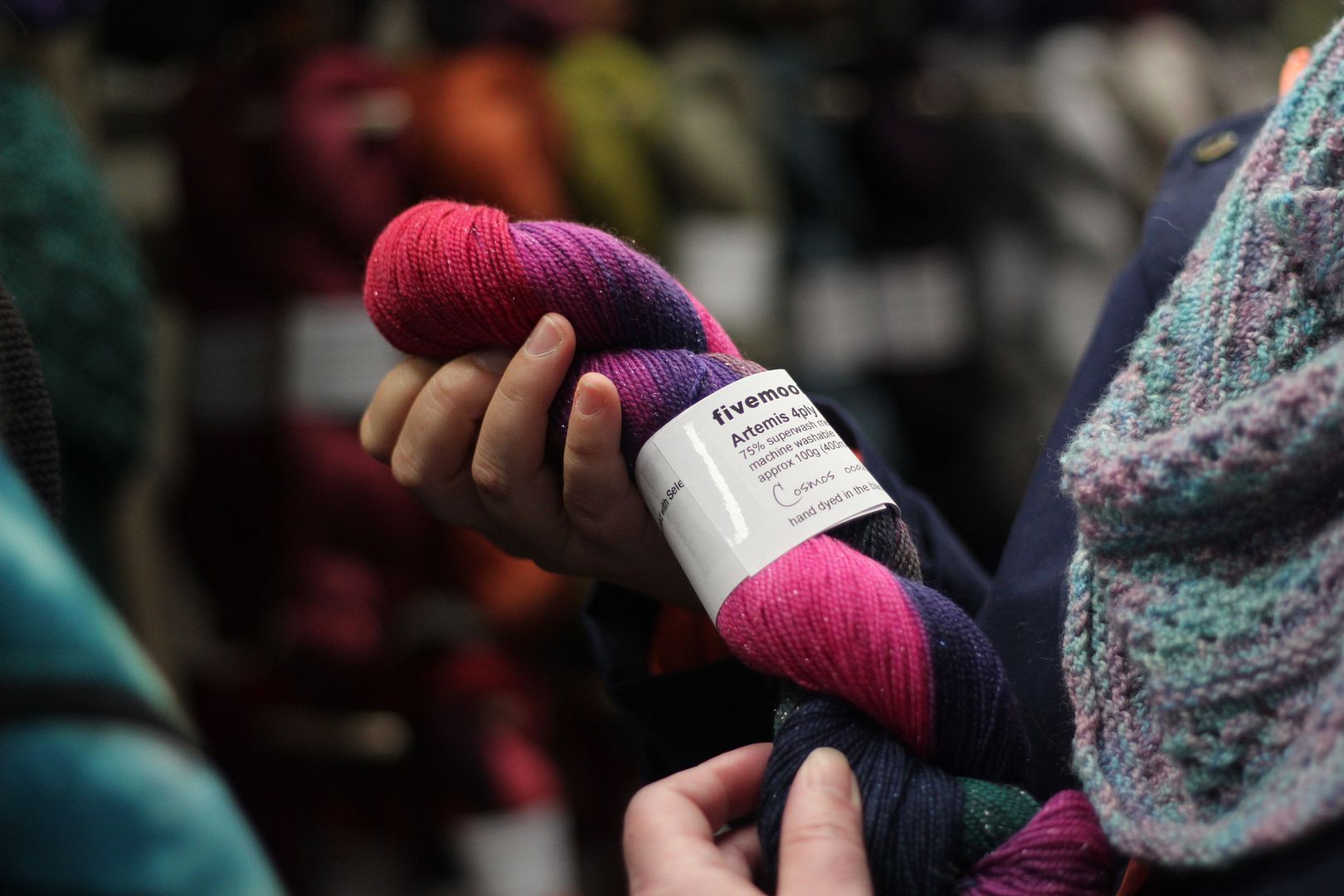 I know these ones (above) though! Fivemoons Yarns – simply gorgeous and I spent hundreds of pounds in my head there. Not actual pounds as I find these are somewhat lacking in my life but OH the yarn. Swoon swoon swoon. I bought a mini skein. I've bought one at each Yarndale and eventually in a million years I'll have enough to knit a mitre square blanket.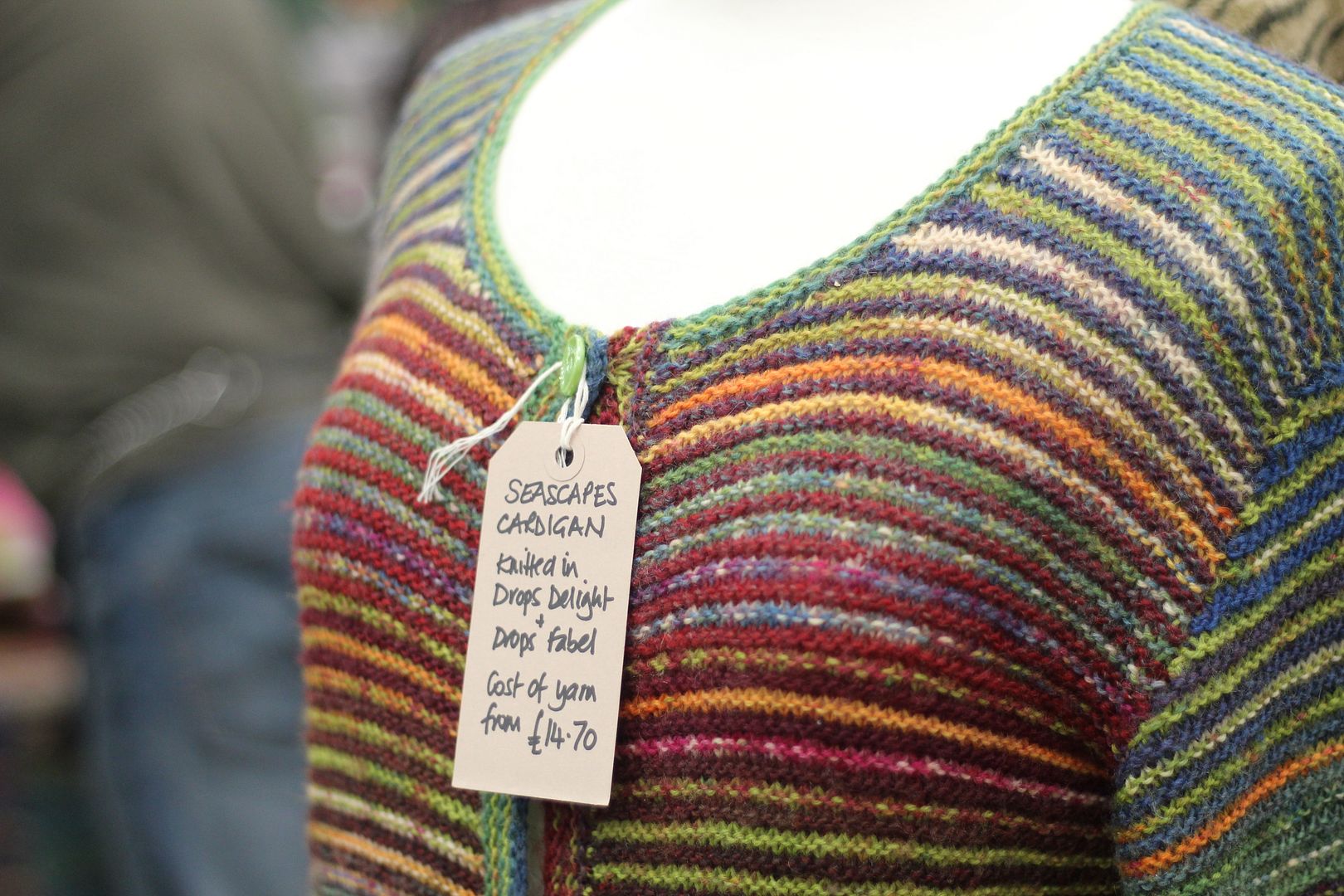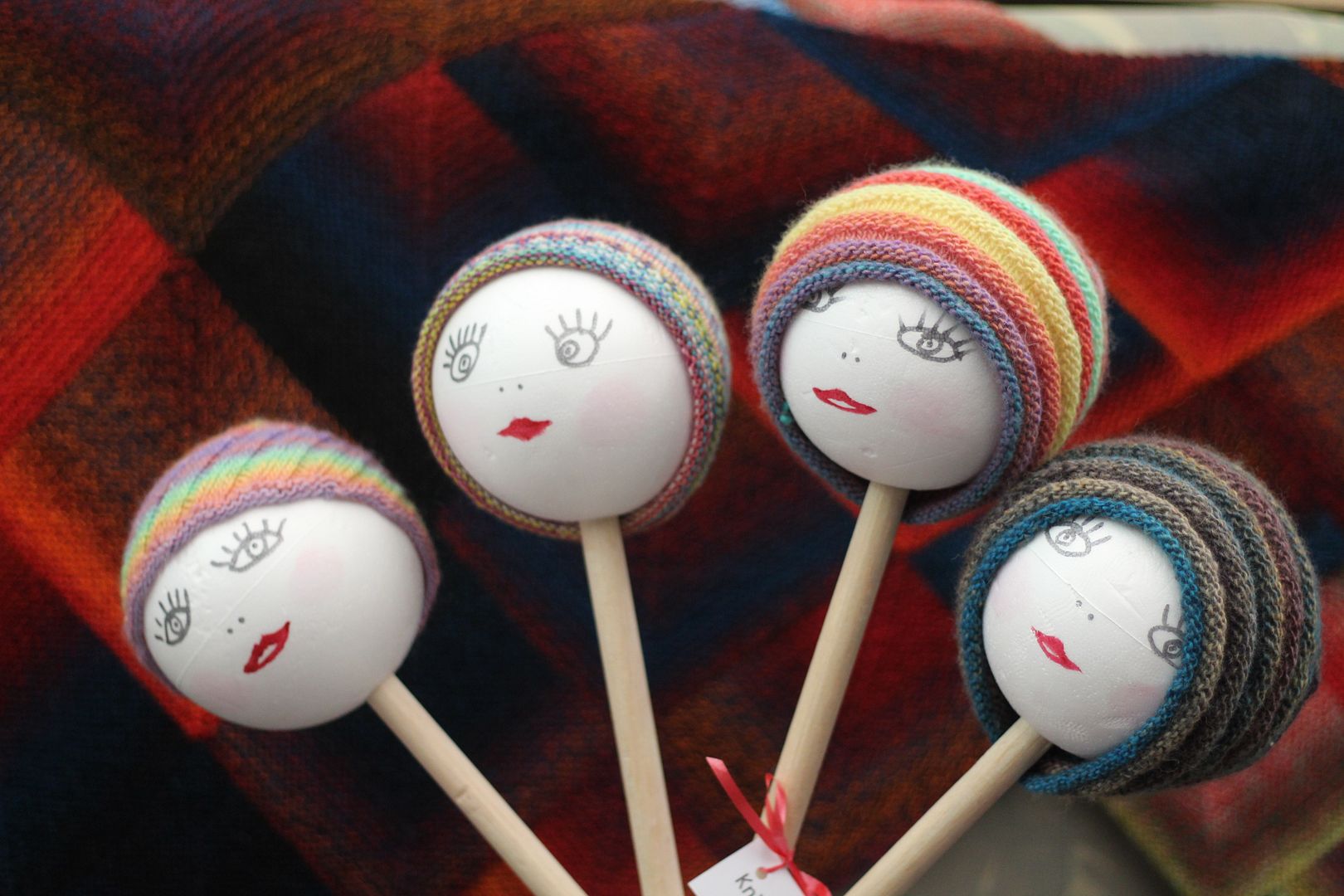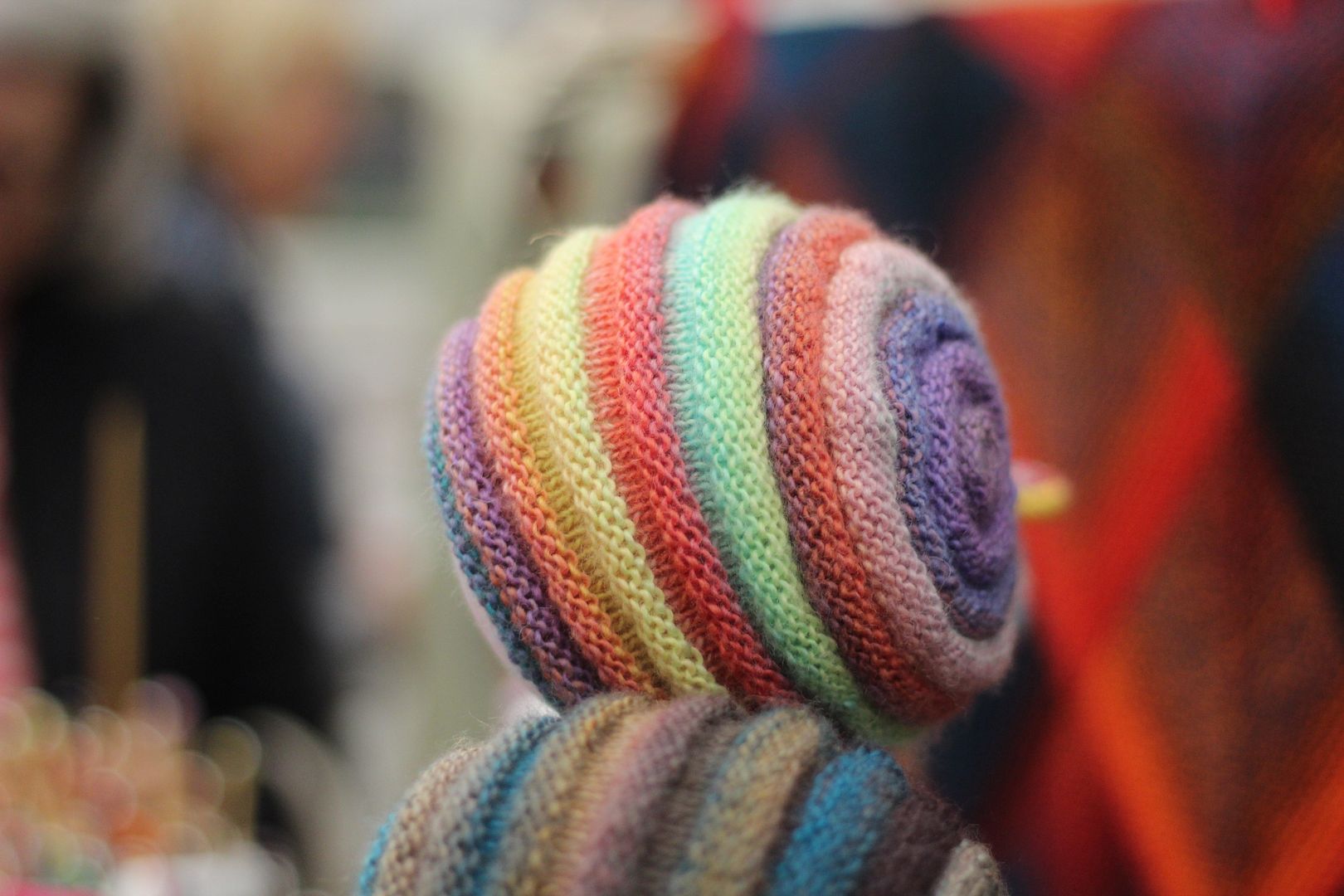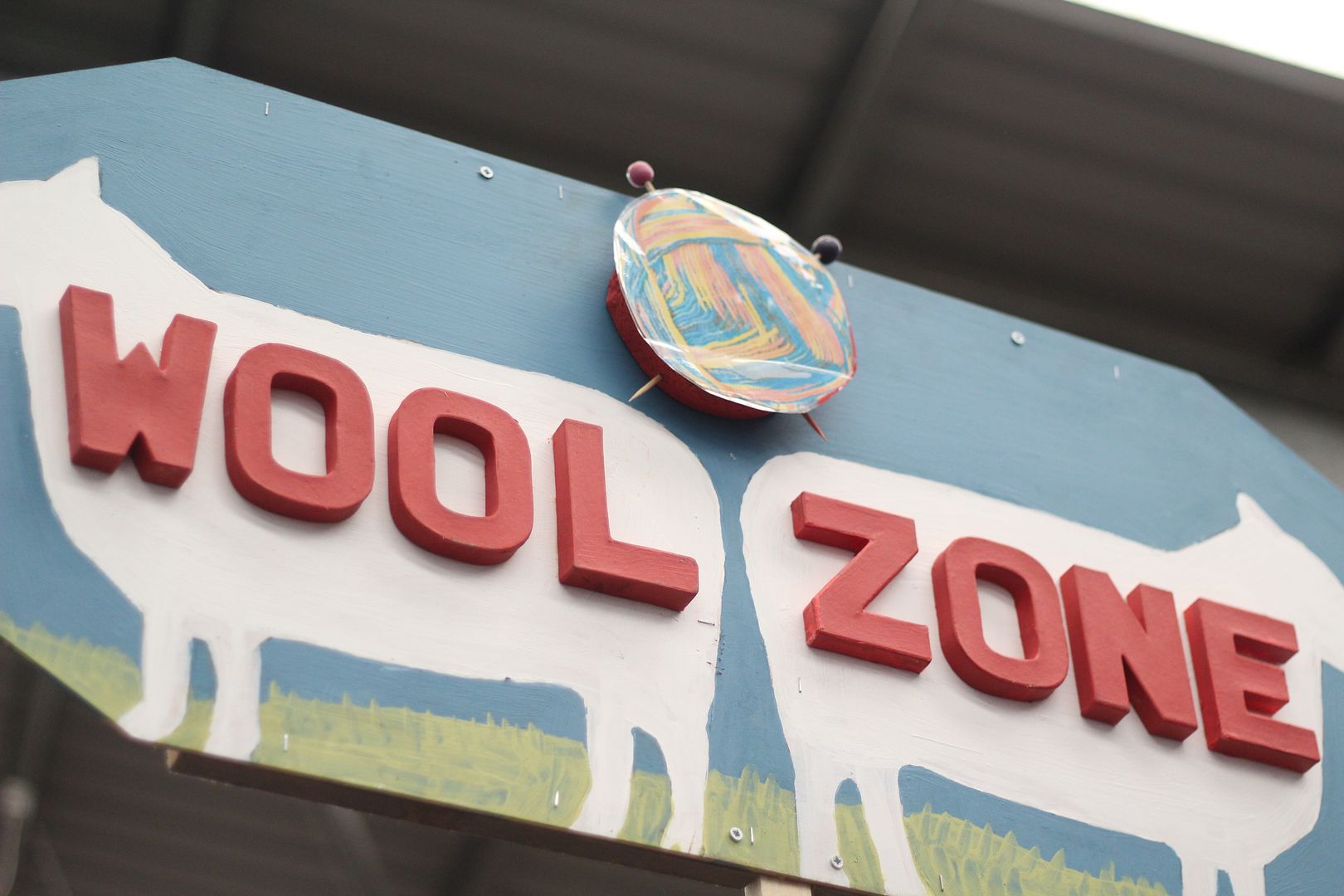 I loved these hats at The Wool Zone, and I thought it was a clever way to display them too.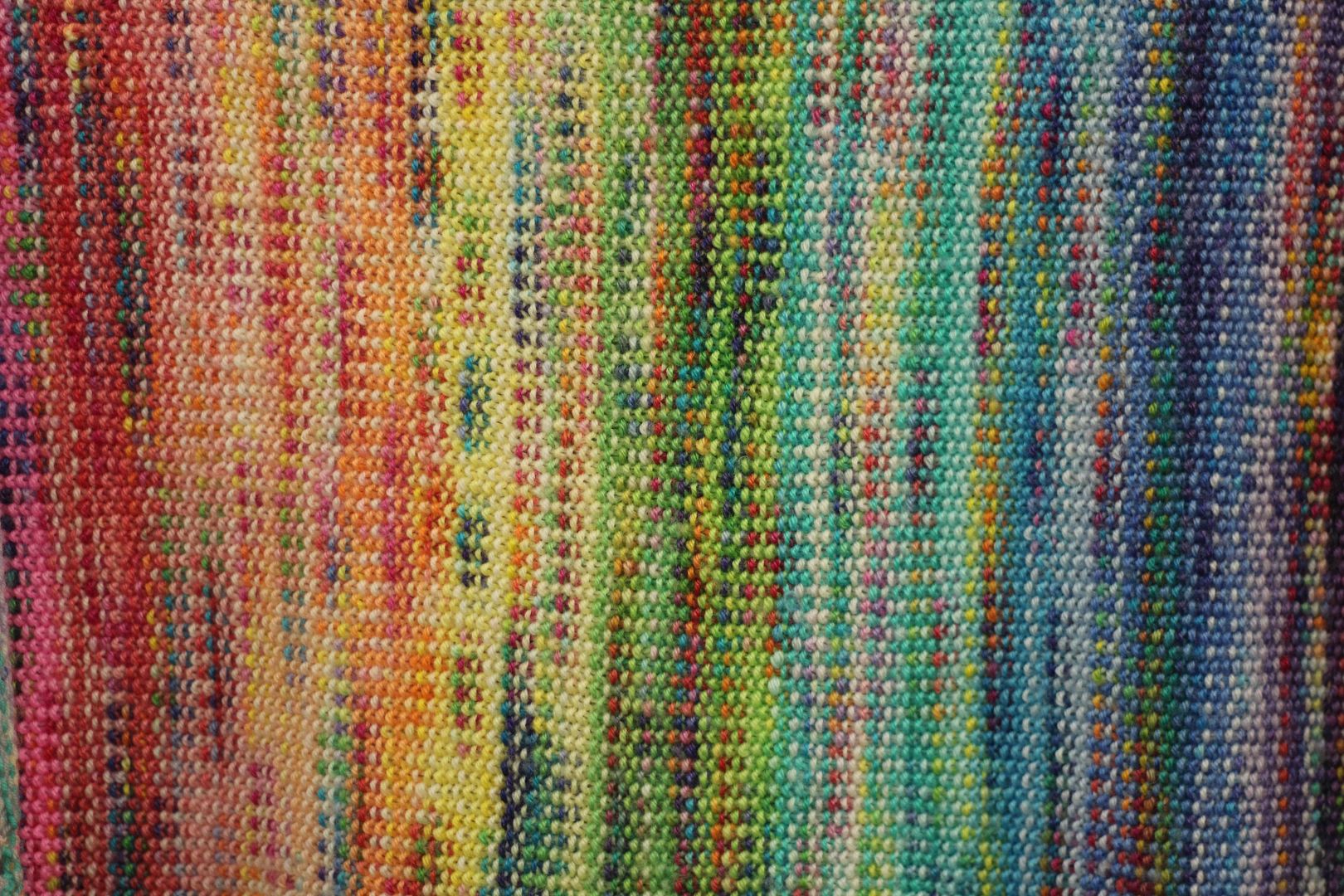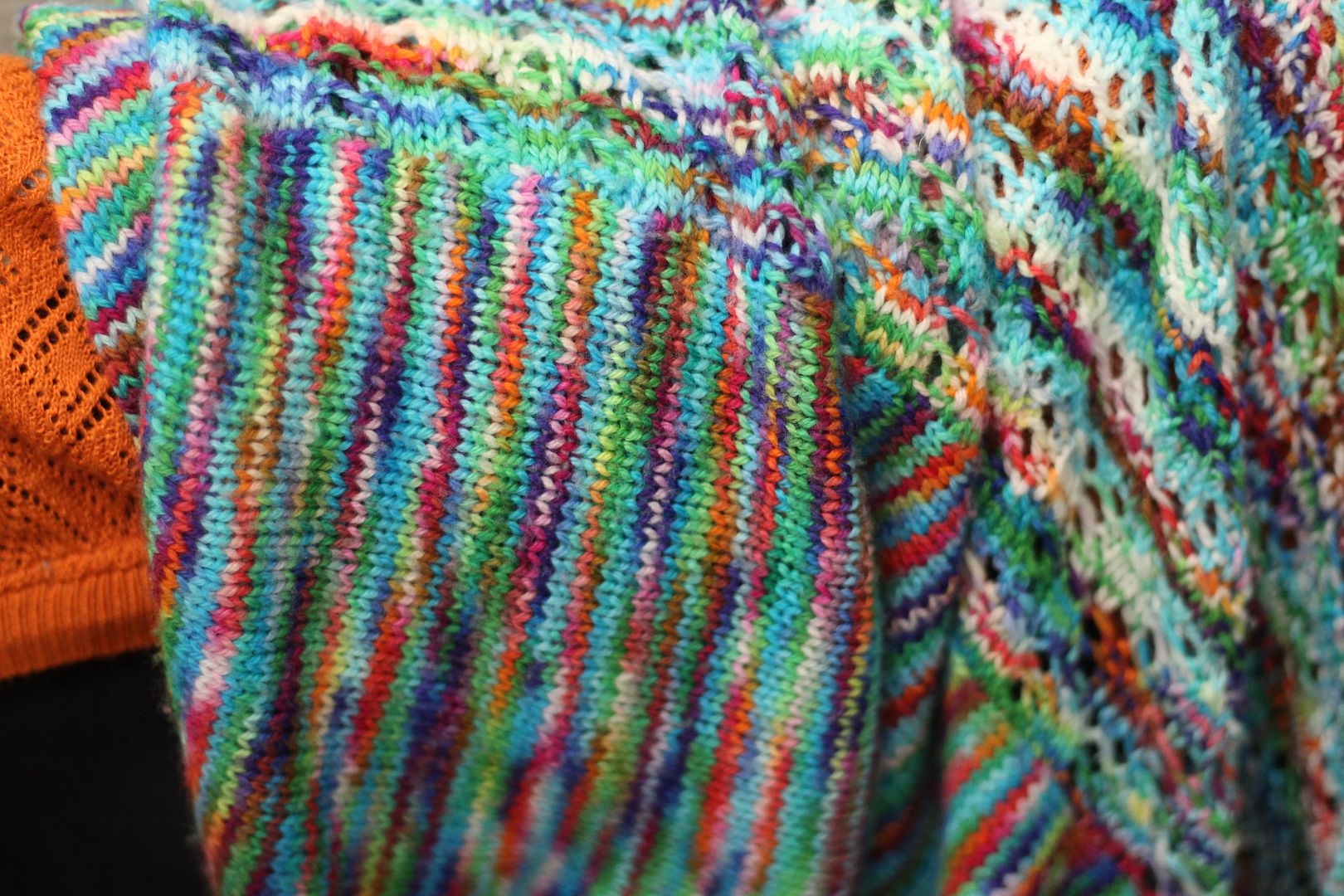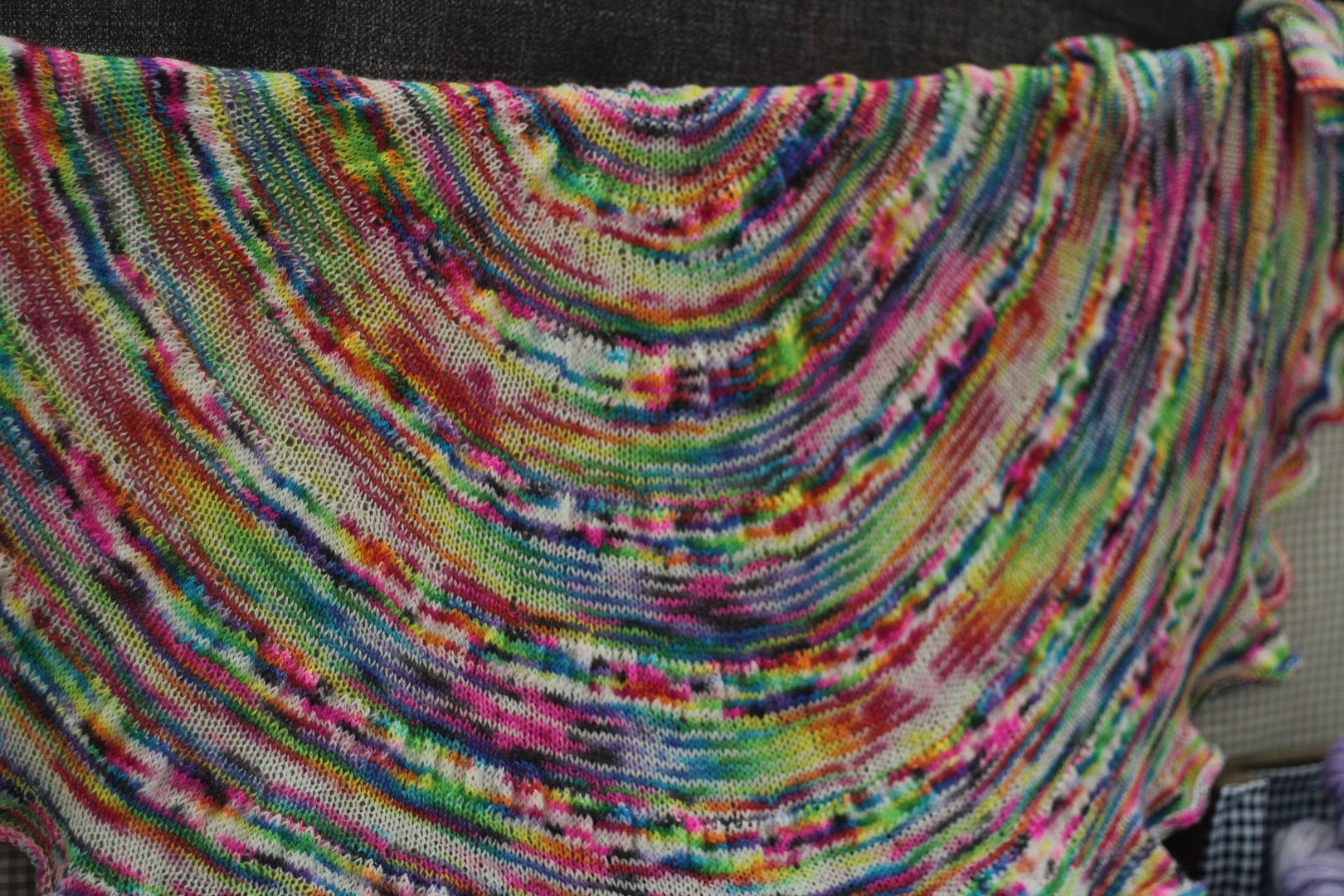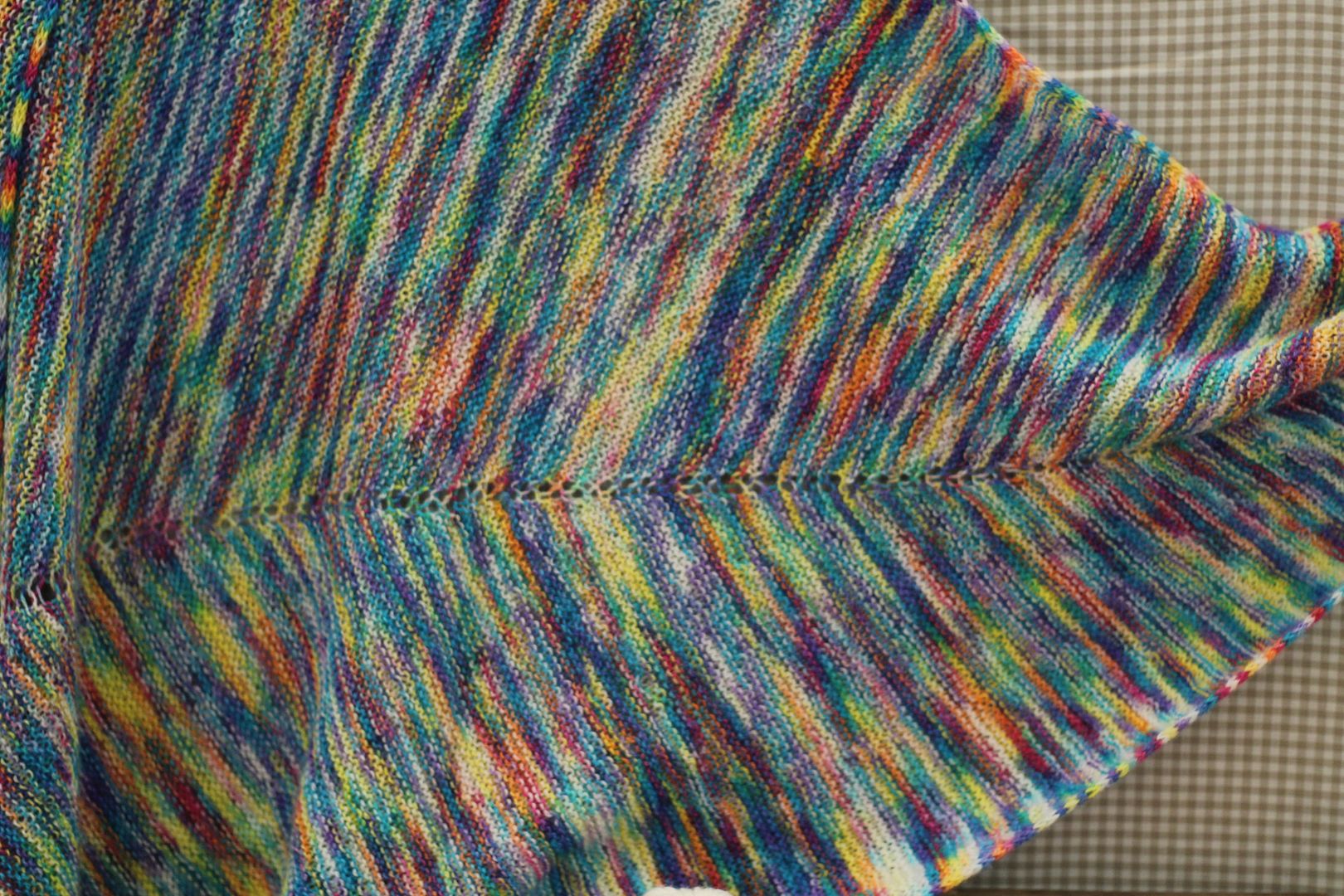 Oh, Cuddlebums yarn. Oh so gorgeous, such wonderful colours and smooshy yarn, I wanted it all. All of it! It should be mine! Rainbows! Sky Blues! Divine. Waaah. I want it all!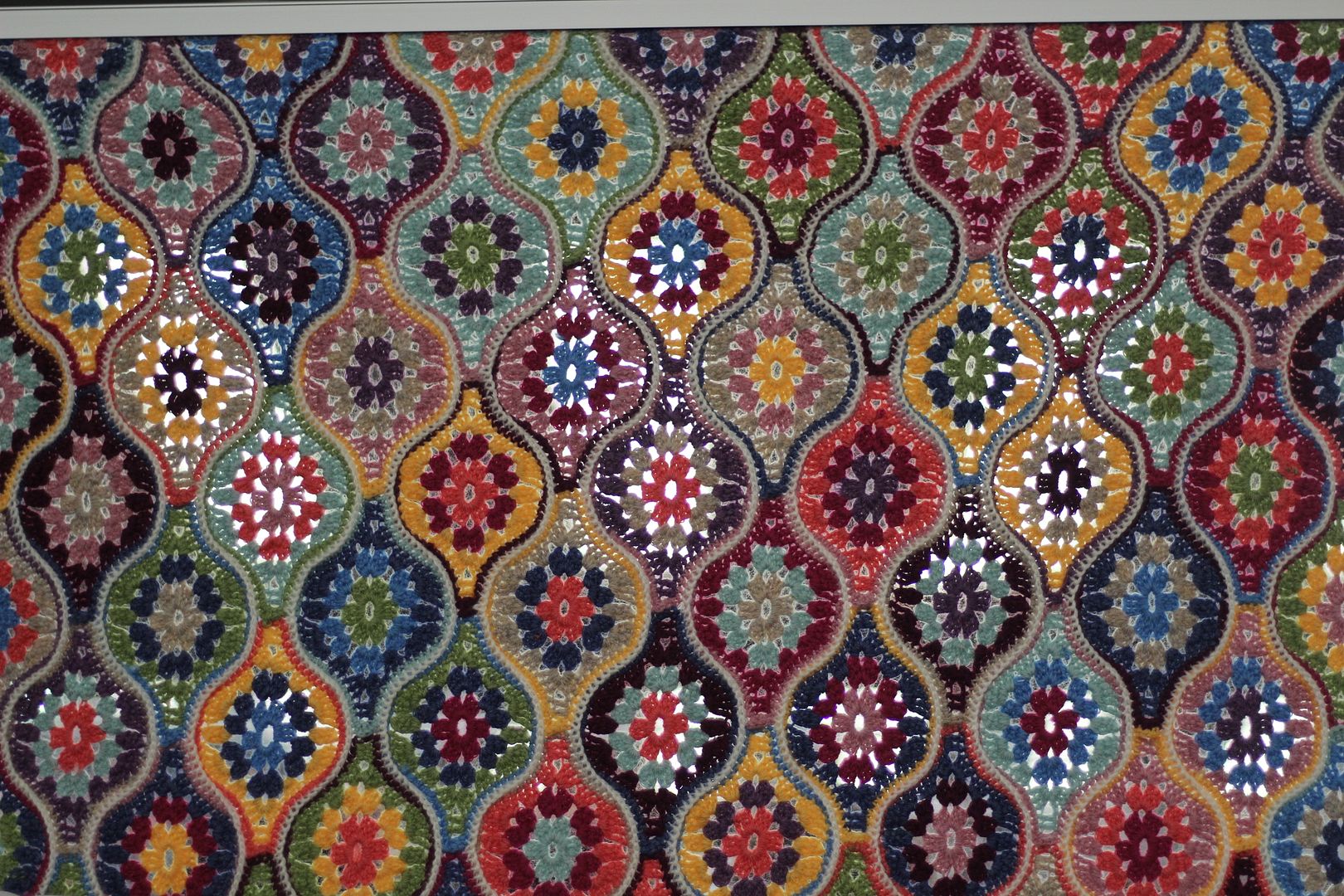 The Mystic Lanterns blanket by Janie Crow was amazing and was attracting a lot of attention. Her work is beautiful and I wish I was as talented as she is!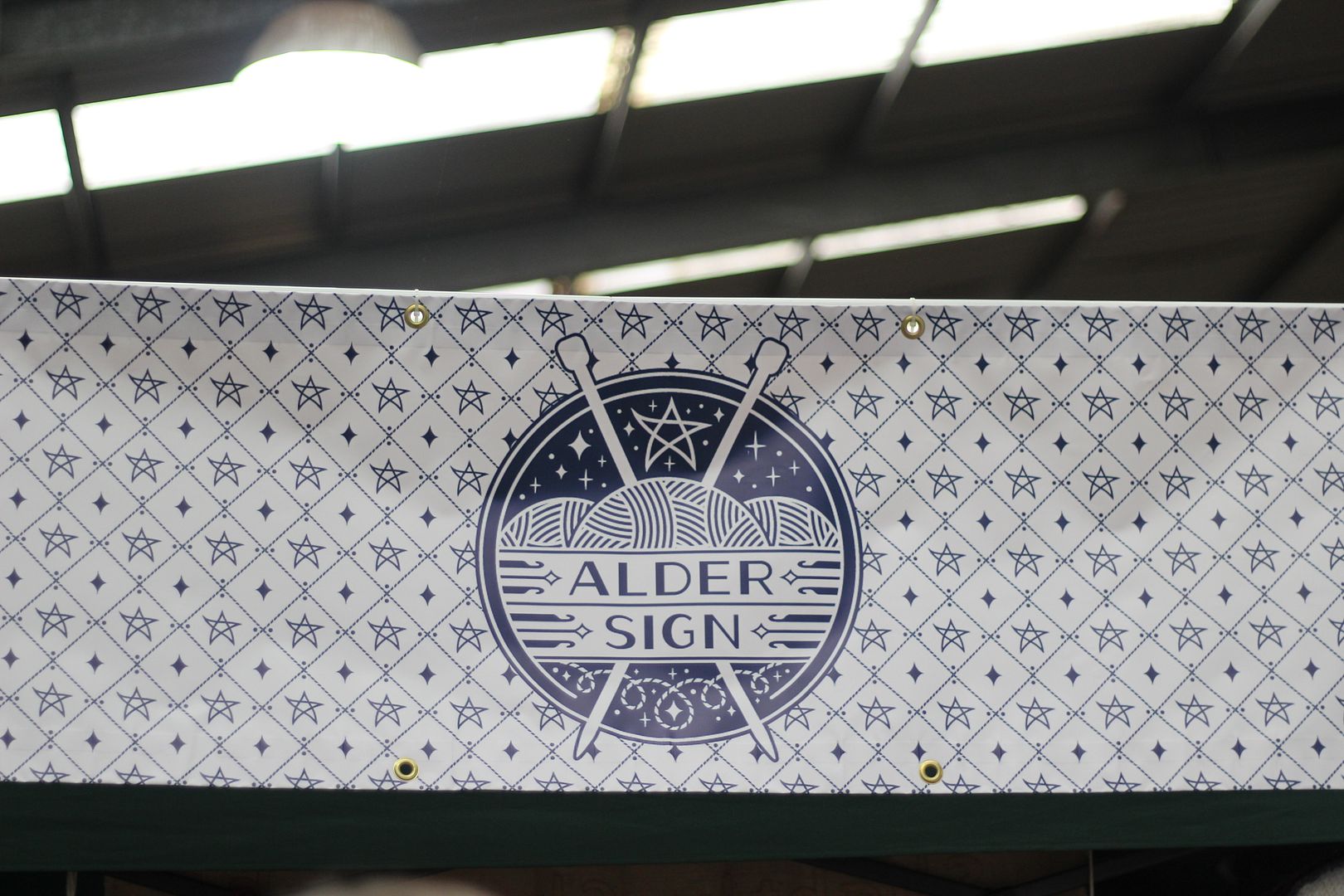 I like this logo. Aldersign.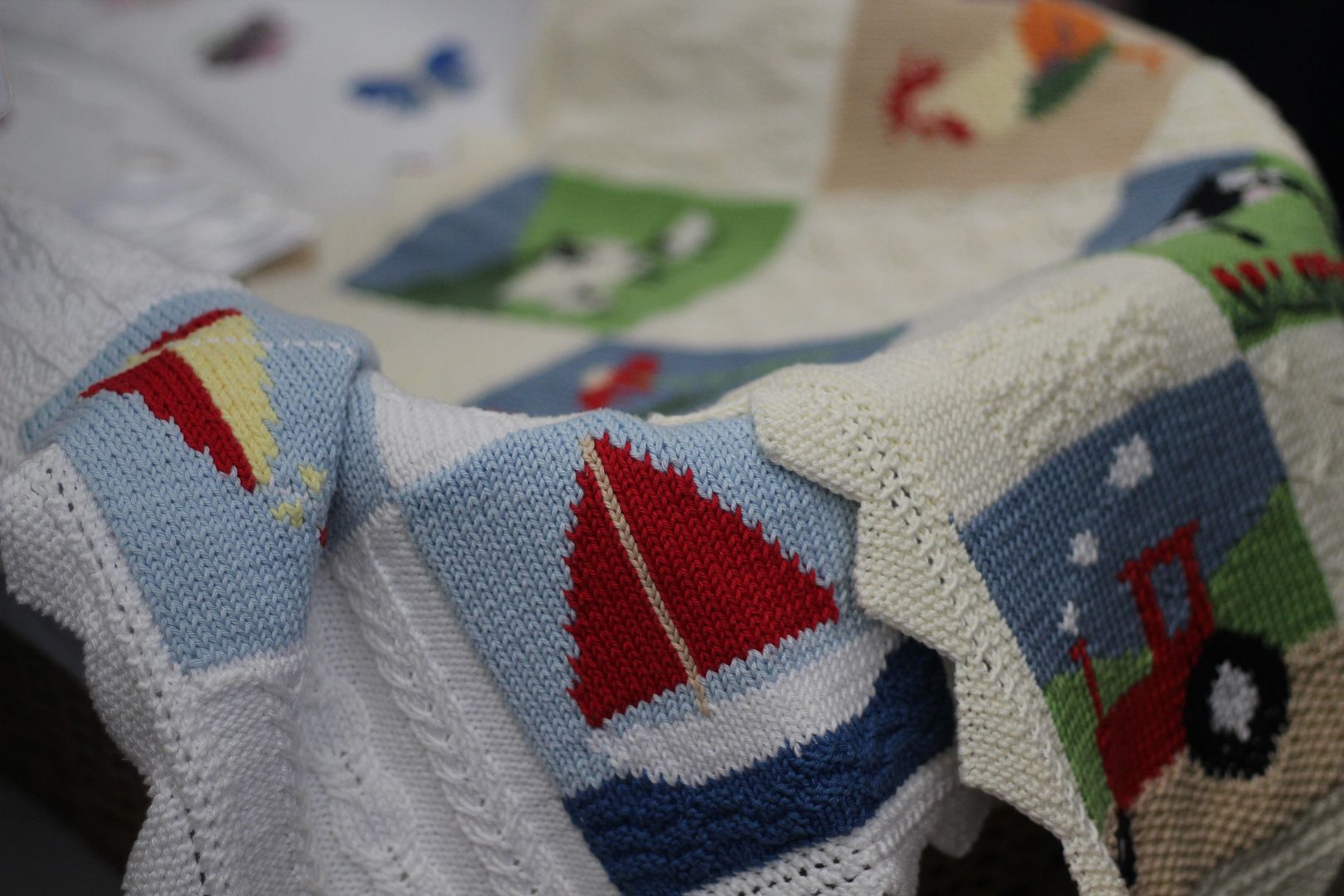 Gwennol Designs – these are very sweet.
Shawl pins from An Caitin Beag.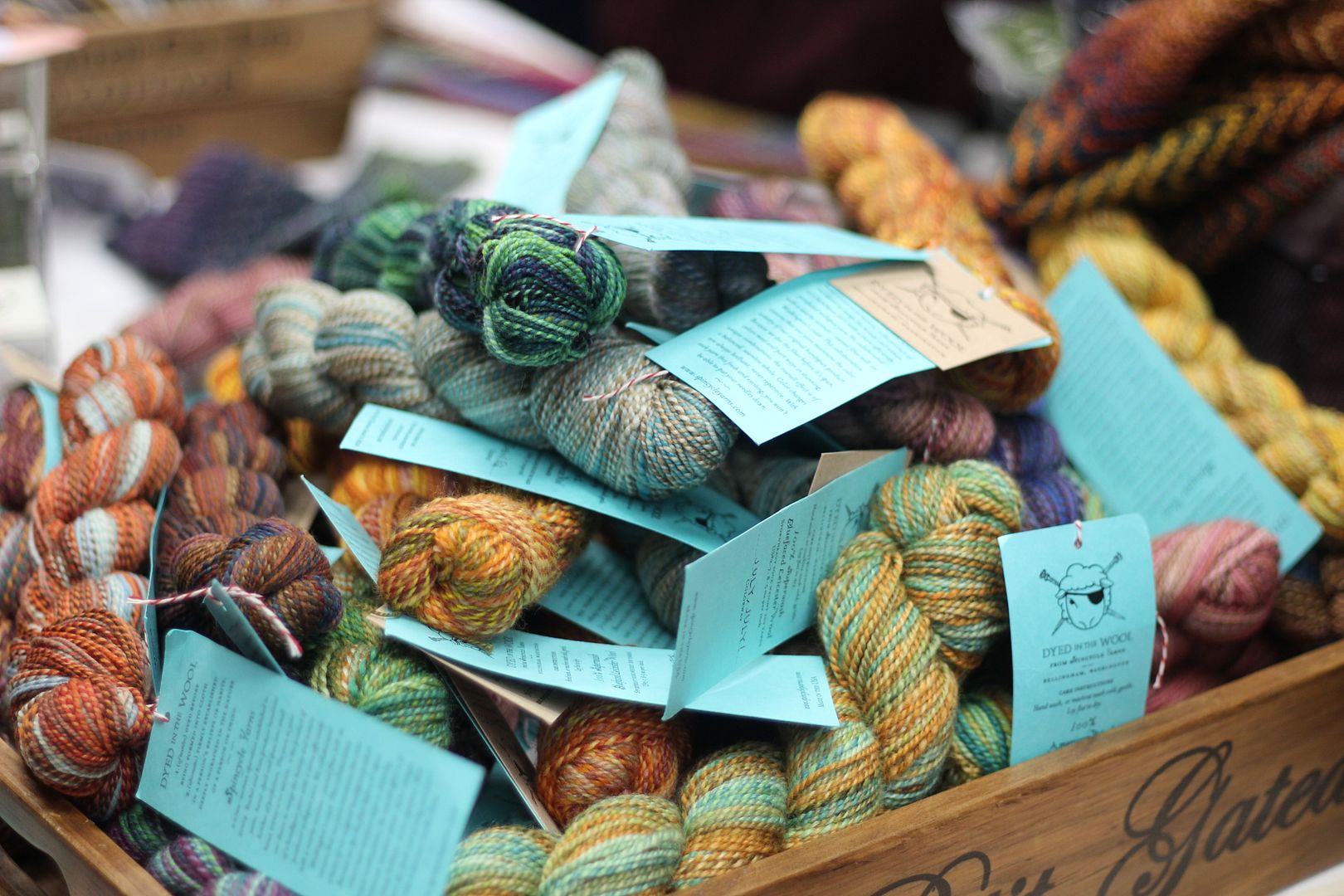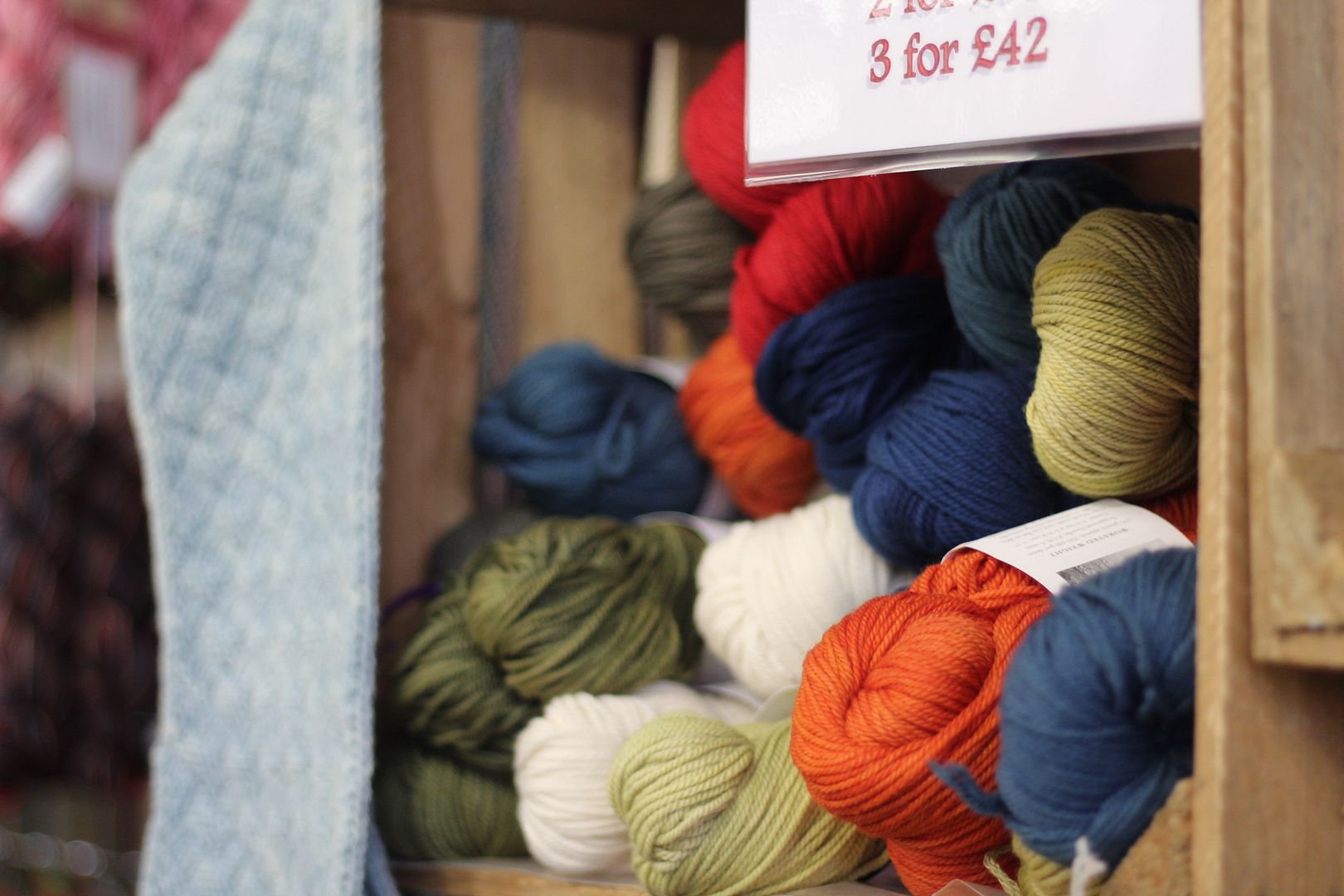 I think these are both from Dyed in the Wool.
Mmmmm I love Easyknits.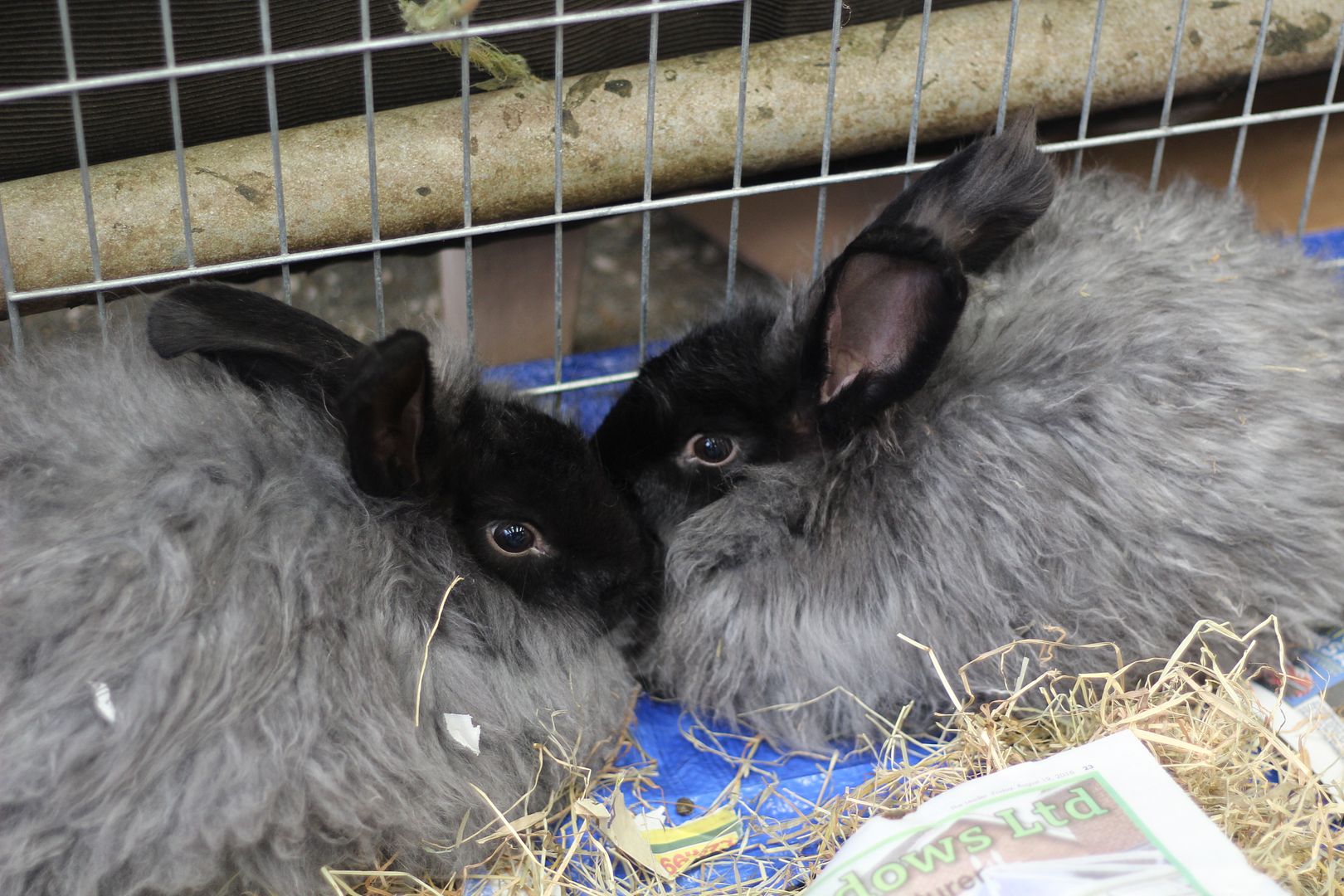 Angora bunnies!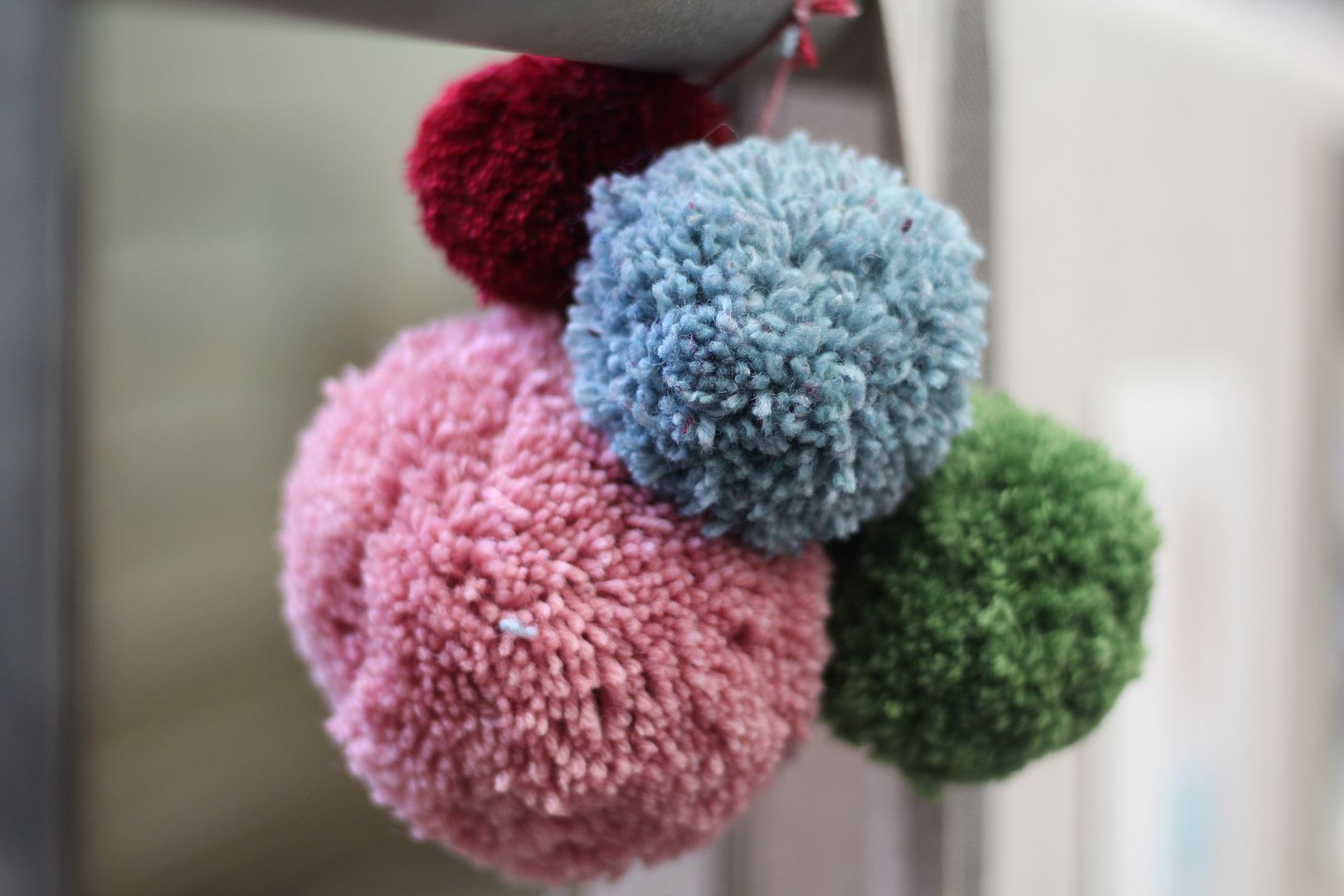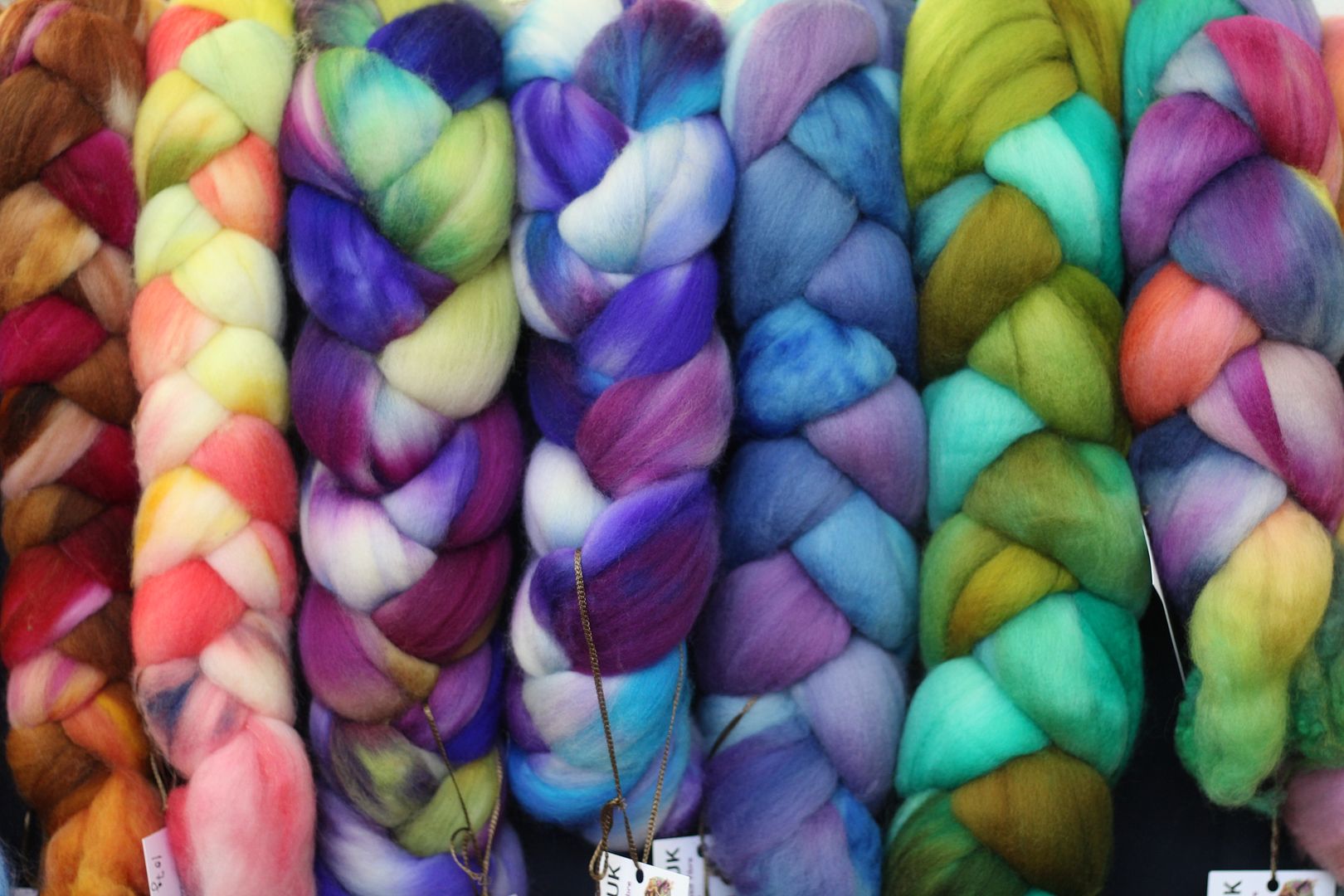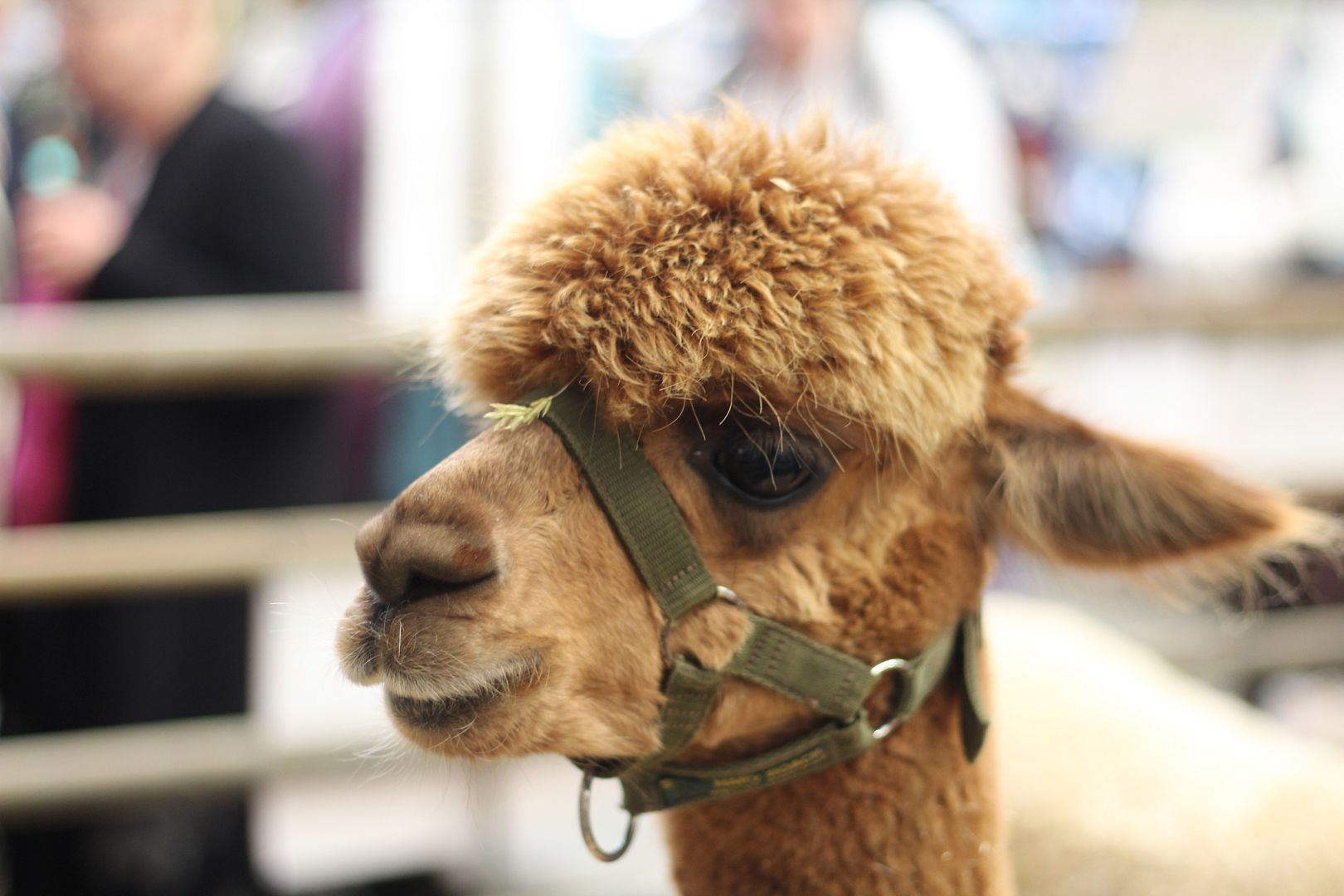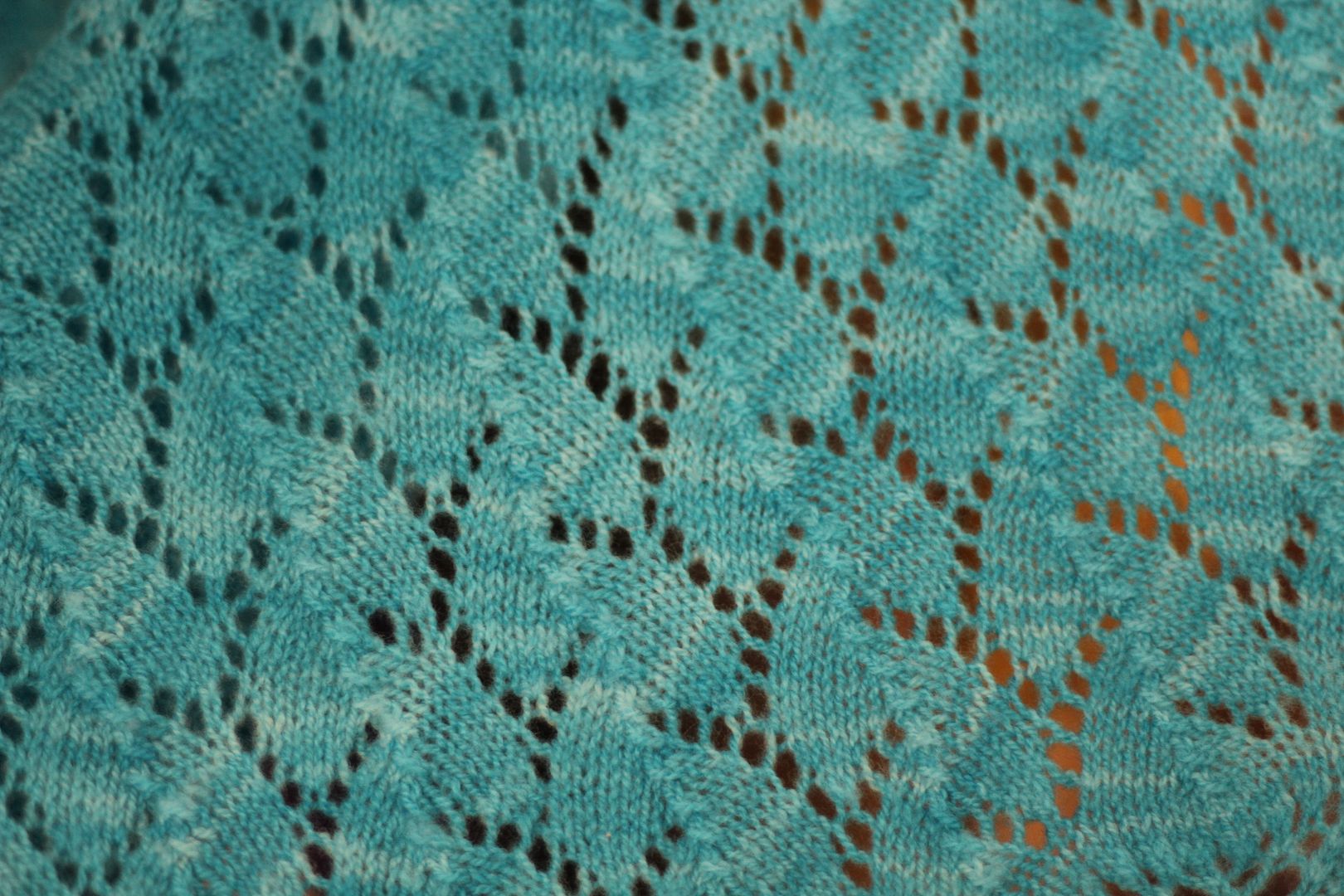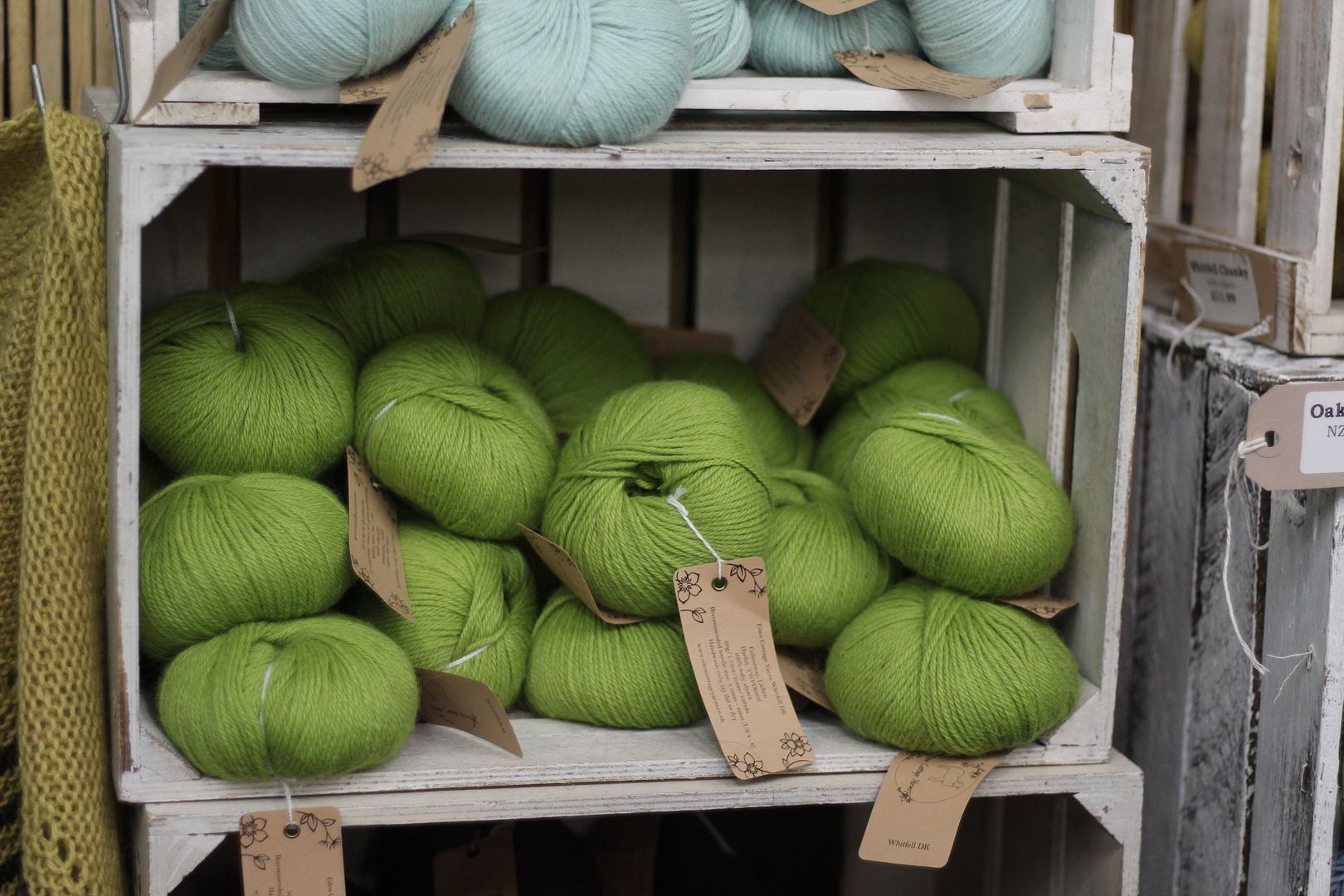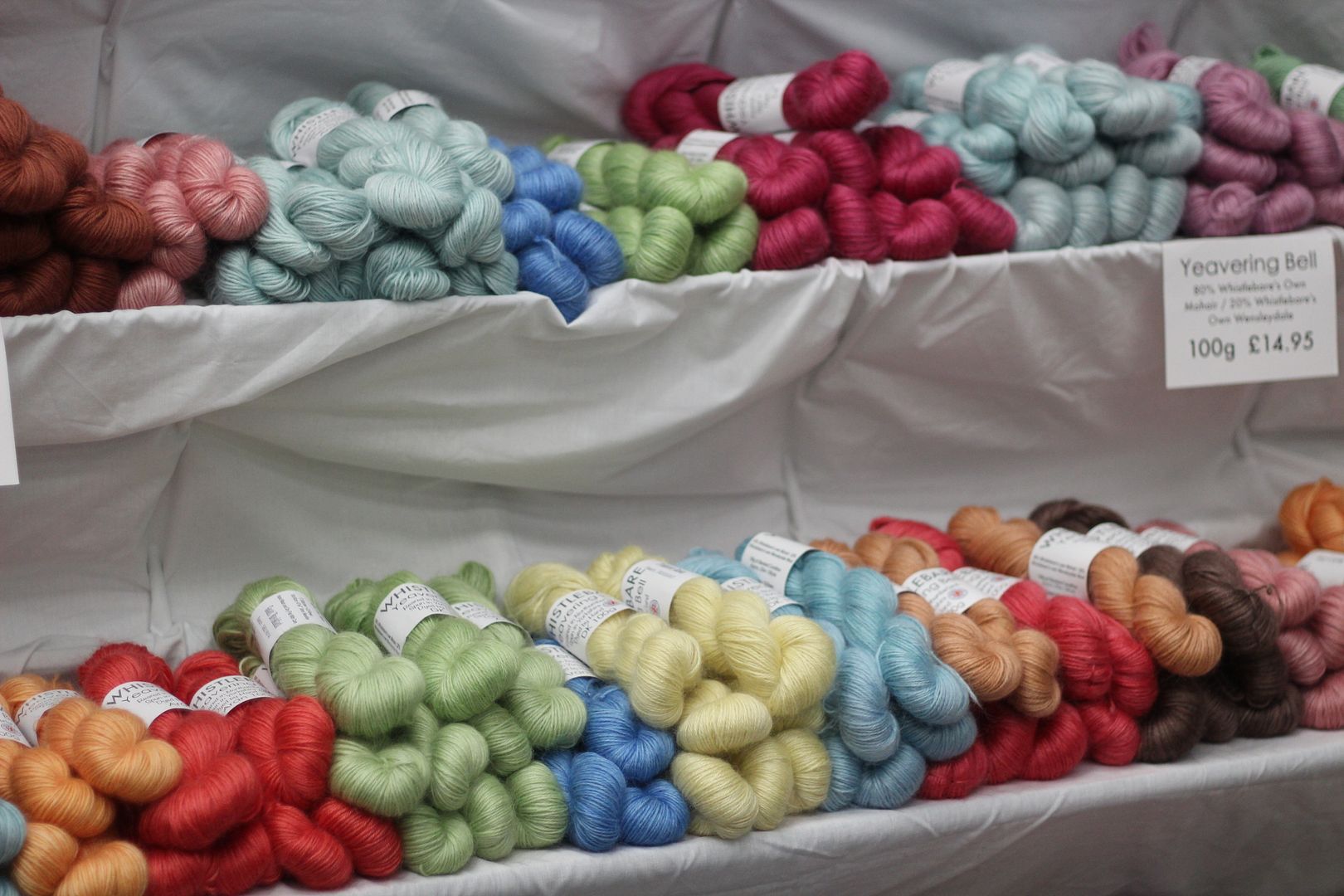 There you go! That's my trip to Yarndale 2016 in photos. I came away feeling so inspired and really like I needed to be more creative. I am sure I have it in me to do more! I adore seeing the beautiful things that other people create and it feels like a real honour to see them and be able to stroke them and occasionally try on the odd shawl here and there. Thank you, wonderful stallholders!
It was a really, really good weekend and I think overall, very positive. There are a couple of things that always bug me about big events like this and that is people being rude and pushing: YES it is busy, YES you want to get through and see all the things, so does everyone else. The vast majority of people manage this very amicably and are polite and make eye contact and move aside if they can and are very aware of themselves and what have you. But you do get a proportion of people, who I noticed are not in what I would class as "my generation", who push and shove and are rude about it and seem very entitled as though they have more right to be there than you. No, I'm sorry, but everyone has the right to be there and to enjoy themselves and everyone is trying to get around the busy show as considerately as they can. So if you go to Yarndale, please be nice. Rudeness and shoving isn't cool.
Do you know what else isn't cool? Stealing. Every year there seems to be stallholders who tweet or facebook afterwards that they have suffered from thefts, usually they find this out when they go through their inventory afterwards. This year, For The Love Of Yarn posted on their facebook that their yarn wall fell over and as they were trying to right it, they could see people stuffing yarn in their bags and stealing it. WHO DOES THAT? It makes me feel quite sick. I cannot imagine stealing yarn! Let alone in plain sight like that.
That aside, it was a really great yarn festival and I know that an unfathomable amount of work goes into organising it each year. So thank you, Yarndale organisers! I'm looking forward to next year!