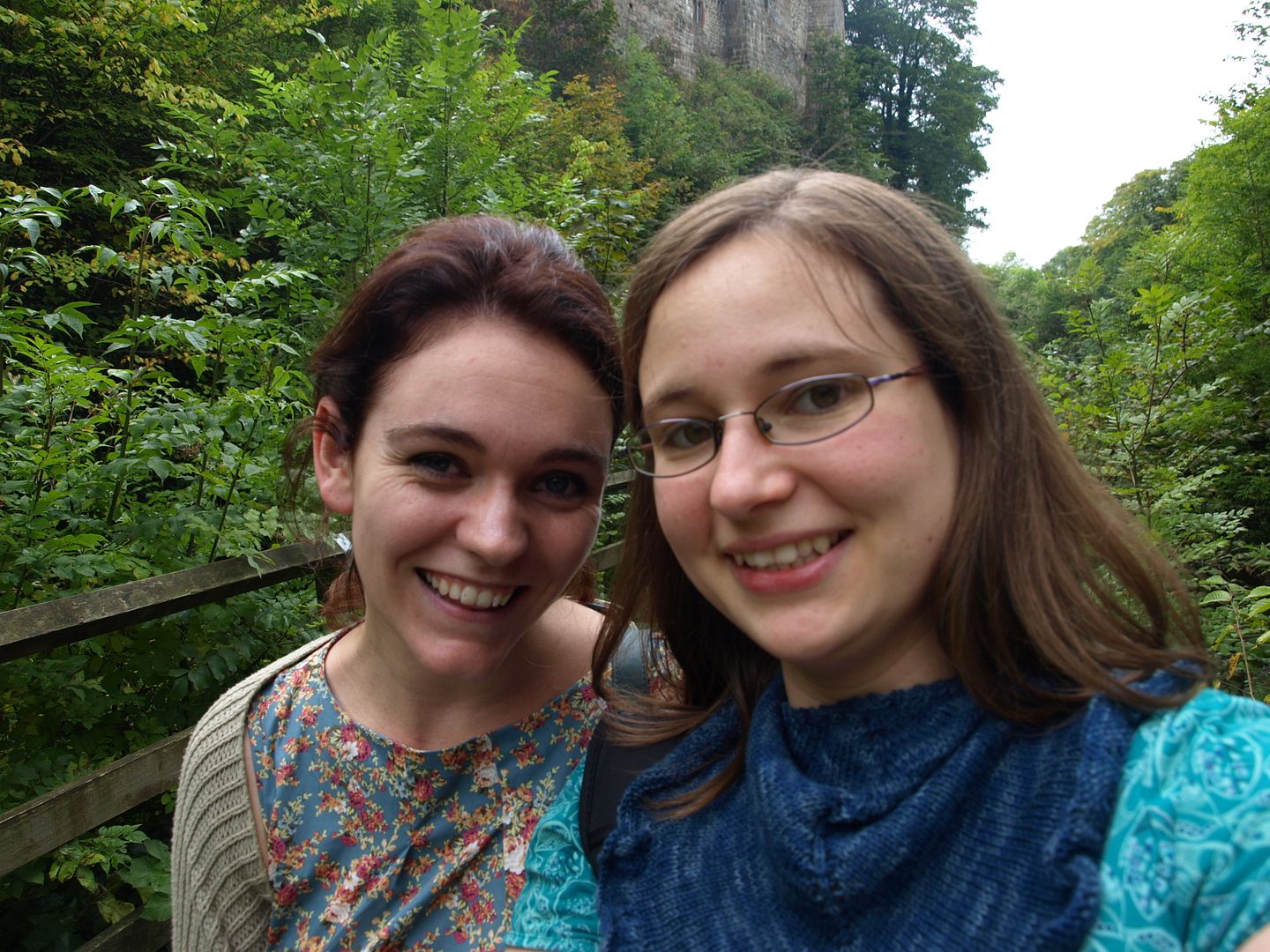 The first thought I had the other Saturday when The Girl came to visit was "err, what do I call her?!" because in this house, she is referred to as The Girl, because that's what her old blog was called. I know her real name and I know that there are several diminutives of her name and that mostly on facebook her friends seem to call her by her surname. (I'm easy – people call me Heather or H or they get a kicking/no response.)
The second thoughts I had were "I hope I am not more boring and/or fatter in real life than I am on my blog" because on my blog, I have plenty of time to come up with things to say and I can make myself look interesting but in real life I have to you know, talk to actual people without the aid of the internet. Oh, and because The Girl is tremendously witty and a really fun person. I'm only witty and fun with warning and preparation, The Girl is the kind of person who is a fun person spontaneously.
But yeah, I was worrying needlessly of course because she's awesome :-) Her mum was worried that I was going to murder her but I didn't really feel like doing that, so we went yarn shopping and tea drinking instead. Andy joined us for lunch at our favourite pizza place (the chance of a sausage pizza and he's THERE hehe.) which was great until it started to rain. We were sat outside as it was packed out but fortunately a couple of people had left and we upped plates and scurried inside to enjoy our food in the dry. It was a bit surreal actually, sitting outside eating pizzas in the rain.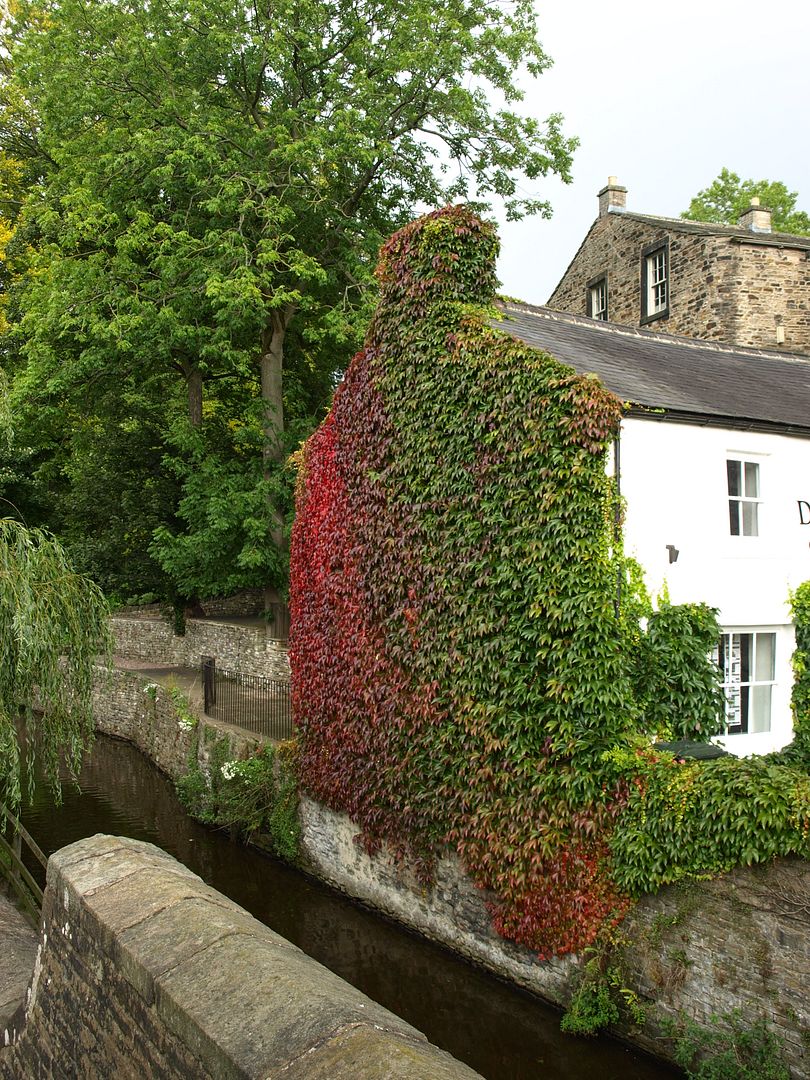 I wanted to get some photos of the Autumn-nosity that is happening at the moment so after a bit of shopping we went on a quick canal walk along the path that goes under the castle. Lots of Autumn was happening down there, sadly it's also rather damp so my hair went on strike while we were taking photos. I like this photo because we look the same height. It's a total lie of course – we had to use techniques last employed in Lord of The Rings to accommodate my hobbit-height and The Girl's taller than the average bear's height. But it's all good – we have a nice photo of our day and a pic to show her mum to prove that I'm not a fifty year old man. I was tempted to get a copy of today's newspaper and hold that up to prove the date too …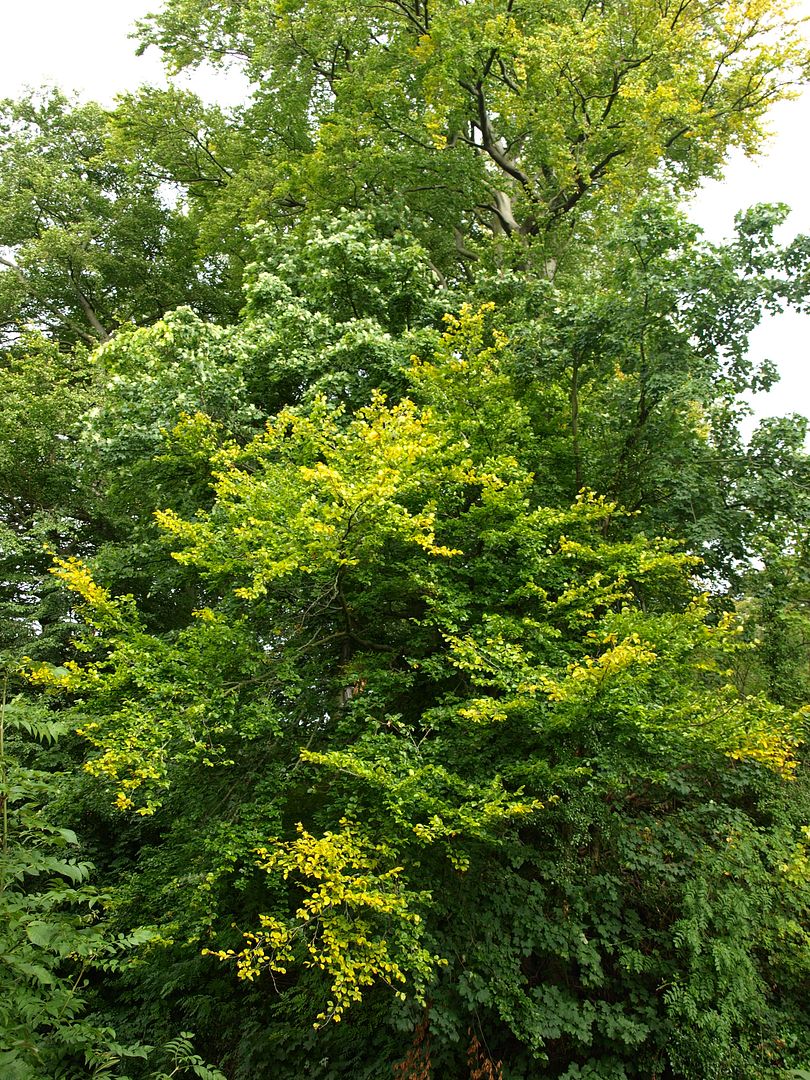 There is a lot of Autumn happening here. I really LOVE the colours of these photos – still green enough to be gorgeous but with the added red and yellow hues of Autumn. Pretty!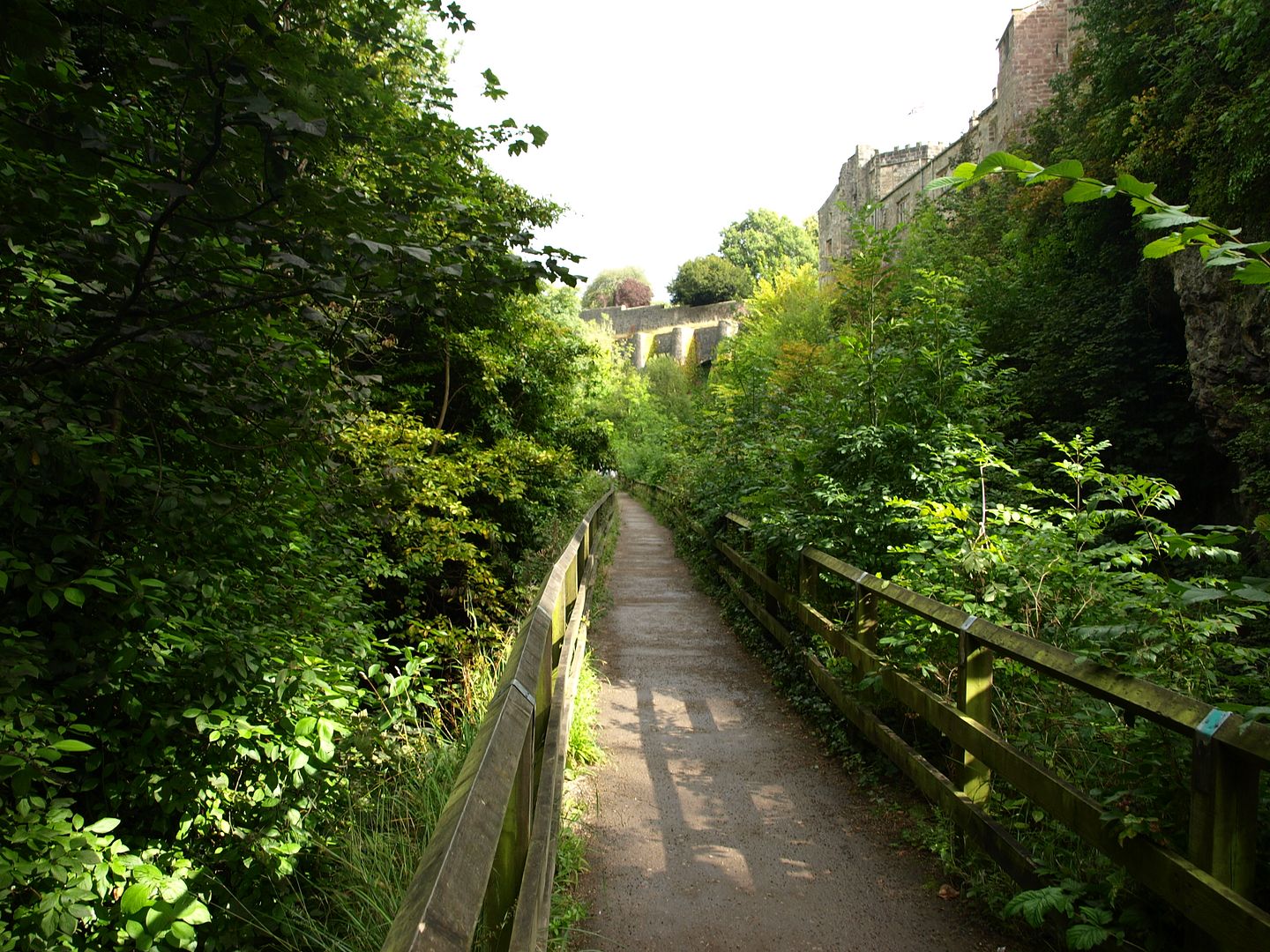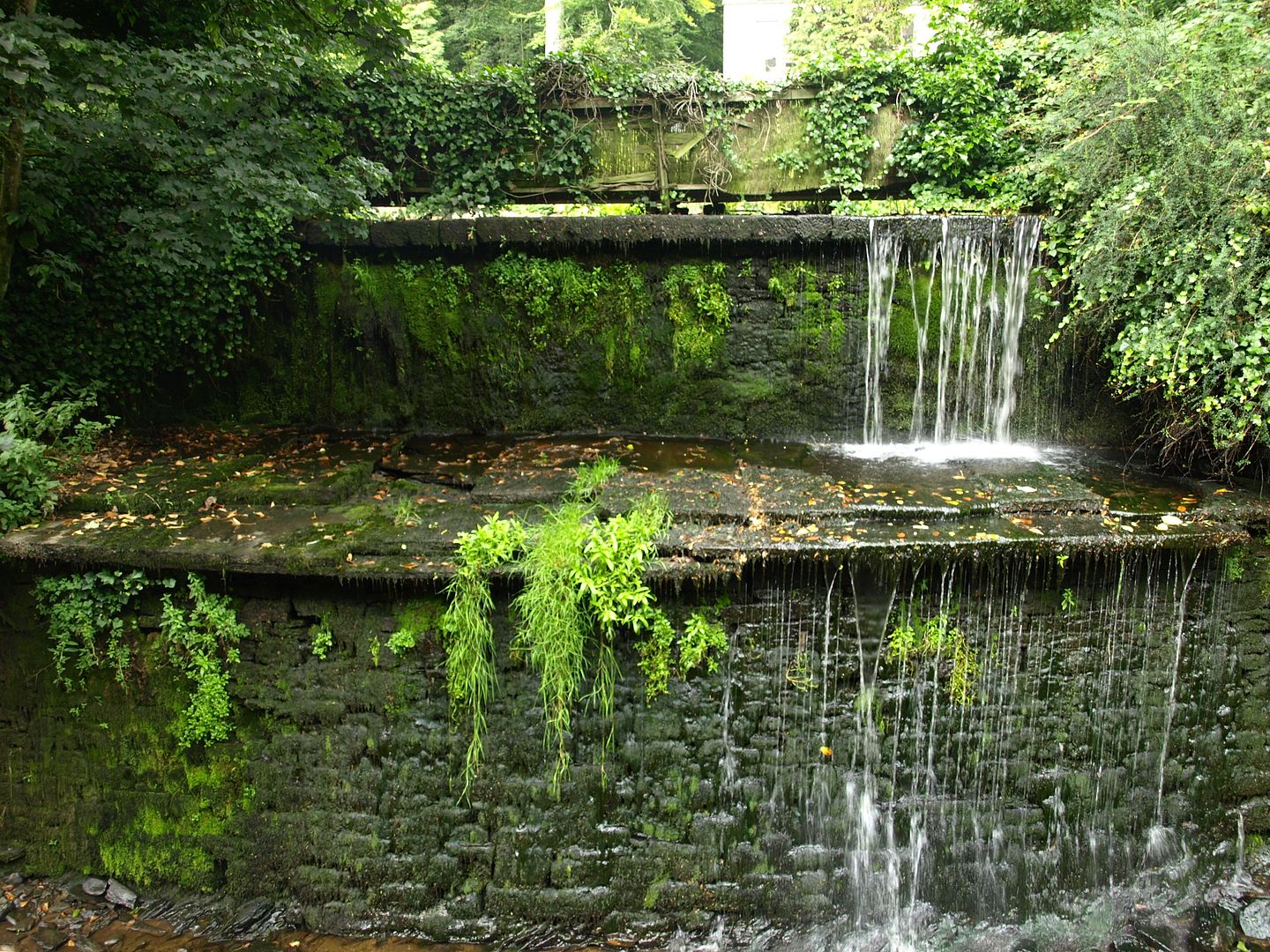 The waterfall looks very different from the photos I took on Boxing Day when it was frozen. There was considerably more water here the next day after the torrential rain we had overnight!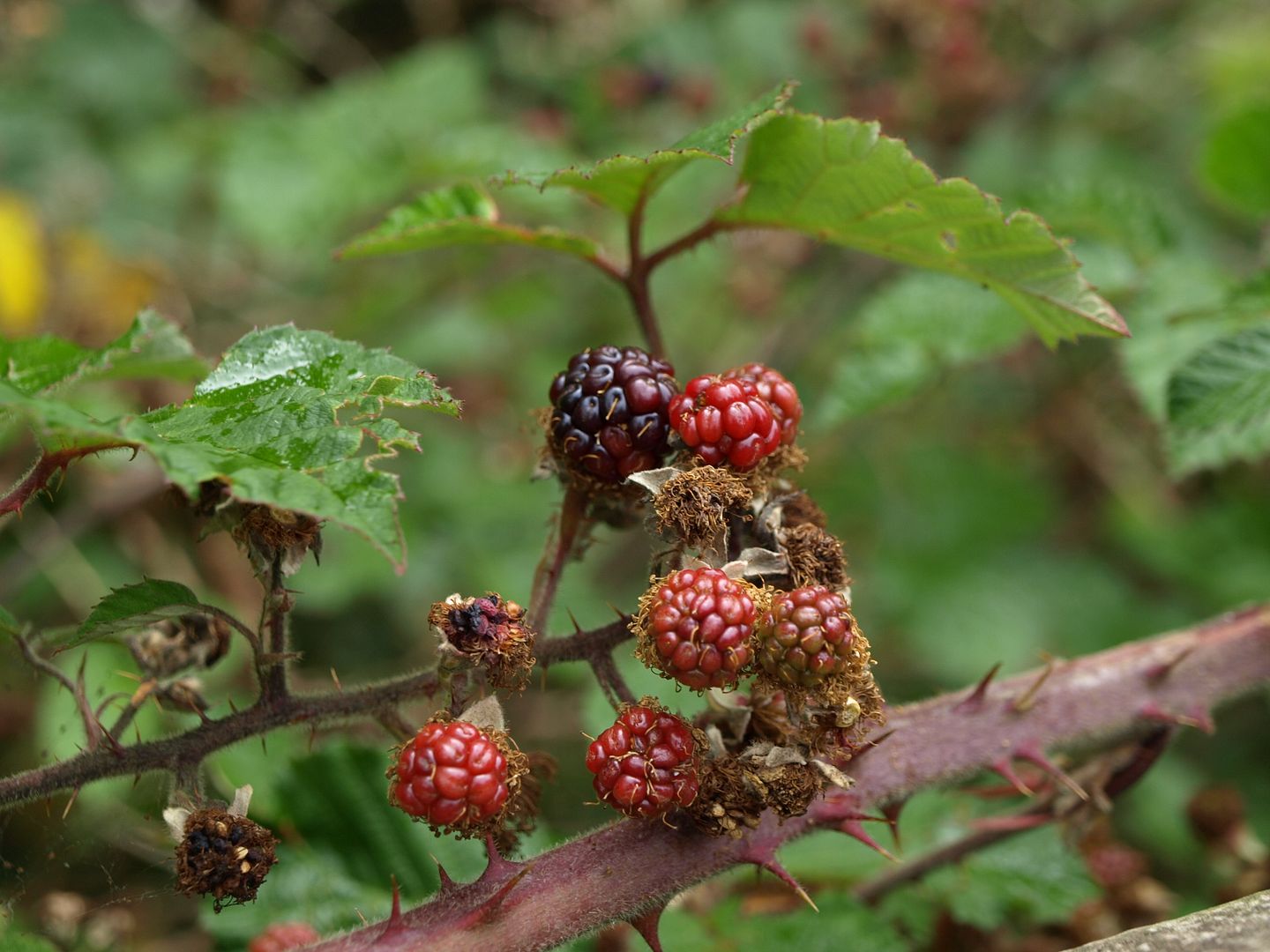 There's always an element of first date about meeting someone in real life for the first time. We've been commenting and emailing and facebooking for about 18 months so we were hardly unknown to each other, and of course we both have chatty blogs which helps too. I'm glad we met, I had a great day and I'm looking forward to my return visit to Hull at some point.
:-)
xxxxxxxx
p.s I feel like I should just point out that if you are going to meet someone you've met online, you should bear in mind your safety and not meet anyone that you're not sure of. If you want more info about meeting people from t'internet then you can click here.