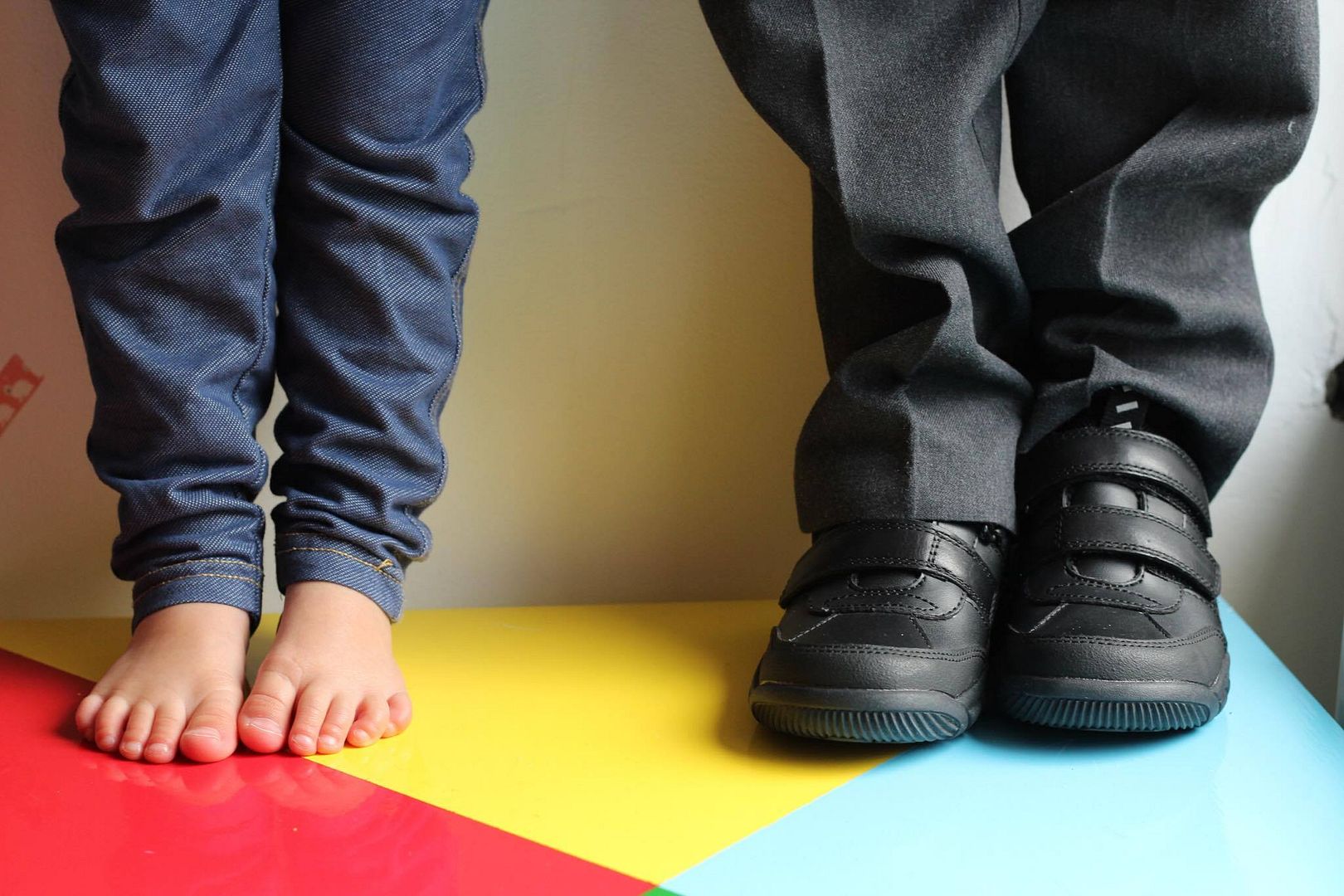 Five years ago I was very pregnant – my due date just one day away – and waiting impatiently for my little boy to arrive. He finally made his appearance two weeks later and changed my world completely. For two years I had him at home with me, then he went to playgroup, and then nursery school, where he spent almost two school years. Yesterday was his first day in reception class at primary school and it feels both normal and huge at the same time. He's so ready for school and I'm looking forward to all the things he will learn and do. He doesn't look too small to be there, he looks just right and it makes me really proud to see him in his uniform.
This morning my daughter started back at nursery after the summer holidays ("But I will miss you mummy!") and I feel a bit strange being without them both after 7 weeks of their constant company. I need to reset myself into "term time" mode.
It can be a bit hard to find an identity outside of "provider of meals and clean clothes" and "doing the school run". Who am I again? I've spent five years being needed and being mummy and sometimes it feels like I'm not "me", and that I am entirely "mummy". I need to write on here more often; this has always been something that is just mine, and I miss it.