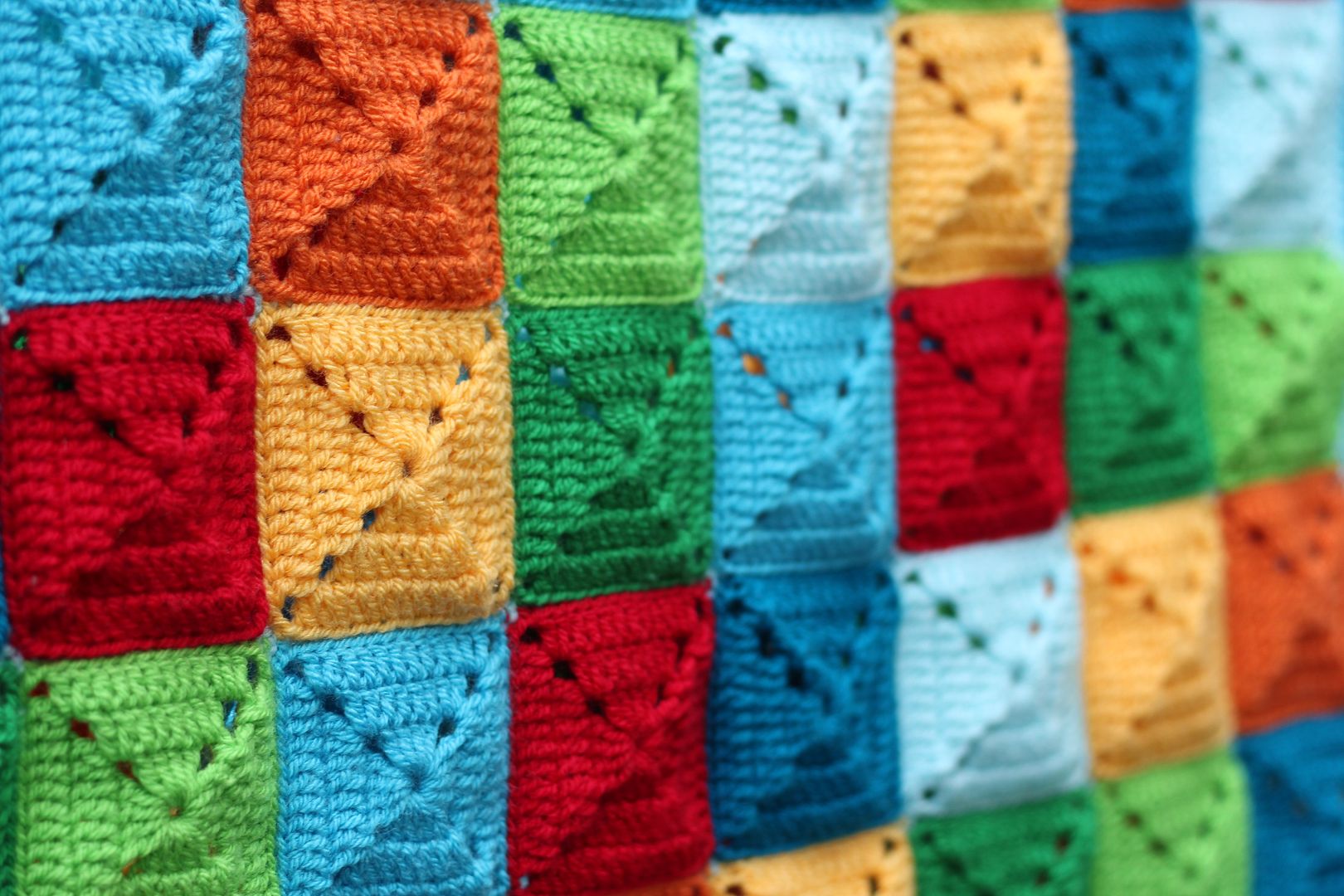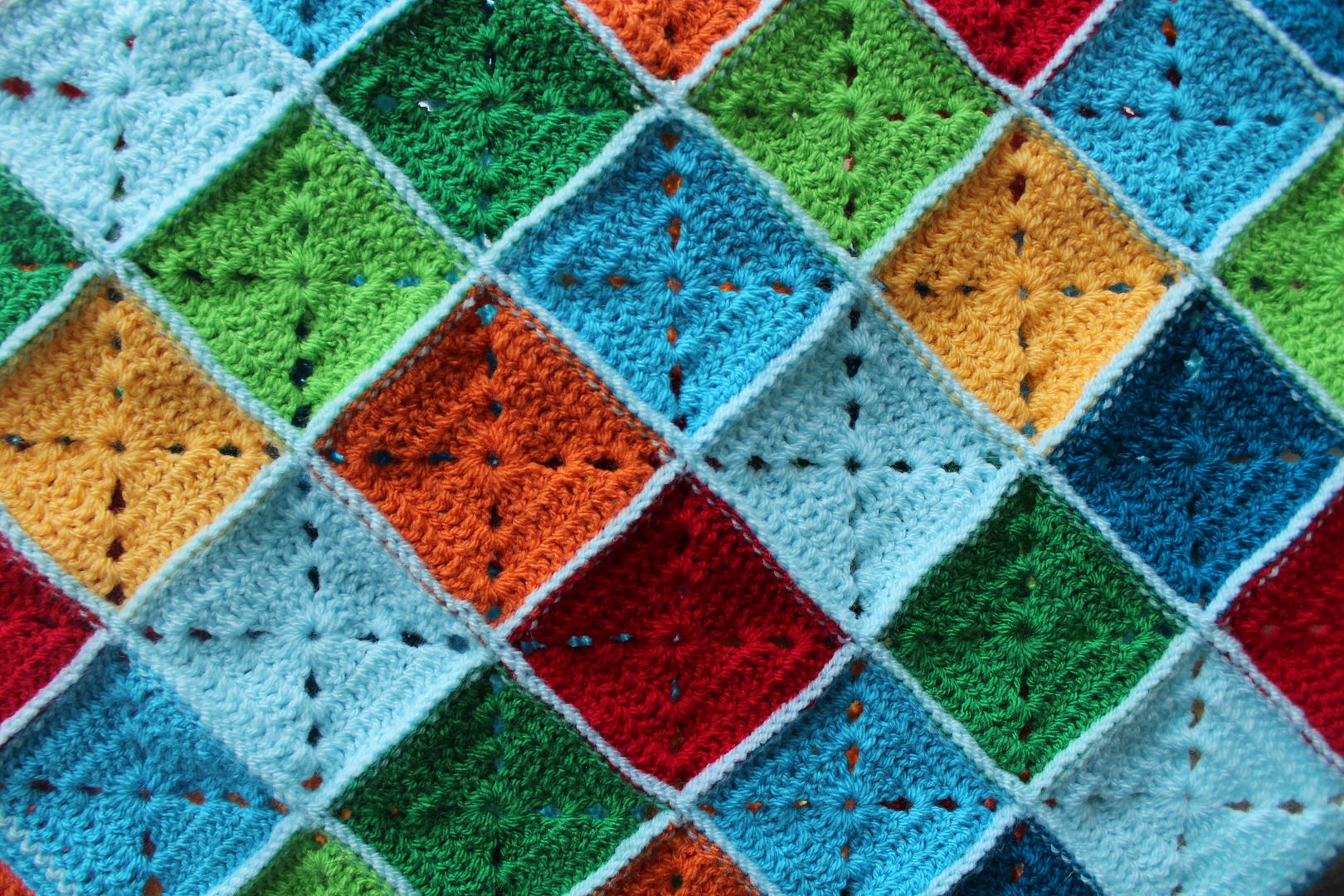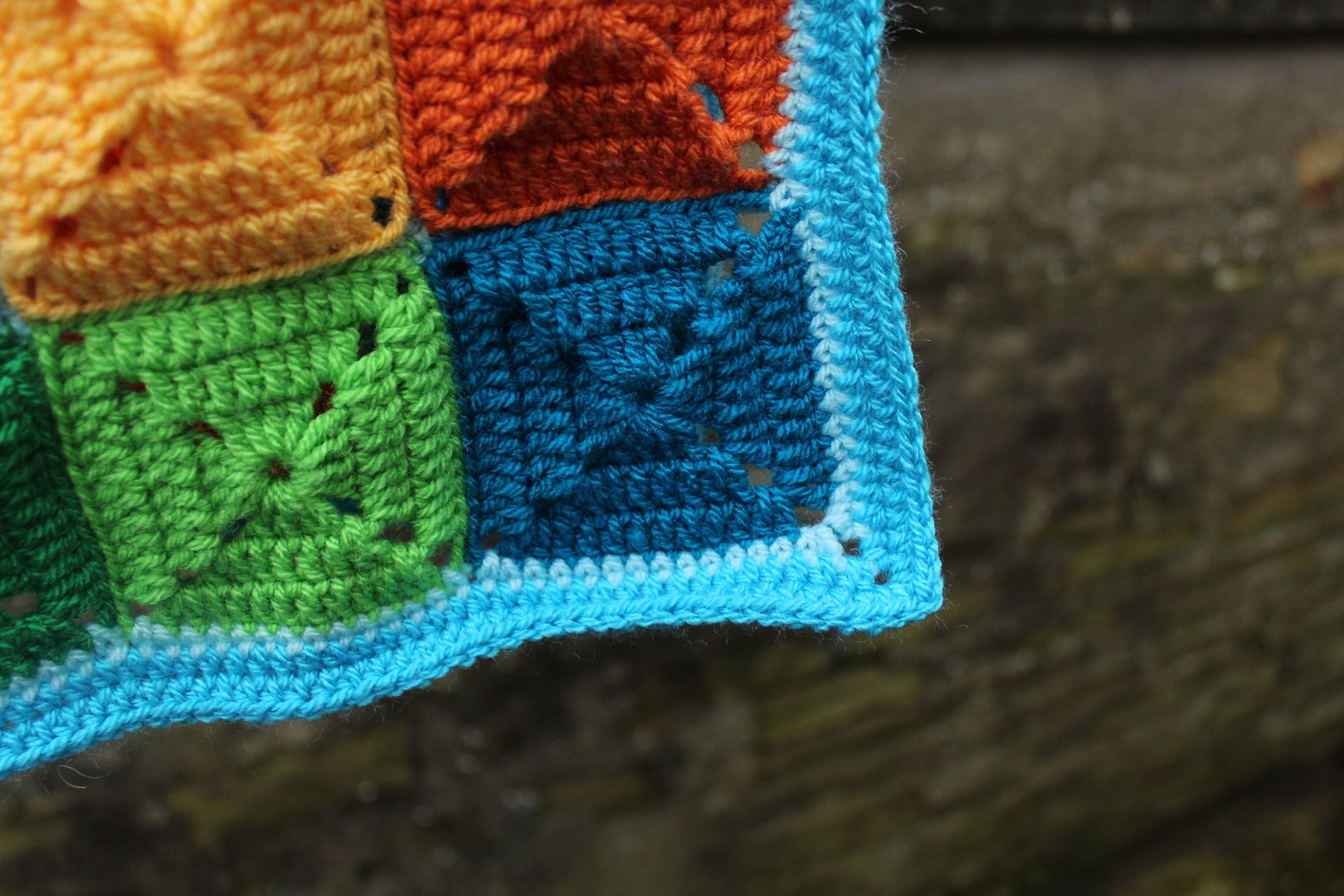 When I make blankets for babies, I like to have the blanket ready in advance so that I can gift it straight away. This time, Baby G had other ideas and he arrived very suddenly some four weeks early and I hadn't even started his blanket. Still, I had it ready before his January due date, so I like to think I that I wasn't too late with it.
I think this is a simple but effective little blanket in splendid bright colours. I used my Elmer Squares pattern and made 10 3-round squares in each of the 8 colours. I used Stylecraft Special dk (affiliate link) in Turquoise, Sherbet, Petrol, Lipstick, Spice, Saffron, Grass Green and Kelly Green. I joined them using Sherbet, and the border is one round of Sherbet in dc stitches and then two rounds of Turquoise in either dc or htr stitches (sorry, I can't remember which and I can't quite tell from the photo but either would suffice I'm sure!).
I did weigh every ball of yarn after I'd finished so that you'd have the exact amount but I've lost the paper that I wrote it down on. I know that it took less than half a ball of every colour, apart from Sherbet and Turquoise where it used more like three quarters of the ball. So, by my reckoning, you could buy one ball of each Petrol, Lipstick, Spice, Saffron, Bright Green and Kelly Green, and two balls of Turquoise and Sherbet, and then make two of these blankets if you wanted to. And that's less than £20, not bad really.  It measures 62×75 cm and I used a 4mm hook.
I didn't block this blanket (yes, I know the border isn't straight!) because I was keen to give it to my friend and she wasn't bothered about it not being blocked as it was put straight to use. Blankets are meant to be used, and non blocked borders don't affect the use.
Making baby gifts makes me really happy.