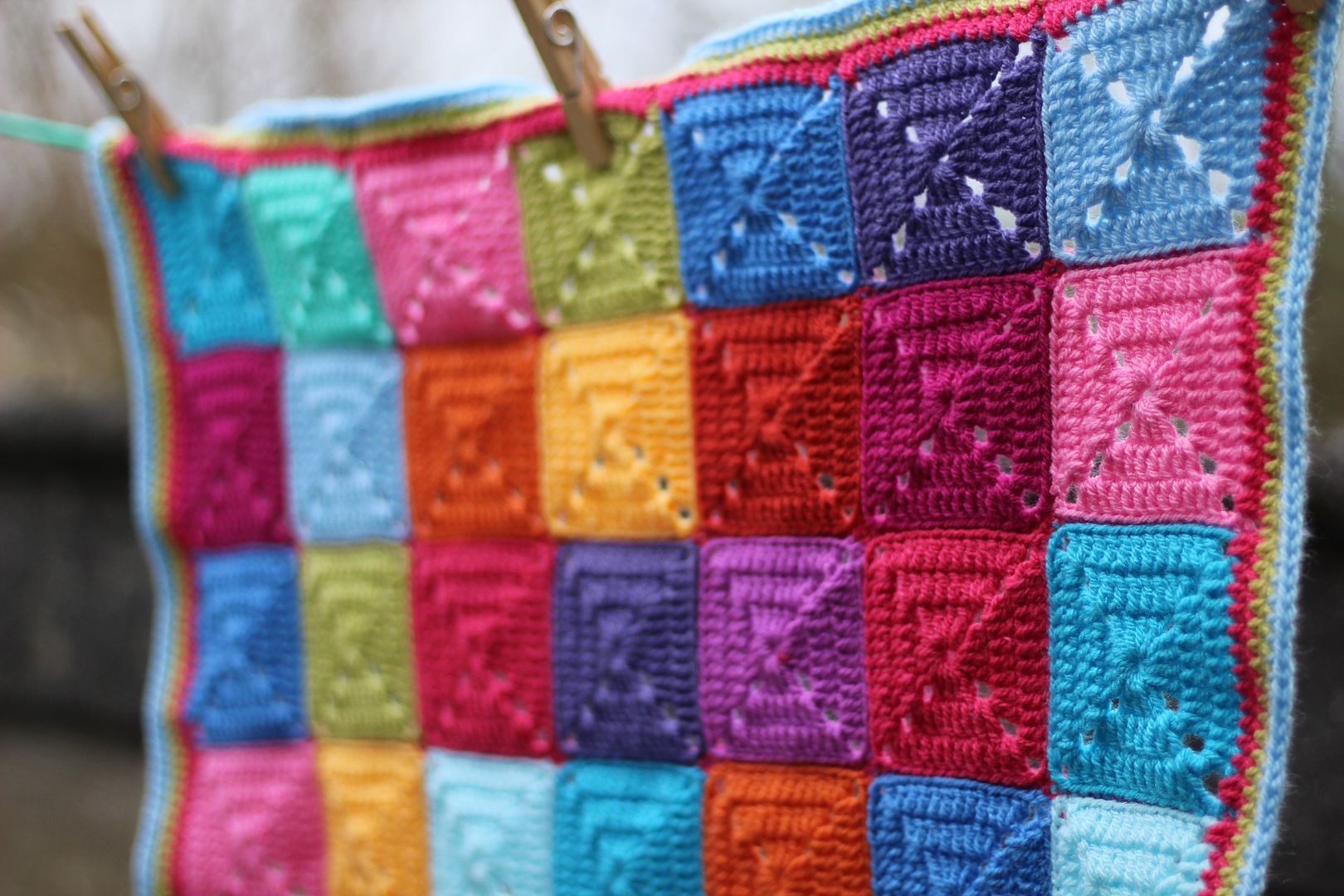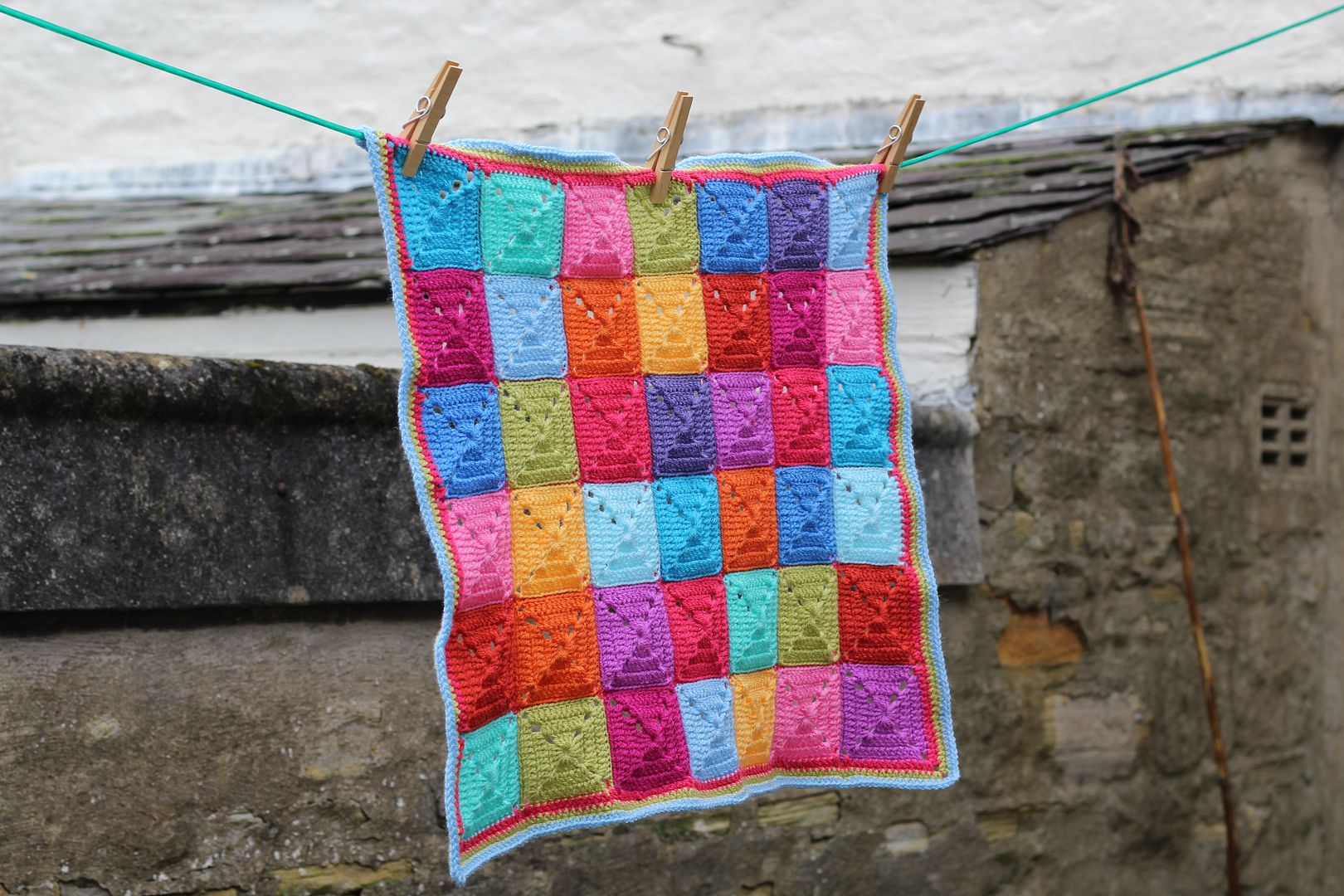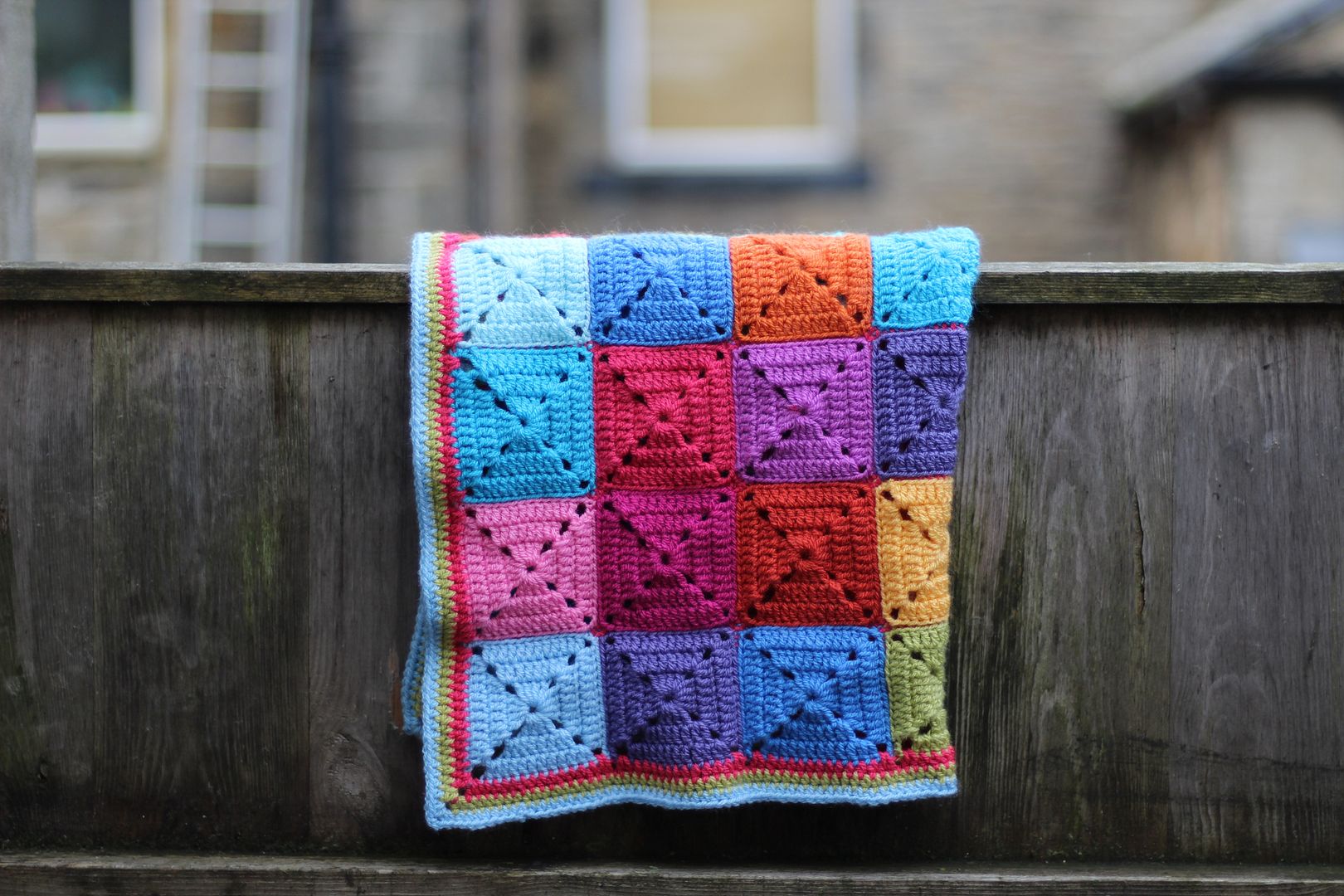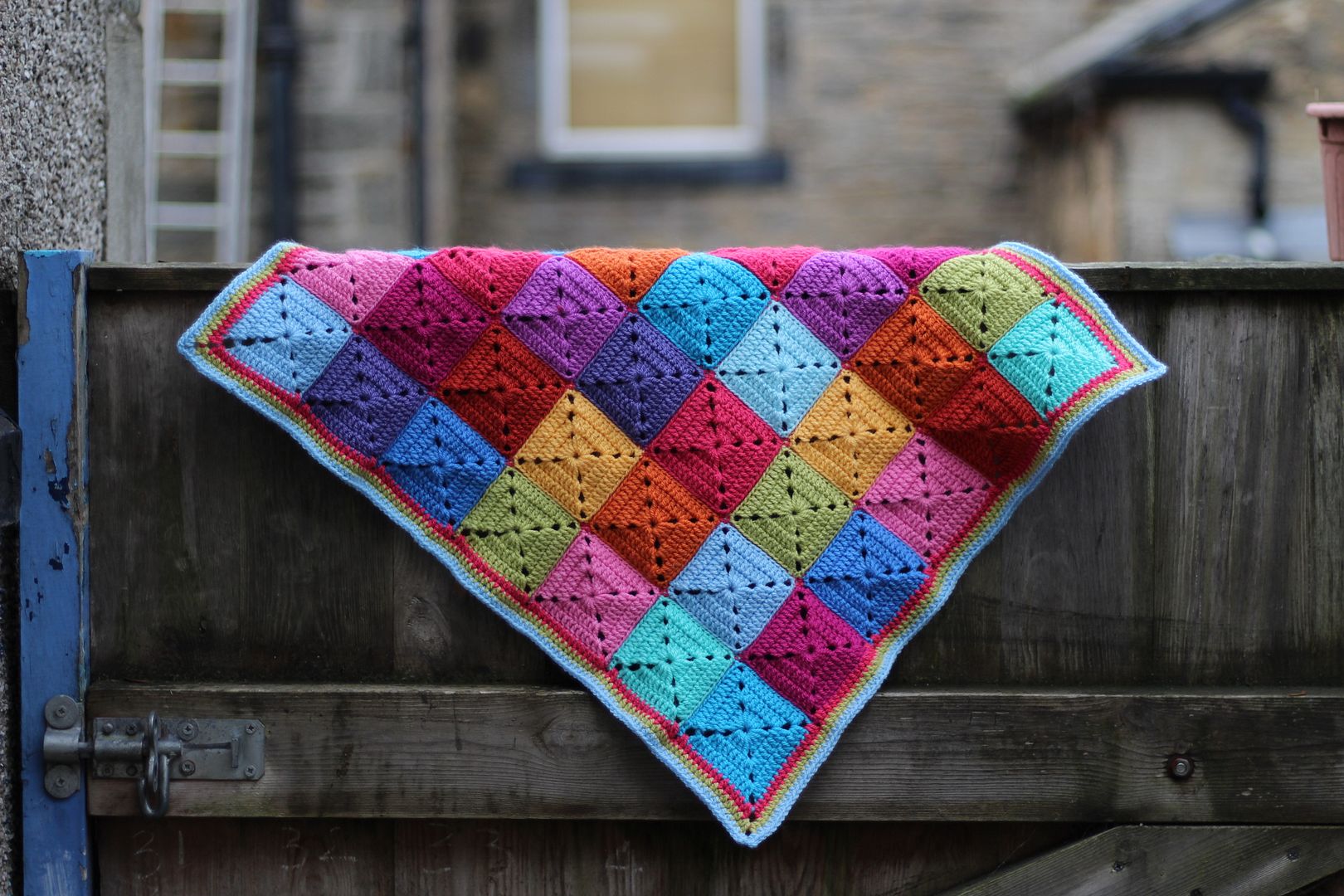 Christmas has been and gone in a blur of wrapping paper and over excited children. It has been full of good things and also a bit ovewhelming and I was glad to return my 4 year old to nursery today and breathe out a bit as our routines settle down again. TTG has stopped napping now though, so that's a bit of a pain and I'm already missing my precious 90 minutes in the afternoon. Twice a week I had 90 minutes by myself! Now I have the pleasure of the company of my little shadow, who is too tired to do anything but who I can't let fall asleep or she will be awake until 9pm unable to fall asleep. Such a fun age.
Let's rewind a couple of weeks though, to when I hastily took these photos. I don't think I've ever made any crocheted Christmas gifts before so this dolly blanket has the honour of being my first ever handmade Christmas gift. I had a bit of a crochet break after finishing the Bright Rainbow blanket because I find making a big blanket very all consuming and I just want to STOP for a while. A small and lovely squares blanket was just the ticket after a large stripy blanket. Initially it was going to be using all of the colours of my Bright Rainbow blanket (colour pack is available here ;-) ) but then I thought NOPE pass me the Fondant I want this to be just right for my friend's daughter and she deserves the colours to be chosen just for her. I started off making 3 squares of each colour and then arranged them without too much thought. Trying to get random not random but random looking without actually being random can turn into an obsession and drive you mad so I prefer just to lay squares out without thinking about it too much and then just make little changes if something looks a bit wrong. I ended up taking out some of the squares I didn't need, or that didn't go, and adding in some to fit in the spaces left. It's not too much bother to make an extra square here and there and worth it to make it look right.
I joined the squares by crocheting the back loops only together. I like to lay all the squares out and then crochet the first two rows together in one go, and then join the next row to that etc. When they're all joined on the horizontal I turn it around and join along the other way. This way you get the minimum amount of ends to sew in.
When I make granny squares, I like to chain 3 on the corners of the very last round as I find it makes joining them together a lot easier. But that's just me – you can do it whichever way you like to. I wrote about joining granny squares back in 2012 when I was giant and pregnant with TTB. Feels like a different life time ago but granny squares are still granny squares so I hope that helps if you have any joining questions.
The pattern is my Elmer Squares pattern, I used a 4mm hook and the yarn is Stylecraft Special dk in: Fondant, Pomegranate, Fuchsia Purple, Magenta, Violet, Cloud Blue, Aster, Aspen, Sherbet, Pistachio, Tomato, Spice and Saffron.
I really enjoyed making this little gift; I love making something for someone and thinking about them while I make it and imagining their reaction when they open the present!