Don't be fooled into thinking that this is just a pile of balls of yarn, it is in fact a pile of seeds from which a blanket can be grown.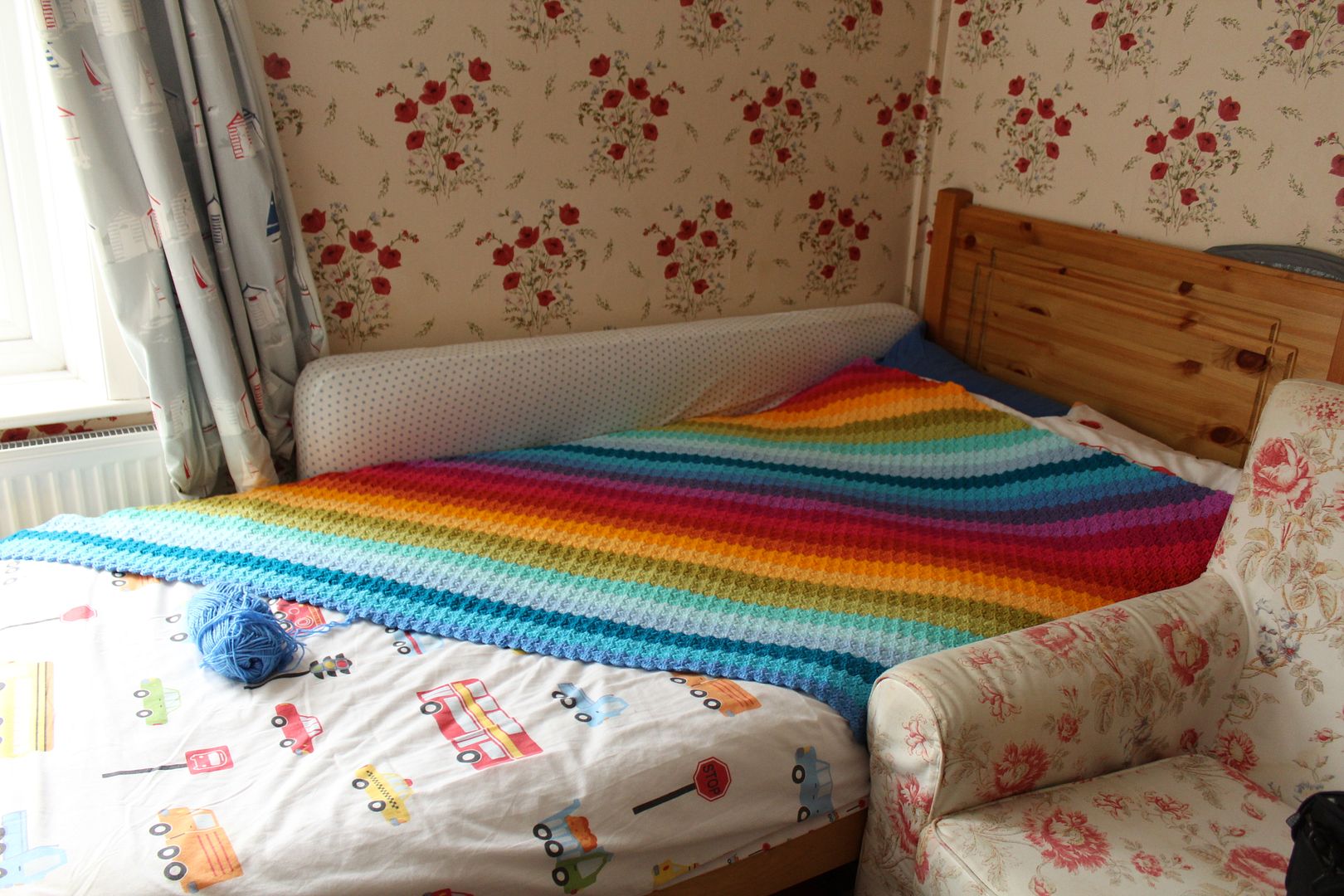 I've worked hard on this for the past couple of months and I am so thrilled to share it with you now that it is complete.
It's just so bright and stripy! Getting a photo of the whole blanket that conveyed the colours and textures was hard, so here are a whole host of other photos to really give you a feel of this blanket. I'm as delighted with the photos as I am the blanket!
I deliberately didn't add a border to this blanket, as is my preference for corner to corner blankets. I love being about to see all of the stripes when its folded or rolled up, it makes the stripes look endless and I think the wonderful stripes are my favourite bit of this blanket design. Of course, you're free to add a border to your blanket if you want to – it's your blanket, you can do it how you want to!
http://i682.photobucket.com/albums/vv181/littletinbird/2016/December%202016/IMG_1573.jpg
The blanket measures 103cm by 168cm and sits nicely on top of a single sized bed. I was cautious when I made it because I didn't want to run out of yarn, but there is enough yarn leftover that you could comfortably make it a few stripes wider if you wanted to do so.
TTG has done some tests for me and it seems to have passed them.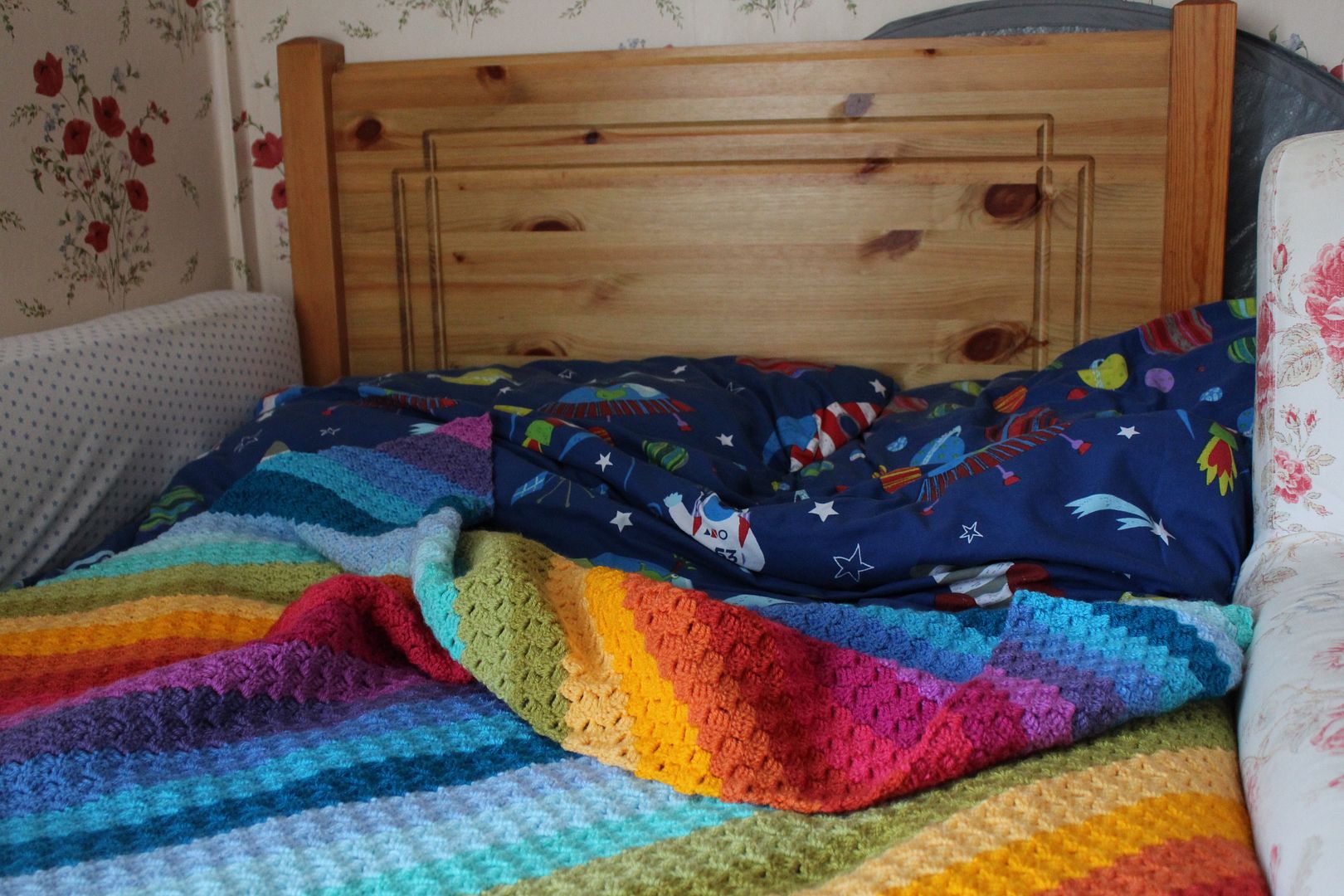 Now then, lets do the details.
There are 16 colours of Stylecraft Special DK, and they're available in a pack from Wool Warehouse (I get commission if you buy through this link). The colours are Violet, Magenta, Fuchsia Purple, Pomegranate, Tomato, Spice, Sunshine, Saffron, Lime, Pistachio, Aspen, Sherbet, Cloud Blue, Empire, Turquoise and Aster. You'll get free delivery on the pack as well which is always nice.
I used a 4mm hook, the same Pony one I've had for about 7 years which isn't fancy or pretty but it does the job just fine. If you have looser or tighter tension you may want go down or up a hook size.
This post has lots of useful information about the colour order that the blanket was made in.
Here's the link to the video tutorial. I HAD photographed a tutorial for this, BUT, I need to do it again because the photos really aren't good enough. I was rushing and it shows. So for the meantime, please use the Bellacoco youtube tutorial which is the one I learnt from, and I'll work some more on my photo tutorial. I want to cover things like making it rectangular, changing colours, and sewing in ends.
I hope you like the blanket, I really like it but I am biased! Thank you for being supportive of my yarn pack, it's been quite an experience and it's been lovely having your positive comments about it.
x