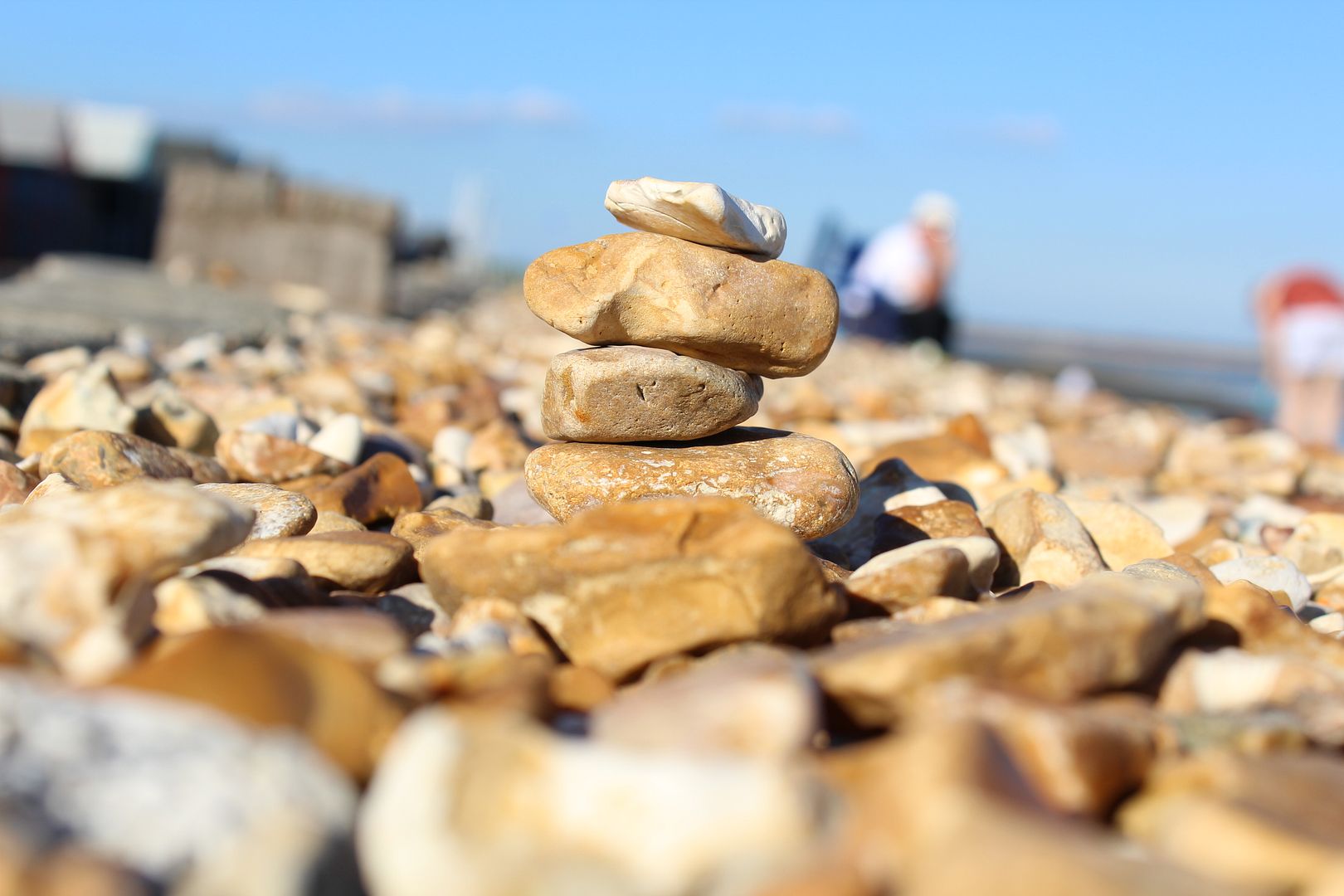 We have lots of adventures, me and my two little ones, and I have a great many photos that I have enjoyed taking and love to look at. Every now and again, we do something that is just so brilliant and special that I feel like I want to dance a little jig of happiness when I think about it, and I know that I will treasure these photos for always.
After we had admired the view from the top of the Spinnaker Tower, raced to Southsea to see the hovercraft, and made our way back to the car again, we made our way back over to Southampton and all the way to Calshot beach so that we could see the Queen Elizabeth set sail. We watched the cruise ships leaving port last year and it was something we all really enjoyed and wanted to make time to do again this year. Little did I know how special this evening would turn out to be.
Up until I was 15, my grandma and my great aunt owned a tiny little cottage on the coast at Pevensey Bay and we spent spring half term, and two weeks of the summer holiday there every year. My absolute BEST childhood memories are of being there and I dearly miss it. I love the sea and the coast immensely and I wish I could visit more, unfortunately I have accidentally ended up land locked again. I wish, wish, wish that I could give my children the same seasidey experiences that I had. For now, I'll take whatever beach time that I can get.
I try to keep my children's faces off of my blog (I'm sure you groan and go "oh not ANOTHER photo of the back of their heads") which is what Andy and I both decided to do way back when TTB was born. I kind of wish I didn't, because I take so many photos of them that I love so much and I always want to put them on here and declare "LOOK at my beautiful children and LOOK at these photos that I TOOK, MYSELF, in MANUAL SETTINGS!" (possibly more proud of the actual photography part of it really!). I'm rambling. Anyway, usually I have to pick out ones that don't show too much face to share on here, but this time I've just uploaded 99% of them because they were so busy exploring and having fun that they didn't see the camera and I just hung back and snap-snap-snapped away. SO for once I get to show you a whole sequence of photos and I think these really capture the time there. They were so happy. They both went into the water fully clothed and shod and experienced the total joy of being in the sea and that moment the water comes up to your thighs that makes you gasp with the sudden cold sensation which has previously only been up to your knees and felt just fine.
The tide came in fairly quickly and TTG was very excited to have so much water around her. She had to be lifted back onto her feet a few times and she wasn't impressed with the taste of the water! We got her out quite soon after as she was getting chilly. It was then that I realised I had brought a change of clothes for both of them, but no towel. Ah. Thankfully my father in law was better prepared than I, and had both a towel and a 2ltr bottle of water so we could sort of rinse and dry the children. There's nothing quite like warm, dry clothes after being in the sea; when you still feel a bit sticky and salty but it's so much nicer being dry and dressed again than it is being shivery and wet while you're waiting to be changed. I'd forgotten how sticky the sea makes you feel.
Back on the beach again, we watched the QE set sail. I thought back to last year when TTB had been so reluctant to go on the beach at all, and TTG had been a tiny little thing all snuggled up in the sling on my chest. Oh, how they grow. And as things always do when you compare them year on year, it made me think about how quickly they grow, and change, and how much I loved them then and how much I love them now. They're my same children but they're different versions of themselves too. How lucky I am. How lucky we are.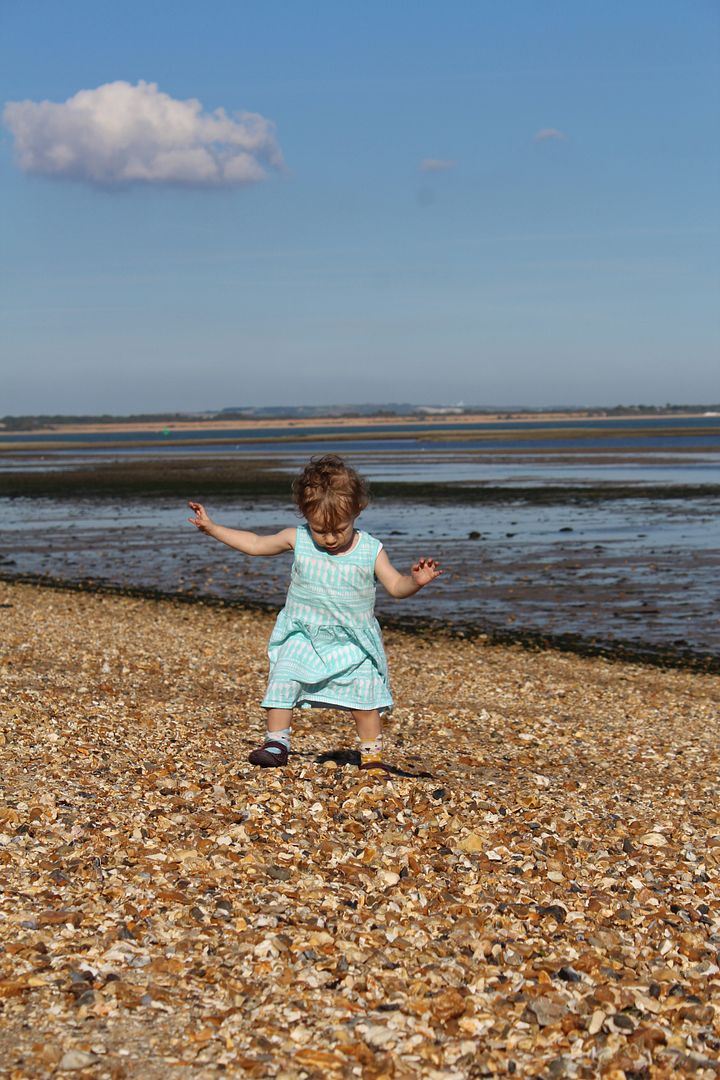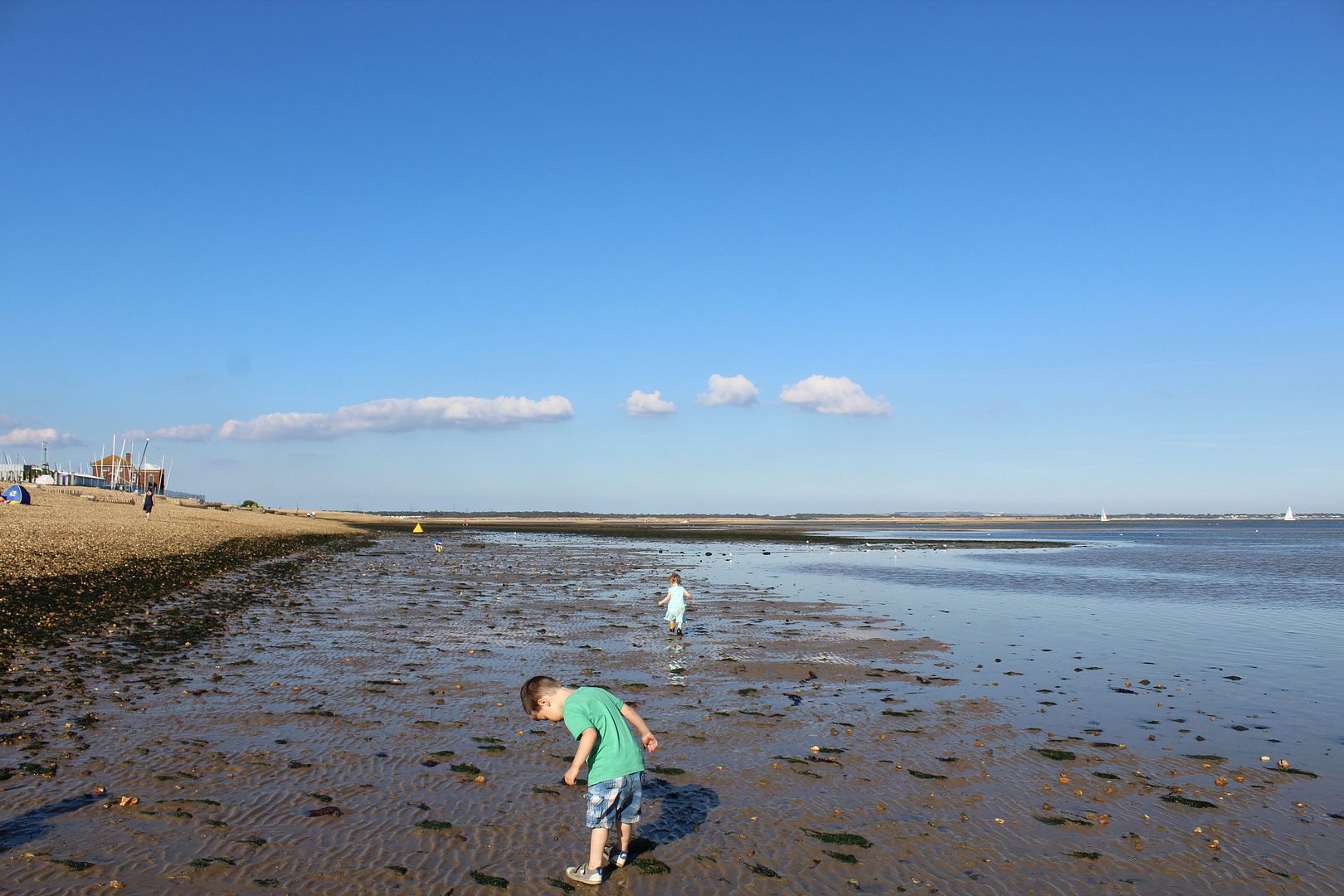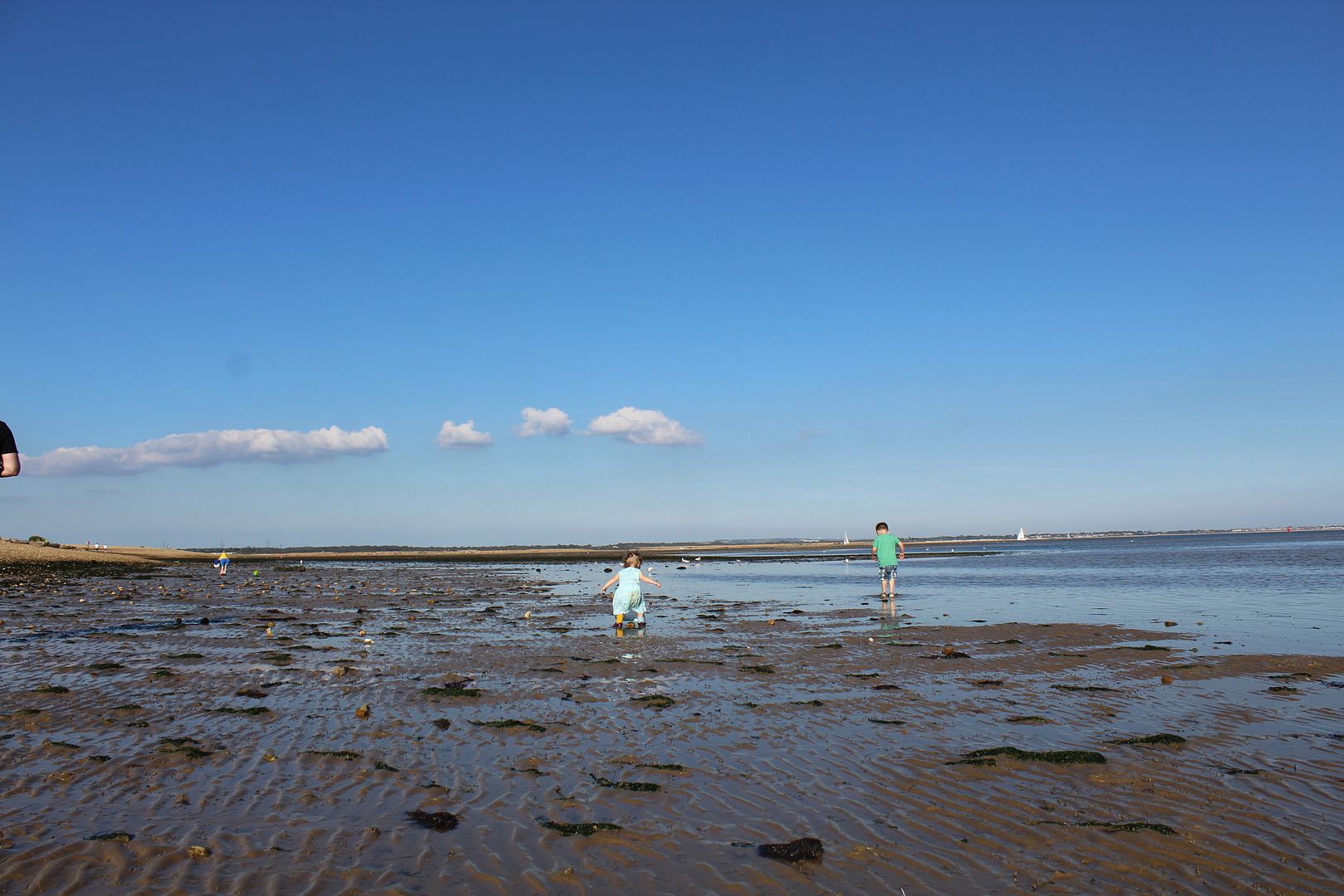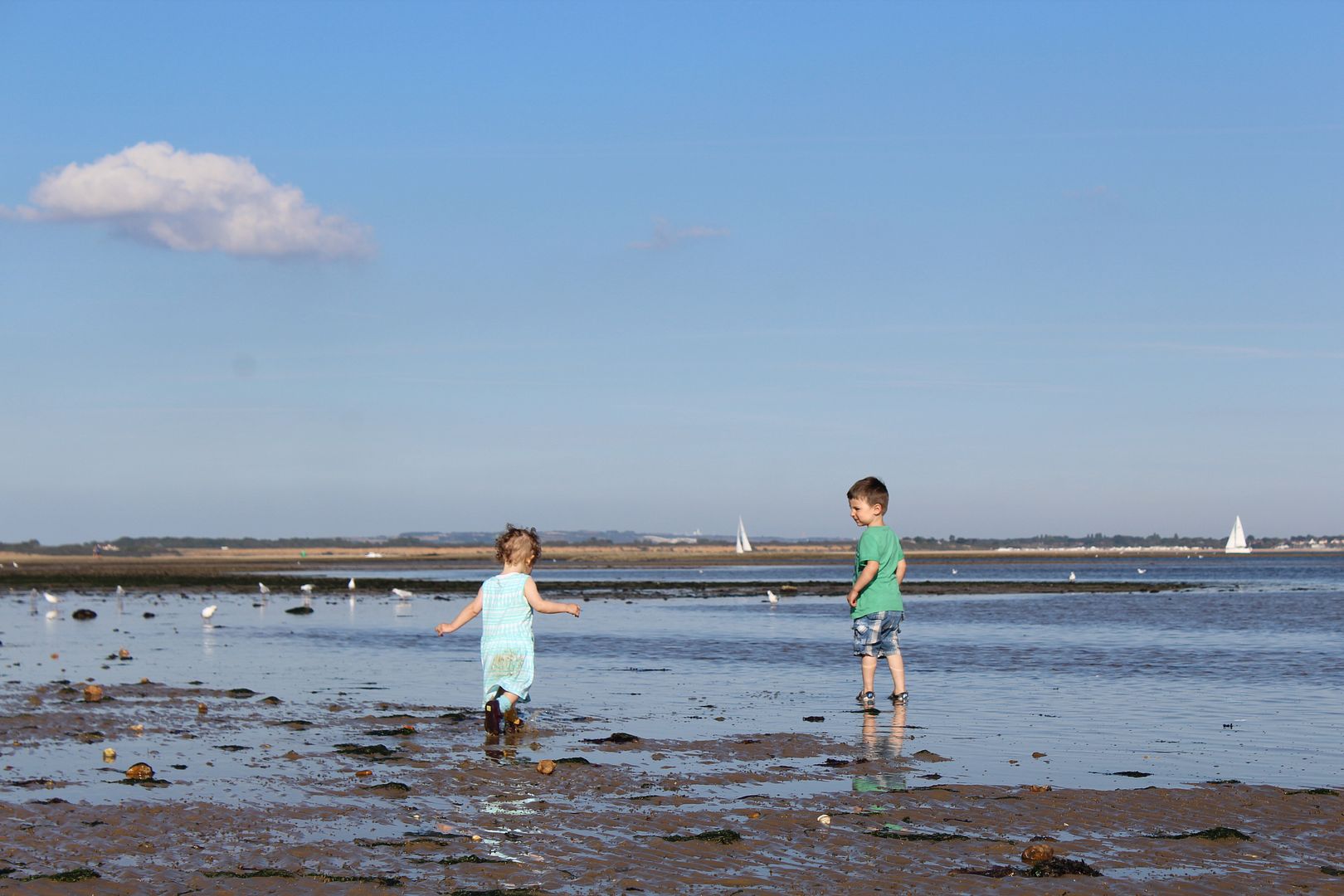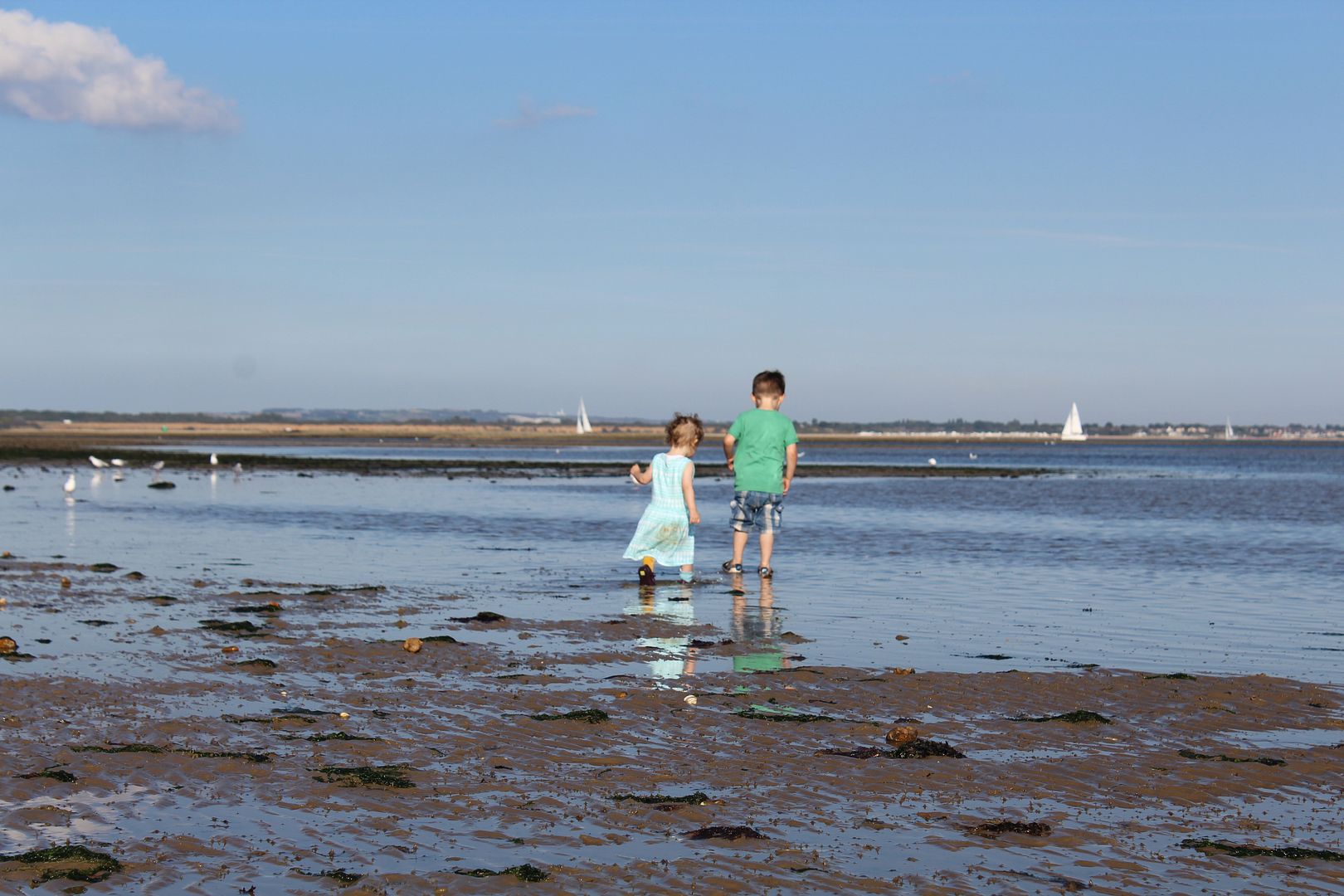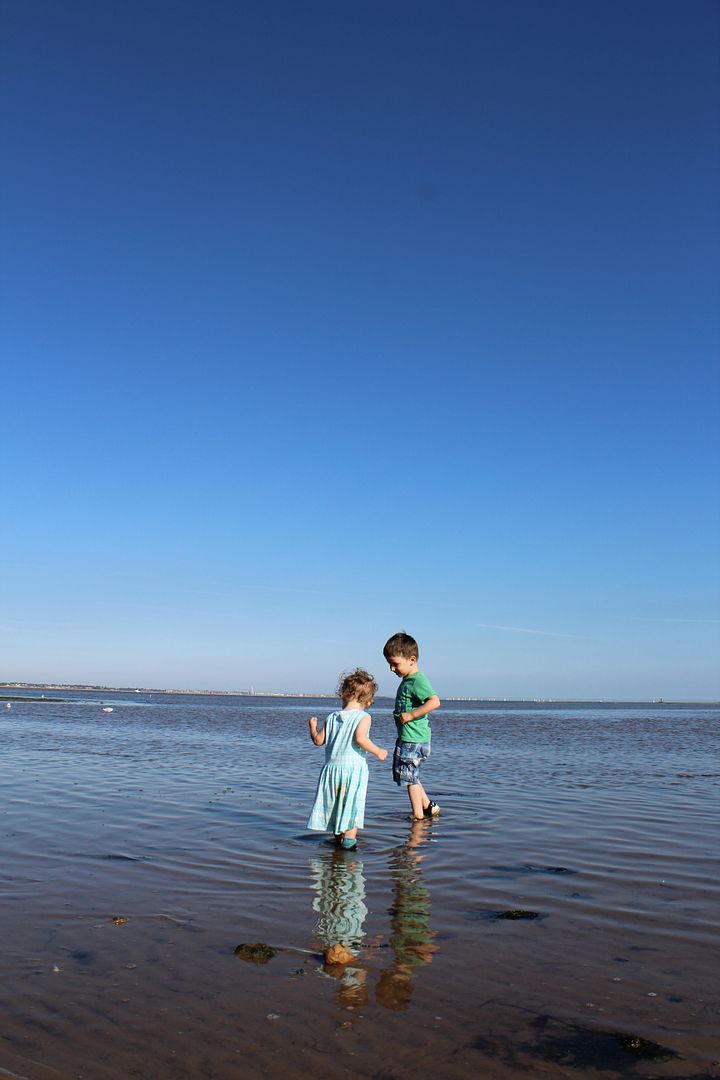 (The photo above is my absolute favourite.)