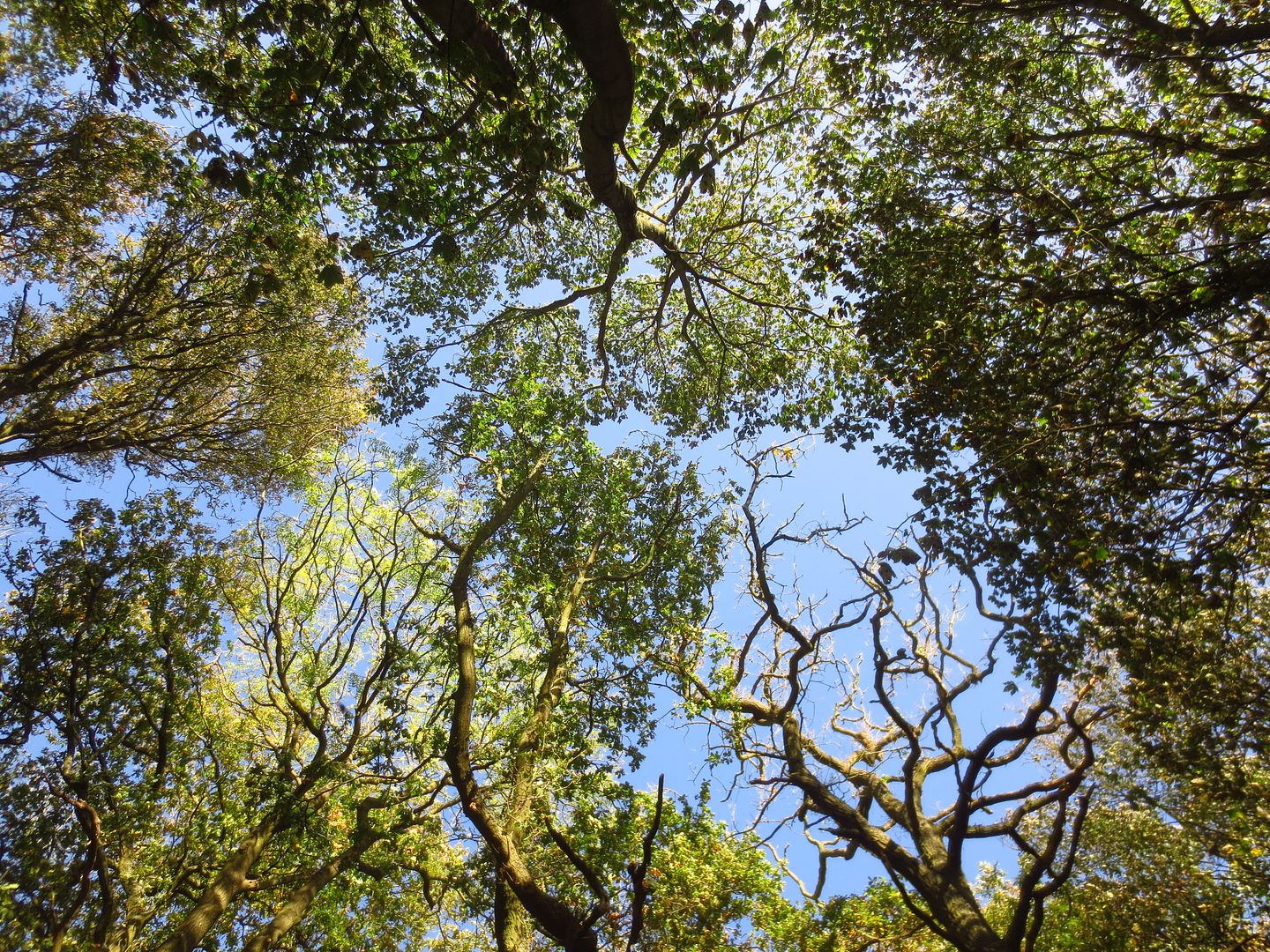 Evening all. I am amazed that I am sat down with my laptop open! TTB has a cold and his back teeth are hurting … it sounds very mild to write it so simply like that when I can see how much pain and discomfort he is in. This does mean that when he goes to bed he wakes up every 20 minutes or so until I go and stay in there all night with him. I know that he needs me to make him feel better but being needed so much day and night is a bit draining. I feel mean feeling frustrated about him being poorly and I'm trying not to dwell on it. It won't be forever and the best thing I can do is just cuddle him (upright) and chuck all manner of vapoury mentholy calpoly things his way until he's better.
Until then, I am going to cheer myself up with these trees. When we stayed with my mum a couple of weeks ago we went for a rather glorious Autumnal walk in the woods. It was perfect really, bright blue sky, sunshine, a bit chilly and lots of Autumn things like leaves and mushrooms and sweet chestnuts. The later were rather shrivelled and no good but TTB thought the spiky cases were most excellent and collected loads of them for my poor mum. He didn't seem to notice the spikes on them at all but did push them quite hard onto her hands and she definitely felt the spikes!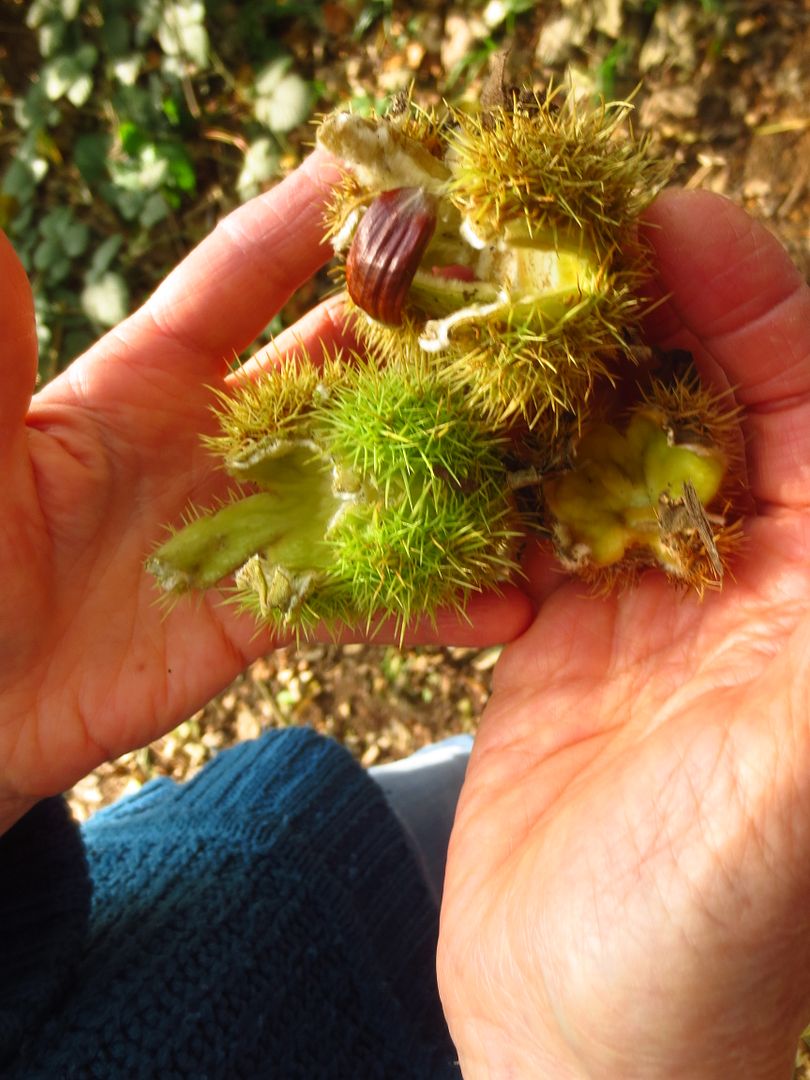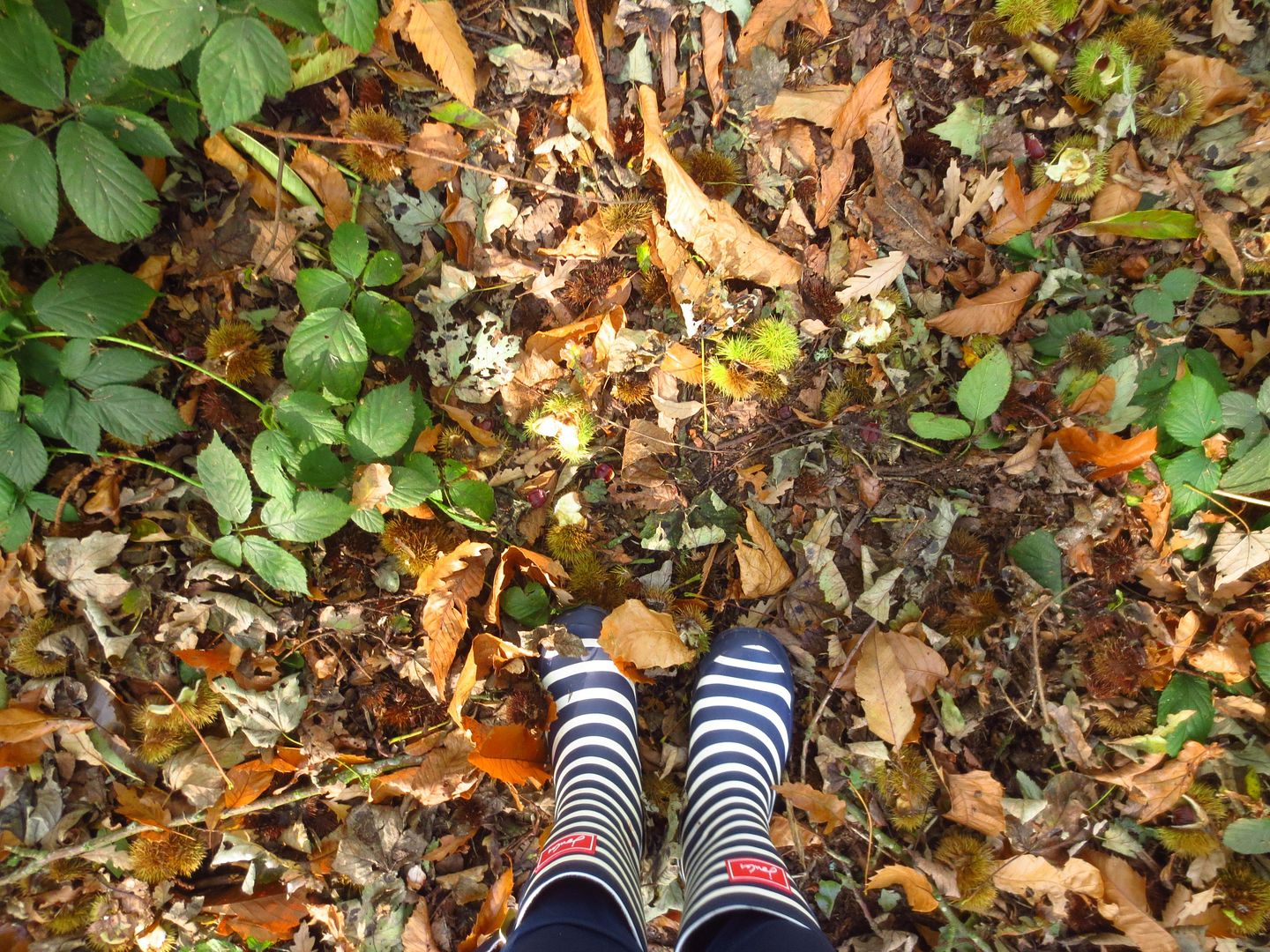 How many times have you seen a photo of feet in leaves this Autumn? I bet its a lot. I know I do it every time I am walking in leaves in my boots!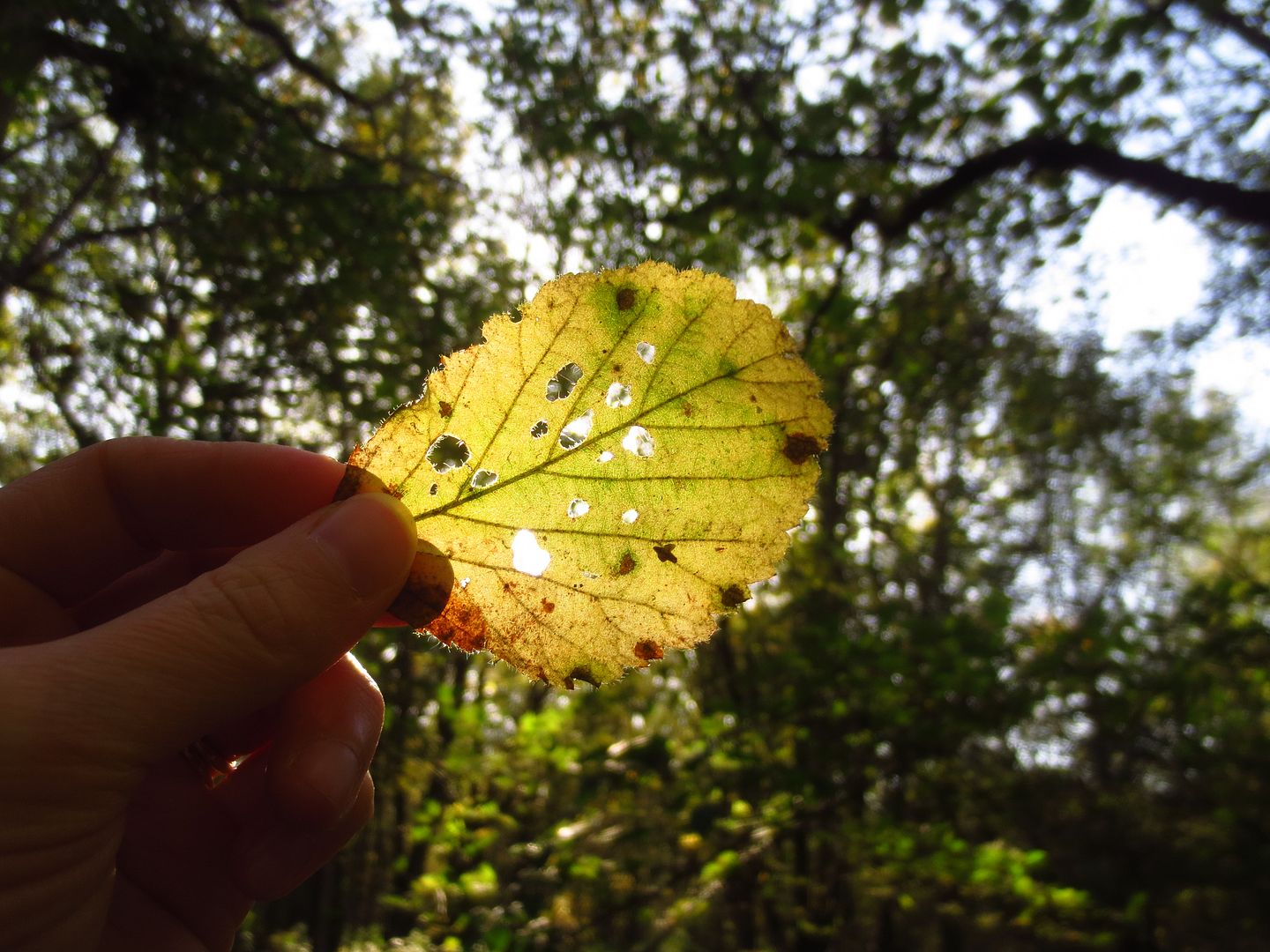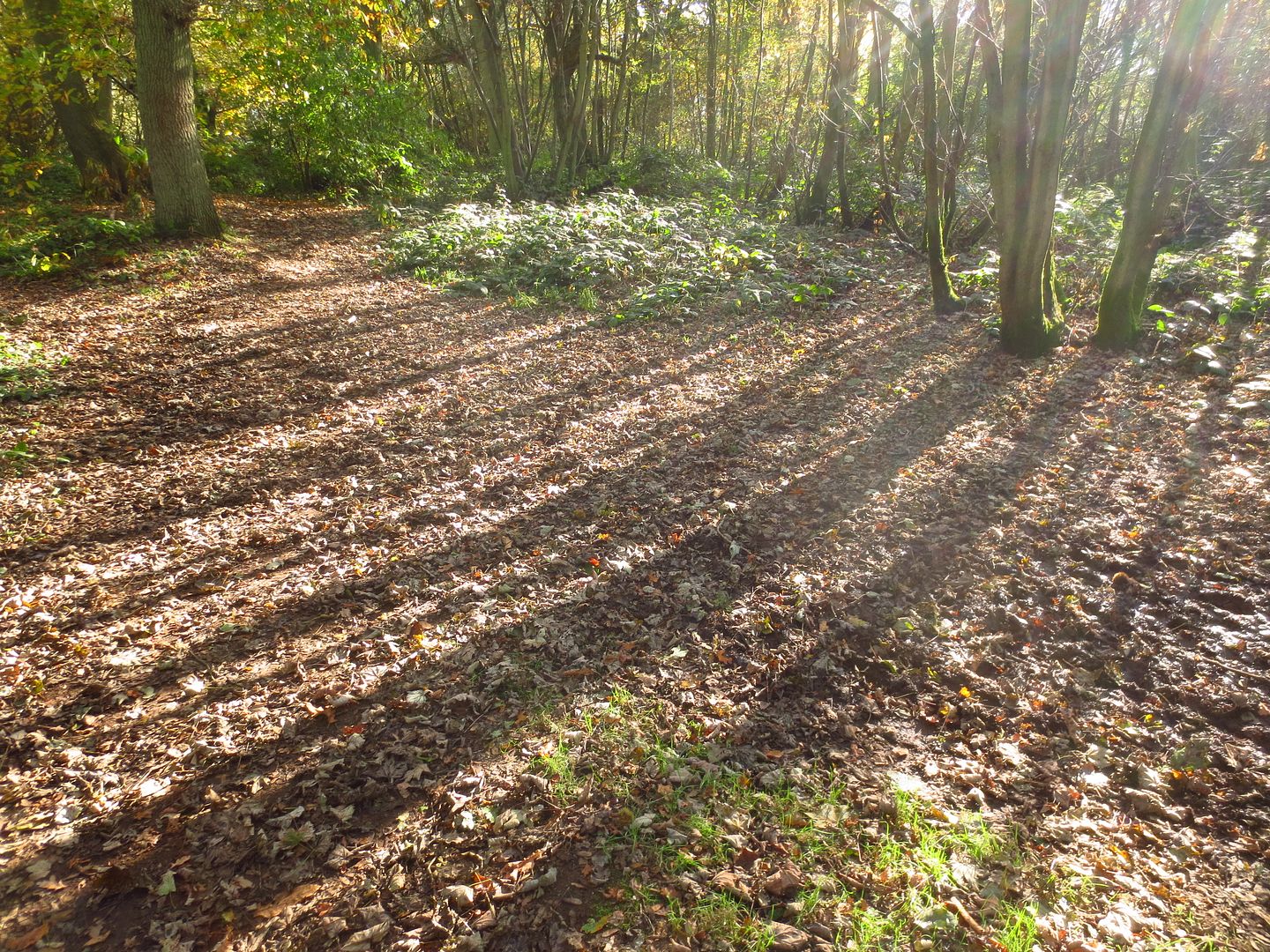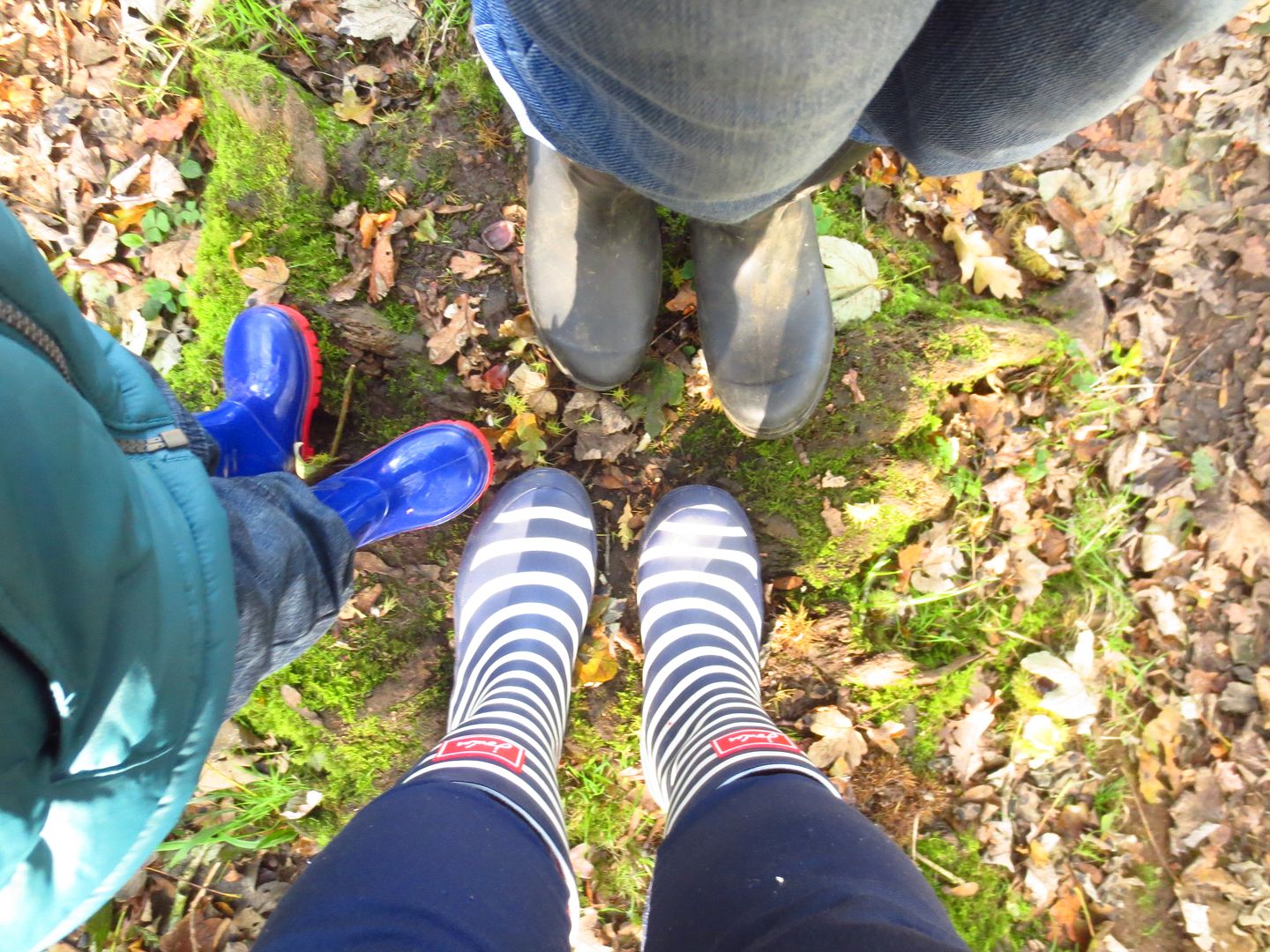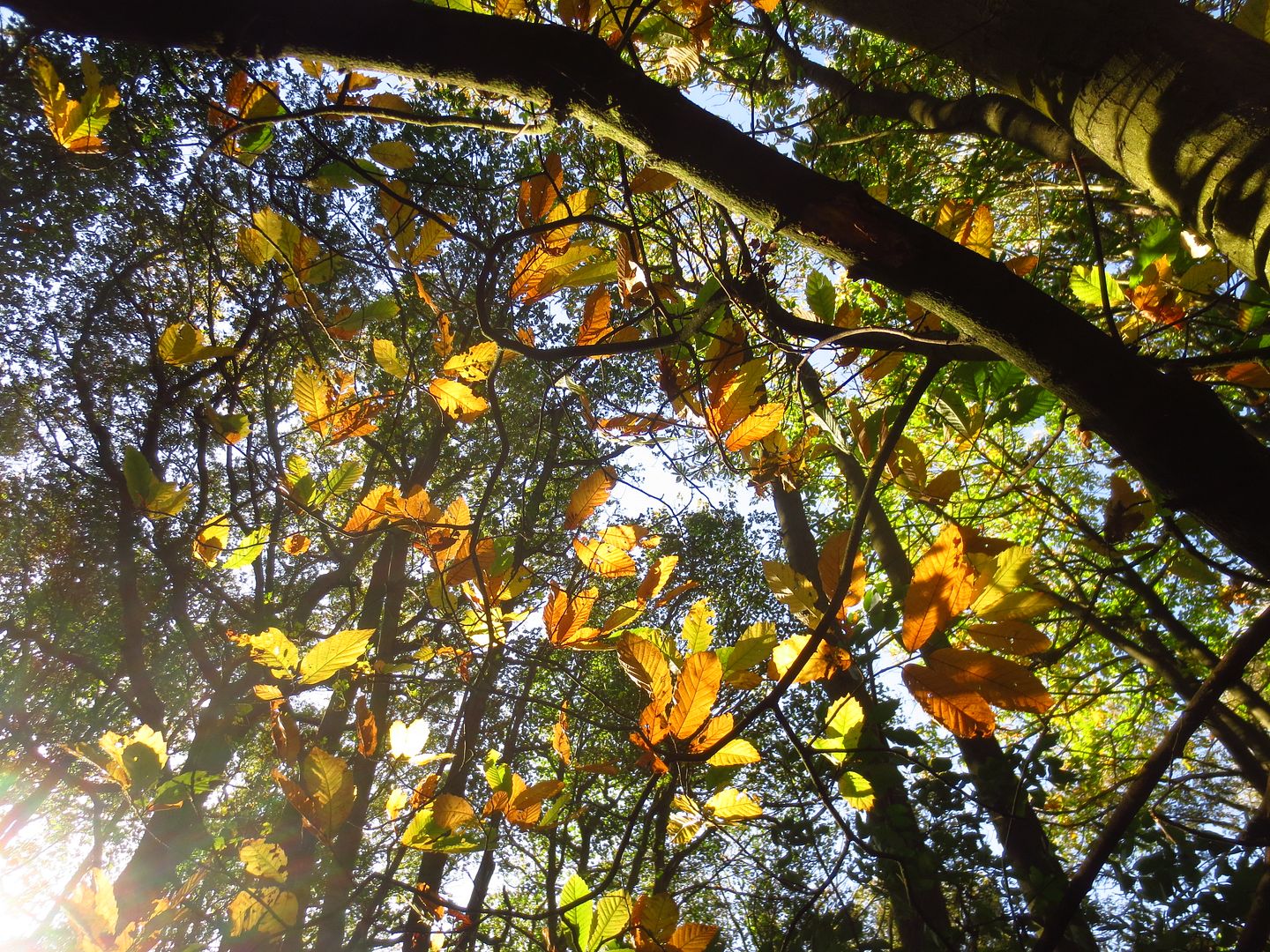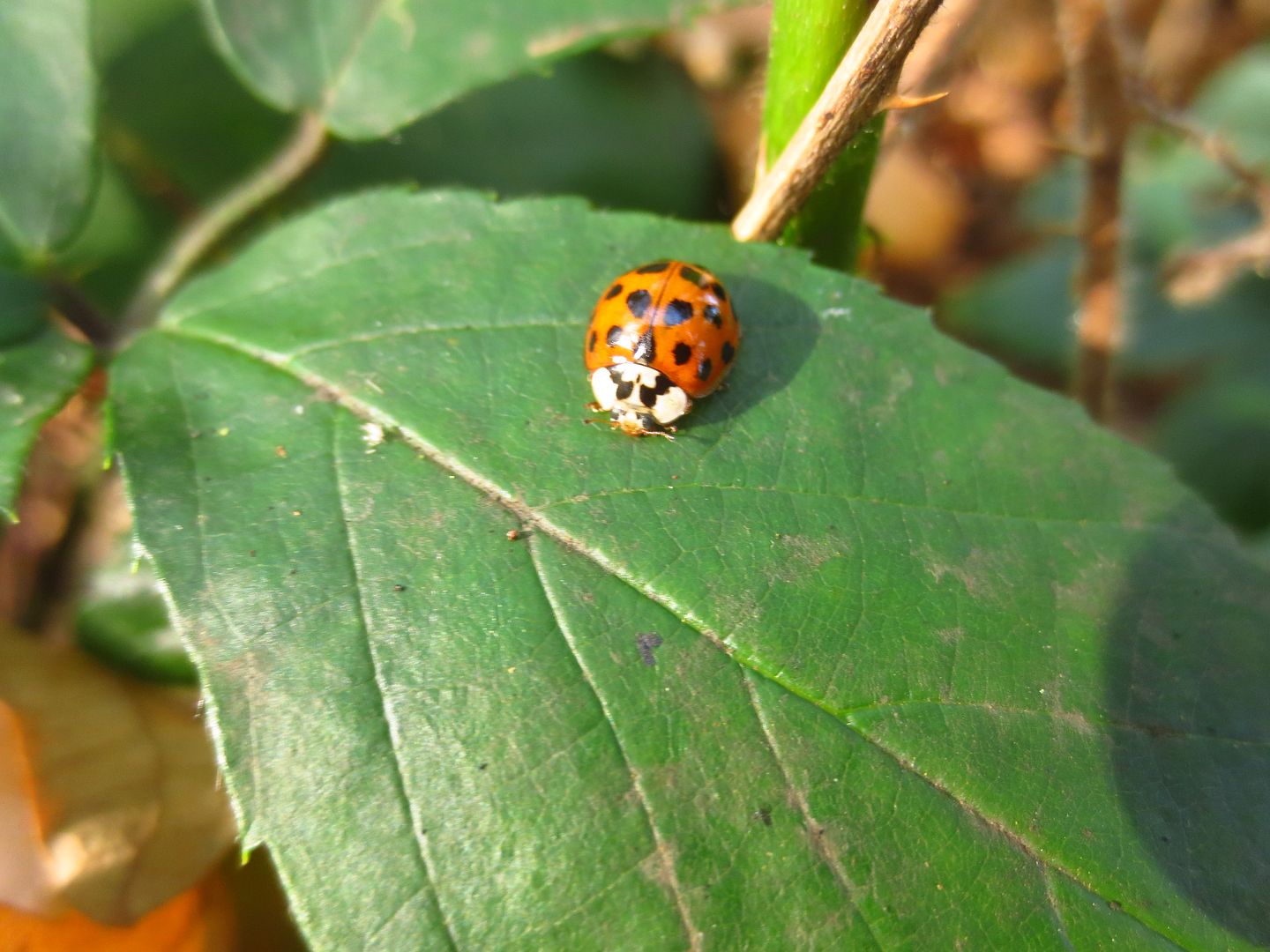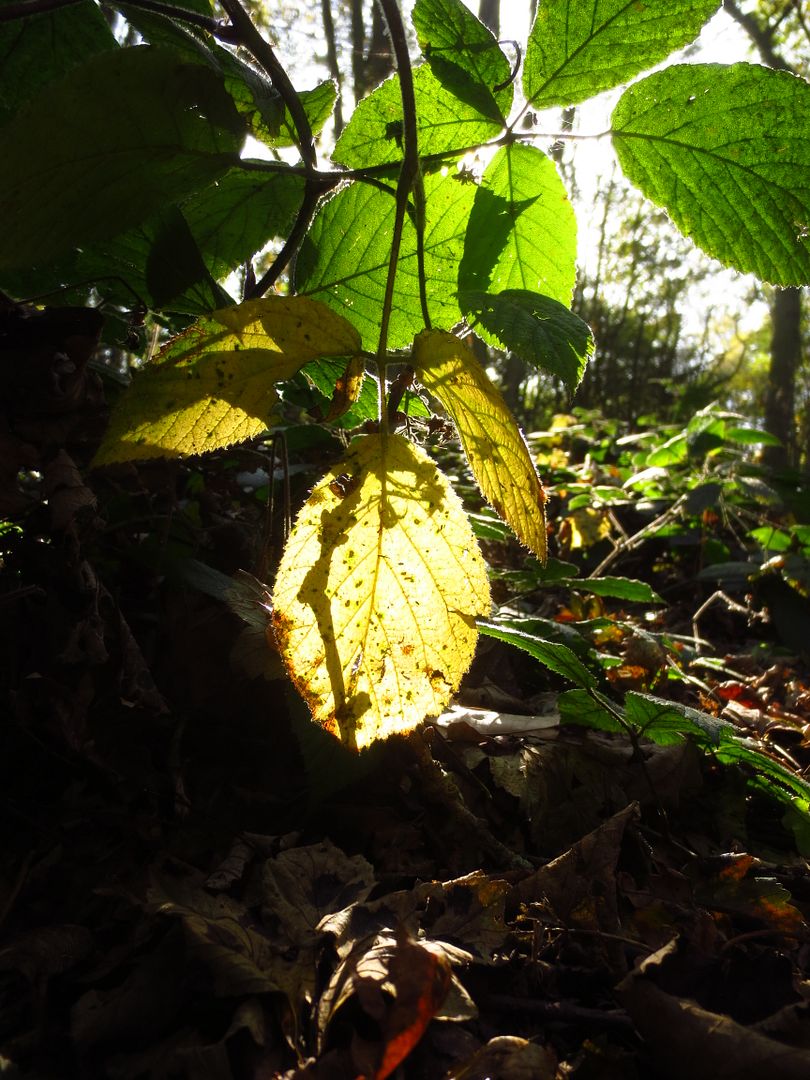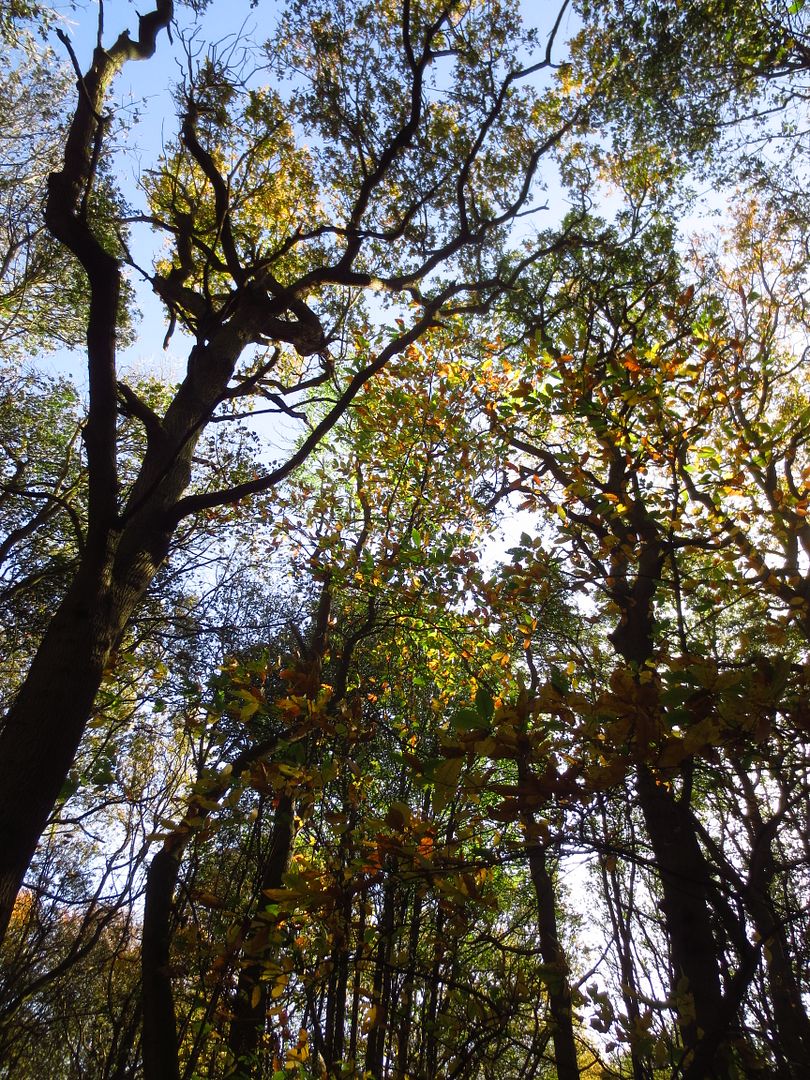 Well, I've been up to TTB 6 times in an hour and a half so I've given up and now he's on my lap "helping" me write this. I can't reach the keyboard to type much so I'll just say: I love trees, pretty light, lots of leaves, TTB loved the woods. There! Now, I guess I'm going to have to go to bed so I can hold him upright again!
x