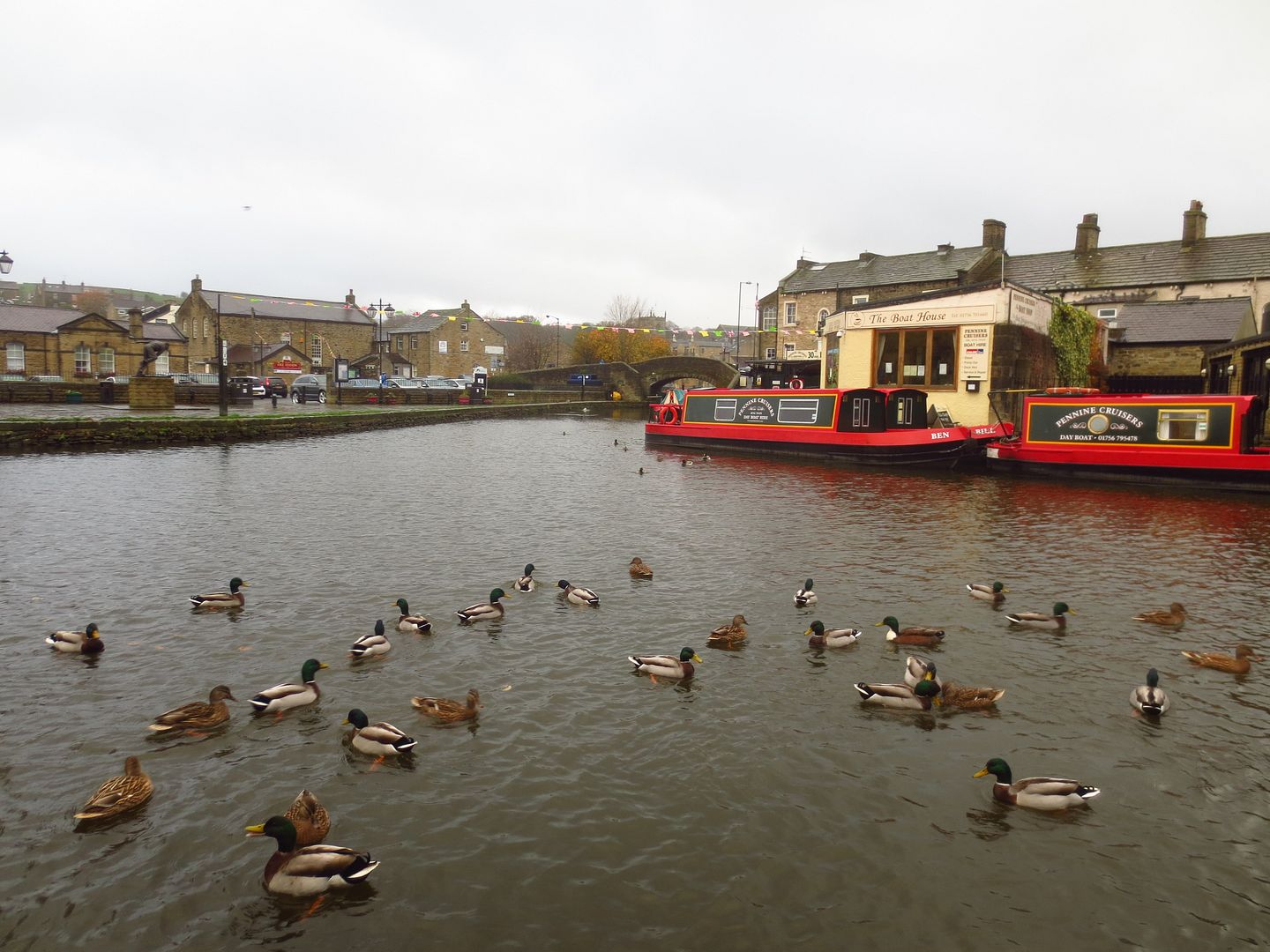 Hello! Happy days: we are almost completely "cold free" now, hurrah! (Teeth still a problem but not much I can do about that really.) Thanks for your supportive comments, I know a cold isn't a major serious illness type thing but dealing with it always makes my head go a bit boggly. And the sleep! I kept having to have a stern talking to myself about complaining about lack of sleep, in 4 months this amount of sleep will feel like a luxury.
ANYWAY, I'm not sure that everyone wants to read about the state of my child's teeth so I will move on. Look, ducks! I actually managed to get us out of the house today (I would prefer to hibernate indoors for most of the grim weather but that's not really possible…) and we went for a walk. By the time we were ready it has started to rain, it was windy, brrrrr. But we needed to fill the morning somehow so we kept on going.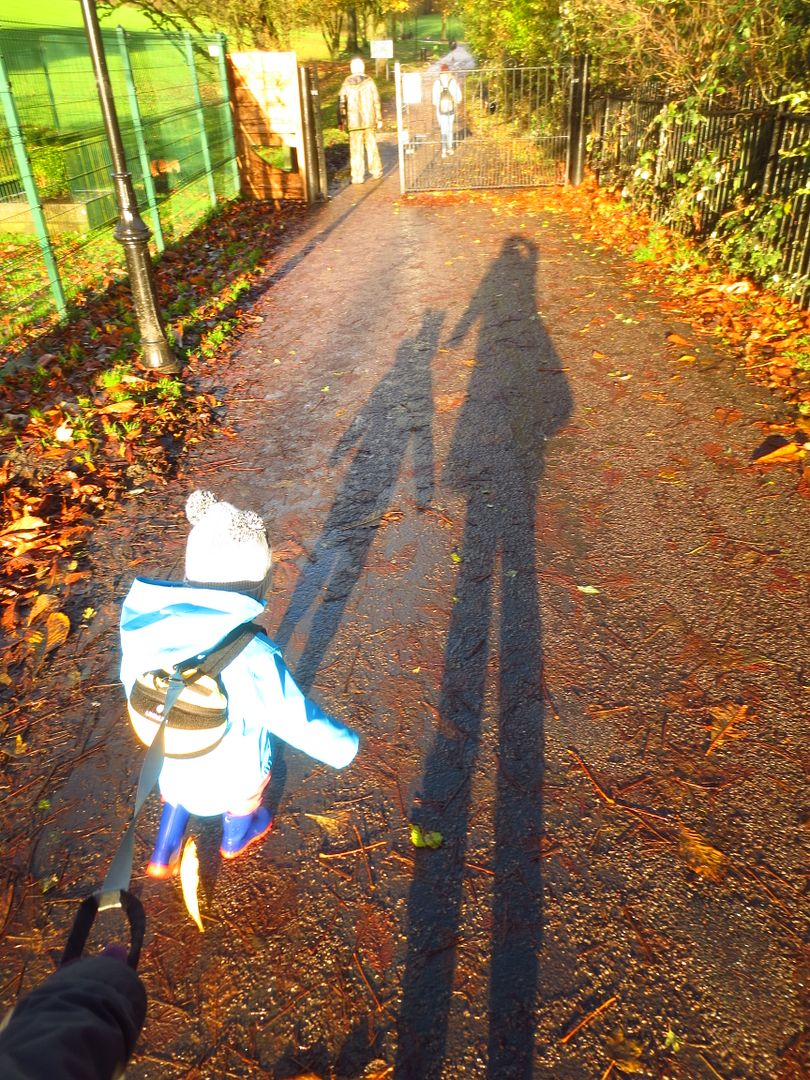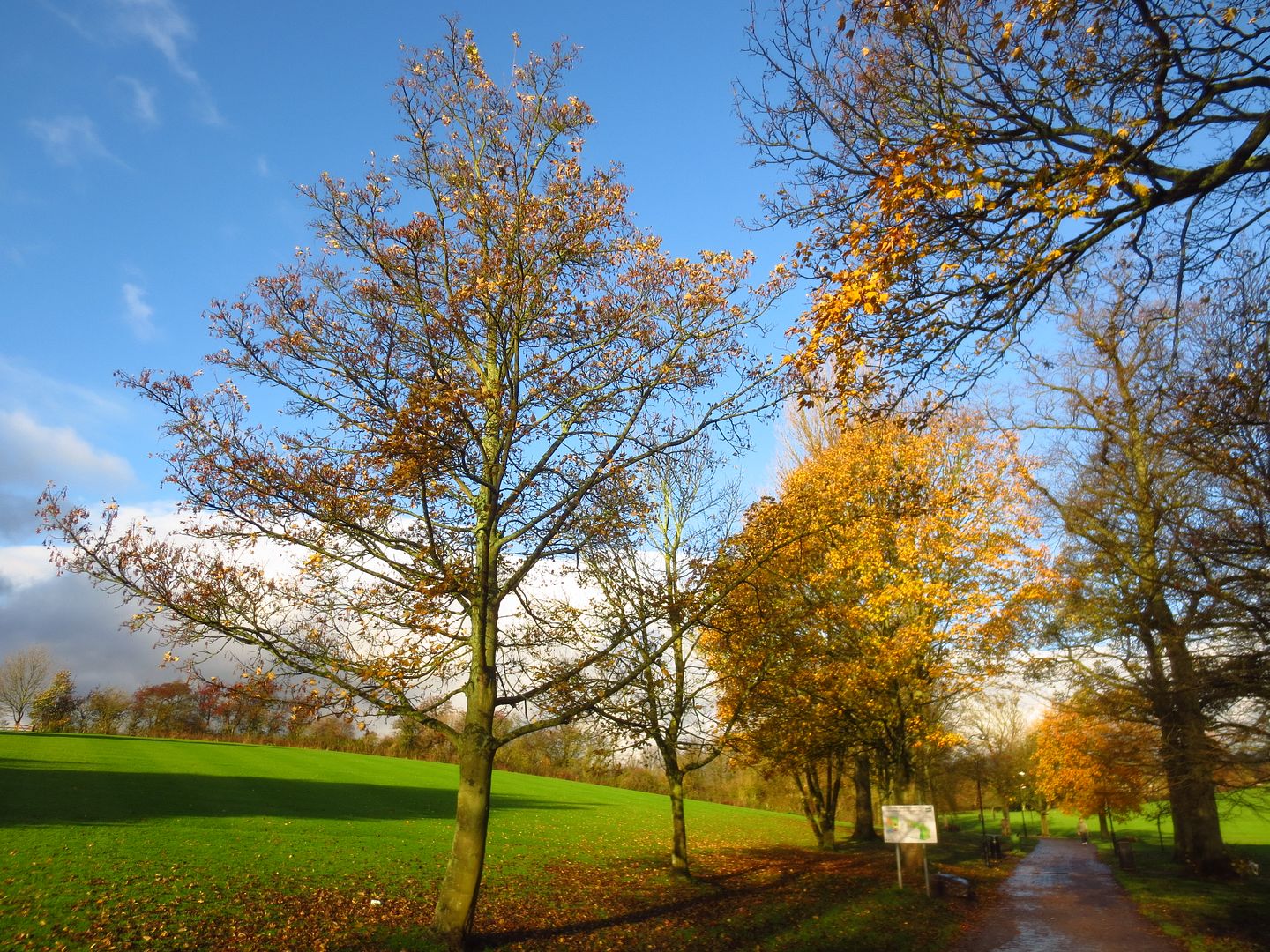 When we reached the park though, there must have been a break in the clouds and just for a few minutes the sun shone fiercely. It changed the whole feel of the morning from grey and drizzly to bright, stunning Autumn.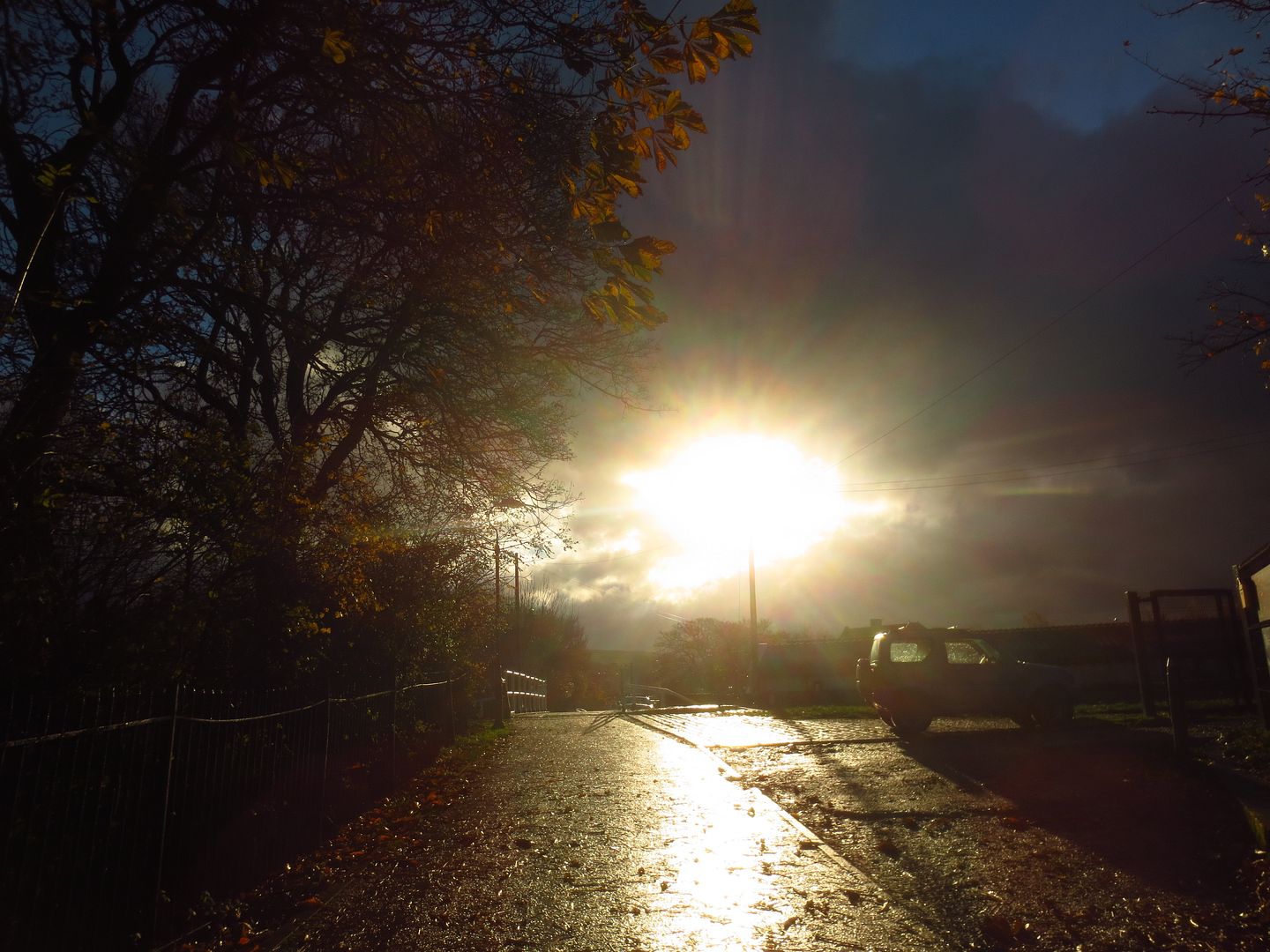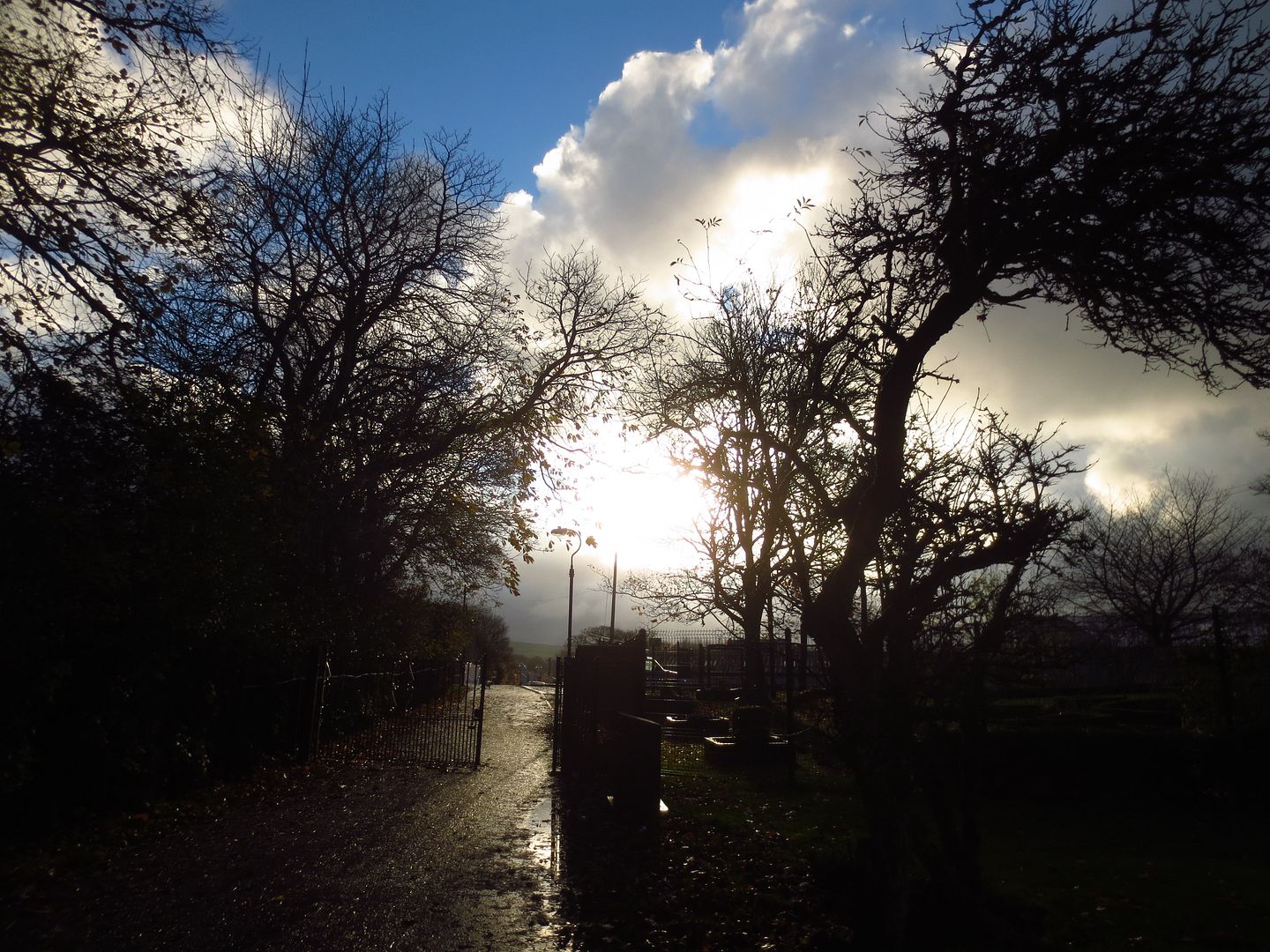 The light changed quite quickly over those few minutes and I like the differences that you can see in these three photos. They're from slightly further away each time because I had TTB on reins and he had seen an enormous puddle (or in his words, "norma pubbul") and was not hanging about.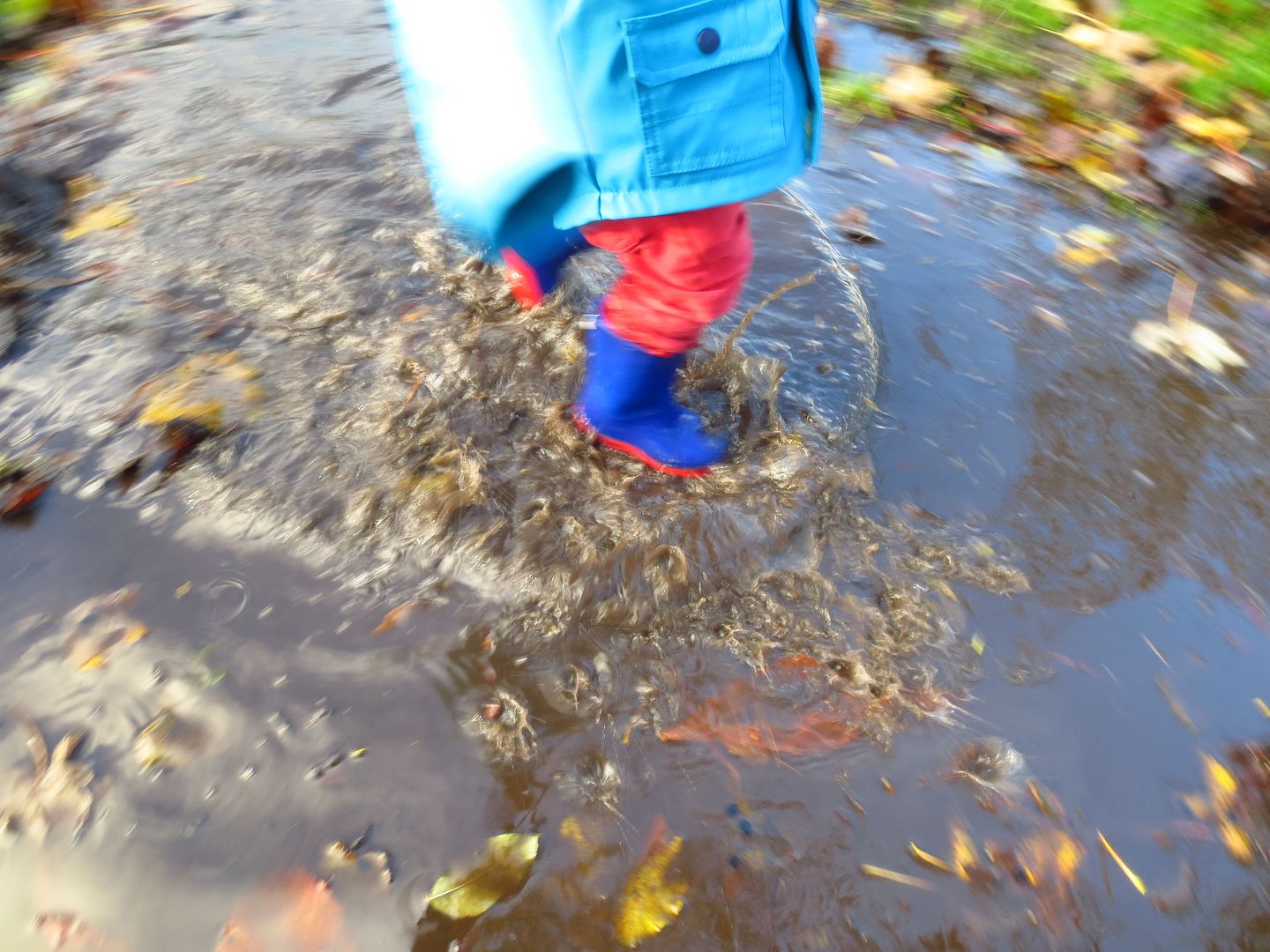 Ah yes, Norma Pubbul was followed shortly afterwards by: "Oh no! Wet trowwer!" and a request for "clean dry trowwer?" The fact that he knows how to say "clean, dry trousers" should give you some indication of how frequently he needs them. The outside world is just so wet and muddy and tempting at this time of year!