Hello! I have just returned home from a rather relaxing and enjoyable week with my family and, now that our second scan has shown that all is ok, I am very excited to share our news with you all. As you can see I am somewhat pregnant! Our baby is due in March 2015 and we are very excited to meet him or her. I'm a little alarmed at just how big my bump is already, I don't remember being this bumpy this early last time round, although I suppose my stomach muscles are probably not very good any more!
I always intended to announce this pregnancy with a knitted garment or a blanket or something but that hasn't happened! Sometimes there isn't any time for crafting or making things and you just have to go with it and enjoy the other things you're doing. I'm sure this baby won't be wanting for blankets though!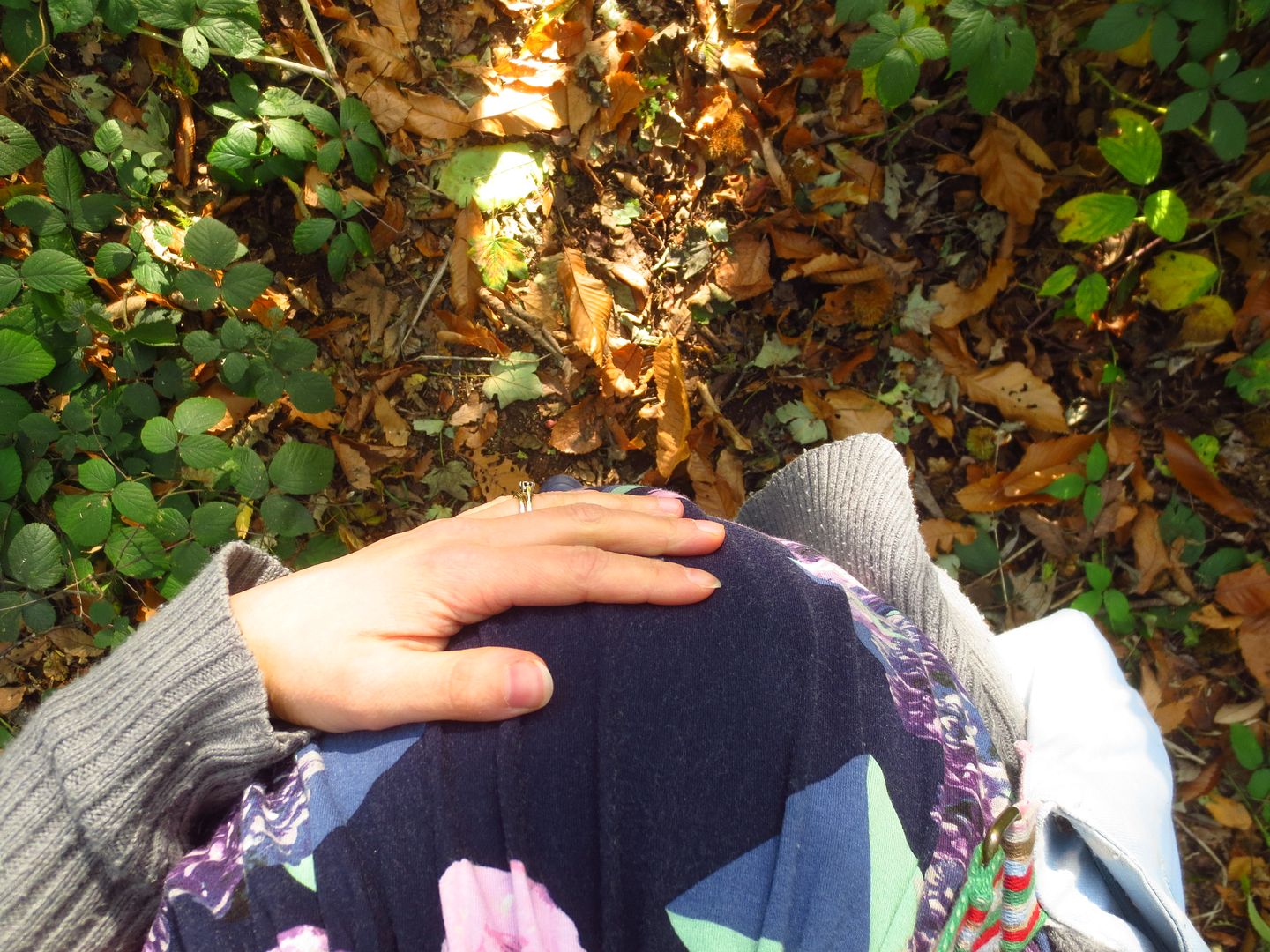 There are lots of emails in my inbox that I desperately need to reply to, I'm so sorry that I haven't got back to you yet and I'll try my best to get on it this week. Thank you for all your sewing advice and tips as well, the quilt is on hold for the moment until I've bought a rotary cutter and board – I really want to learn how to do a layered quilt with backing and wadding rather than a fleece backing although that does sound like a good way to do it. I've got some fabric for a border (just need to figure out the best way to do it), and I would like to use a natural fibre wadding although I haven't gone and looked at the ones in the fabric shop yet. Maybe even this week, who knows!
Now, I really should go and unpack our things and bath my boy and put him to bed! Lots to do :-) Love to you all xxx