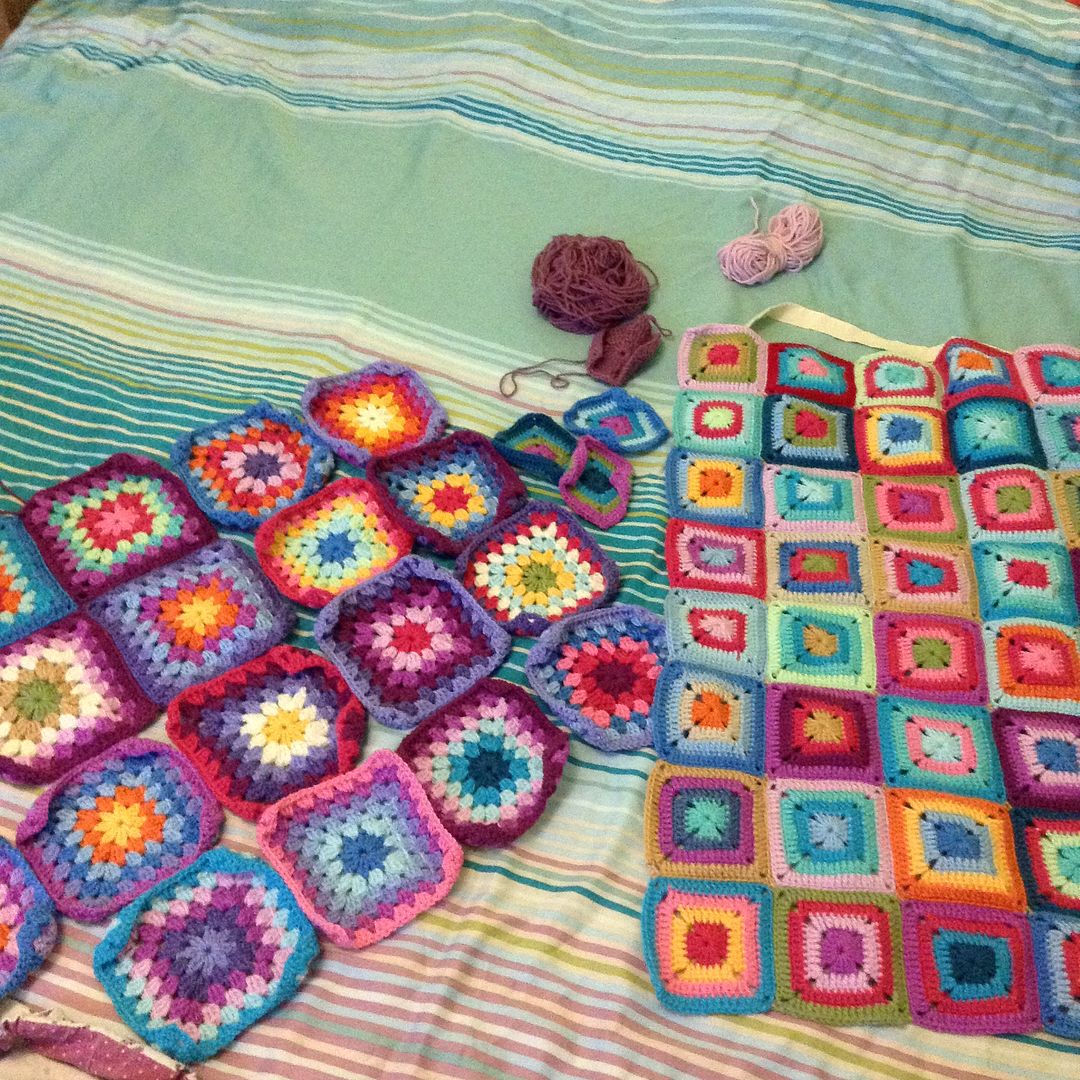 When I looked through my photos from this week, I discovered that I had about 65,000 that related to conkers: finding conkers, TTB holding conkers, conkers with flat edges … and nothing of any actual interest to anyone other than me and my conker-obsessed child. Happily though I remembered that I joined a load of granny squares on the spur of the moment the other day. I was looking for something else during the day and emptied out my (ahem, one of my) project bag (s) and found 17 granny squares that I made back in June, plus that will-someday-be-a-blanket that you can see above.
Usually when I make a blanket out of squares I like to make them all first and then spend ages organising them in a way that looks pleasing to my eye. But then I thought about how much fun it was to join that will-someday-be-a-blanket just for the sake of it and I just grabbed my yarn and went for it! (Links for those other squares here and here.)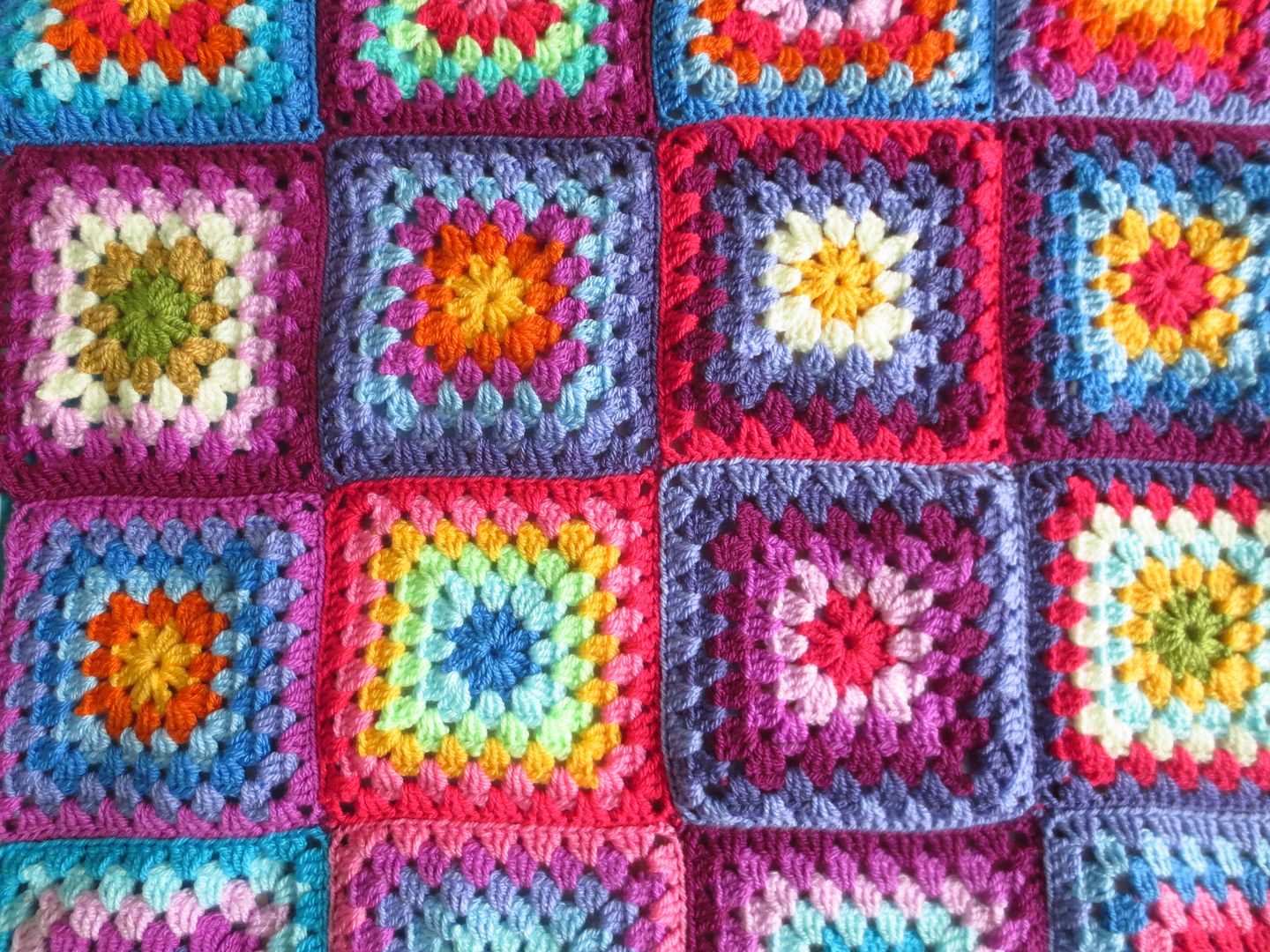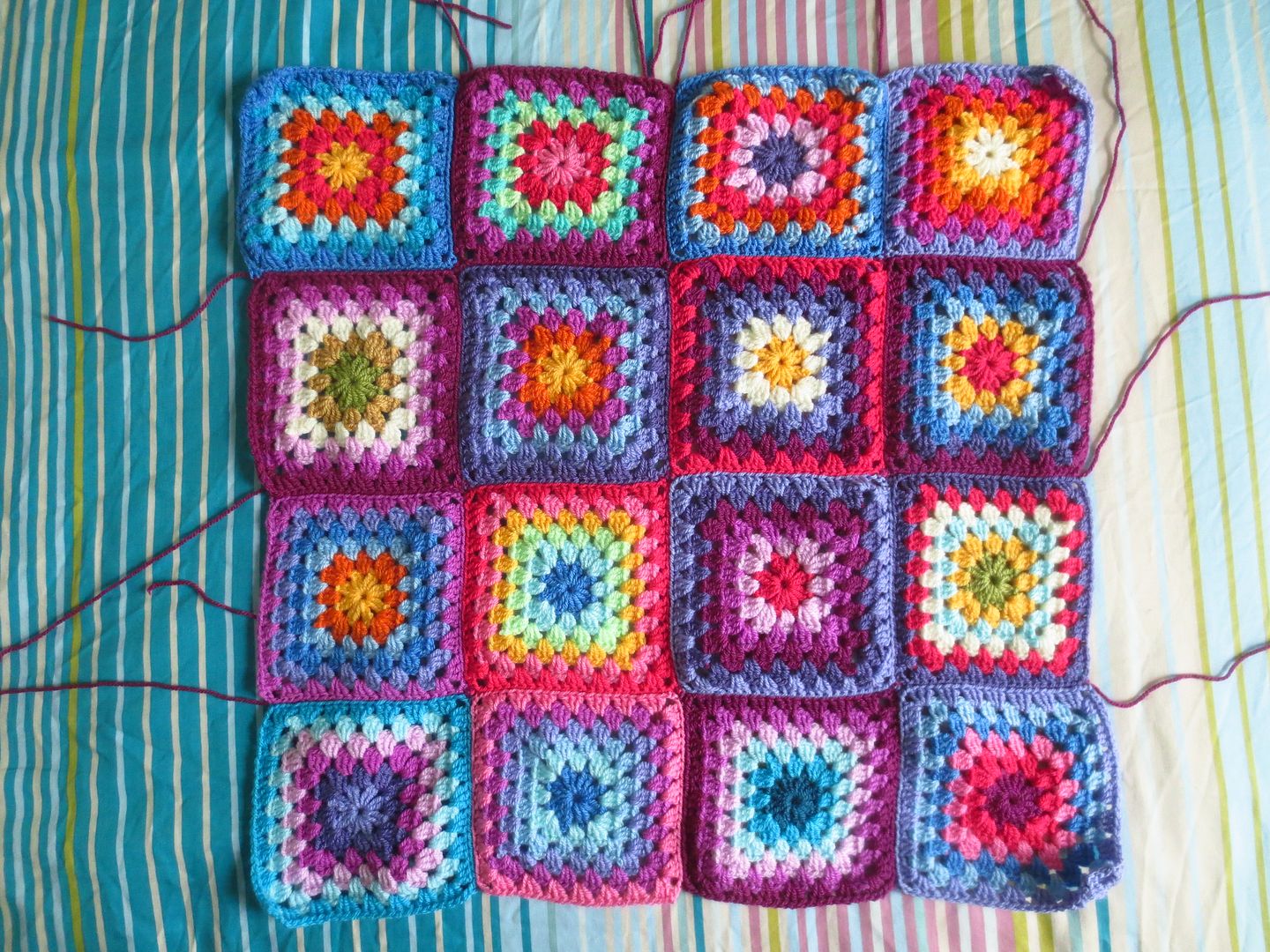 There's one square (3rd one in and 3rd one down … pomegranate centre, lavender outer) that is a bit bigger than the others and it's making it a bit puffy but it probably won't matter in the long run. The rest are fine.
I wrote a bit about how I made these squares here, admittedly not in wonderful pictorial detail but if you can make granny squares normally you can probably figure it out. 8 spokes made of 2TR, then ch1 on the first round and then just the rest like a normal granny square but with no chain spaces at the sides.
Colour scheme wise I'm really just using up odds and sods for the first three rounds, but I wanted a pinky, purpley, bluey feel for the overall blanket so the outer rounds are all in those colours.
Now all I need to do is make many many more squares like this and I'll be done! Easy! Hah.
x