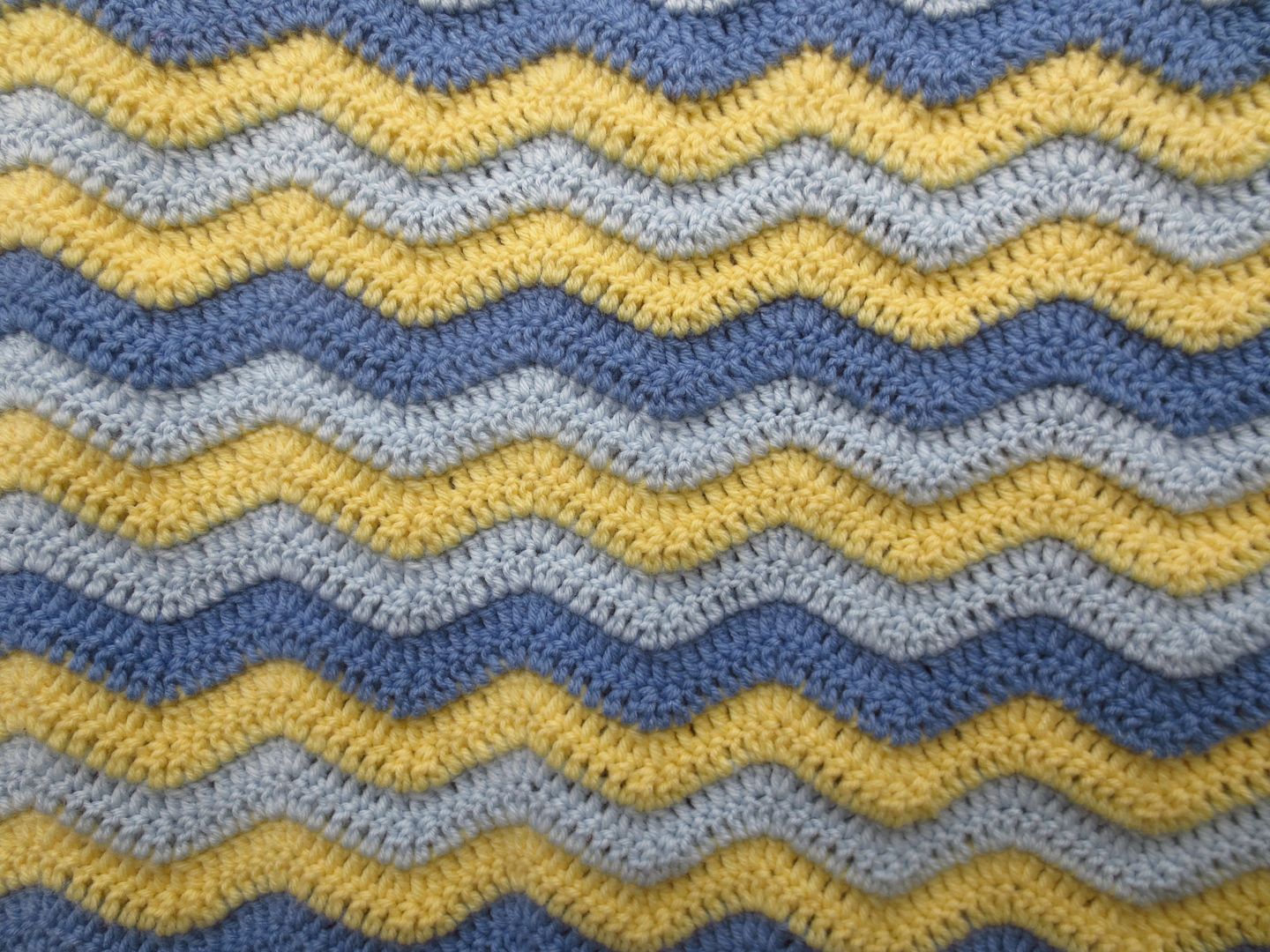 I'm soooooo close to finishing this little blanket! I haven't really taken any photos of it as I've been working on it as I've mainly just sneaked rows here and there throughout the days but nowhere in a place that's suitably photogenic for blog photos. (So you'll have to make do with photos taken on my garden chair this afternoon as it tried to blow away in the wind!
I suppose I should introduce you to it really. A few weeks ago I posted this post which featured some super soft Rico Baby Classic dk from The Homemakery. I did end up returning the two light blue colour balls and making this blanket just in three colours. My cousin and his wife are expecting their first baby in March and you know I can't resist an opportunity to make a new baby a blanket. I asked them if they had any colour preferences and they suggested pastel blues and yellows to match the curtains in what will be the baby's room. Initially I was a bit deflated because I prefer brights to pastels, but I am really pleased with the colours I've picked. They make me think of sand, sea and sky! Seaside colours, which is also apt as they do indeed live by the sea. I was a bit apprehensive about putting so much blue into a blanket for a baby that is not yet confirmed to be a girl or a boy, but then why would that really be a problem? Blue is a lovely colour and it's not solely reserved for boys.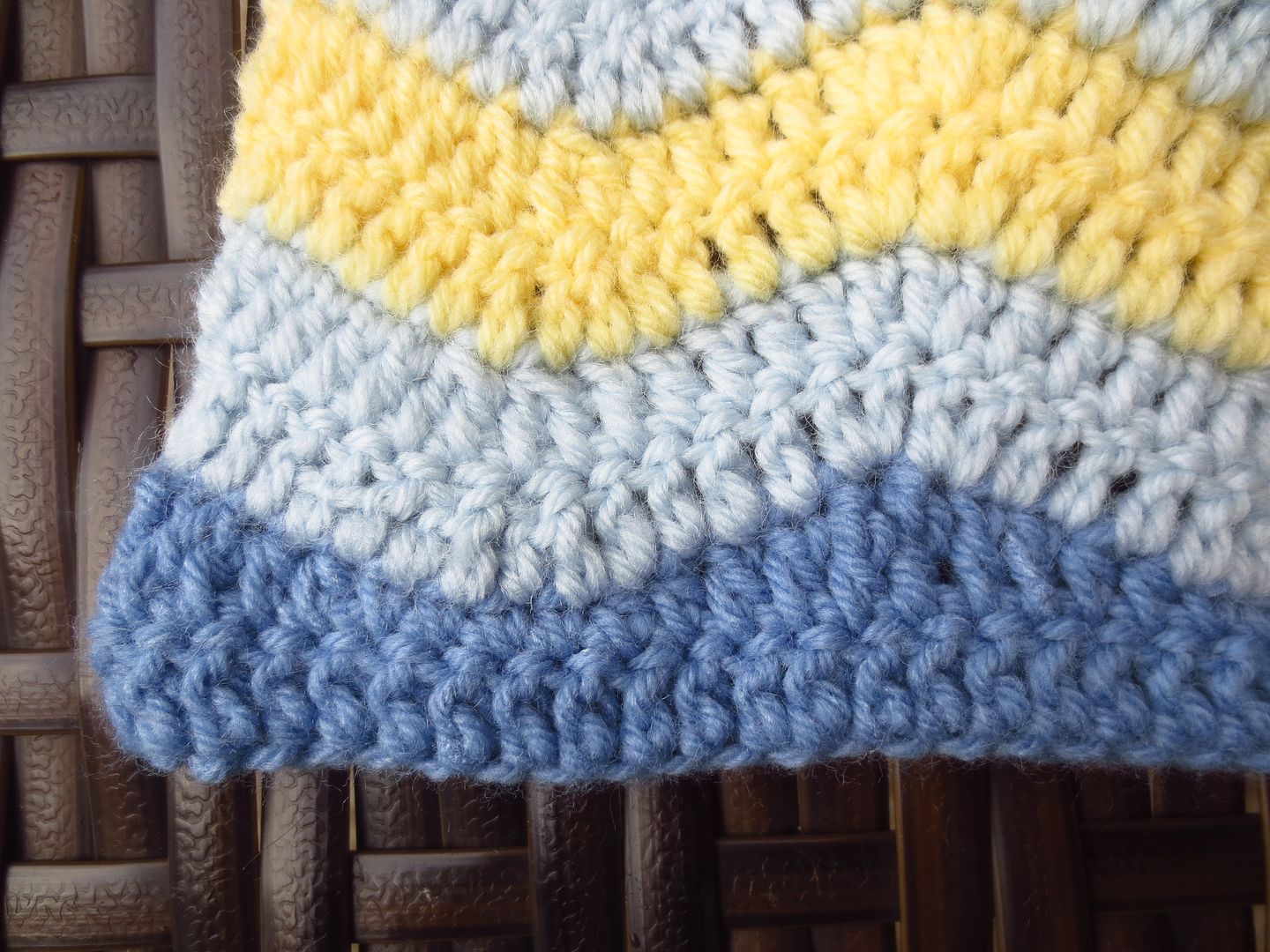 This blanket is the first time I have attempted to make a straight foundation row and then create the ripple by using the different height stitches. Do you see what I mean?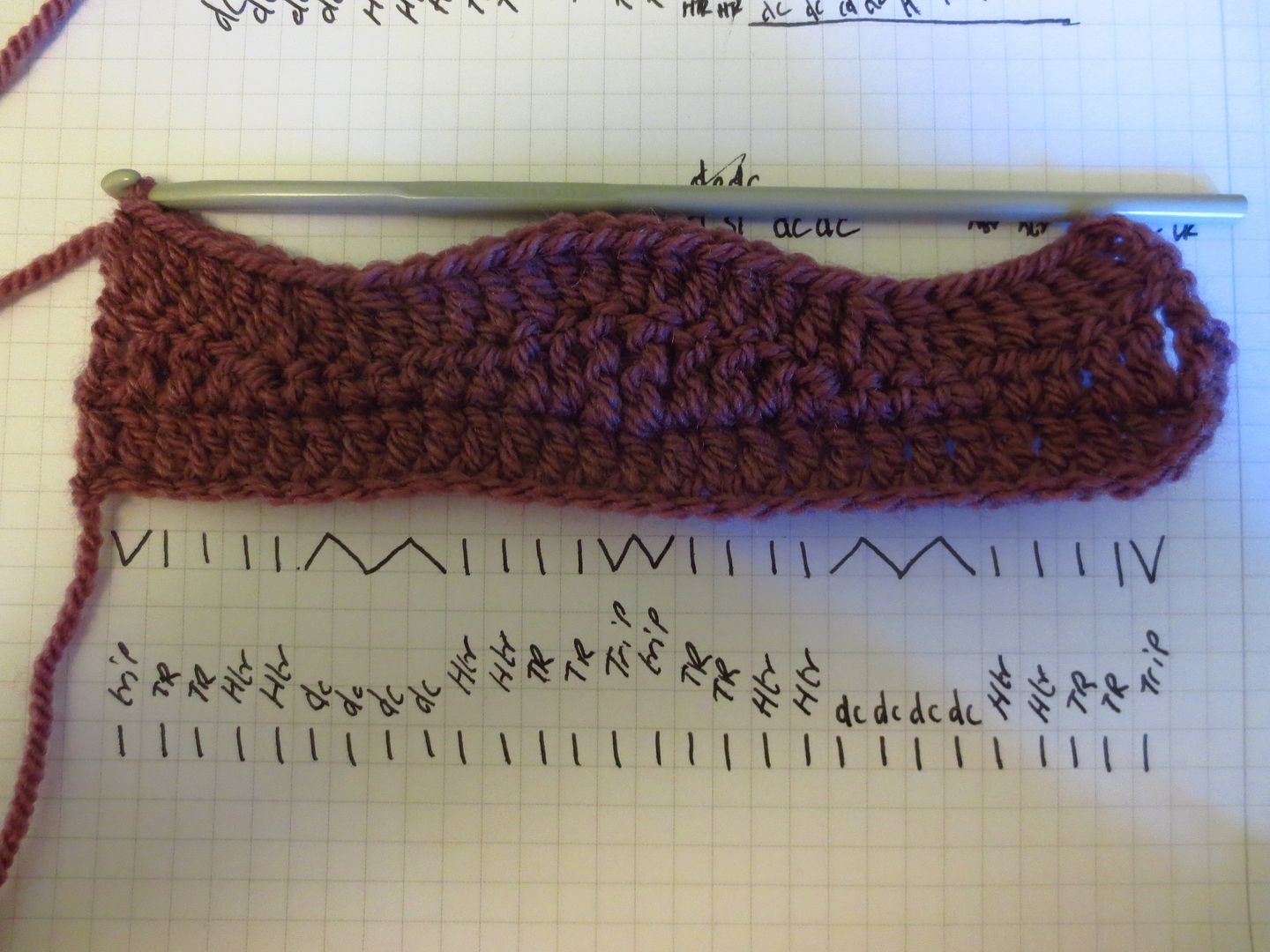 The practice bit I made turned out ok (the notes are just my workings but if you can understand and follow them then feel free to have a try!) but when I did it on the actual blanket, it did make a slight carbuncle bulge at the start! You can just see it in the picture above this one. It's ok, I've been able to disguise it with the border and you can't see it at all. I need to work out why its going like that though, perhaps I counted wrong or perhaps it was caused by the increase at the end. Who knows?
Oh and one other thing, I find it easier to work out of just one loop for the foundation row. It makes it feel a bit loose when you're working it, but it then gives you two loops to work out of when you come to do the border and it just makes that part (which is usually tricky and frustrating) so much easier.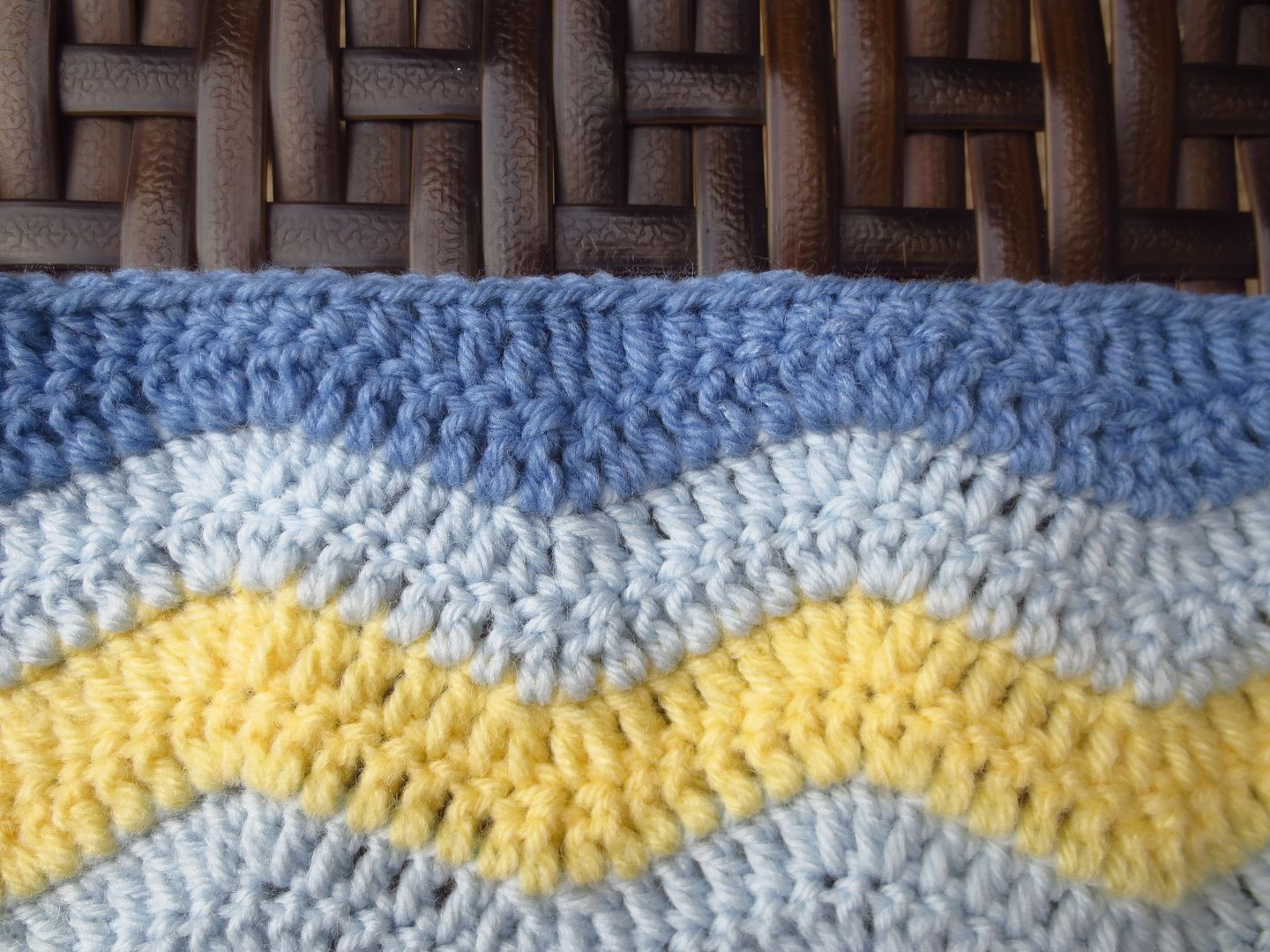 The top end looks really smart as well; this yarn works up very neatly. I'm working it on a 3.5mm hook as although I usually do dk weight yarn on a 4mm hook, Rico yarn (and also Katia yarn, they are both European) tends to be a bit lighter than the UK branded dk yarns like Stylecraft etc.
I'm working on the border tonight and then hopefully I'll get the ends darned in tomorrow. And who knows, maybe I'll be able to photograph it and post photos on here before the baby is born? Stranger things have happened!
x