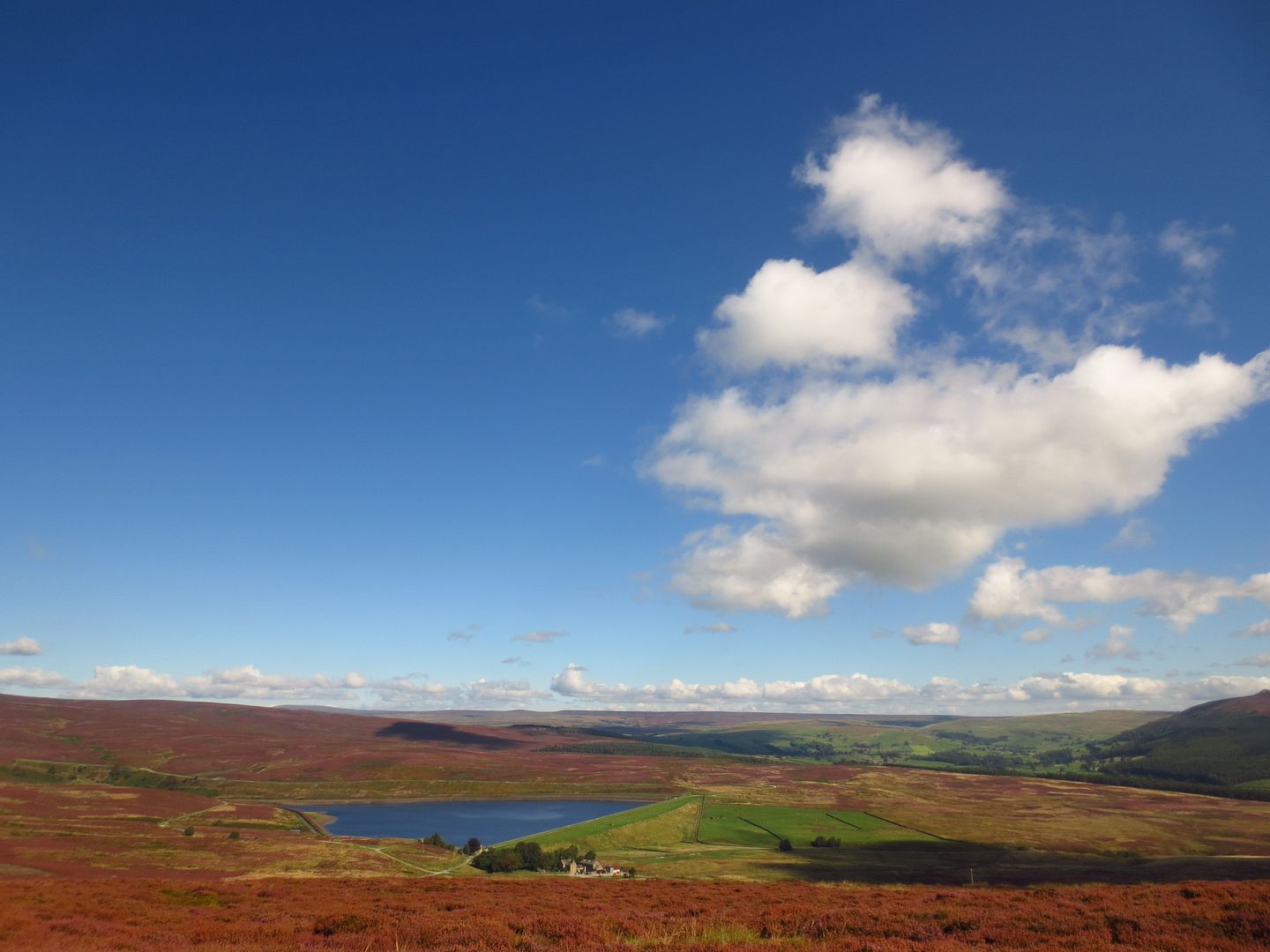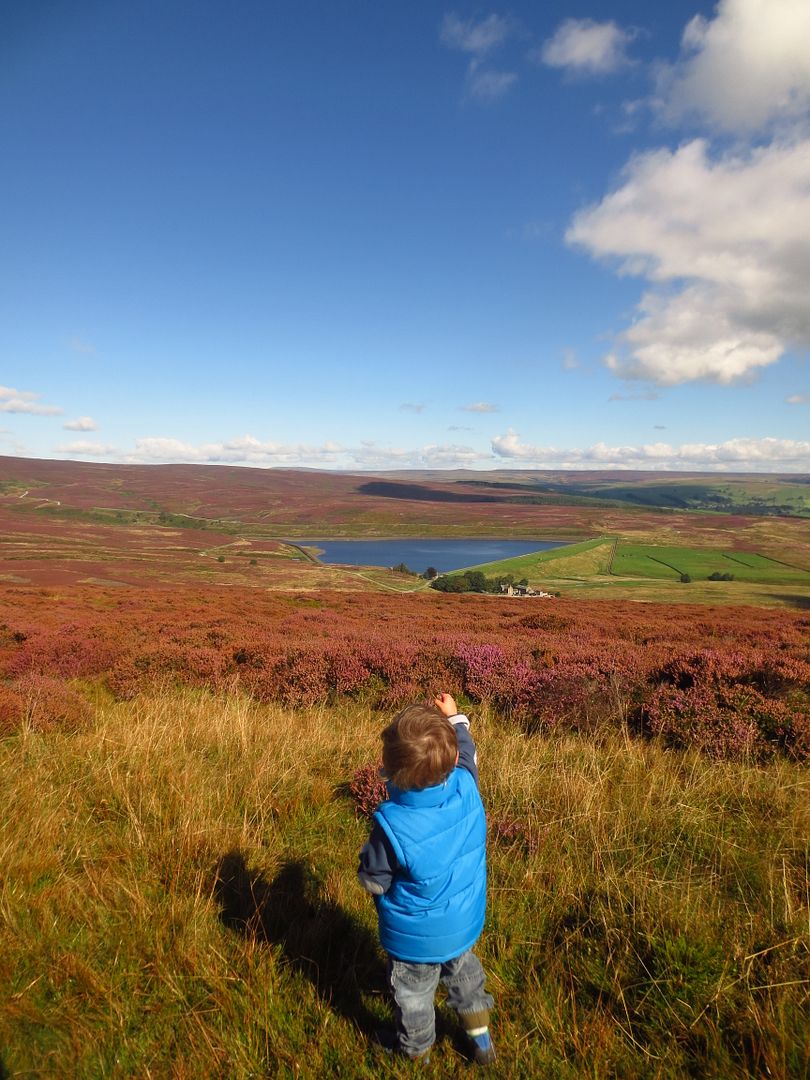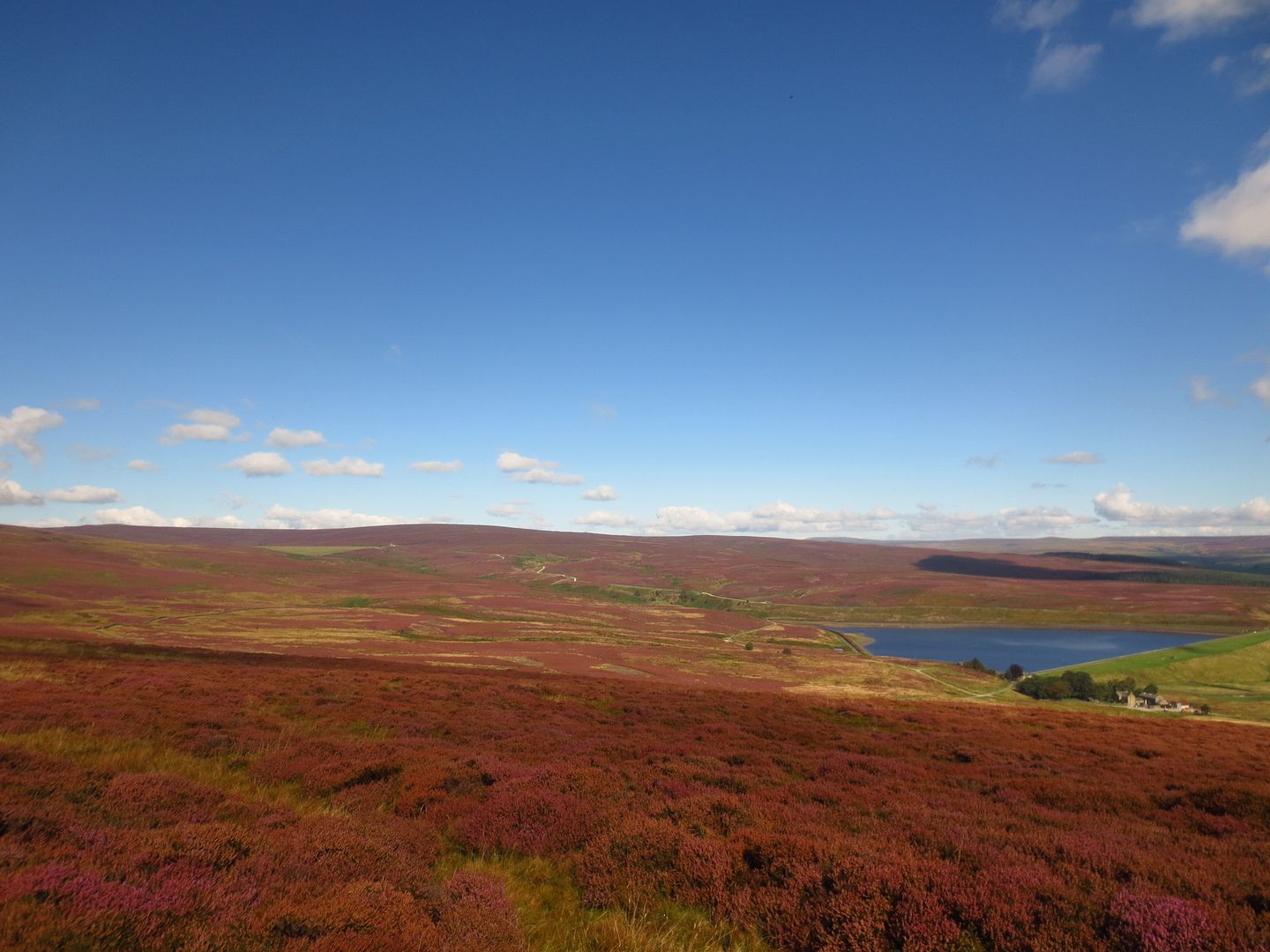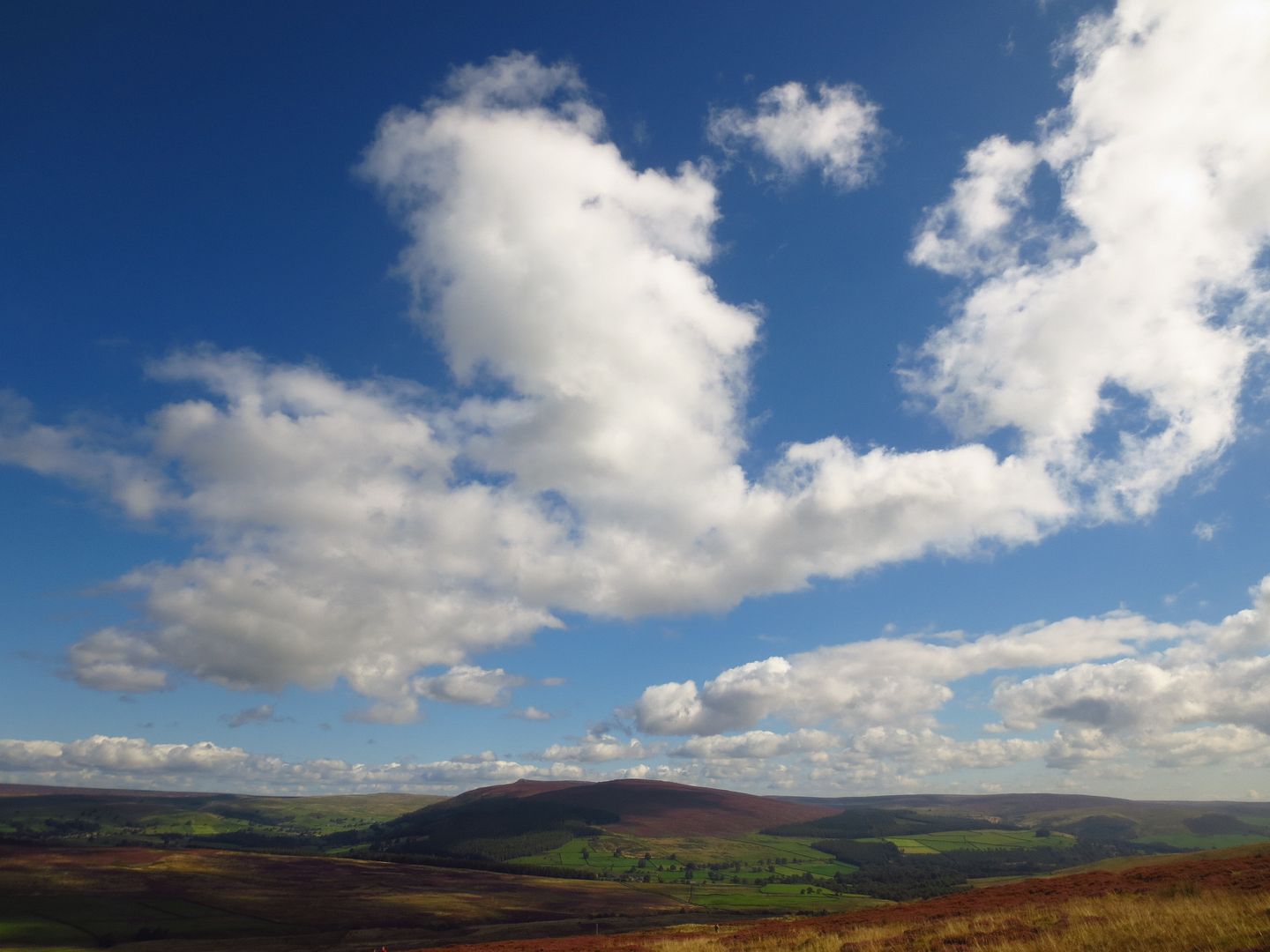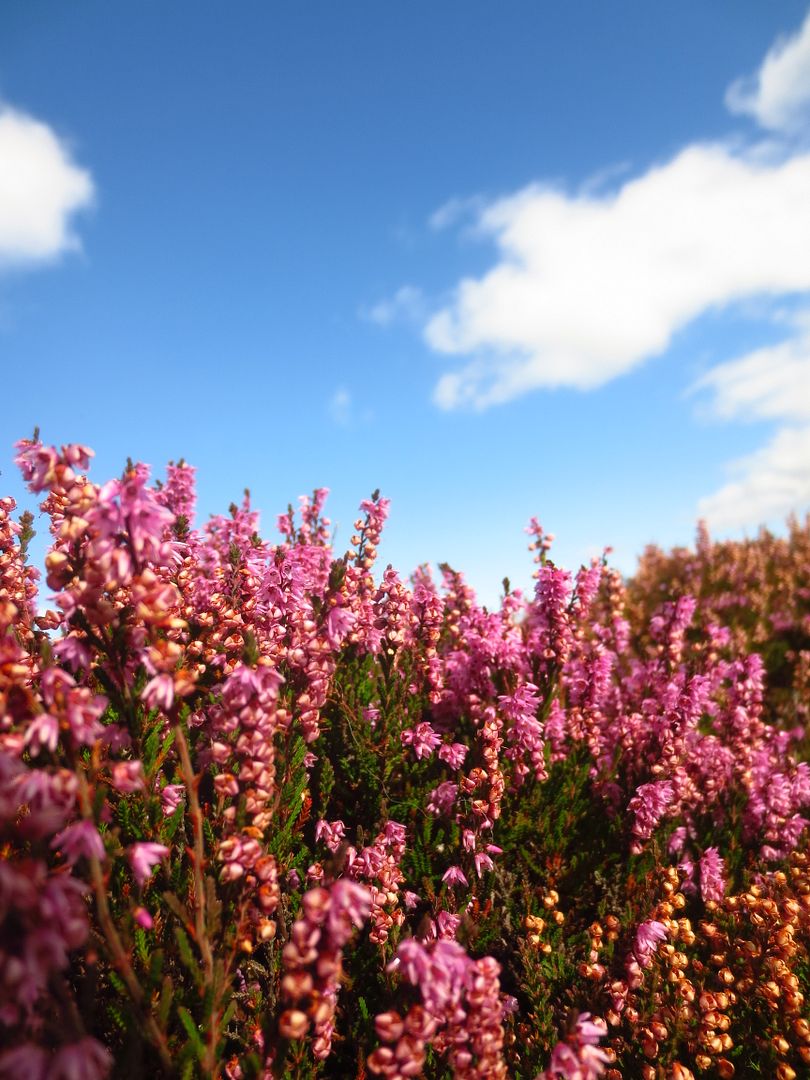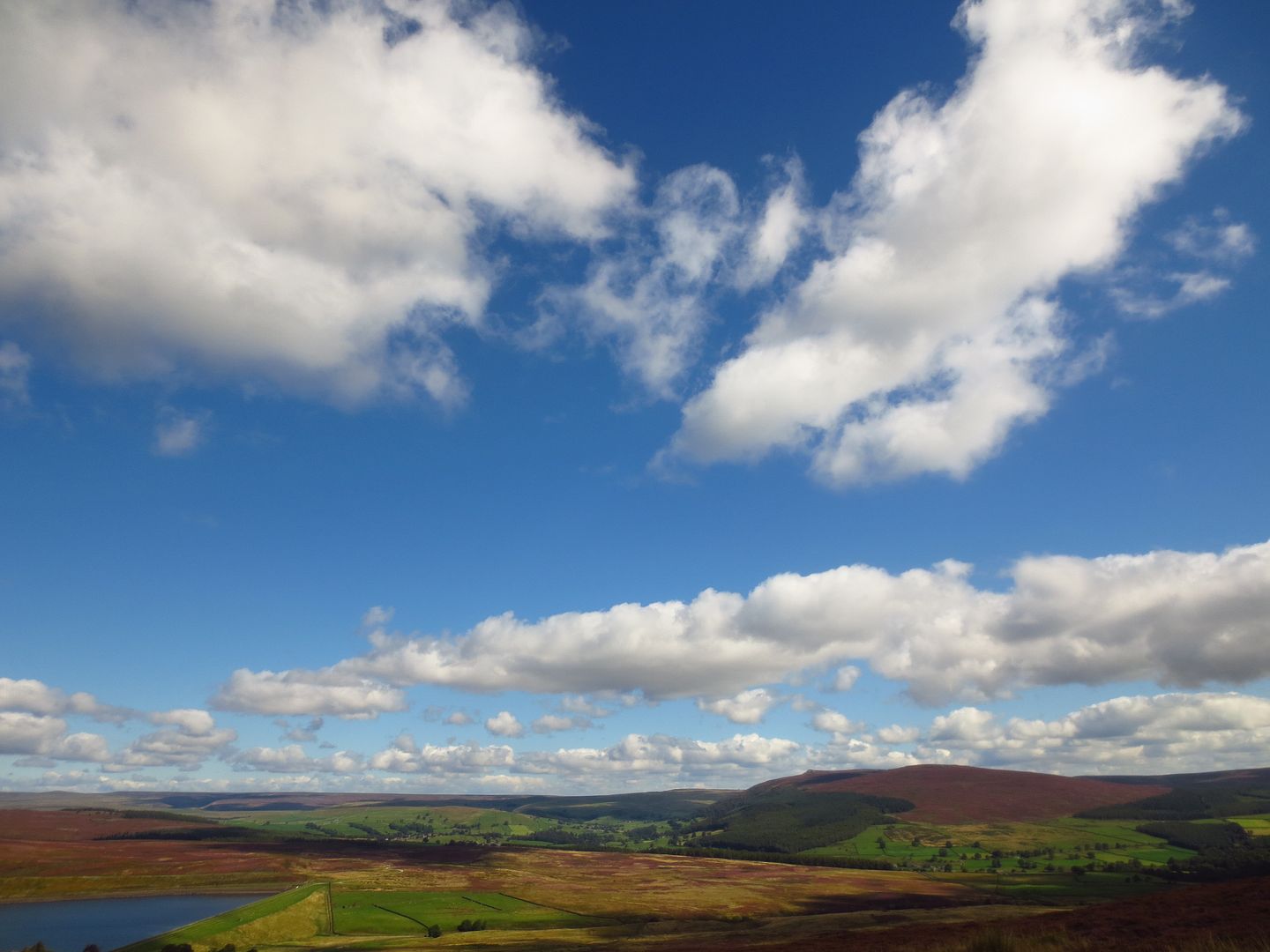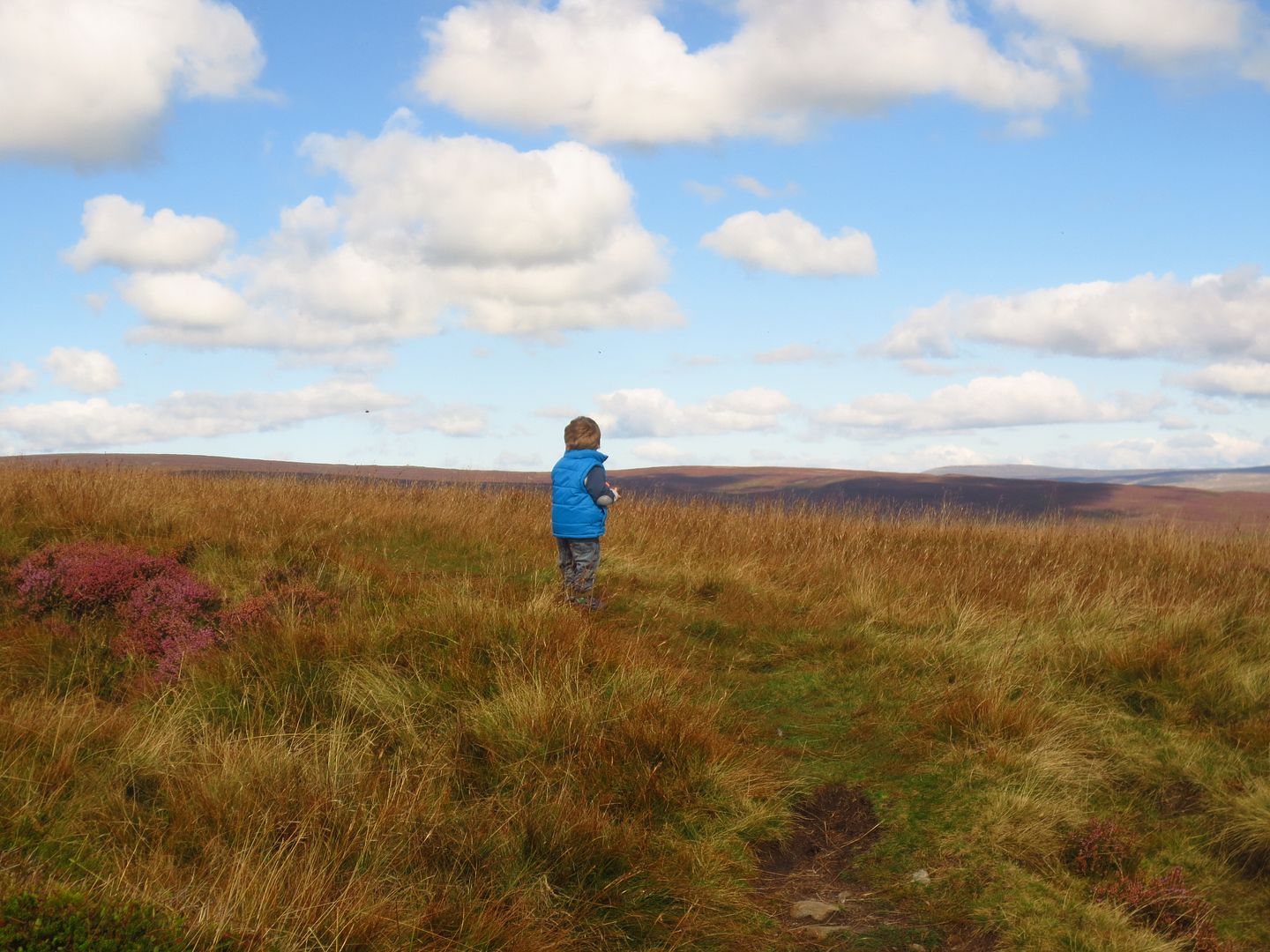 Things I Want to Remember 
How TTB remembered where we were, despite having only been here once before, and how he grabbed Andy's hand and chattered at him urgently and excitedly, dragging him to the little track we walked on and wanting him to see.
Andy's reaction upon reaching the brow of the hill and seeing the view.
How blown away by the view I felt even though I've seen it before.
The pink of the heather, the chuffling of the grouse and the squeals of the small birds looping the loop in the sky above.
The clouds and the way they lined up along the horizon, and how the closer ones cast big shadows over the landscape.
How TTB knew what the clouds were, and the shadows were, and that the clouds were causing the shadows. How he wanted us to know that he knew!
All the bees on the heather.
The utter quiet stillness that comes from an absence of people and traffic.
Seeing a small plane drone overhead and how excited this made TTB.
All of the stones he found. He had to stop and put them down every couple of minutes so that he could pick up new ones.
The muddier-than-expected patches and despite our efforts, TTB waded in (delighted) in his new shoes.
TTB spotting the reservoir and shouting "Lake! Over there! BOP!" and thinking that Bop was in there. I love his imagination. (Or maybe belief that all bodies of water contain Bop?)
TTB wanting to walk in the "hole" (a narrow trench along some of the pathway).
TTB finding a feather and sitting down to do a bit of drawing with it in the mud.
How happy we all felt to be up there.
The golden light.
Taking a photo of us all together.
Feeling so small in relation to the landscape.
The dog that rushed past TTB as he was doodling in the mud with a feather, taking him by surprise but I'm sure featured highly on his list of "best things" that day.
Seeing TTB running free, and how happy he was.
The pub lunch afterwards :-)