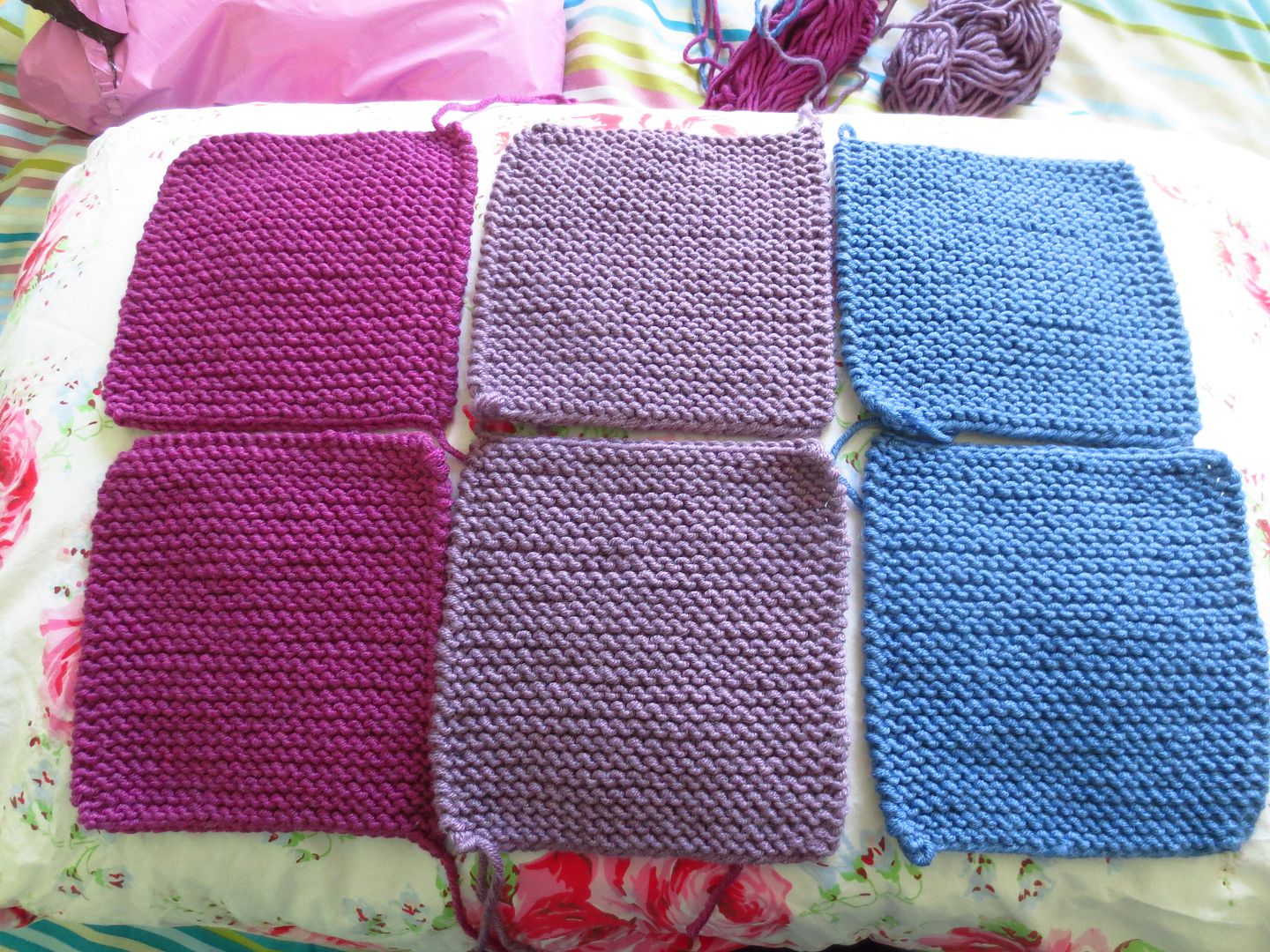 Do you mind if we have a brief chat about knitting tonight? No? Oh good, I was hoping you'd say that. Knitting has always been something I've wanted to do. I really want to be good at it, and make beautiful things. I see things on Pinterest and blogs and I just wish so much that I could make them to. I think if I spent as much time learning to knit as I did learning to crochet I could probably crack it. If I put down my hooks for a while and stopped making blankets for everyone else then maybe my knitting would improve!
Last year I bought some delightfully squooshy Drops Big Merino, which is a 100% wool aran weight yarn. I declared at the time that I intended to knit a blanket from it! Big words indeed. And, over a year later I have finally made a start! Knitting the actual squares is fine, in fact more than fine it's really relaxing and enjoyable but the calculations for actually making them took me a bit more effort! To start with I wasn't sure whether my cast on method (long tail cast on) was suitable and I was worried that it was a kind of beginner's cast on, and that other ones were better. My knitting friends reassured me that long tail cast on was absolutely fine for squares and whatnot so away I went. The next thing I had to work out was how many stitches to cast on and how many rows to knit to end up with an even square shape. Hmm. I started with 30 stitches and knit 60 rows and that made a really nice big square, but then that didn't give me enough yarn to make two squares from one 50g ball. Argh! I frogged back both of my squares and started again with 25 stitches. Phew, 25 stitches and 50 rows seems to do the job.
The colours above are, left to right, 11, 10, and 07.
I don't know if I'm working all of this out right, or telling you the right things about knitting as I'm only really beginning myself, but I find the best way to learn is to just try it for myself and see where I get, so that's what I'm doing. Hopefully I'll end up with a really nice blanket at the end of it!
x