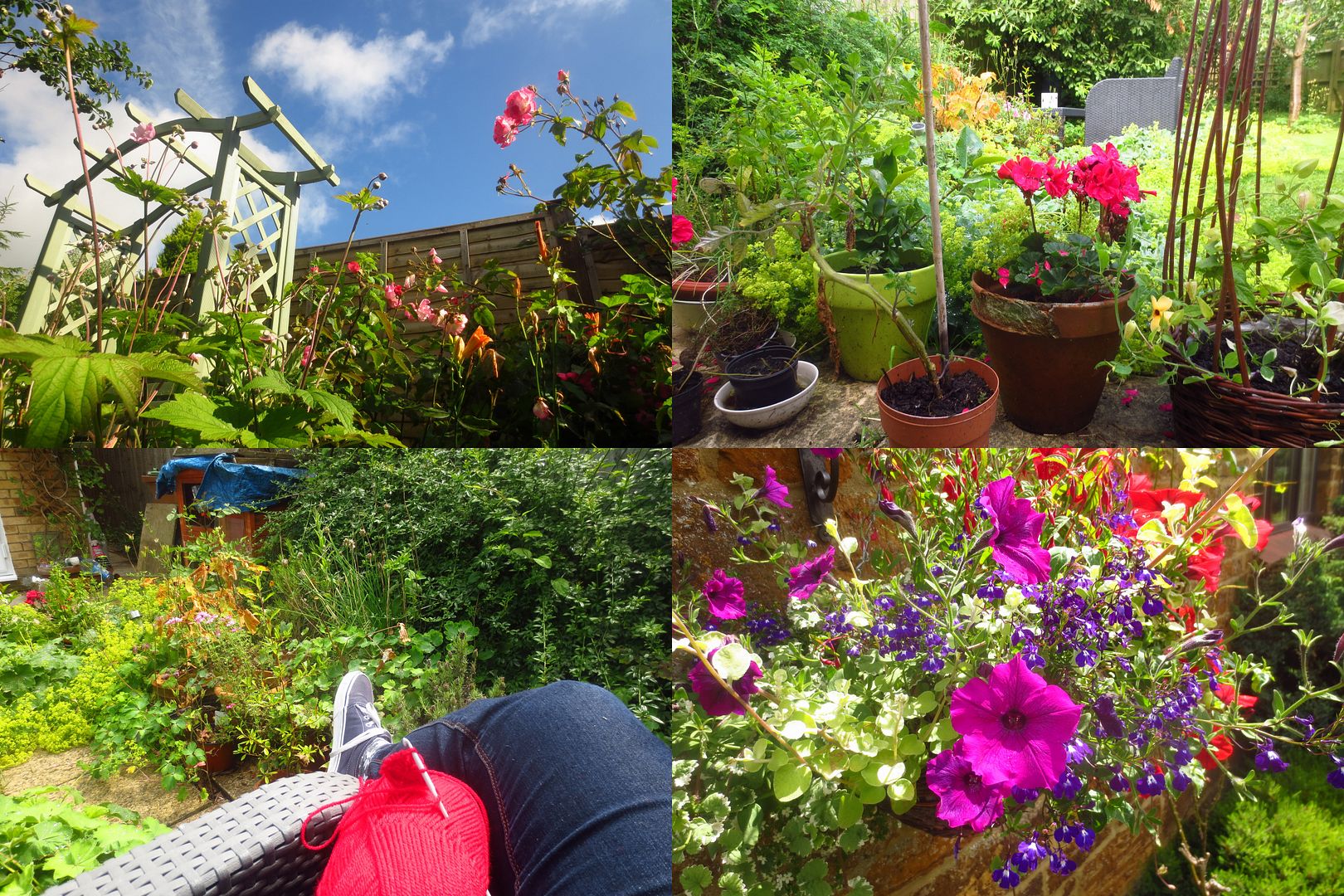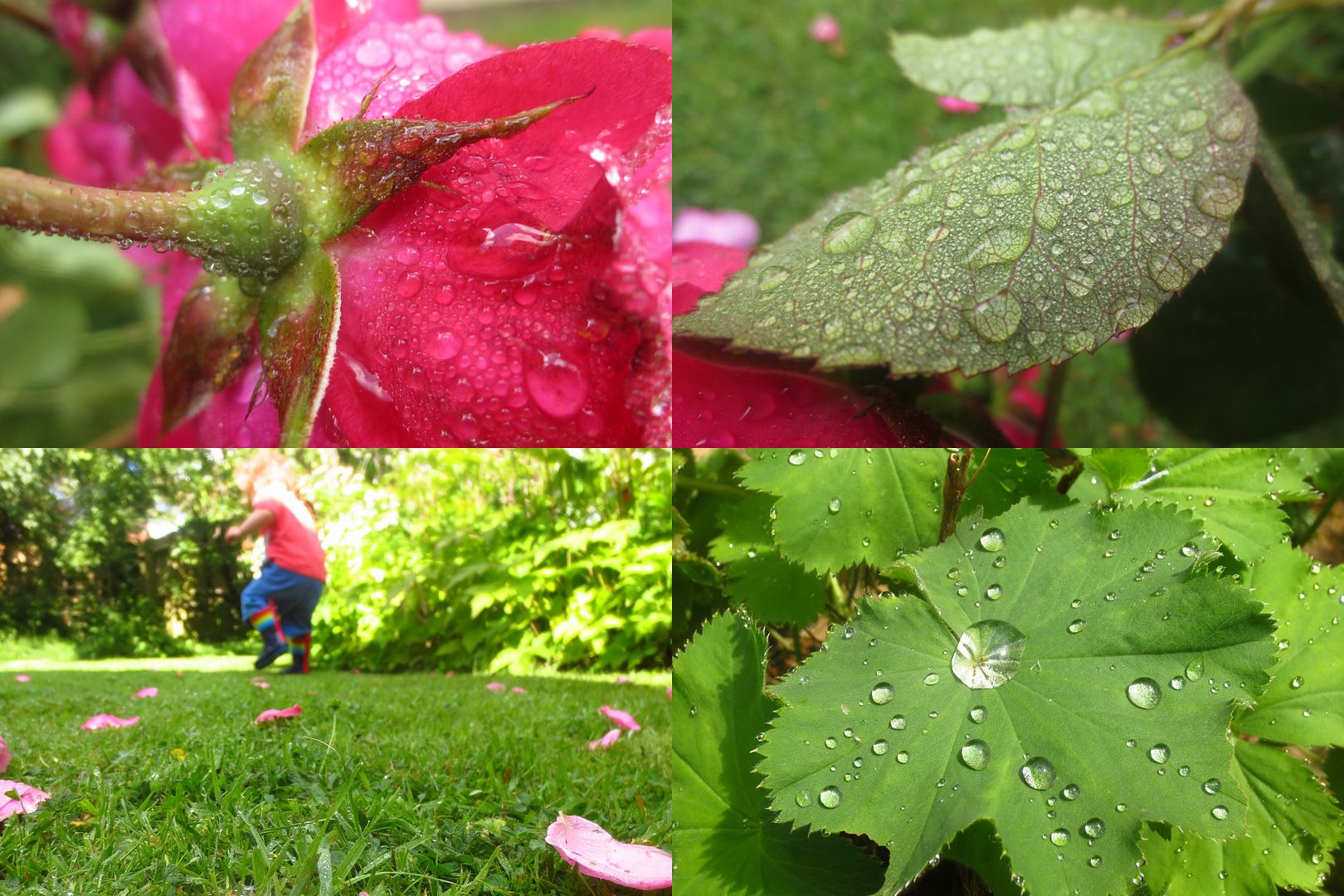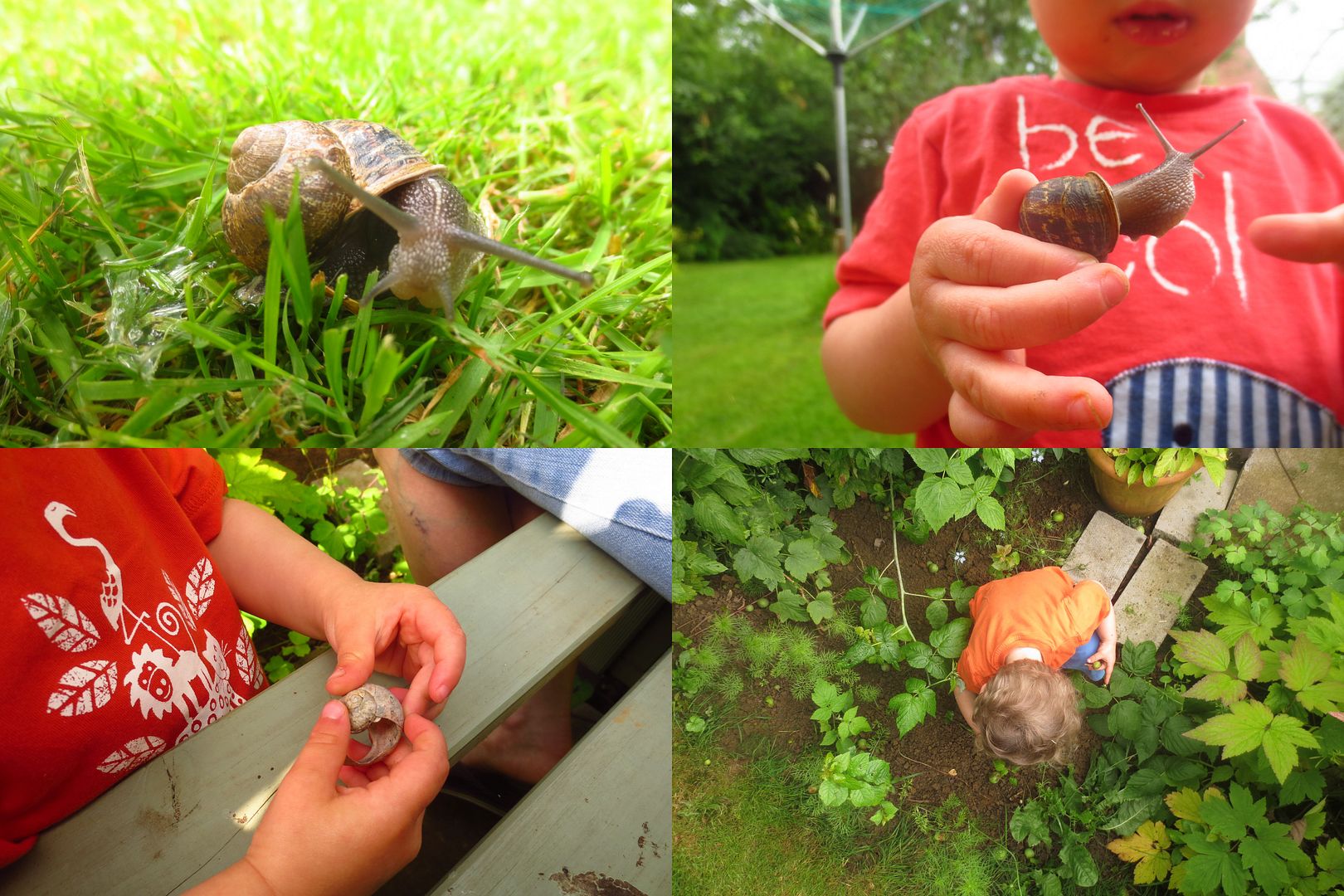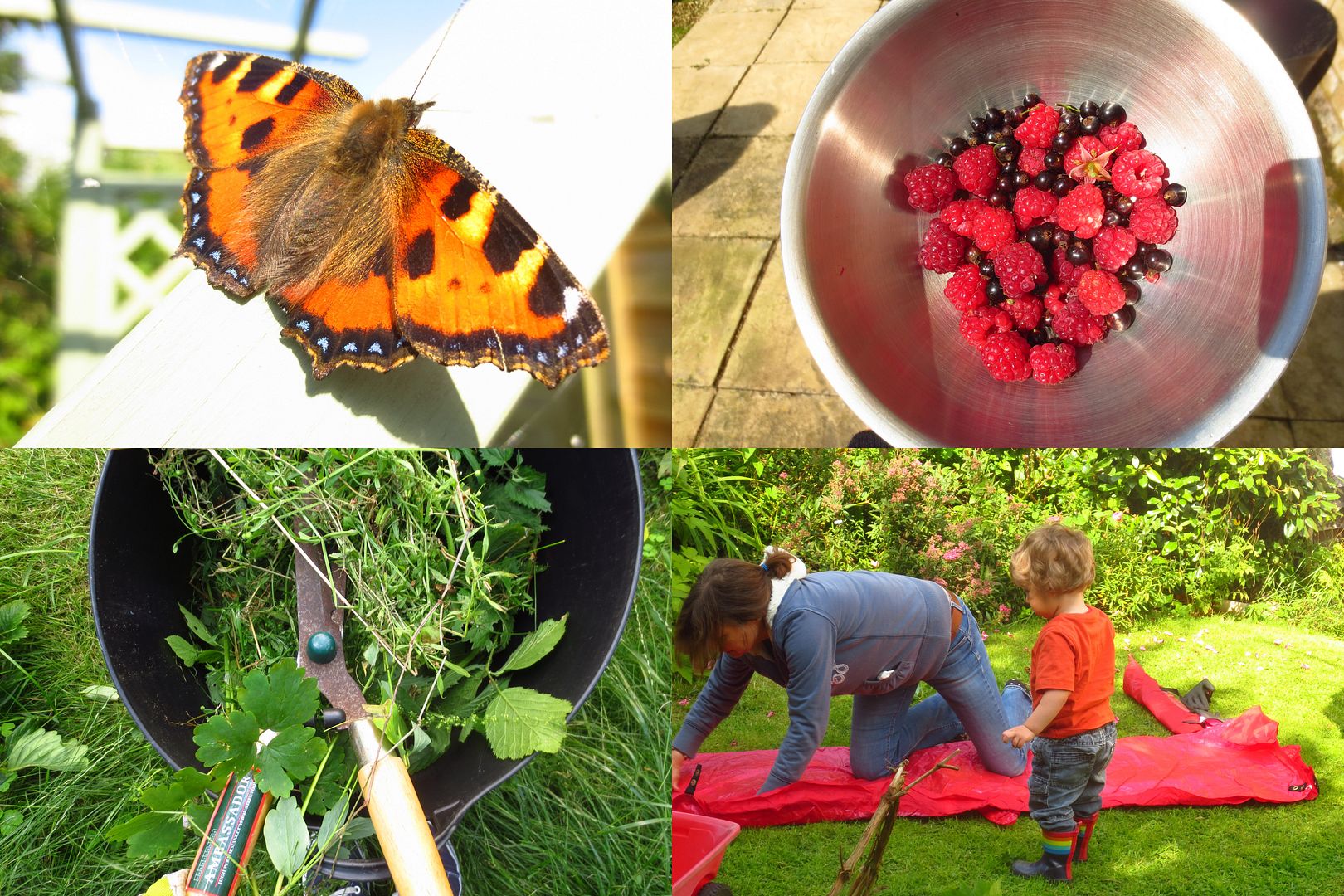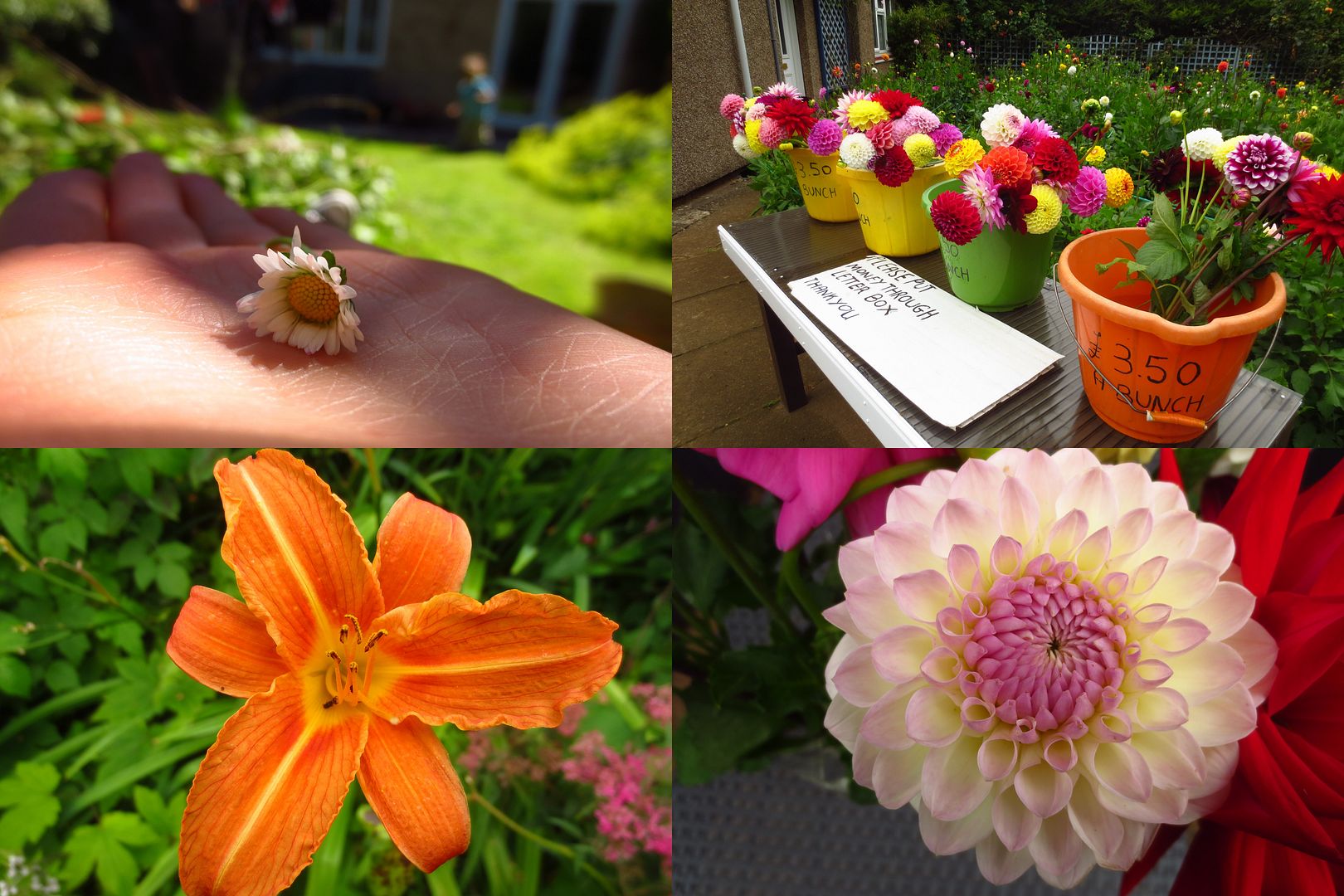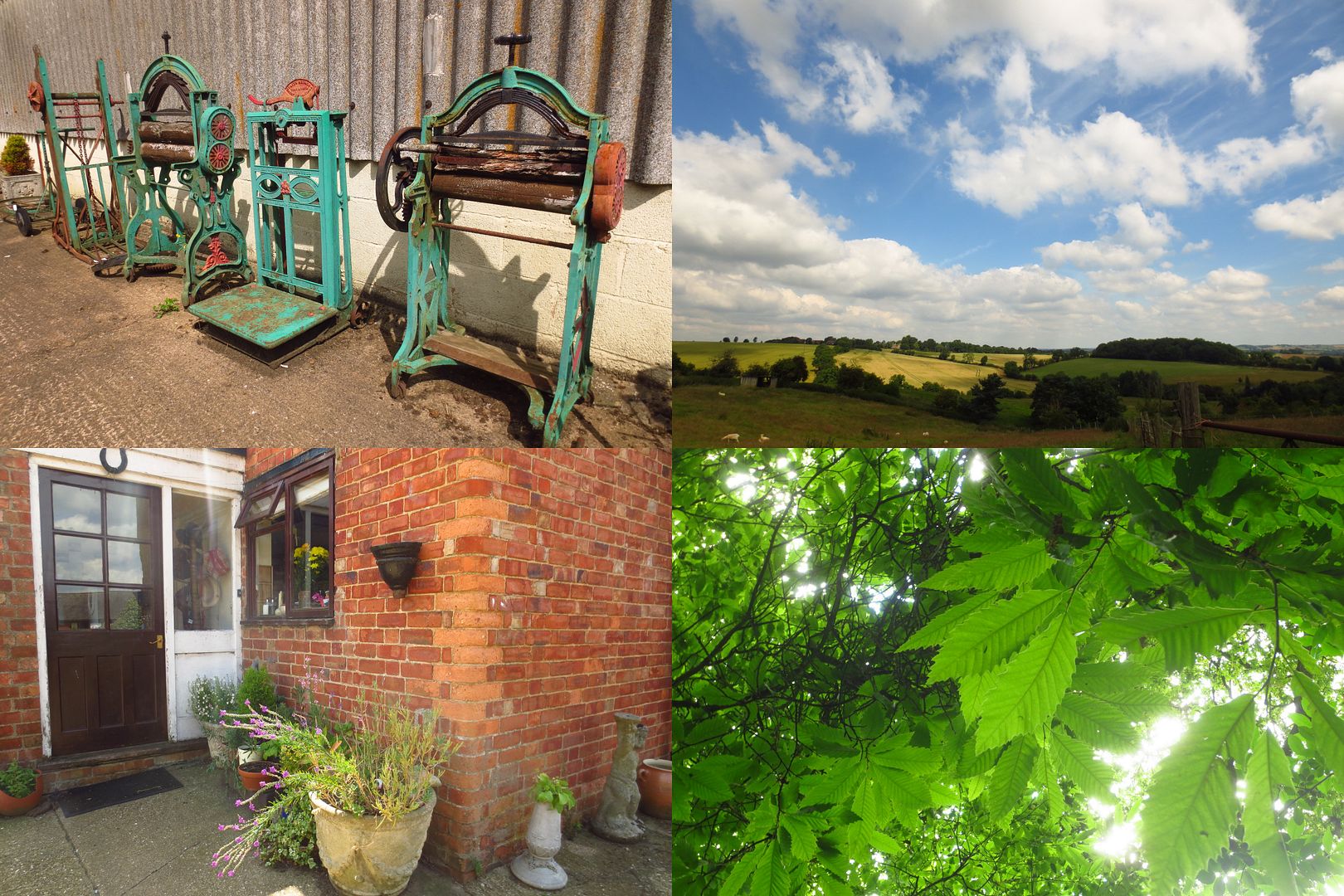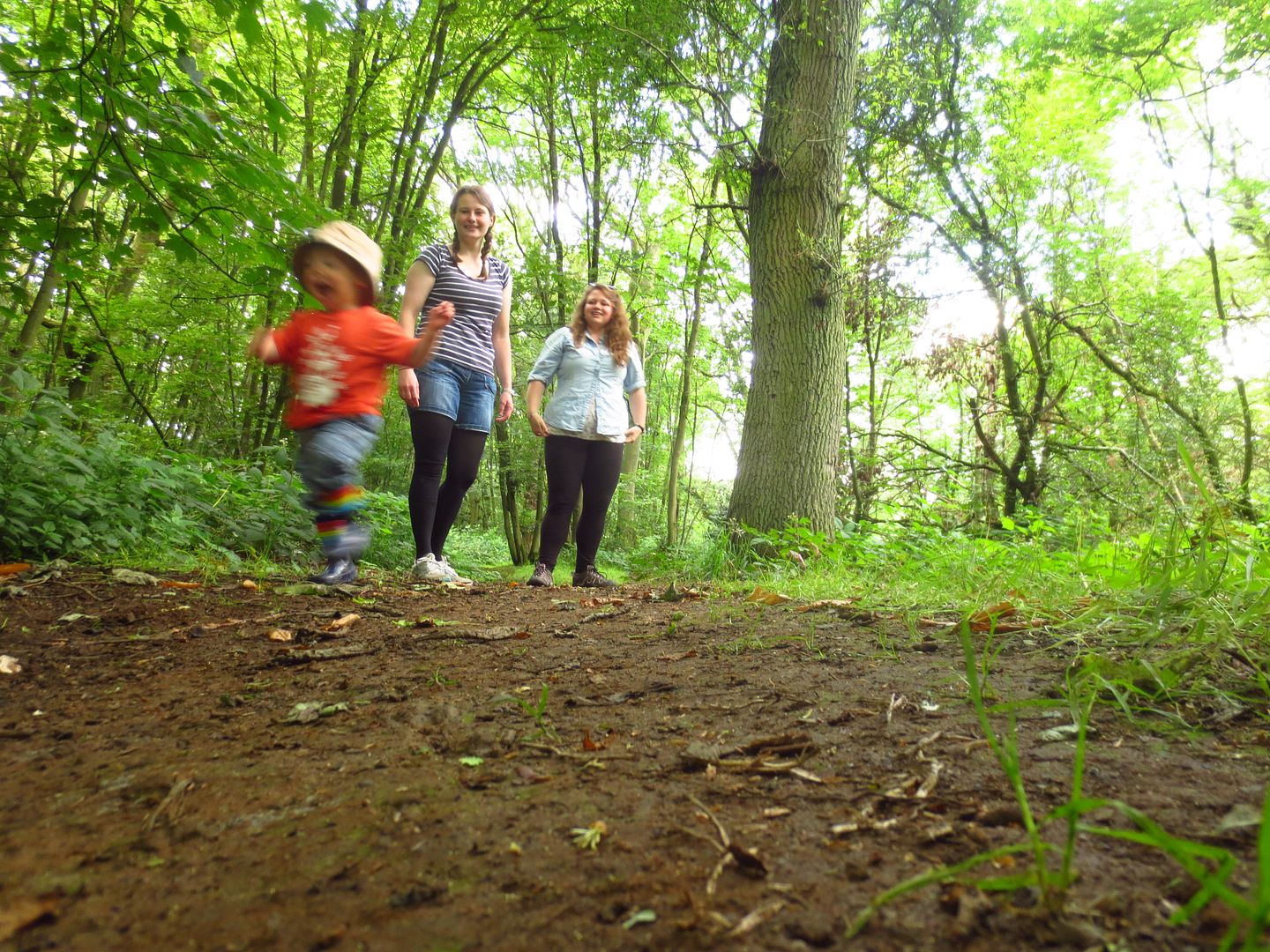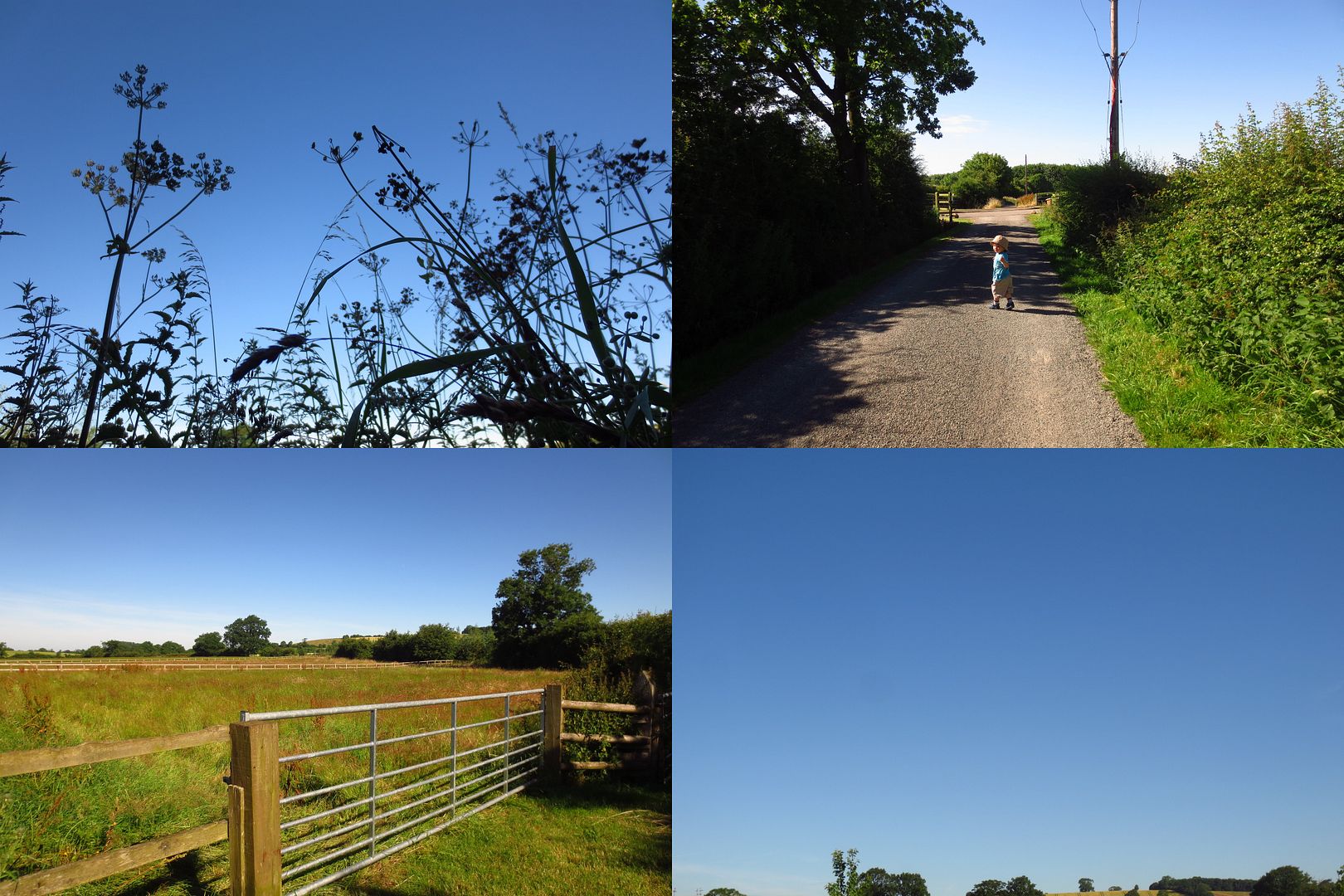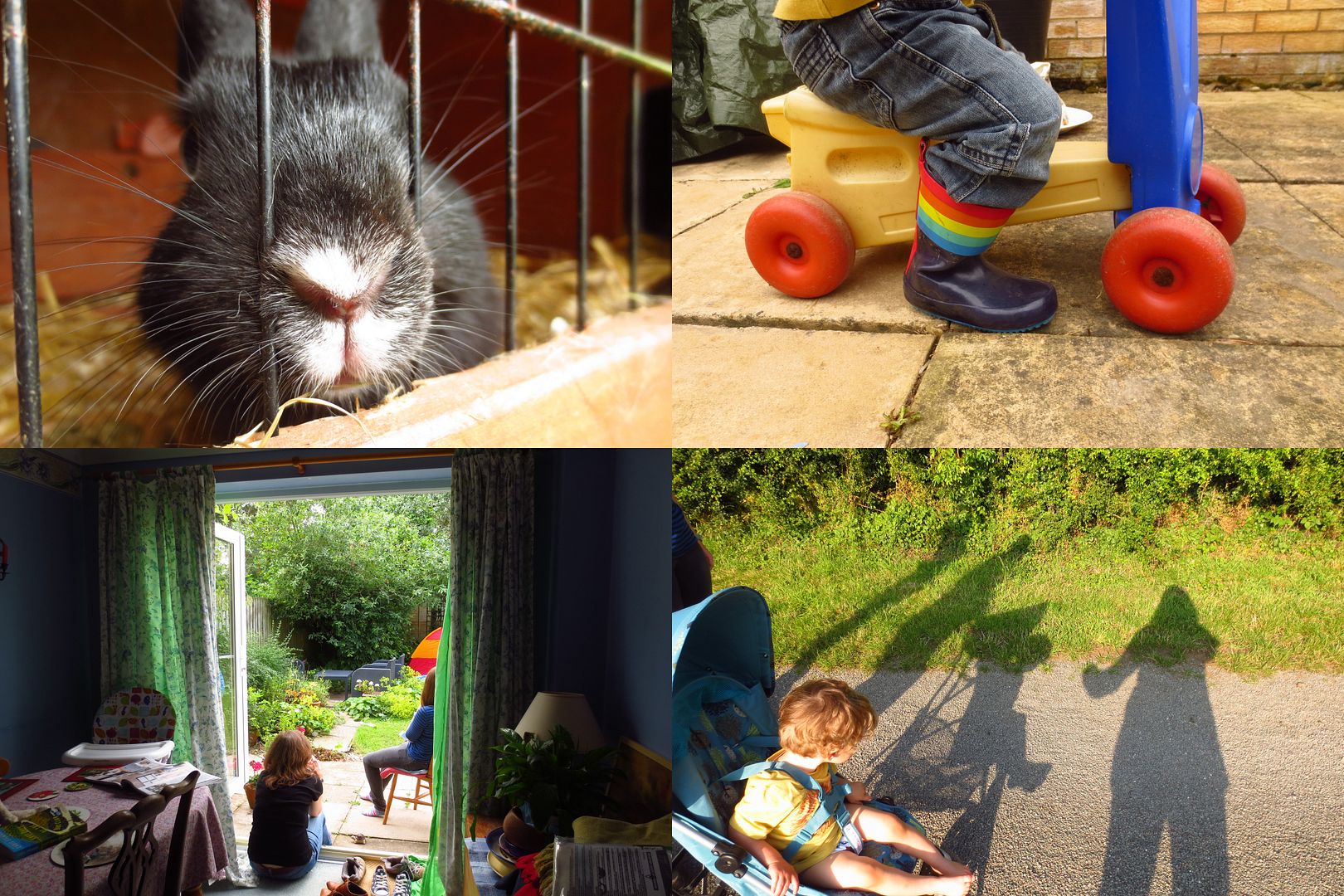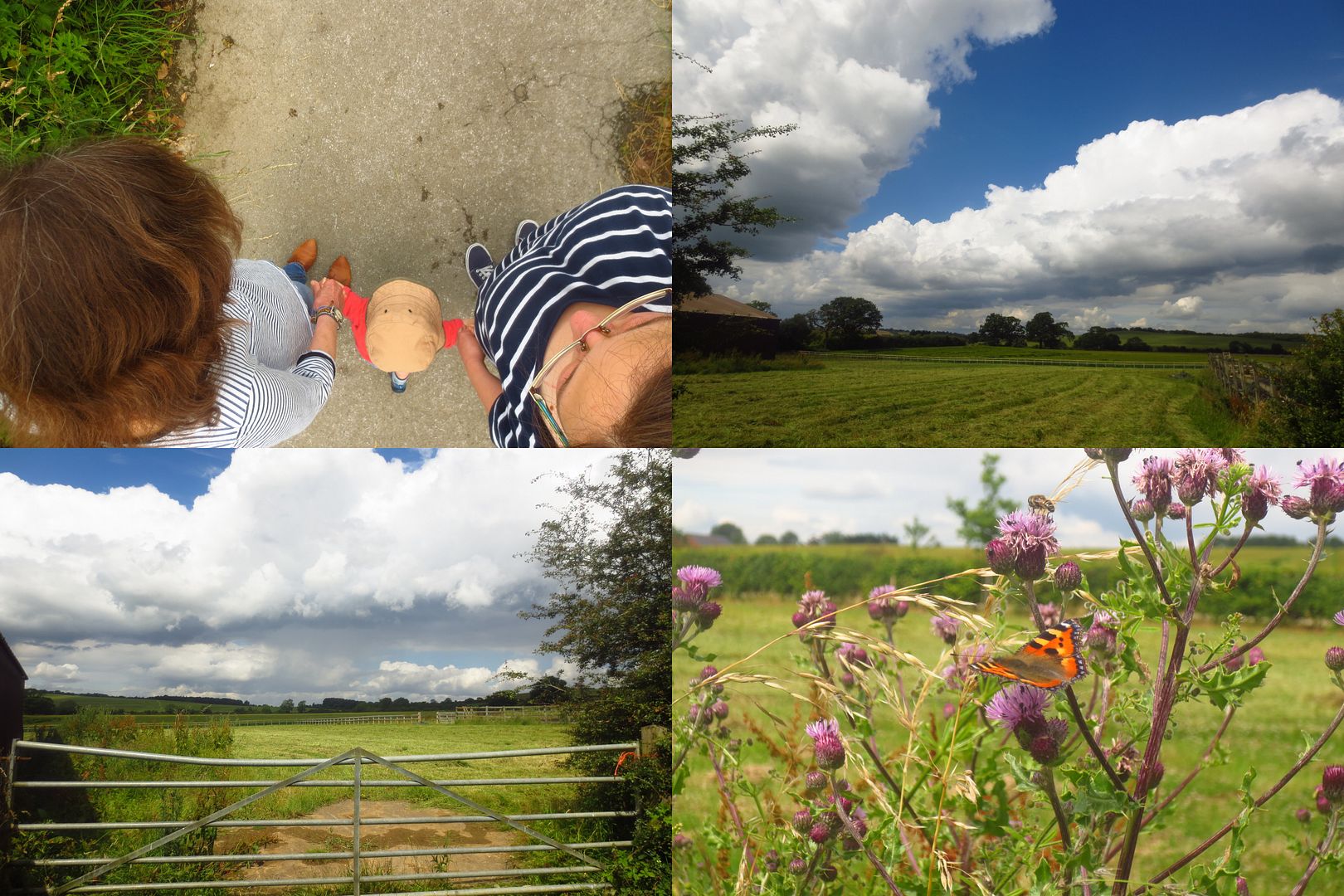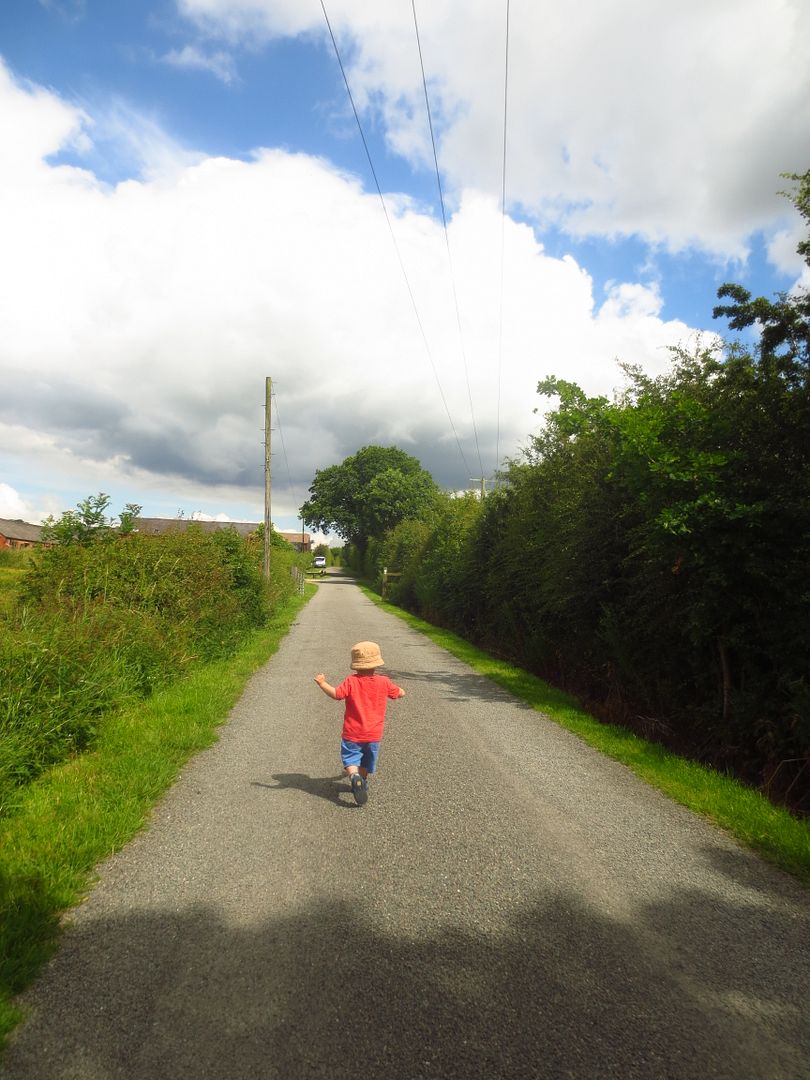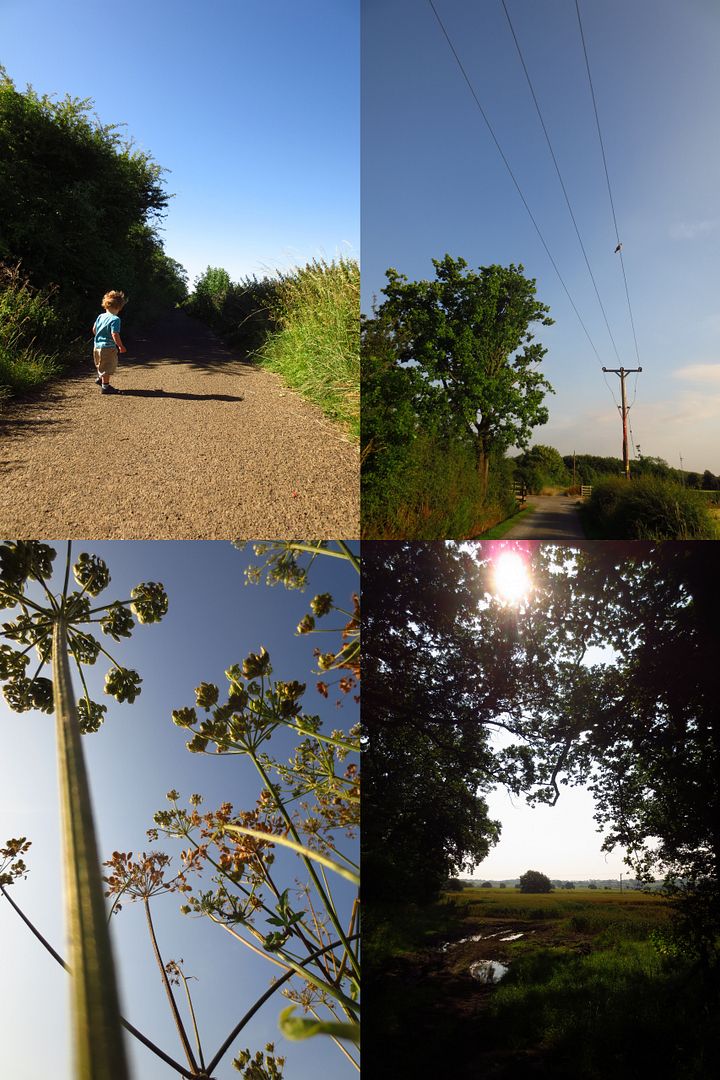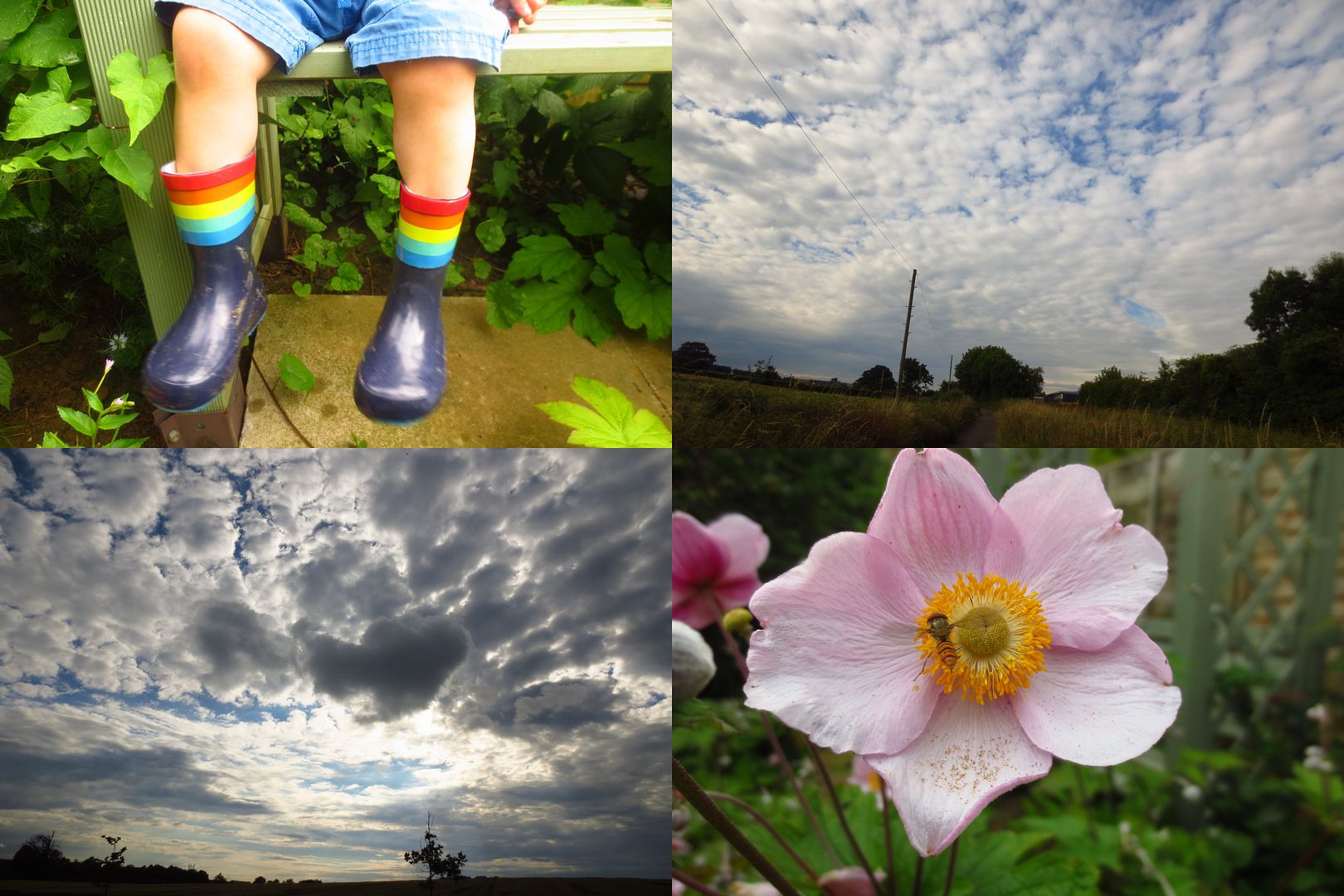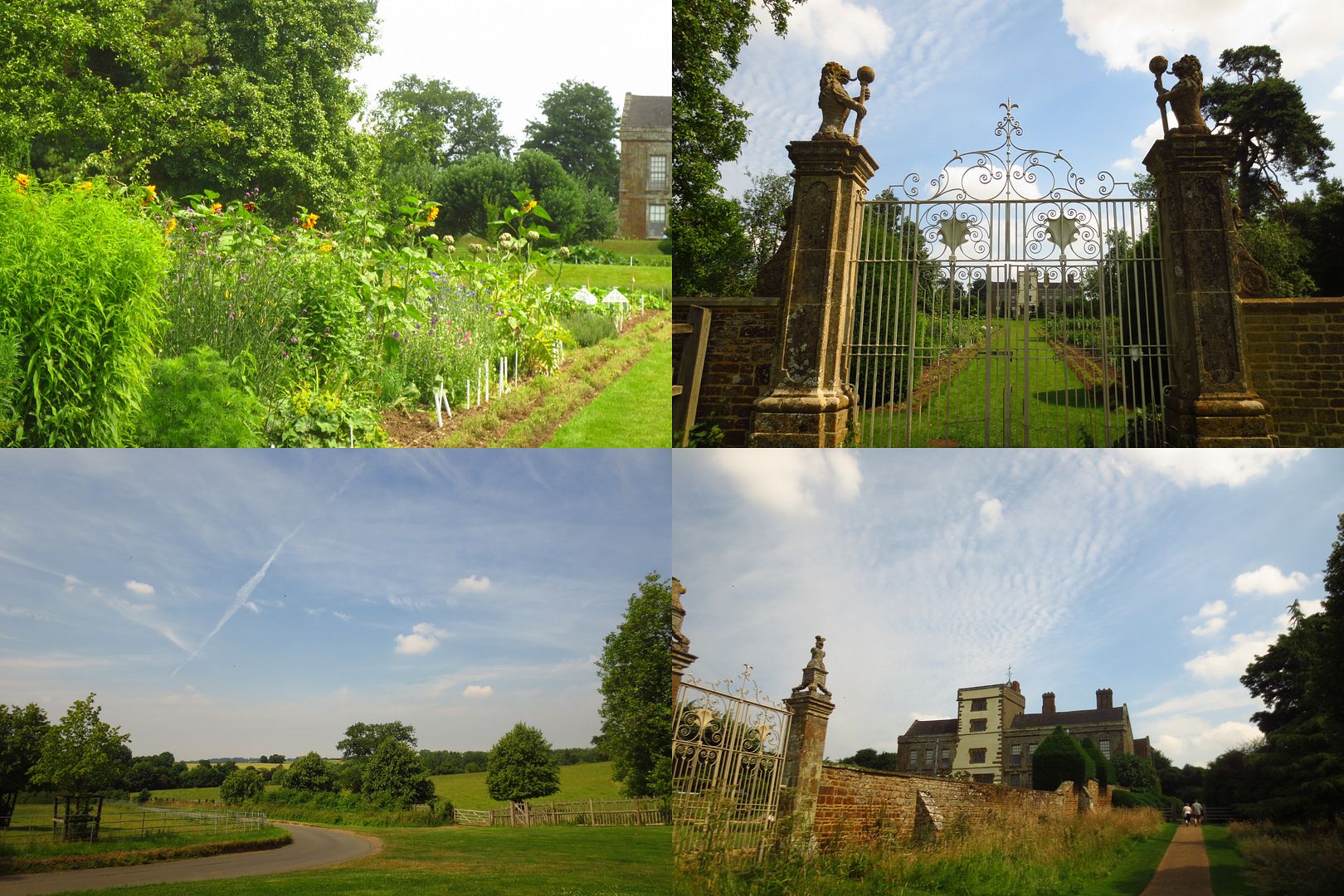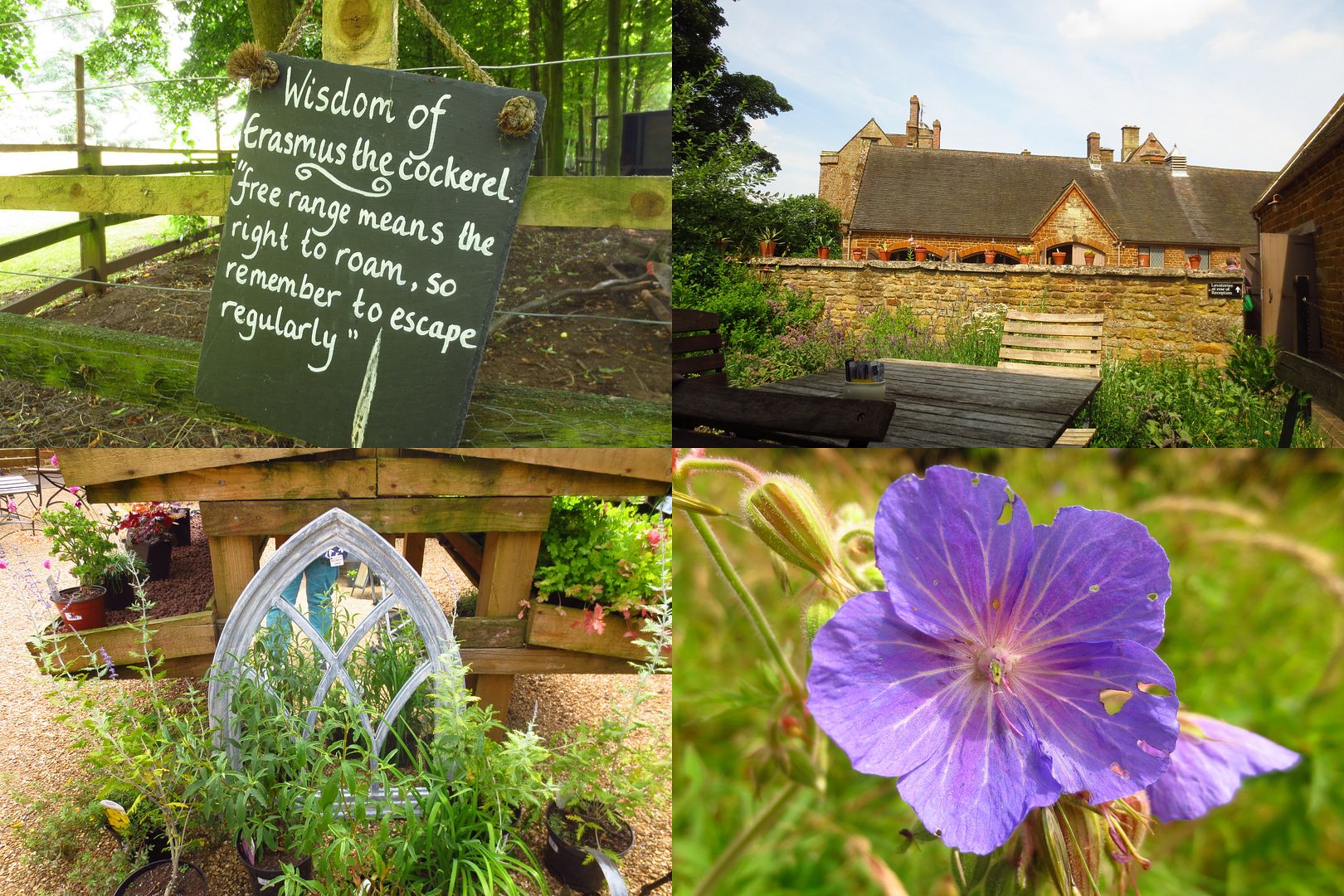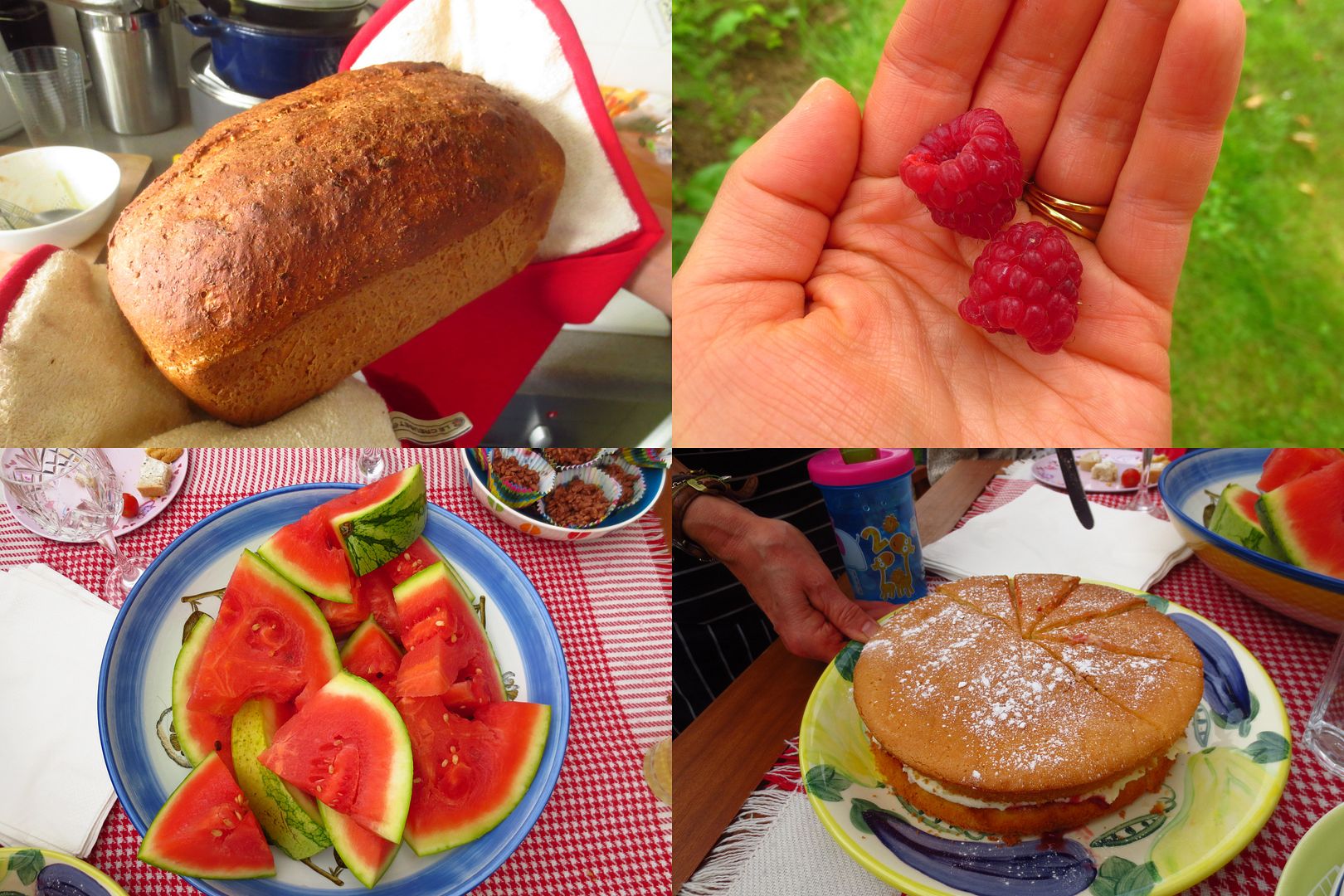 After the Tour de France, TTB and I travelled back "home" (my mum's home!) with my mum and Alice, and spent the week with them and the rest of my family there. Andy came down the following weekend as well. It was a bright and colourful week with most of our time spent in my mum's garden. She thinks that her garden is a bit disappointing and that she wishes she had more time to spend on it. I think you can see that it is actually very beautiful (and I hope that she knows that really!). TTB simply adores his Grandma and trailed round after her like a shadow all week. He hardly wanted me at all! All of my family adore him too and my goodness does he like to be the centre of attention. Boy loves an audience.
I think we walked up the farm track almost every single day, the most delightful of which was early on Thursday morning (well, 8:45 and I'd been awake for several hours so not that early really!) when the sun was hot and the sky was perfect blue. The thistles were teeming with butterflies and it was incredible to watch them all. I think they must have all just hatched! They were mainly Meadow Browns (male and female) and Gatekeepers but I was thrilled to see some Ringlets as well, and of course some Small Tortoiseshells. Clustered on a patch of nettles were lots of spiky caterpillars and when I looked them up in the butterfly book at home, I discovered that they were Peacock Butterfly caterpillars so they'll be flying around before too long. Rather pleasingly, the butterfly book (it's not the most current one!) has a page entitled "Curiously Shaped Caterpillars".
We had a couple of trips out for coffee and cake, one followed by a wonderful trip to the woods: TTB's first time going to the woods as a fully loose running around toddler and I think the photo of him, Alice and Rachel says all you need to know about his enjoyment while we were there. In his new wellies, no less. I do so love taking him to the places that I went as a child, I like that it's kind of "full circle" and I like that he gets to do a bit of his growing up in "proper" Northamptonshire countryside. As beautiful as North Yorkshire is, it's just not the same as the South Northamptonshire countryside :-)
It's startling just how big he is looking lately, it's always more pronounced when I take him to stay with my family because I see him in a setting that's not continual. He can reach more, do more and climb on more than he did before. He played with toys that were ours; my brother's tractor and trailer and the little "bunny bike" that was a gift for one of my early birthdays and has been passed along between all of us. He had a blast in the garden, really. My mum bought him a little yellow bucket so that he had something to carry his snail shell collection around in, something that he is very very interested in. We let him hold a few live ones as well but I can assure you that absolutely no harm came to them and they were safely relocated after he had had a good look.
On our last full day, Saturday, we did the farm track/butterfly walk again and were rewarded with a big red tractor, and then went to Canons Ashby for (a not so great as it turned out) coffee and cake. The car park is manned by some nice old men who will take you up the long path on a golf buggy thing if you are not able to walk well yourself. They have a super little caravan hut thing that they sit in and I peeked inside it: crochet granny blanket! Yes!
Later in the evening, my Grandma came over and we all had a big "summer feast" in the garden. So lovely and relaxed. The watermelon we had was eeeeeeeeeeeeeeeenormous … we had to slice it in half to weigh it because the scales couldn't cope with the full weight. Each half weighed 6lb 10 oz! Incredible. It was so juicy. I LOVE watermelon.
I have so enjoyed writing this post and sorting out the photos for it! Of course it's just a small selection of the staggering 958 photos I took in one week but I don't think my blog would cope if I posted them all haha. Anyway I hope you enjoyed looking at them too :-)
x