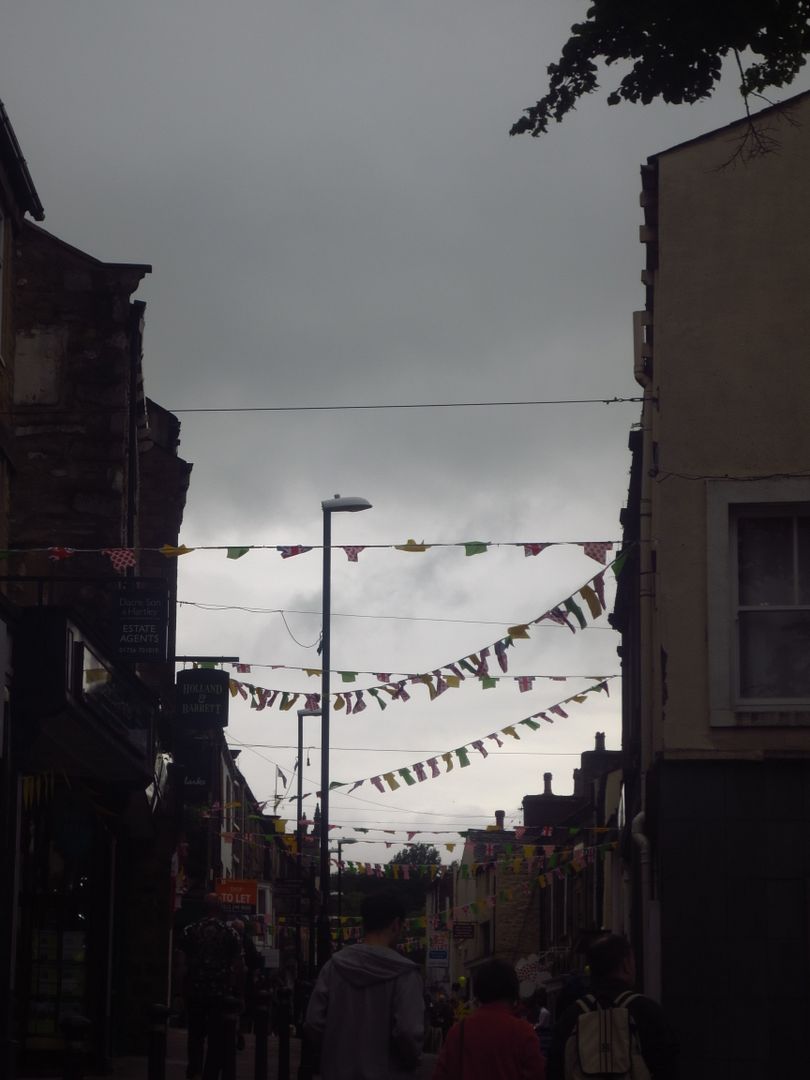 (that's where I keep my bananas too … )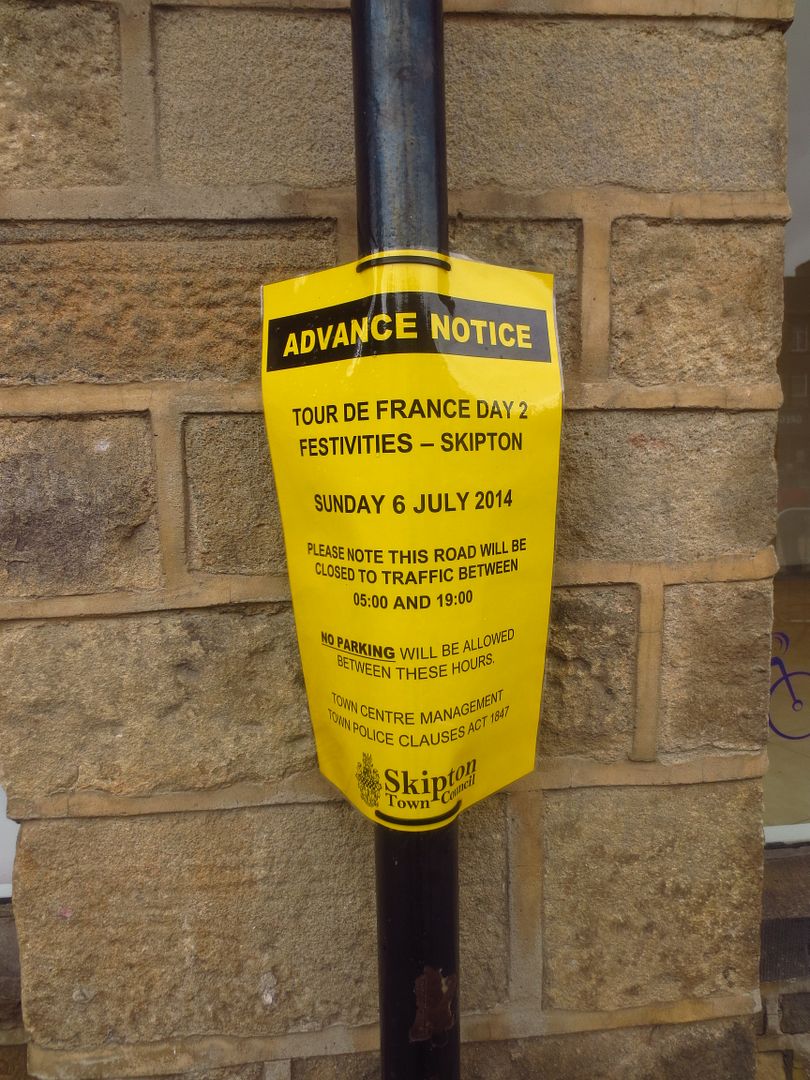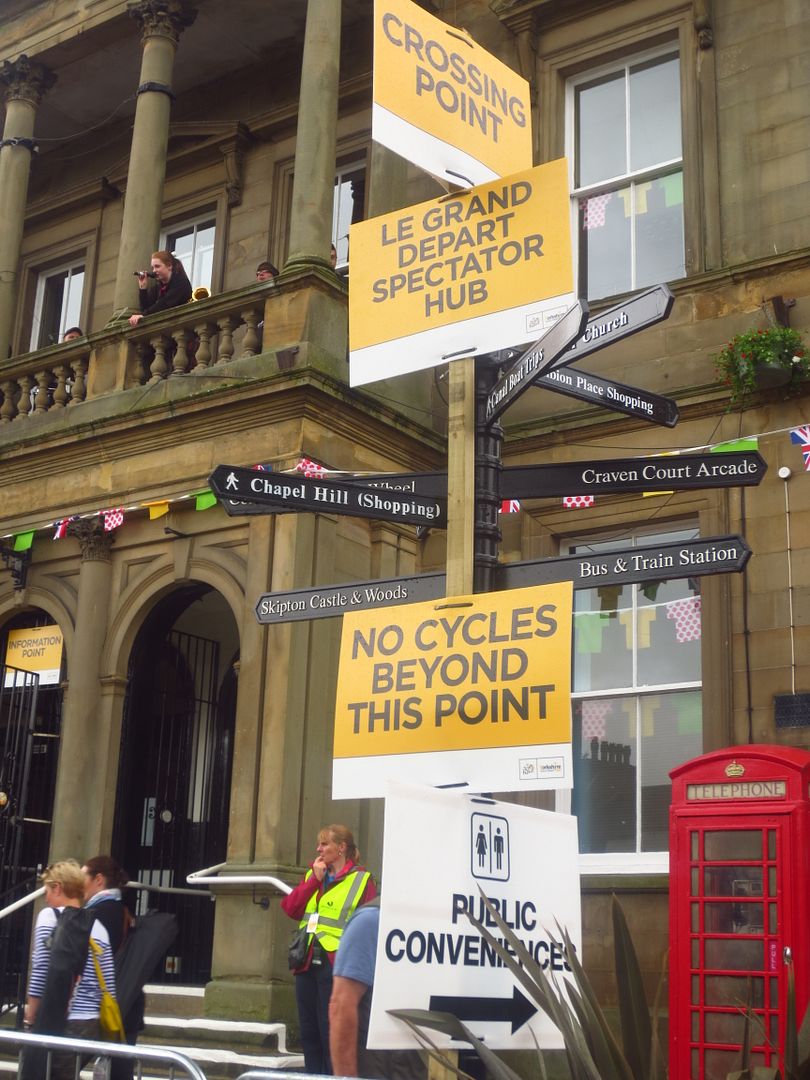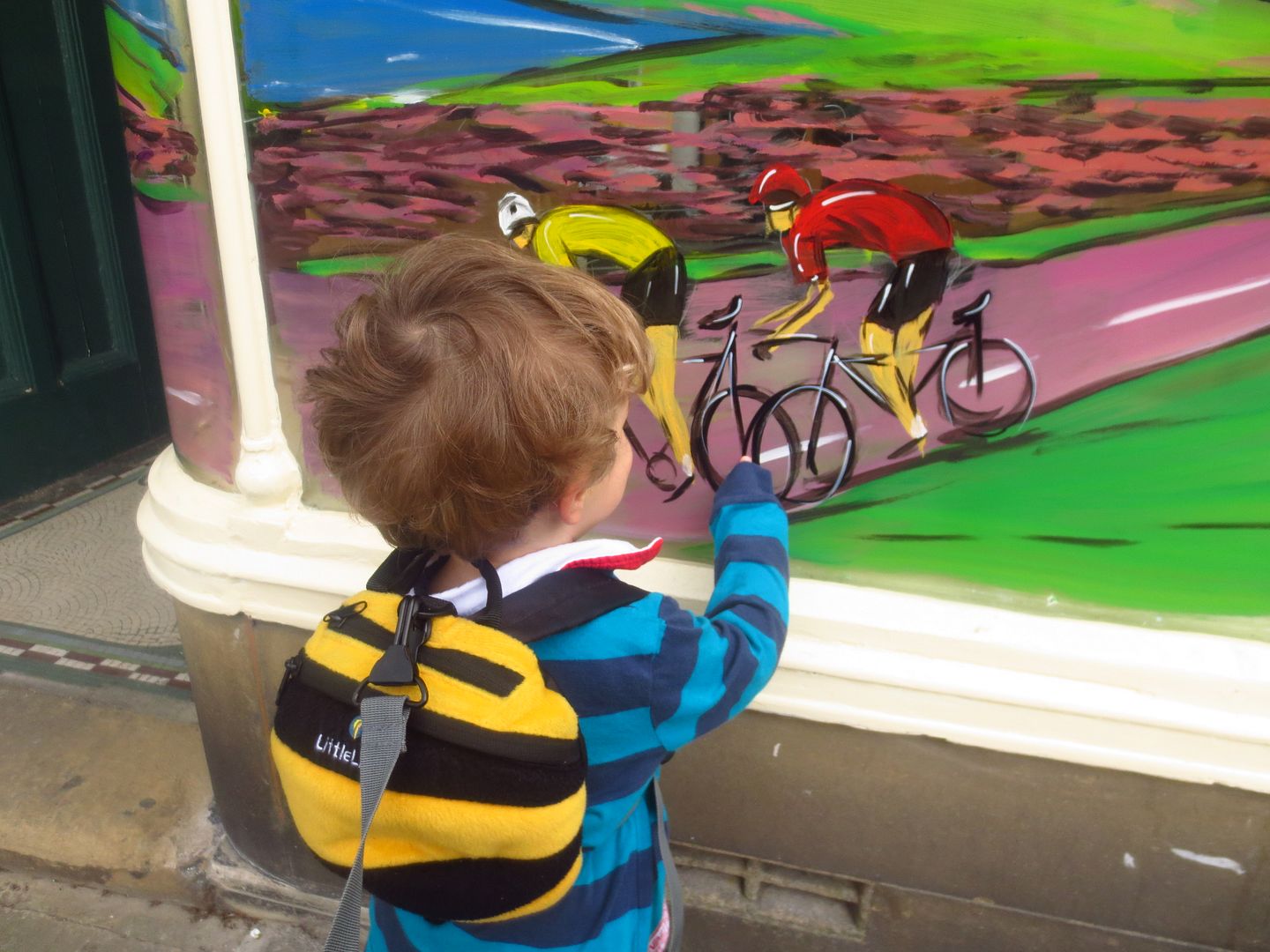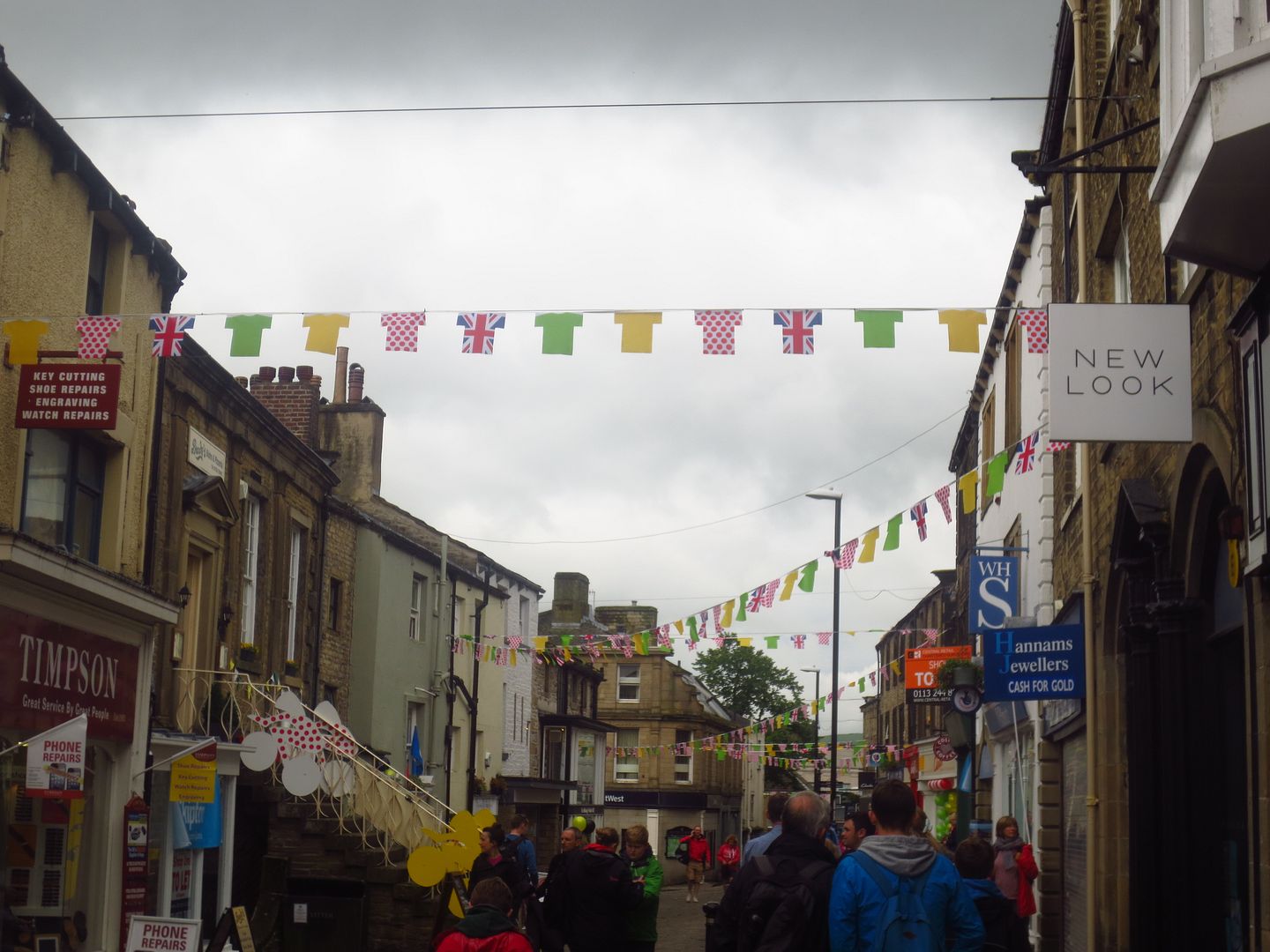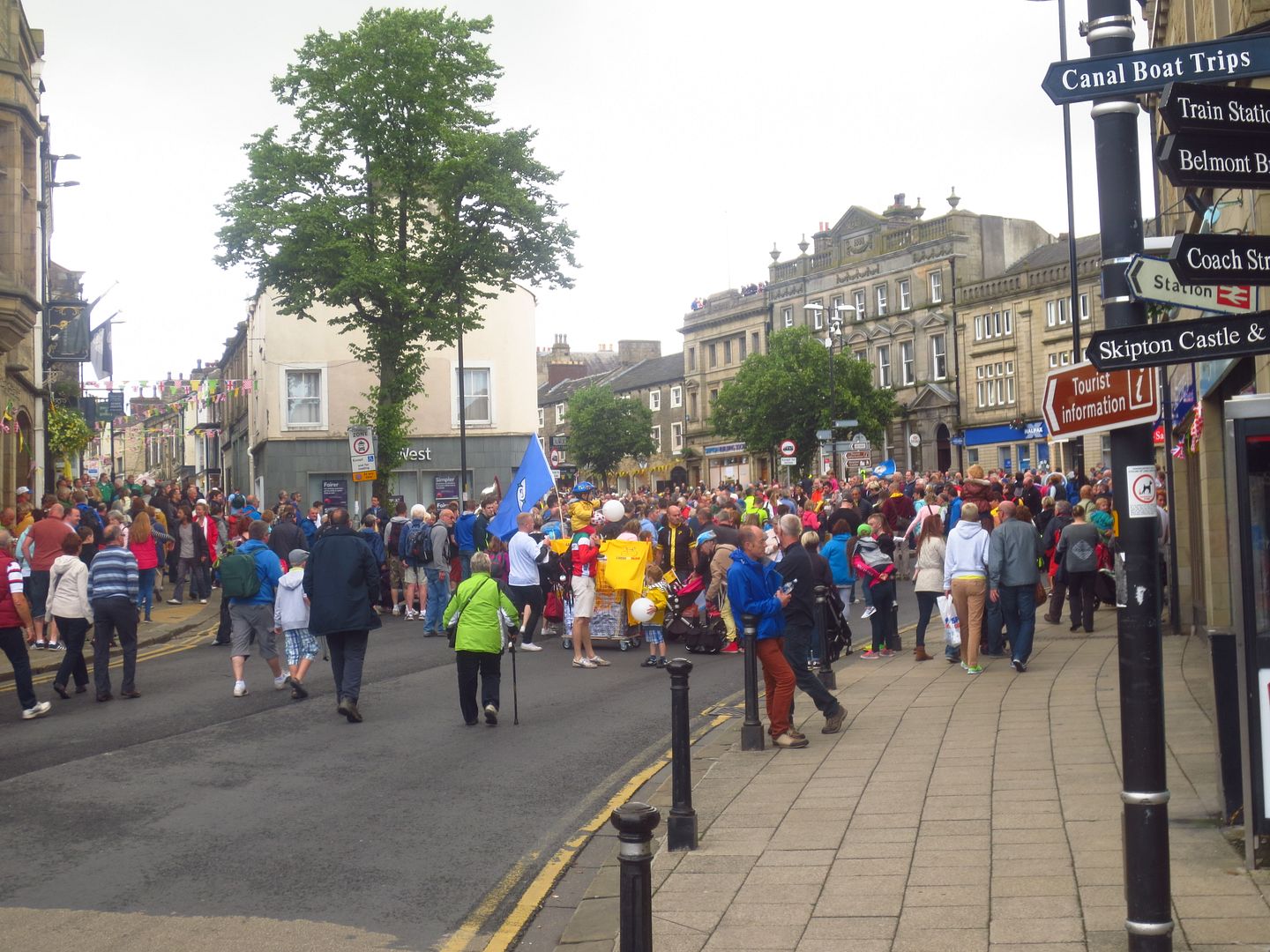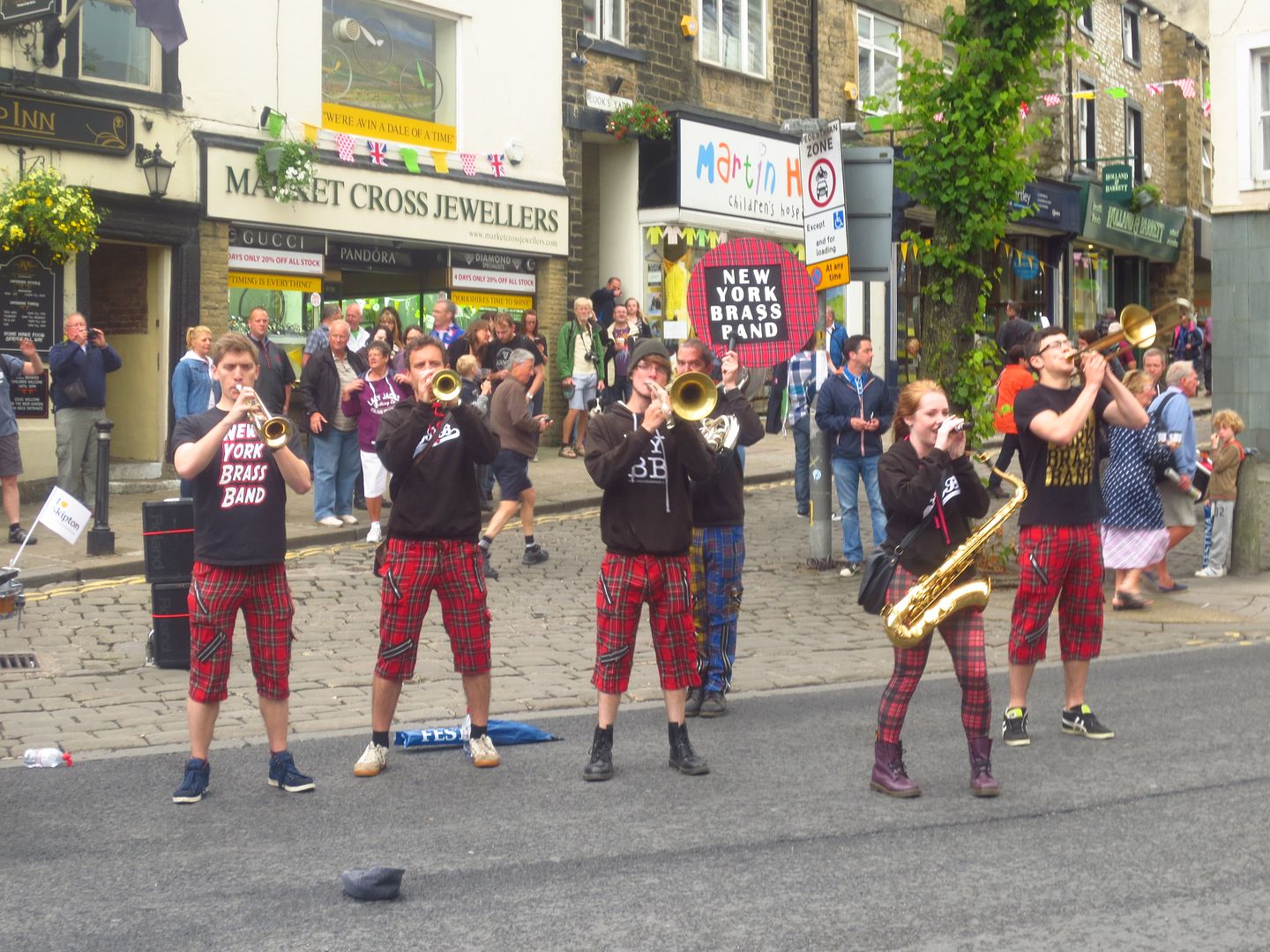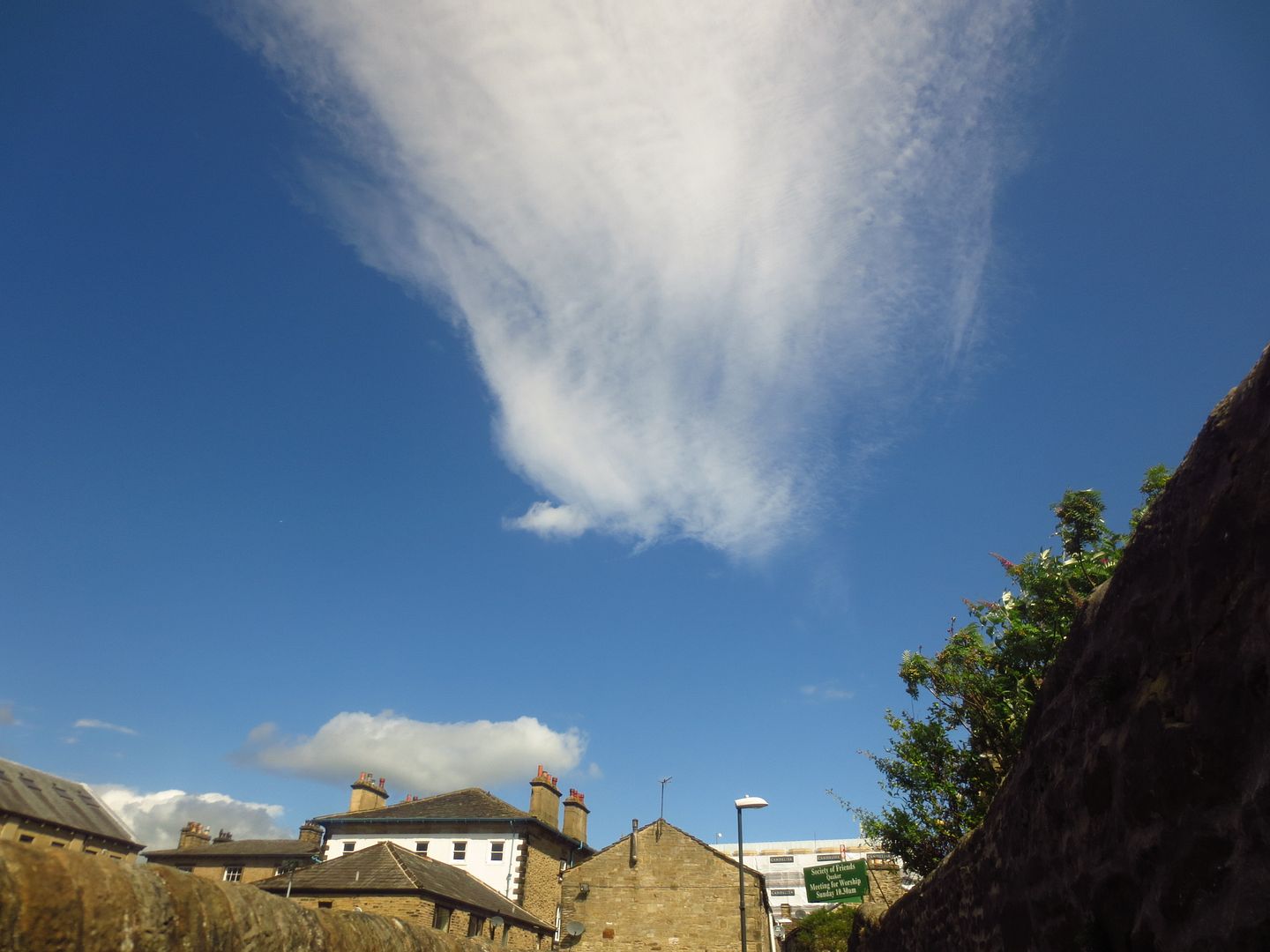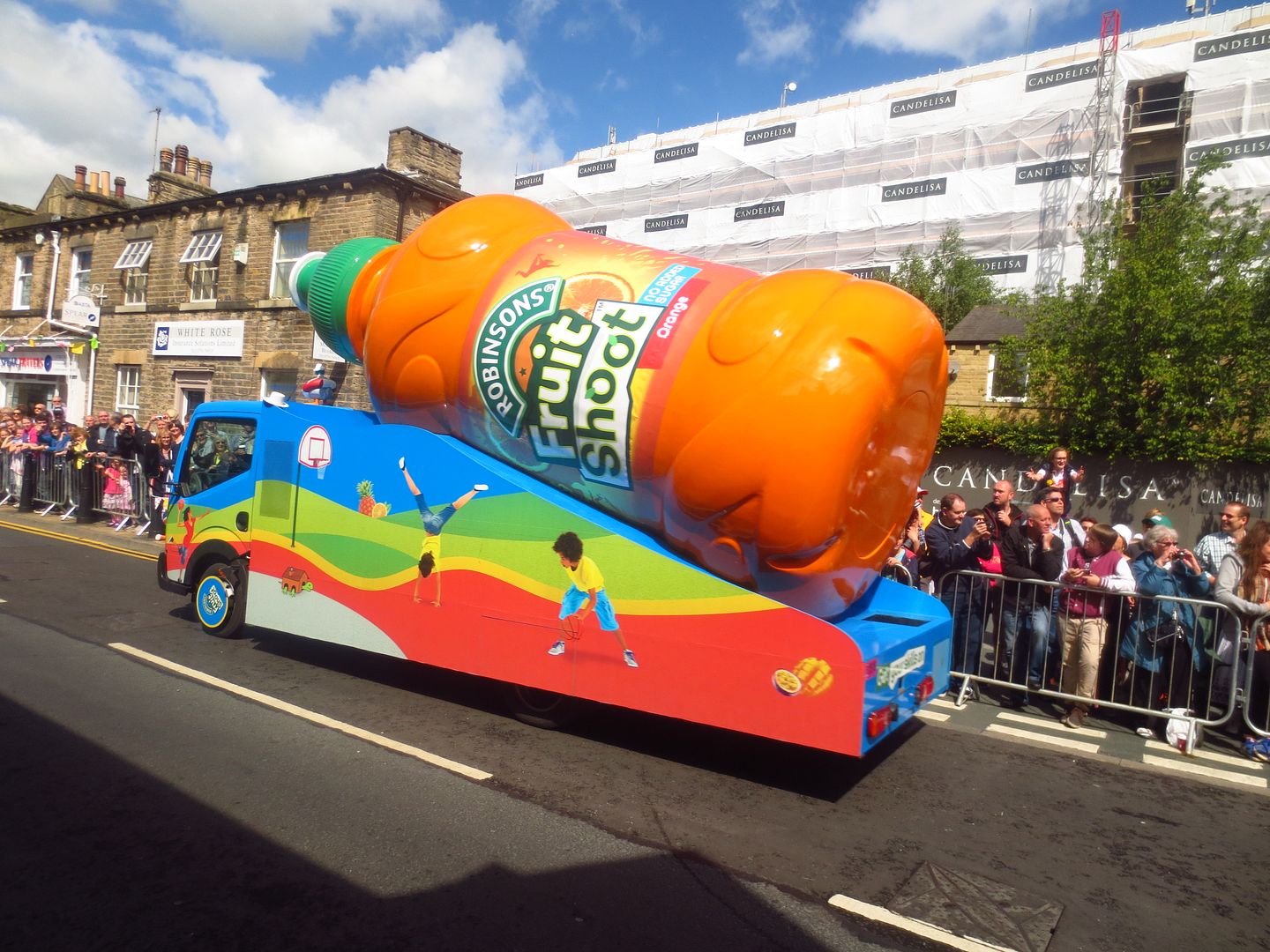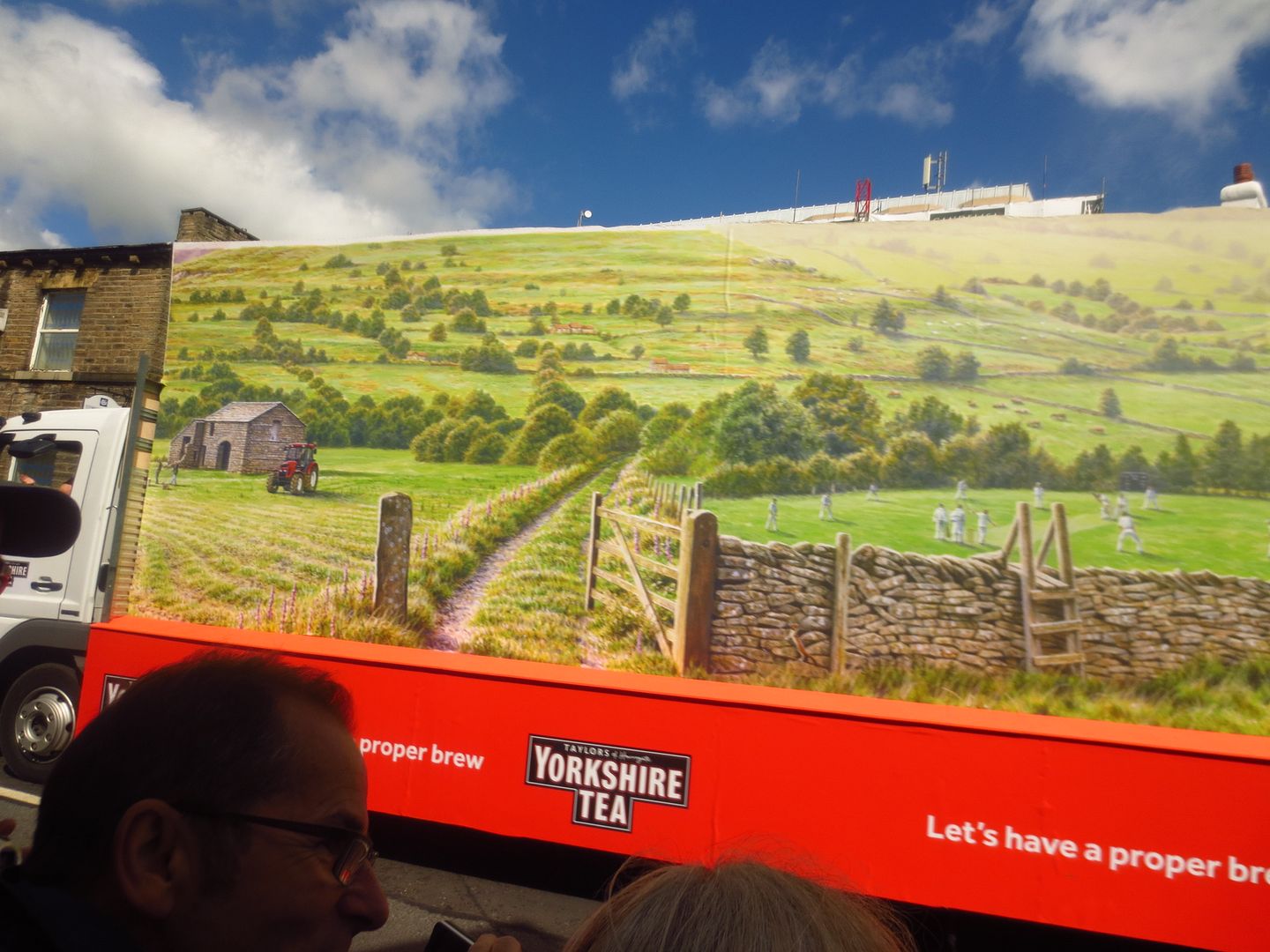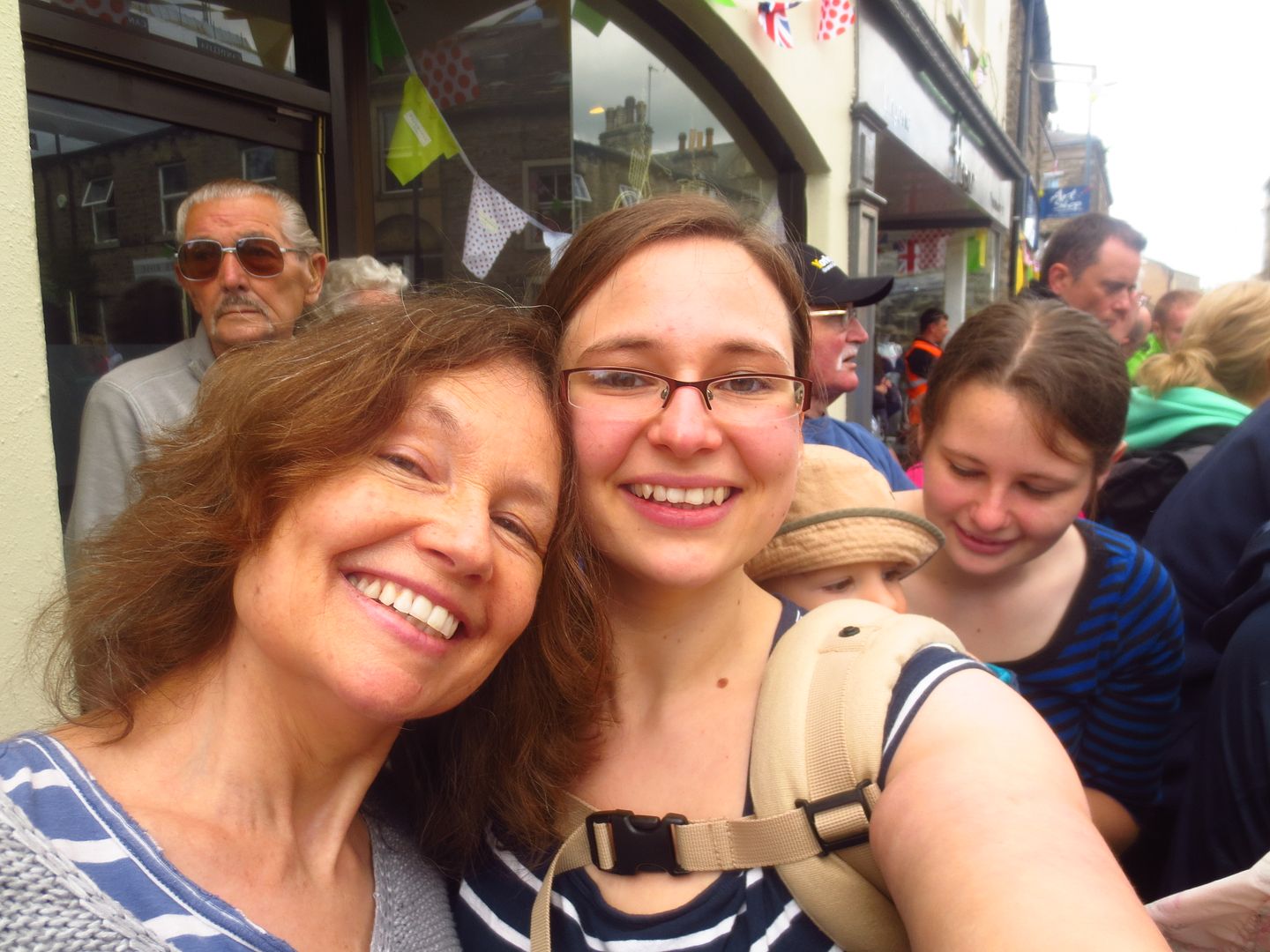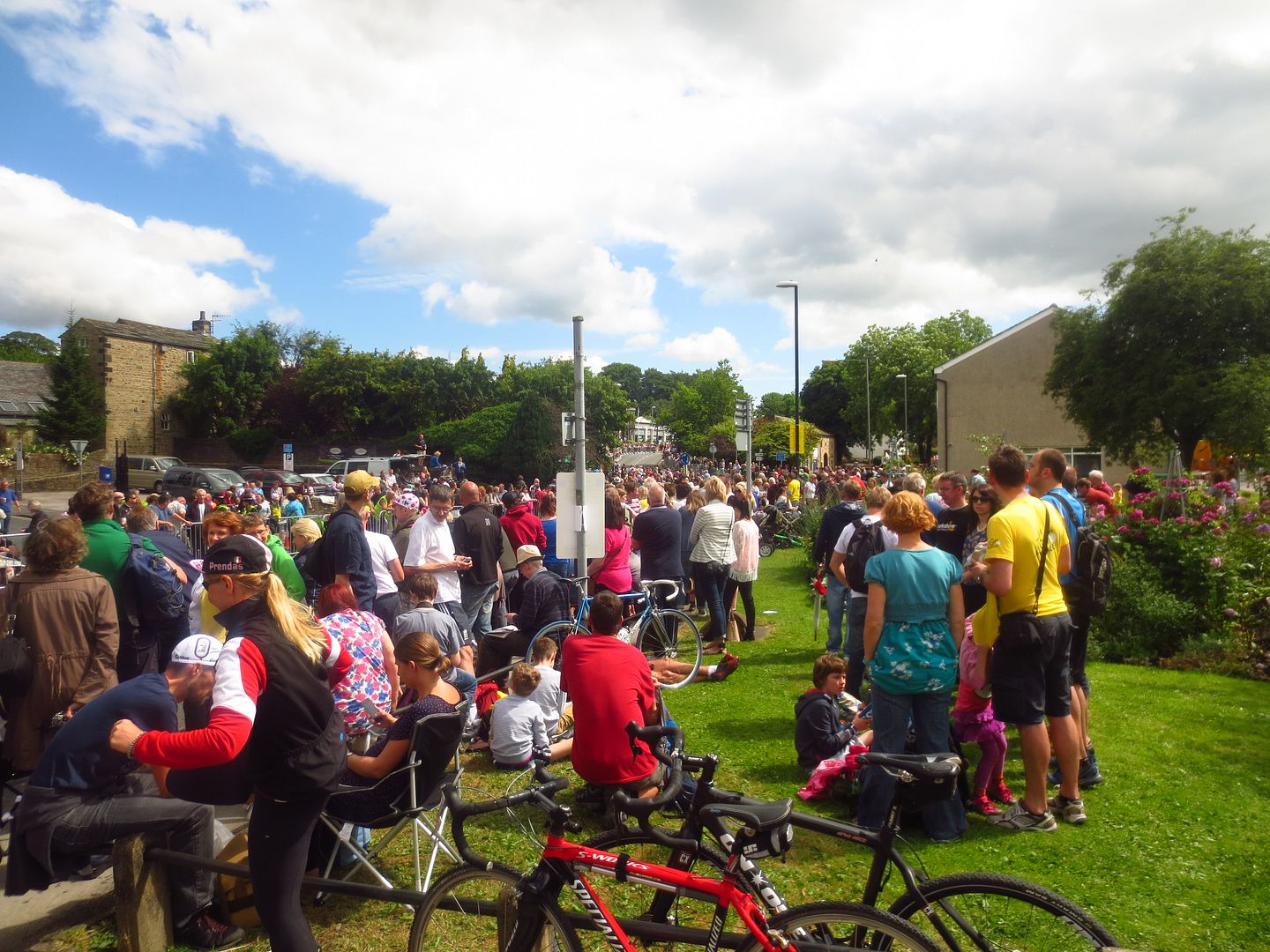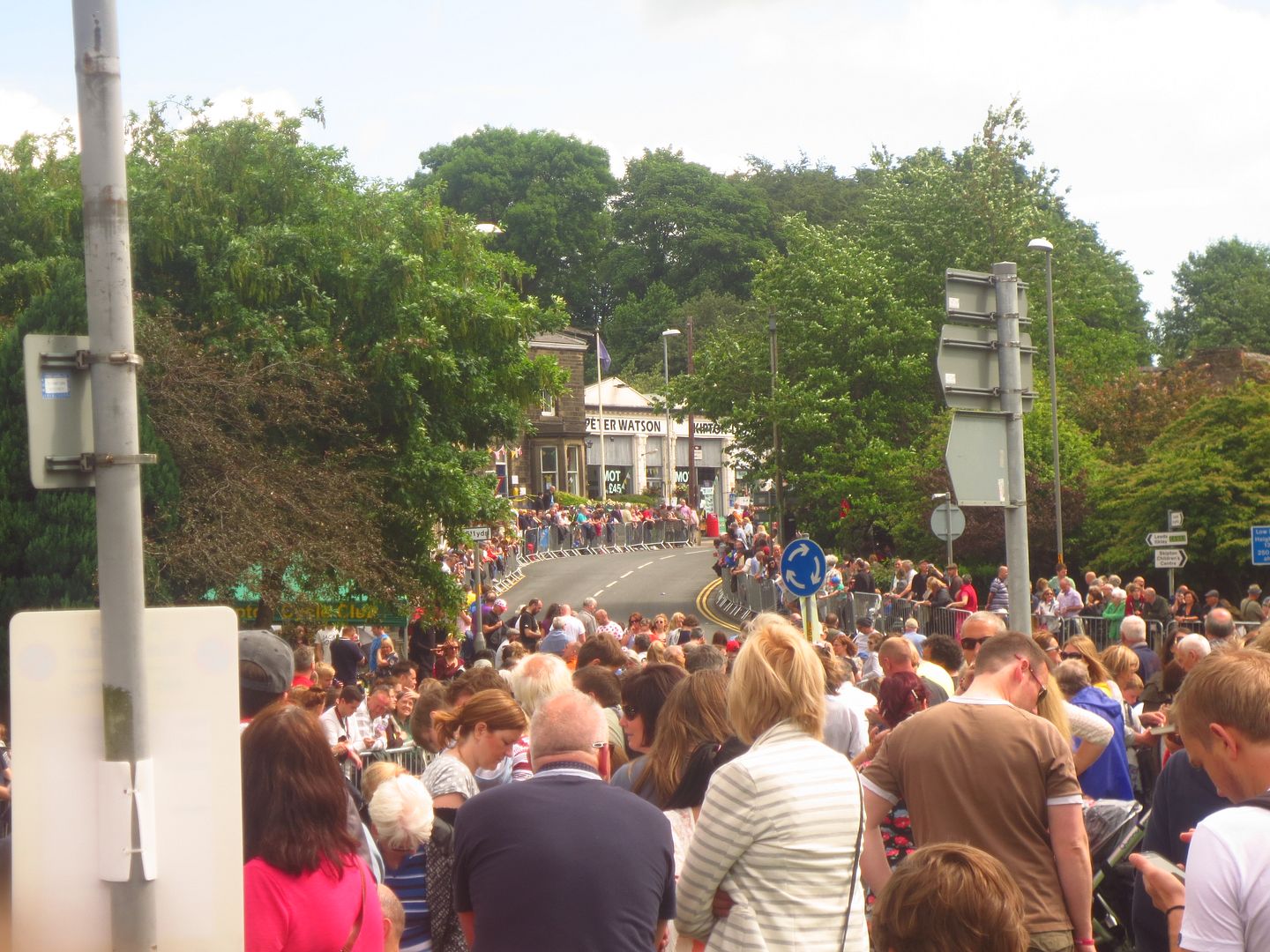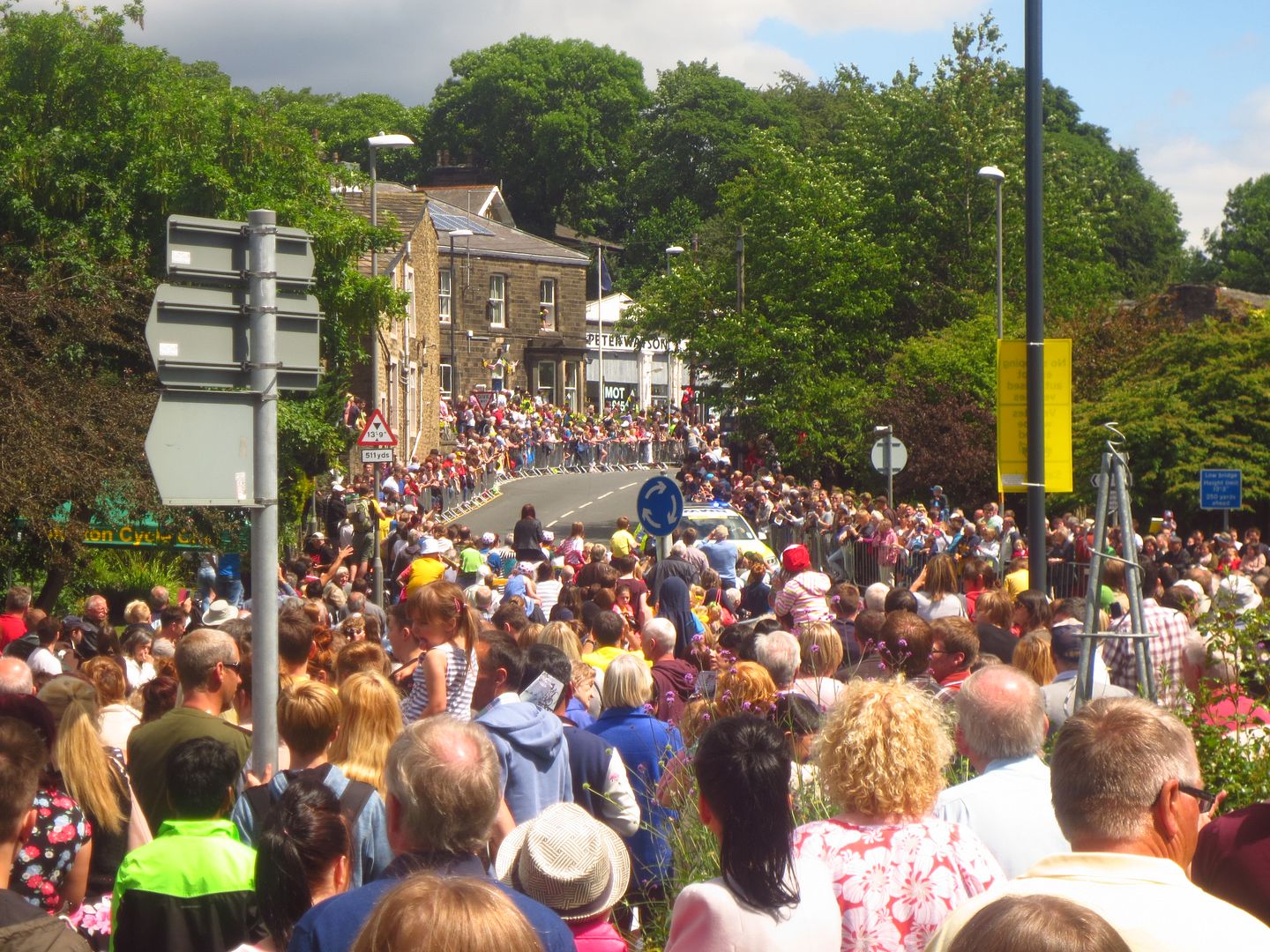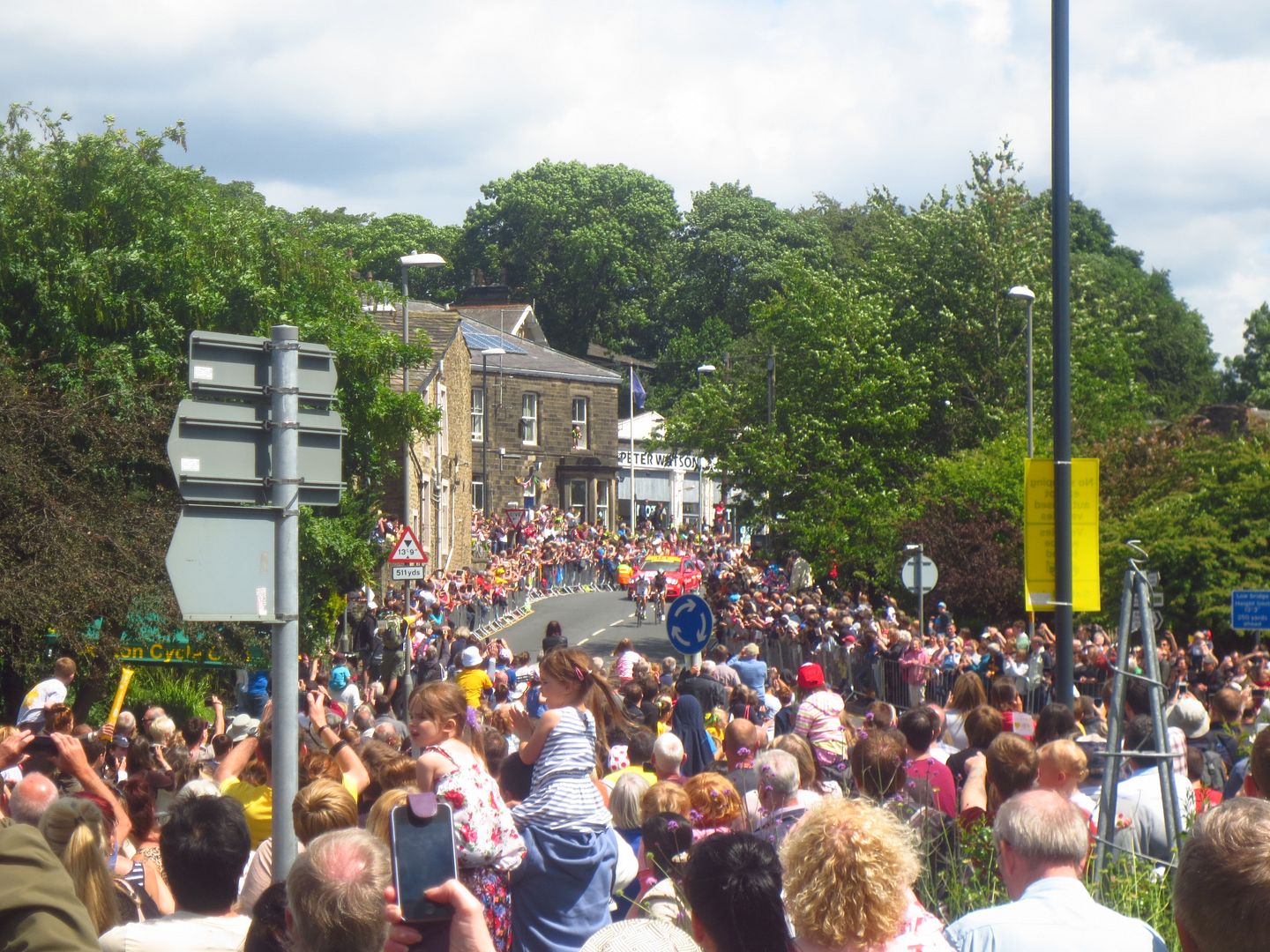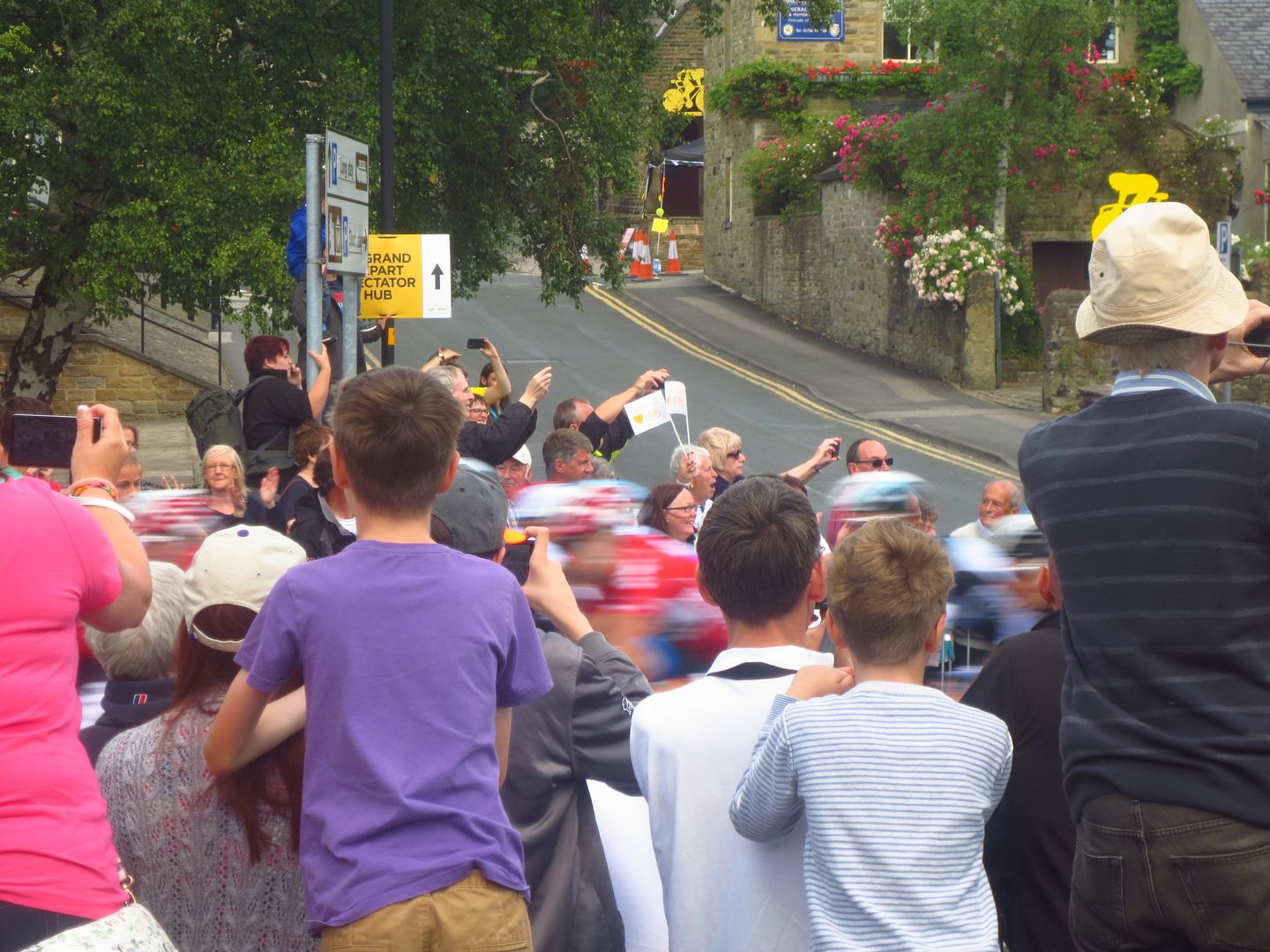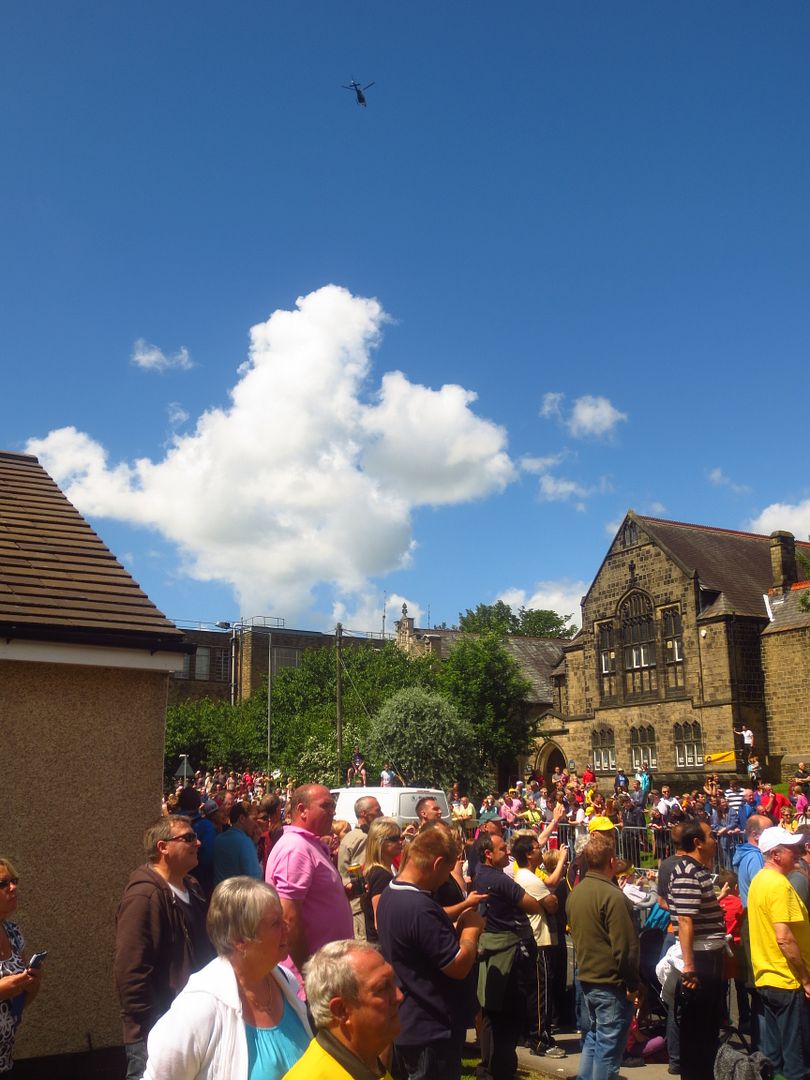 I imagine this is old news now as it's just over a week since the Tour de France passed through! Still, it was a rather amazing day. My mum and I headed into town early (around 8:20am) with Tiny Tin Bird. Town was busy already with people sitting by the barriers, in it for the long haul to secure their space at the front. A brass band was playing on the balcony of the town hall – we heard their renditions of "Daisy, Daisy" (they said this was their only bicycle related song!), "Working  9 to 5" and "Never Gonna Give You Up" . They were so good! Andy thought it was hilarious that we got Rick-rolled by a brass band but I don't care, they were great. Later on we heard them doing some Beyonce as well!
After walking around and taking some photos we did a big loop of the town, going down past the station, out of which was pouring hundreds of people. It was quite something to see.
People had been commenting in the days prior that the supermarket shelves were bare from people panic buying, but when we went to Tesco that morning it was so quiet and the shelves were the fullest and neatest I've ever seen them. The roads were closed and so the usual traffic noise wasn't there, it was rather eerily calm walking back home. That is, until you round the corner and see all the people! In the hour or so since we'd been in town there were about three times as many people and still more were arriving. We went home for a late (second!) breakfast of croissants and then we heard the sponsor cavalcade start to come through the town. Alice (my sister) was up and dressed by then so we grabbed her, stuffed TTB into the Ergo carrier on my back and slipped through the back streets into town. It was HEAVING with people. the narrow pavement where we ended up was three people deep and people were trying to squeeze through. What an atmosphere!
We stayed there to watch most of the cavalcade and then I suggested moving further along the road where there was more space, but we'd be a bit further away from the barriers. I'm glad we did, TTB had started to get overwhelmed by the crowds (he sat on my back just saying "no! no!" and although it wasn't a scrum, people were just moving through politely, he wasn't happy and I'm glad we moved. He was happy seeing the helicopters flying overhead! It was actually a much better vantage point as we were able to see the road coming down the hill as well.
After the sponsor vehicles had all gone through I took TTB home because it was still an hour and a half until the bikes were due to come through (they hadn't even started the race by this point!) and he couldn't wait that long. I so wished I could have stayed! When I got home I followed the BBC live updates and texted my mum about where the cyclists were. When they got to Addingham I left TTB with Andy and ran all the way back down to see them – I made it just in time! Everyone whooped to see the two breakaway cyclists and then it was an impressively long gap before the peleton arrived. It was wonderful seeing everyone cheering, so loud and so happy. I wonder what the cyclists felt like? They must have had cheering like this along the whole route! And then it was over and people began to disperse. One thing I really liked was that so many local people came out to see it (you can tell because they all went back to their houses rather than to the station!) and I liked that because it's been so pumped up for ages about how many tourists will be coming to the town, and the council sent round quite a grovelling (in my opinion) letter a couple of weeks ago explaining just how much disruption there would be, but I'm glad that the local people did come out and watch too. That's a bit rambling but you know what I mean.
The crowds of people were so happy, and so friendly and good natured. Everyone was really helpful and accommodating and nobody pushed or anything like that, it was just a great atmosphere and everyone seemed genuinely thrilled to be a part of it. I admit I was rather sceptical beforehand as it just seemed to be SO much disruption for such a short amount of time (seeing the riders), and also more importantly because Andy and I had tickets for something in Leeds in the evening and we thought that we wouldn't be able to go because all the roads were closed and the trains were so busy. We did manage to though so that was ok :-) It was a once in a lifetime thing to see and I especially wanted TTB to be able to say he'd been there, even if he doesn't remember anything about it. Because that's important, isn't it? Being able to say that you were there!