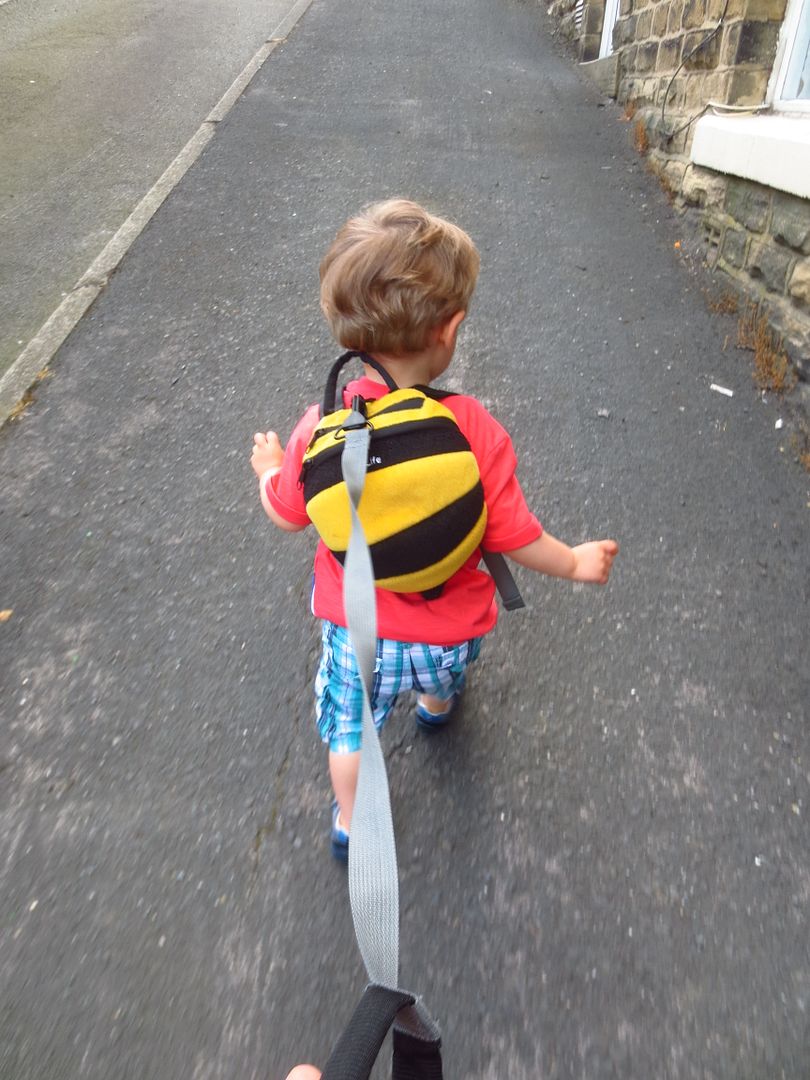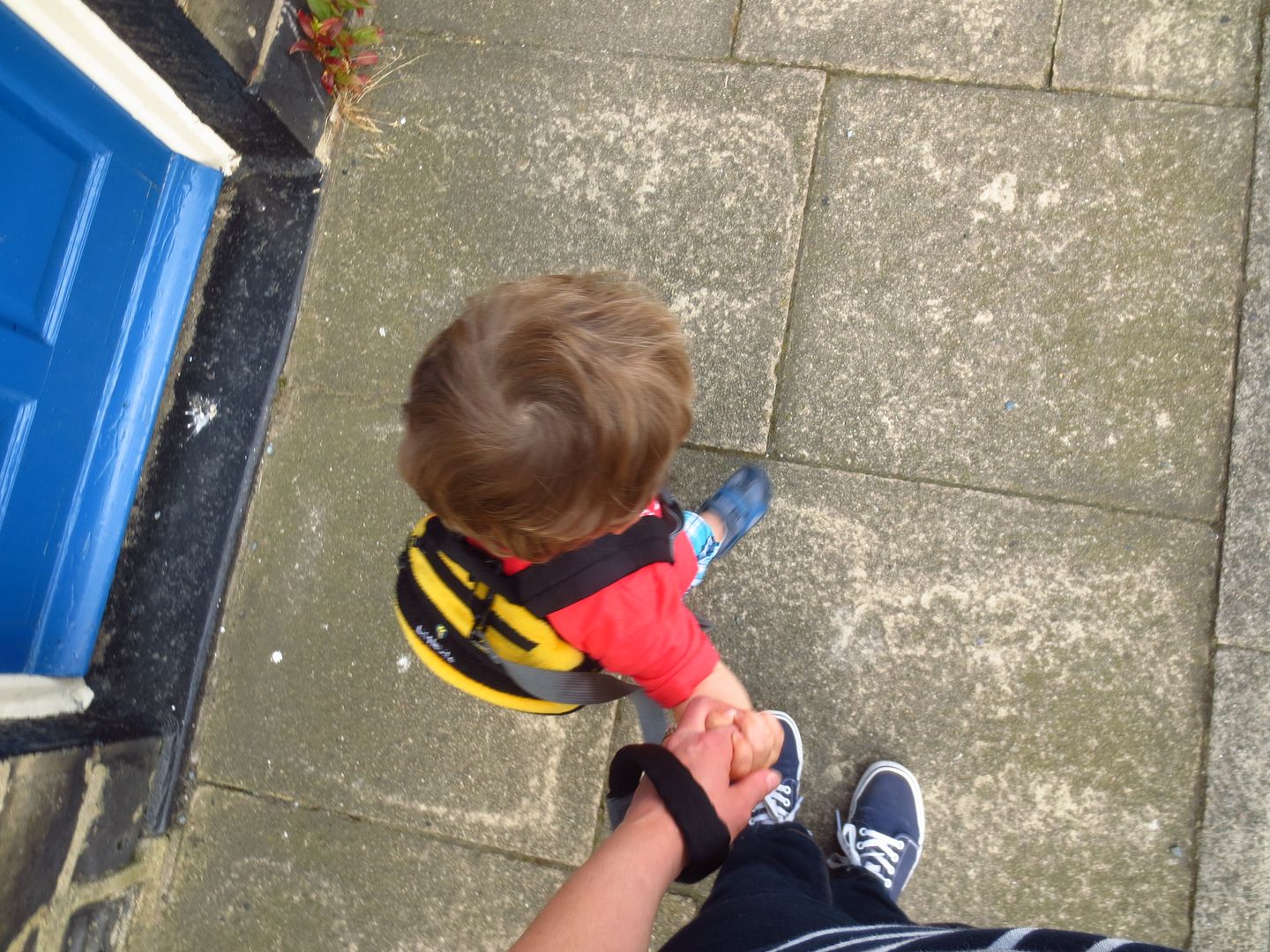 The new word in our house is "go". He leads me to the door: "Go! Go!". I check the time: half past six, almost bedtime. But why rush? A walk in the evening is a rare treat. Dressed only in his vest, I coax him into shorts, shoes, socks and his new shark t-shirt. He jiggles impatiently by the door as I don shoes and find my keys. Finally we are off!
"Where do you want to go, then?" I ask. In response he sets off up the hill, taking big stompy strides. "Go!" he confirms. Well, alrighty then mister, you lead the way.
He manages to climb the hill and walk down the other side. We see the moor all grassy green in this distance. Then, as we reach the crossroads he burns out, turns to me and lifts up his arms. "Oh dear! Oh dear!" Carry me. So I do. We stroll hom and he calls out things he knows: cone, cat, car, a door, a leaf. "Wheeee?" he enquires as we pass the playground. He wants to go on the slide. Not a chance fella, I tell him. We're going to go home now. "Go." he repeats as he snuggles his head into my neck. We tread the familiar path to our front door, and go inside. Home. He wriggles out of my arms and his feet start running before he reaches the floor. Chattering happily, he climbs onto his Daddy's lap to tell him about his adventure.