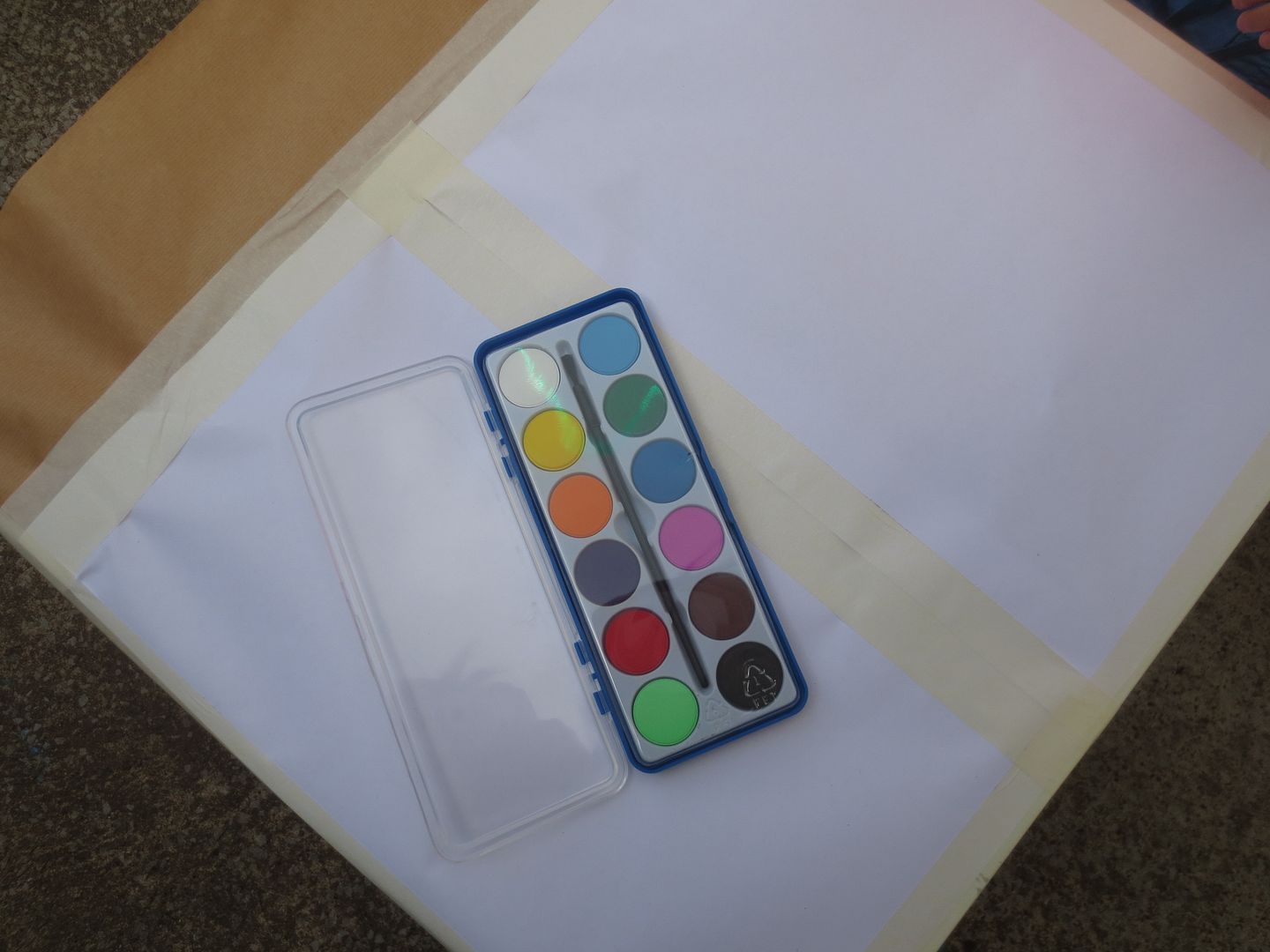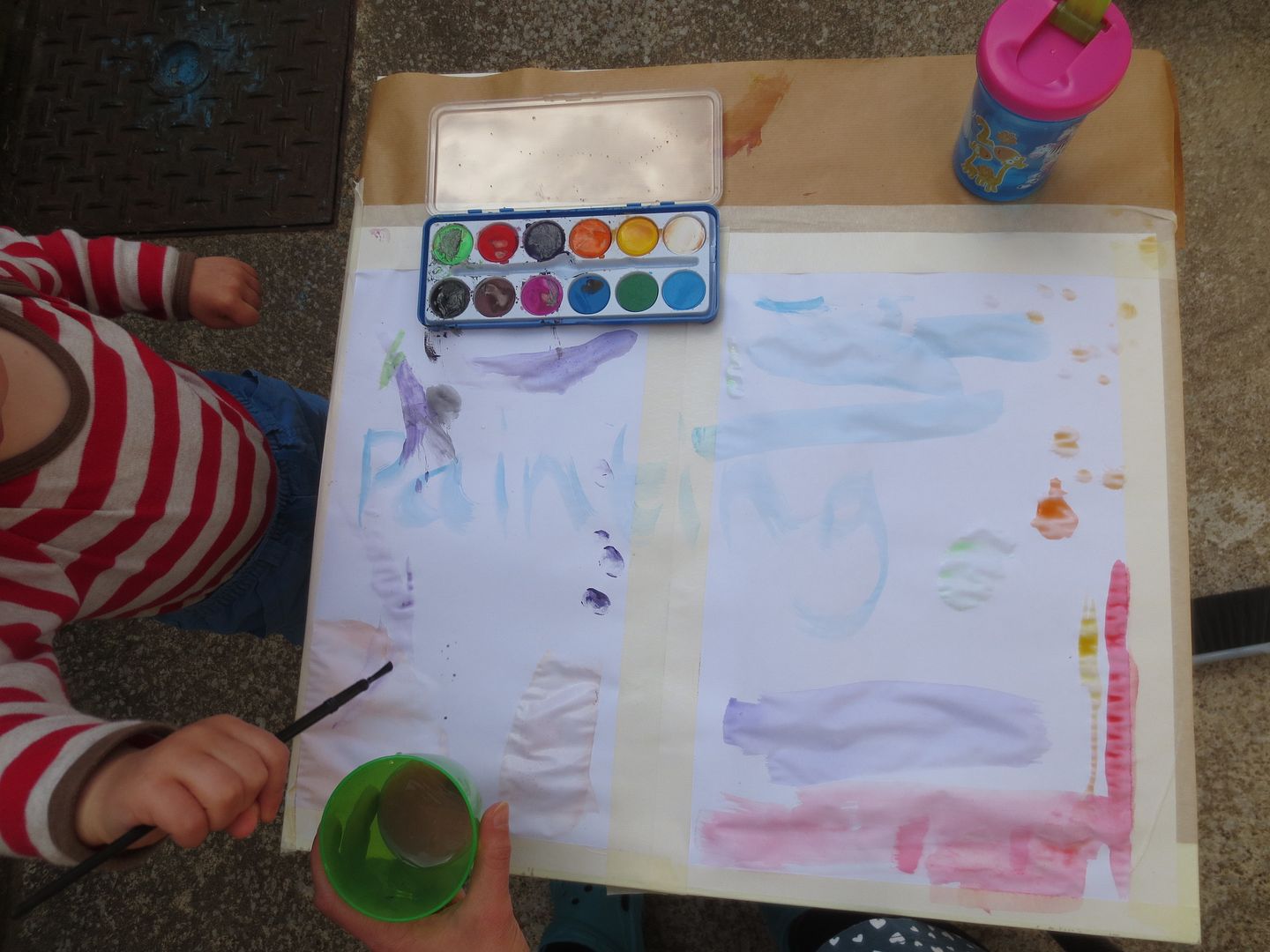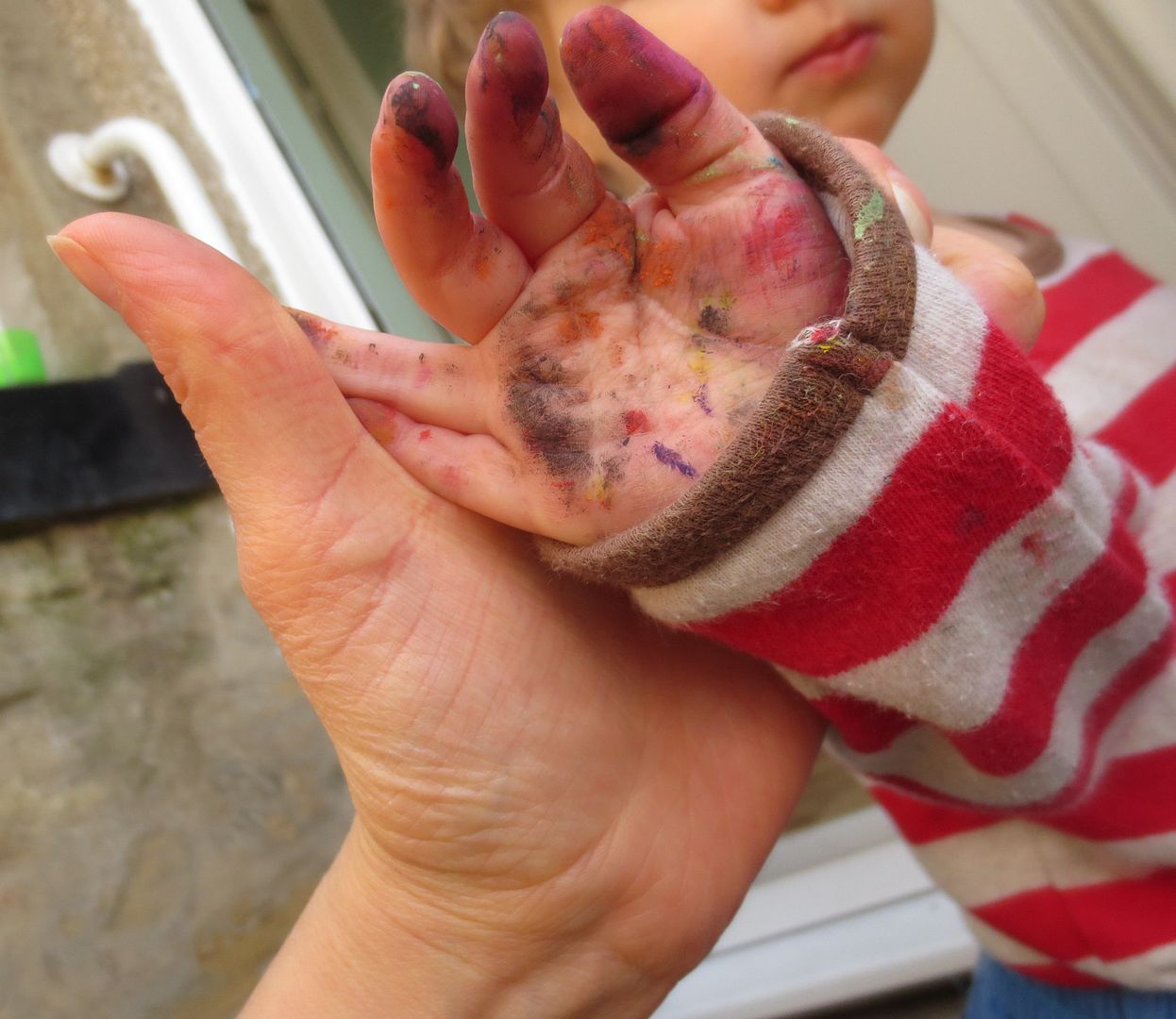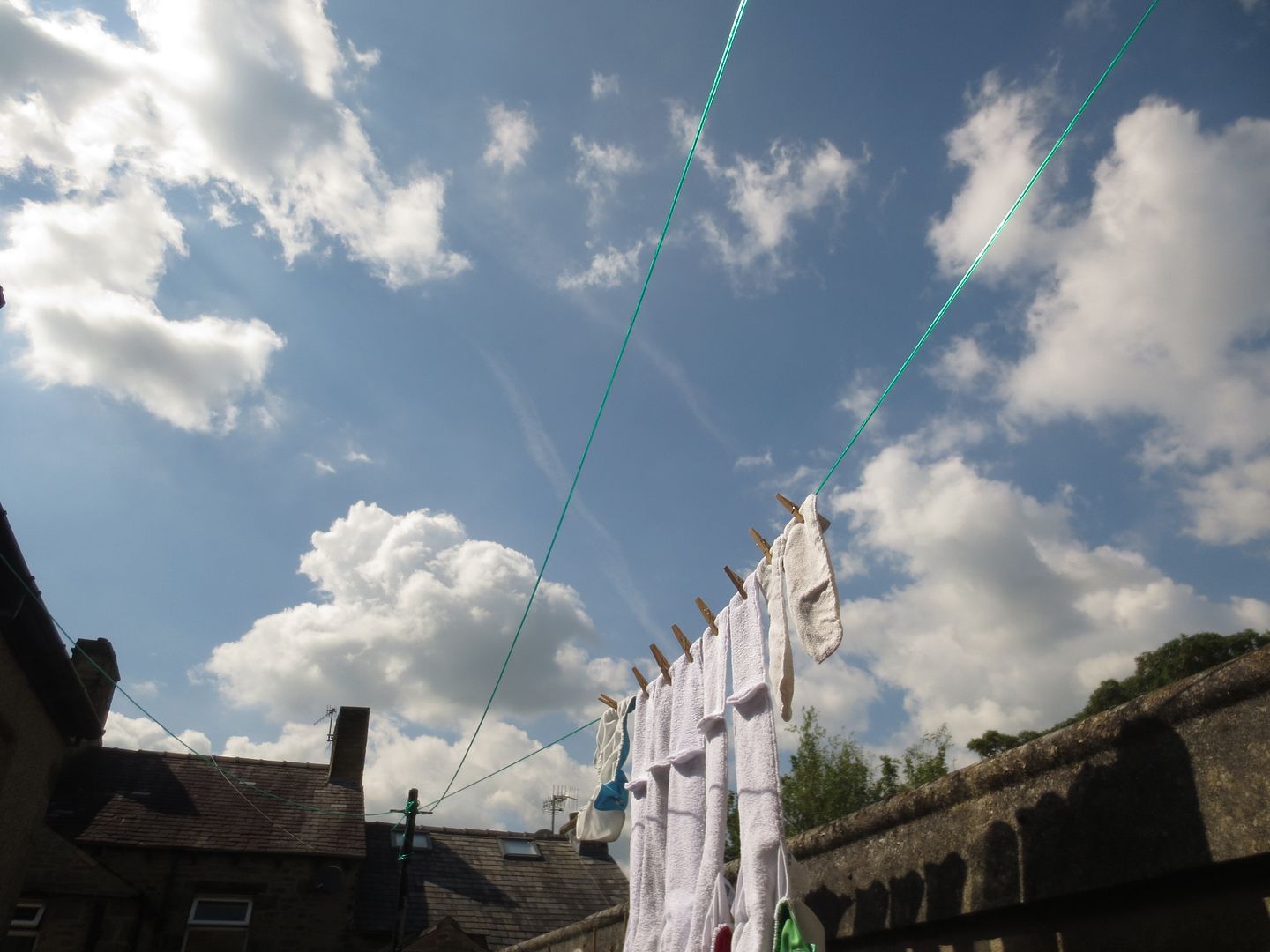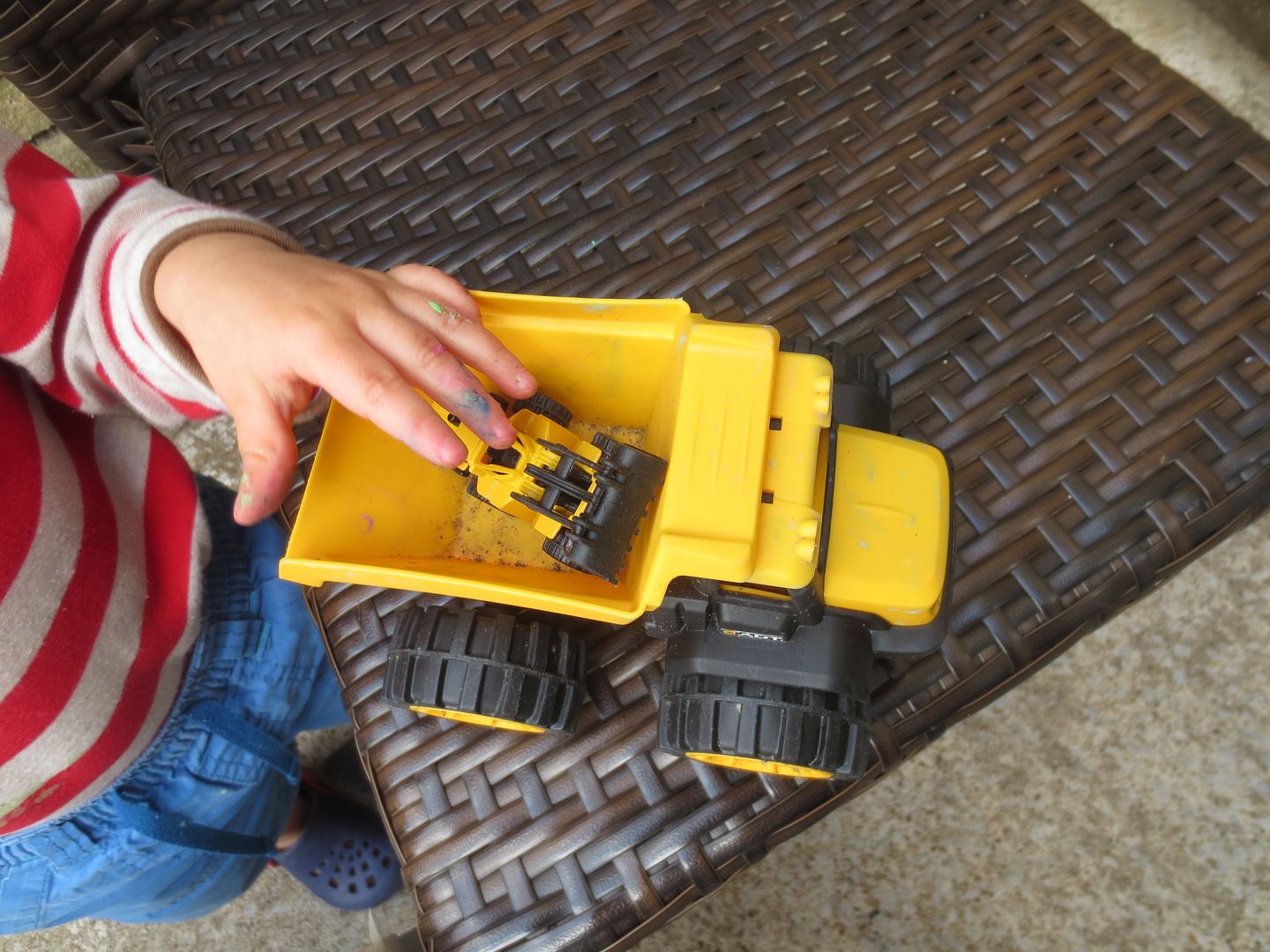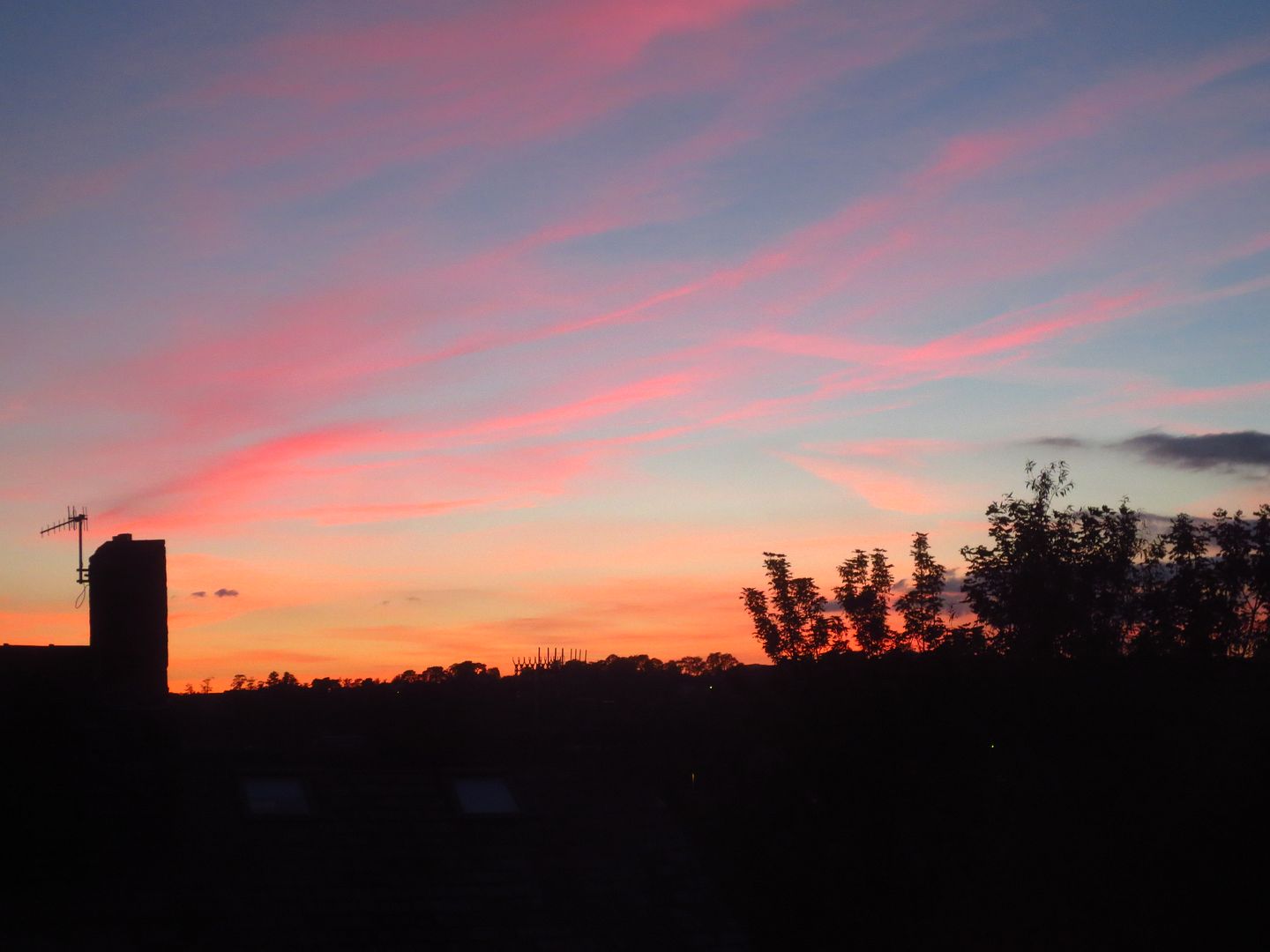 Just a quick post as I really should be going to bed (what is it about sitting and frittering away time doing nothing online that's so addictive? I'm my own worst enemy. Anyway!) but the latter part of our day yesterday was just as good.
I bought some new paints in Tesco yesterday, just some cheapy water colour ones and some A3 paper. He'd had great fun with poster paints the day before (and on other occasions too) but they're a bit messy and I can't really let him loose with them as they're very flick-able. I took the little table outside and covered it in paper and then when he woke from his nap I showed him how to work them and he was delighted to be allowed to have access to all of the colours and spent a long time painting happily. As did I. So nice just to put paint on the paper with no purpose. Not everything has to be a finished something, it's enjoyable just to do it. Brush, water, paint, paper = colour. Fab.
Seeing him enjoy new things makes me happy. Even though he did try and pop the paint blocks out of the tray!
Sitting in the yard (it has lots of shade) with a view of a blue sky with pretty clouds makes me happy.
Seeing TTB's happiness at realising his little digger (an "inside the house" toy) can fit inside the back of his big dumper truck (an outside toy) makes me happy. It makes me smile to see him recognising similarities and whatnot too.
Gorgeous sunset sky? Yep that makes me happy too. I thought it was the Solstice yesterday but I got the day wrong, it's today in the UK. Never mind, it was prettier last night than it was tonight so I'm just going to go with it.
And then the cherry on top of the cake … yes, he slept through again. Winner!