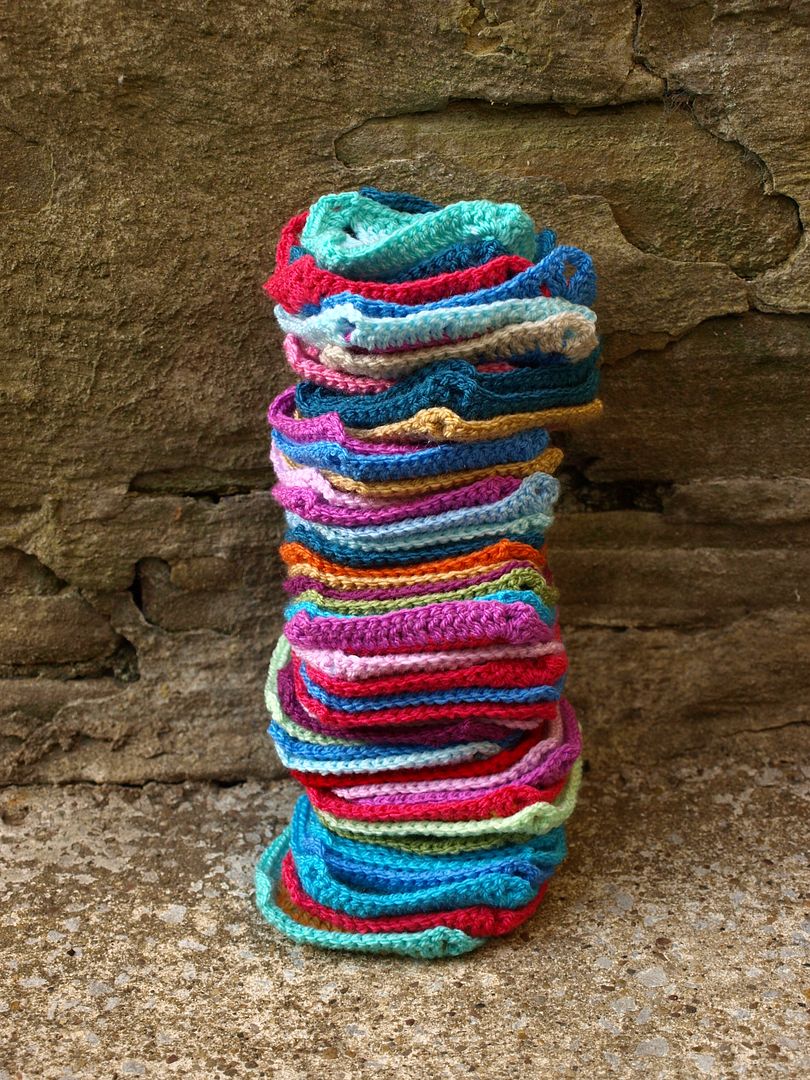 Last month, I showed you some of the granny squares I've been making. I thought that tonight you might like to see what I've made so far – the light this evening has been superb and it was nice to photograph these outside. Andy's been working hard on making our yard clean (scrubbing the green stuff away) and it made a perfect place to take some photos.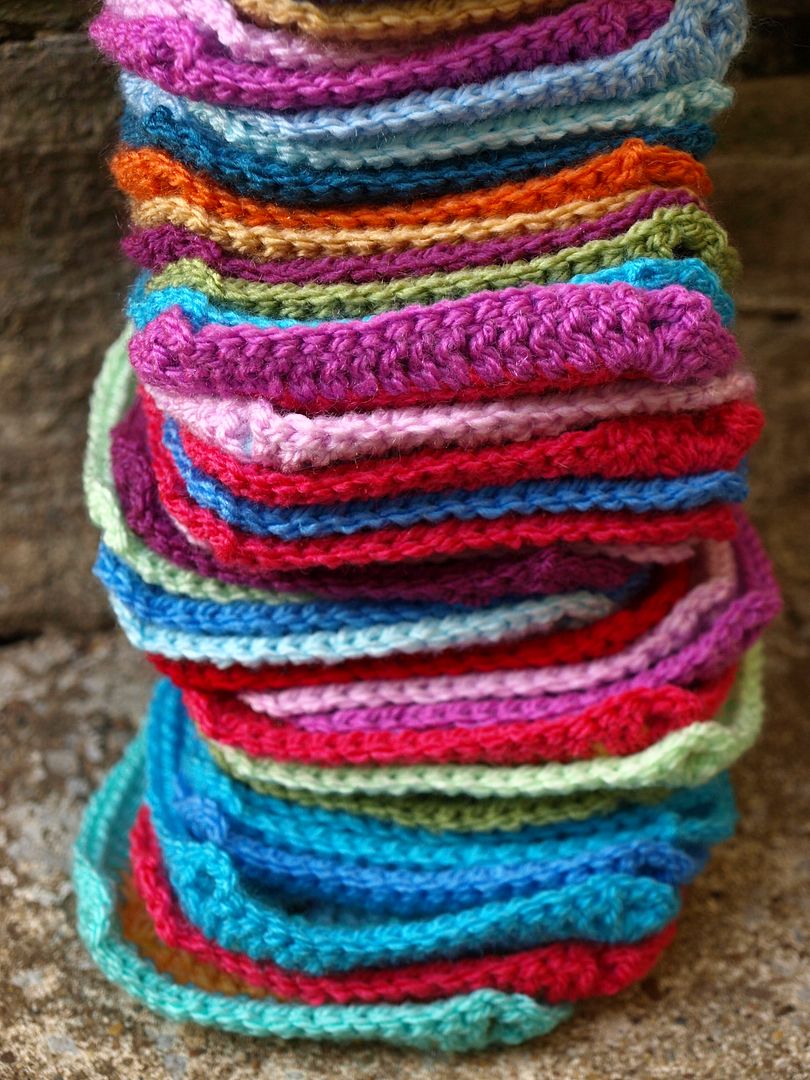 I've made 46 so far, but I have really gone off the colour "Lipstick" (the very bright red) so I'm thinking of removing the two squares that feature that colour. It's just too harsh and I quite like using "Pomegranate" as my red shade at the moment. It's not showing the distinction between the two very well here, but in the photo where all 46 squares are laid out, squares number 5 and 6 on the very last row have "Lipstick" in them.
As usual it's Stylecraft Special dk on a 4mm hook in various colours just from what I had hanging around in my yarn stash. Please don't make me list the colours! Basically any colours that I've used in my previous blankets are featured here. I don't have a plan for these squares just yet, although I imagine that they will become a blanket eventually. It's just FUN to play with colour and not have to put in a load of graft to get a blanket finished on time. I made them using my Elmer Squares pattern.