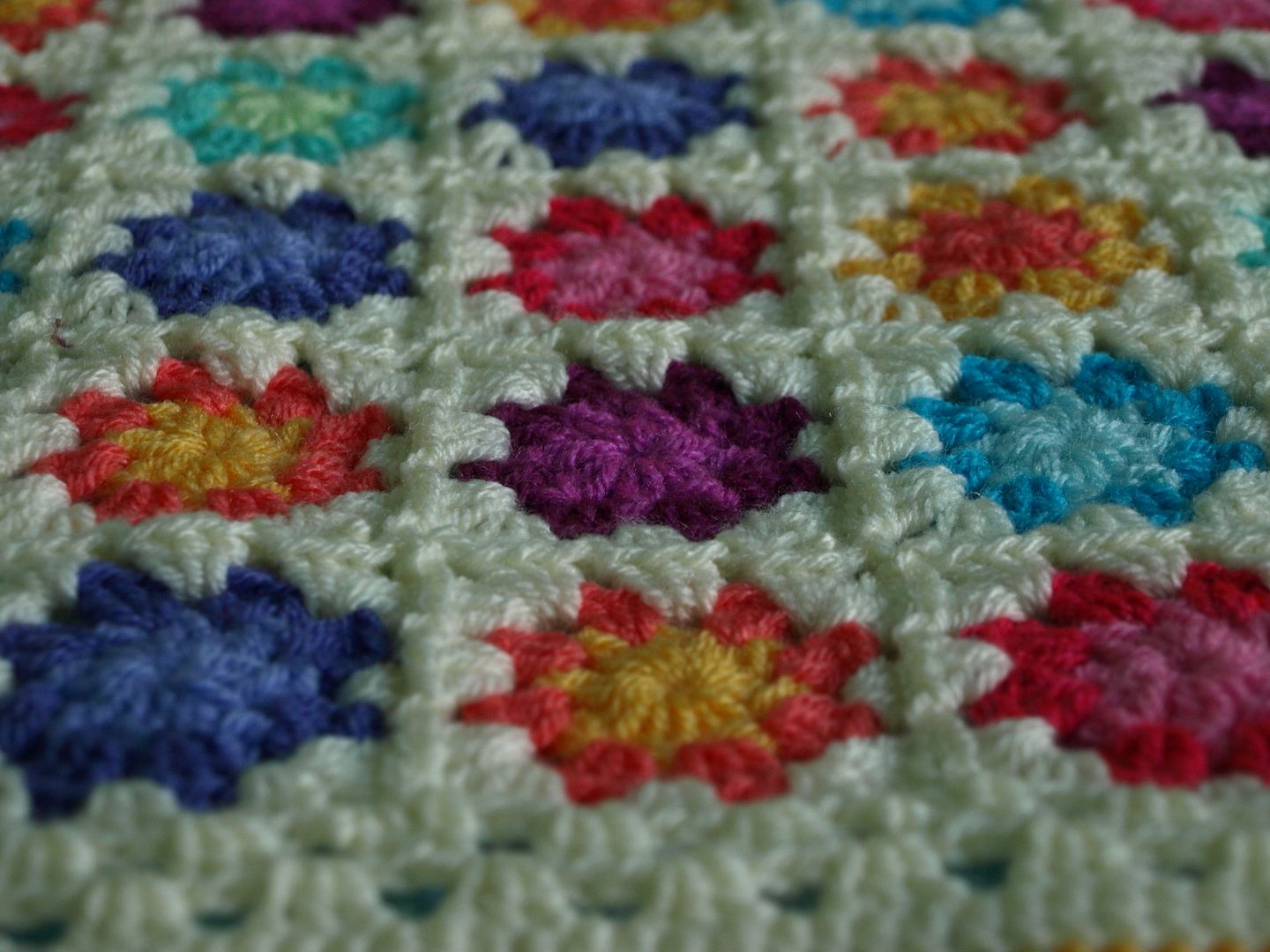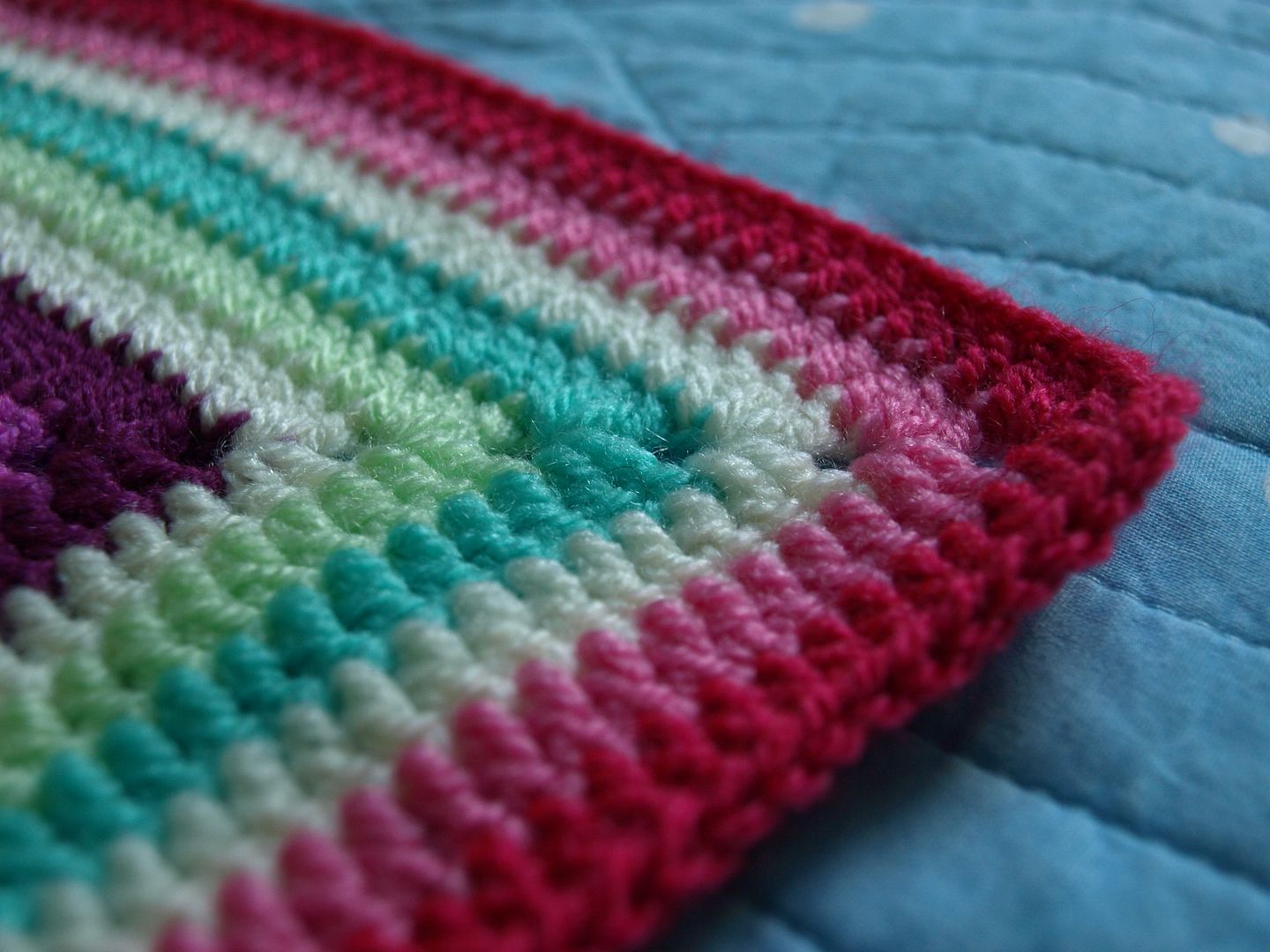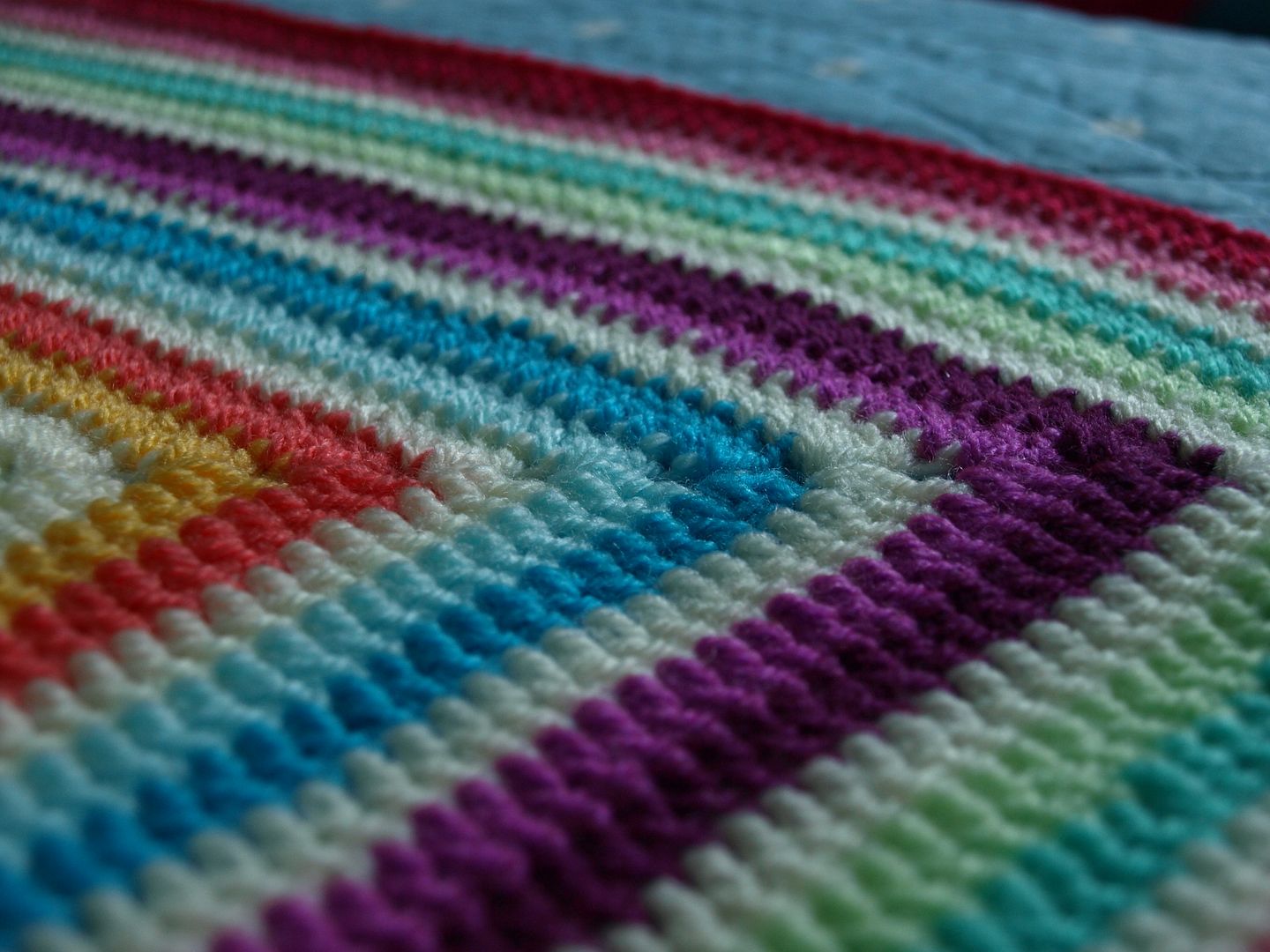 Finally, a finished object on my blog! Hurrah for crochet! I made this a while ago but it needed steam blocking on the corners and I had to "outsource" that to a lovely friend because you all know my feelings on irons and ironing and that I don't have one. I made this for a commission for a friend, but I was very slow with it and so I'm waiting to hear back as to whether it's still wanted. It's the same as the Tea Party Blanket I made a few years ago, only with more rounds on the border and it's generally neater and better made as I'm better at crocheting now than I was however many years ago it was that I made the first one.
It's Stylecraft Special dk on a 4mm hook in the following colour combinations:
Sherbet centre, Turquoise outer
Fondant centre, Pomegranate outer
Lavender centre, Violet outer
Saffron centre, Shrimp outer
Shrimp centre, Saffron outer
Spring Green centre, Aspen outer
Magenta centre, Plum outer
and then they are all edged in Cream.
I used this pattern to make the squares, and this technique to join them.
I tell you what, it was a joy to photograph this just now. There is NOTHING I like more than stripes and stripes of neat crochet stitches. And the corners? Phwoar. Ha. Maybe not "phwoar", but they do look very pleasing.
x