Last week we were blessed with some exceptionally beautiful warm days here in North Yorkshire, perfectly free from cloud and full of gorgeous blue gradient sky. Mmmmm, perfect. On Tuesday we were invited to spend the morning on our friends' allotment; I'm so glad we did as we had such a good time.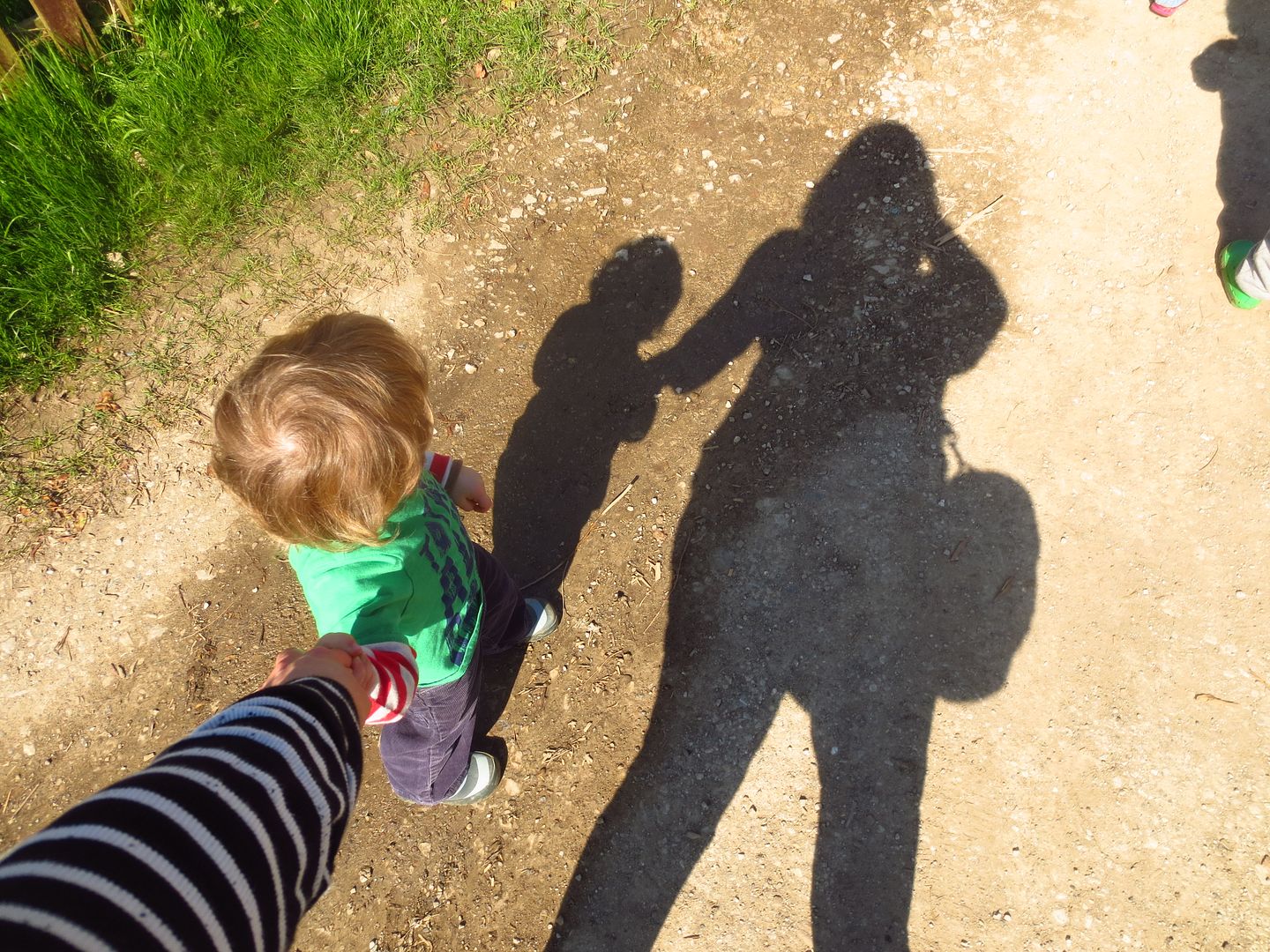 TTB and his two friends spent a couple of hours digging, carrying, fetching, watering, chasing and running, eating snacks and generally just playing in the ground – finding ladybirds, sticks, leaves … that kind of thing. TTB tripped rather impressively and ended up face down in the newly planted herb bed and just lay there going "oh!" until I lifted him out and brushed him off. He was fine, don't worry, but it was rather funny.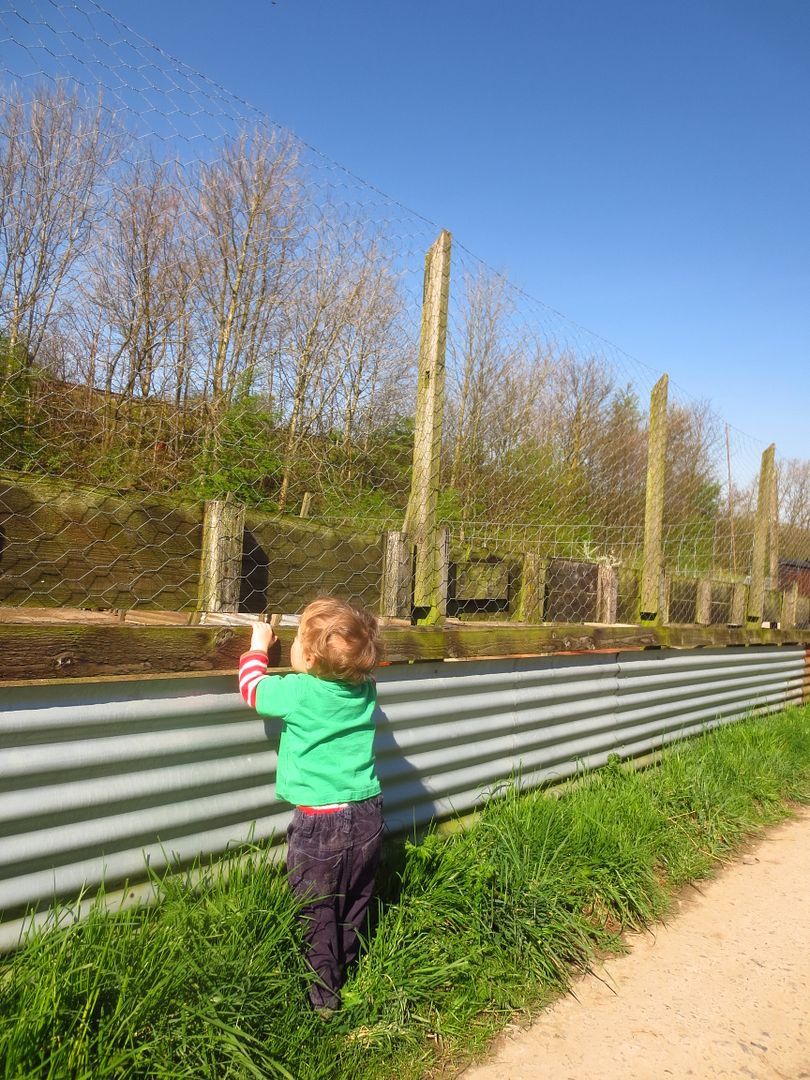 One rather brilliant thing about the allotments is that there are a few plots that have lifestock on them: chickens and goats and I think some ducks as well although we didn't see those that day. We walked (herded, really!) the children up the hill to see them which is perfect entertainment for the toddler crowd. TTB makes a particularly impressive chicken noise ("couaka couaka couaka!") and was happy as anything when the goats came over to the fence to say hi.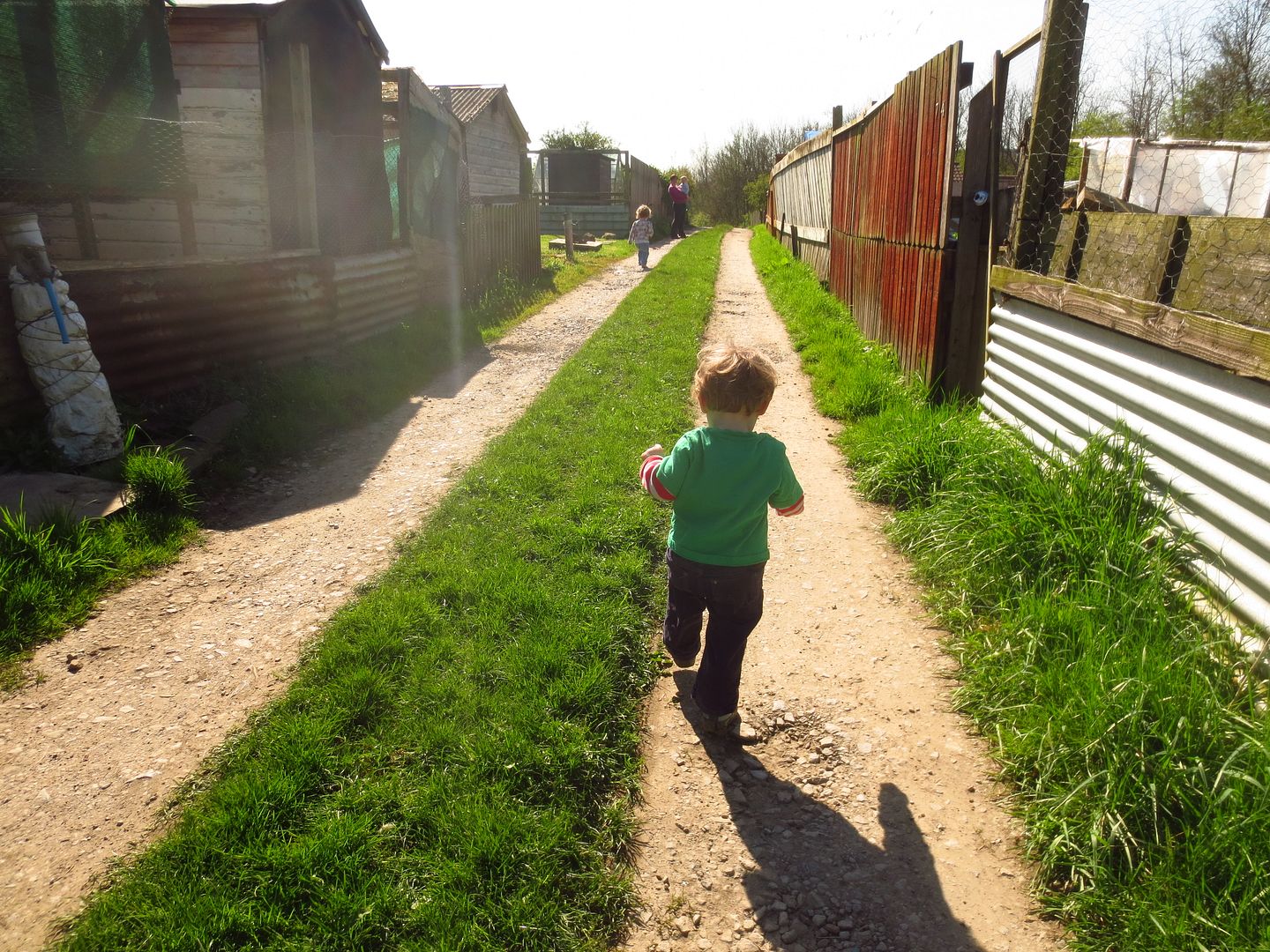 Watching my little lad run back down the path, smudges of mud on his face, little welly boots and his crazy bonkers hair on a gorgeous sunny day … it just felt so good, like just the kind of thing you should be doing during your childhood! He's so much his own person now, it's really satisfying to see how much he enjoys the things he does. He stopped shortly after I took this photo and turned round and just gave me this really big intense look … half smile, half "yes!" if you know what I mean.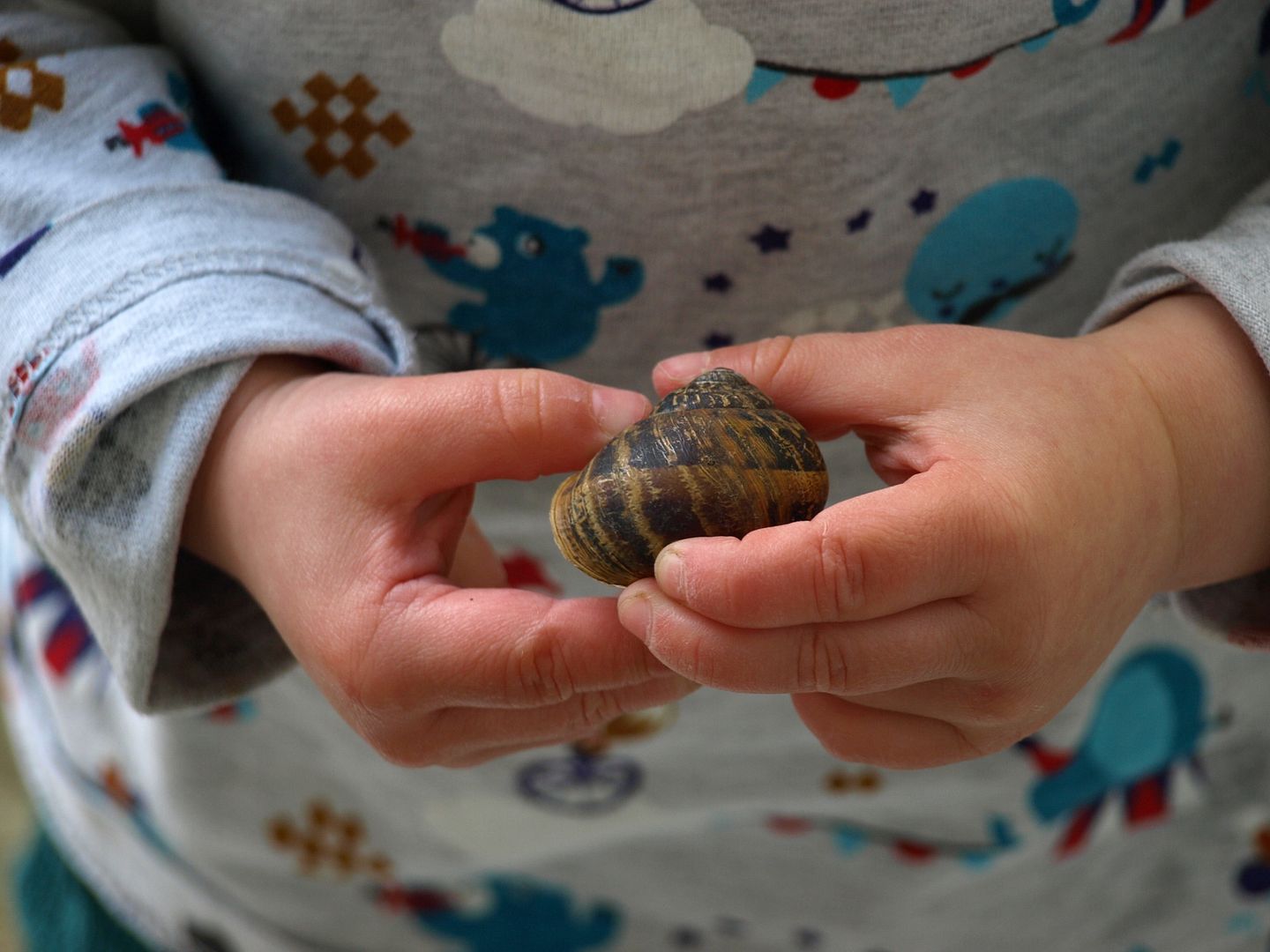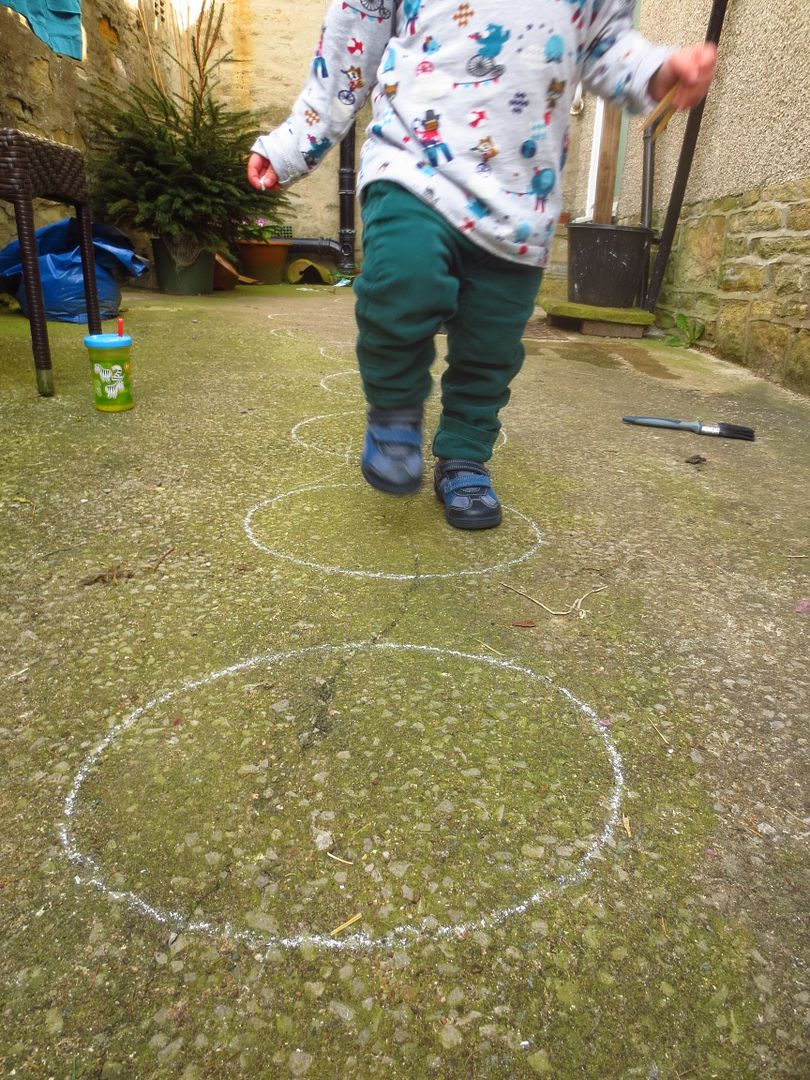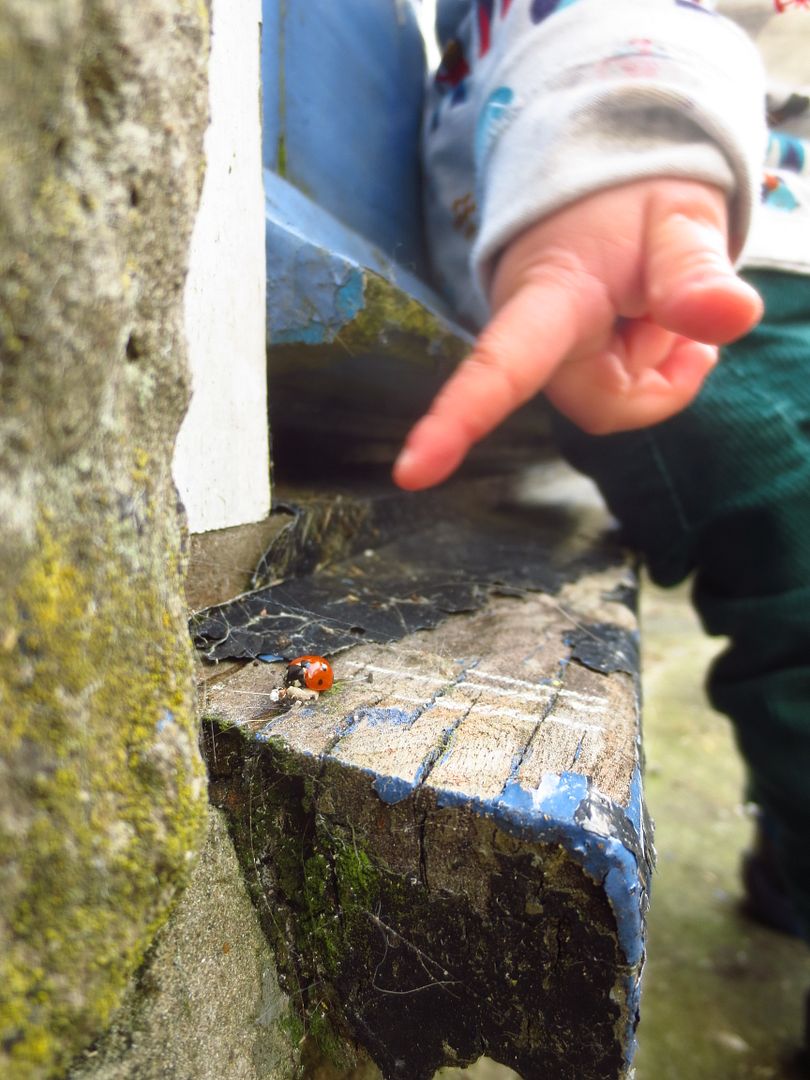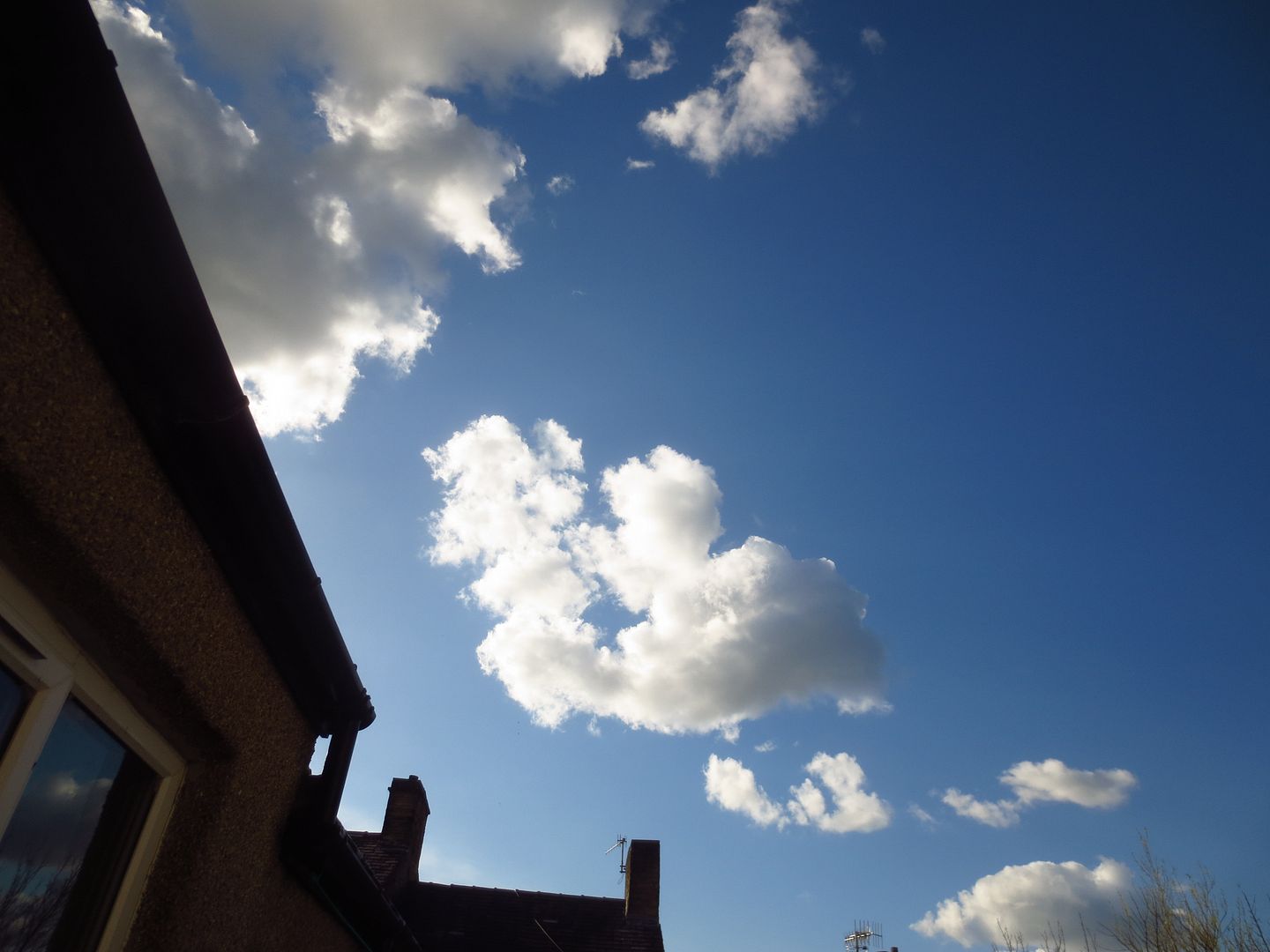 The rest of the week was spent in our yard as much as possible. Whole afternoons, really! Chalking, playing with trucks, painting with water on the floor, stamping, hopping and stomping, hiding and chasing. Taking photos of course. Finding another ladybird and being VERY VERY GOOD by listening and not touching (although he desperately wanted to hold it!). Finding an empty snail shell and carrying that around, carefully leaving it on the step when it was time to come in, and then carrying it around the next day as well. I love it. He loves it too. What more could you want? x