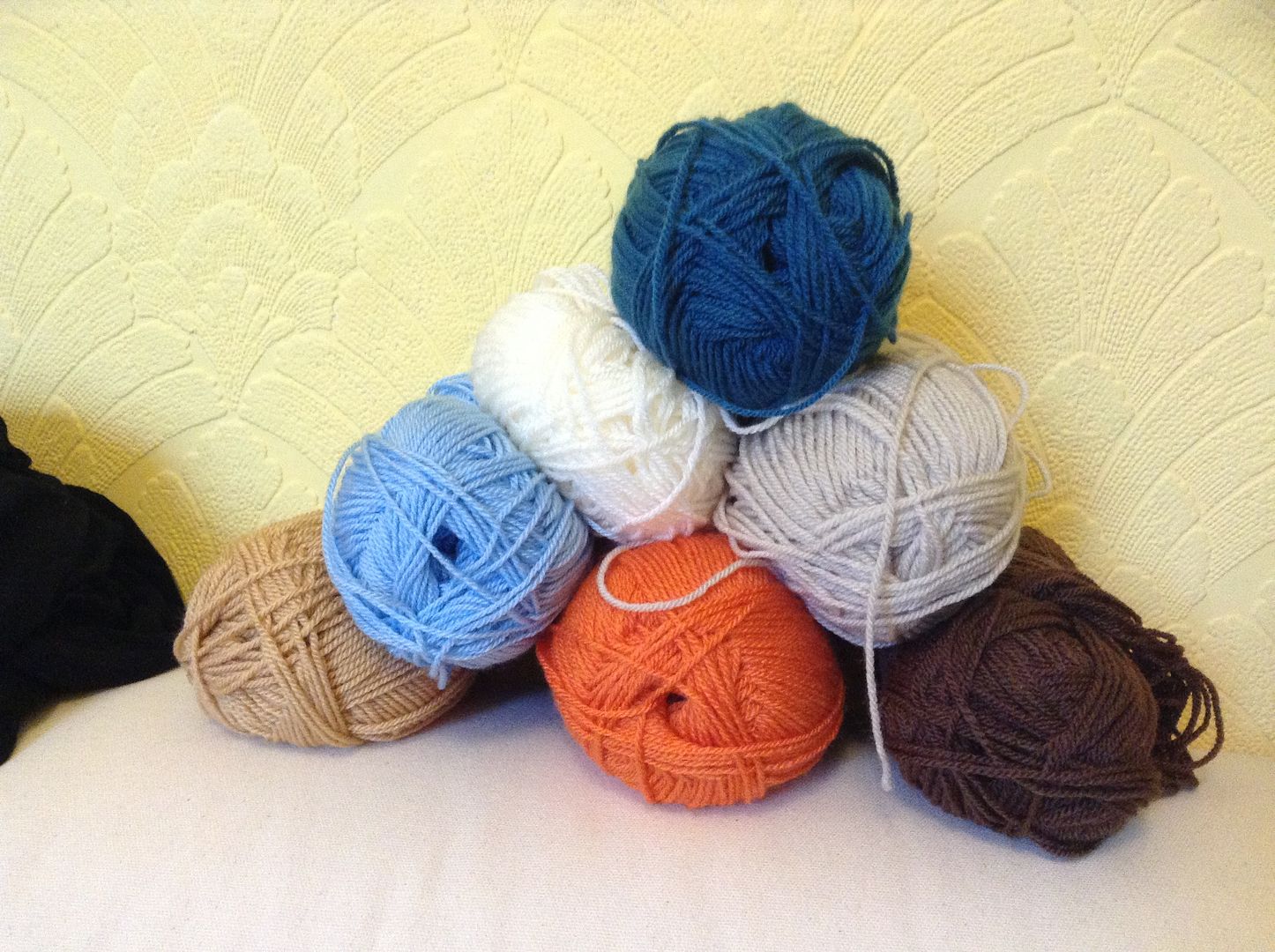 I like to make blankets for other people, and I especially like to make sure that any babies that are born receive a little blanket gift. I have only missed a couple of friend's babies, I think, and that was because I had a newborn of my own.
I'm most comfortable working with a large selection of bright "rainbowy" colours, as you've probably seen from my projects page. These are particularly good for when people don't want to find out whether they are having a boy or a girl: can't go wrong with a rainbow ripple!
Sometimes though I do like to make blankets that are "boy colours" or "girl colours" (as much as I dislike colour "rules" and the idea that colours are limited by gender, you know what I mean by "boy colours"). The Pink Daisies Blanket, and the Boaty Blanket, and the Honey and Roses Blanket are examples of this.
Stylecraft recently released four new colours in their Special DK range, a lovely orange (FINALLY) called Spice and a gorgeous deep blue teal called Petrol. I really wanted to incorporate these into the blanket I intended to make for the newest baby in Andy's family. My first instinct was to use it as part of the colour combo in the photo above: Petrol, Cream, Parchment, Camel, Cloud Blue, Spice and then whatever that brown one is called. Walnut? Dark Brown? I can't remember.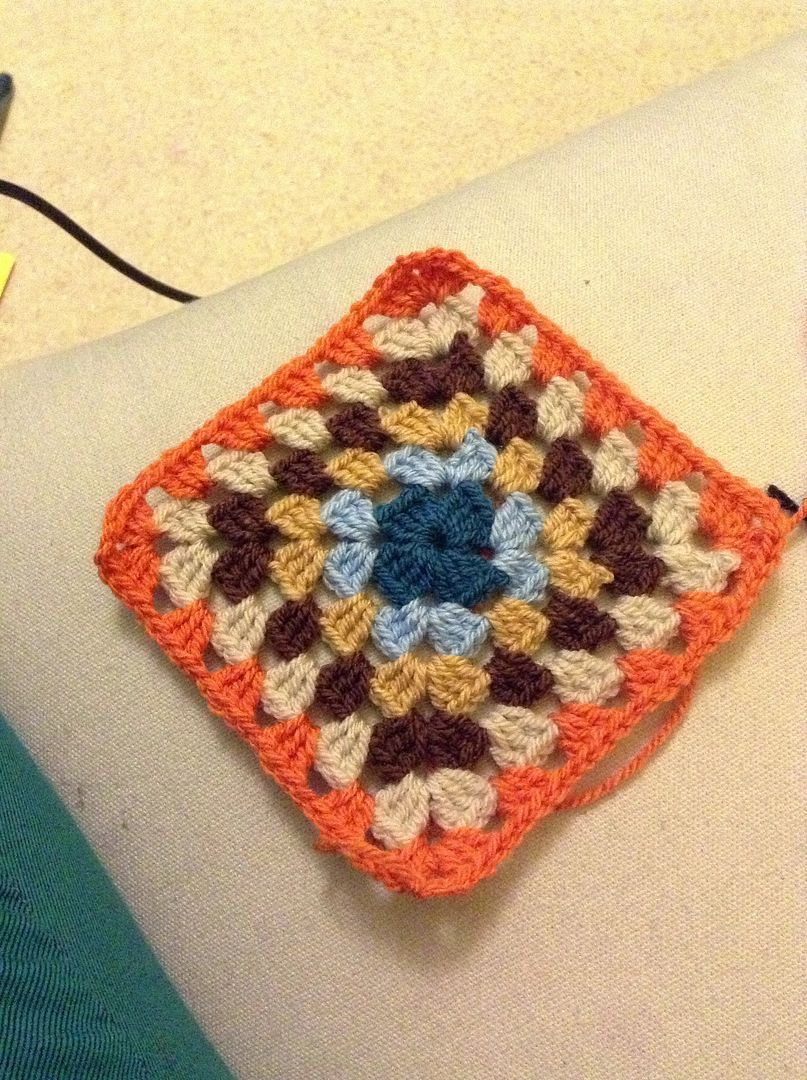 Unfortunately my first attempt at using them was shockingly horrific and I'm a bit embarrassed to even show you the photo! It's like some awful awful remnant from the seventies.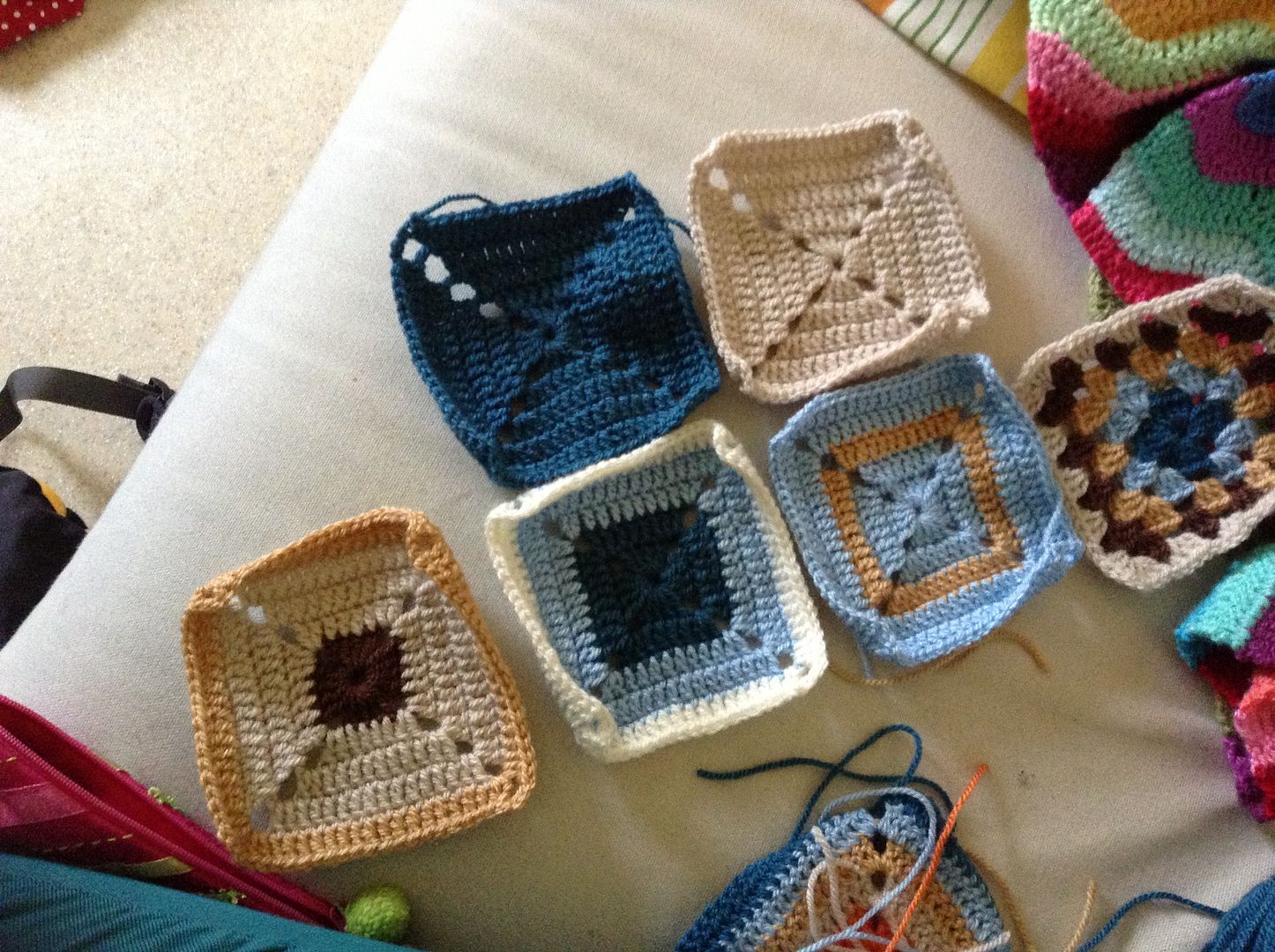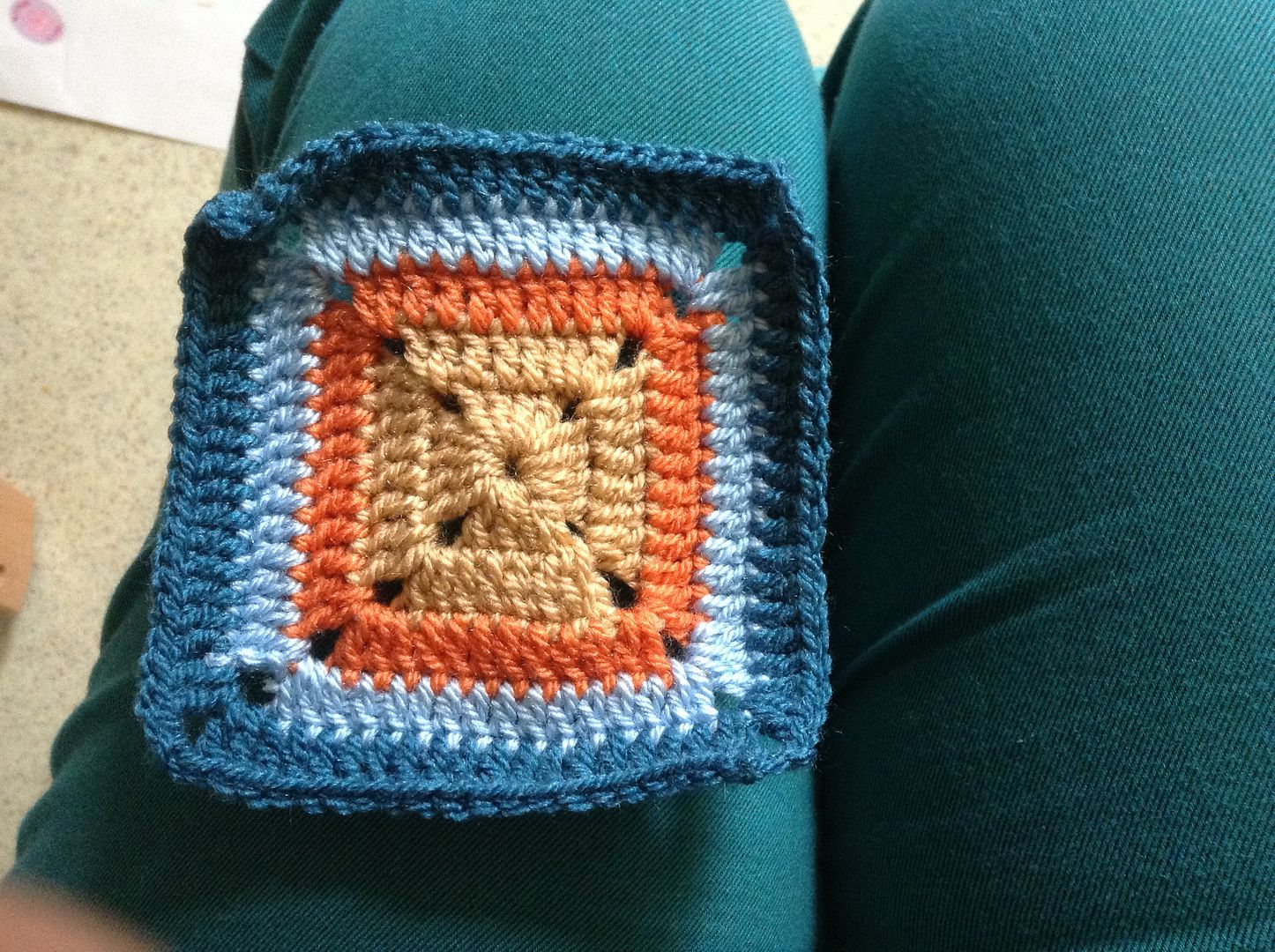 Subsequent ideas using these colours were also big fat ugly failures.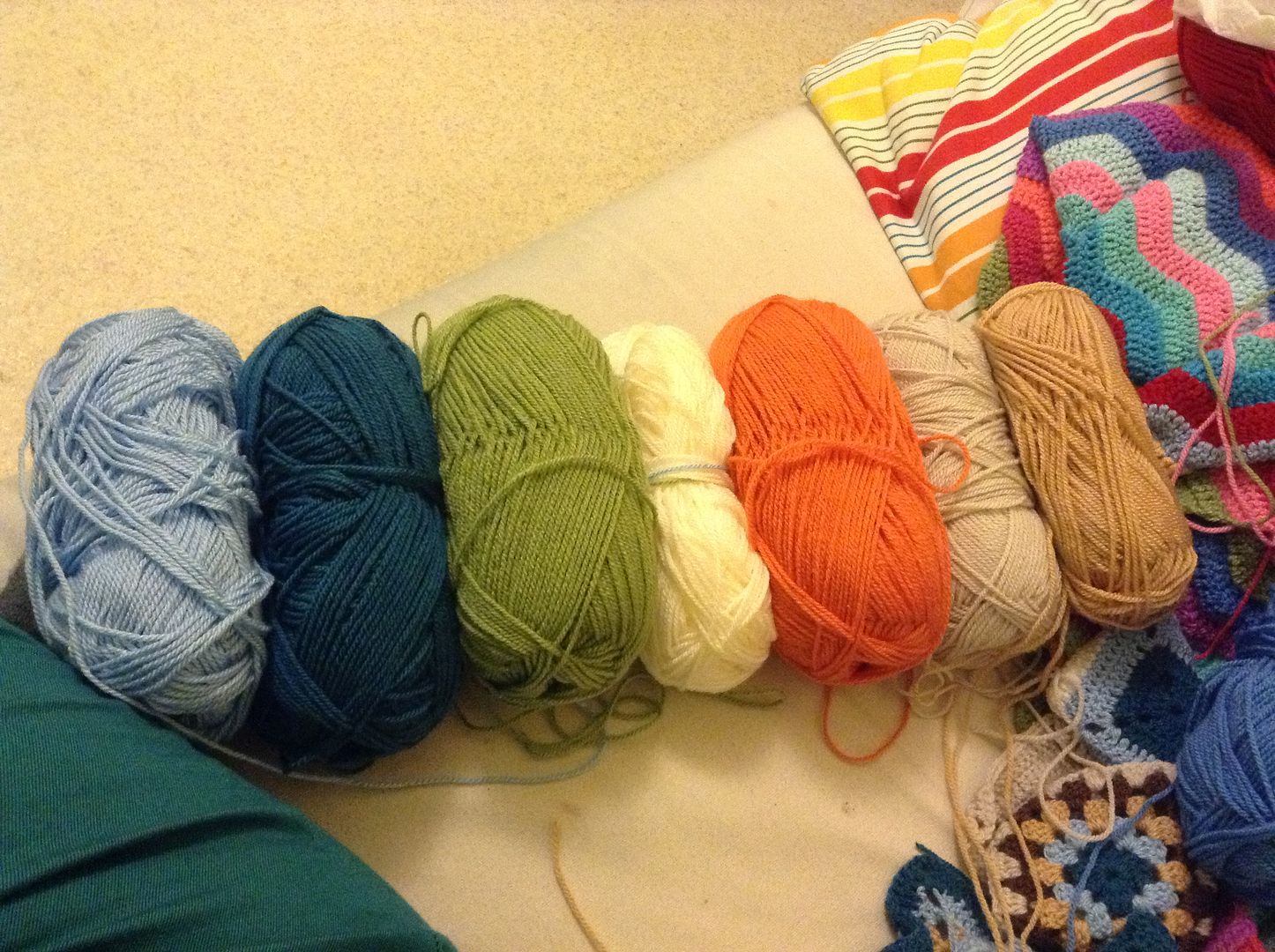 I tried a different combination, swapping the brown for the green "Meadow". I liked this incarnation more, but the friends I discussed it with didn't really think it worked. By this point I had been thinking about the colours so much I couldn't even tell what looked nice anymore!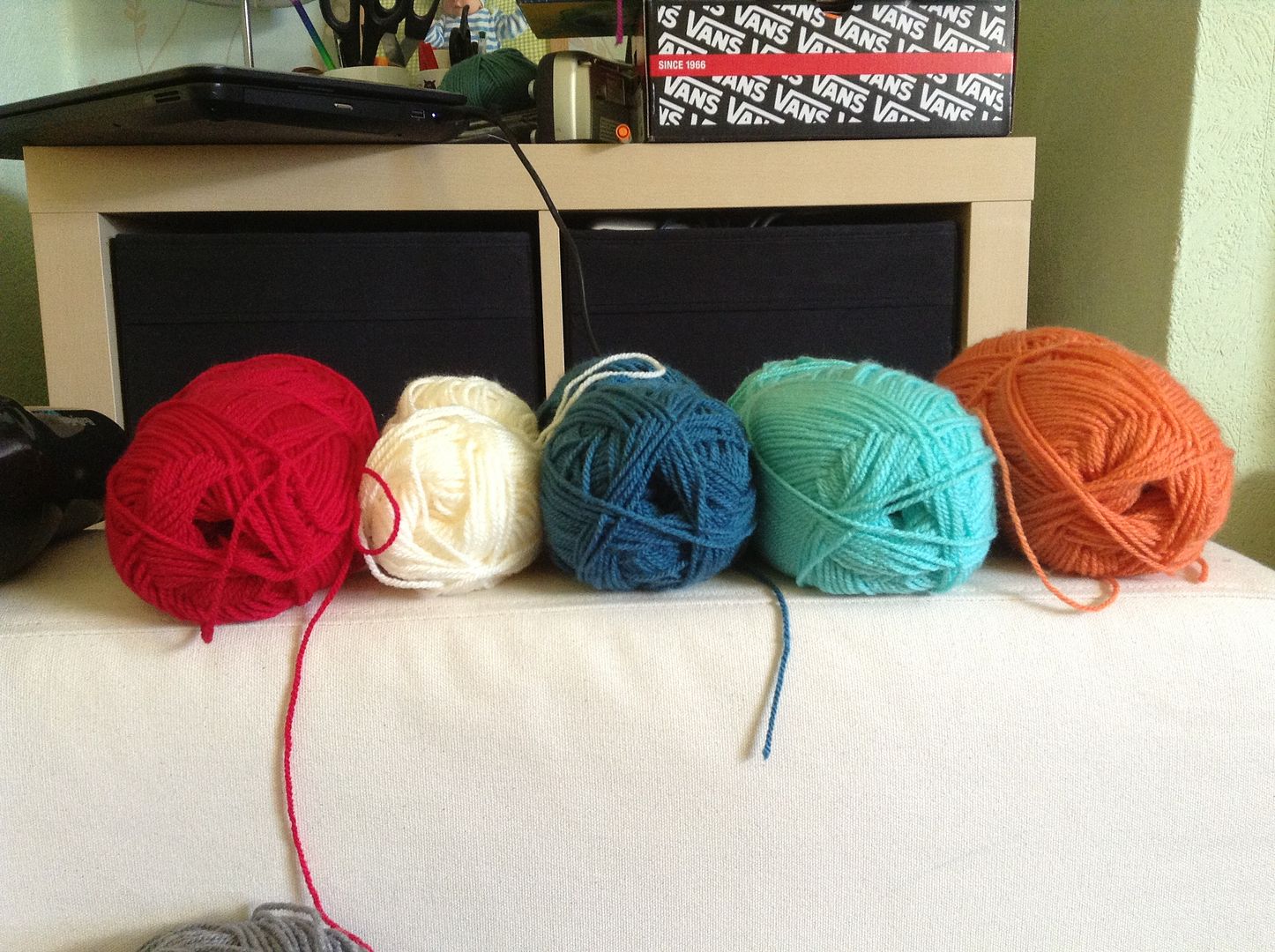 Then I thought, perhaps I will do a blanket of just five colours and repeat them only once, with big blocks of colour a bit like this blanket by the Purl Bee that floats around Pinterest every so often.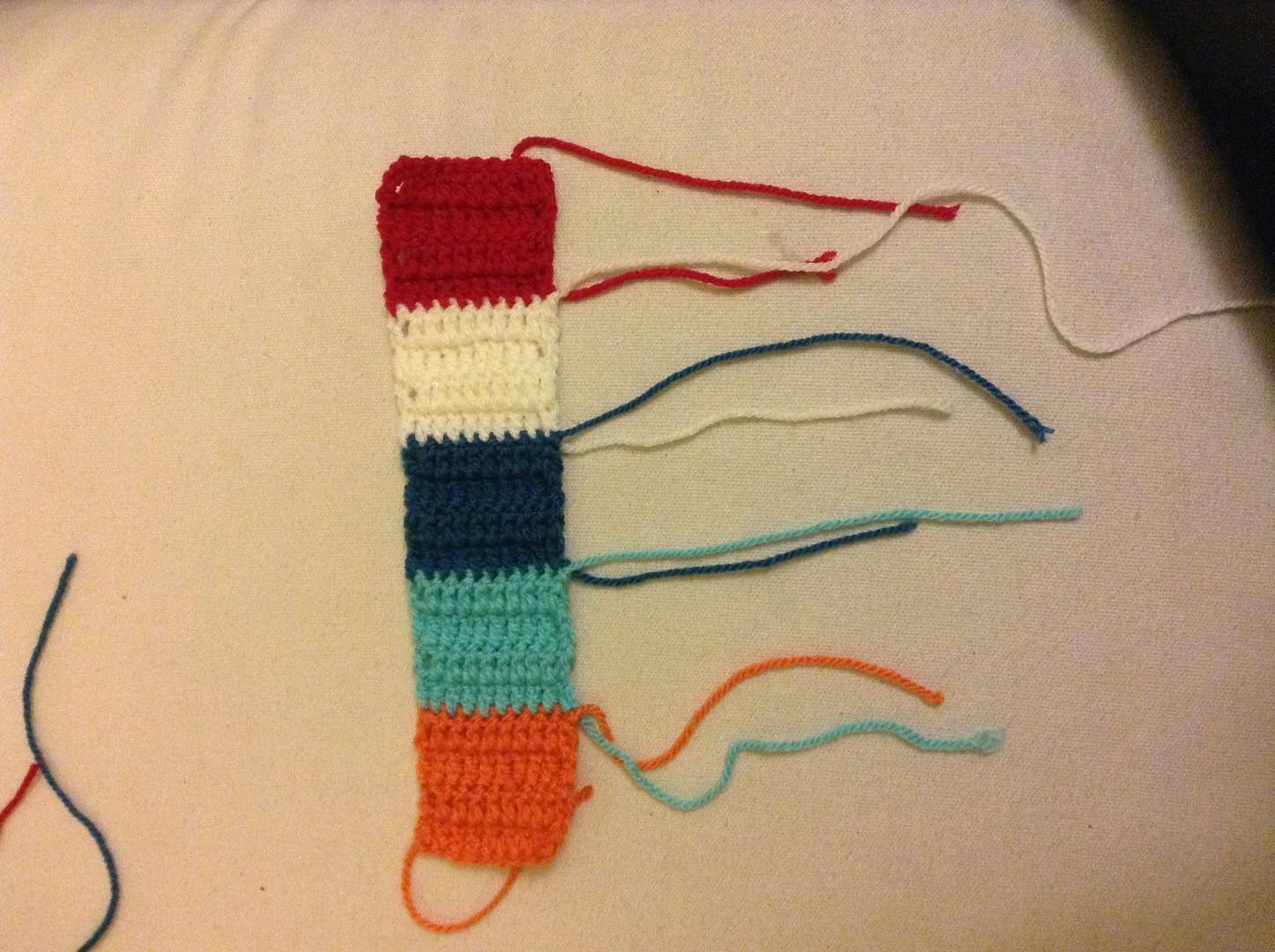 But then when I tested this idea, all I could think of was the French flag!
I tried out all of these colour combinations but none of them really clicked for me. The bottom left had potential though, which led me to the colours I actually used: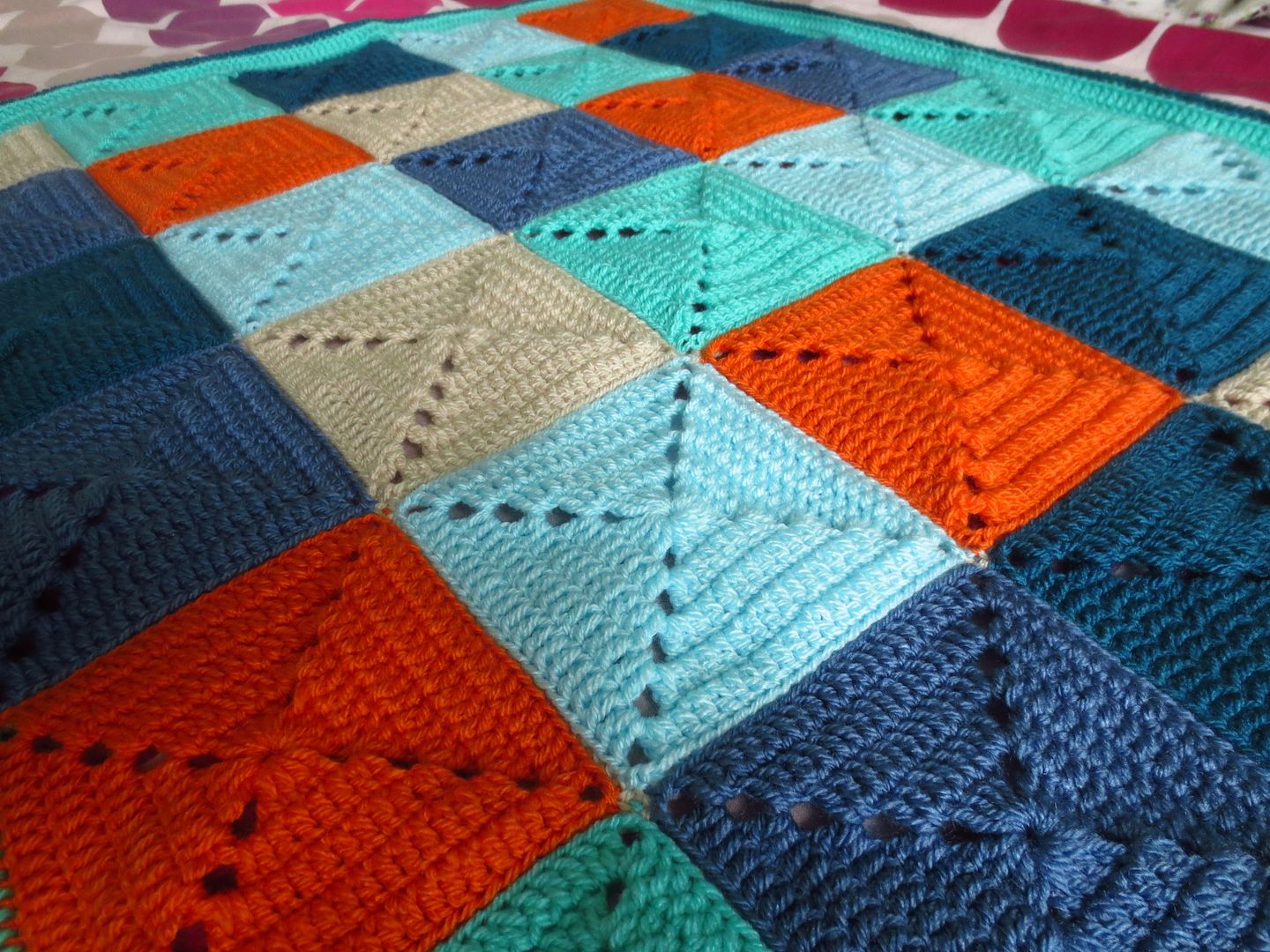 Petrol, Aspen, Sherbet, Denim, Parchment and Spice.
Just a little blanket, perfect for the car or in the pram. 30 squares using the Elmer Squares pattern, joined using this method and then the border is made from two rounds of Aspen (UK treble stitches) and one round of Petrol (UK double stitches) in the back loops only. It's suffering a bit from curly edges, this can be rectified by steam blocking it with an iron as per the instructions in this post here (near the end.) I haven't done this yet though!
I wanted to take some beautiful photos of this blanket but the weather and light quality has been awful here lately, and I need to get this posted off soon, so these photos will have to do. (Annoyingly, the best light in the house is in TTB's bedroom, but as I can only take photos of crochet projects during naptime I can't take them in his room!)
I'm really pleased with the colours I decided on in the end. A couple of friends commented about the placement of the squares, and how they couldn't have made it themselves and kept two oranges in the same column, or had the "denim/petrol/denim" together on that bottom row. Personally, I think that with a small blanket and a small palette you are limited in the number of ways you can arrange the squares without it looking like a pattern. I wanted it to look random and the decision to put two oranges in the same column was deliberate. Anyway, I'm happy with it and hopefully it's new owner will be too.
Oh and because someone usually asks, I used a 4mm hook because it's dk weight yarn. You can buy Stylecraft Special DK at Wool Warehouse (this is my affiliate link).