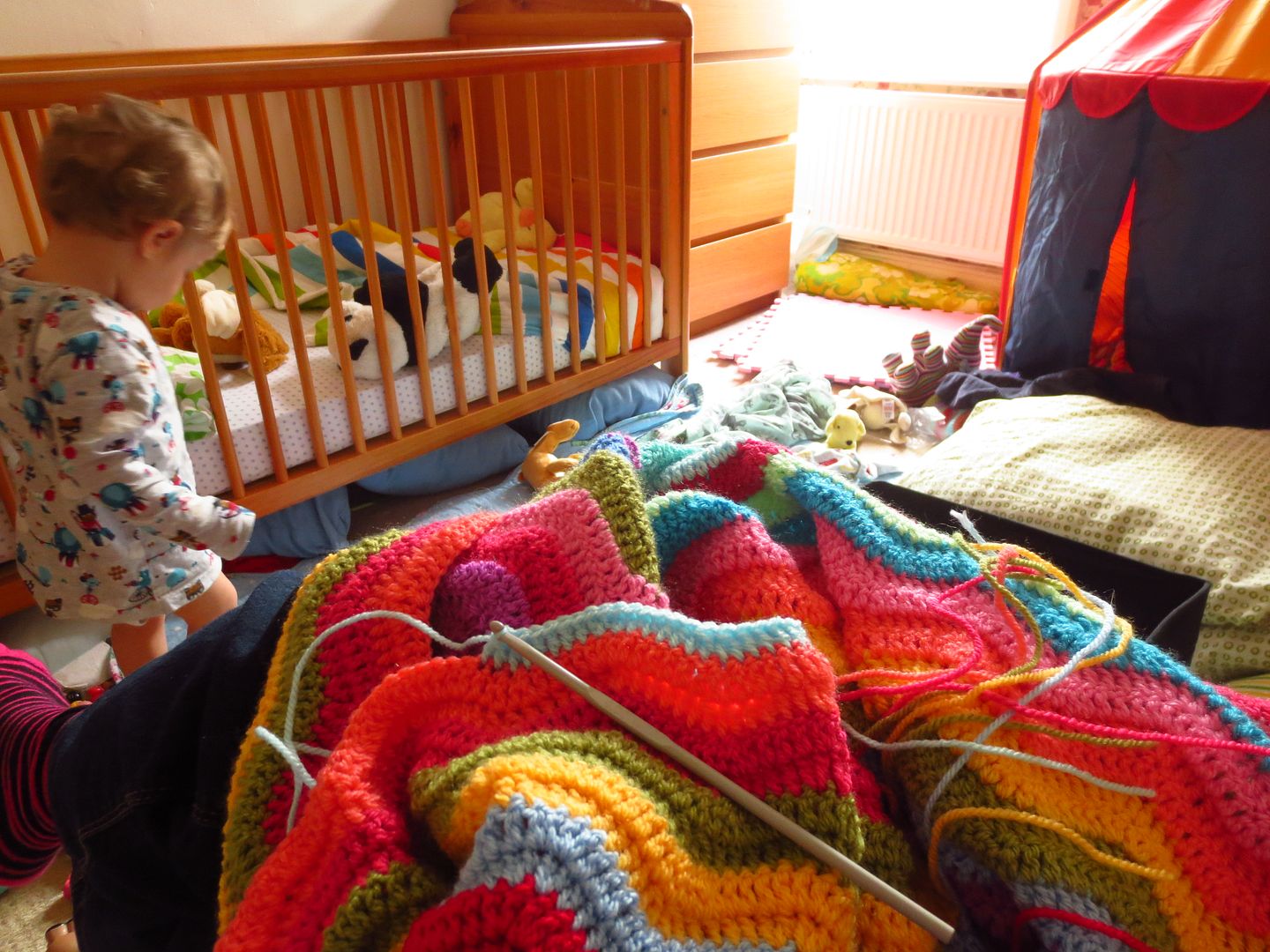 I looked back over my photos this evening and realised that there were virtually no bloggable photos. Surely I've been doing THINGS? Well, we have, but most of them revolve around teaching a small boy to sleep in his bed and not on me. And that's really boring.
I have been working on my ripple though, after a couple of weeks break to make a little blanket for a new baby cousin. Ok so I suppose I have been doing something, but I haven't taken any photos on anything other than my ipad and the camera isn't great on that. There's something to aim for this week then!
Working on a ripple is very therapeutic and it's easy and robust enough to pick up and put down around my other important tasks of catering to the random play/toy whims of TTB. It's funny how specific he is about where he wants his toys to go, like getting all of the duplo people (and the lion!) into the duplo truck at the same time. The rows are long enough too that I can just grab a ball of yarn, the blanket itself and a hook and it's enough to last for a while. I like making blankets like this rather than with lots of squares as I find it quicker to work a long row than a square, and you don't have to store lots of little bits while you are making the rest of them. I DO like joining squares up though, that bit is satisfying.
So yes. One nice moment from the last few days: sitting and rippling in the sunshine of TTB's bedroom while he amused himself with his toys. He is so used to me doing bits of crochet here and there now that he just ignores it and doesn't try to grab the yarn. Reading that back it makes me seem like all I do is sit and crochet and ignore him – that's not quite the case as he is very happy doing independent play and often just requires supervision rather than involvement from me. If you'd have told me that when he was a small baby I never would have believed you!
Right, it's Sunday night and I still need to go and wash up. I will aim to take more photos this week!
x