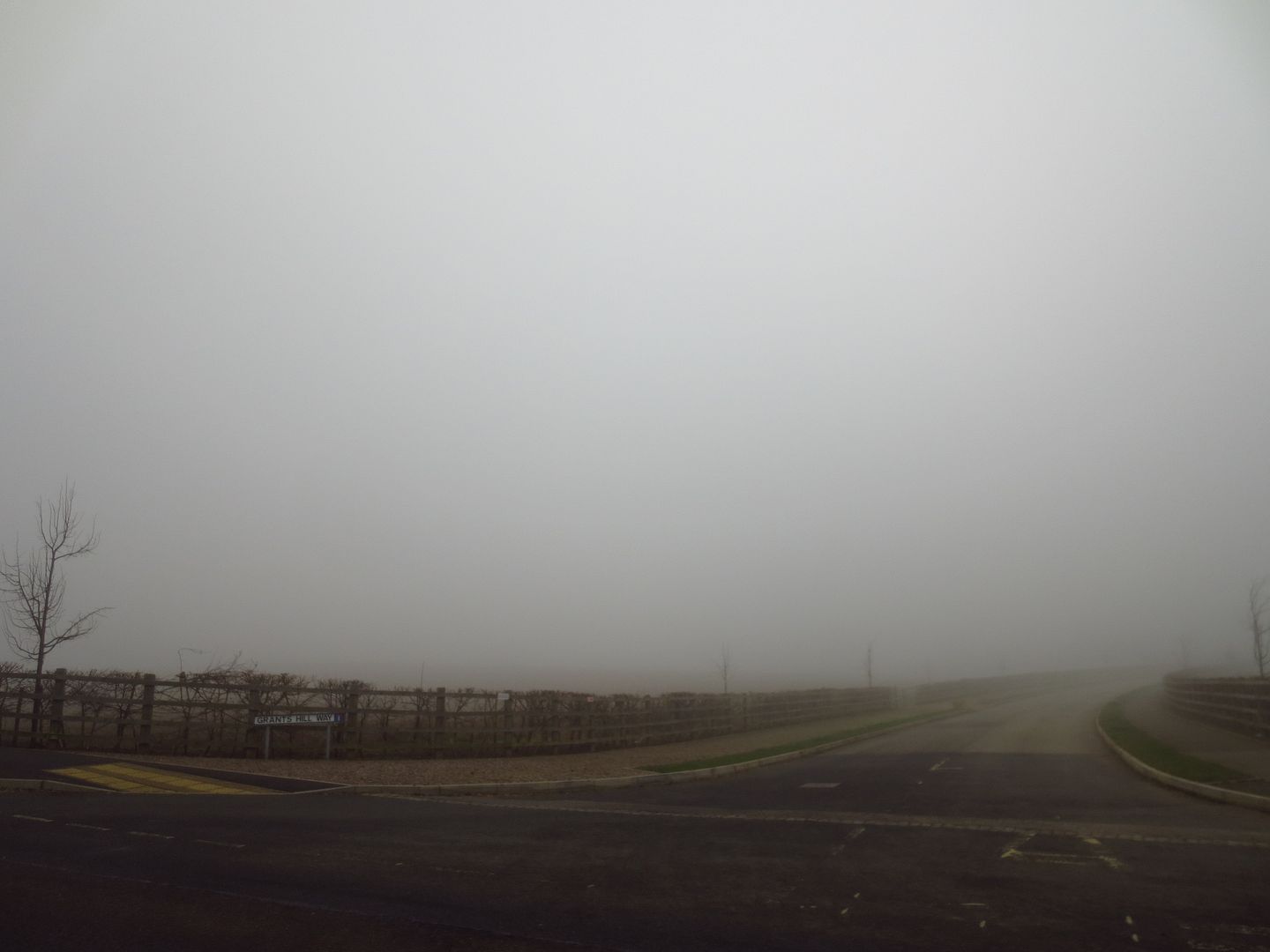 Thank you for all your comments about our little yard. There is definitely lots of potential and I have lots of plans for it! We are very lucky to have such lovely parks and woodland close by as well.
Now, we haven't had an "On My Camera" post for a while, have we? Let's have one today! I love doing these when I have a lot of photos backed up that I can't make into posts on their own. Here is a big bish bash bosh post of photos from my week with my family.
1. Weirdly foggy mornings: This was either a Monday or a Wednesday when my mum was at work and I went for a long walk around the village with TTB. I could never ever live in that village again, I would go crazy with boredom.
2. After two days of hearing a bird of prey screeching, a buzzard flew past when I was waiting for the bus. Can you see it? Quite small I know!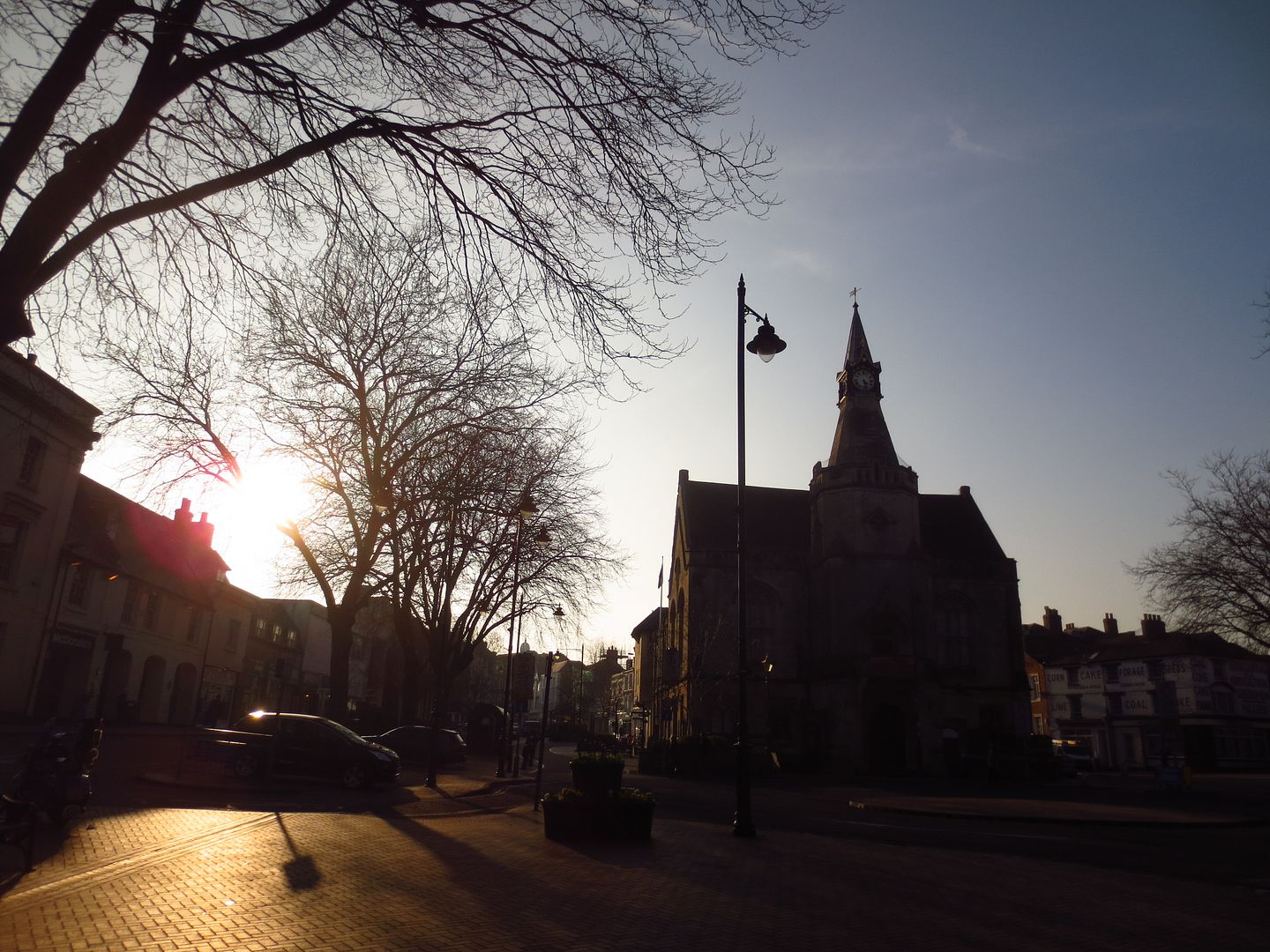 3. Wednesday, 4:15pm in Banbury, on the way to Pizza Express (yum)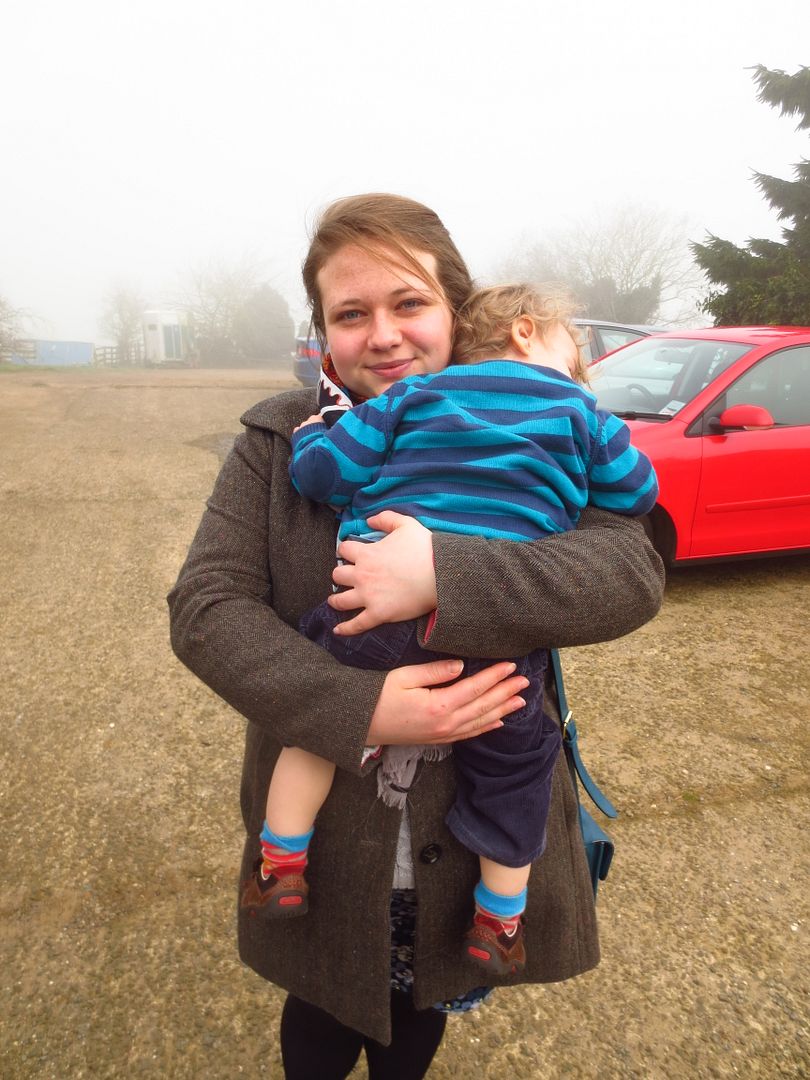 4. At Stowe: sleeping boy stayed asleep on Auntie Rachie for a long time. Her poor arms! he is not light.
5. Lambing sheds. It wasn't officially open as they only do lambing days at the weekends, but we peeked through the side of the gate.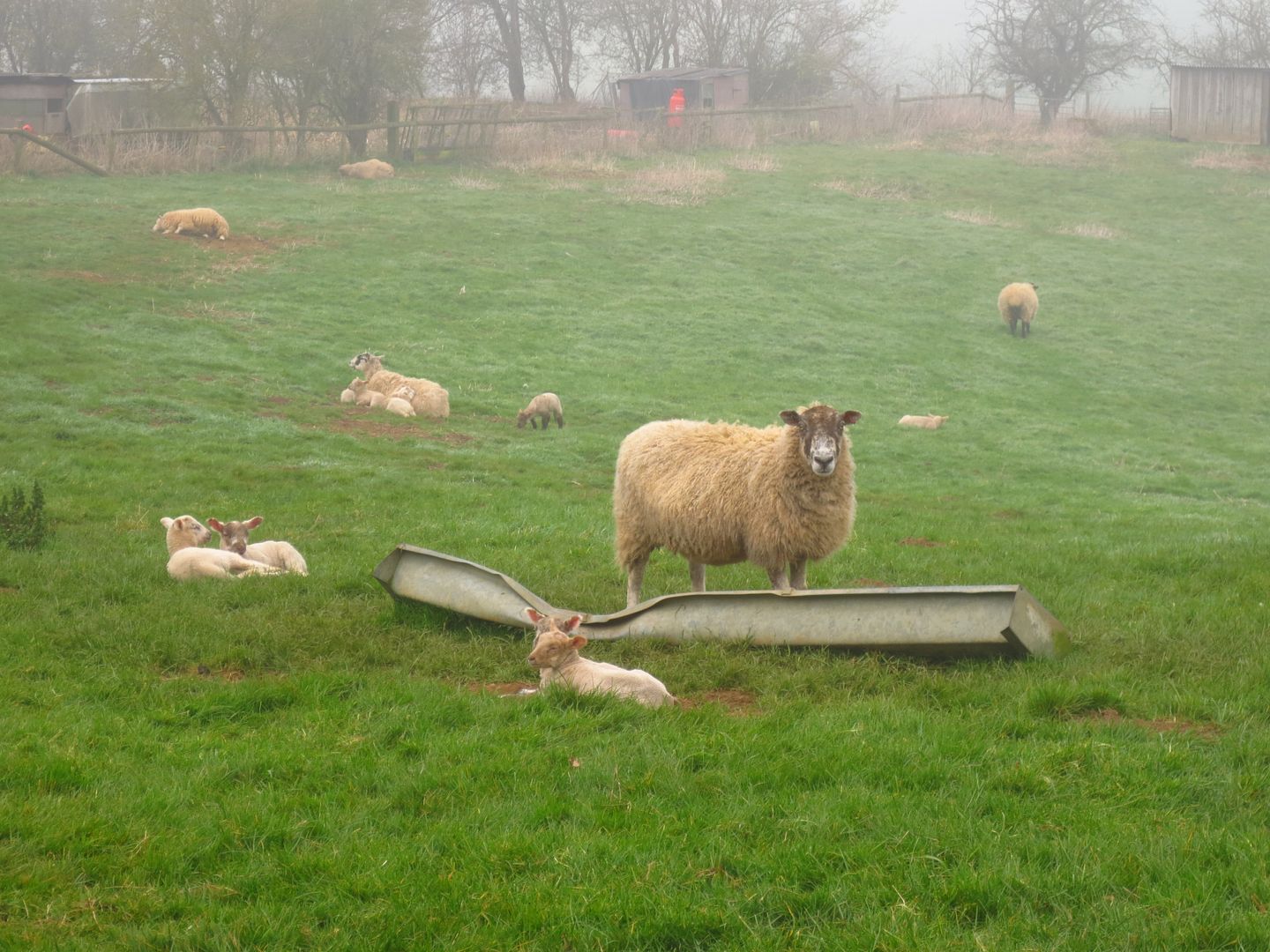 6. There were lambs in the field though. Still foggy at lunchtime!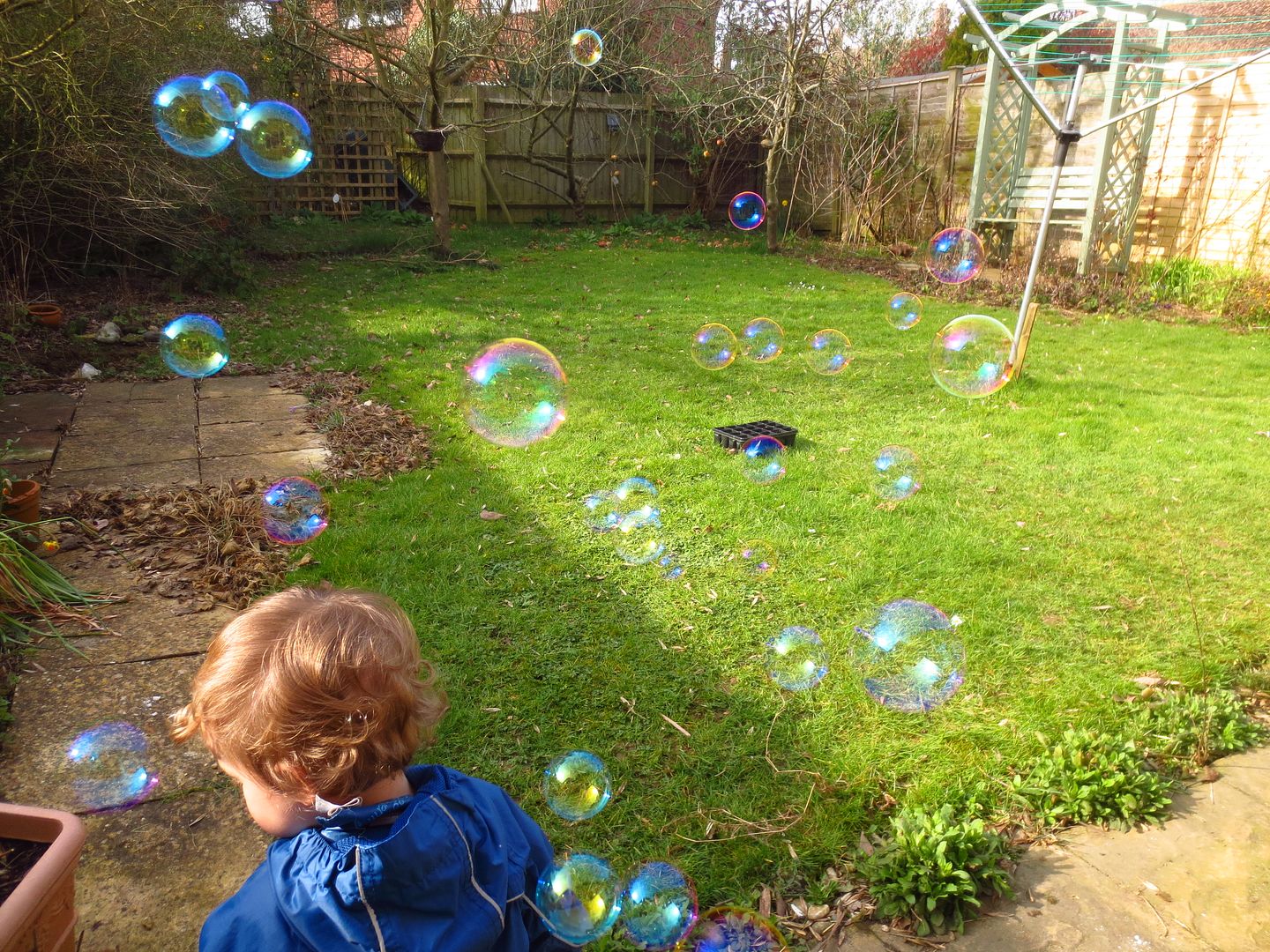 7. Boy and bubbles in the garden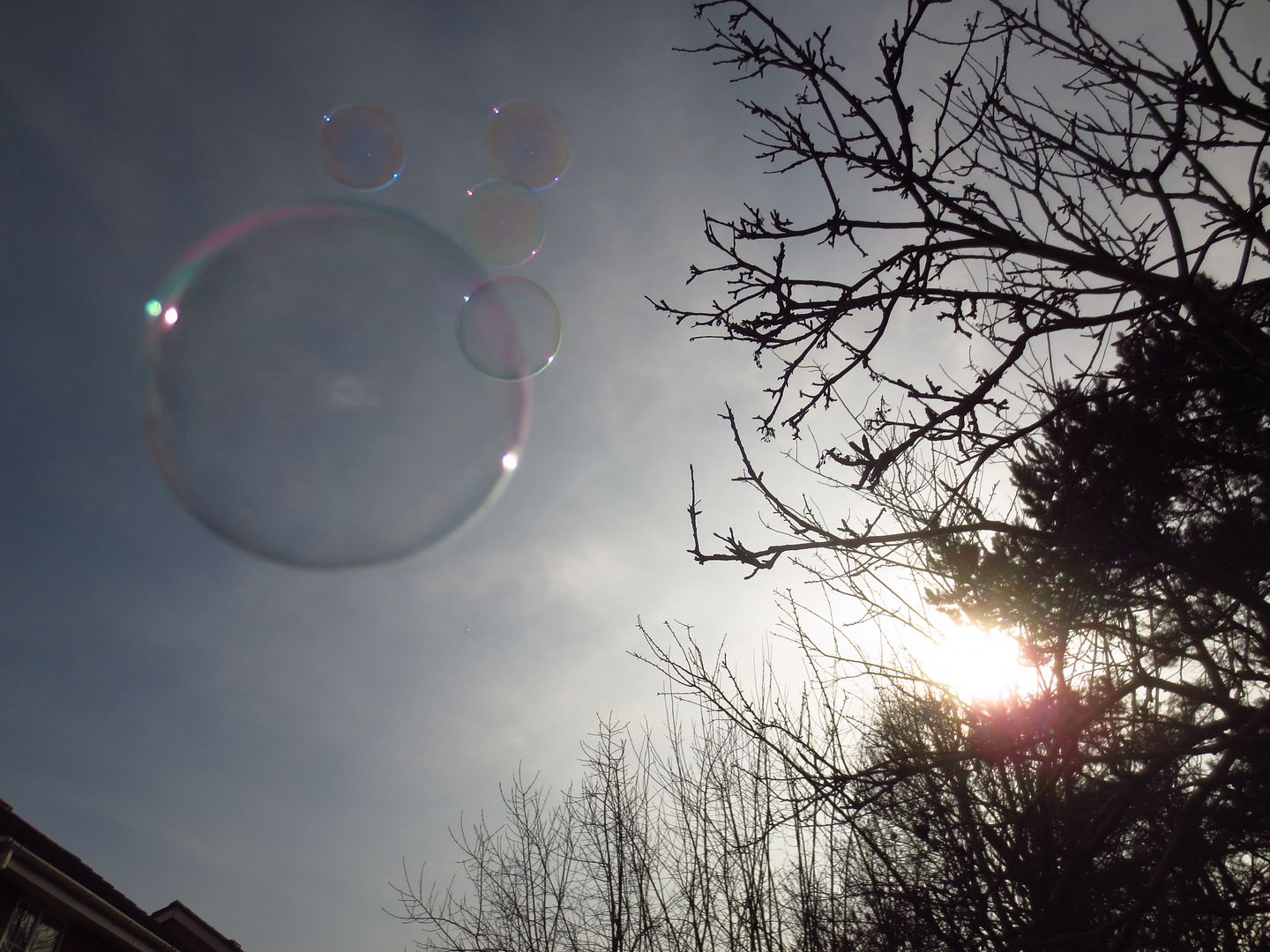 8. Bubbles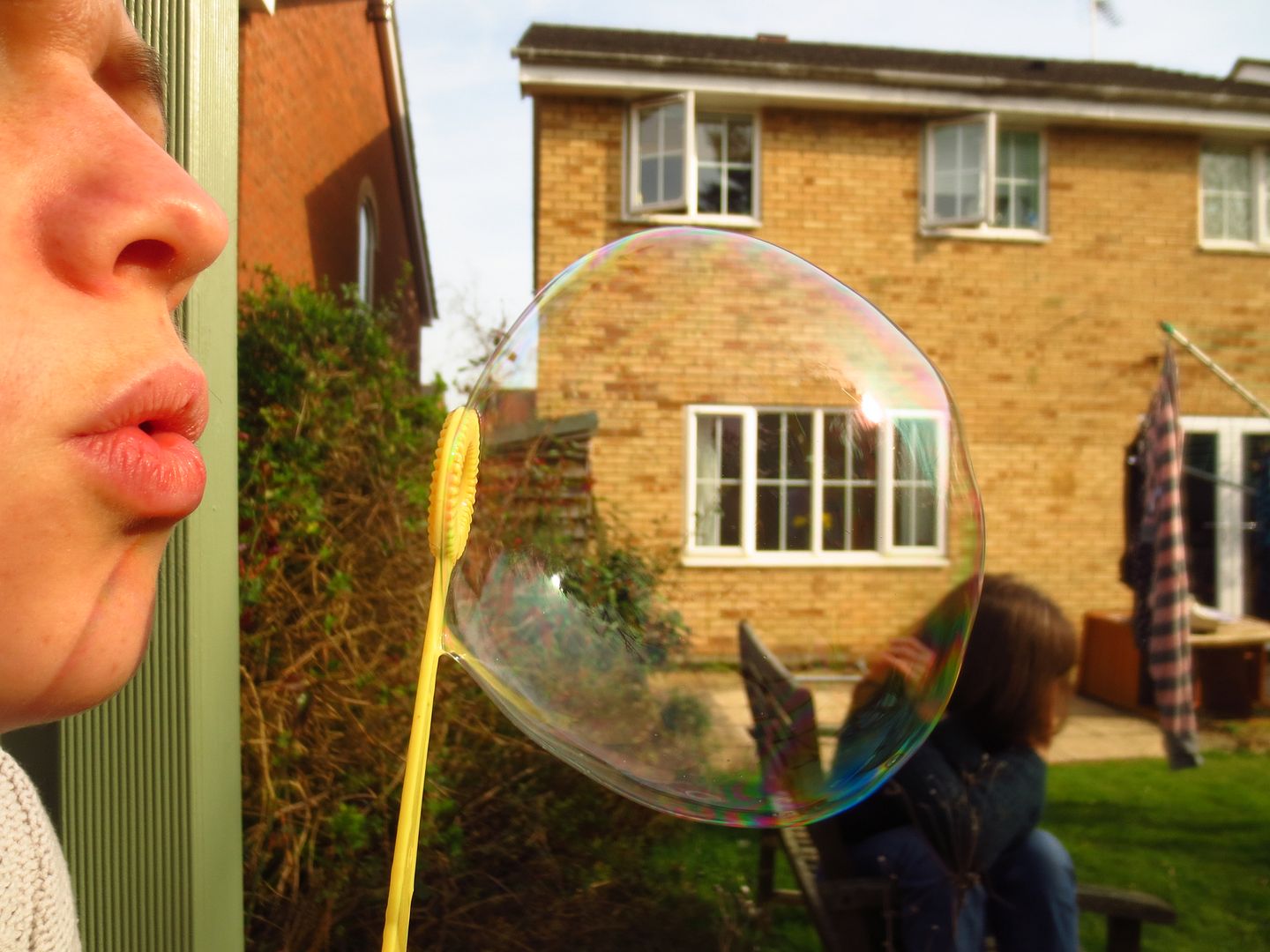 9. More bubbles.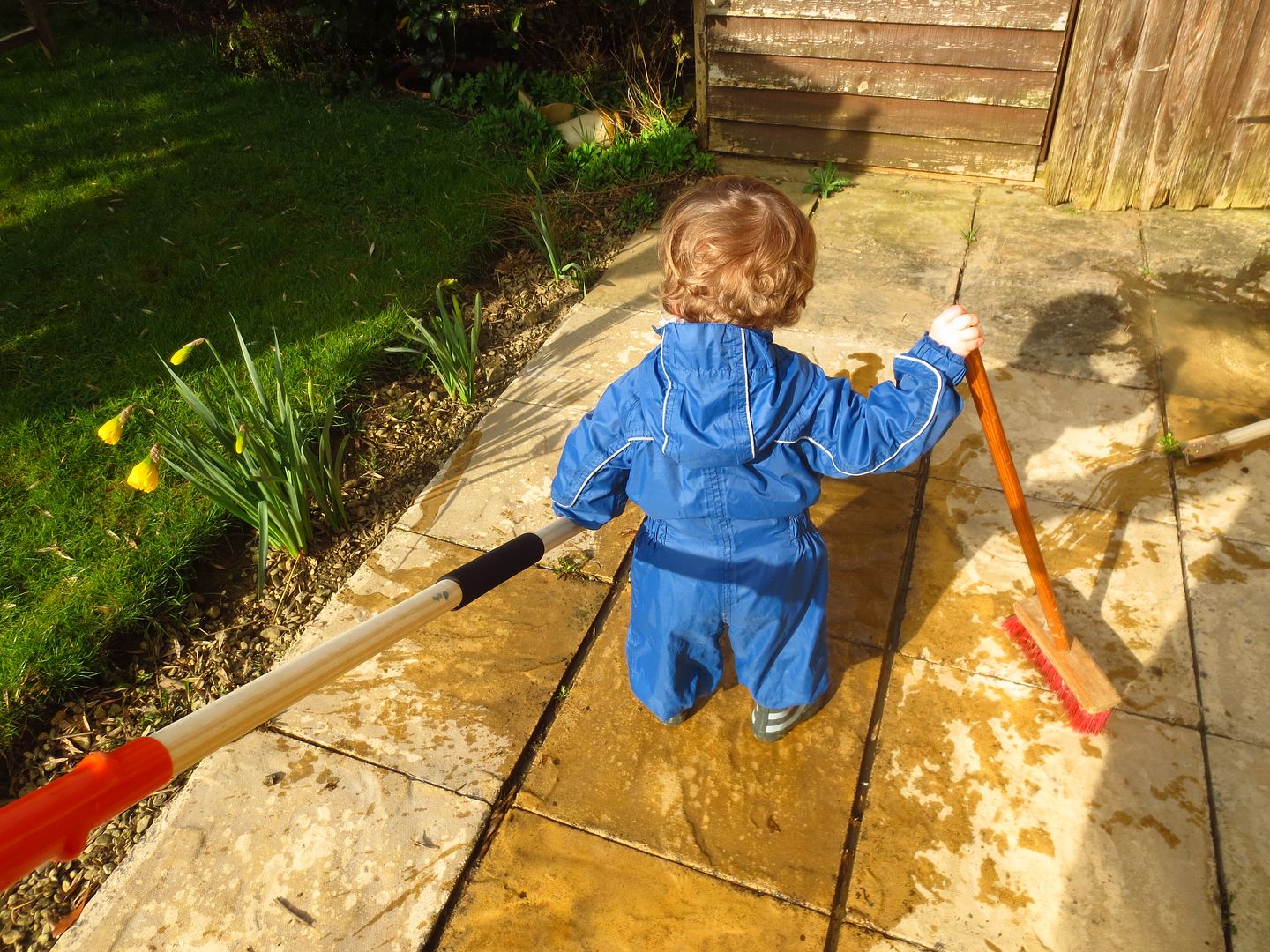 10. TTB = Tiny Two Brooms. The toddler sized one was not good enough, he wanted the ones we were using too. Of course.
11. It's the Happyland barn and I kept finding him sitting astride it to press the buttons on the top. Dafty!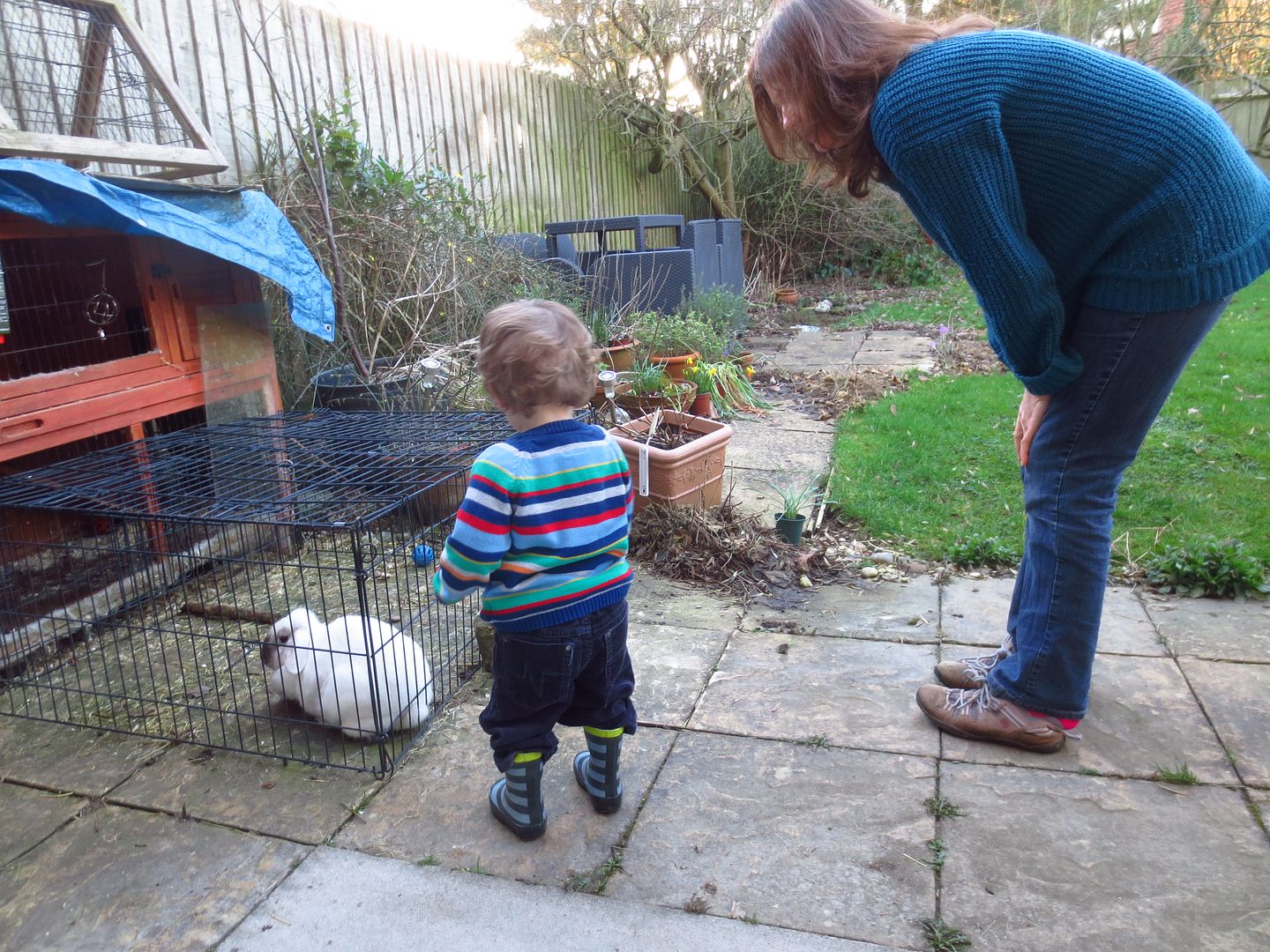 12. Feeding Flossie with Grandma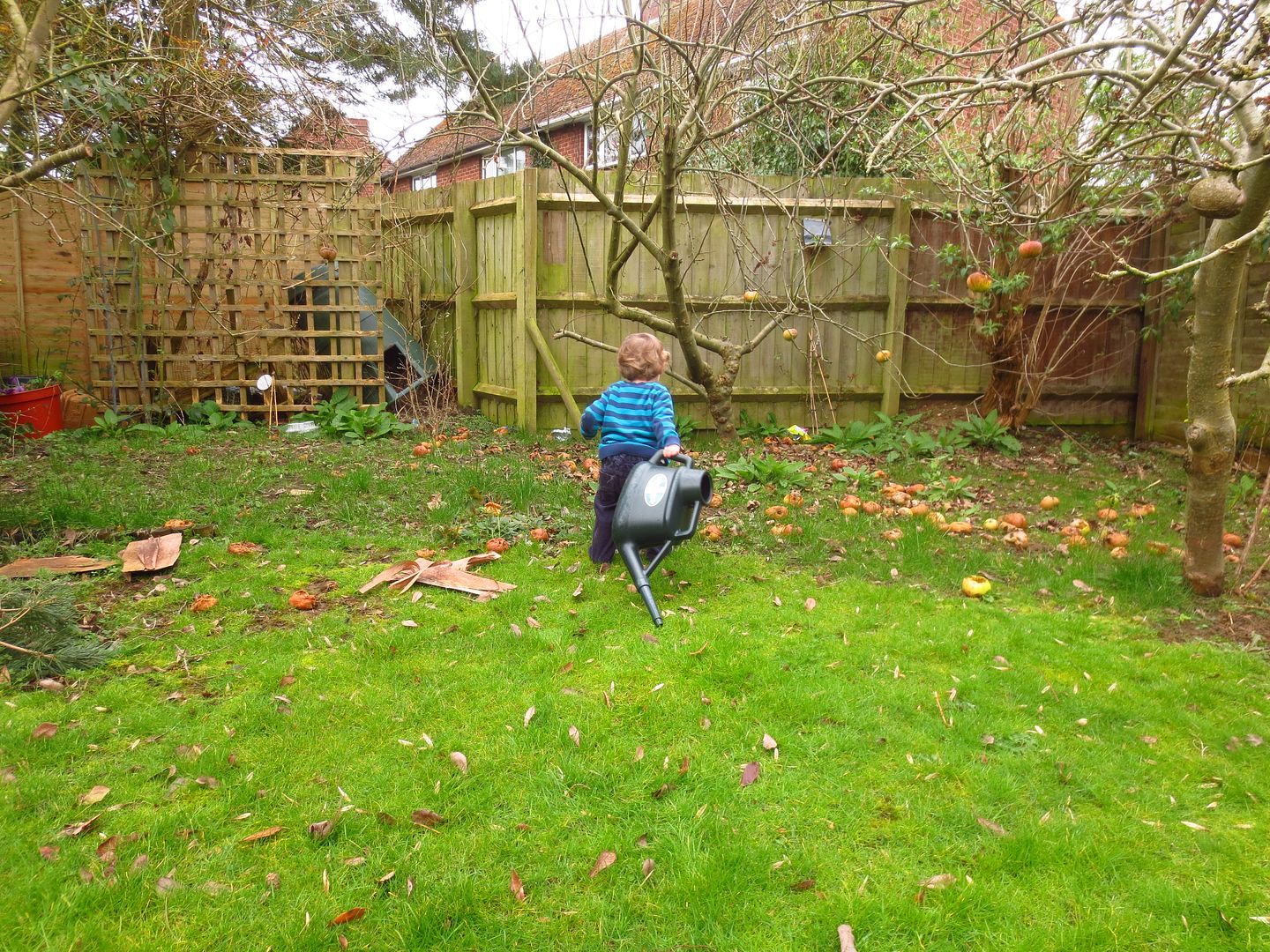 13. Exploring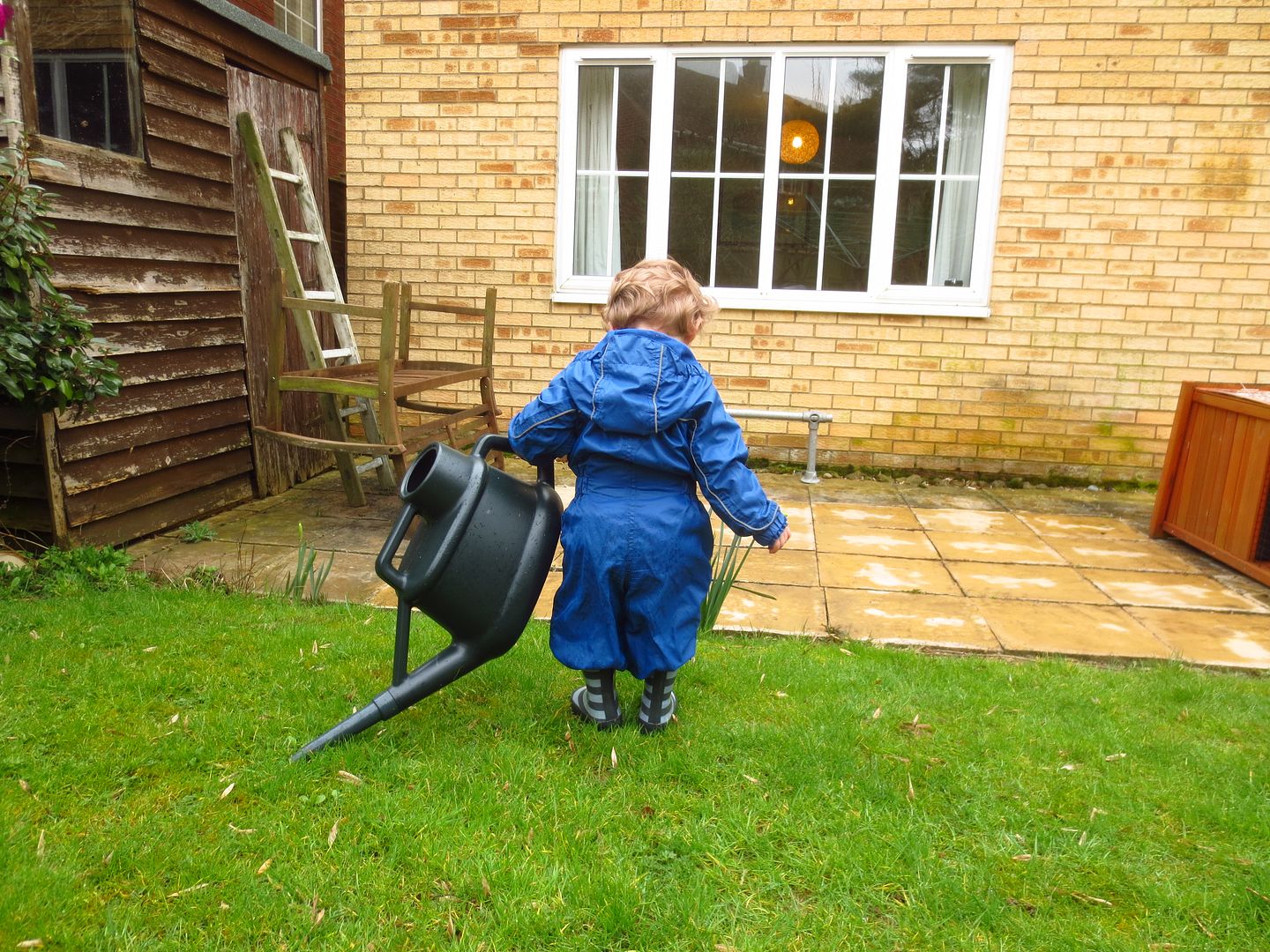 14. Most of our days involved a puddle suit and a big watering can.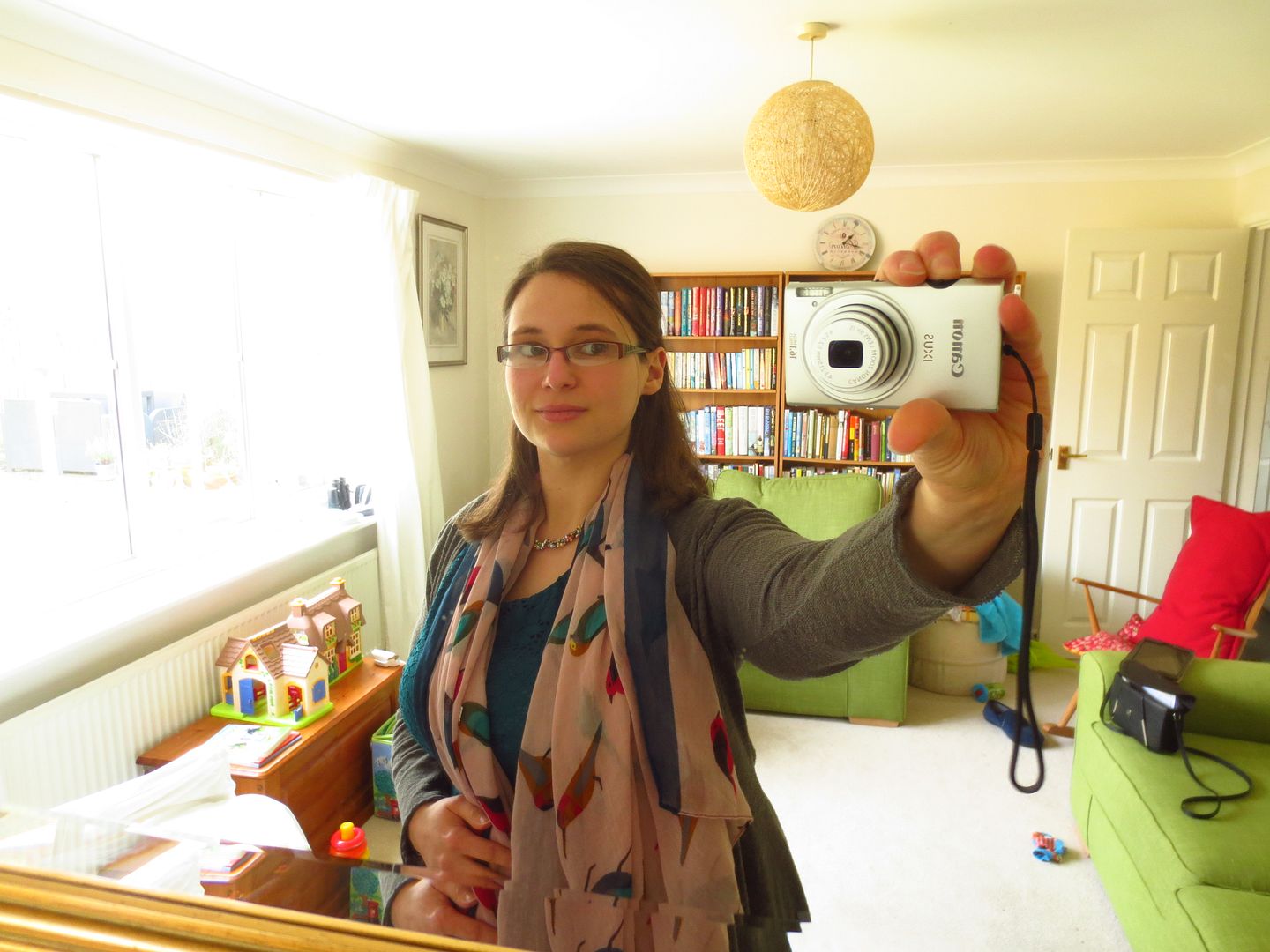 15. Getting ready for my friend's wedding.
16. Confetti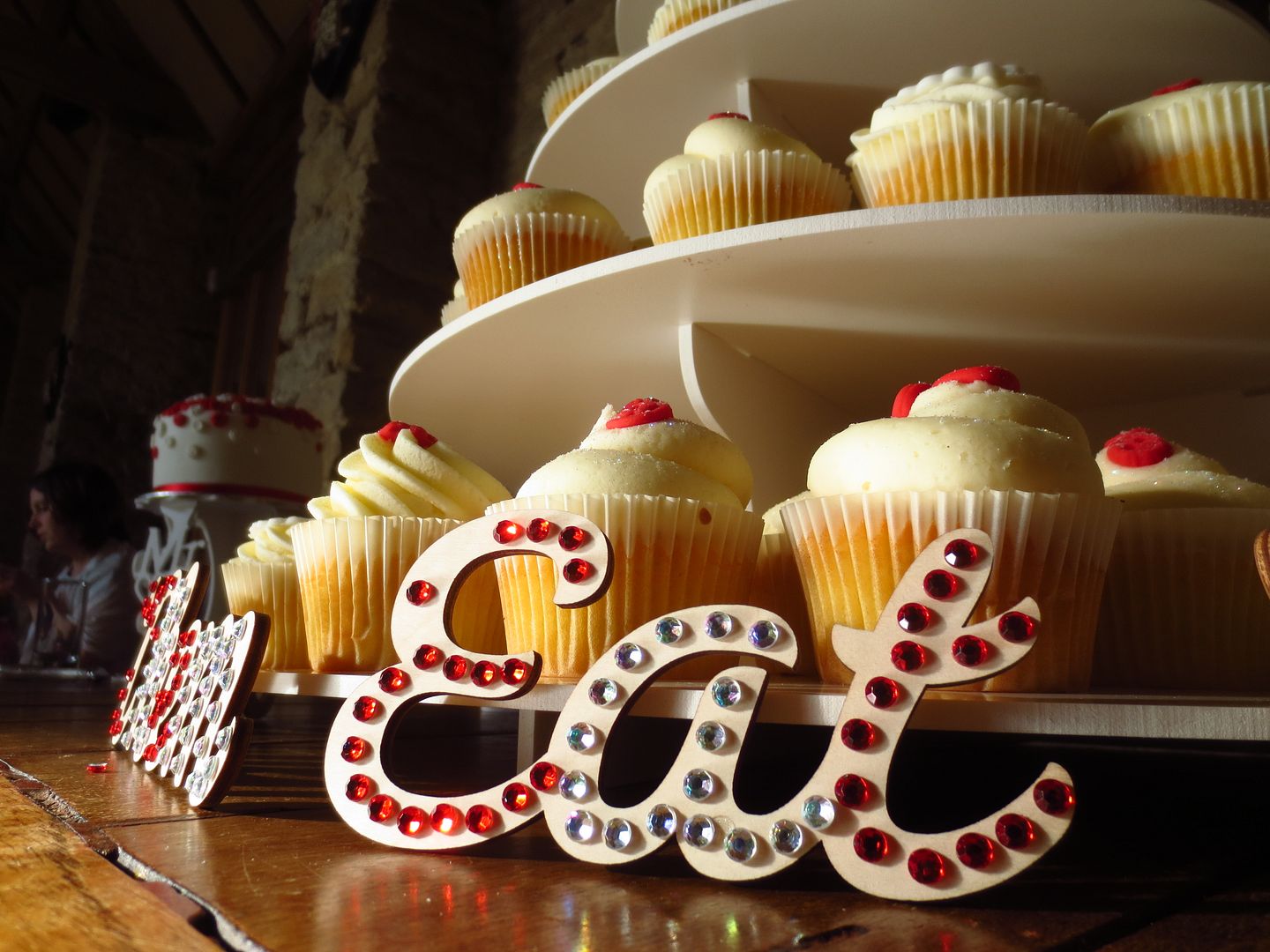 17. "Let them eat cake" sadly I had to leave the wedding and do bedtime for my boy before the cake was cut but I think the cupcakes looked delicious.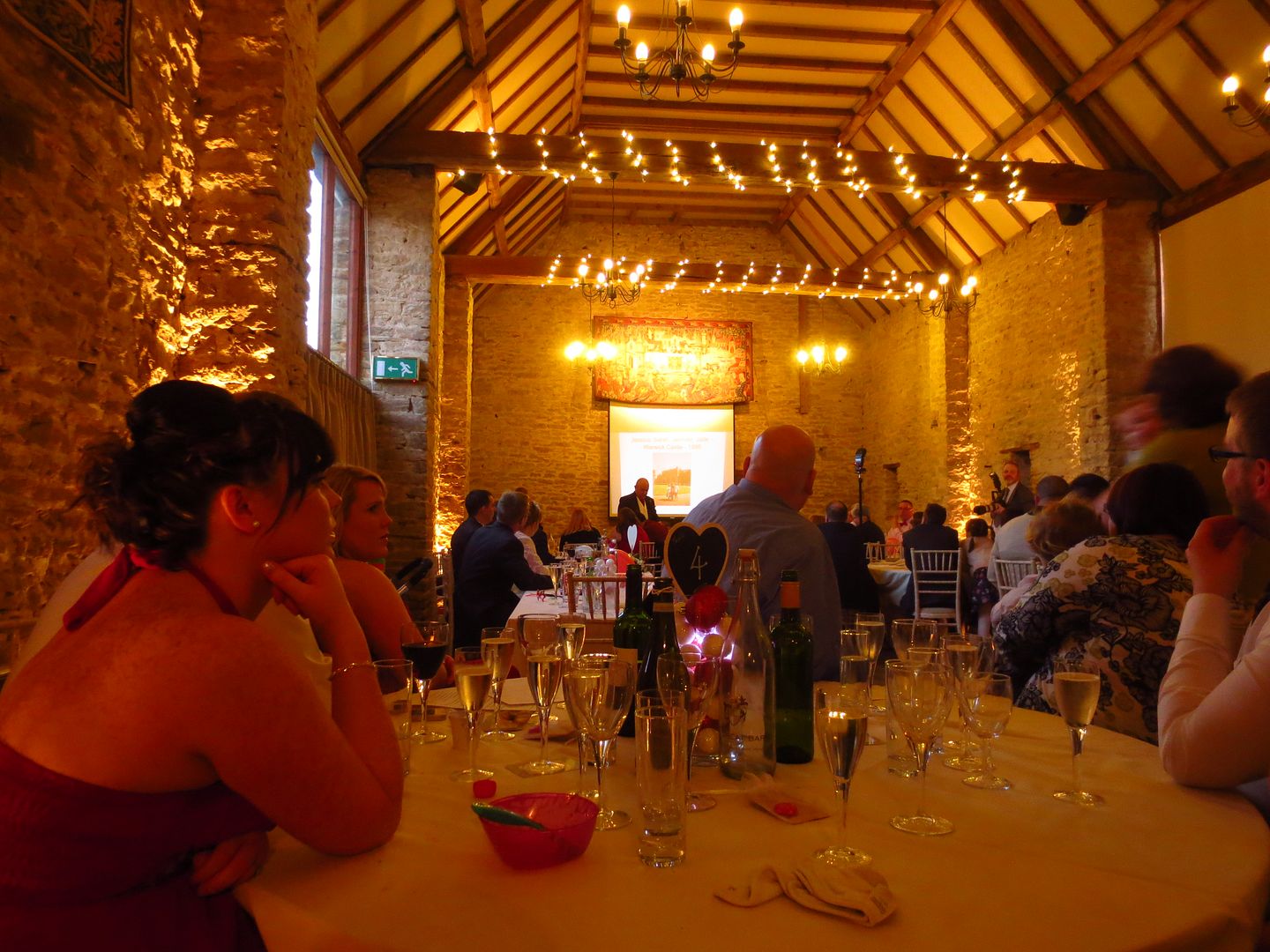 18. Speeches. A very emotional day seeing my friend marry, we have known each other since we were 4!