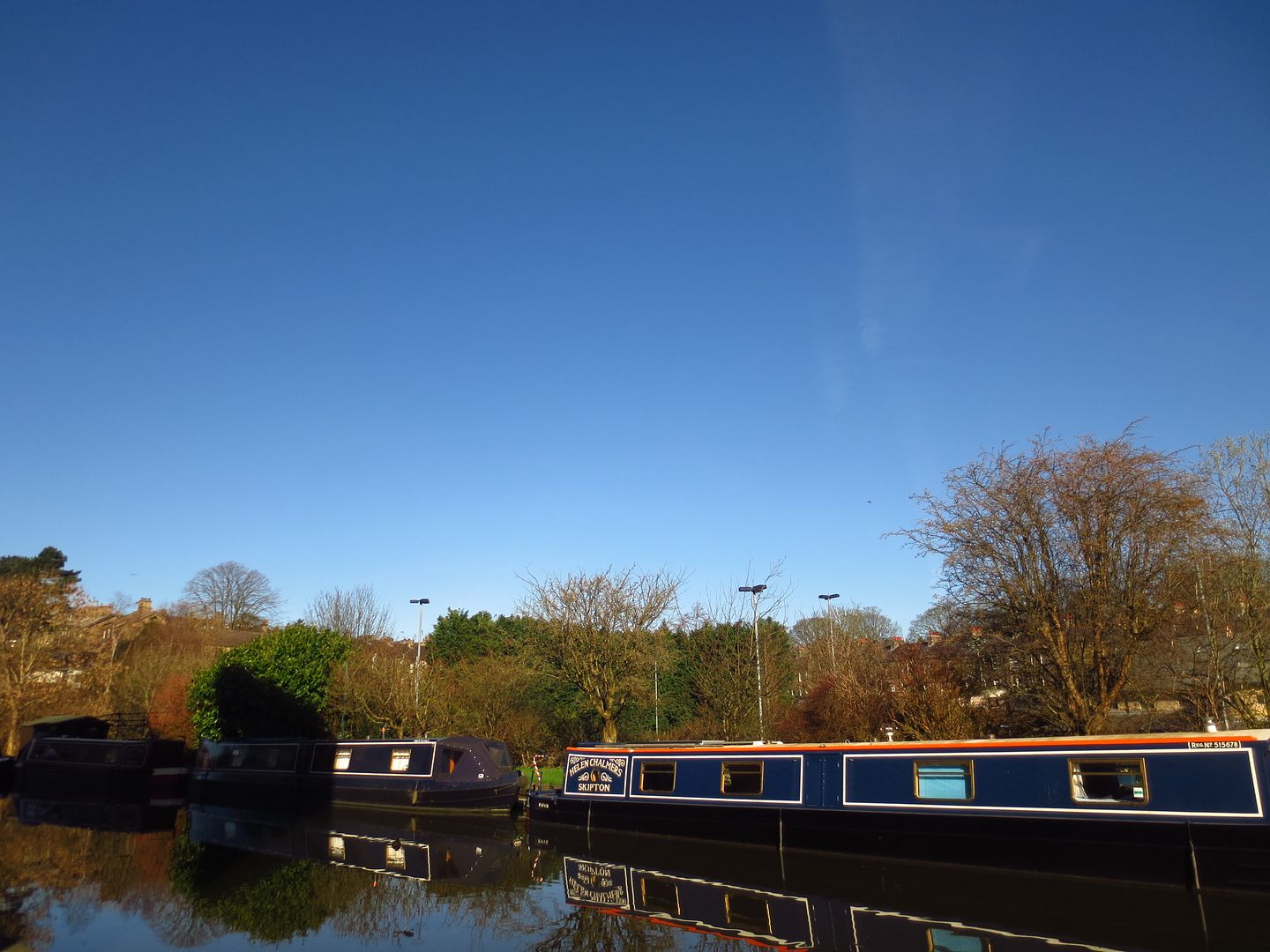 During the week, TTB and I clock up a fair few miles just walking around town and doing our usual things. I don't mind walking in all weathers (waterproof coat and boots!) but I do love it when there is a beautiful blue sky to walk under. This was early last week on the way to swimming. It was still cold but it didn't matter.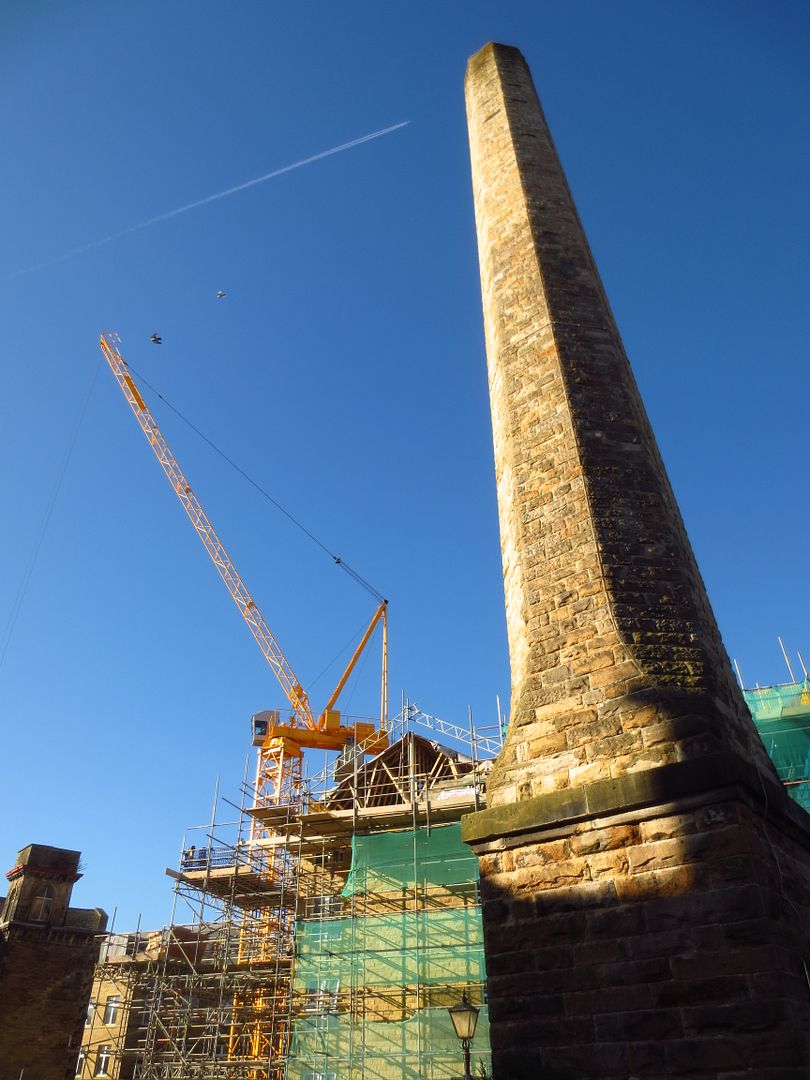 We stopped to look at the big crane (construction vehicles, well any vehicles really, are fascinating to my little boy) on the way. I like this big old mill chimney; it's hard to get a photograph of the whole thing though. I have no idea about the physics behind this but it's weird how tall straight things go bendy when you look up at them! Not bendy perhaps but wonky. Curvature of the Earth? Maybe it's my eyes that are wonky, heh.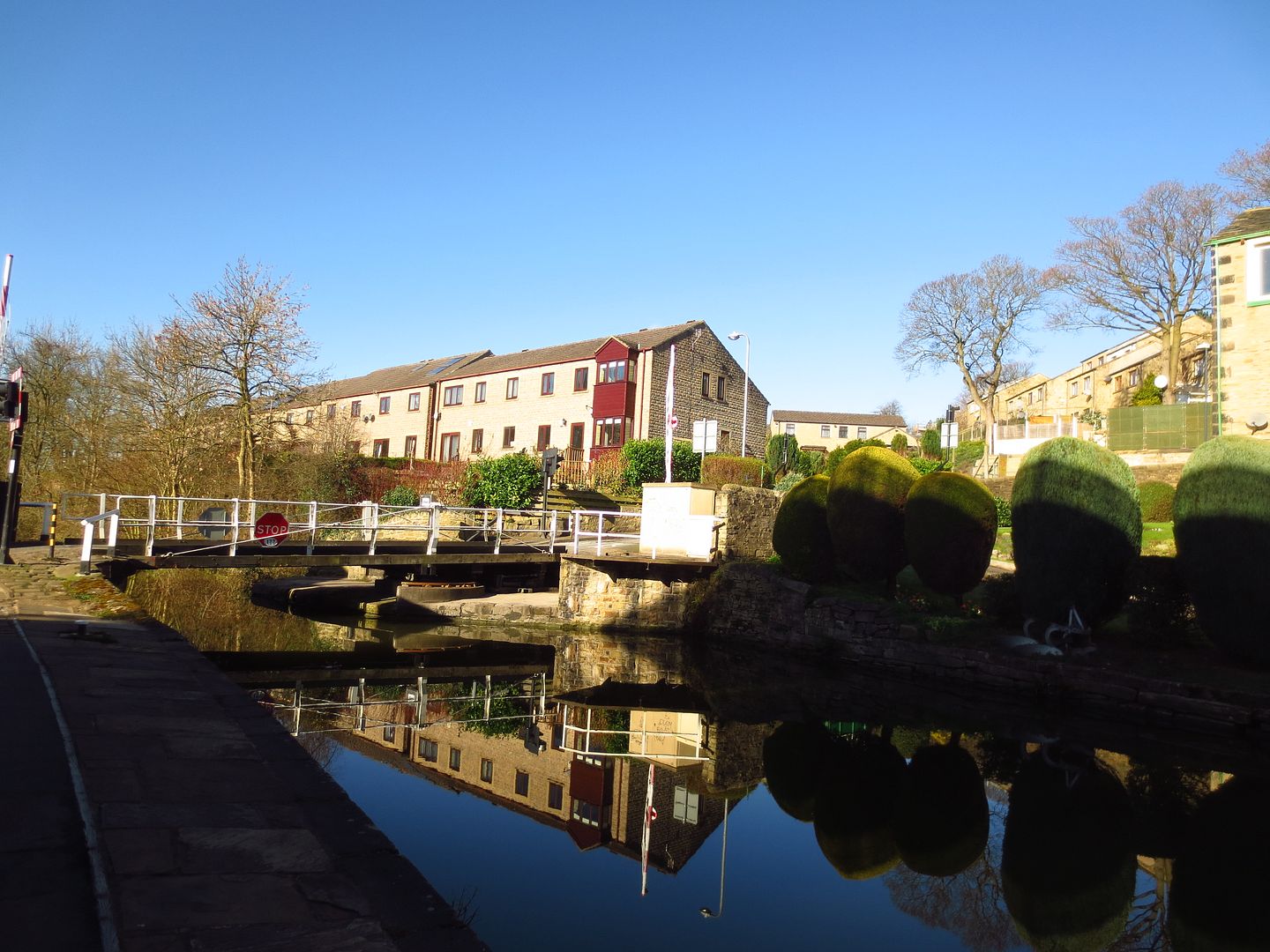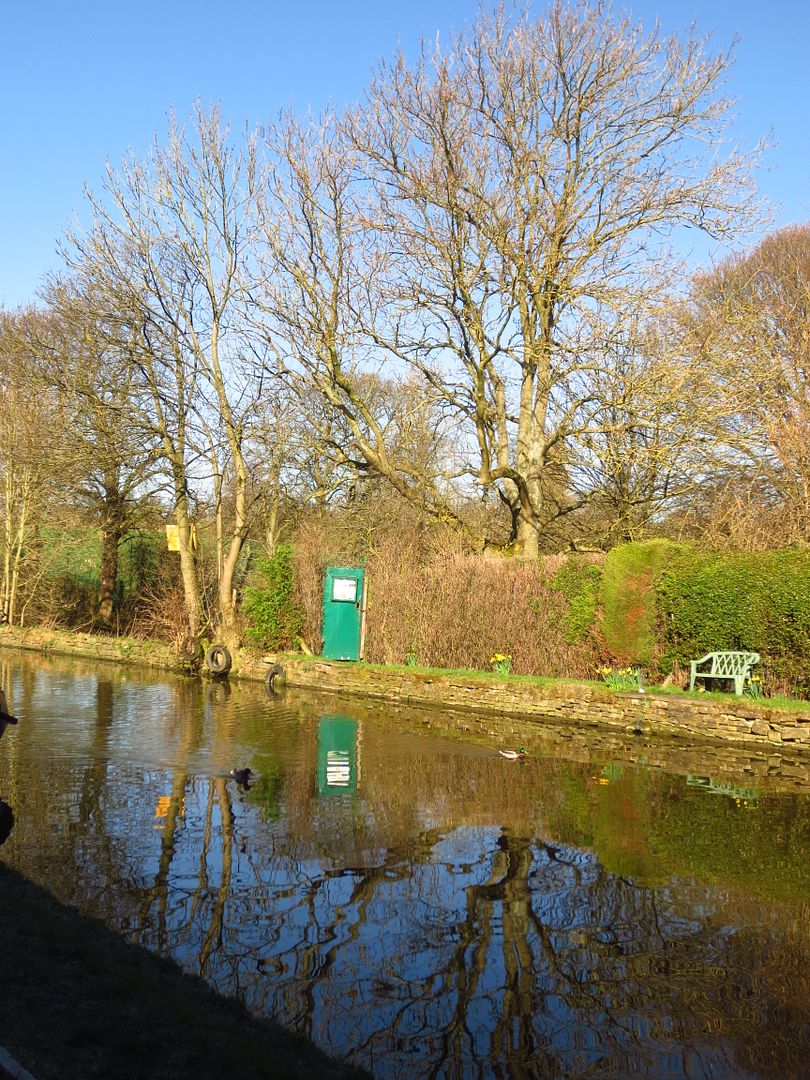 Reflections on water are beautiful aren't they? Sometimes a mirror image when the water is still and then a ripply distortion when the ducks are disturbing the surface.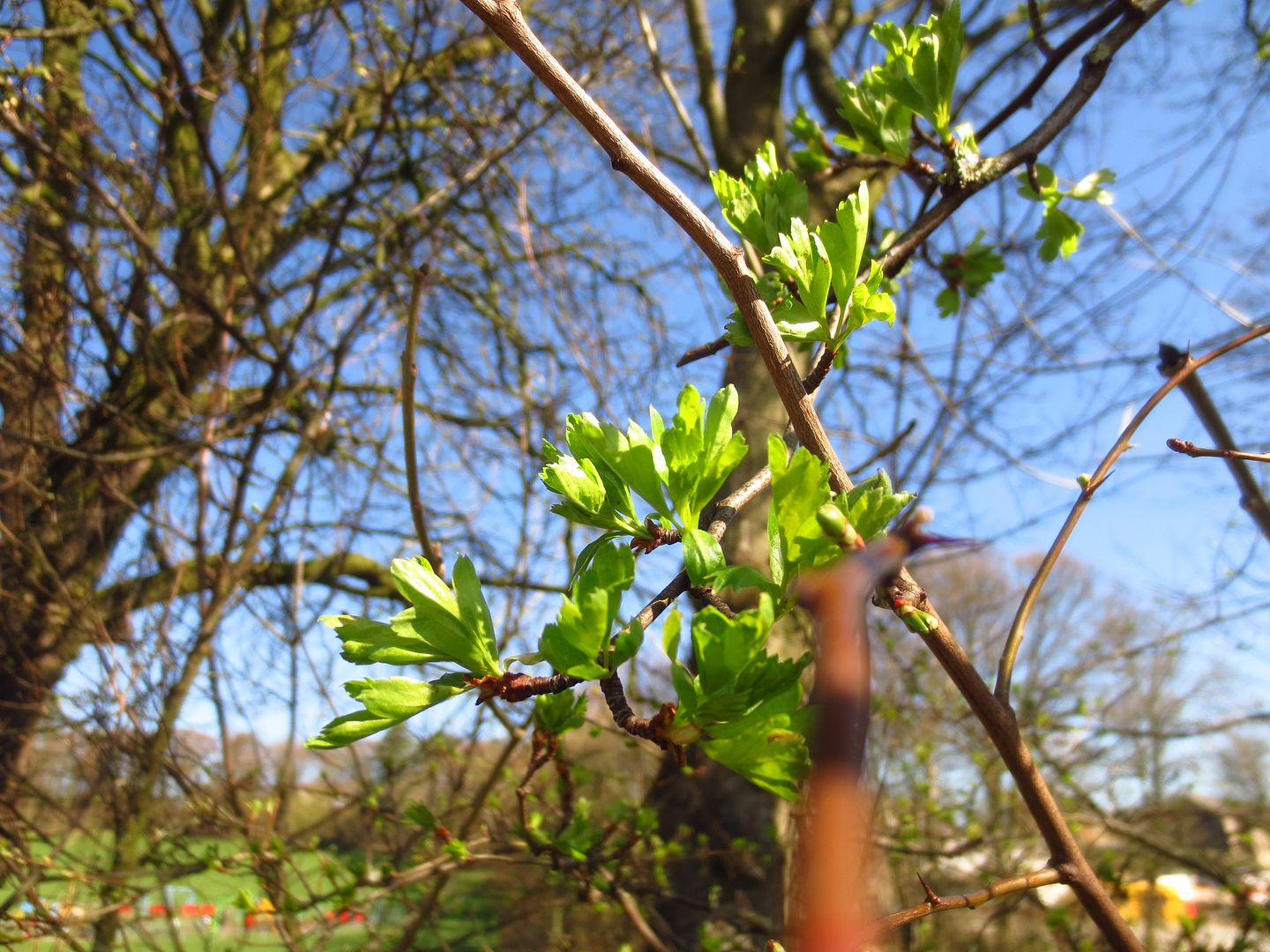 How lucky we are to have this park. Tall trees are just super. They are all starting to show little leaf buds, and the avenue of blossom trees have a slightly red look about their branches now, with blossom tightly furled under red er, blossom hiding bits. (I don't know half as many words as I probably should do!)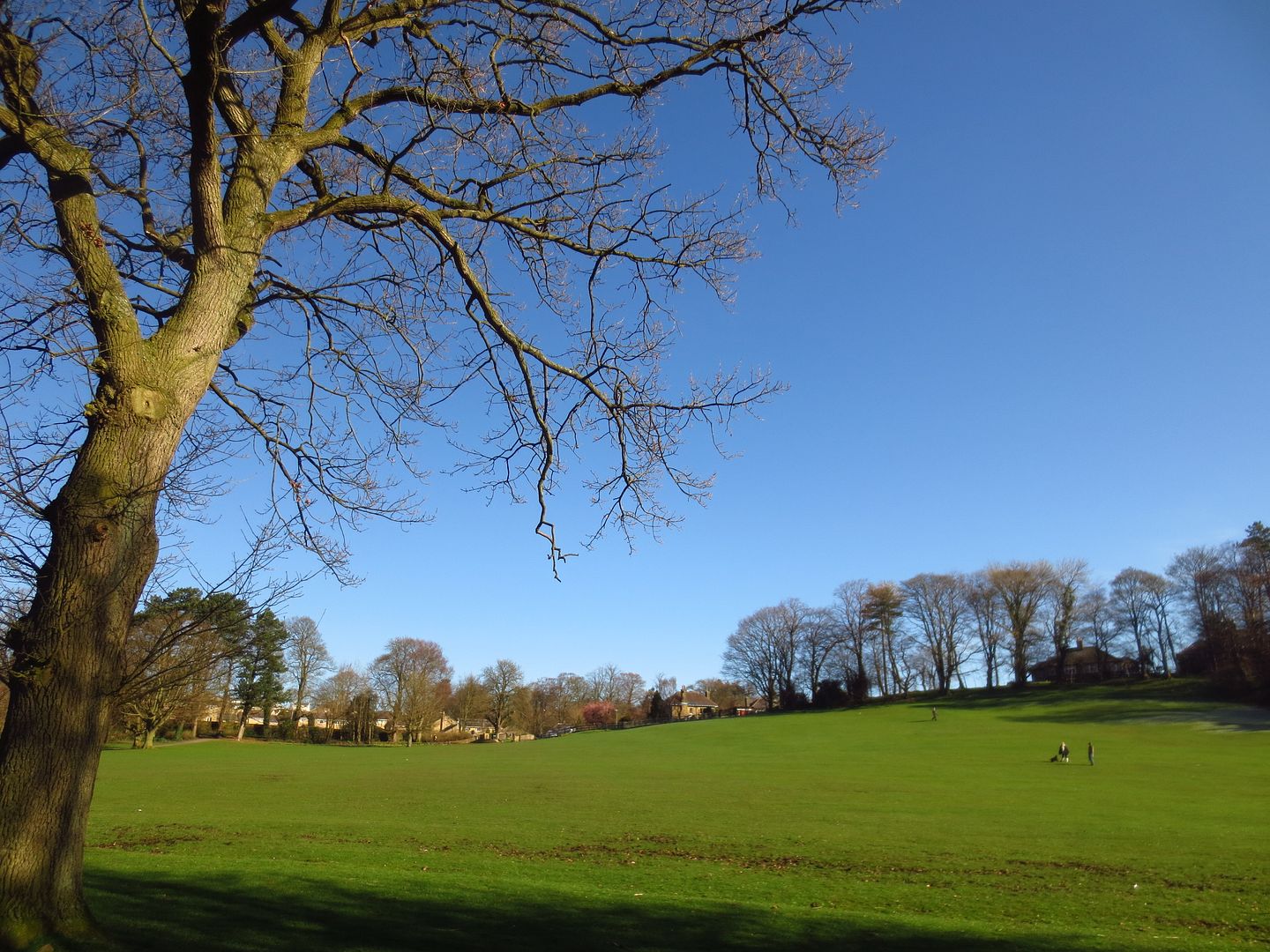 We always count the dogs that we see on the way to swimming (lots) and TTB exclaimed when he saw four identical spaniels being walked by one person.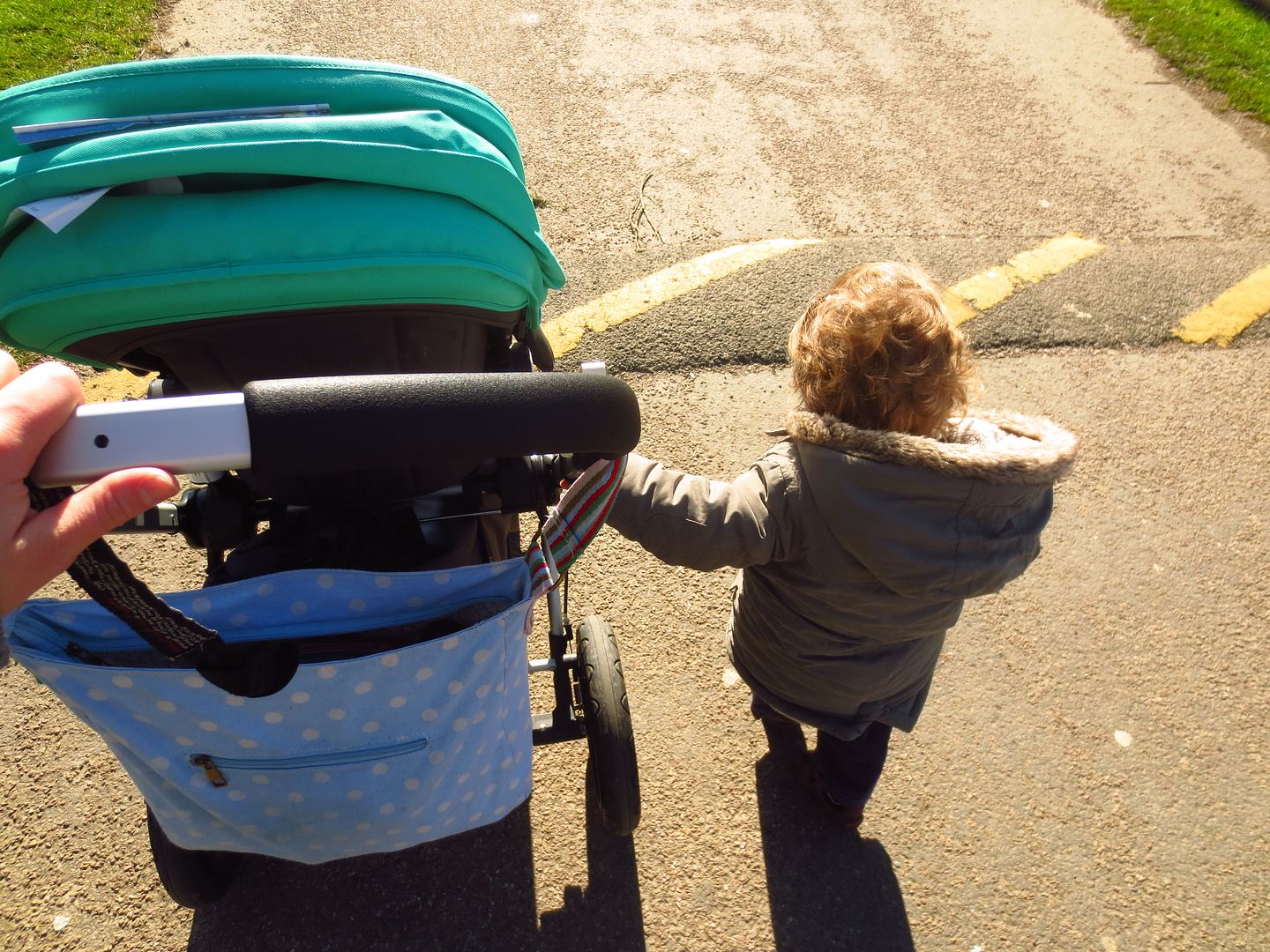 On the way back he likes to walk through the park. Somedays it lasts longer than others … he only made it a hundred yards this time before being relegated to the pushchair again for being generally pesky. It still boggles my mind that my tiny baby walks along like this.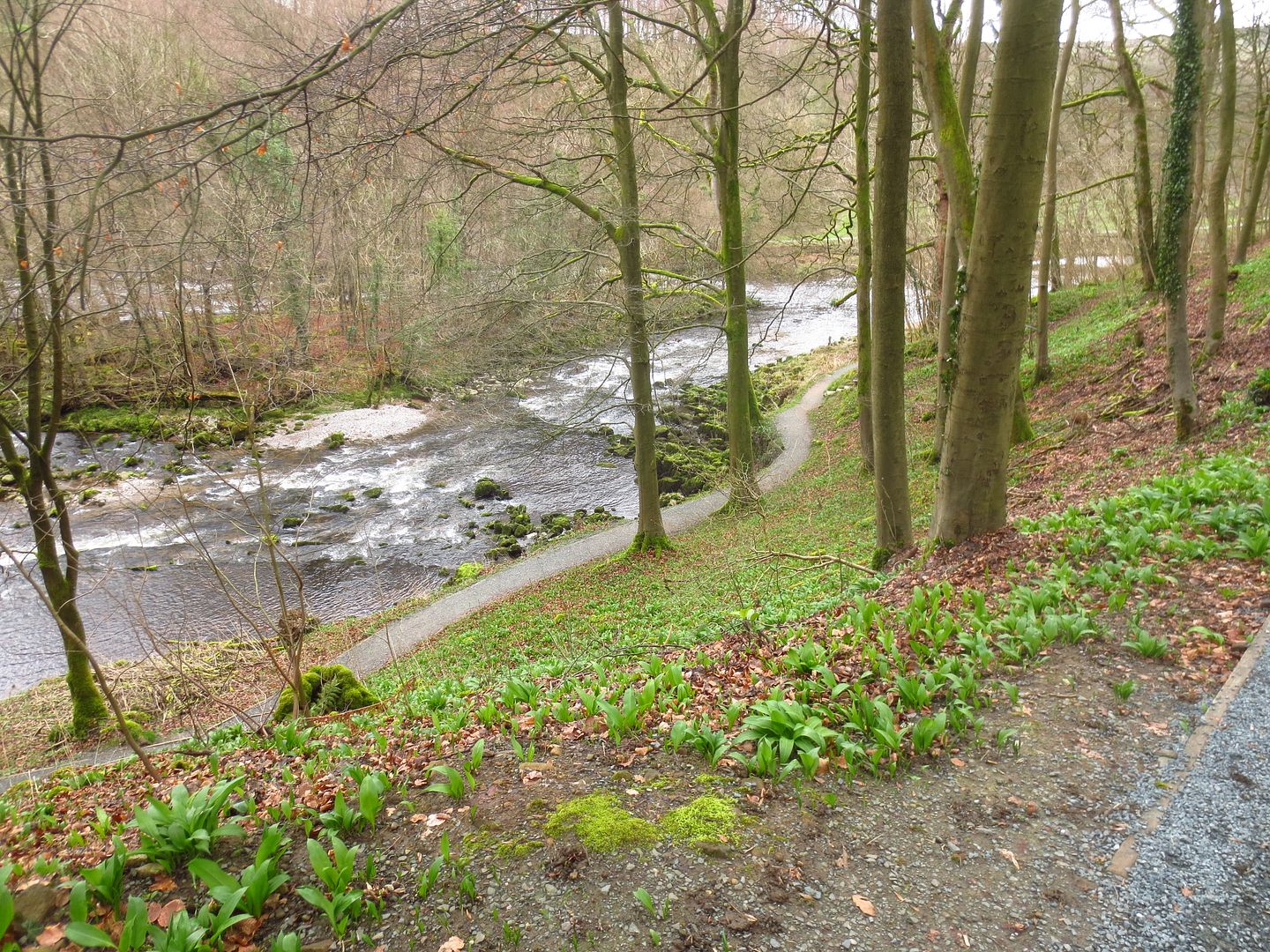 A few days later we did a different kind of walking, this time at Bolton Abbey with our friends. It was different because it mainly involved walking for twenty minutes at toddler speed to kill time before the Cavendish Pavillion Cafe opened and we could go and have second breakfast! And then on the way out some really rather bold ducks stole the toast our toddlers were carrying. Mean! I thought the ducks at York uni were bad (they rip open bin bags and eat everything) but these ones stand up and stretch to their fullest reach and take things right from your hands. (I know ducks aren't meant to eat bread, but I don't think anyone has told the ducks that.)
Where do you like to walk? I've never enjoyed walking as much as I do here. Good job because I don't drive and there's always lots to do and places to go!
x