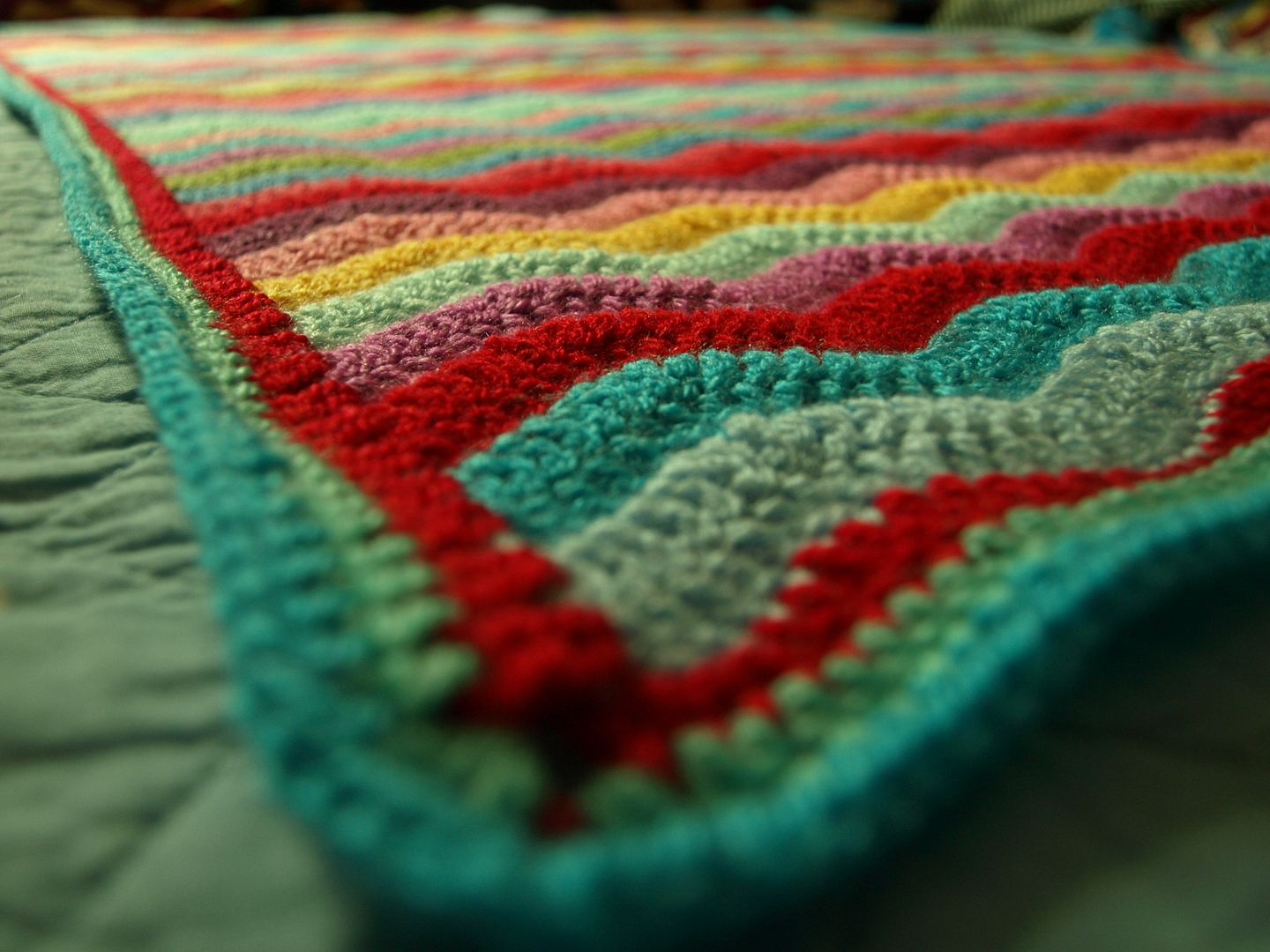 Do you remember the Baby Elmer Blanket that I made back in 2012? I made that for my friend Jenny's first baby, a little boy called Jack. Now she is four weeks away from welcoming her second child into the world and I wanted to make sure that this little one would also have a blanket just as colourful as the Elmer that I made for Jack. I decided on a ripple, because I find that they are faster to make than blankets made from squares, and it's easier for me to put down/pick up a ripple blanket in between caring for TTB than it is with individual squares. I started in plenty of time because I didn't want to run out of time. I was pleasantly surprised that this blanket simply FLEW off of my hook! It was the first thing I had crocheted since the Attic24 Yarndale houses, and after knitting my Boneyard Shawl (this is on hiatus) in swathes of cream it felt liberating to work with lots of colour again.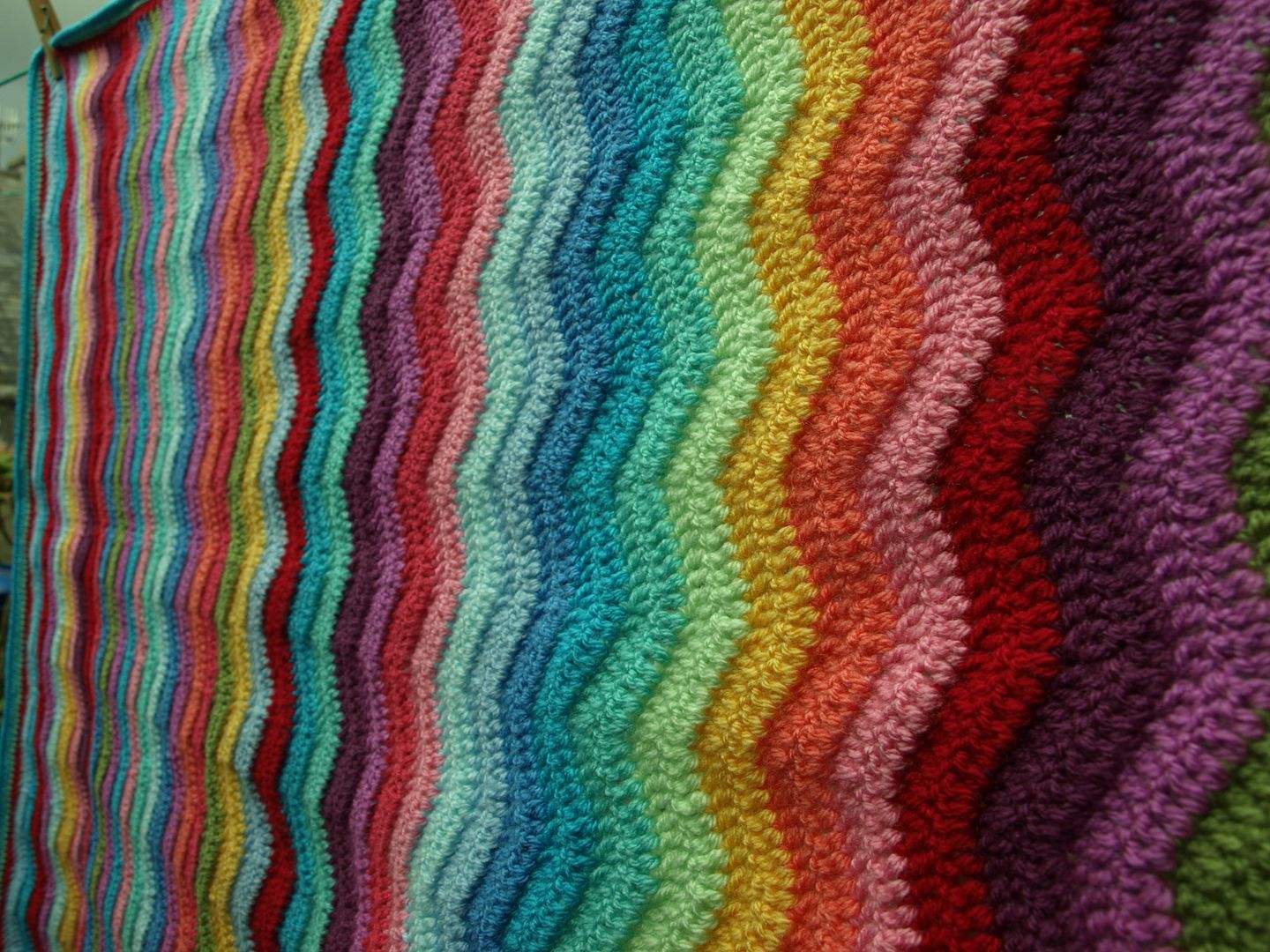 The colour order was pre-planned by making a long thin sample of colours (here)  and I stuck to that until the last few stripes. I'm really pleased with the overall look of the blanket, it is much more even than ones I have made previously. I would definitely make another sample again, it made life much easier. For example, if I had limited time I knew what colour I needed to use and I could ripple very quickly without having to do all the thinking, which I find takes a long time ;-)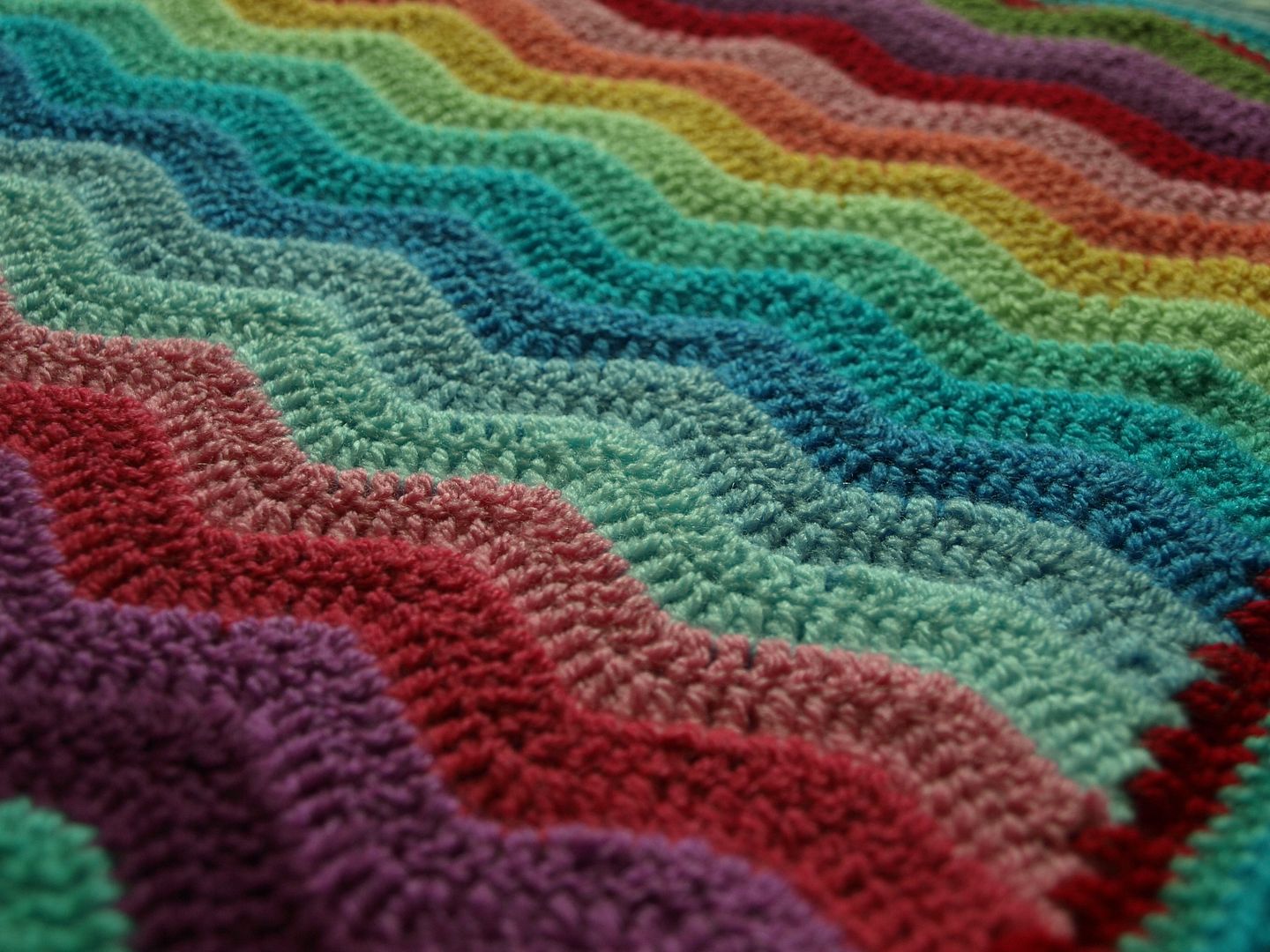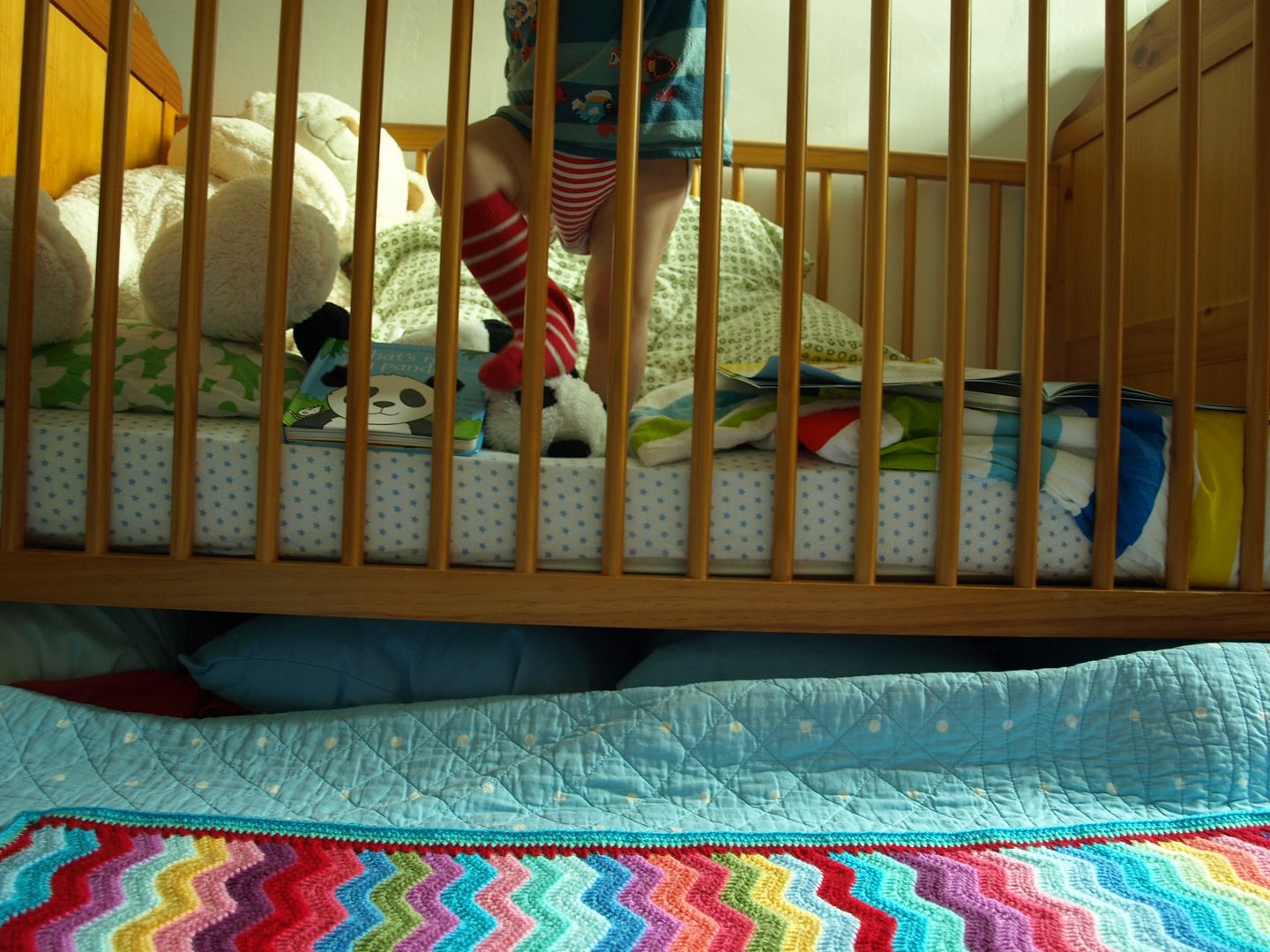 (TTB "helped" me photograph it. He is obsessed with putting socks on at the moment, he does really well but can only do the right foot and so he always has one sock on, one sock off. and he prefers socks to toys right now. As you do.)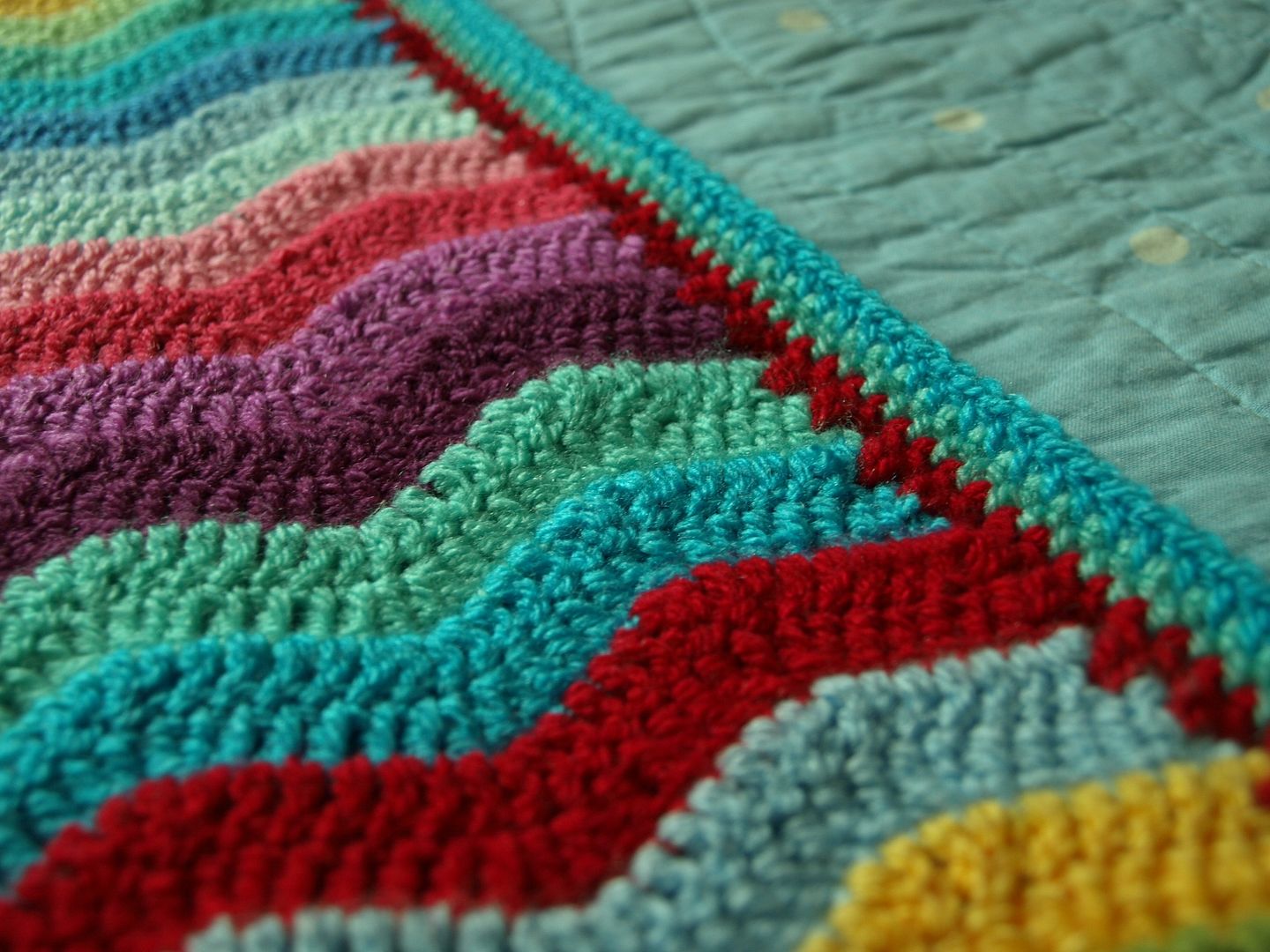 I used the same border for this as I did on the Elmer squares blanket: a round of red ("lipstick") and then a round of trebles in "aspen" and finishing with a round of half trebles in "turquoise". I wanted the blankets to match just in that detail.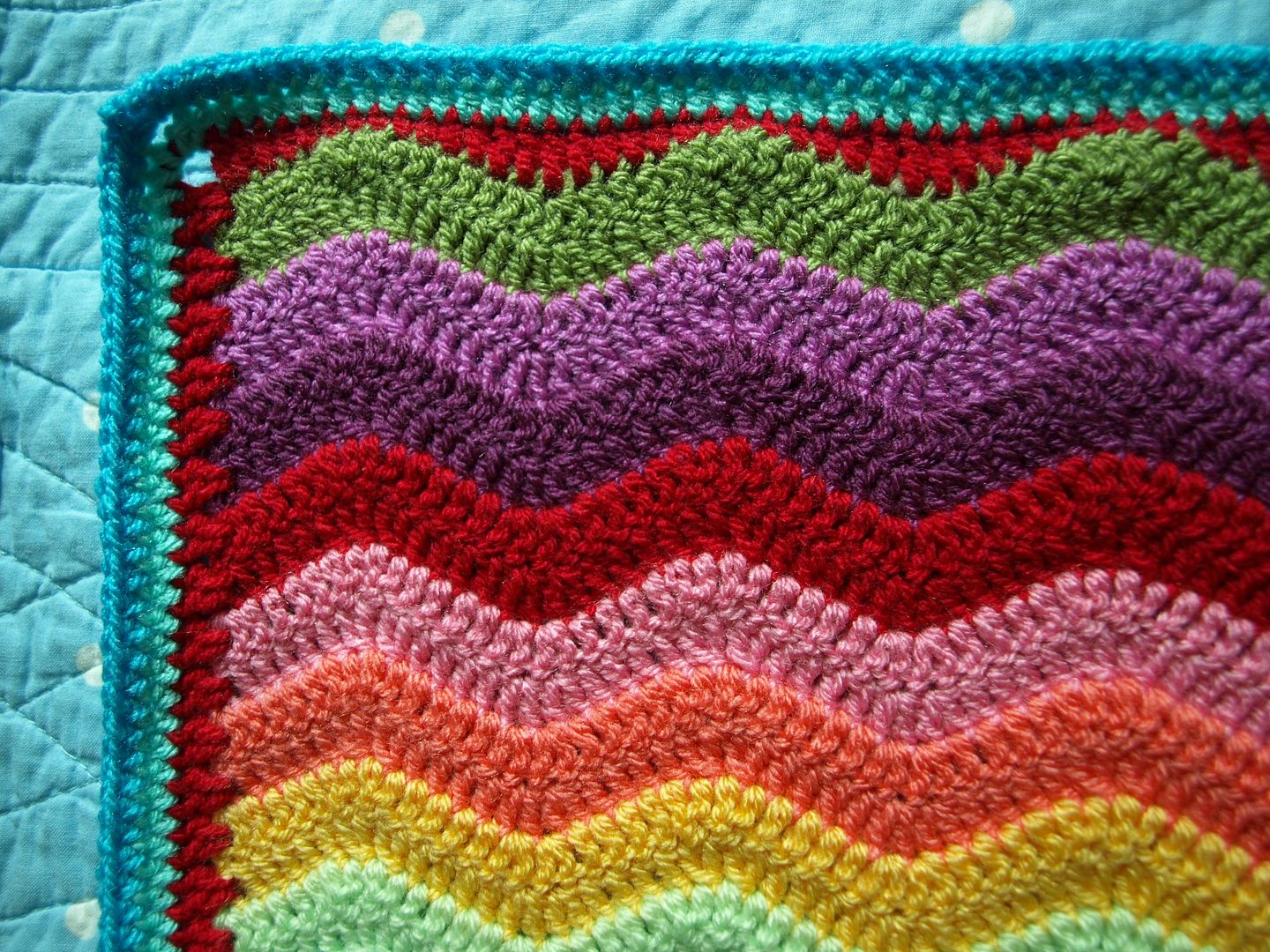 I made the ripple straight at the edges before I put the border on: details here.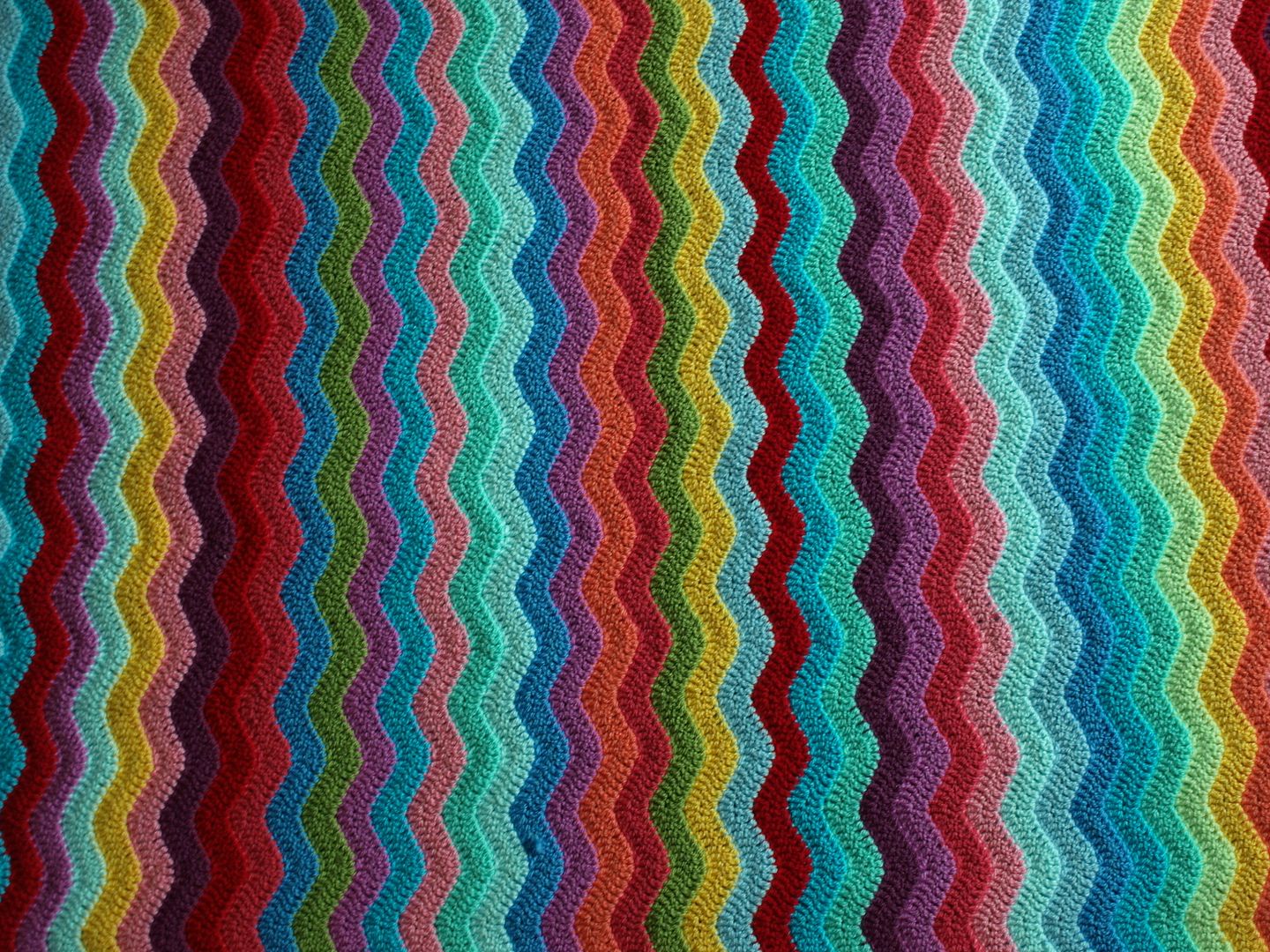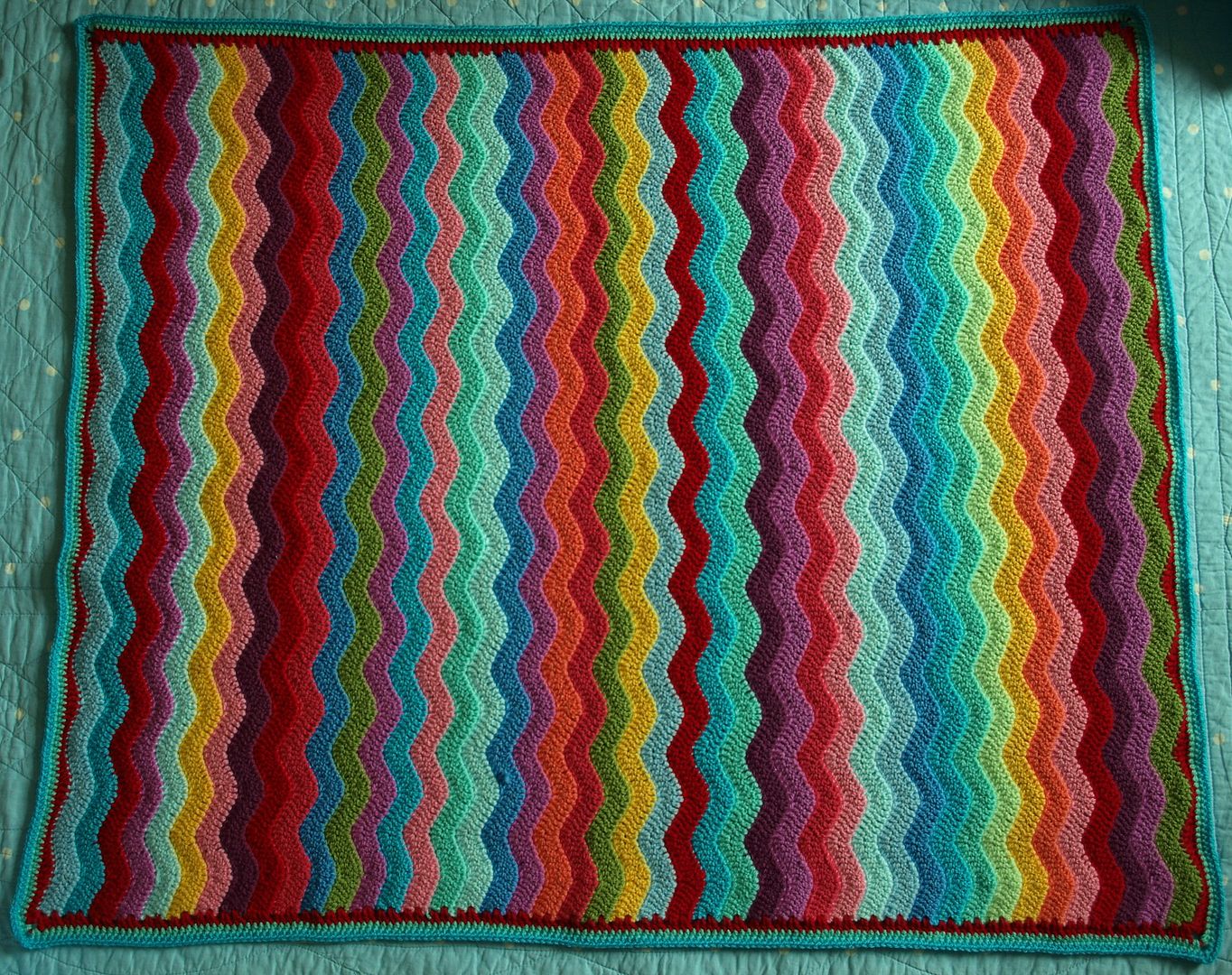 I'm so pleased with it! It was a joy to make and  I was so excited to give it to her. Hopefully her new baby will love it too :-)
Project details
Pattern: Attic24 Neat Ripple
Yarn: Stylecraft Special dk in Meadow, Magenta, Plum, Lipstick, Fondant, Shrimp, Saffrom, Spring Green, Aspen, Turquoise, Aster, Cloud Blue and Sherbet.
Hook: Size 4mm
Starting Chain: 154 plus 3 for turning
Blanket weight: 500g (a ball of Stylecraft is 100g so you could make a blanket this size using 5 balls, however using more colours you will of course need one of each colour!)
Blanket Size: 37×31 inches / 94x79cm