I like this photo, it makes it look as though our yard is kind of rustic and charming with carefully considered pots of bulbs arranged in a cute way deliberately down the steps. In reality this is where all of the pots of bulbs I've had in the house over the last 3 years get dumped and happily they just seem to grow anyway. (See here for the before photos)
Even this mass of bulbs that isn't in a pot it flowering! Very tenacious.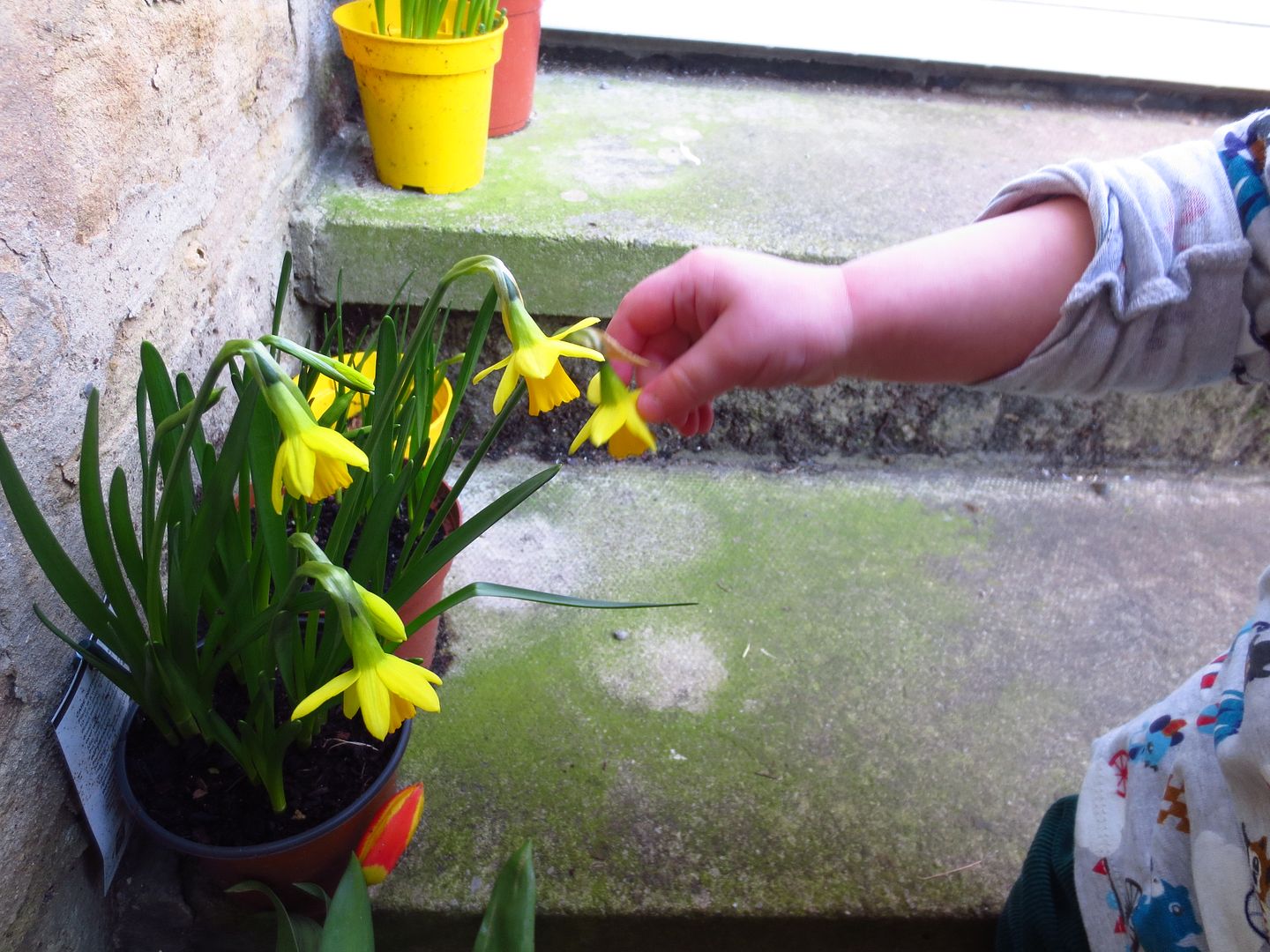 Tiny Tin Bird likes to go outside a lot now and he really likes to stroke the petals on these little tete a tetes. I say, "Gently, gently…" and to his credit, he is.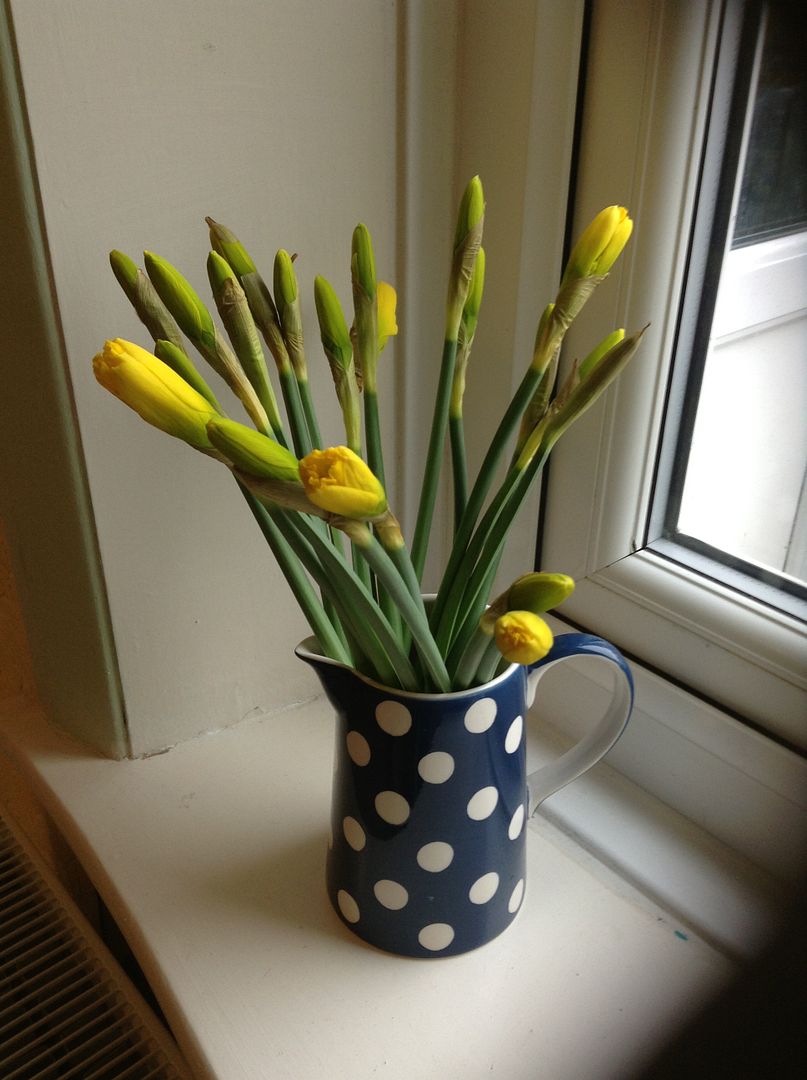 I have been training him to be gentle with the daffodils and amaryllis on the windowsill. I lift him up and he strokes the petals and then the stalks and is very sweet with it. He waves bye-bye to them when I put him down again, too. Yesterday I moved the daffodils into the kitchen so I could put them in the bin as they'd come to the end of their life. Later, TTB stood under the window, pointed to the amaryllis and said "Ler-lers!". Oh my! "Yes!" I said, "Flowers!" he gave me a big grin and went to the kitchen door, pointed up at the daffodils and said again, "Ler-lers!" Flowers! Oh bless him, I was so proud. His linguistic development is such a joy to watch (and without a doubt the only thing I have used my degree for is to feel smug that I know how to observe this, ha) and he is very proud of himself when he learns a new word and gets one right.
The amaryllis is above the radiator which I think has helped to bring it on, it's only taken a few weeks and now look at it:
Massive! It's so beautiful. I'm glad that the stem isn't too long as it's still managing to support both heads. There is another head yet to bloom on this stalk, along with two very small ones which look immature and I don't they will flower. There is a second stalk as well, but I can't tell how many heads are on that one because it's still closed up. It's been really exciting waiting for it to flower actually and waiting to see how many heads it would have. I have enjoyed the surprise. I'm definitely going to get an amaryllis again next year!