Lately I have felt in a bit of a funk. A rut. A bit uninspired and stagnant. I've not been able to put my finger on why exactly, I think there are multiple things contributing to it (bad weather, leaky roof, no oven, not enough money, bad sleep) but they are the usual kind of things I deal with all the time. Why were they feeling so much worse this time? And then Emmy commented on my Chelsea Bun post:
"Hope you get over blogger's block, soon. Maybe you could start a new project and tell us all about it, or update us on how TTB is growing??"
A new project! I don't have anything on the go at the moment. Well, I didn't until Wednesday when I cast on 210+3 stitches and started another ripple blanket. And things started to feel more balanced again! I had something to look forward to over nap time and something to do while TTB plays. He's often quite happy to play on his own, so long as I am there and he can see that I'm not doing anything more interesting than what he's doing.
I did a brief stocktake of my Stylecraft yarn today to see what I had and what needed replenishing. Do you see why I never know how much yarn I used for my blankets?! I never start with full balls, I just kind of have a continuous stash of it and the colours run out at different speeds. I'm lucky enough to have a shop in town that sells it so I just pop in and buy a ball or two as and when. I promise to weigh the resulting blanket though and give you an approximate amount of yarn though.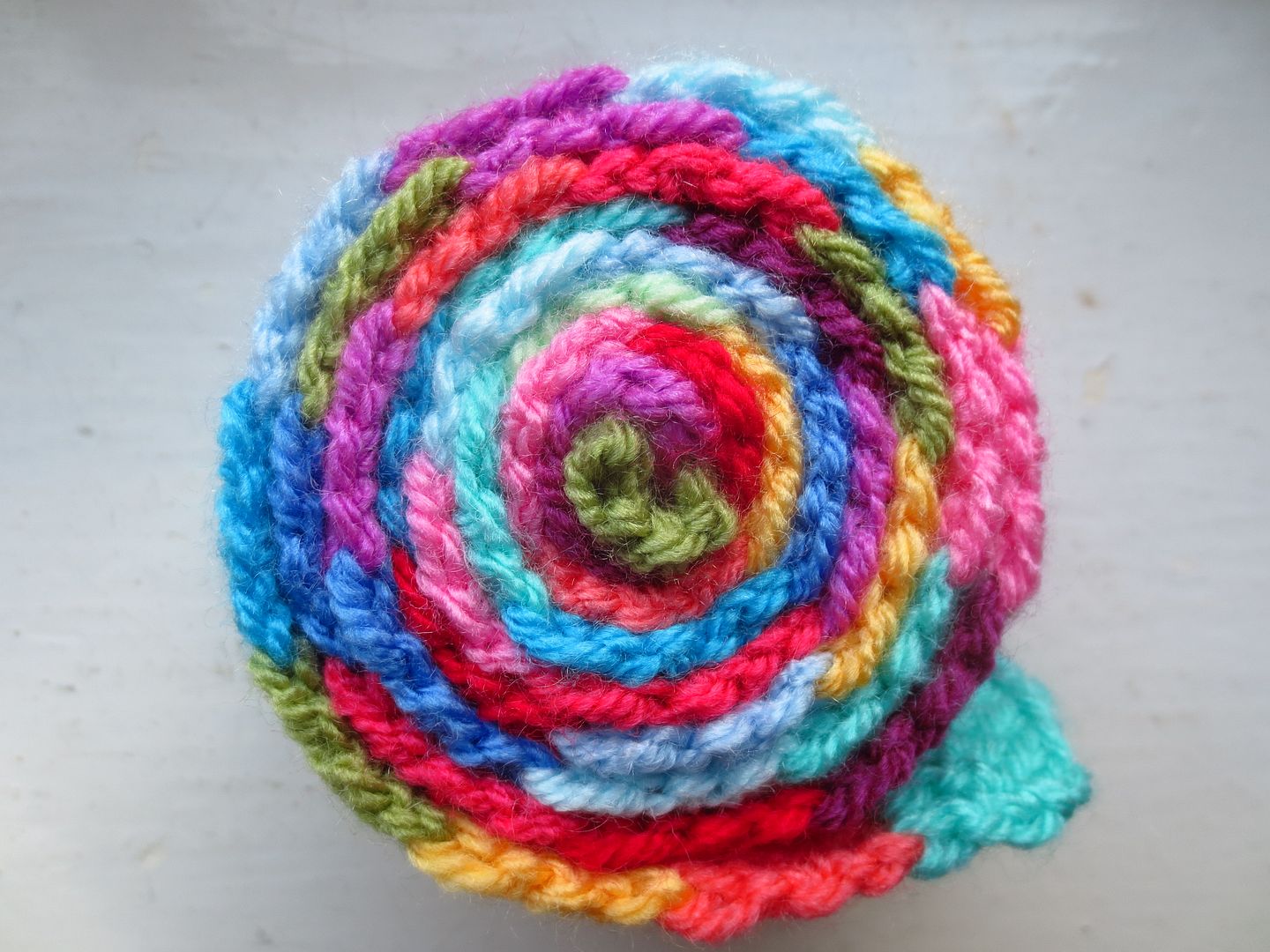 The colour sequence is (so far) loosely picked from the stripy sample I did last year (full post here) and it feels quite nice and reassuring to use this as a guide. The less thinking I have to do the better!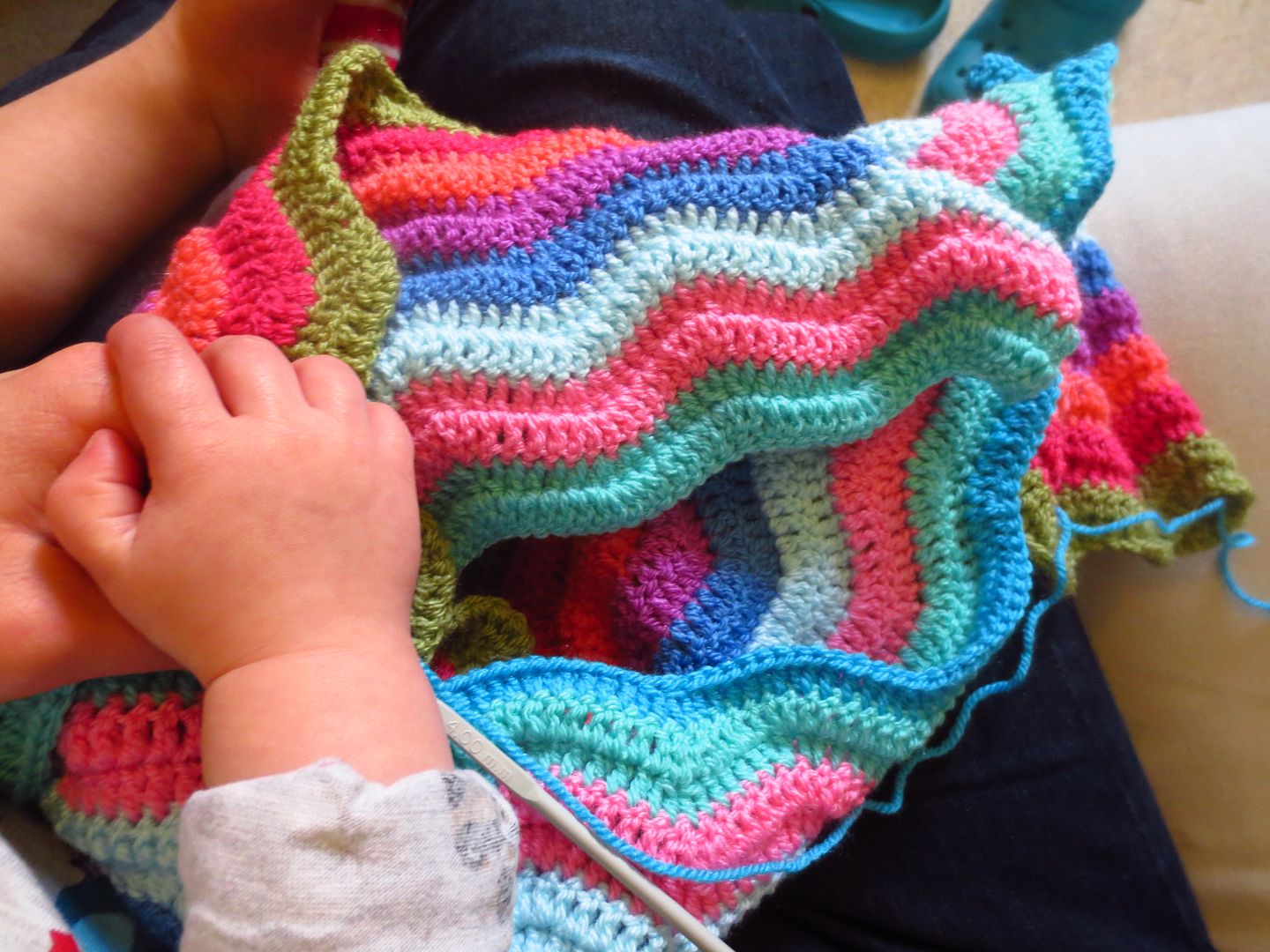 The colour sequence so far is: Meadow, Pomegranate, Shrimp, Magenta, Aster, Sherbet, Fondant, Aspen, Turquoise. The yarn is Stylecraft Special dk and I'm using a 4mm hook. It takes me roughly 12 minutes to do a row (so 24 minutes for a stripe).
When TTB gets up from his nap, he is really cuddly so we usually watch an episode or two of Postman Pat on the sofa. (This photo shows Abney and Teal though!). He is happy for me to crochet during this as long as he can snuggle up :-) He had the cutest shirt on today, I think it's from H&M.
It's amazing how much better having some crochet on the go makes me feel!