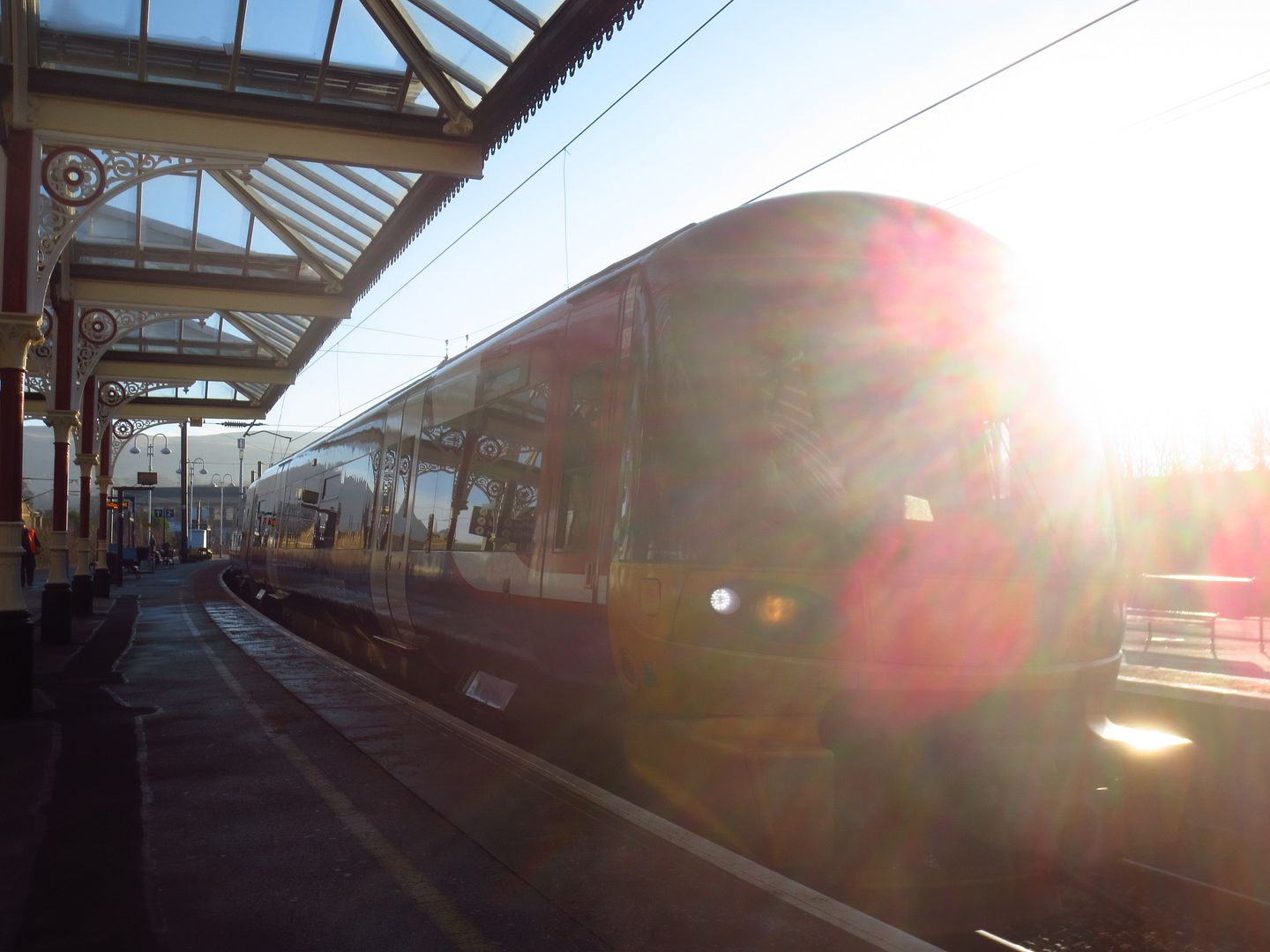 The end of last week was tough: all three of us were poorly, TTB lost the ability to sleep without being ON ME (like a koala and with his head shoved under my chin) so I spent 3 nights sleeping on his bedroom floor with him, and thne by Sunday morning I was so fed up of this that I was ready to pack him off to boarding school. The weather had been vile so we'd been stuck indoor as well and to top it all our oven broke (and is still broken) which meant I couldn't even bake and my "Heatherbakes2014" intentions are well and truly scuppered right now.
I needed a lift, and happily for me that lift came in the best way possible: my mum came to visit! It was arranged a while ago, just one night (taking advantage of a friend travelling this way), but it could not have come at a better time. The weather decided to play nice as well and the light was beautiful. We met her at the station and as always, TTB was just delighted to see his Grandma. He was also very happy to see the train, and pointed to it and told Grandma that it was indeed a train. Clever boy.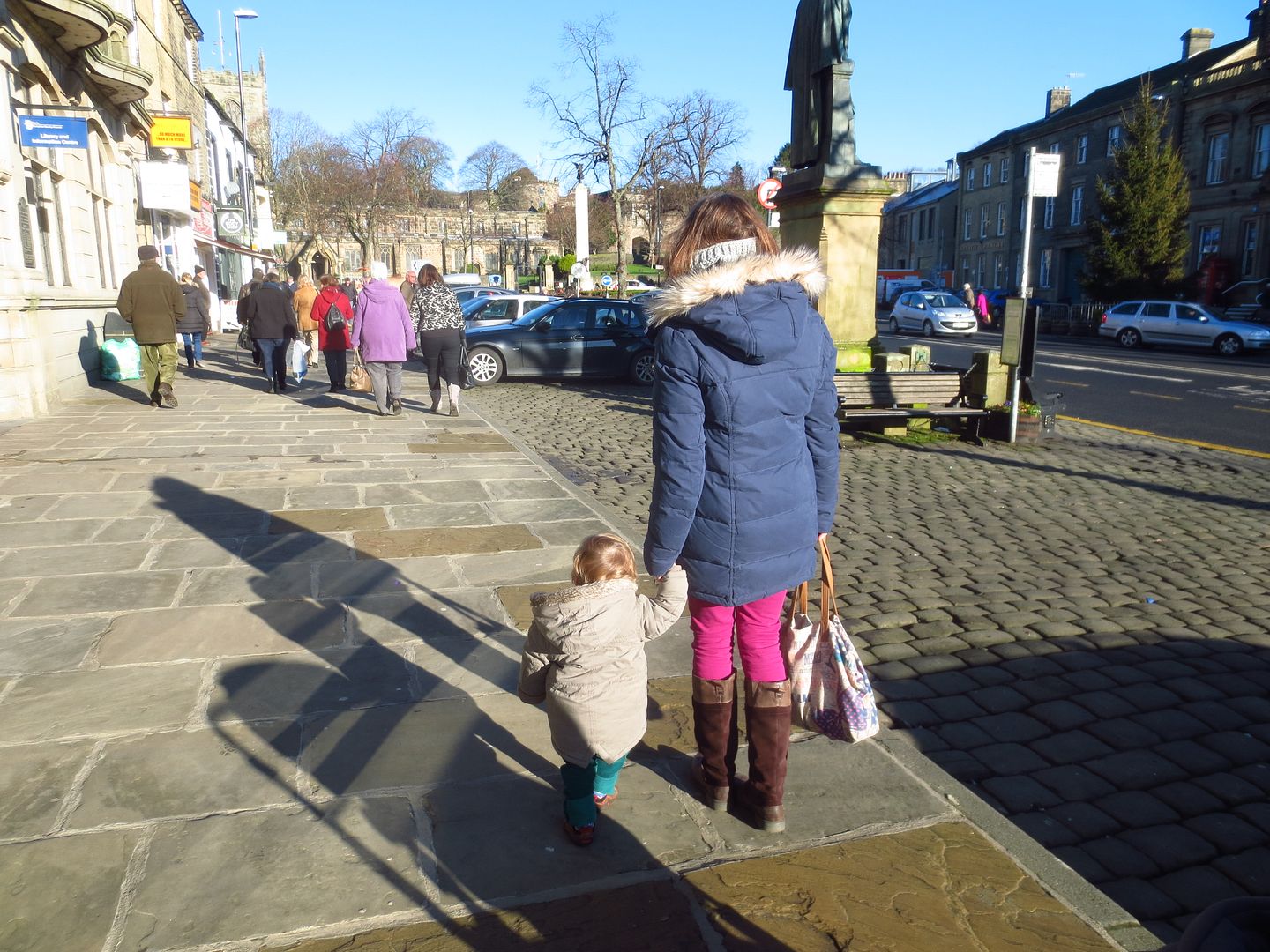 After tea and a mid-morning toasty snack we set out for our favourite walk (along the canal and under the castle to see the chickens) in order to make the most of the glorious day. Sunshiney days in the middle of January bleurgh-weather are wonderful. TTB wanted to walk, and he managed to go the whole length of the High Street before sitting down and refusing to budge. He very proudly held his Grandma's hand all the way, giving big beaming smiles to everyone who looked at him. It still makes me catch my breath that he is old enough to be walking like this! Surely he was just born five minutes ago?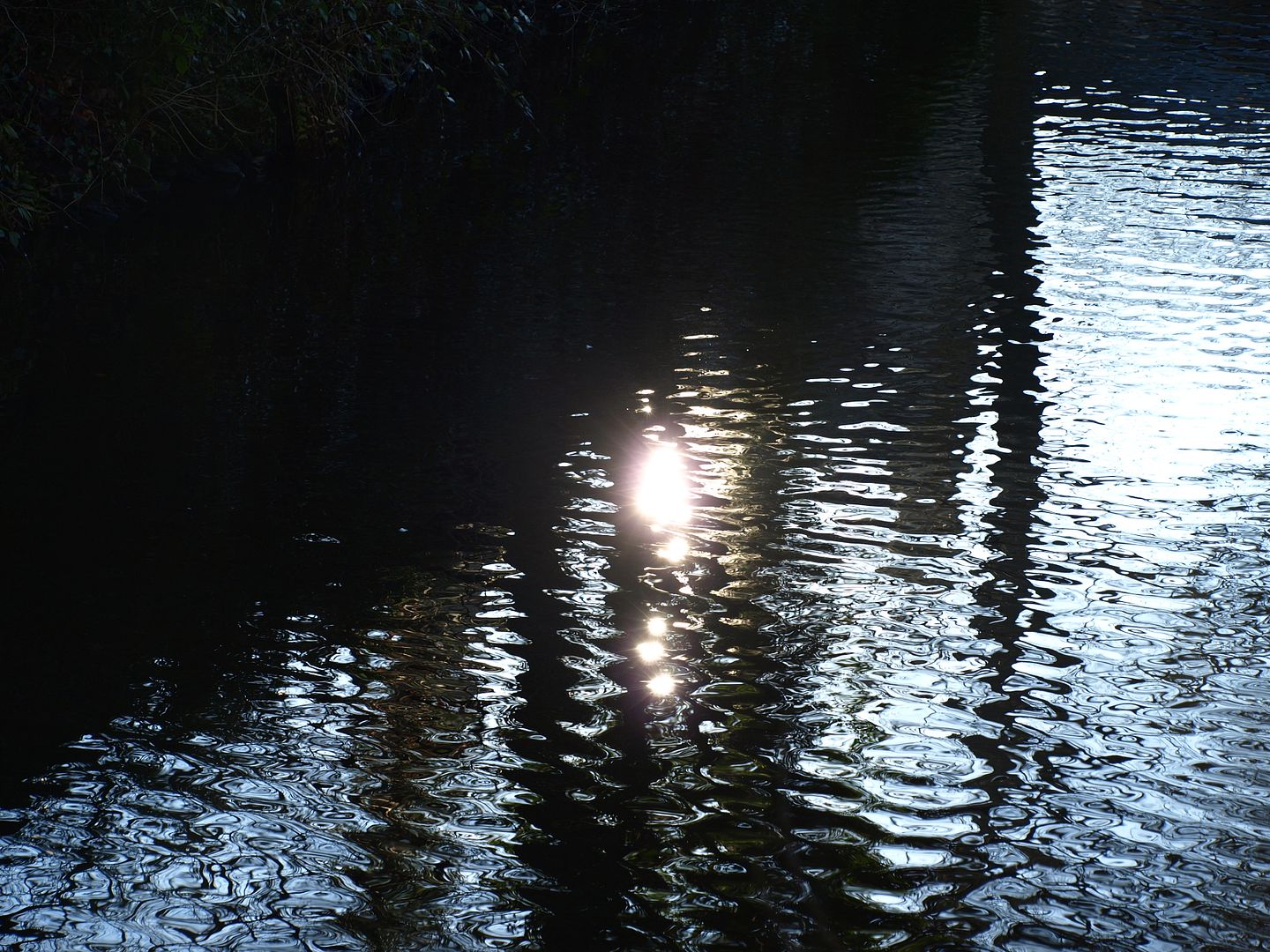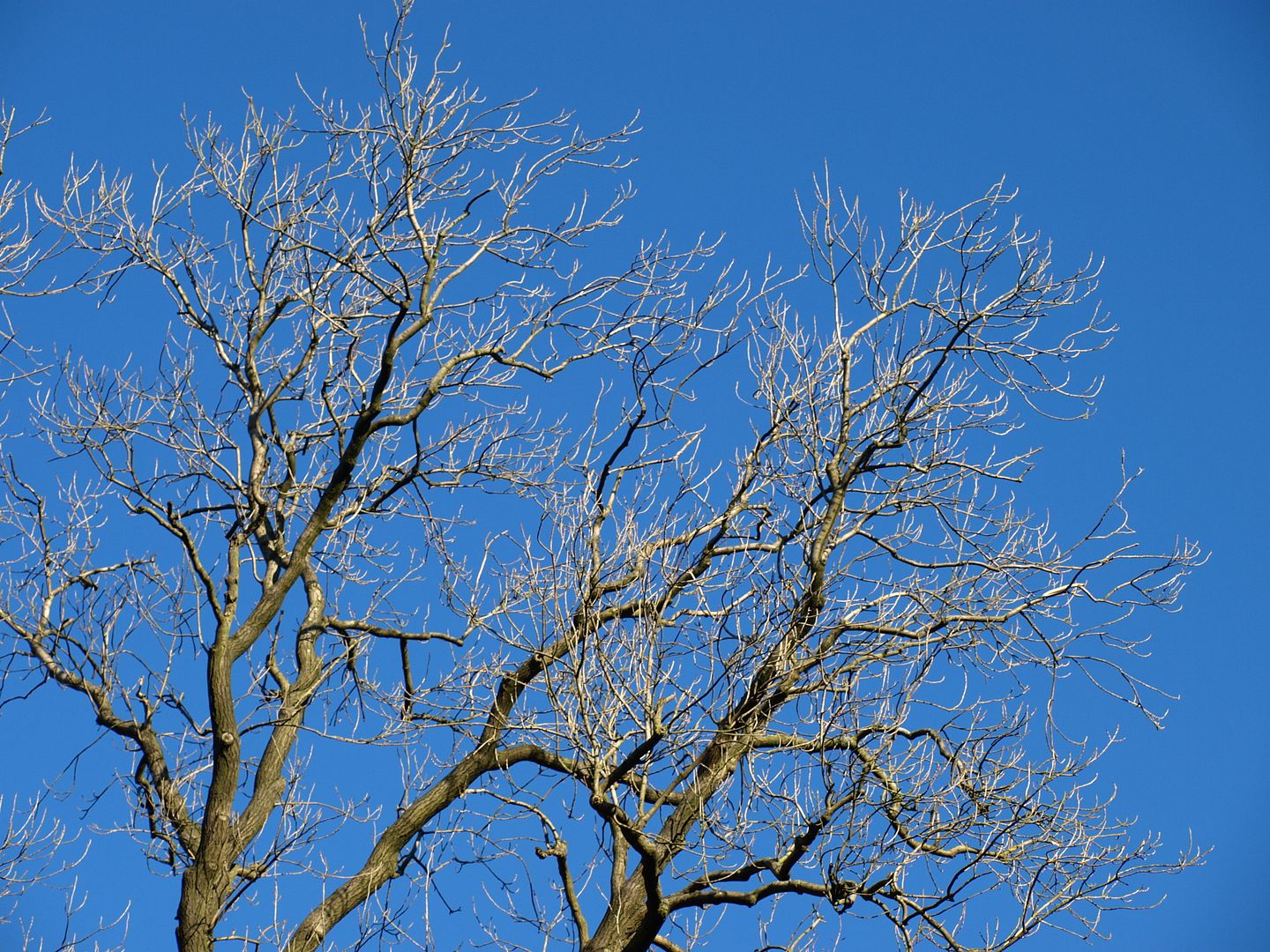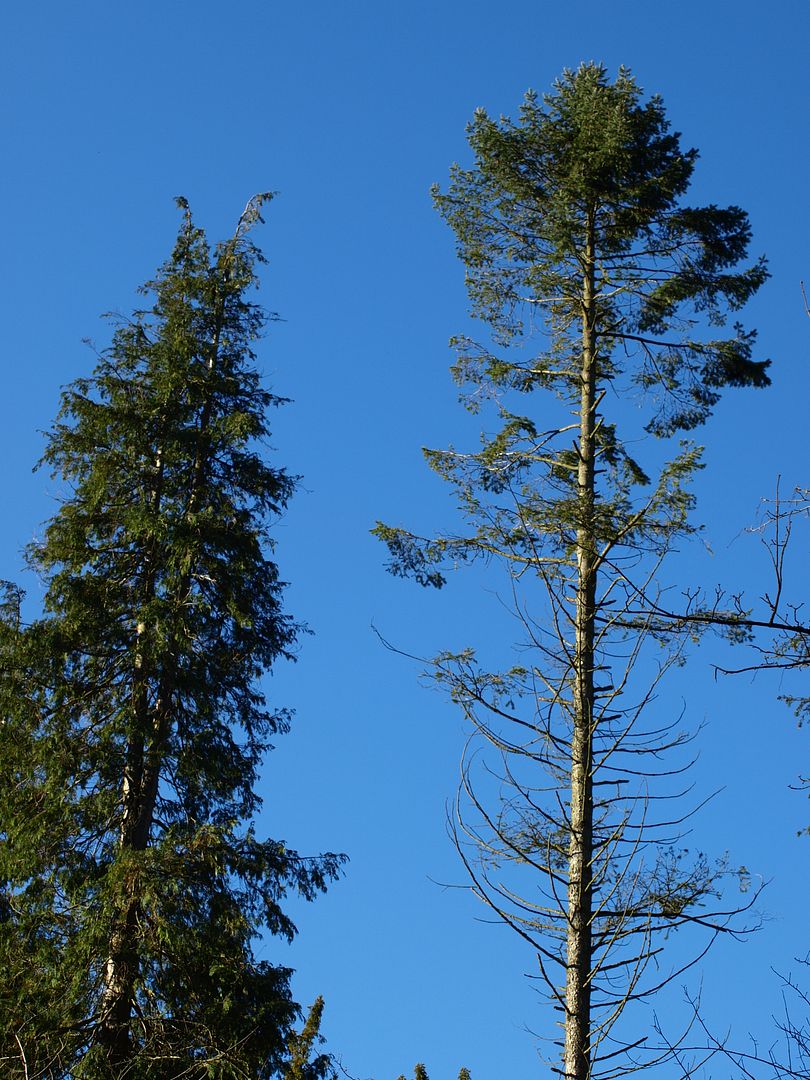 I never, ever tire of seeing sky this blue. It makes me about a million times happier than grey sky.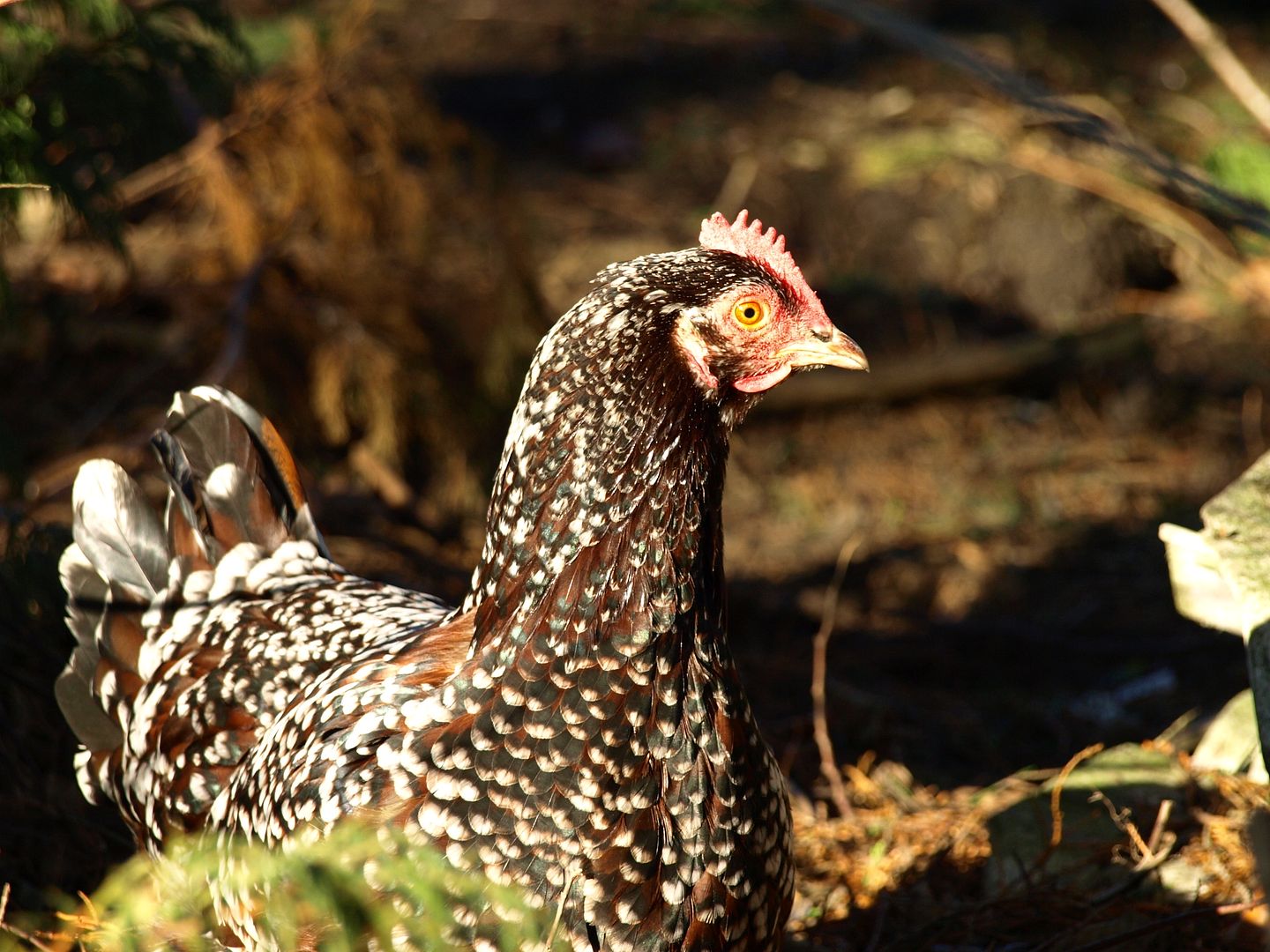 The chickens were enjoying the sunshine as well, taking dustbaths and giving their feathers a very thorough preen while sitting in the sunniest spot in their field. Actually most of them were in the woodland next to their field and we saw them squeeze under the fence a a few times. Hens really bustle when they run don't they?! TTB thought this was brilliant and we spent quite a while there watching them and enjoying being out and being thankful for such a wonderful day. It really was the absolute best way to spend the day, and such a contrast from the days previously.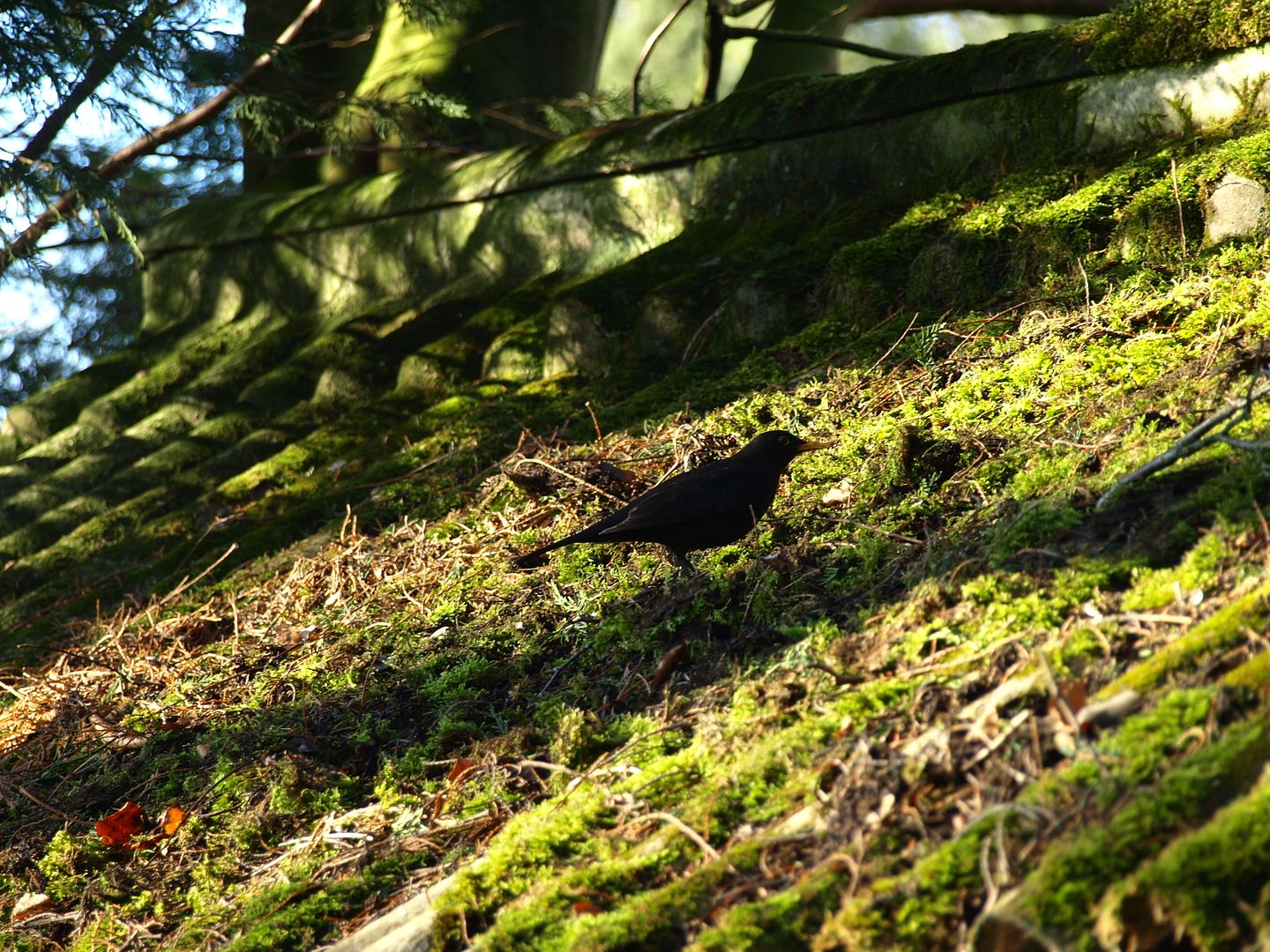 After the chickens had exhausted TTB's attention span we meandered back into town, enjoying the sight of all the smaller birds being busy and industrious in their own ways. This blackbird was turning over the moss on the old shed roof looking for good things to eat.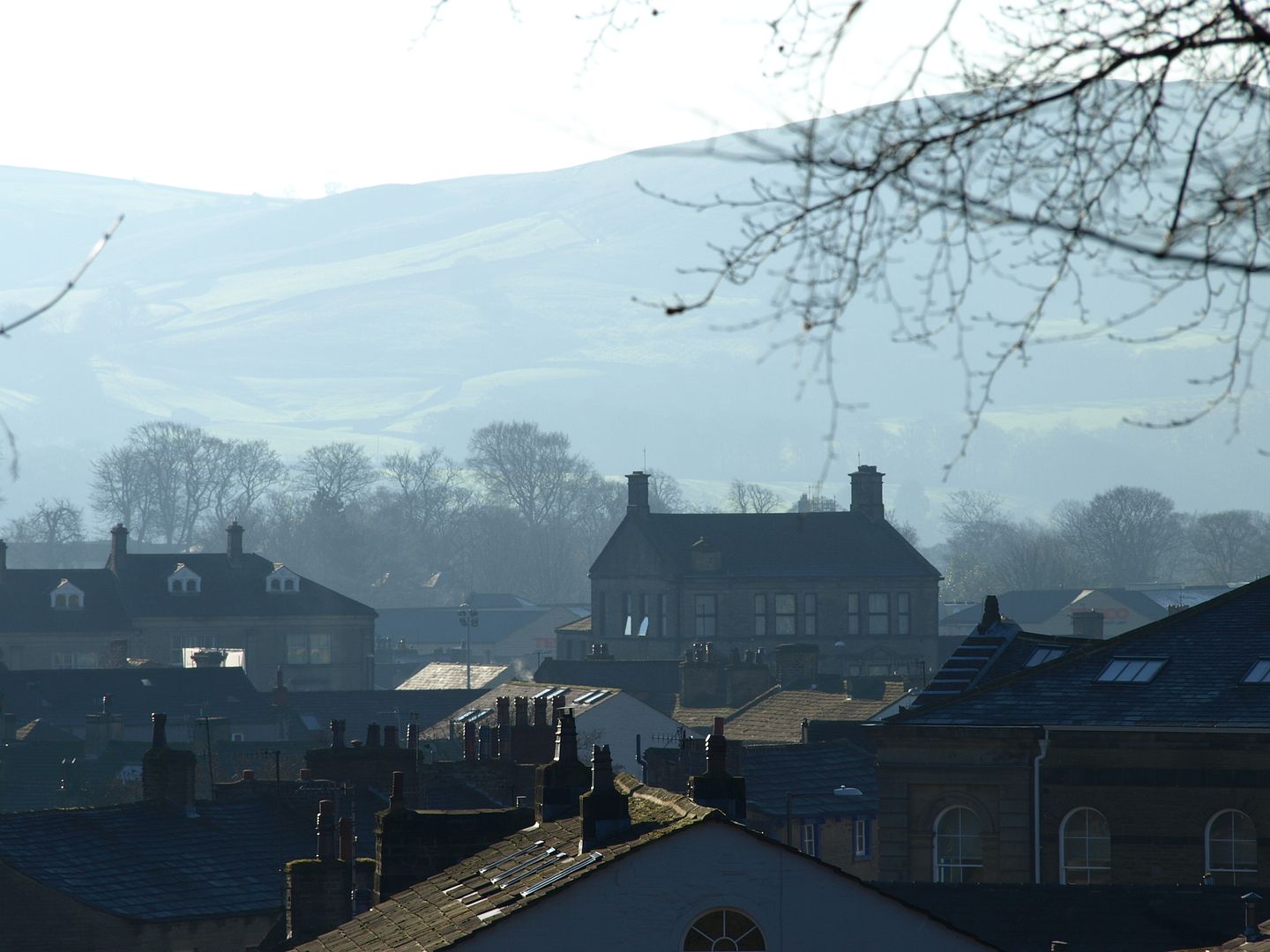 One of my favourite places is this spot on the hill where a gap in the trees frames a long view over the town and to the hills beyond. It's so very different to the landscape where I grew up but more and more this view sings out "home" to me. And I love that.
But it would be nice if my mum lived closer :-)
x