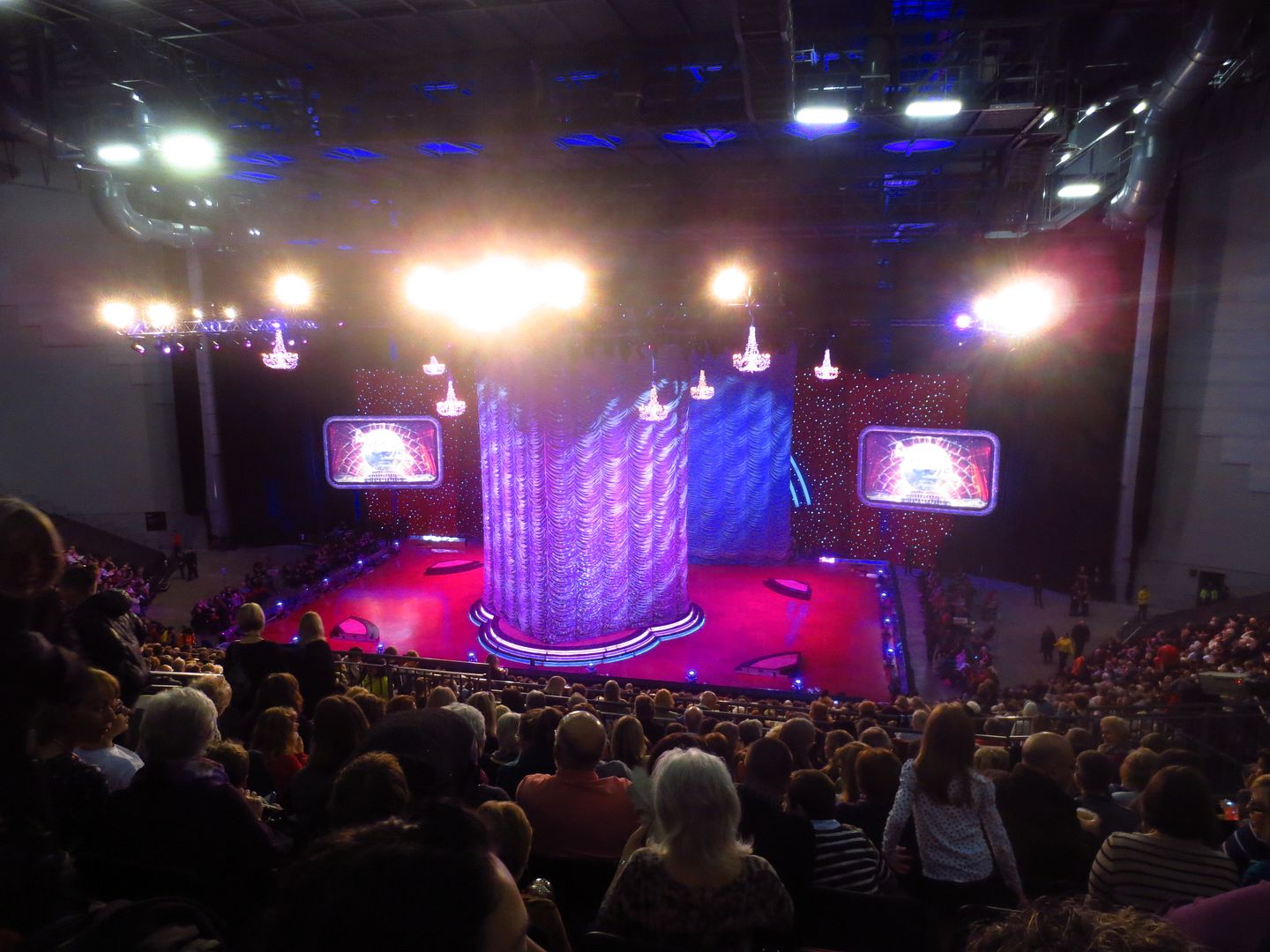 How many of you watch Strictly Come Dancing? I'm hoping that you will all jump up (preferably into arabesque with perhaps a running promenade on the way*) and say "I DO!" because then we can be friends forever and talk about dancing and sequins all night long. If not, why not? And you may want to go and read something else rather than this post ;-)
Ok, so a couple of years ago I would have gone "pfffft, no, as if" if you'd asked me if I watched it. But in 2012, deep in the throes of feeding a hungry baby I ran out of things to watch on iPlayer and put Strictly on. It was quite a long way through the series and there were only about six contestants remaining, but something strange happened to me: I enjoyed it! So did the hungry baby and soon instead of watching it while feeding we watched it with him cuddled on my lap, enjoying the music and the lights.
It's light hearted, exciting, musical, oh-so-sparkly and has fabulous dancing. What's not to like? I was sad when it was finished (Kimberley and Pasha were ROBBED I tell you, ROBBED.) and excited when the 2013 series was announced. Hungry Baby became a toddler but he was still captivated by the lights and the music and we spent a number of really enjoyable Sunday mornings watching it on my laptop.
One thing you should know about me is that when I like something, I REALLY like it and I want to know every single thing about it all. Like X-Men. I'd never read any comics or seen the animated TV shows as a kid but after watching the films as an adult I just *had* to know every last detail and spent hours reading wikipedia. Did you know that Rogue was adopted by Mystique in the comics? Exactly. Soooooo I read all about everything Strictly and watched the "It Takes Two" thingies in the evenings as well (ok look, I'm a stay at home mum. I love it, and am fulfilled raising my child yadda yadda but sometimes I get bored!). Fortunately I have lots of friends who also like Strictly, and are also as geeky about things as me (Hi Vic! Hi Helen!) and we enjoyed lots of chatter about it all.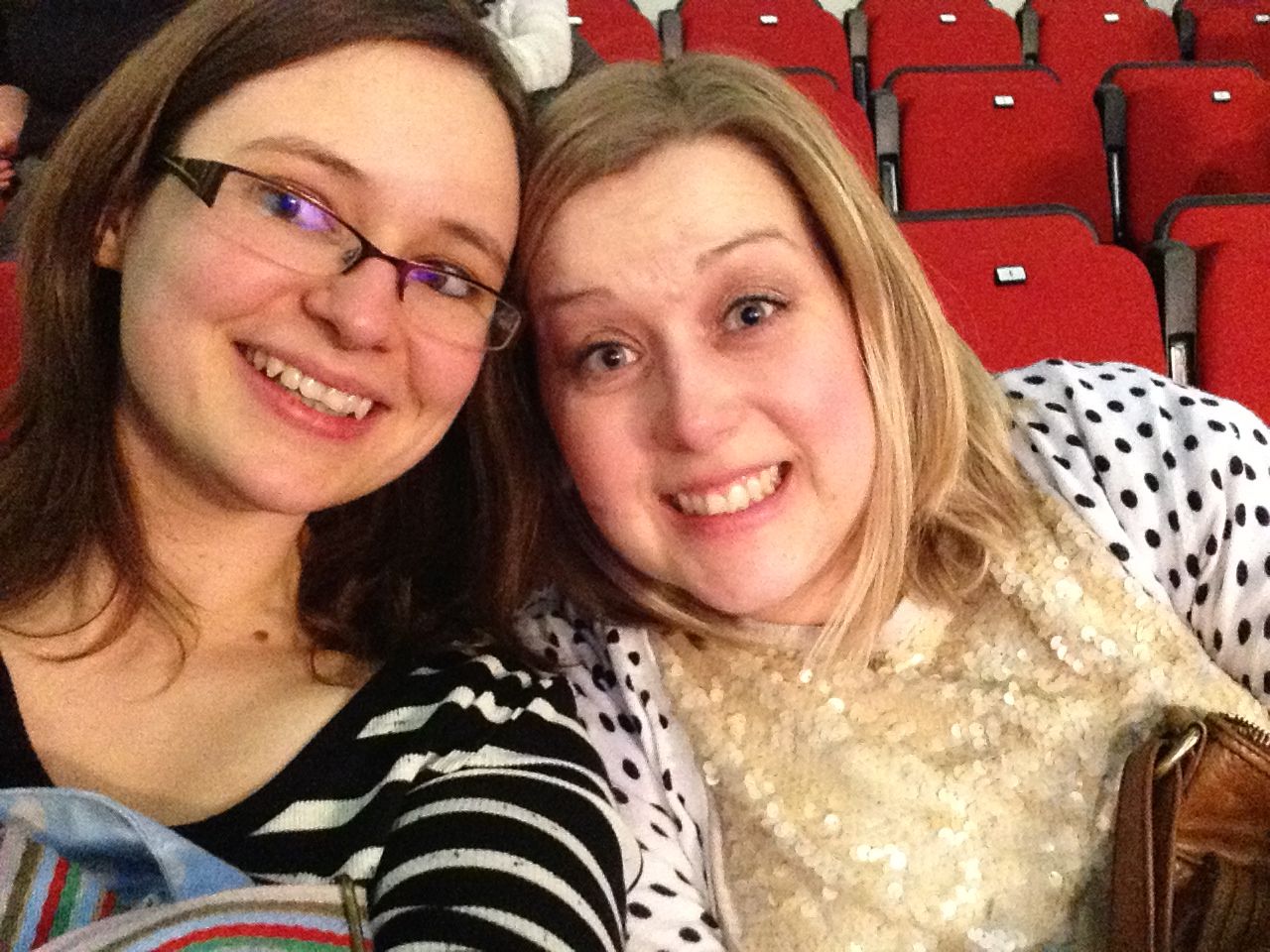 Happily, Vic didn't need much convincing when I asked her if she wanted to go and see the tour! So that's where we were on Saturday, sitting in block 216 of the new First Direct Arena in Leeds, giddy with excitement (and high on Haribo sweets) waiting to see the dancing. For real! Like, they would ACTUALLY BE HERE in the same (enormous) room as us. Wahoooooooo!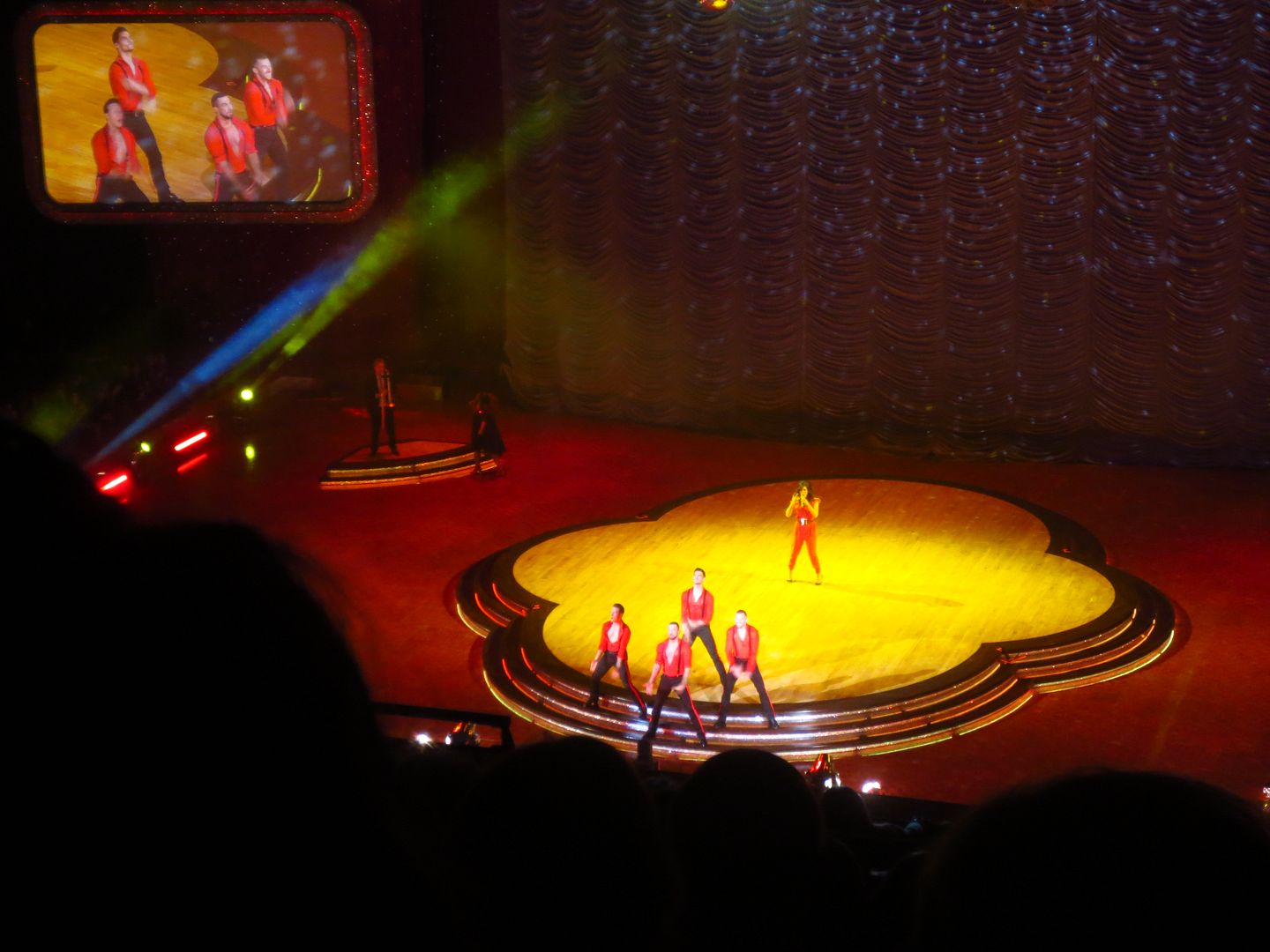 I know it's a bit pointless hoping to get super photos from so high up using a point and shoot camera but dammit I was going to try anyway! No they are not great photos but pfffft I don't care. LOOK! Artem, Aljaz, Kevin and Robin! Actually there!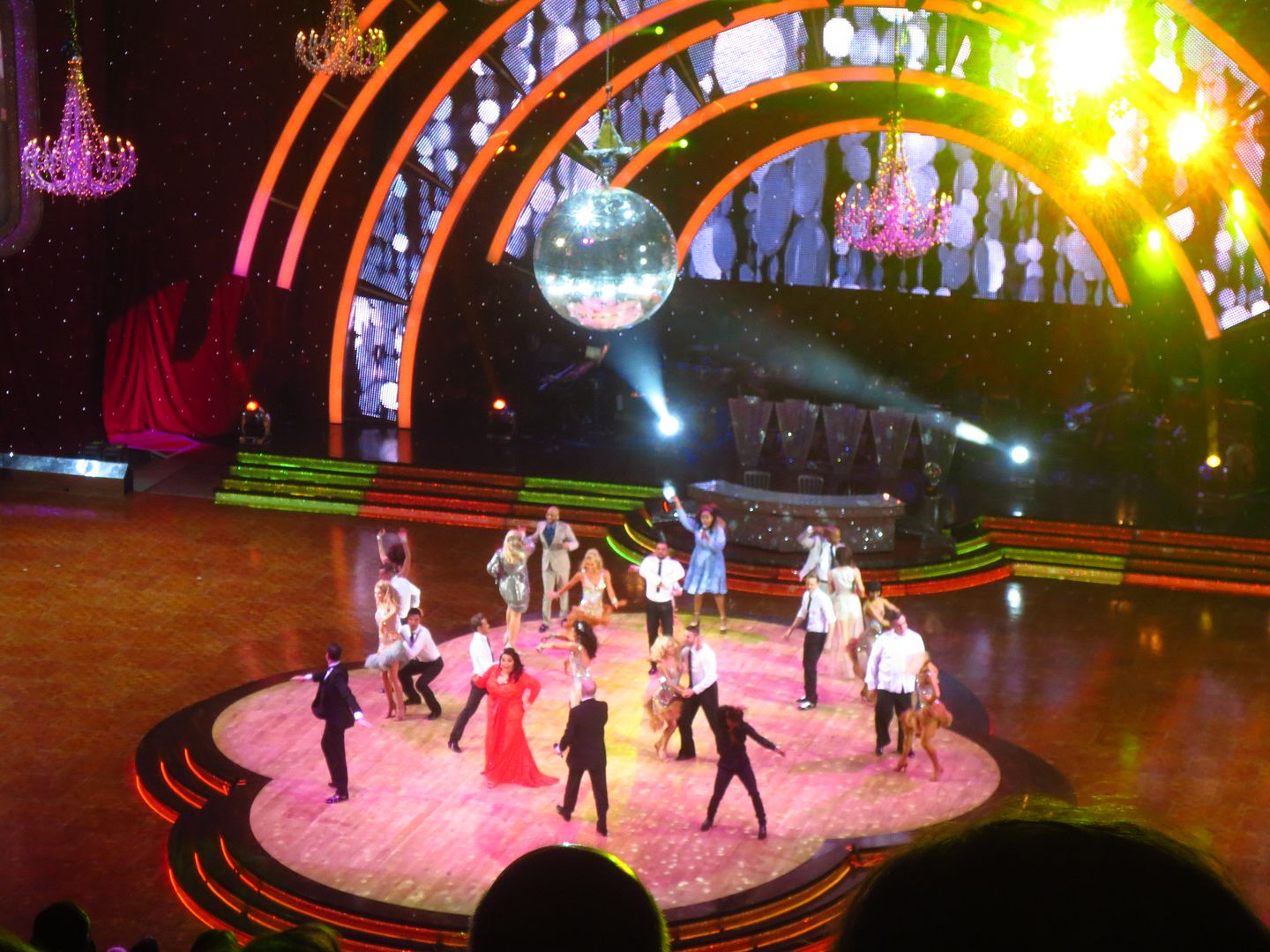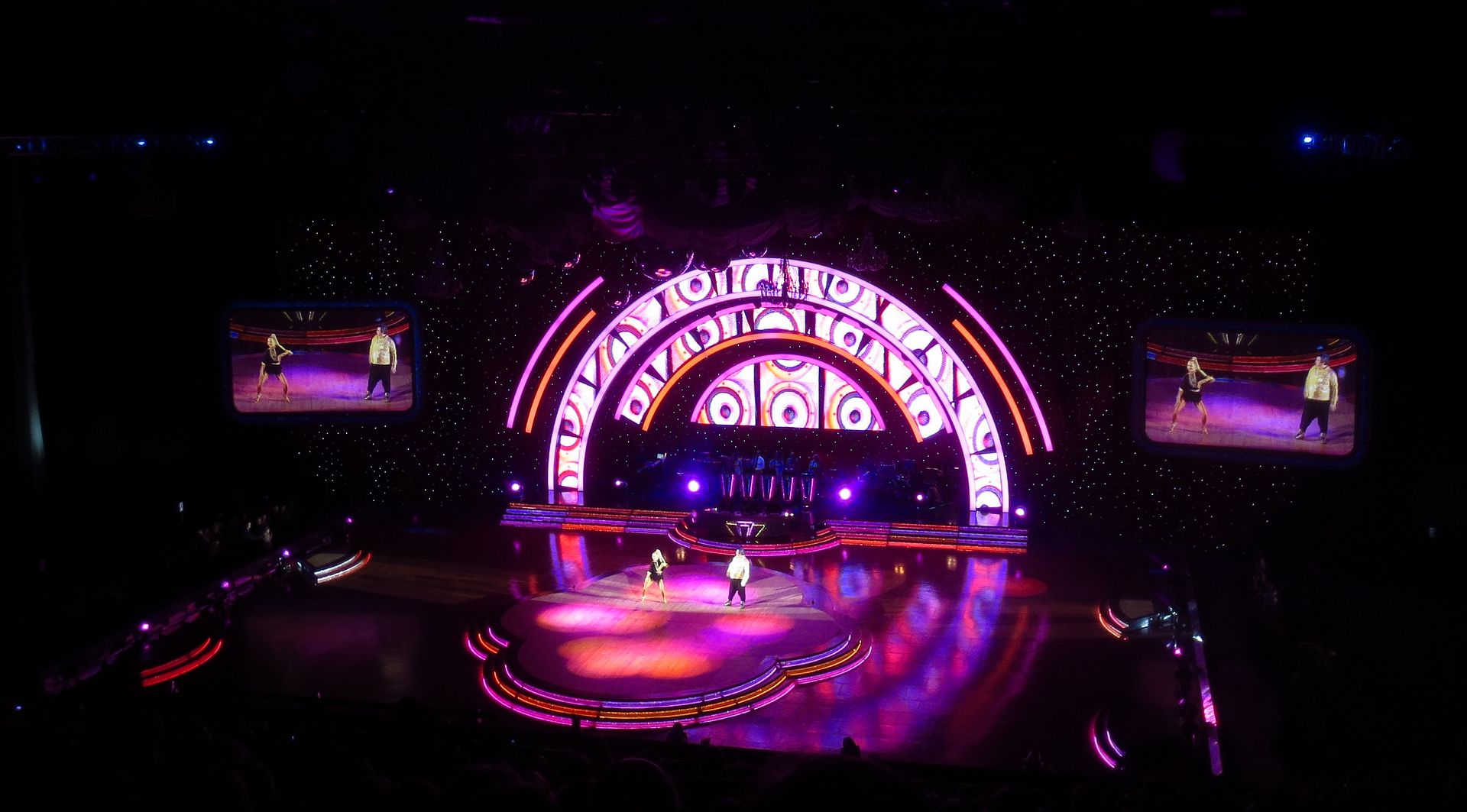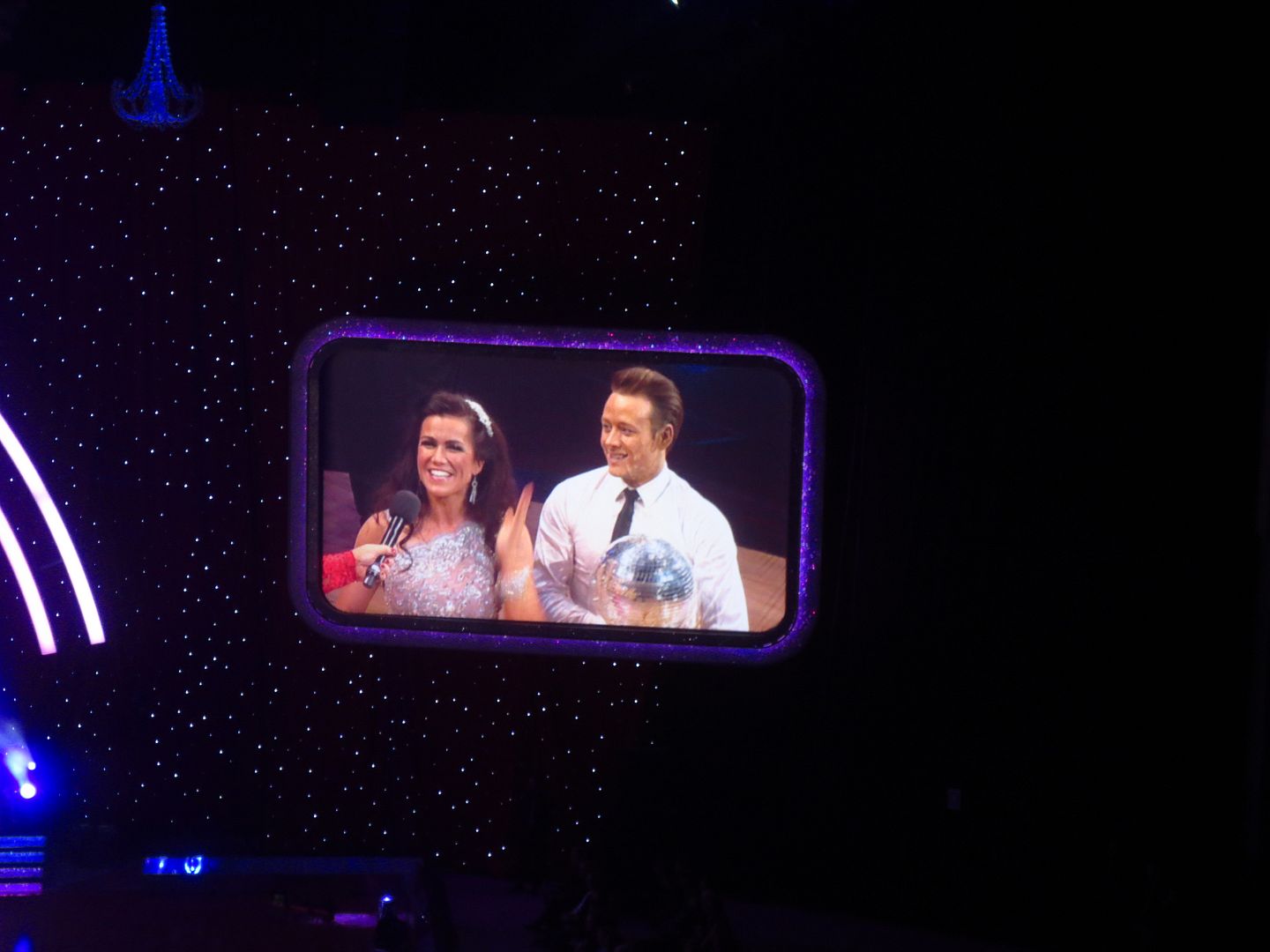 If you didn't watch the series on TV this won't mean much to you, but the couples on the tour were: Abbey and Aljaz, Susanna and Kevin, Natalie and Artem, Ben and Kristina, Deborah and Robin, Mark and Iveta and Nicky Byrne (from the 2012 series) and Karen. They each danced two of their dances from the series, including Susanna and Kevin's paso doble, Mark and Iveta's Cha Cha. Natalie and Artem danced their Jive which was BRILLIANT, I'm glad they did that.
Seeing them dance live was so much better than seeing through the TV. I know Natalie received negative comments during the show because she's had dance training in the past, but she was wonderful to watch – I'm struggling to talk about the dancing here really because I don't know anything about it other than she was really good.
I liked how they didn't just include the best dancers of the series ("our three finalists and four audience favourites" was the way the dancers were introduced) and the weaker dancers were just as much a part of the show as Natalie and Abbey and Susanna. They weren't sidelined in any of the main dances and were given just as much spotlight and attention. I liked that. Deborah Meaden was one of my favourites to watch on the show, she just looked so full of joy to be dancing, and really surprised at herself for how much she was enjoying it.
I would have liked more pro dances … actually honestly what I would REALLY like to see (and it's surely not TOO much to ask) is a whole, full length show like this but made up solely of the professional dancers doing amazing dancing. Because they really are amazing and are probably just as famous now as some of the celebrities appearing as contestants ;-)
I would also have liked for Pasha to be on the tour (humph) but that's ok, he is doing his own tour later in the year and I am TOTALLY going to see that (Andy just doesn't understand!).
I'd love to go and see one of the episodes being recorded though, that would be really good. The chances of that are slim though, I think you have to apply to a ballot for tickets and I imagine lots of people do. Unless any of you lovely people by chance work at the BBC and want to sneak me in? Go on, you know you want to.
So now you know. I'm a Strictly addict!
:-) x
P.S – Kevin in his matador trousers? Wow. They definitely looked better in the flesh (lol) than they did on TV!
*no idea what that means.