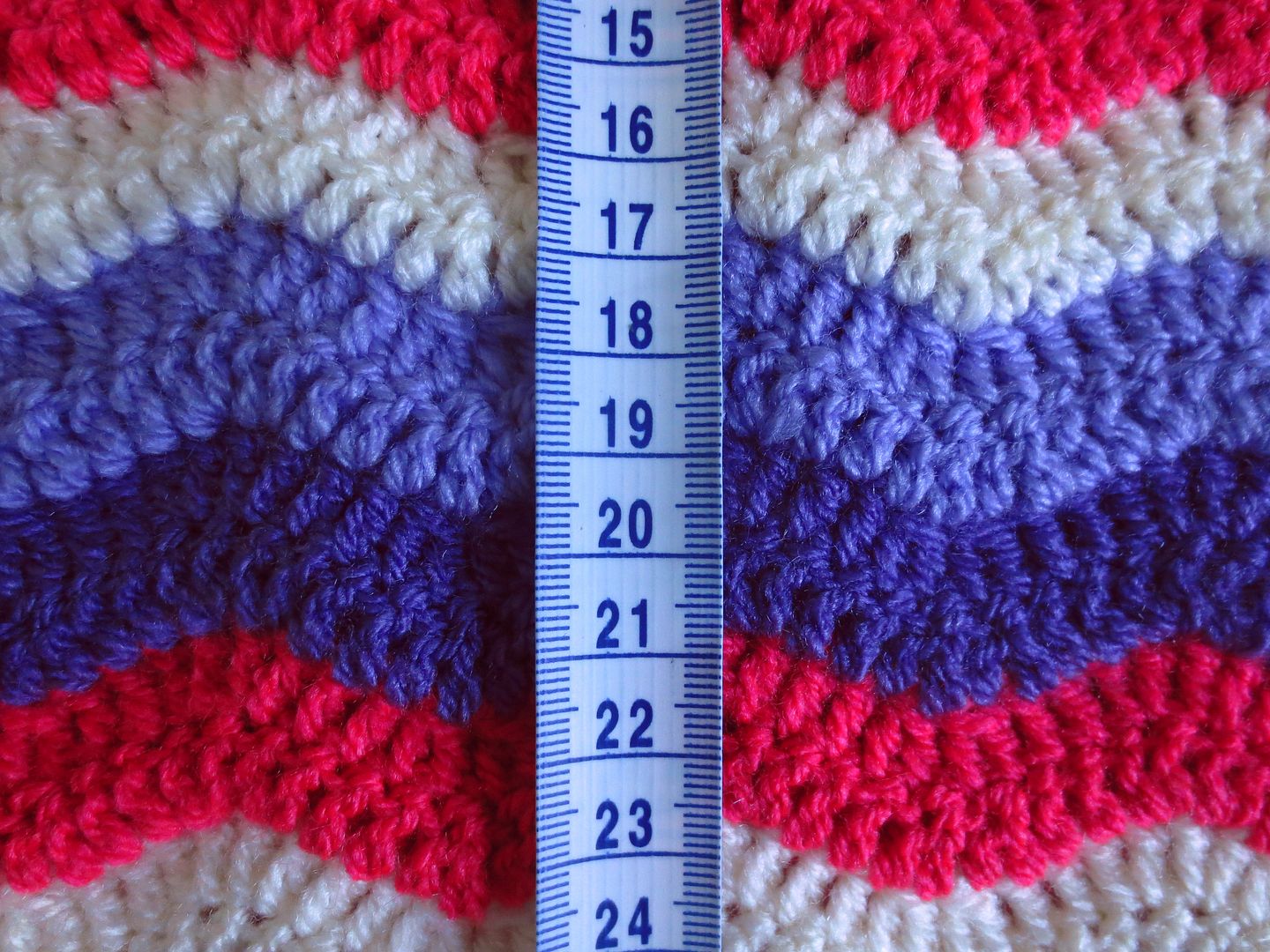 I won't keep you in suspense if only to put a stop to all the pregnancy comments! Definitely NOT :p
This tiny teeny little piece of crochet is a tiny teeny mini ripple blanket …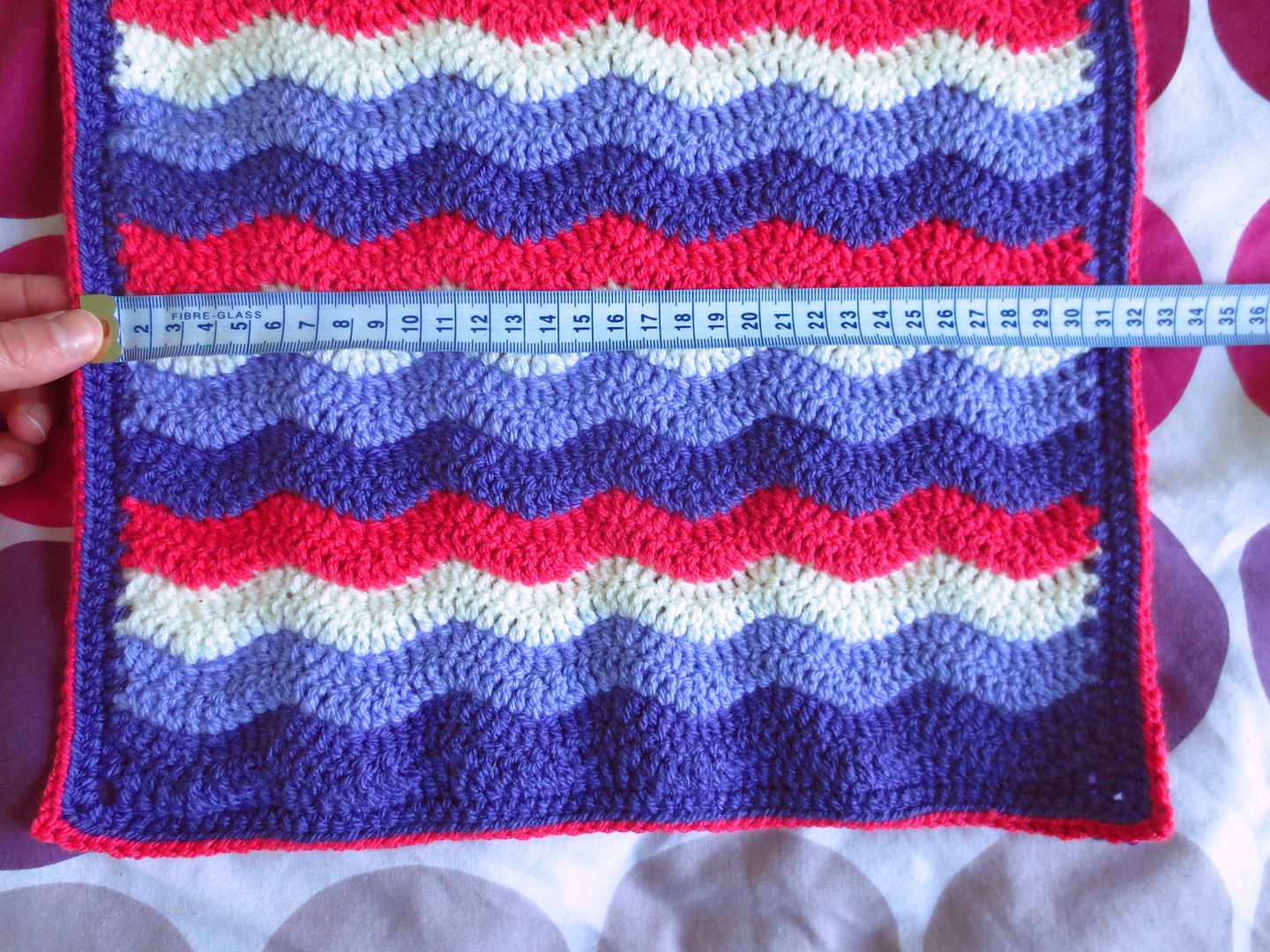 Measuring only just 32 x 39 cm it is just the perfect size for …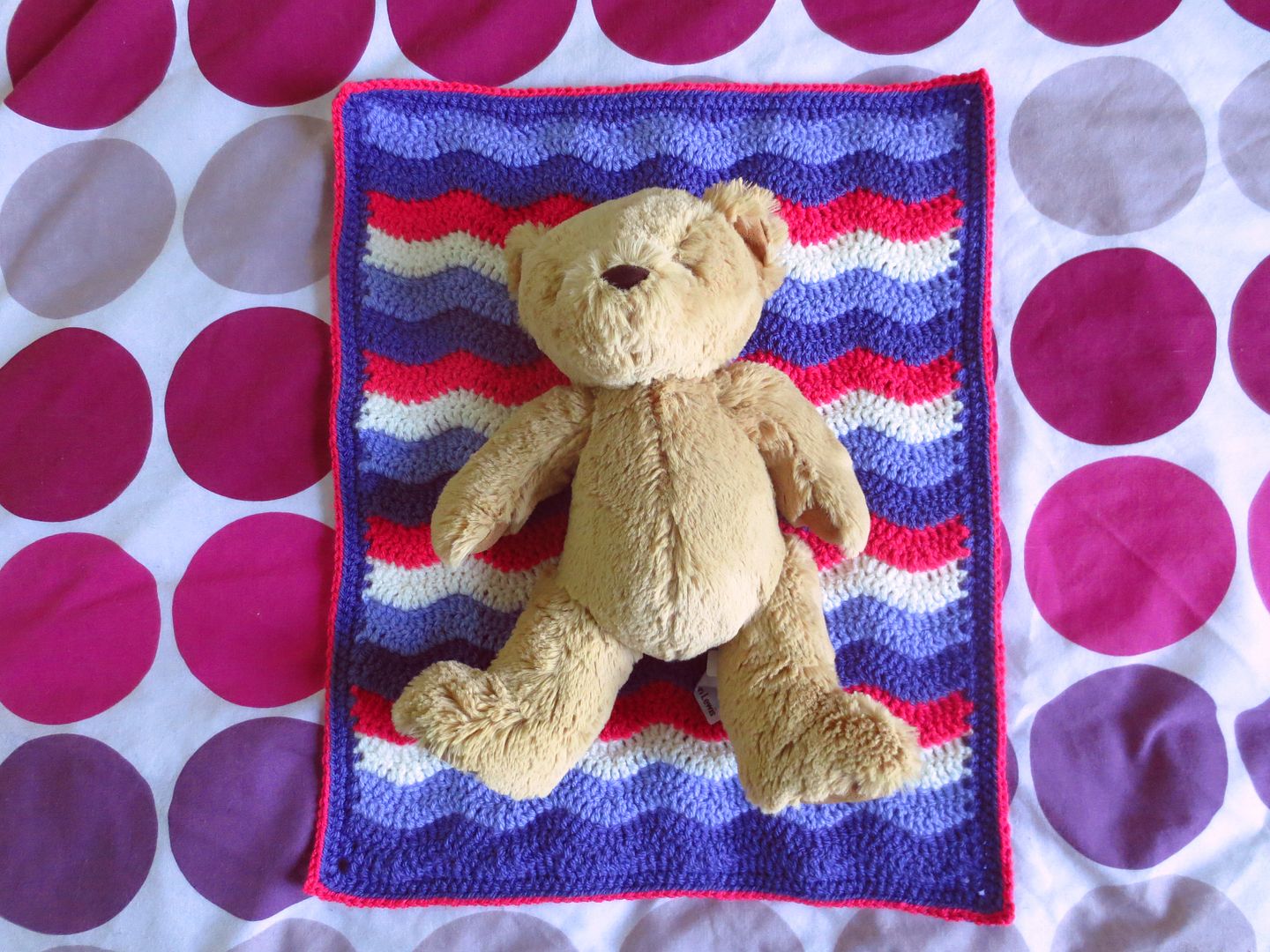 A bear!
Or if you turn it around there is room enough for two :-)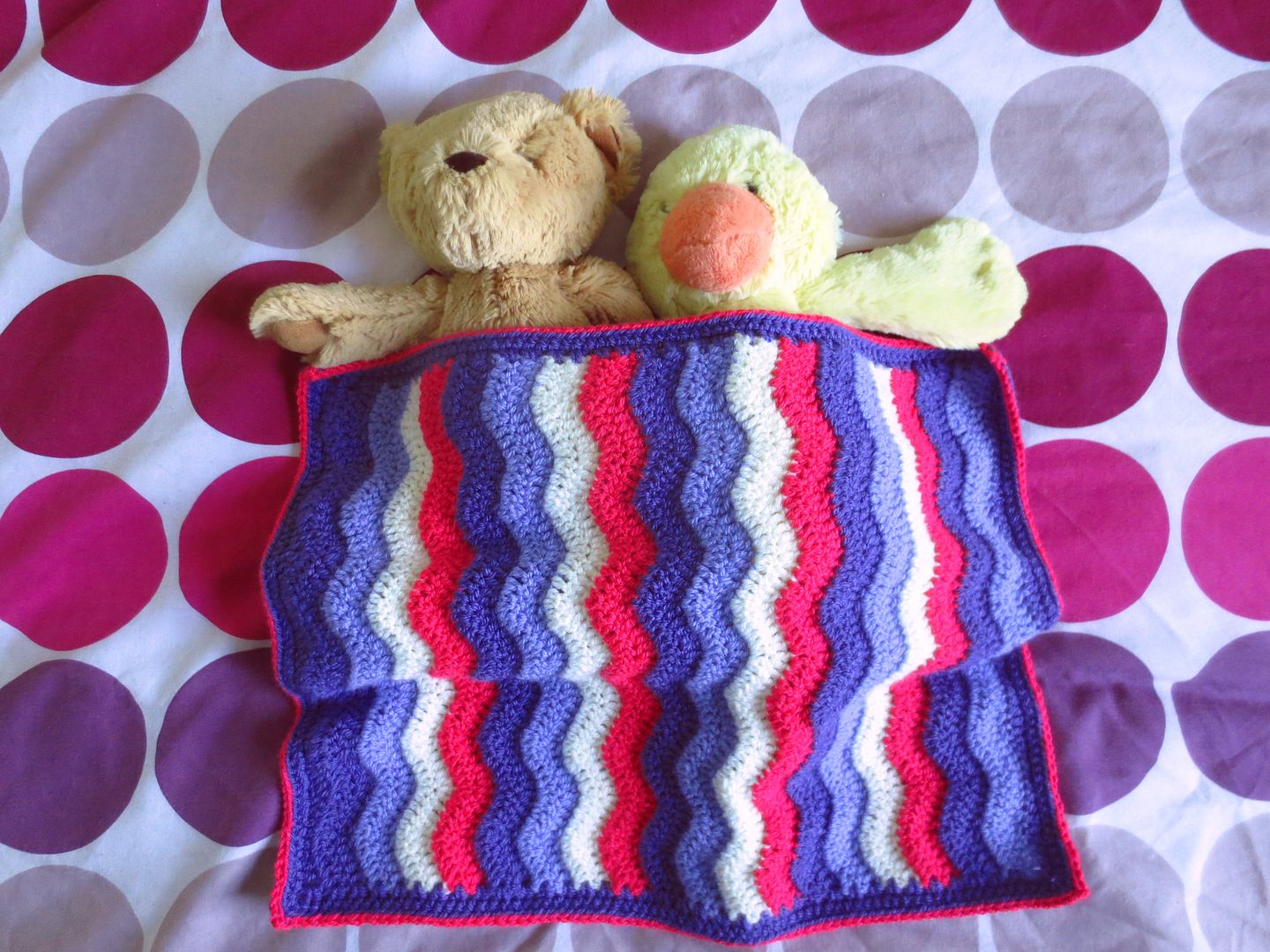 It's not really for TTB's bear though, or his duck. It's for the very much loved (and one time very much missed!) bunny belonging to Vikki's daughter, V.
It was an absolute dream to work up and only took a few hours to do. I loved the opportunity to play with another colour combination without having to commit to a full sized blanket, and to be able to create something so soon after being inspired felt very refreshing after so much knitting on my Boneyard shawl. I'm at the boredom point with my shawl now! The rows are so long. I'm trying to convince myself to do a couple more repeats just to make it extra snuggly and I'll regret it if I cast off too soon.
I can't claim originality for the idea unfortunately (pattern details here), but I did the border in my usual way and made the edges straight using the method I wrote up here (obviously omitting the two stitches as per the ripple pattern.) The first round of the border is 2 TR stitches in the end of each row of stitches up the sides and then 1TR stitch into each stitch of the ends. Then, a round of half treble stitches, finishing off with a round of slip stitches in a contrasting colour worked VERY VERY loosely so as not to pull it tight.
That reminds me actually, I never really talked about the changes on my actual blog but the tutorials and finished items are still all here, just hover over the links on the top and select from that list. I had to do some faffing about with parent/child pages or something so you may need to update your bookmarks for the tutorials (if anyone actually has bookmarked them!). But they're all still there. 
So there we have it: a tiny teeny crocheted blanket for a bunny. Lovely lovely :-)
x
P.S I'm sorry for the rubbish photos, it's been a bit gloomy here and they didn't come out well but I thought I should post them before you all start thinking I'm preggers!