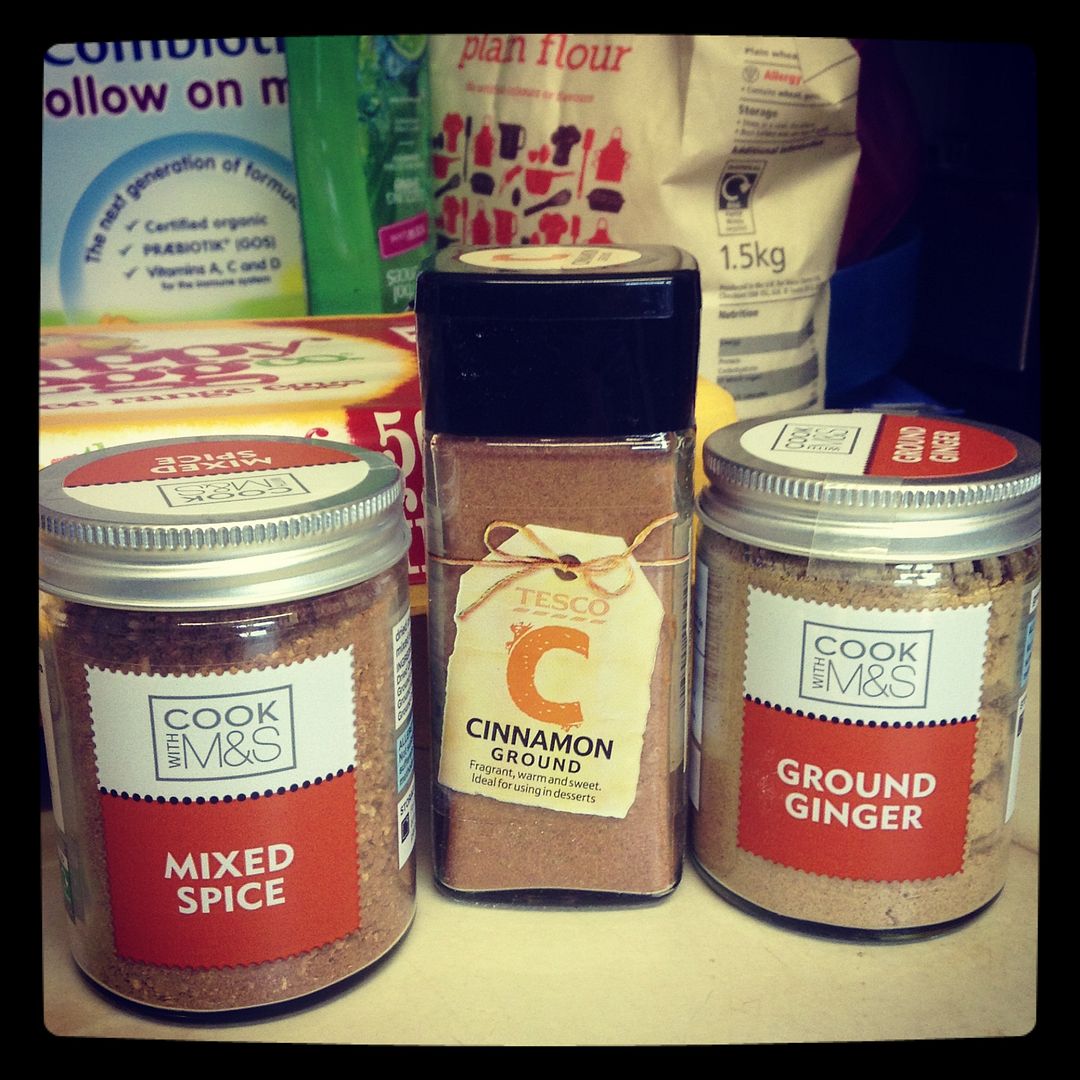 Last year I watched Nigel Slater's "12 Tastes of Christmas" and really really wanted to bake his Christmas Spice biscuits. They just looked and sounded so good! Realistically I had no time for baking last year so I just kept the idea tucked away at the back of my mind, knowing that I wanted to make them. You can watch the clip with the biscuits in just here (this may be UK only, sometimes the BBC won't let you watch things abroad which is a bit mean.)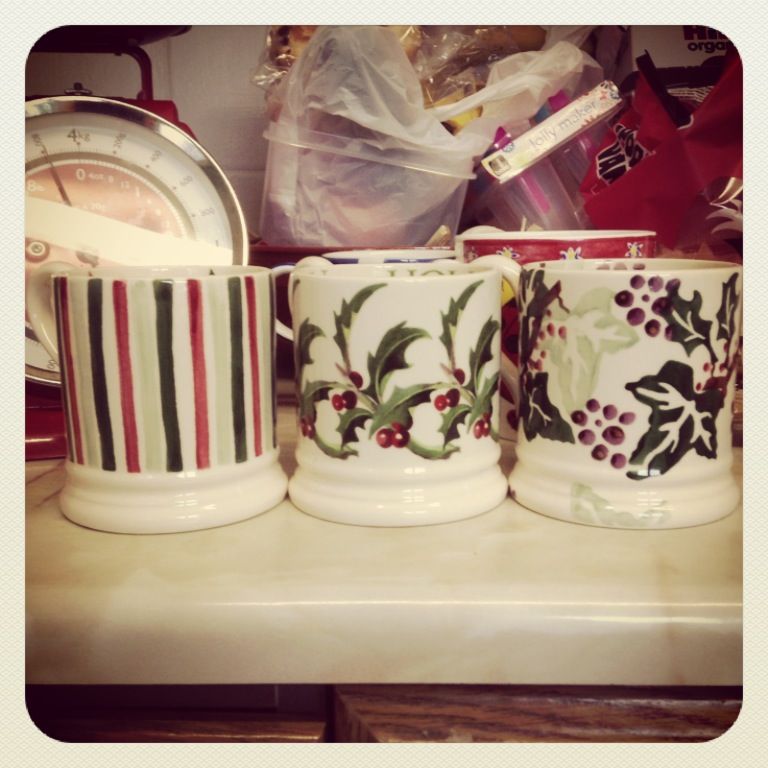 This year though, I have a one year old who naps consistently every day. Hurrah! Definitely making these biscuits this year. My other secret weapon was that my mum was staying with us, and she is a brilliant baker. The best part about baking with my mum is that I get to do the fun stuff (weighing out, cutting out, taking photos, tasting) and she does all the hard graft (mixing, rolling, oven, washing up). This might sound like I'm lazy, and you'd be right. My mum assures me that she likes doing it though, and we had loads of fun making them. Shall I tell you a secret though? We made these festive biscuits way back in September when she visited for Yarndale. Out of season, but we had a really lovely day and even broke out the Christmas mugs for our post-baking tea and biscuit tasting session.
See? Happy!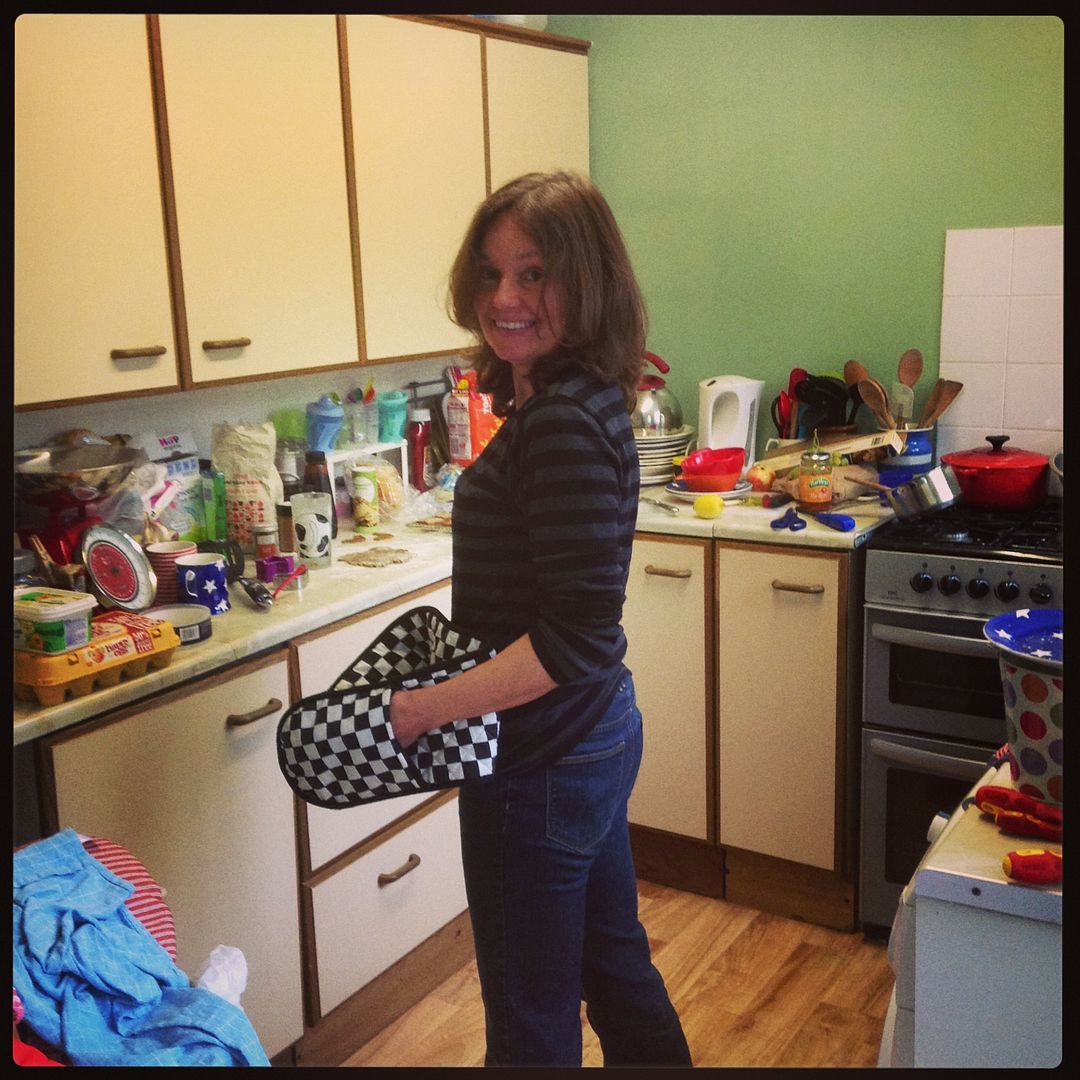 I couldn't find a copy of the recipe online by Nigel Slater himself, but I used the one from this blog post. The only thing to watch out for is that in the video clip it says two tablespoons of treacle and in the blog post it says two teaspoons. I didn't notice until afterwards but it tasted fine with two teaspoons. I also omitted the cardamom pods because I really don't like the taste. I know that they are a pretty crucial flavour to Nigel but I don't like them so they didn't go in, SO THERE.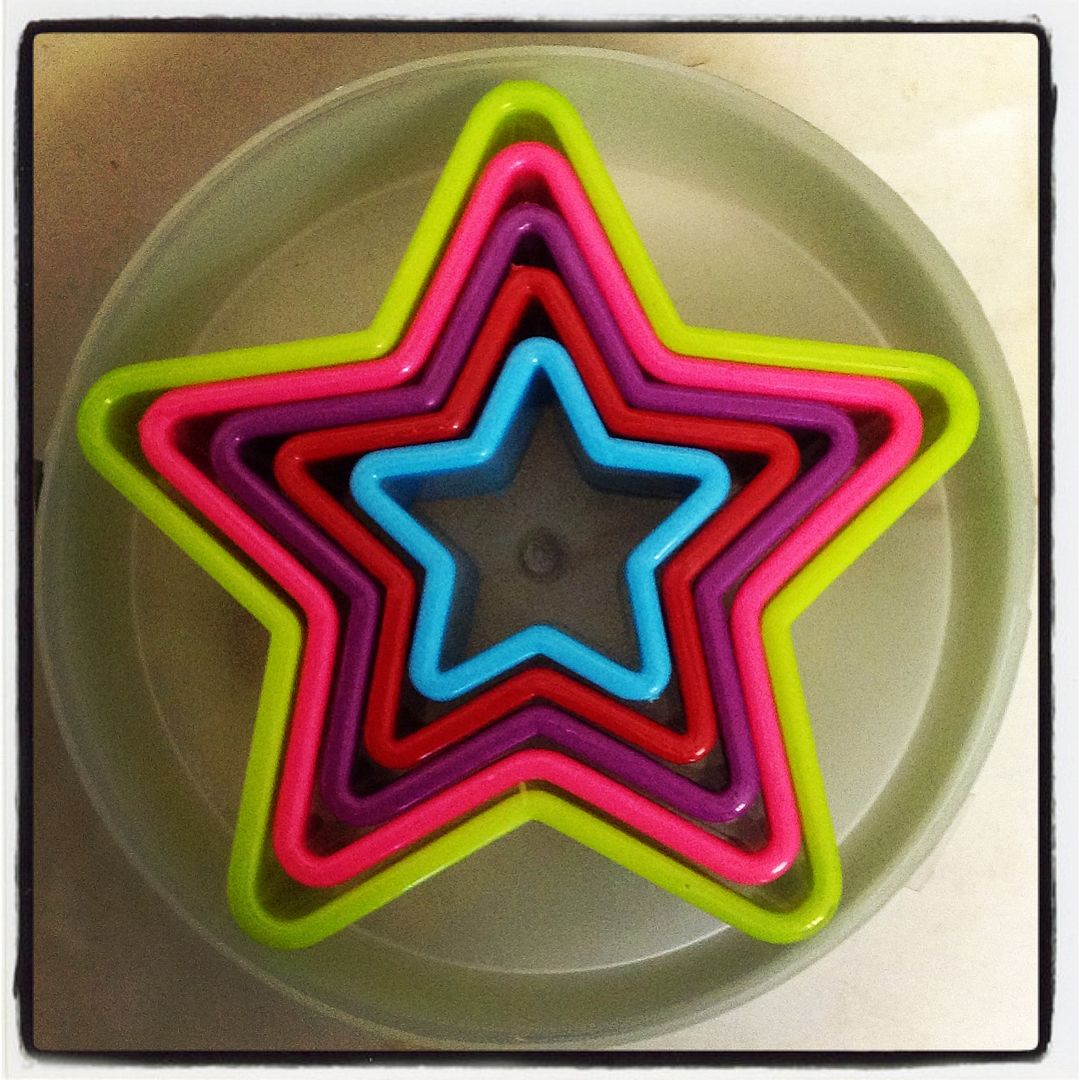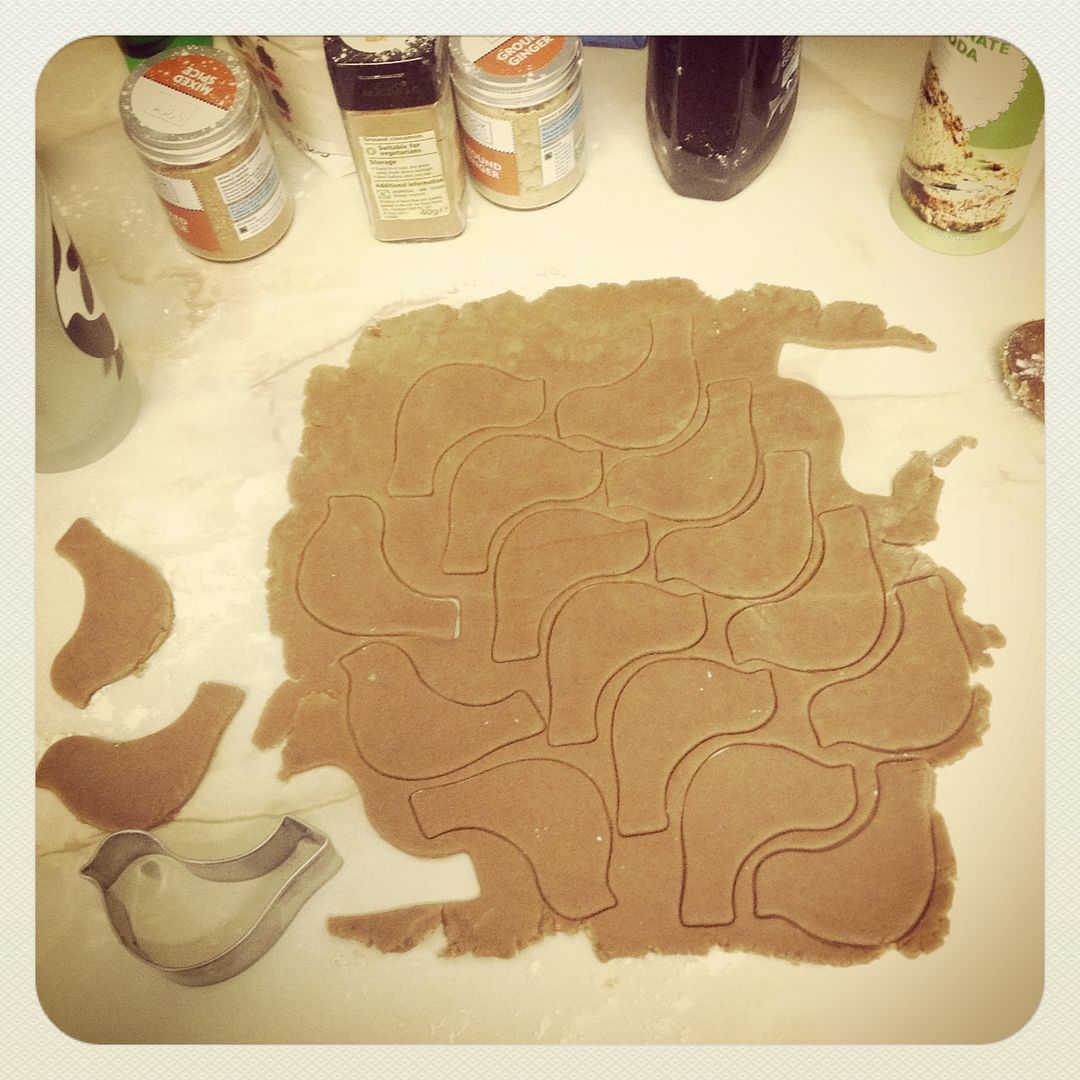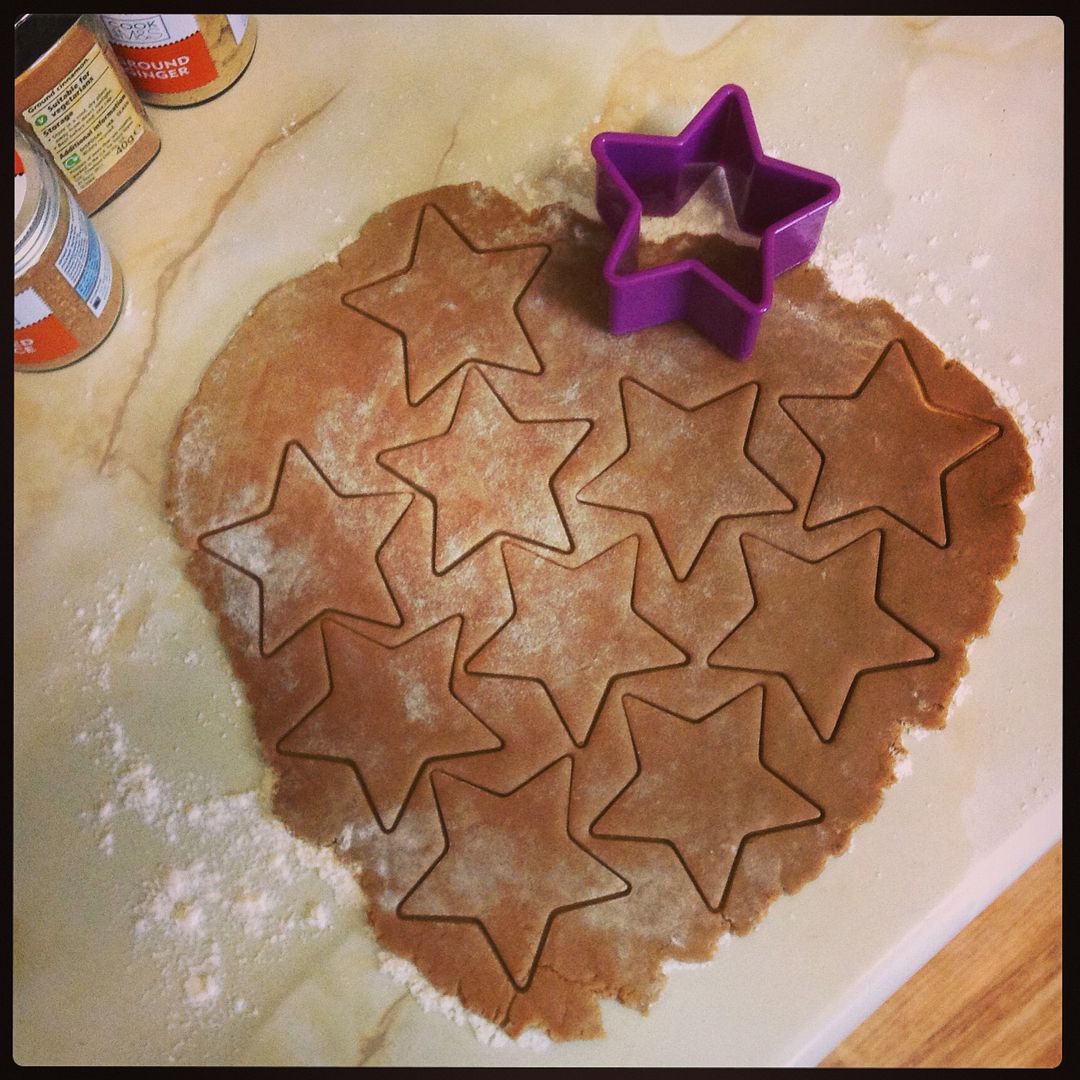 We decided on stars and little birds because the shop had a bird cutter and it would have been rude not to buy it. Unfortunately I don't think it's a little tin bird but near enough, yes?
Straight out of the oven they look so pretty! We iced the with lemon glace icing (icing sugar mixed with lemon juice) and it they tasted DIVINE. My icing skills are shocking but they tasted amazing despite not being pretty enough to take a photo of.
Rather helpfully I don't have any other details for you such as how many biscuits this recipe makes but I can tell you that they are delicious and that I ate far too many.
You must go and make these biscuits though, they are so good. I'm tempted to make some during nap time tomorrow. Even TTB liked them. He is partial to a biscuit but I wasn't sure he'd like the spice. Happily (?) he did although that did mean we had to eat them in secret from then on.
What are you waiting for? Go and bake some biscuits and make your kitchen smell amazing and then eat them and come and tell me that you loved them :-) Go go go!
x