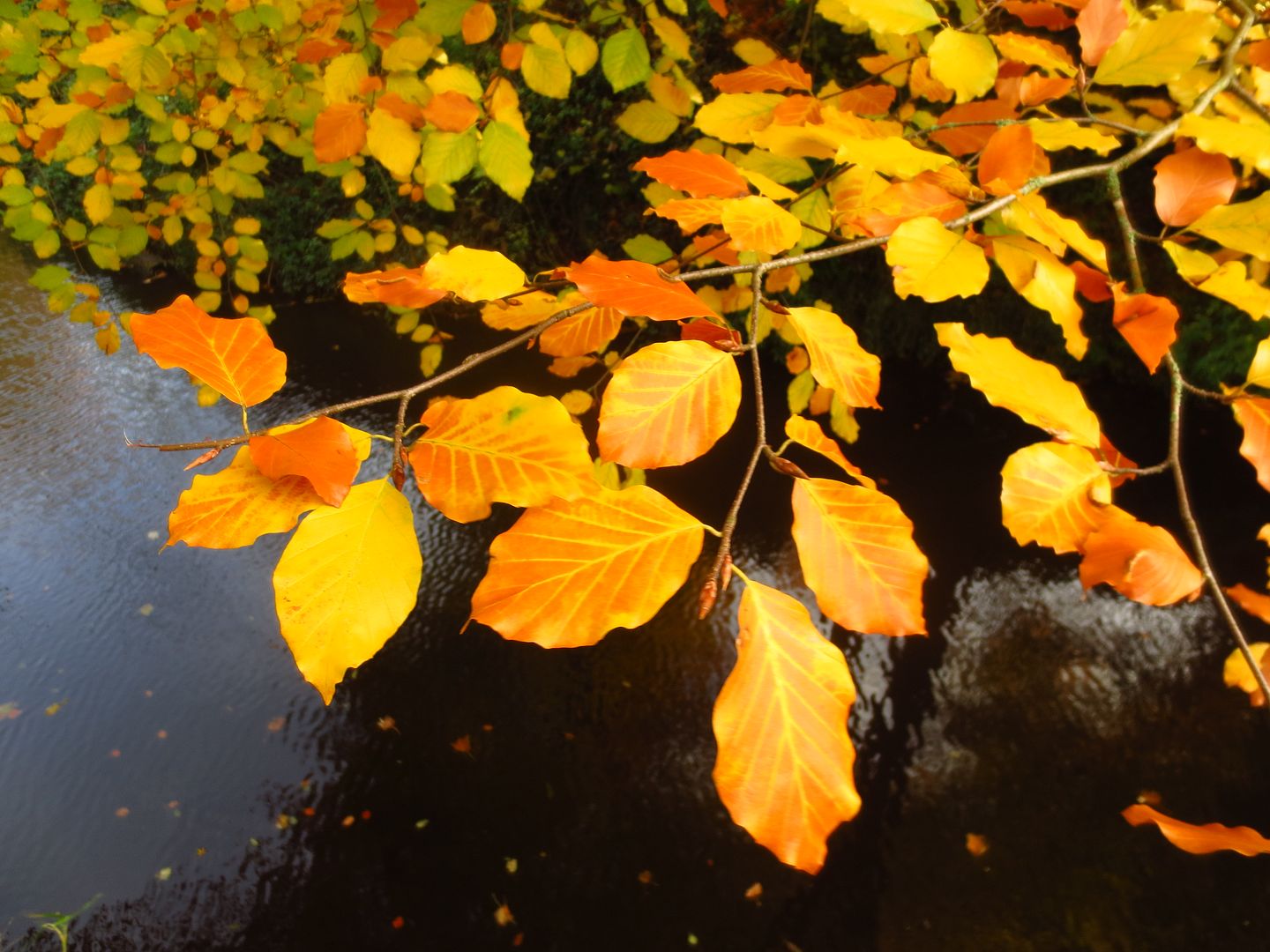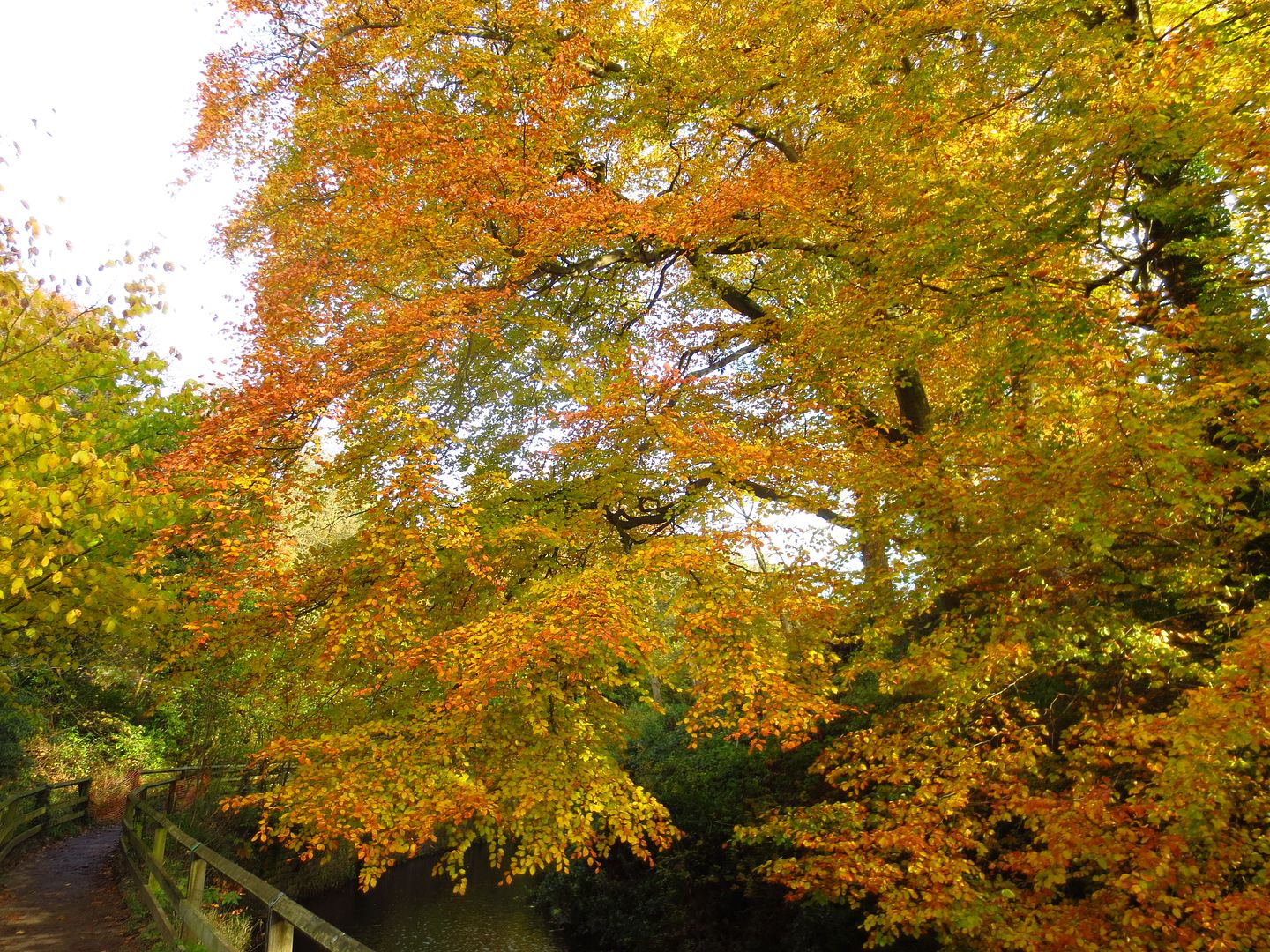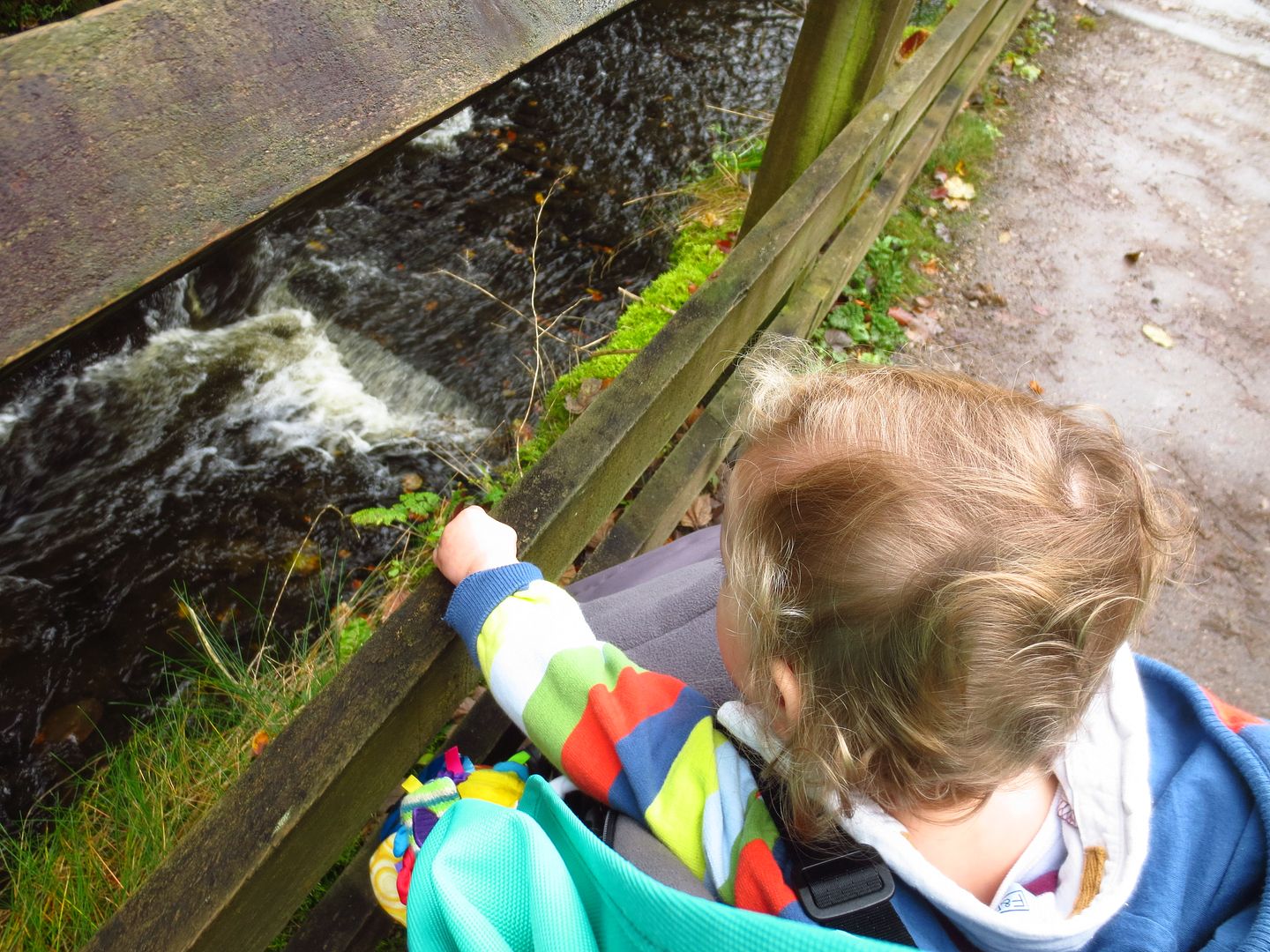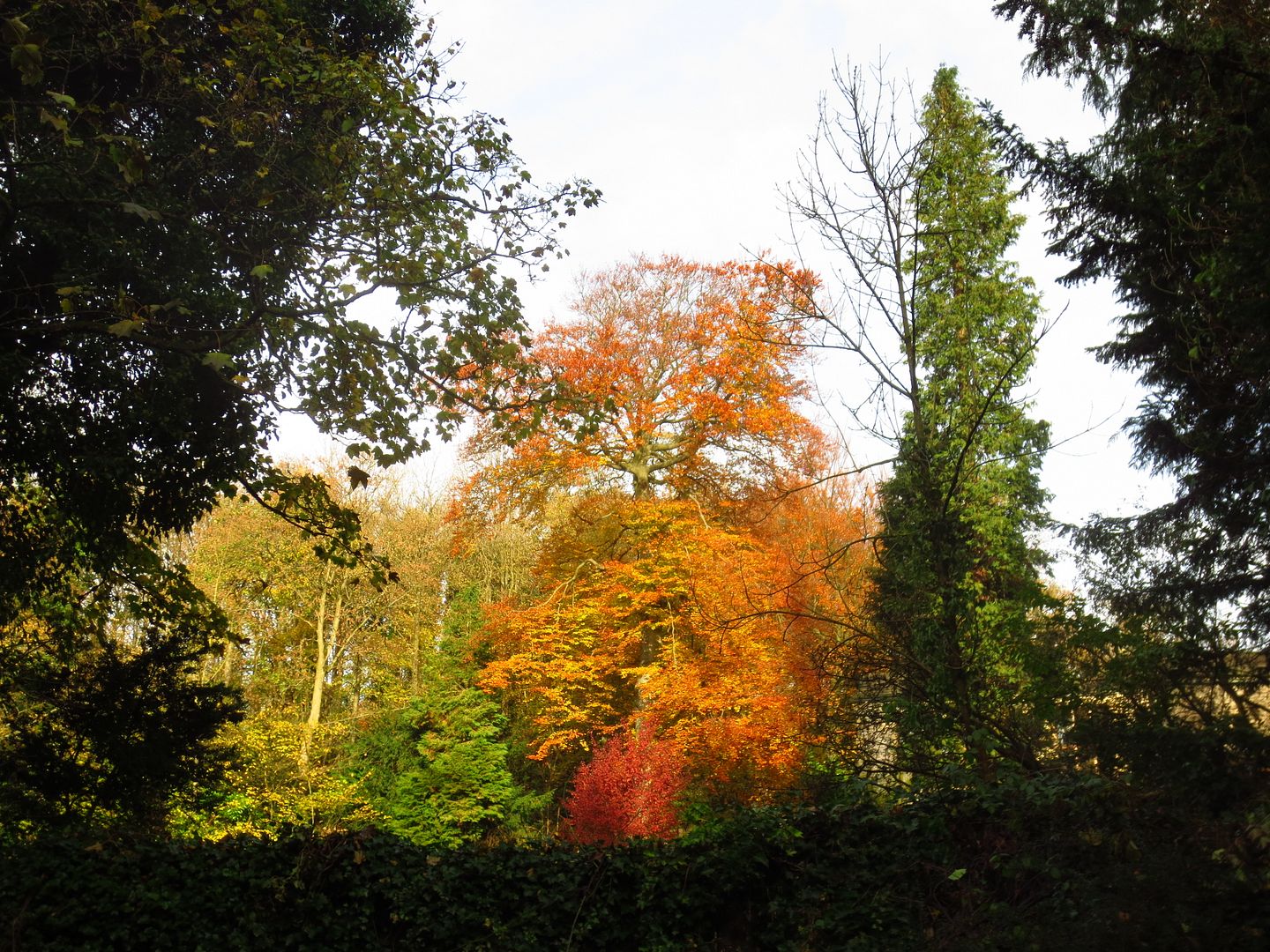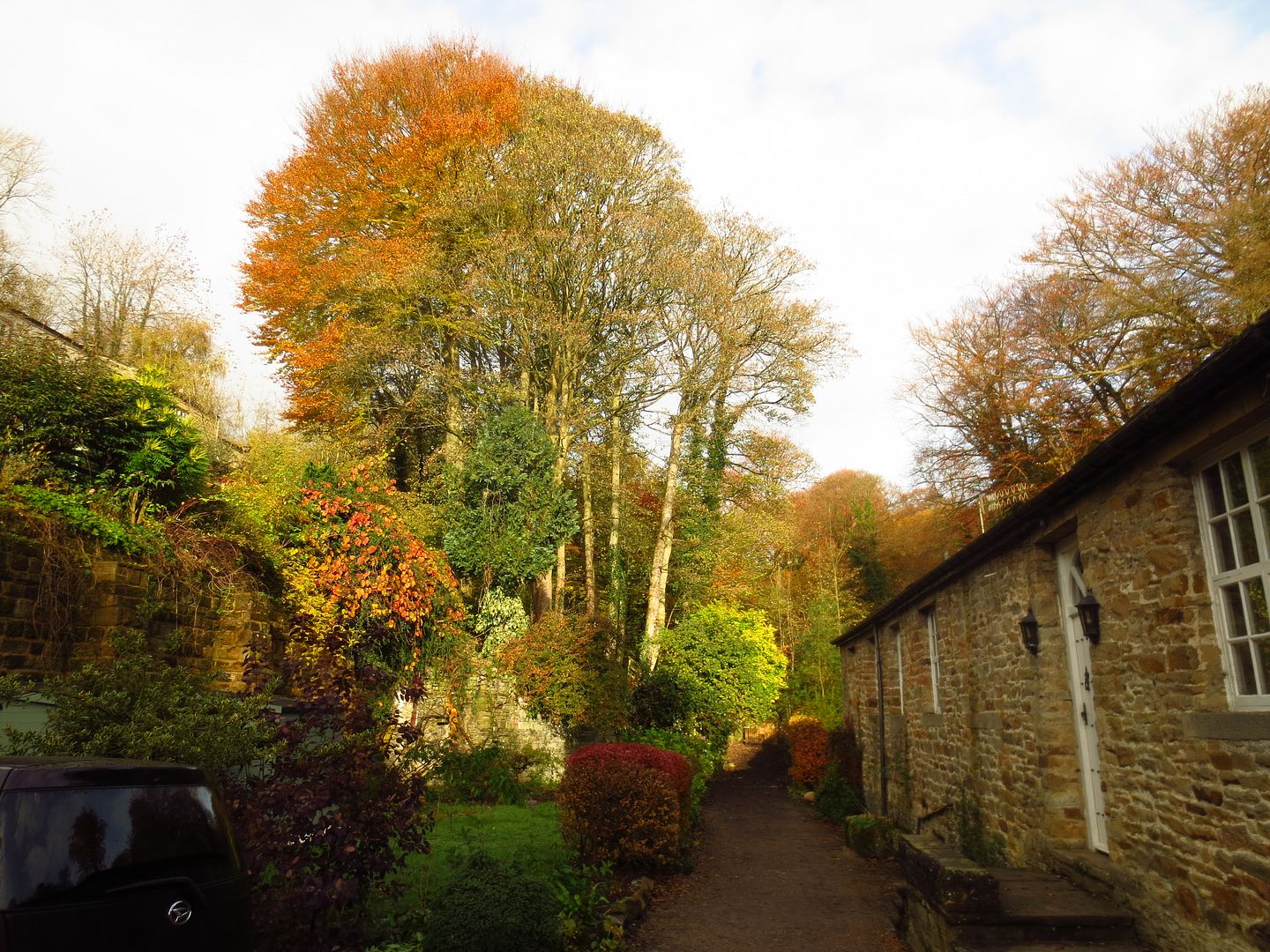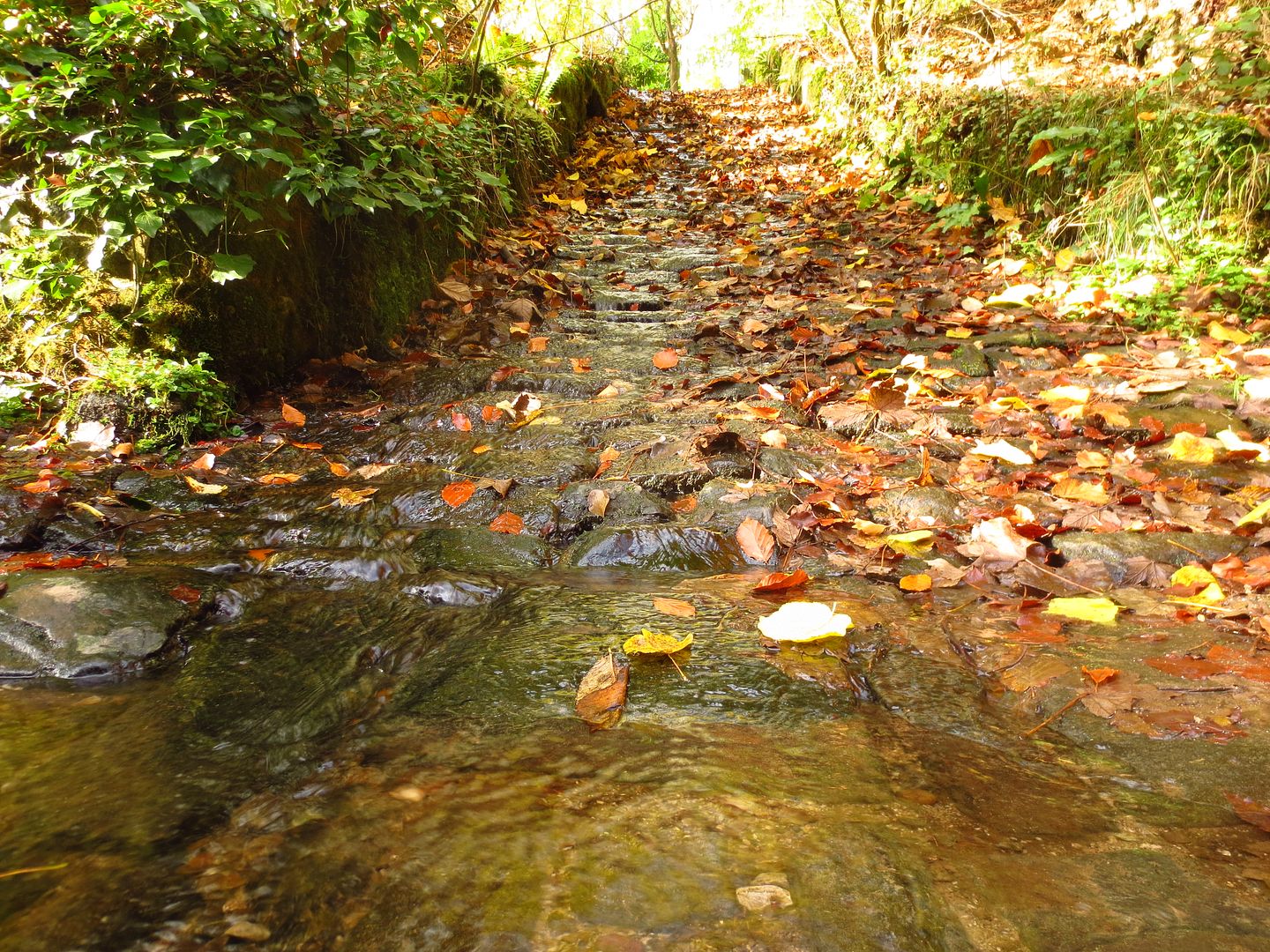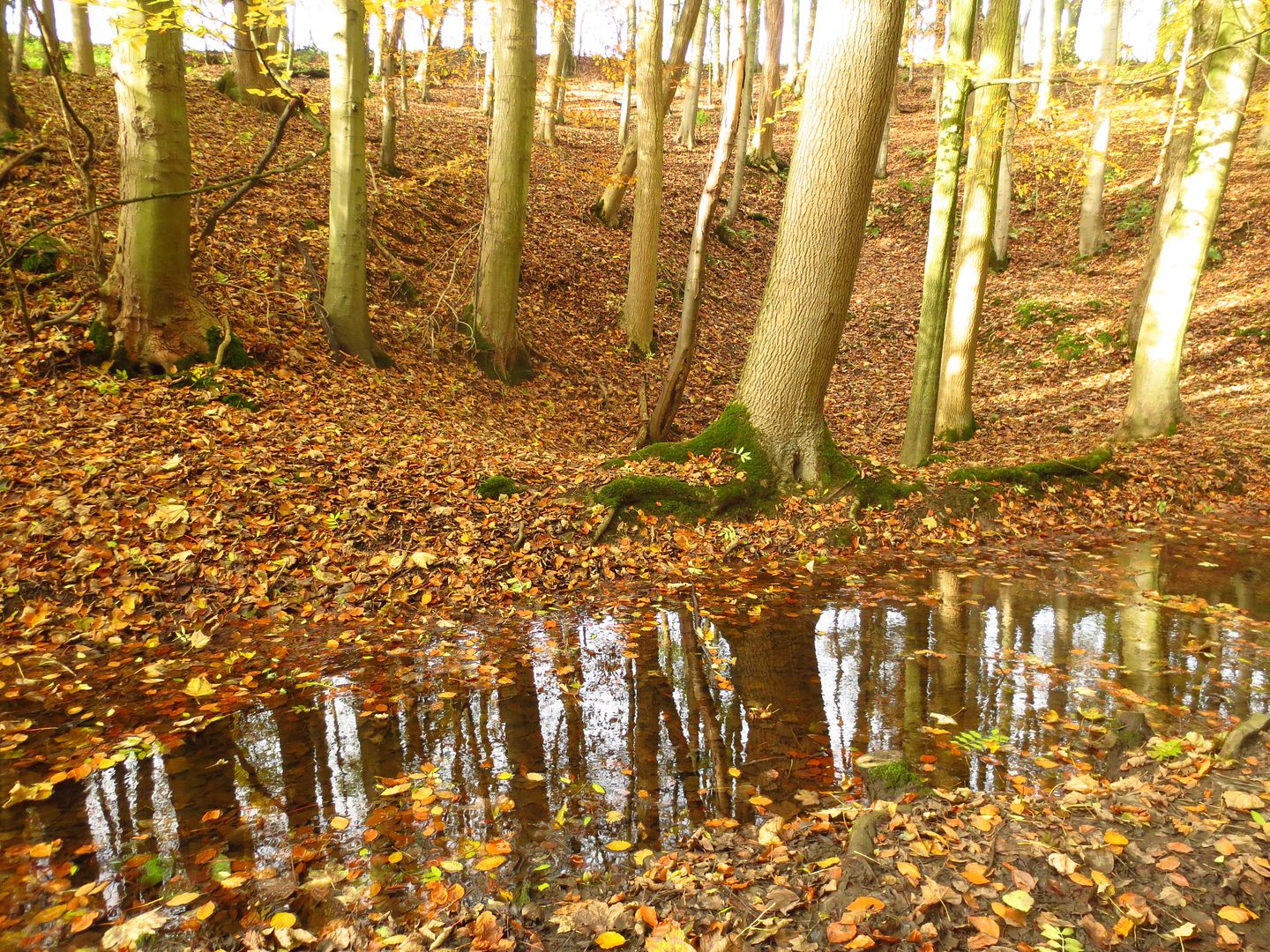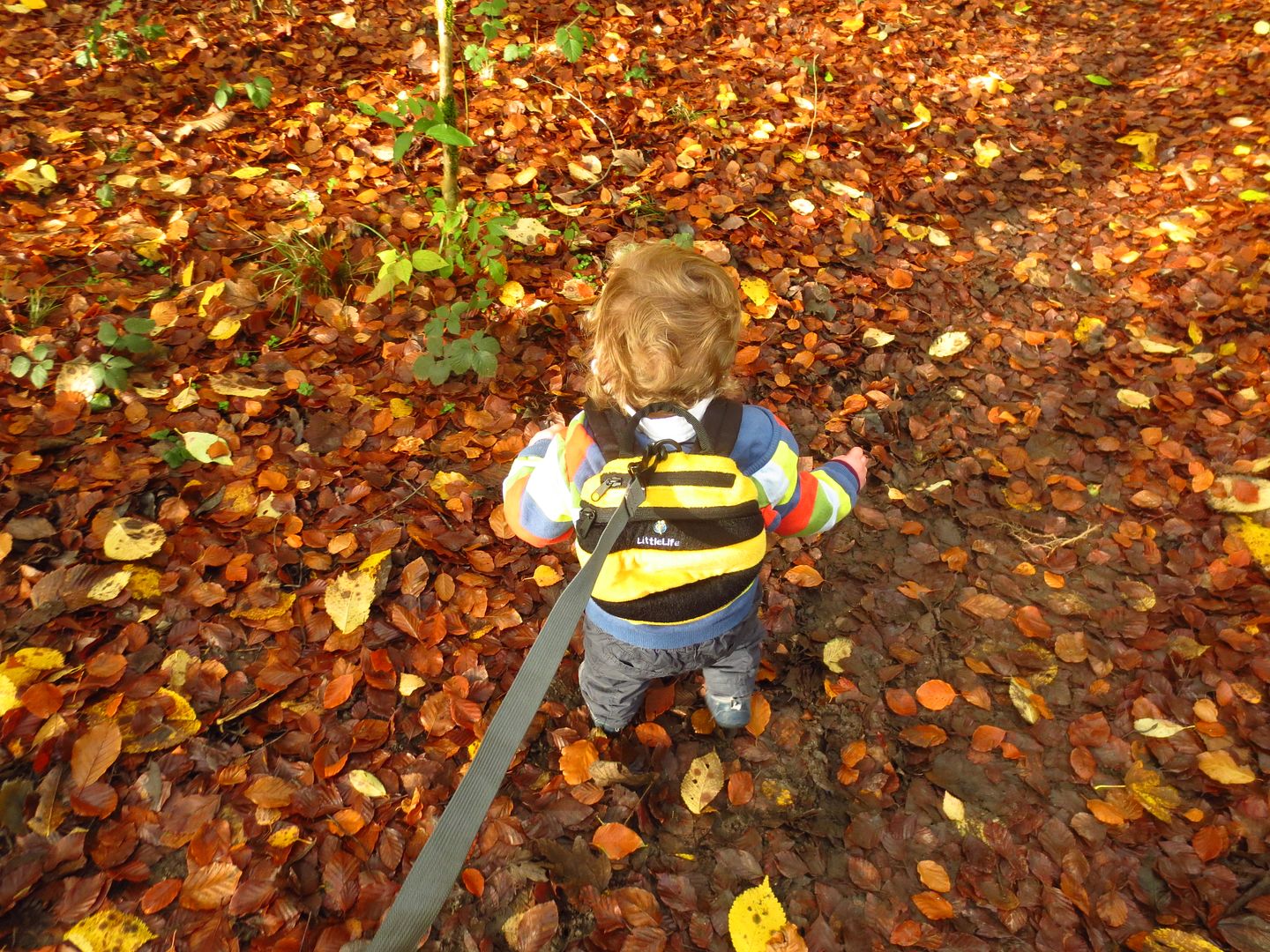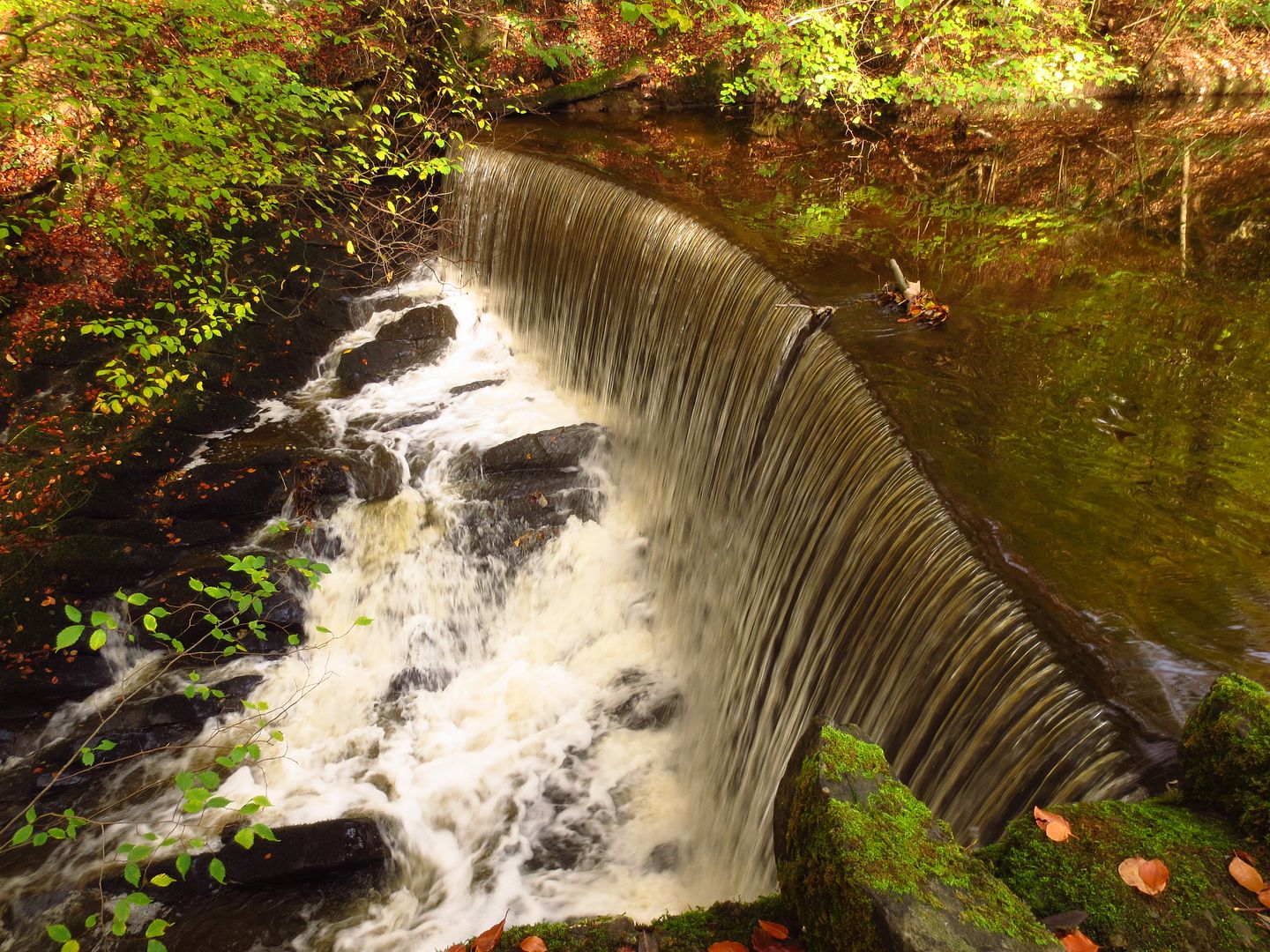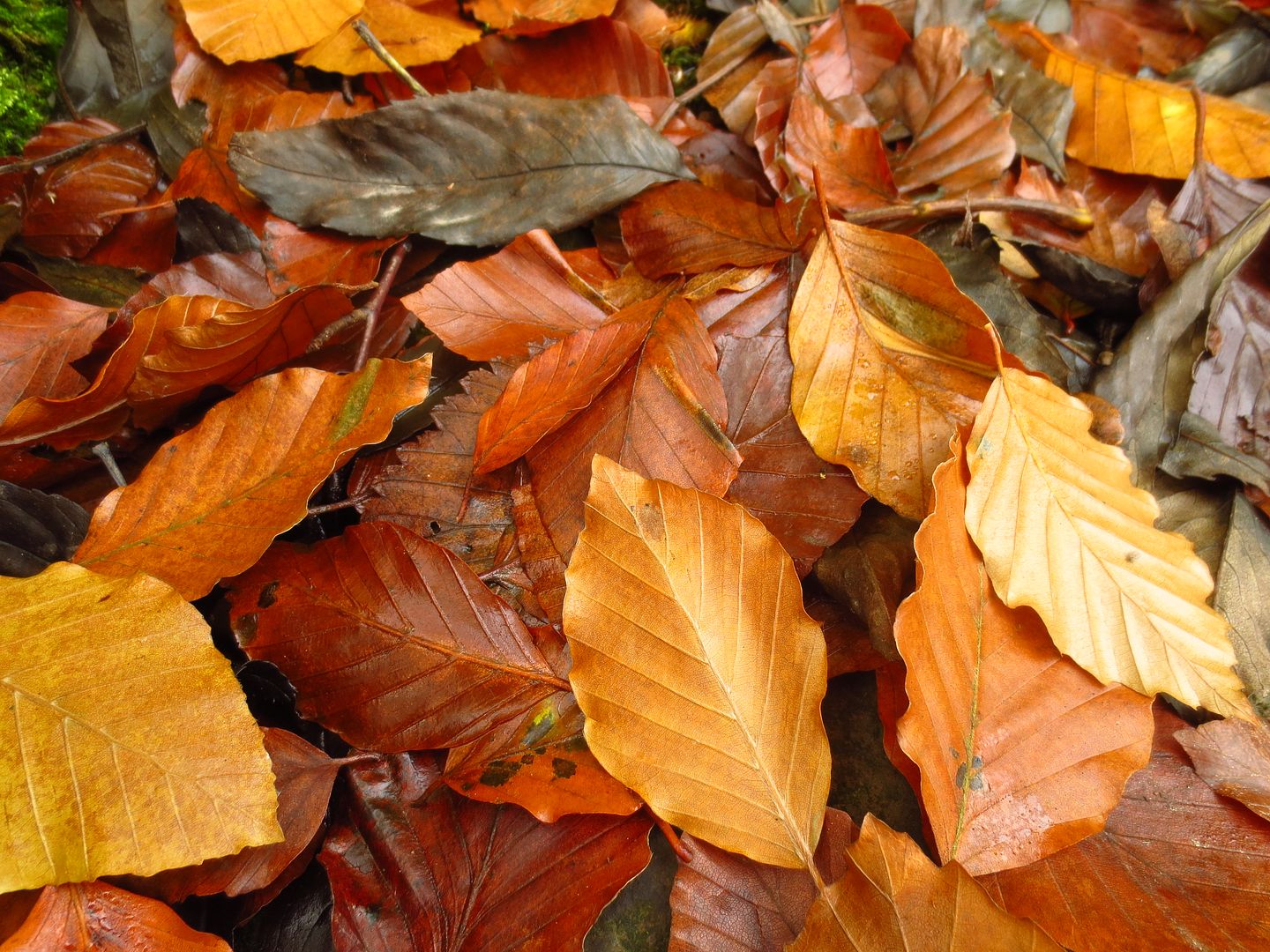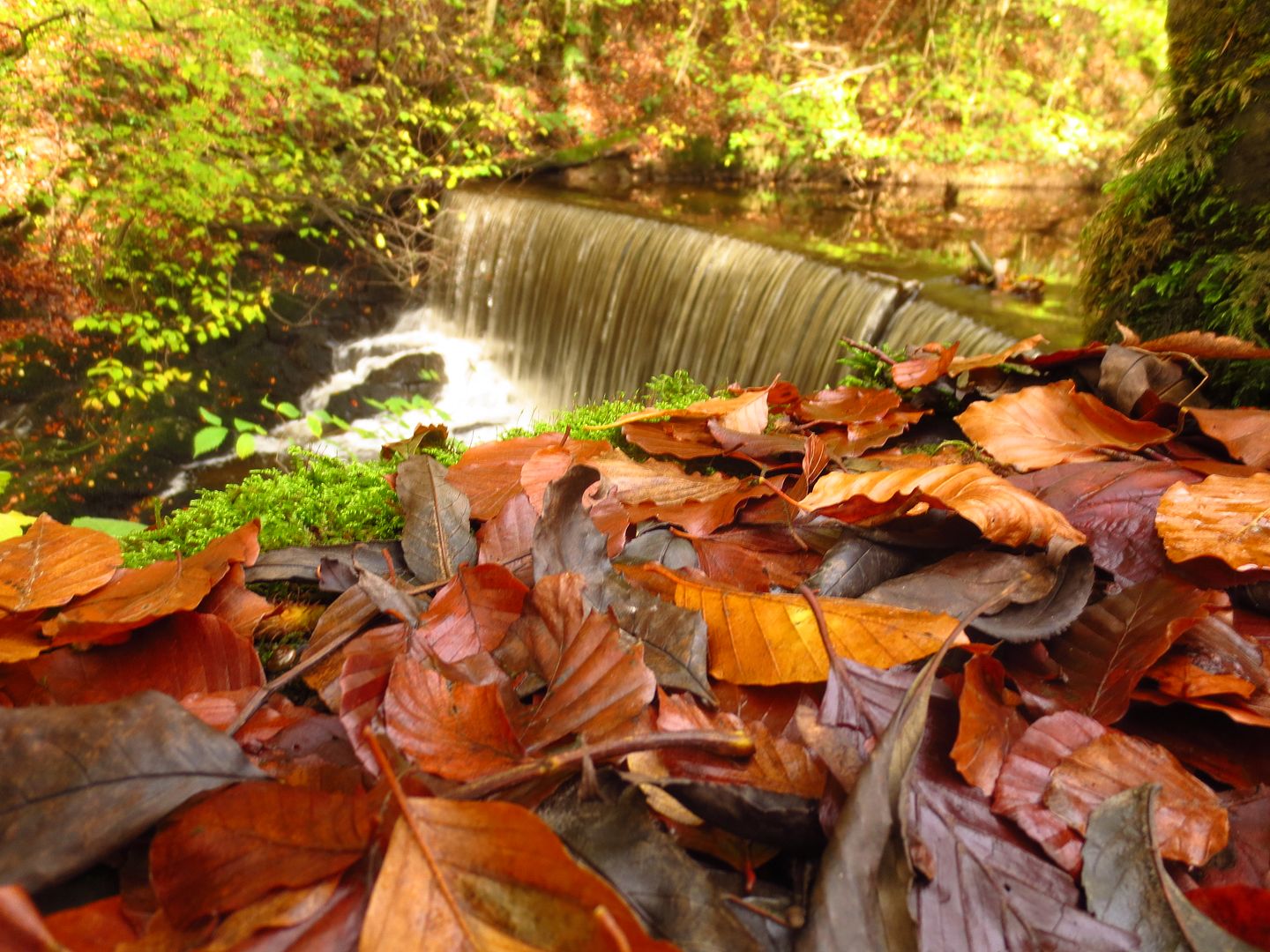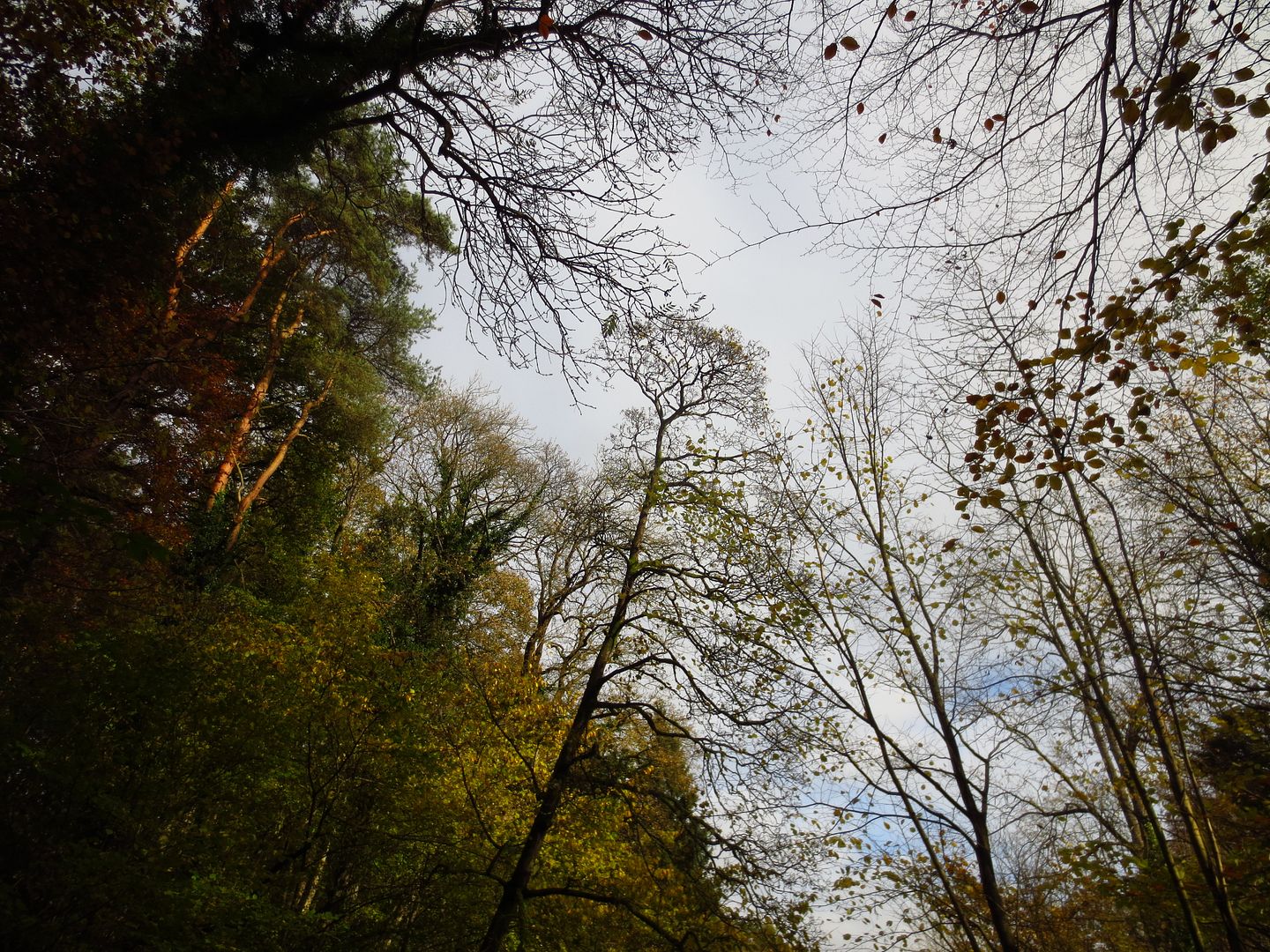 This has been a truly stunning Autumn. When I think back to how much I was dreading the end of Summer and the onset of Autumn I laugh at myself because I think, if possible, I've enjoyed the Autumn just as much if not more than the summer. Thank you, Mother Nature, for providing such a glorious season to help me through the time that I was worrying about. The photos above are from last Wednesday when TTB and I went for a very very very muddy walk in our local woods with Lucy. You can see some of her photos here. When I was uploading the photos for this blog post I thought about putting a small paragraph with each photo and "taking" you on the walk with me but after I put them all into the blog post I couldn't bring myself to do it. They don't really need any captions. That's not to say I think my photos are so technically wonderful that to add words is futile, more that I think if I try to talk about them it would just spoil them a bit.
The woods here feel magical. I don't know whether I believe in that or not, but when you walk through them the atmosphere makes you tingle. As soon as you pass through the gates and over the cobbled stream you are in a different world. It's at the same time completely still yet filled with movement: the rush of the water, travelling through the rocks and over the waterfalls, the sound of unseen birds and creatures and of course the rustling of the leaves in the trees. What isn't captured in these photos is that the leaves were falling all around us like snow. There was even the same soft quietness that comes from the falling snow. You think it should be loud because it's so busy in your vision but there is no weight to it at all and each flake or leaf tumbles rapidly through the air only to lay down on the ground silently and softly.
I remember walking through here on my birthday this year and feeling the magic of the place. I remember walking here on Boxing Day in 2010, our first year in this town (please go and have a look at those photos if only to be impressed by all the ice!). I love that I take photos of everything, that winter post already feels so very long ago and I'm a little amazed that we've been here for three years and have had an actual baby since then. And got a SOFA! I mean, who'd have guessed we'd have a sofa by now?
I digress.
I love that by blogging, I'm creating a record of all the beautiful seasonal things here. I have over a year's worth of park photos now (I know you know this ha!) and it makes me happy to look at the changes that happen over the course of the year. I know I keep harping on about what a beautiful Autumn it's been but it really has and I am happy to have documented it. My first post about the Autumn was also a walk under the castle (although not quite into the woods) and you can see there that the leaves were mostly still green. We have had a few nights of heavy rain and strong winds and the leaves are almost gone now. The photo below is from Tuesday morning (Happy 21st to my sister Alice!) when I walked to toddler group (cancelled: broken heating) and I turned my face upwards and basked in the sunlight. It was the first properly cold morning we've had so far and I marvelled at the fact that the sky was so blue and the trees still looked like this. In the last fortnight of November!
After more wind and rain on Tuesday and Wednesday nights the leaves really are mostly on the floor now and we have regained our "Winter" view of the hill from our kitchen window. We've had some frosts which do make the fallen leaves even prettier with their details accented in ice crystals.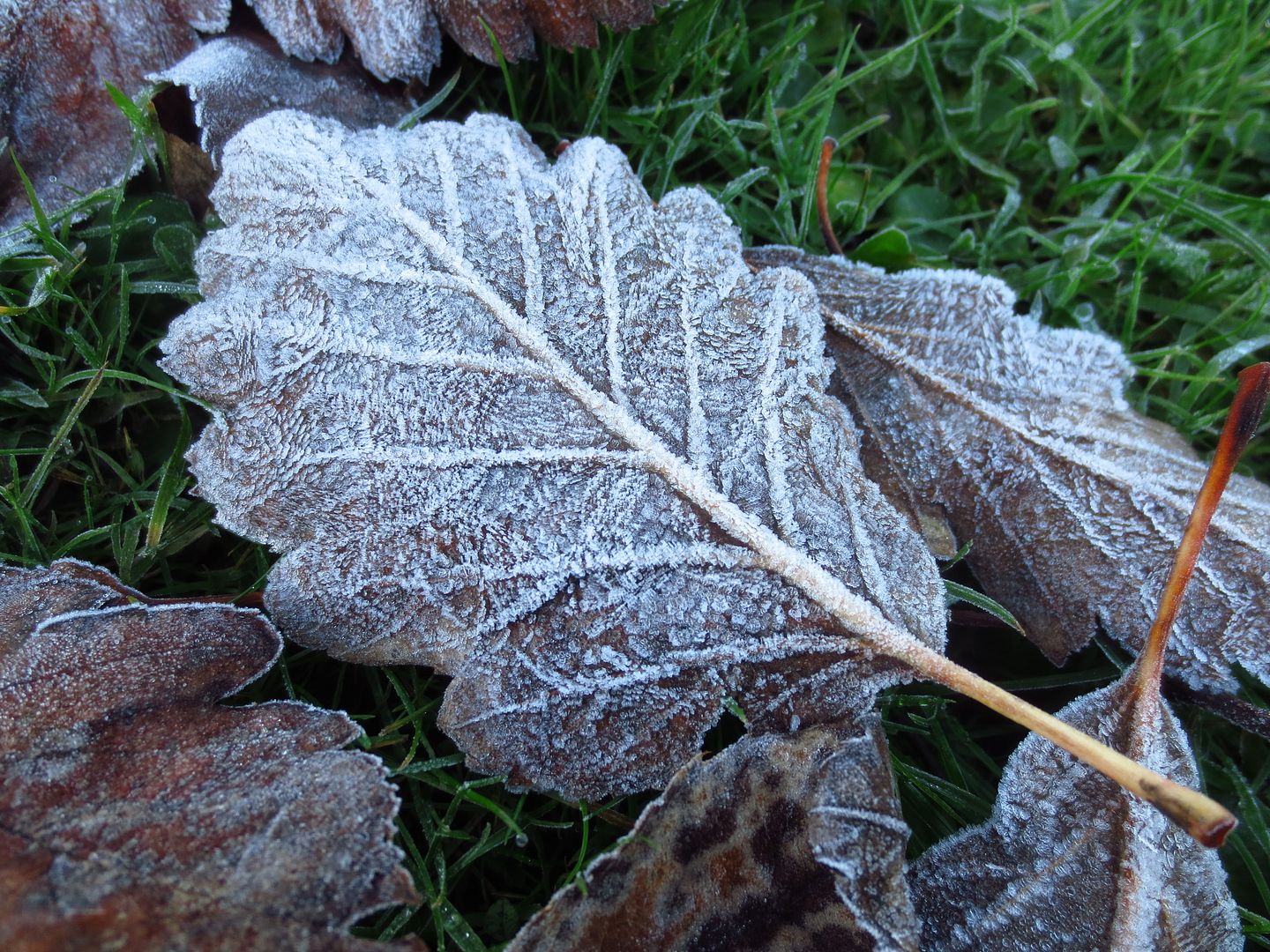 It's the 21st November today (just, it's 11pm and past my bedtime) which means that TTB is 14 whole months old and that it's also only one month to the Winter Solstice and after that the days start to lengthen again. And that's not too bad. Let's see what beauty Winter brings.
P.S note to self: remember this, the first time TTB went stomping in the wood and how happy he was to pick up all the leaves and stand and watch the waterfall for ages. Mesmerised.
P.P.S dear Mother Nature, when you bring the beautiful Winter, please don't bring too much beautiful snow and ice because it does make things rather more tiresome. Thank you so much x