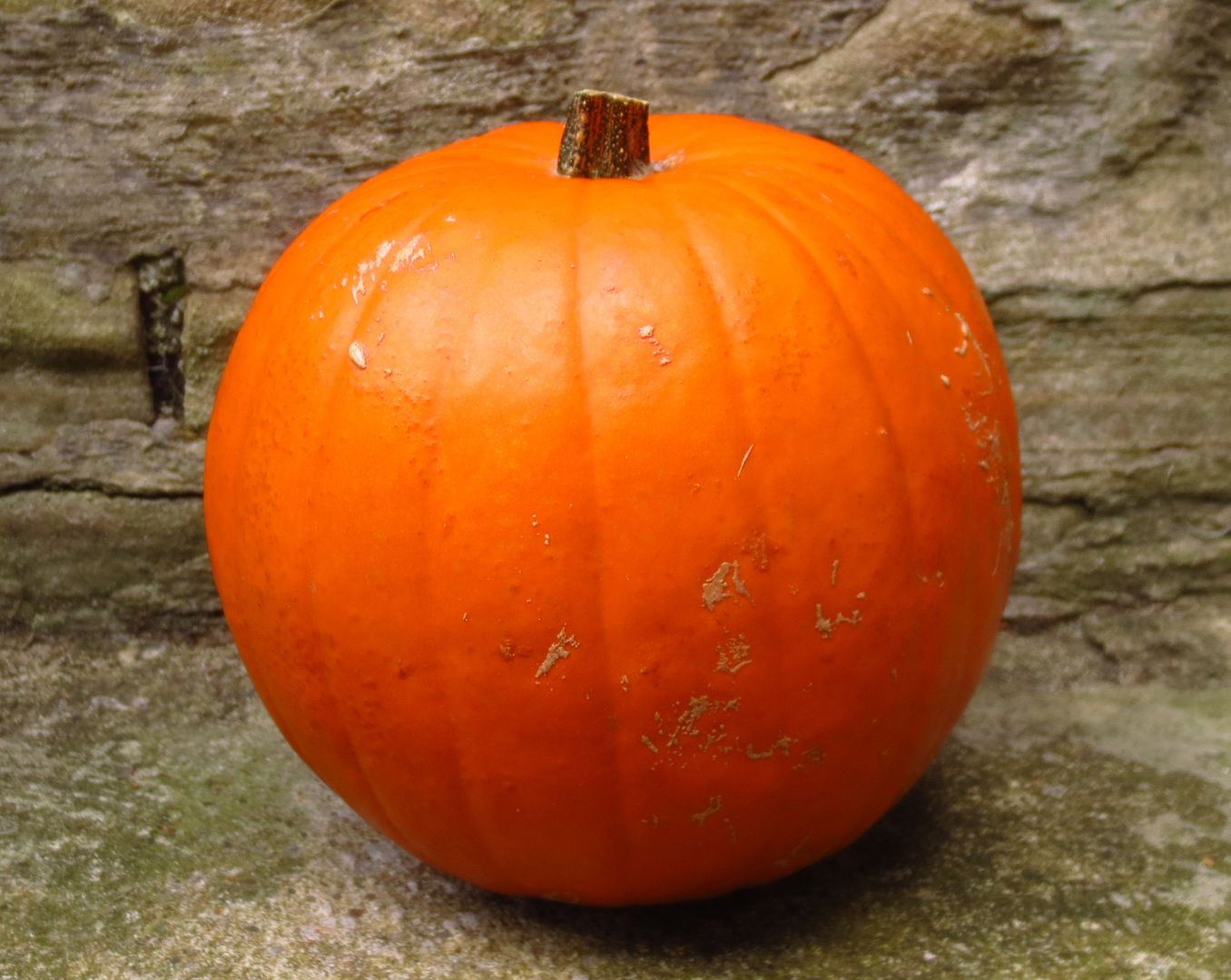 I had been dreading this Autumn. The Spring and Summer have just been so good this year and I've felt so happy and free with the weather being pleasant. The onset of Autumn has been a worry as the feeling of being trapped in the house while it rains outside and it gets dark just after lunch returned. My feelings about it were tied in to how I felt last Autumn, with a new baby and all of the things I remember struggling with then. I'm happy to say that so far, I have really been enjoying this Autumn and I think we're having a really lovely one this year. It's had all the right kind of things: crisp days with blue sky and bit of a chill, crunchy leaves, lots of beautiful berries, and generally quite nice weather. The UK is about to experience a bit storm tonight apparently so I may take that back!
We have made a lot of changes to our house this year and some of those I made consciously with "the dark months" in mind. We have a sofa now, and a lot less clutter in our living space. A proper light fitting that gives a good, warm light rather than the monstrosity left by the previous owners. Recently we were able to have double glazing installed on the front of the house and to replace our (completely poke-your-finger-through rotten) wooden back door. It's made me a lot more confident about coping through winter and I'm pleased that we've worked hard to change the things that were causing problems. I was also determined to make the most of the good bits of Autumn and I have definitely enjoyed doing that. I bought a sturdy orange pumpkin from the market as soon as they had them, it's an eater rather than a carver so it will become soup after I've finished appreciating it. By appreciating it I of course mean making my little boy sit and hold it while I take photos, and also feeling happy when I look at it. I quite like patting it when I walk into the kitchen; he likes to touch the slightly prickly stump.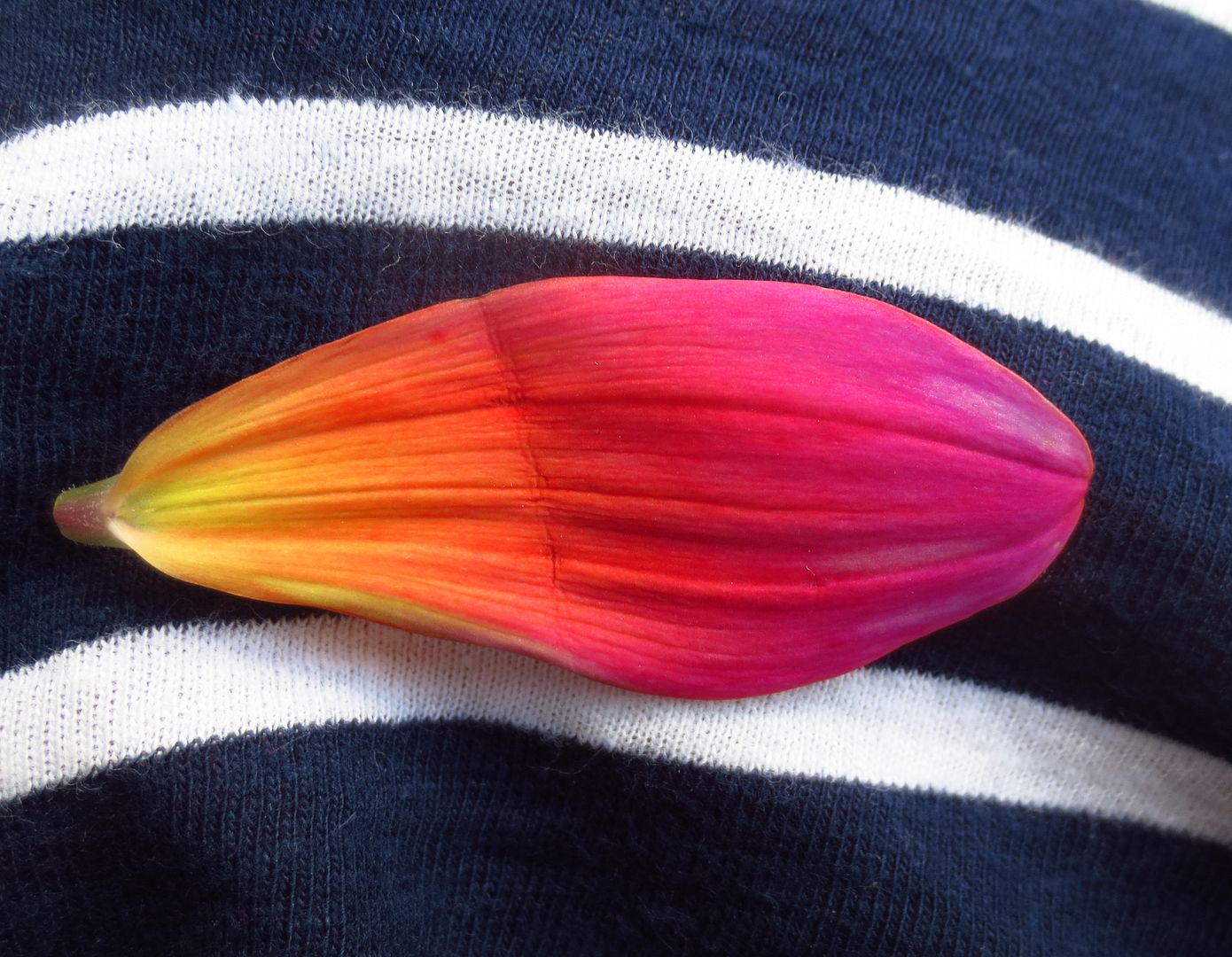 I've made sure to keep a vase of dahlias in my kitchen while they've been available on the market. It's always hard to choose a bunch because they're all gorgeous (ok, apart from the pale peachy ones and the acid yellow ones) but these ones are my favourite: bright pink at the tips but yellow in the centre. I like that you can only buy these flowers seasonally. I think it's a shame that supermarkets have chosen to stock some seasonal foods (like hot cross buns for example) all year round which I think decreases the enjoyment and appeal really. I like seasonal things to happen in their right seasons!
I remember reading something a few years ago that explained how when we have a long, hot summer the leaves are so much more vibrant and colourful in the Autumn. Something to do with the sugars in the leaves apparently but I can't remember any more than that, nor indeed where I read it! It's certainly lovely to have such a glorious display of colour though. I imagine they will all fall of the trees tonight during this storm that we're due though, oh well.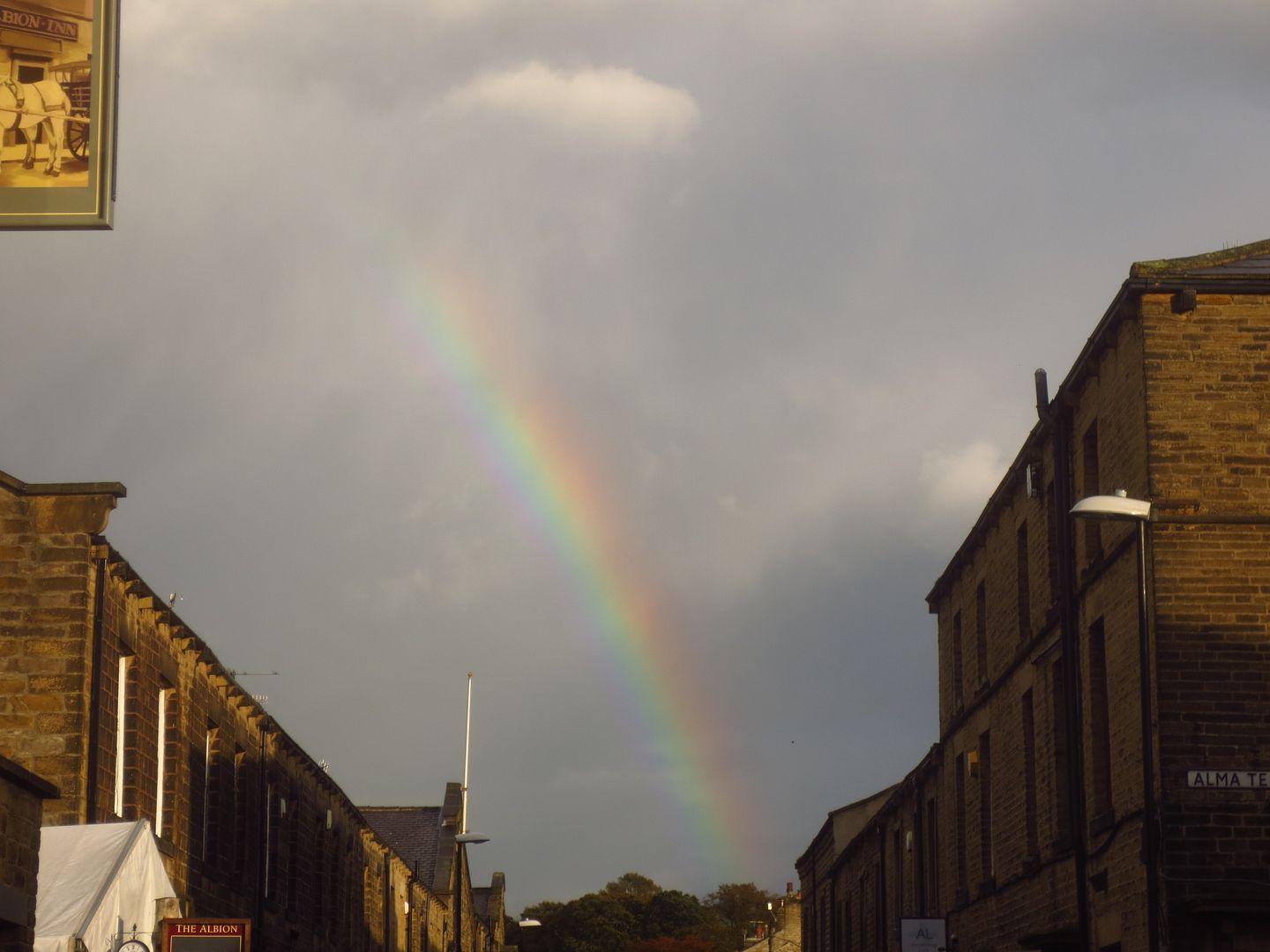 We've been lucky enough that Andy's been able to take some time off lately and we've enjoyed going for walks in the afternoon. These take a lot longer now that a certain small toddler wants to stretch his legs on the way back but it did give me the chance to stop and snap a photo of this rainbow. I never usually have my camera with me when I see a rainbow!
The key part of enjoying this time is making the most of it. Every day that is nice: get outside. Days that are wet and windy? Put on waterproofs, and get outside too! There are so many wintery days to come that it's important to savour the good ones that we do have. I took this photo the other day on the way to collect my coat from my friend's house. Just a quick photo as we crossed the bridge but it was so lovely I couldn't resist. I like to take photos of everything (stating the obvious) because I like to record what I've seen and done and I think it makes me appreciate it more if I can just look back through my photos and feel happy and proud of the things we've done. It's probably not a big thing, buying a pumpkin or a bunch of flowers, but it feels like it when I think of it in terms of "appreciating the Autumn" and doing seasonal things. Sorry, it's hard to explain what I mean! Simple things make me happy and I'm happy most of the time because of that. I think it's important to appreciate what you have got and to actively make the most of things. I like to look back and see the things that are the same each year, and also see the progress and changes that we've made too. It's reassuring to have the repetitiveness of the seasons and the things that stay the same each year but I love seeing the progress we make within that too.
Let's hope Winter is enjoyable too! Before the end of the Summer I made a list of things I'd need to "get through" the Autumn: a new waterproof coat that looked nice, handcream in every room of the house, that sort of thing. I'm going to make a Winter one too and I am pretty sure it involves a new pair of gloves and some wellie boots for me and TTB :-)