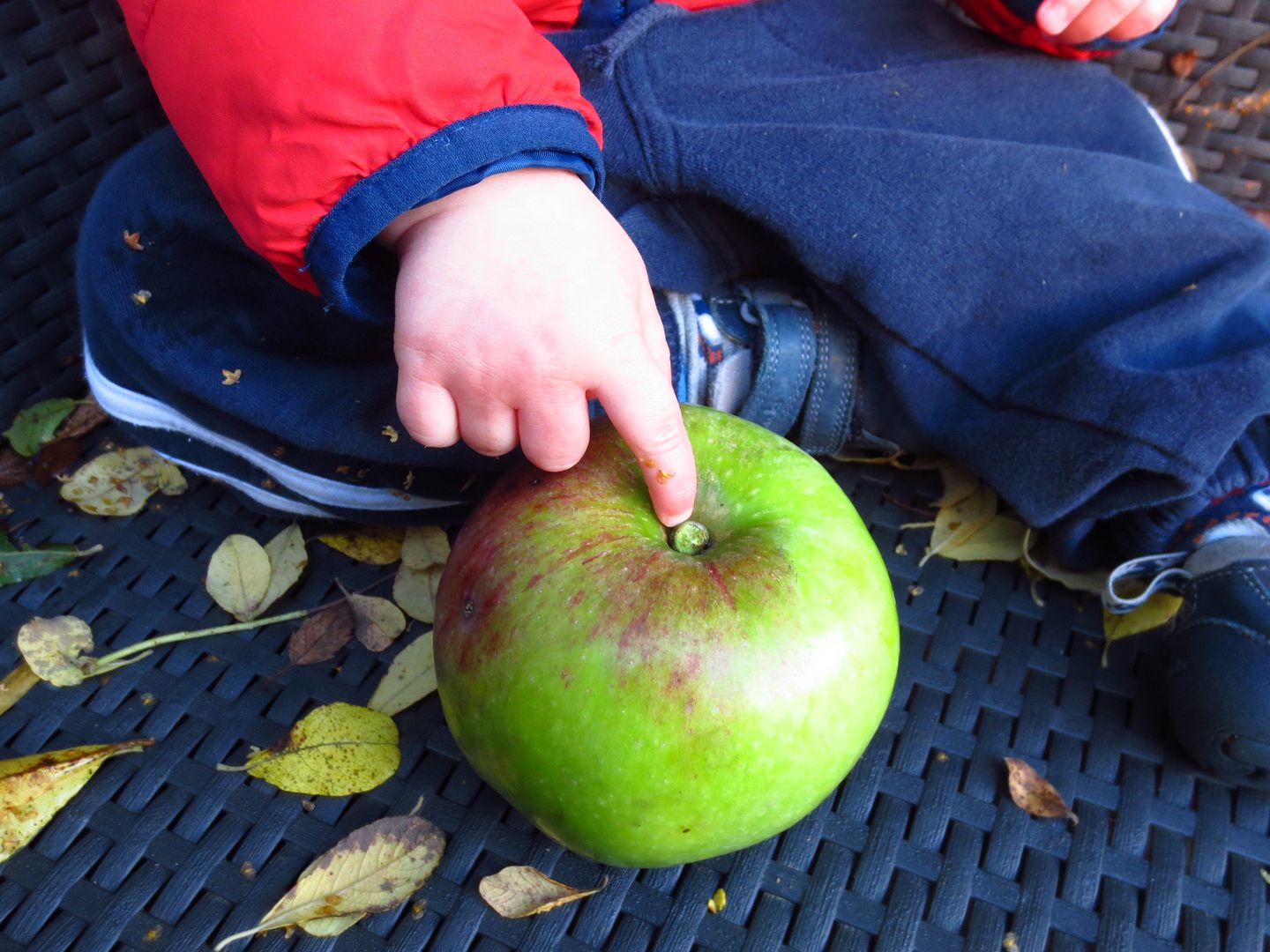 Lately, I have a helper with many things around the house. A constant companion who likes to stand on  a chair in the kitchen and help me make his breakfast. He puts the lid on the milk bottle for me, and then picks up the milk bottle in one hand and then points to the fridge with the other. We go to the fridge and he puts the milk away. Then he will help me make my cup of tea: I open the cupboard and he selects a mug for me (having a quick pretend drink from it on the way) and then places it on the worktop. Then we open the jar of tea bags and he chooses a handful for me. I stuff most of them back in and then he puts the lid on and then puts the one tea bag that I've retained into the mug.
Later, we go upstairs and I change his nappy and he takes the old one to the bin for me.
In the afternoon, we go outside to feed the rabbits and he gives them some carrot ends and apple cores. He is more excited about this than they are about him!
After that, we empty the draining rack and he carefully puts the cups and bowls back into the cupboard and hurls the cutlery piece by piece into the drawer and then watches as I tidy it into the right compartments.
If there is ever a door or drawer that needs opening or closing, he's the boy to do it! (Can also do lids both on and off.) Best of all though is that I never need to turn a light on or off anymore! I have my very own helper to do it for me.
There is NOTHING he likes more right now than to be sat on my hip helping me with all of these things. It takes longer but it's thoroughly enjoyable. I have plenty of time to indulge him … and why not! He's learning and he's happy and I love it.