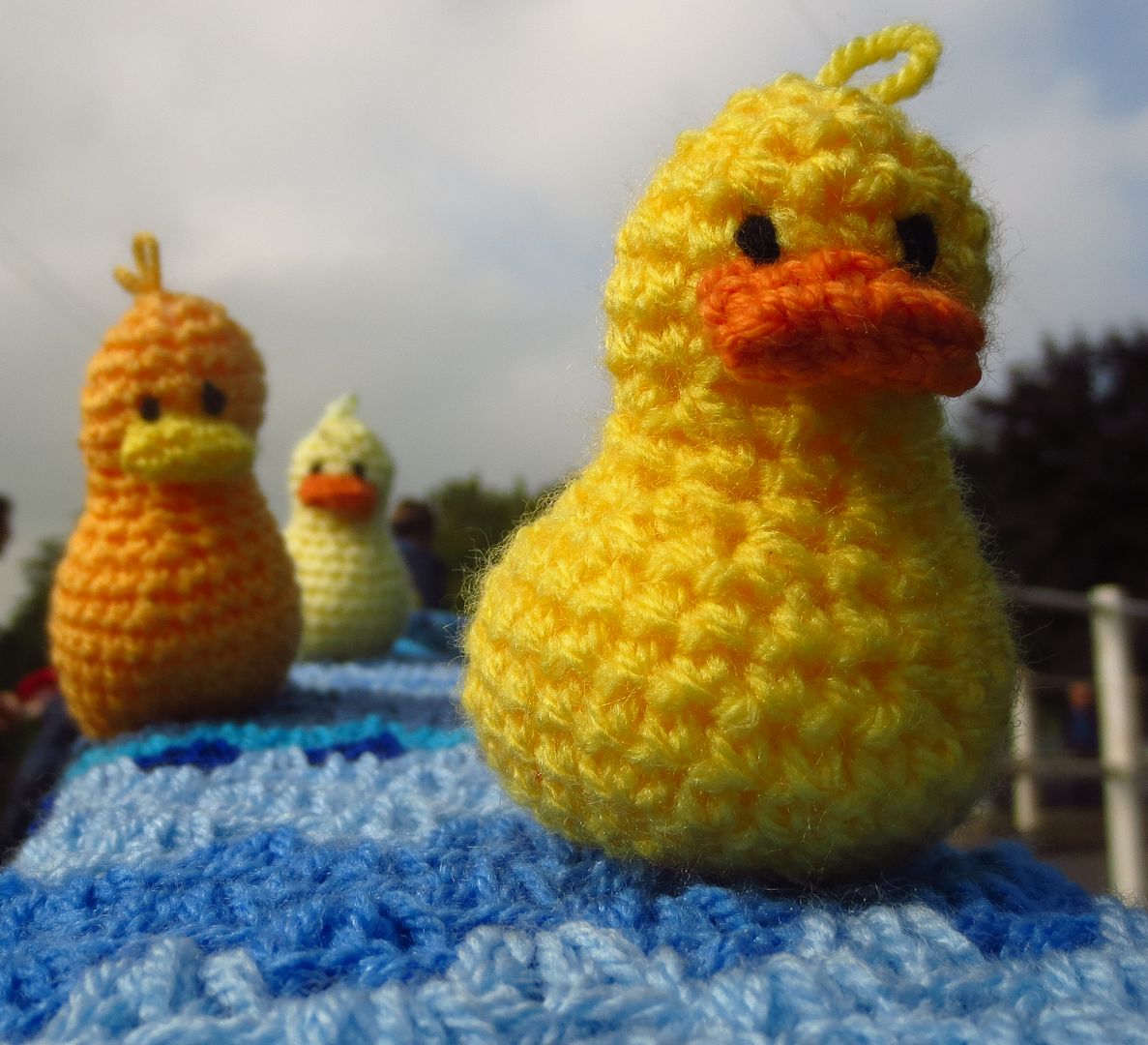 Mummy Duck who survived the whole weekend and then got nicked on the Monday :-(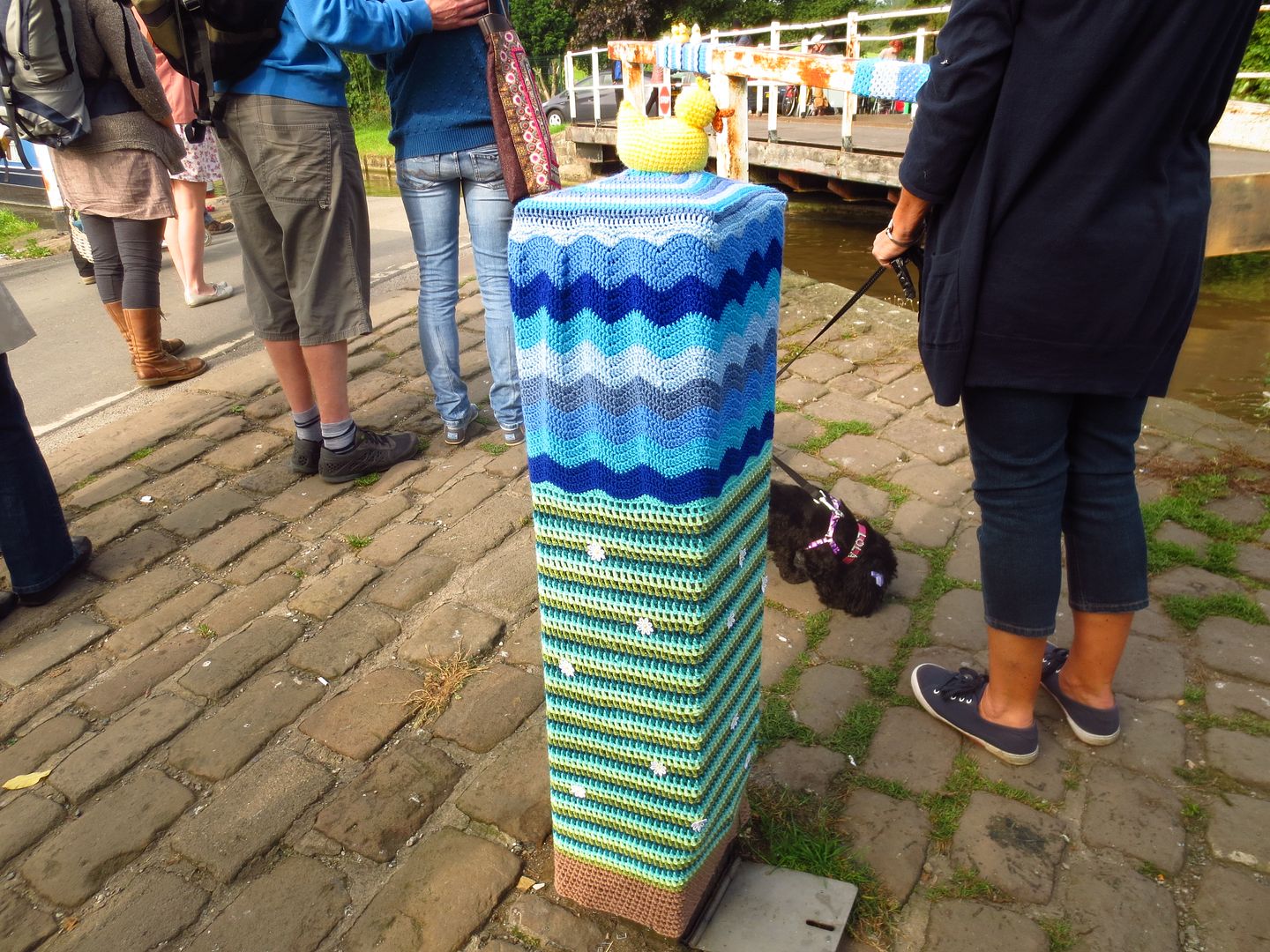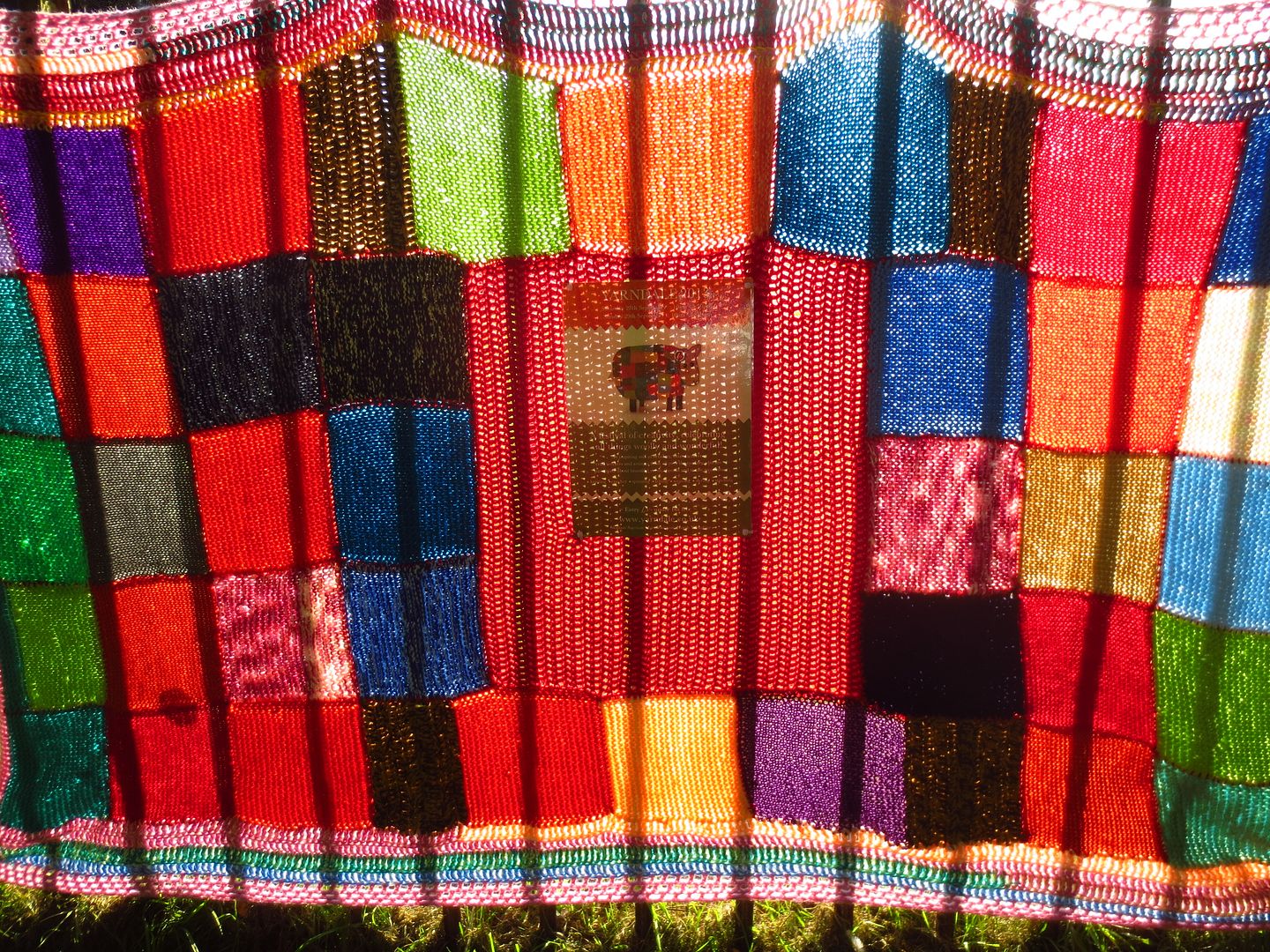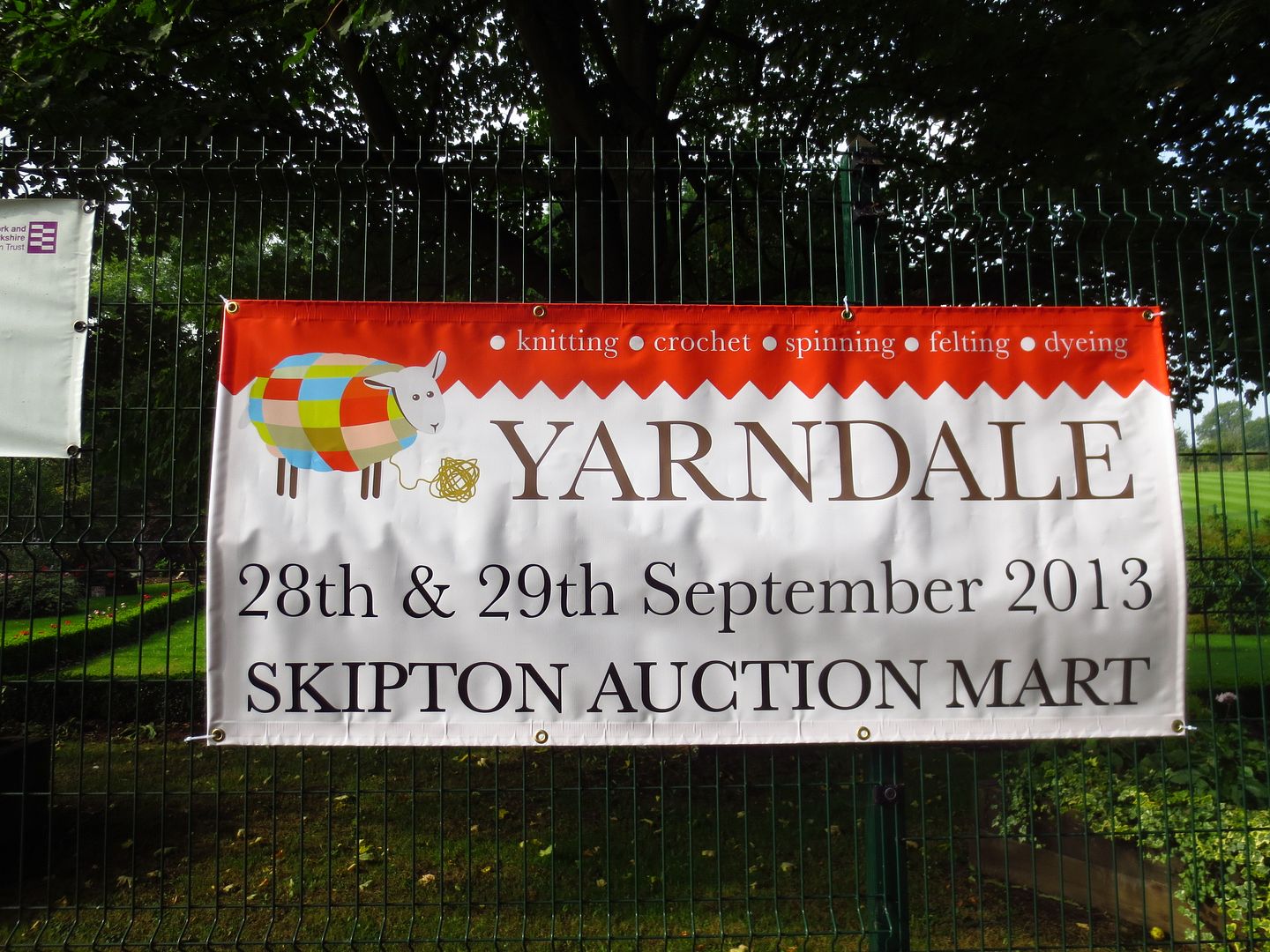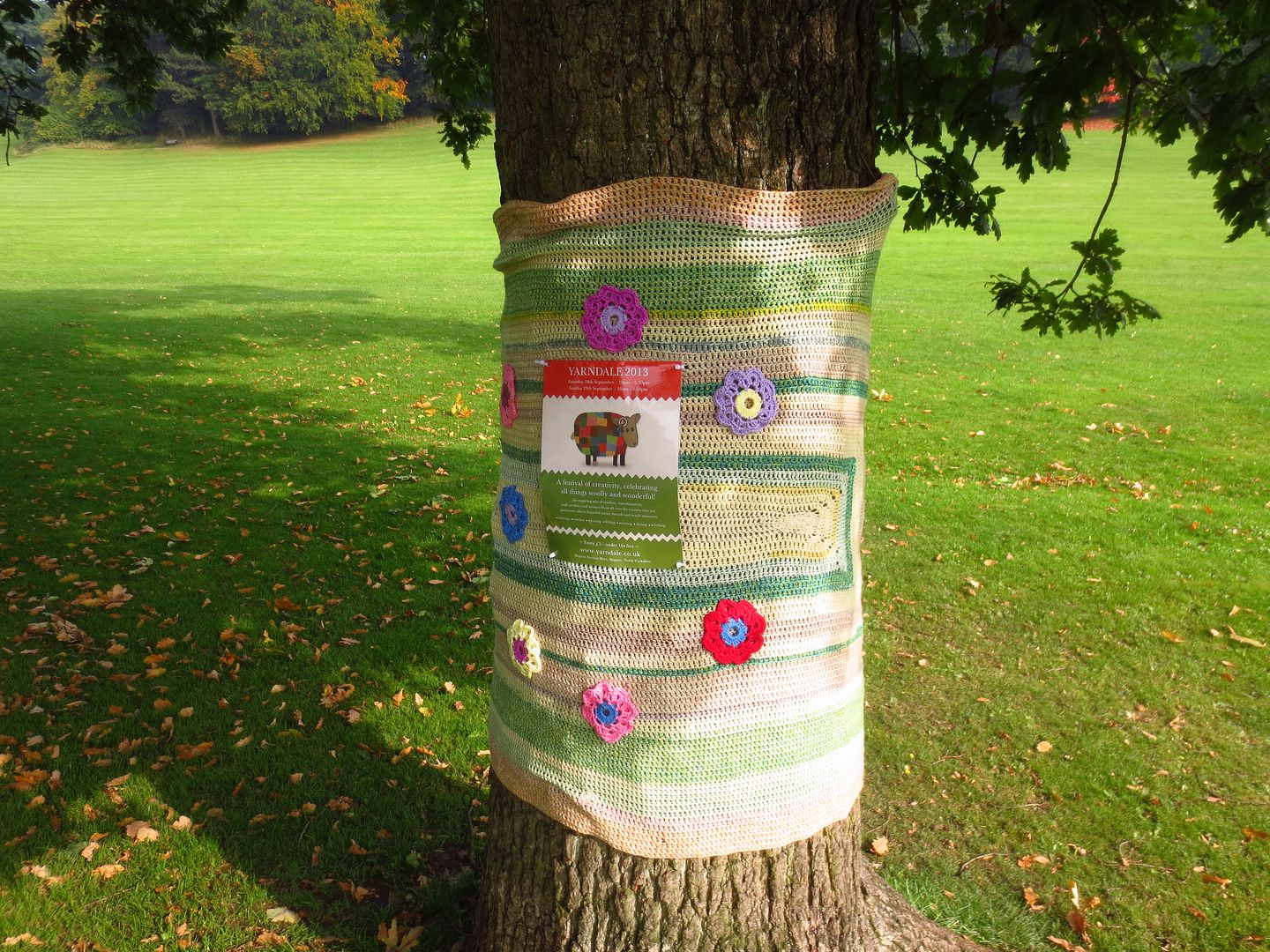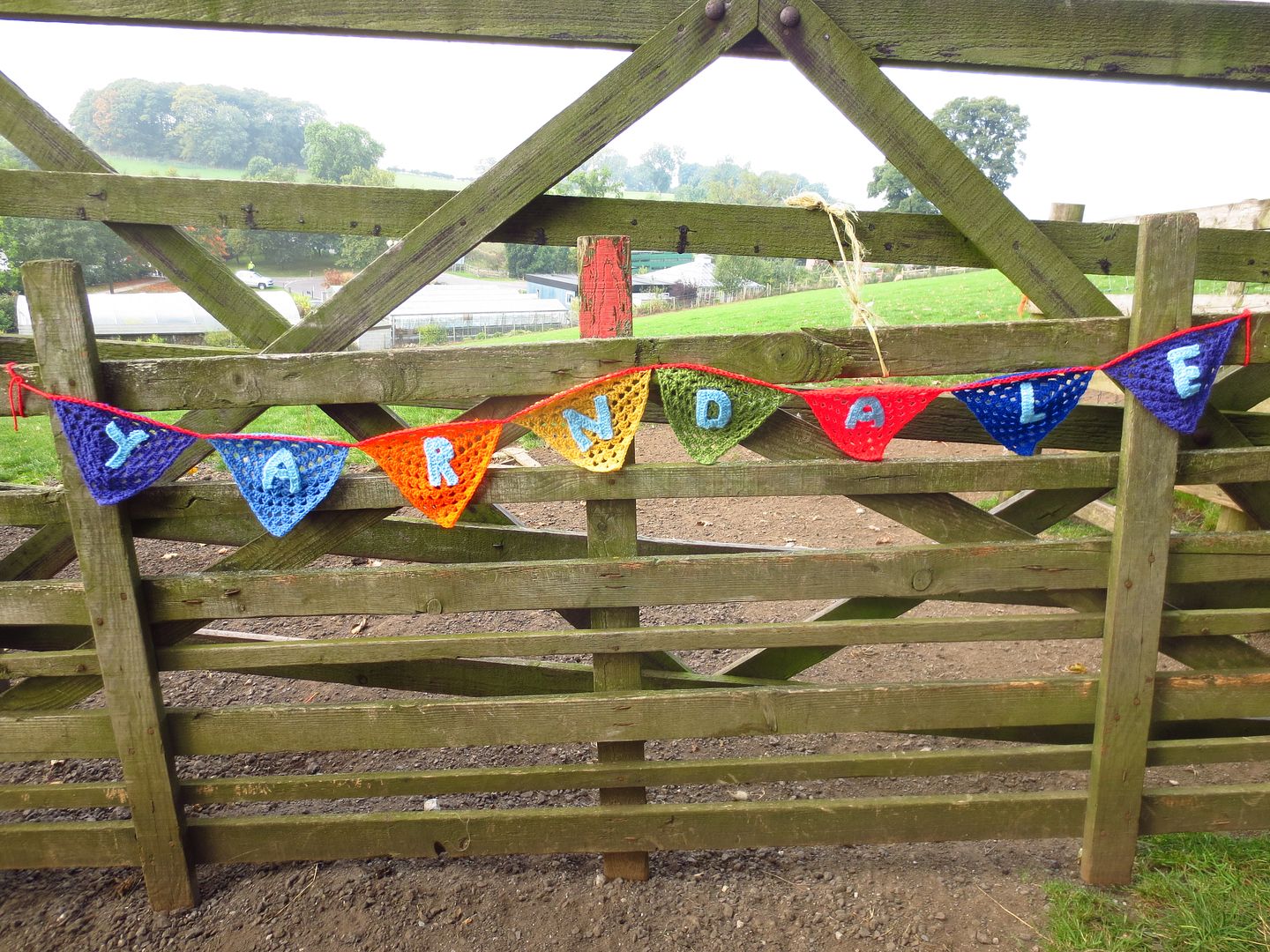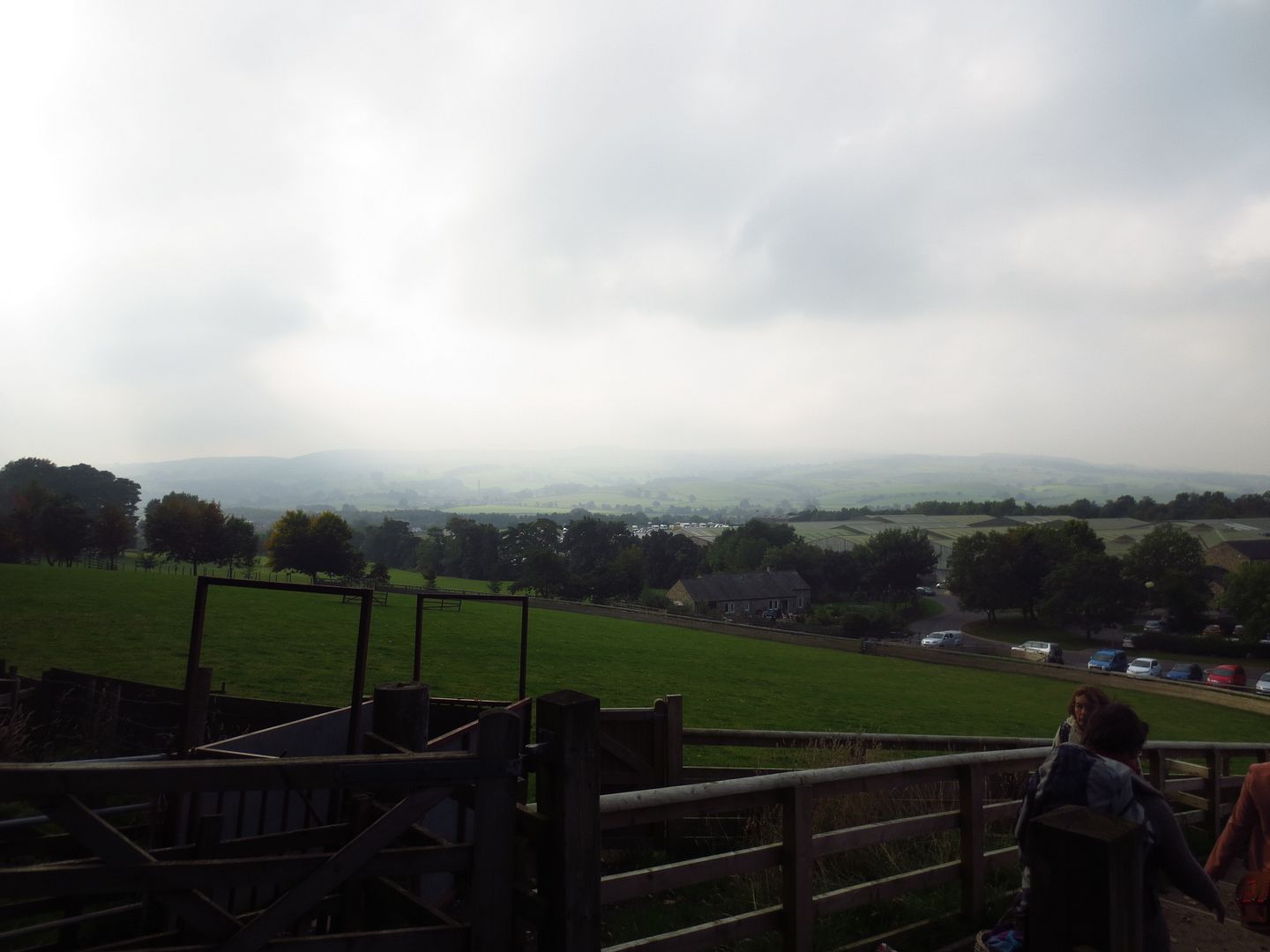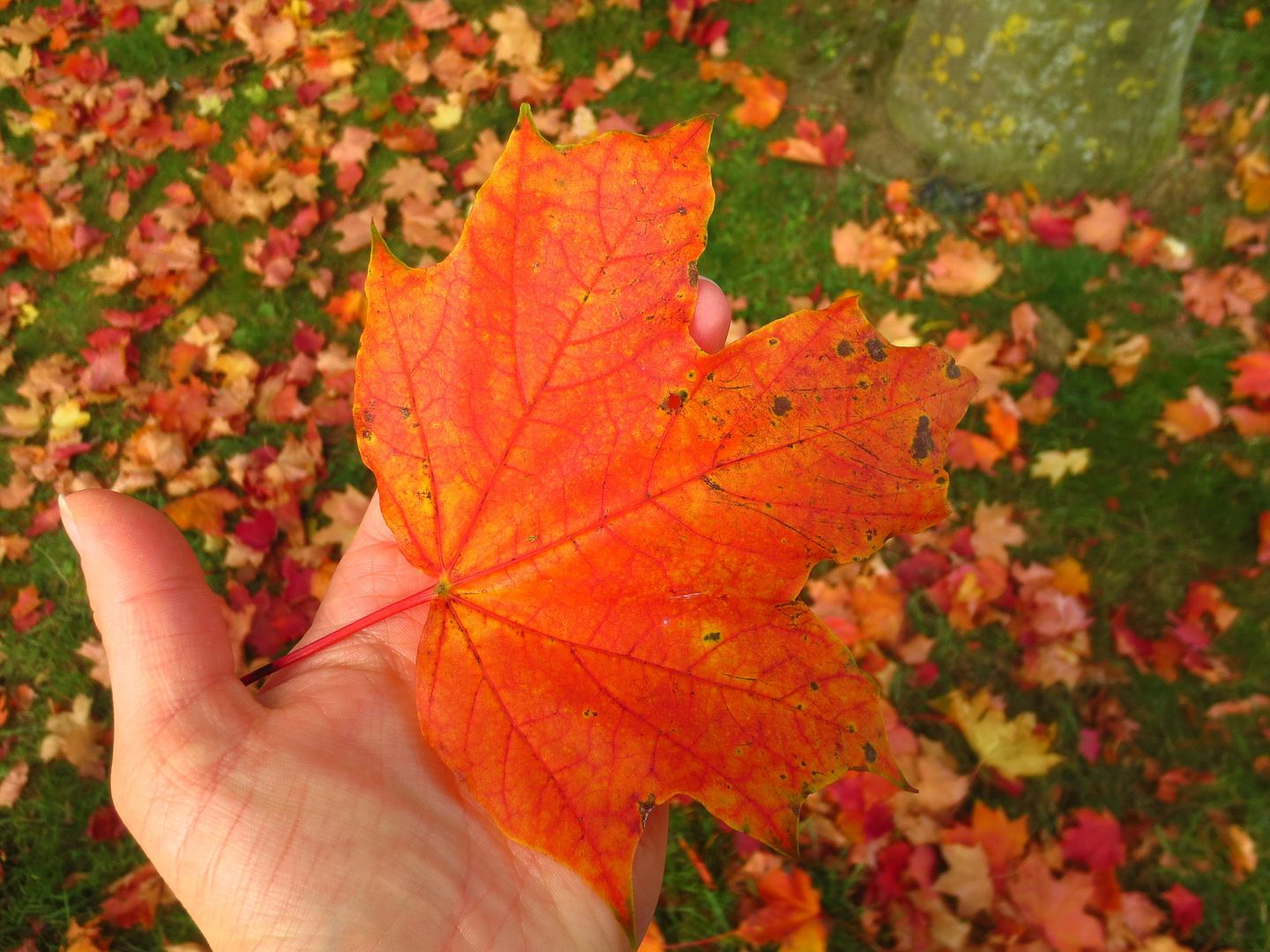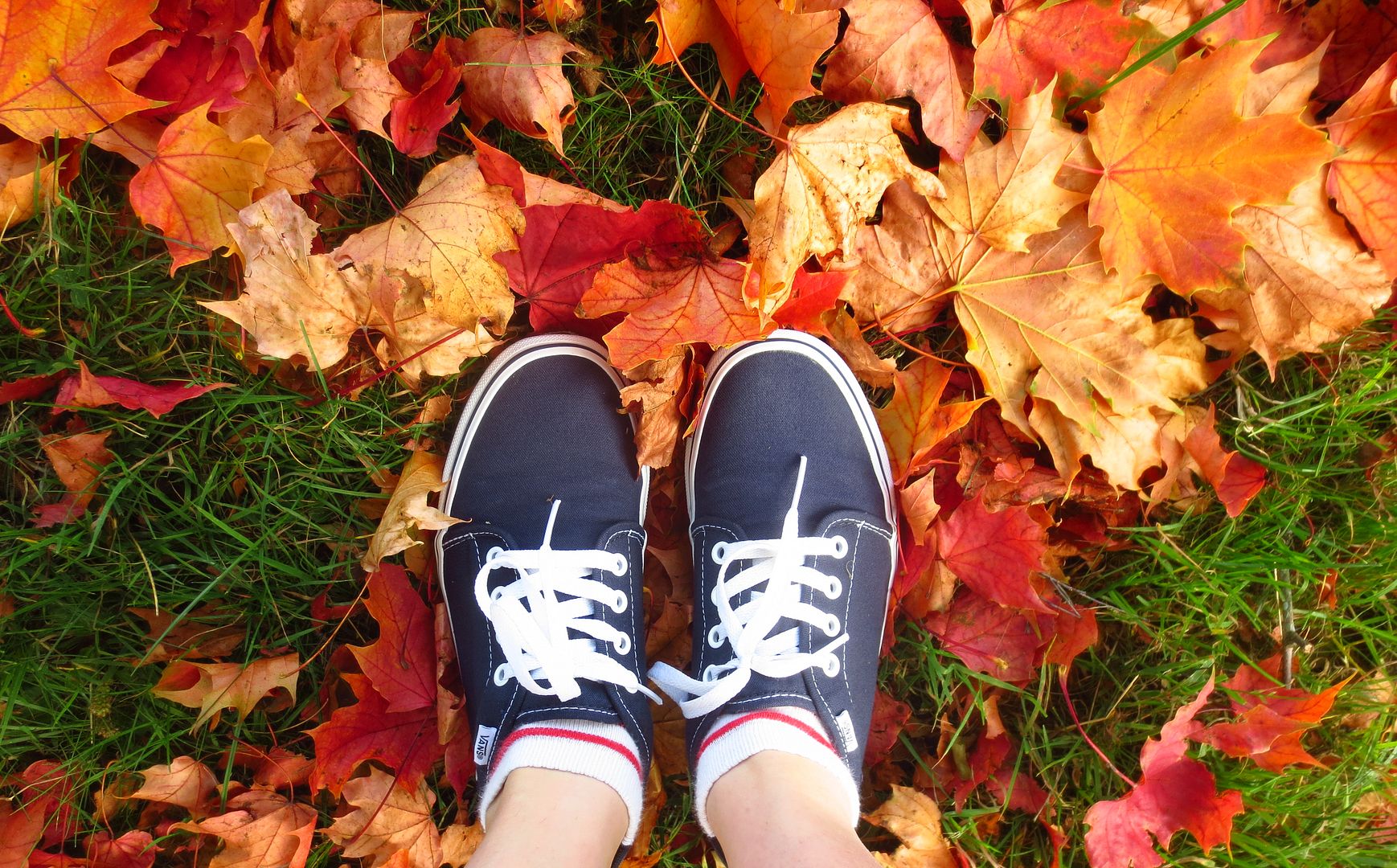 (Vic – I wore my new shoes and they were goooooood!)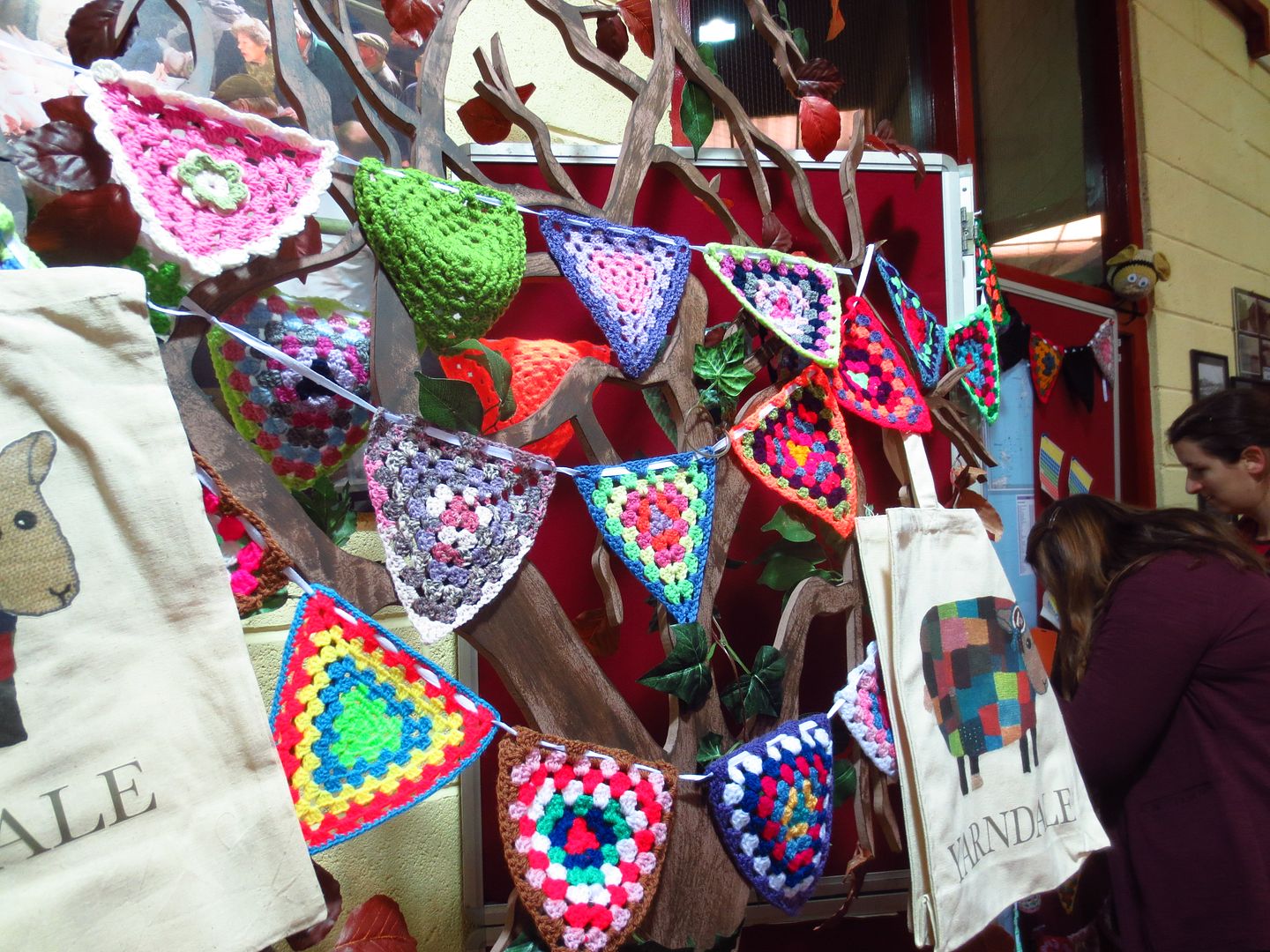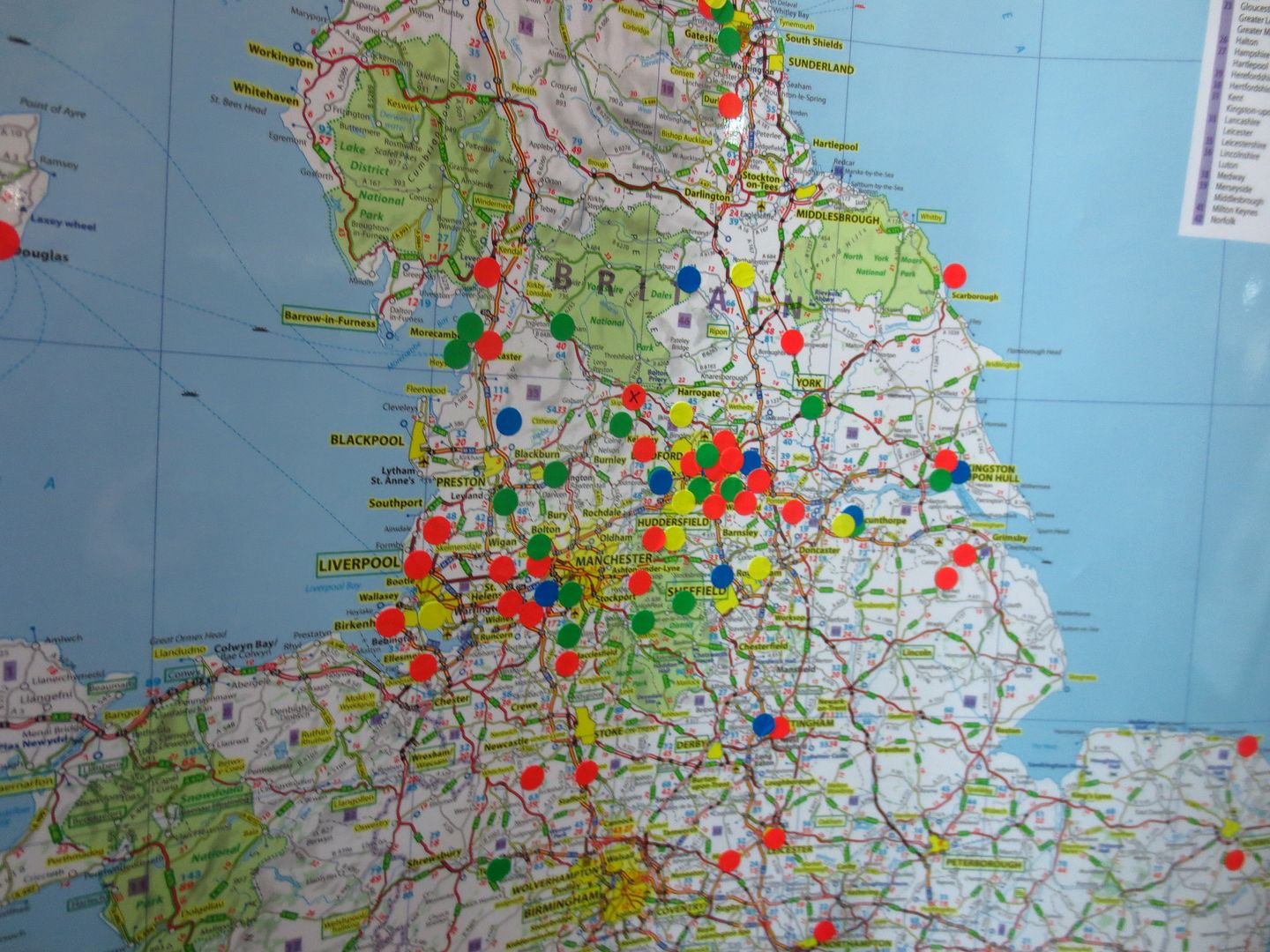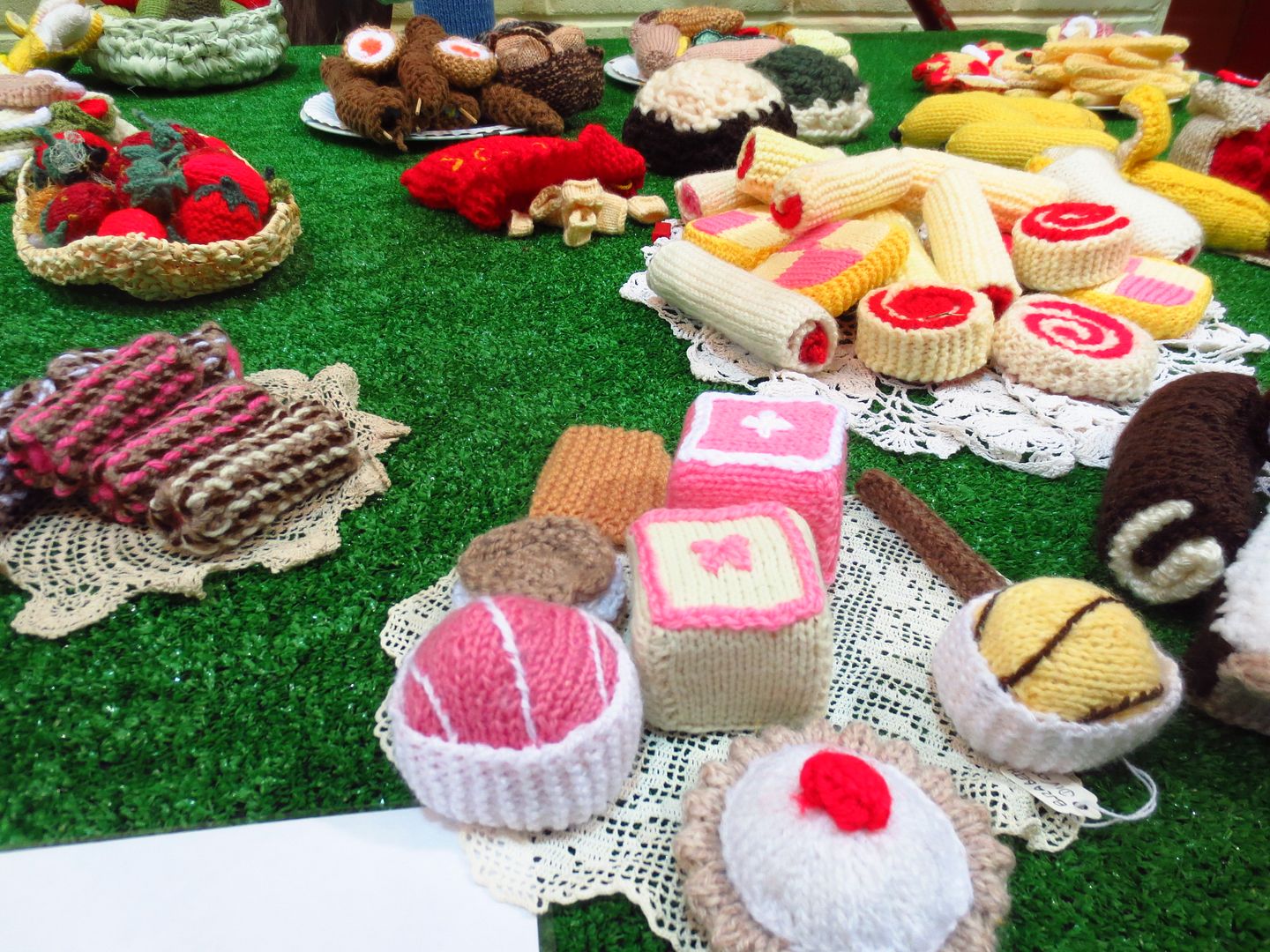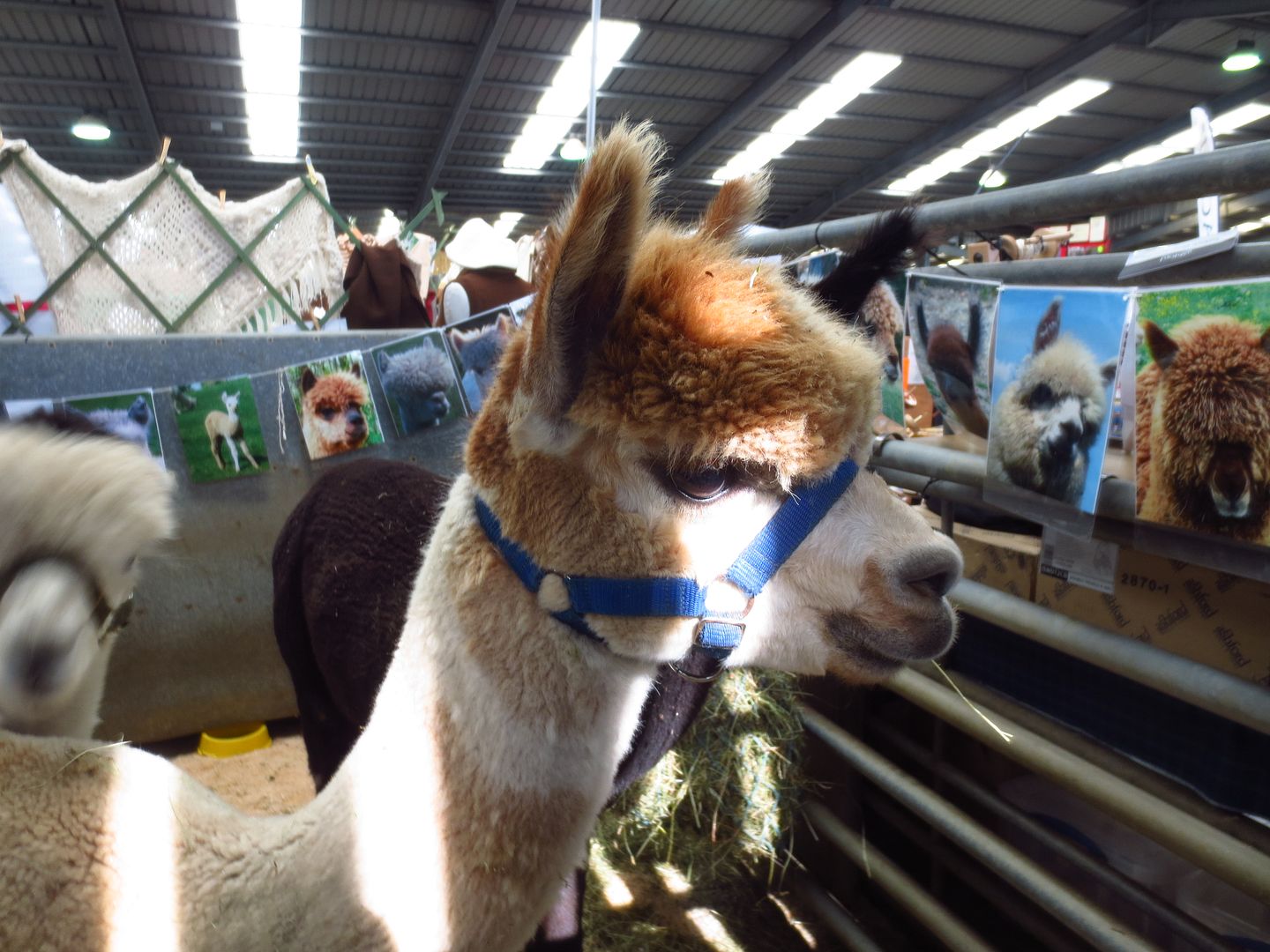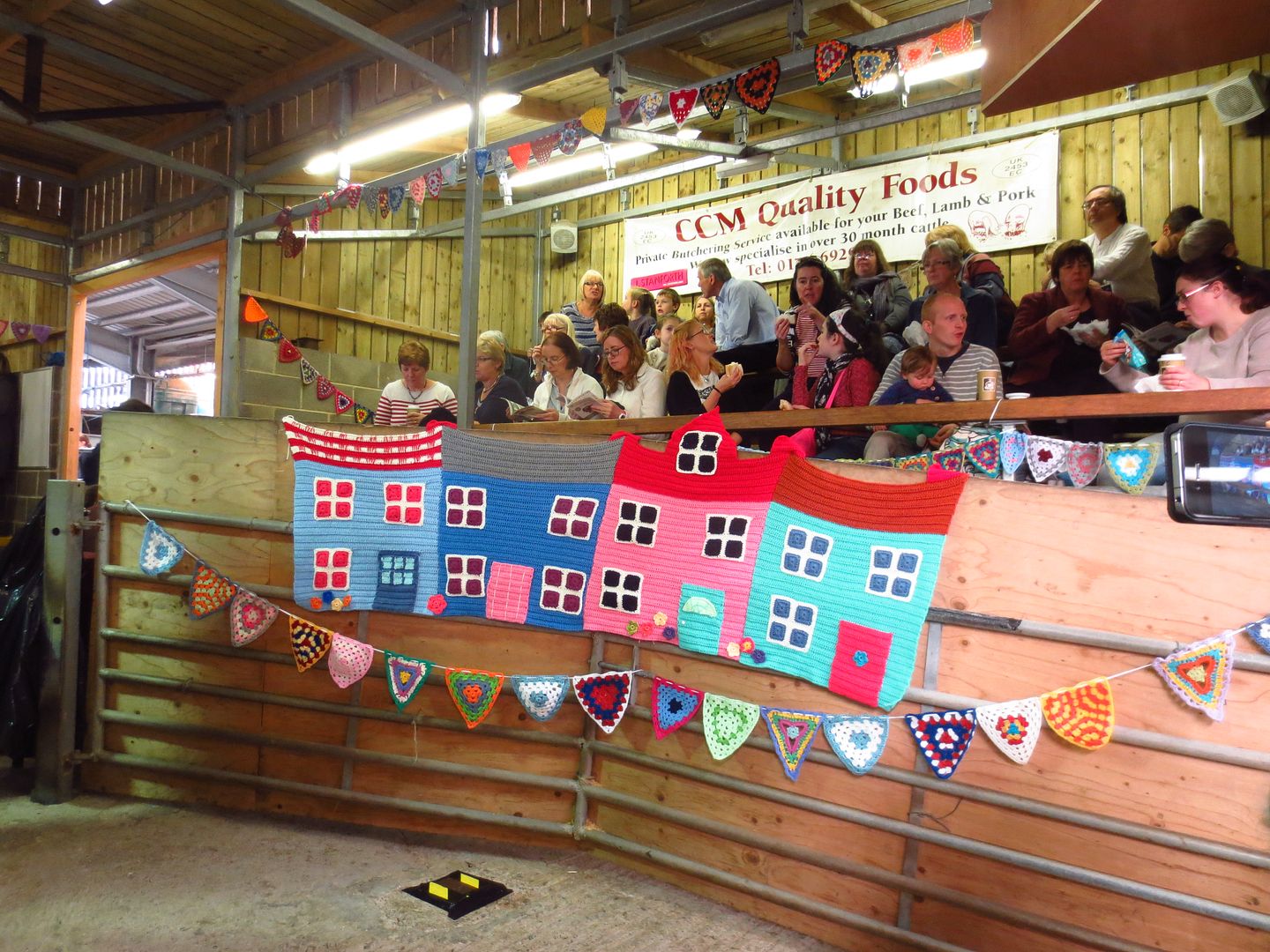 (Did I mention that I MADE THESE?? *toots own trumpet*)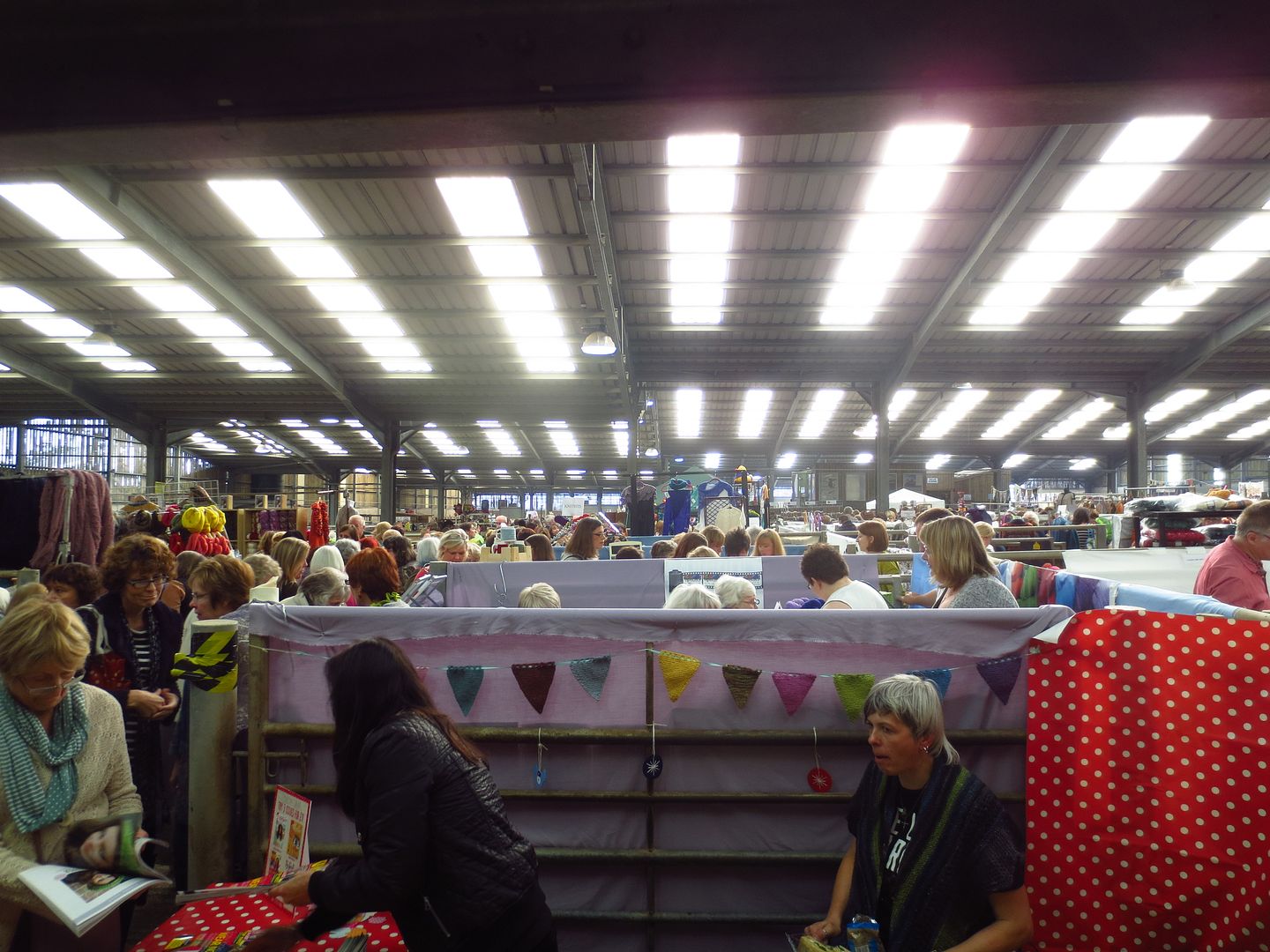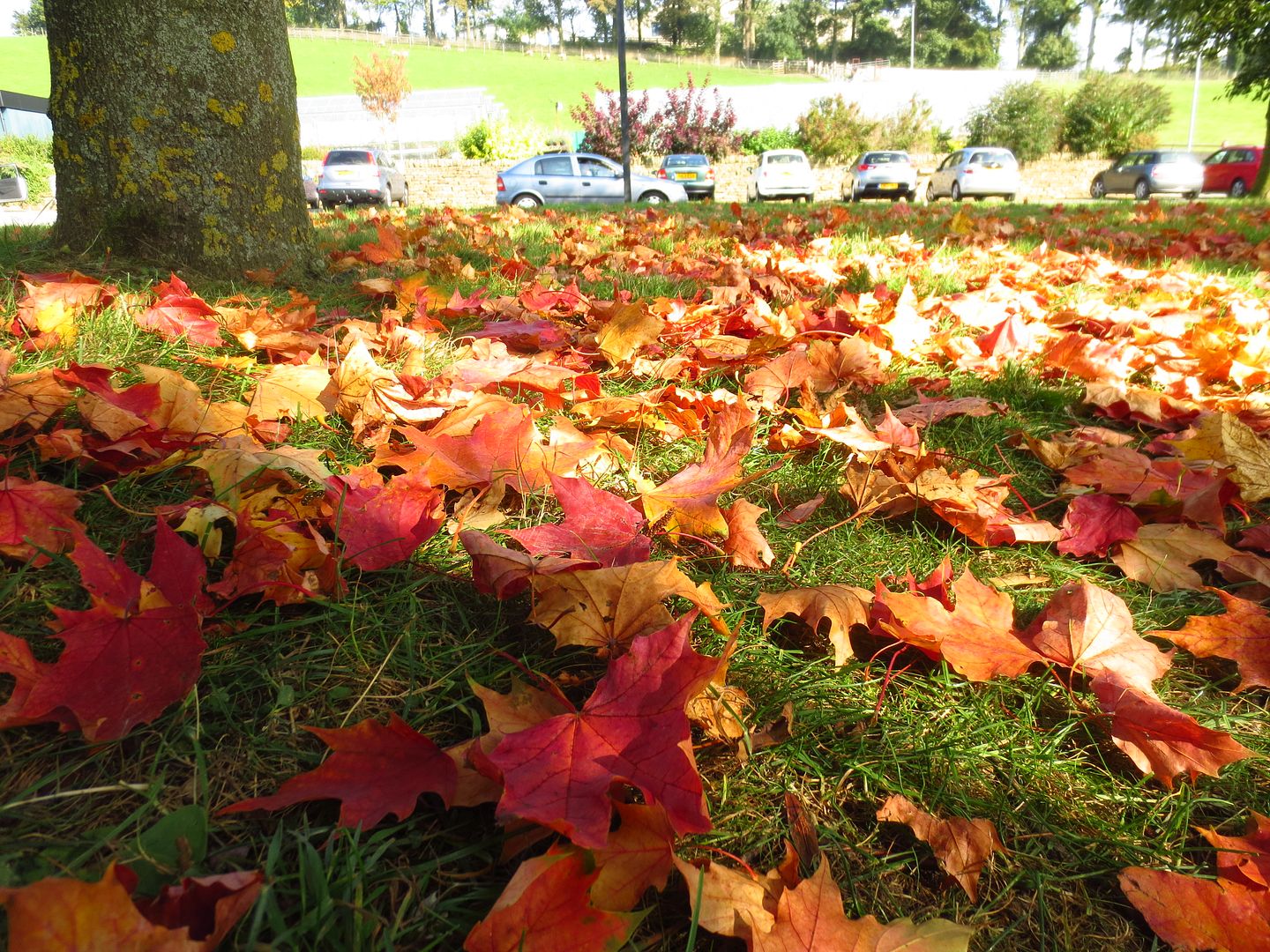 Yarndale Weekend brought the most fantastic September weather. It could not have been more perfect. The sun was warm, the air was crisp and there had been no rain so the leaves on the ground were perfect. The whole weekend is what I always want the whole of Autumn to be.
There was a tremendous atmosphere in the Auction Mart, it was absolutely buzzing and everyone seemed really happy. It felt as crowded and as busy as Woolfest did, I had been expecting that but I'm not sure my mum had been. It's only the 3rd festival like this I've been to (Woolfest and then the Harrogate Knitting and Stitching Show) but it just felt like everyone was really happy to be there and didn't mind that it was busy. I was relieved that it was busy actually, because it means it's more likely to happen again next year. I know that a huge amount of work and planning has gone into organising this so it was good to see that paying off.
What I really liked was seeing stalls like Marmalade Rose, and other smaller exhibitors selling handmade things. There were a good few stalls selling yarn that you'd want to use for crochet as well: I saw stalls selling Rico, Debbie Bliss, Lana Pura, Lang etc and one that I couldn't pronounce at the time or remember now but it was something German or Scandinavian I think. I spent ages on the Fyberspates stall, squooooshing all of the gorgeousness but did come away empty handed because I think £14 a skein is too much to justify when I just want to hold it and squoosh it! My only comparison is really Woolfest but I remember saying at the time that I felt it was just aimed at knitters and that there wasn't enough for crocheters. Yarndale was a lot better for crocheters! There were even stalls selling beautiful bamboo & wooden crochet hooks.
I met some lovely people, including Diane who had come all the way from OHIO (!!!) to go to Yarndale. That's dedication to the yarny cause! I'm sorry I didn't get to meet up with more of you, I really didn't realise that so many people did want to meet me. Lucy told me that people kept asking where I was! I'm really flattered (and actually think you're all crackers !) and while I had only ever intended to go as a visitor this year, maybe I'll make a bit more of a thing of it next year? It feels really presumptuous to say that, if I did you would HAVE to all come and say hello because otherwise I'll feel like a right big headed loser.
I know that there were some problems this year, and as I'm not officially involved with Yarndale it's probably not my place to discuss them on here. I think that the Yarndale team did a FANTASTIC job of organising it all, and most of the criticisms I have seen have been about things that weren't their responsibility (toilets and food for example were the venue's responsibility). I think that the event was a LOT more popular than anyone thought it would be, and the phrase "victim of it's own success" comes to mind.
If you are coming next year, one thing I thought of about travel that you could think about was getting the train: the train service from Leeds (and also Bradford) is really frequent and there are plenty of stations along the line that you could drive to and park at to get the train, for example Cross Flatts has a lot of parking. Just a thought. Also, take food with you! I personally would always choose to take my own food rather than rely on a venue to provide, partly because I'm vegetarian and partly because I'd rather just know I had some.
All in all I think it was brilliant and I really enjoyed it. I think next year it would be nice to see some more fabric stalls (if we're being specific I would like one full of Moda fabric and jellyrolls please!) and maybe some demonstrations of things in addition to the workshops that there were this year.
But yes. Super weekend, well done Yarndale :-)