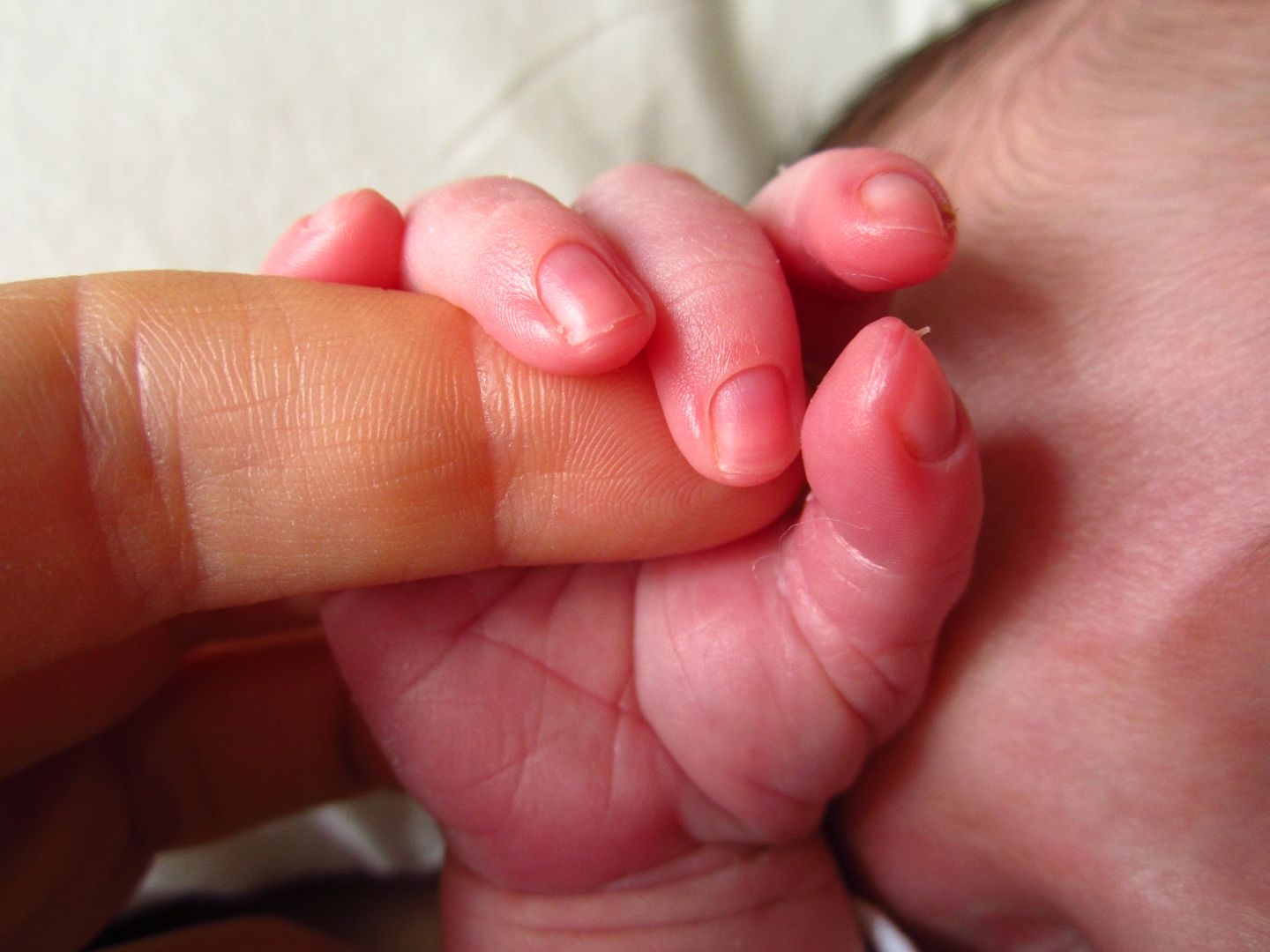 In the last week or so I've been unable to shake off this really unsettled feeling, and I finally put my finger on it yesterday. I was carrying around this sort of impending feeling of doom, as though I was walking towards the edge of a cliff and about to walk over the edge. This time last year I was in labour. I was sat on a birthing ball in my dining room trying to time my irregular contractions, and then on the same evening (of the 19th September) I went back to the hospital to be induced. I can remember and picture the whole thing so perfectly that it's like I am reliving the events but as though I'm watching them at the same time. When it came to the evening/time that my waters had broken the year before I felt so much more emotional than I do about TTB turning one! Isn't that silly?
But back to the doom thing. Everything was so hard after TTB was born. And lately it's felt that as we approach these dates, this time of year, that everything is going to get really hard again. I was panicking that I only had a couple of days left before it feels so dark and stressful and scary as it did this time last year. I've had to keep reminding myself that it's not going to be the same: we'll wake up in the morning, probably between 6:30 and 7am and then I'll make bananas and porridge for TTB's breakfast as usual and we'll go about our morning, have lunch and then hopefully nap time.
Things are different this year. But they are also so, SO much better! I loved having my little baby. I loved that I had become a mum. I loved looking after him, and caring for him, and having him close to me. I really did. That's the stuff I like to look back on. But there was so much that was really difficult as well, and that is still very clear in my mind. I was anxious for a very long time after he was born, and I look back now and question whether I was actually coping very well at all. I must have been: he was fed, dressed, bathed, loved, held and cuddled. But I still look back and remember how full of despair and fear I felt.
Things are different now in so many ways. I'm grateful for what I went through and it feels like a rite of passage. I am capable of amazing things that I did not think I could do. I did it! I've got to a year! We have shared one trip around the sun together, his first trip around the sun, and now we can keep moving forward and enjoy the seasons and make new things to look forward to together. I used to hate the end of Summer/start of Autumn and the clocks going back. But I'm going to change that … the end of Summer means it's BIRTHDAY TIME! Yeah!
Thank you for sharing this with me the past year, your online support has meant a great deal.