Balloons on the door. That's one of the rules of having a party, isn't it?
On Saturday, we had the first of TTB's First Birthday parties. I decided months ago that I wanted to have a party for him at my mum's house on the weekend before his birthday to make it easier to be able to celebrate with our families. My mum was AMAZING and prepared all of the food and made him an incredible birthday cake based on random cake photos that I had seen on Pinterest. The top layer was Victoria Sponge and the bottom layer was chocolate. I felt like I should do SOMEthing cake related so I made all of the stars ;-) I have also decided just to get a tray bake cake from M&S for his second First Birthday party – I'm all caked out!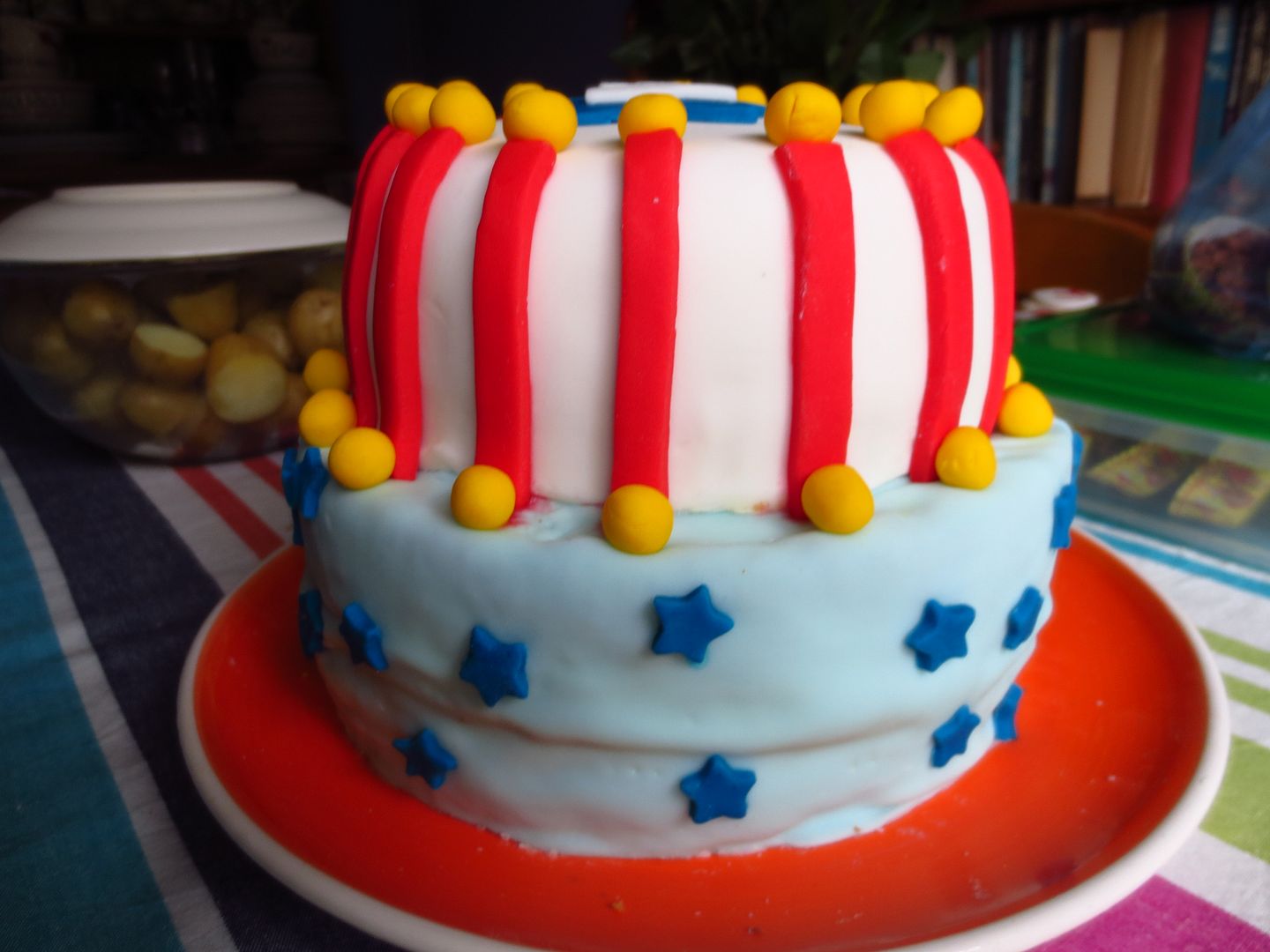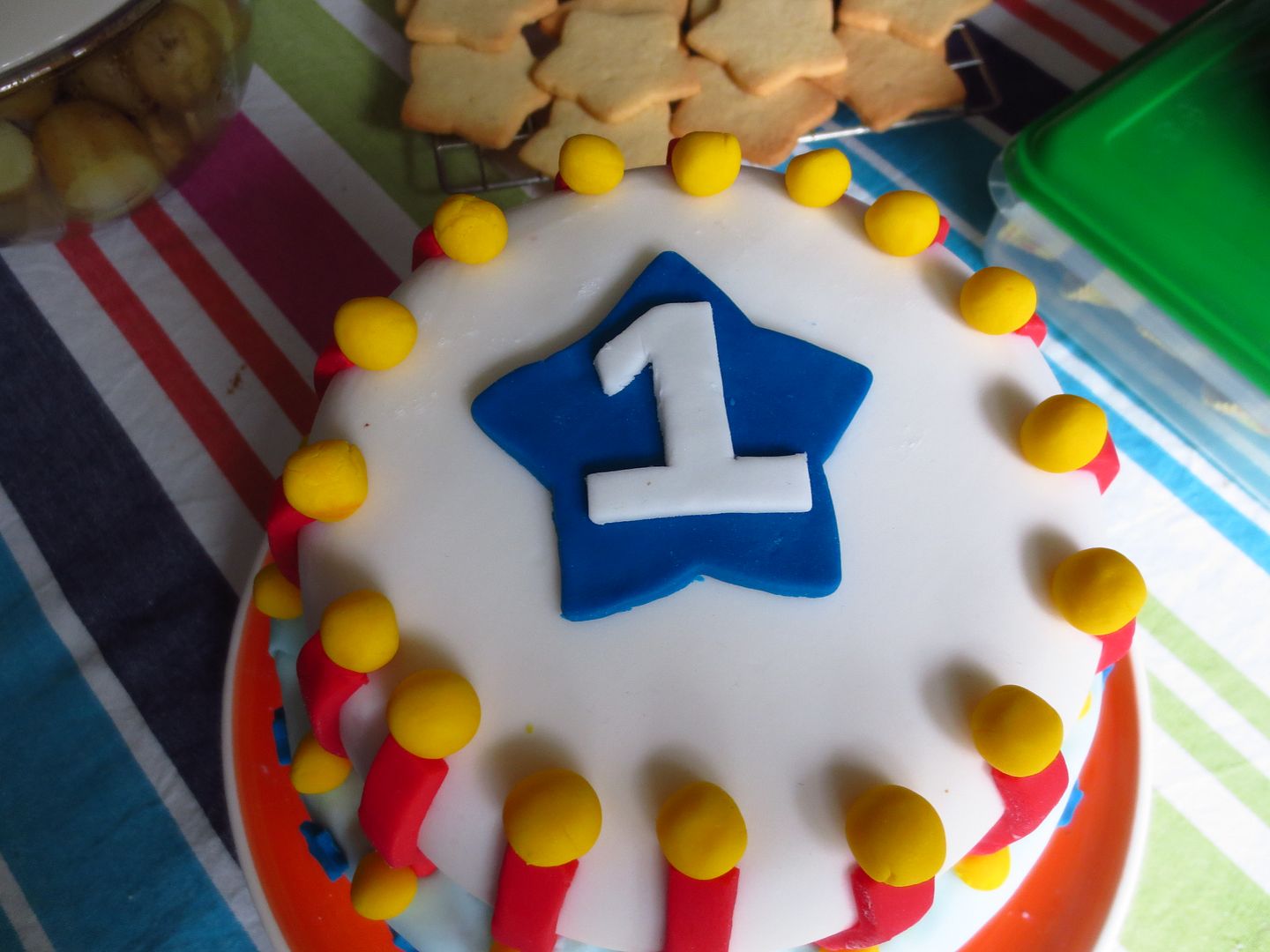 TTB work up from his nap when everyone had arrived and was understandably overwhelmed and clung on to me and his daddy for dear life, refusing even to put his feet on the floor! Bless him. Once he'd had some food and milk he was fine though and seemed to really enjoy being centre stage for the next few hours. He loved opening his presents and didn't want any help doing so, tearing the paper off in tiny pieces and then playing with his gifts.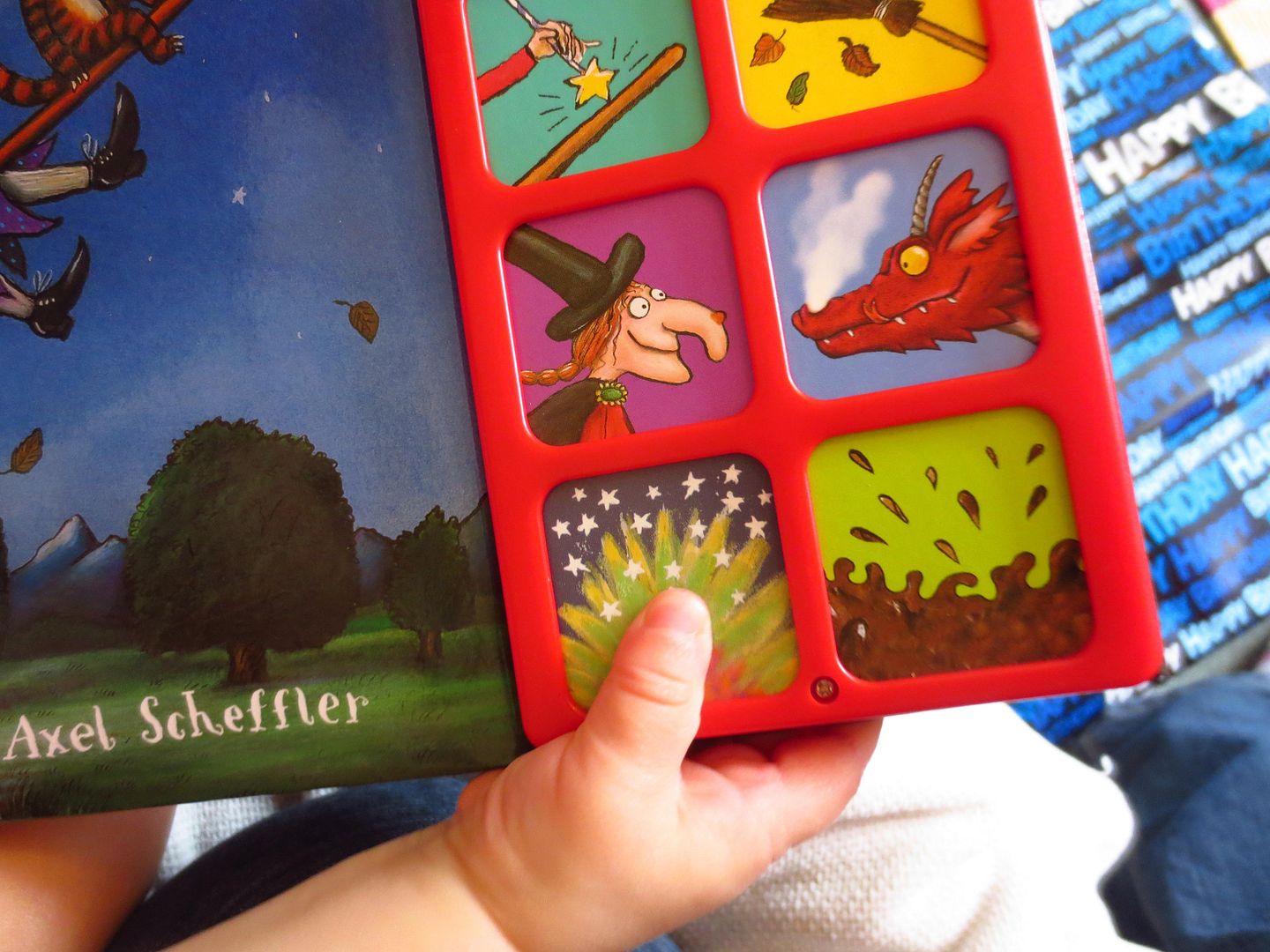 He was thoroughly spoiled by his family and my friends and received some gorgeous gifts, including a circus play tent, a little tikes rocking horse/seesaw (to live at my mum's!), beautiful books, super cool Fisherprice phone, a peg & hammer thing, push along cars and a sounds version of Room on the Broom
 which is arguably his favourite book ever. You should have seen his face when he started pressing the buttons!
He was such a star all day long, I was so proud of him. He was shattered at the end of the day!
He's a very lucky boy to have so many people in his life that love him so much.
:-)