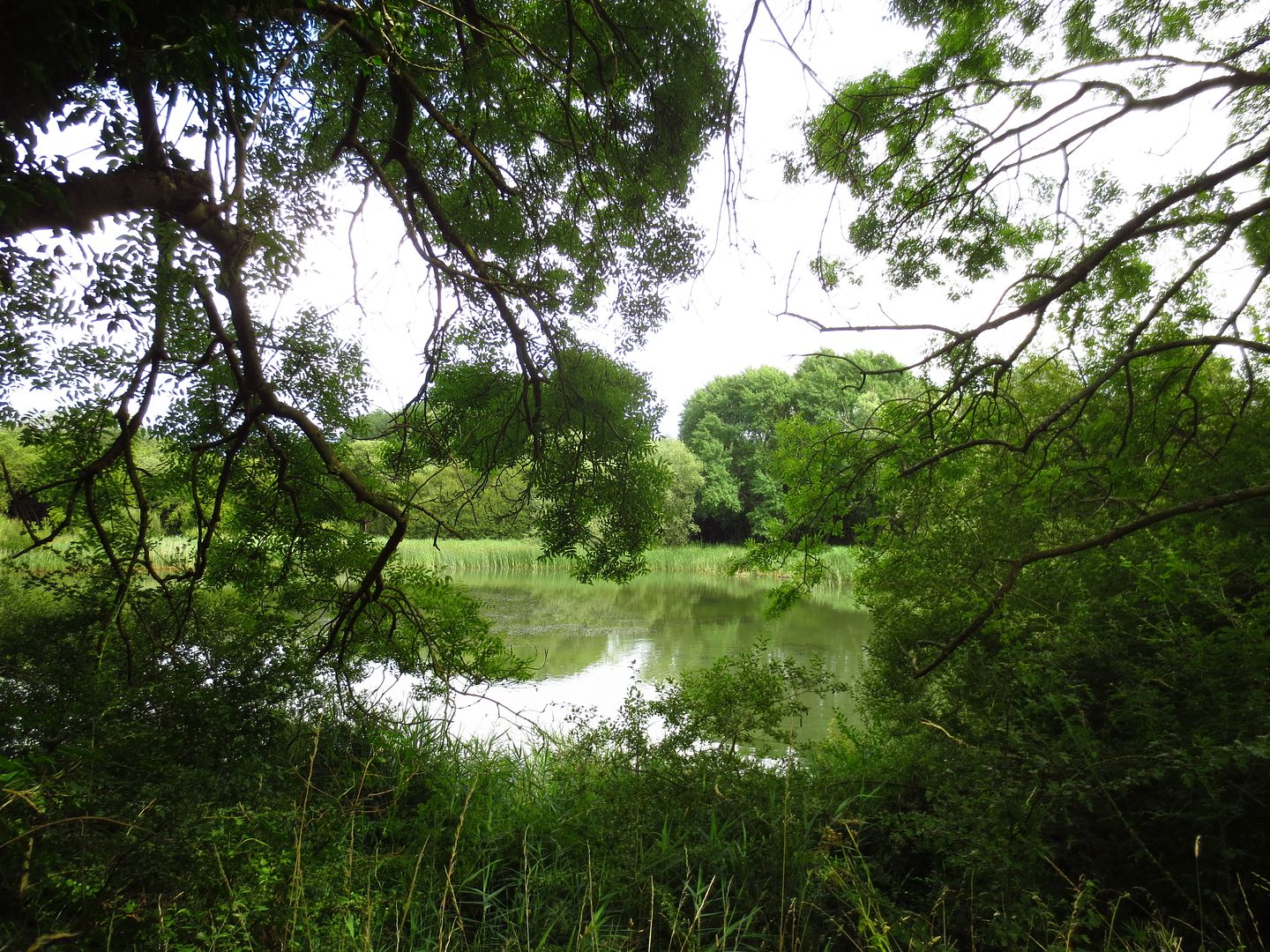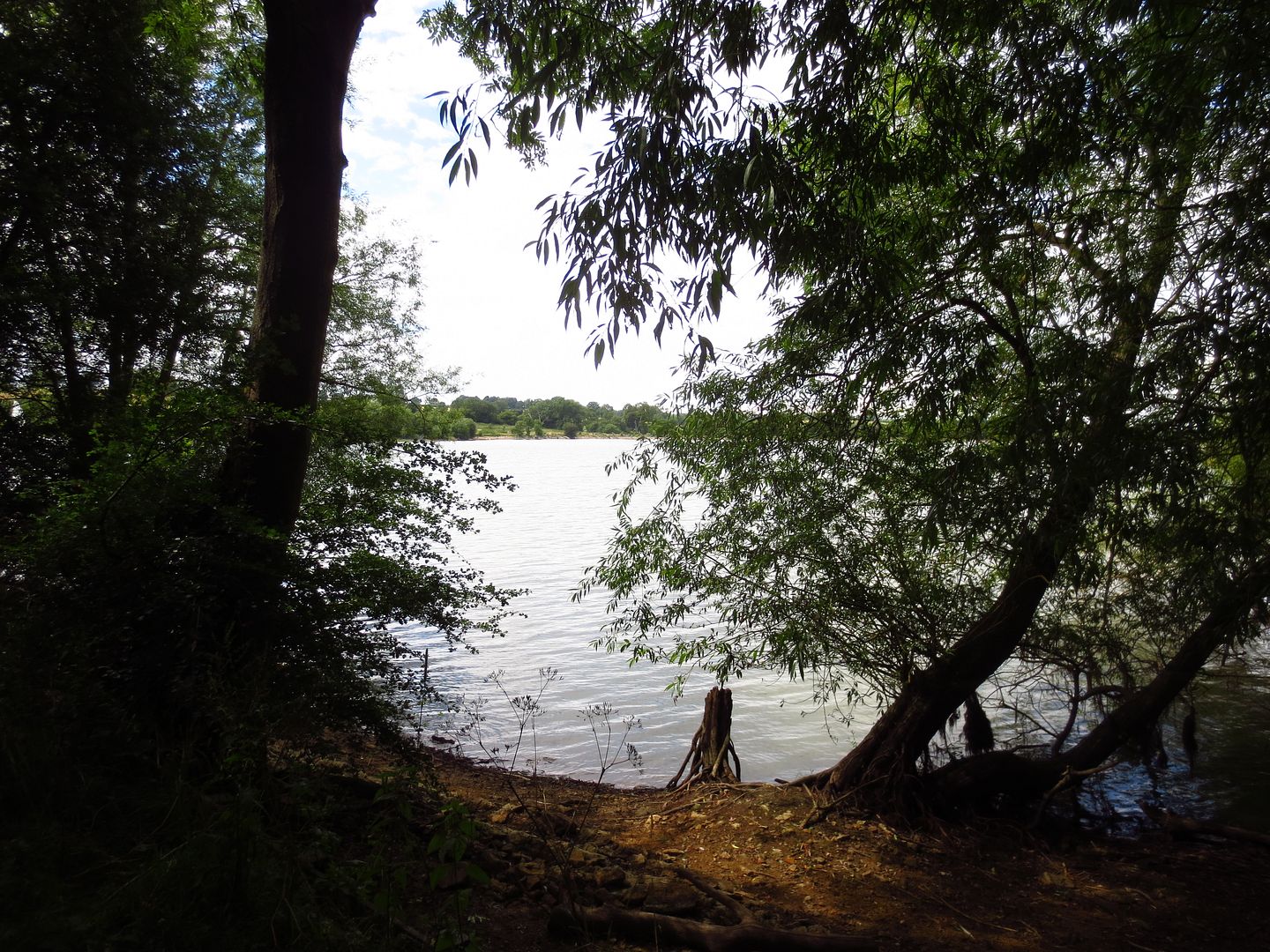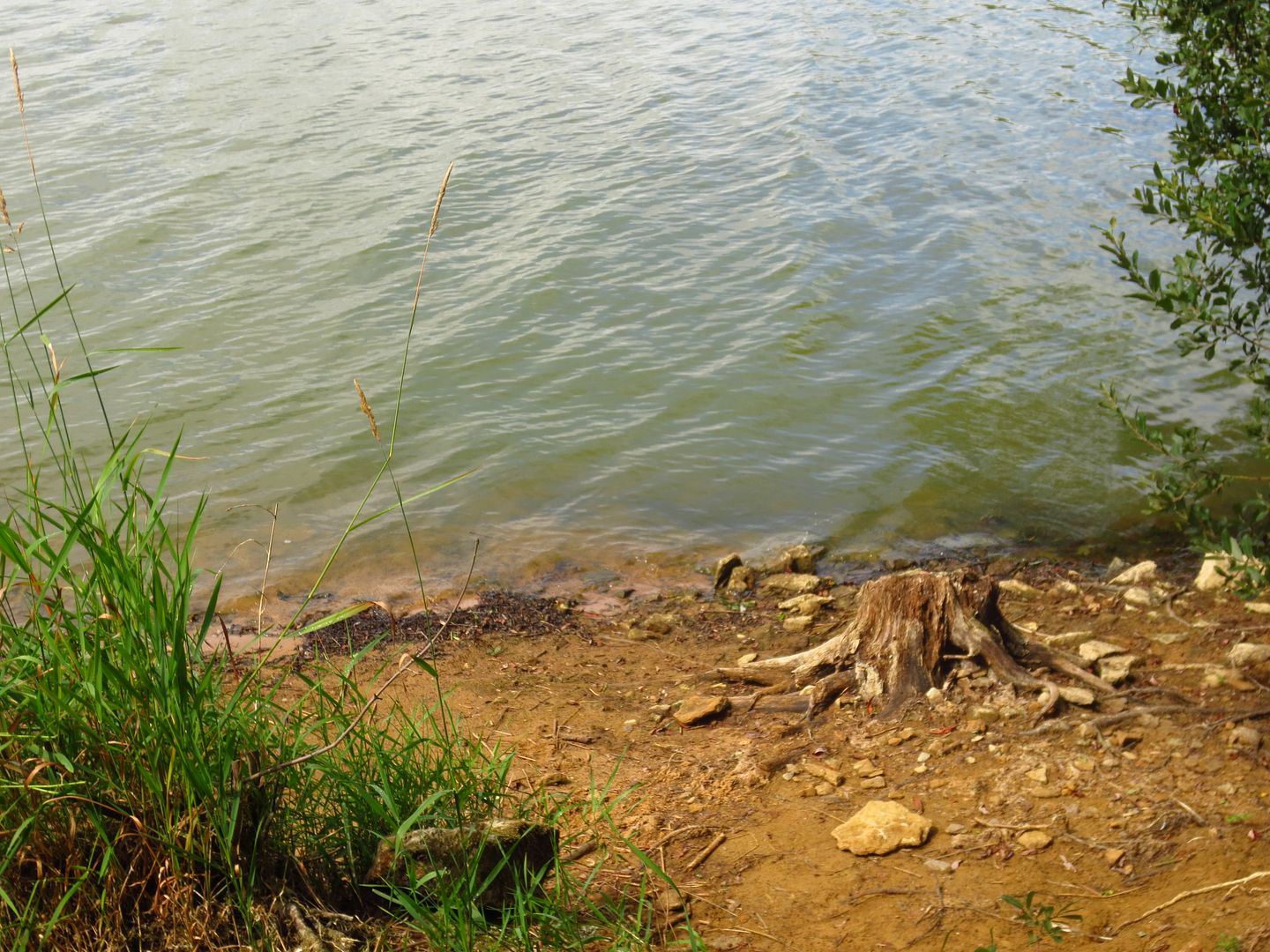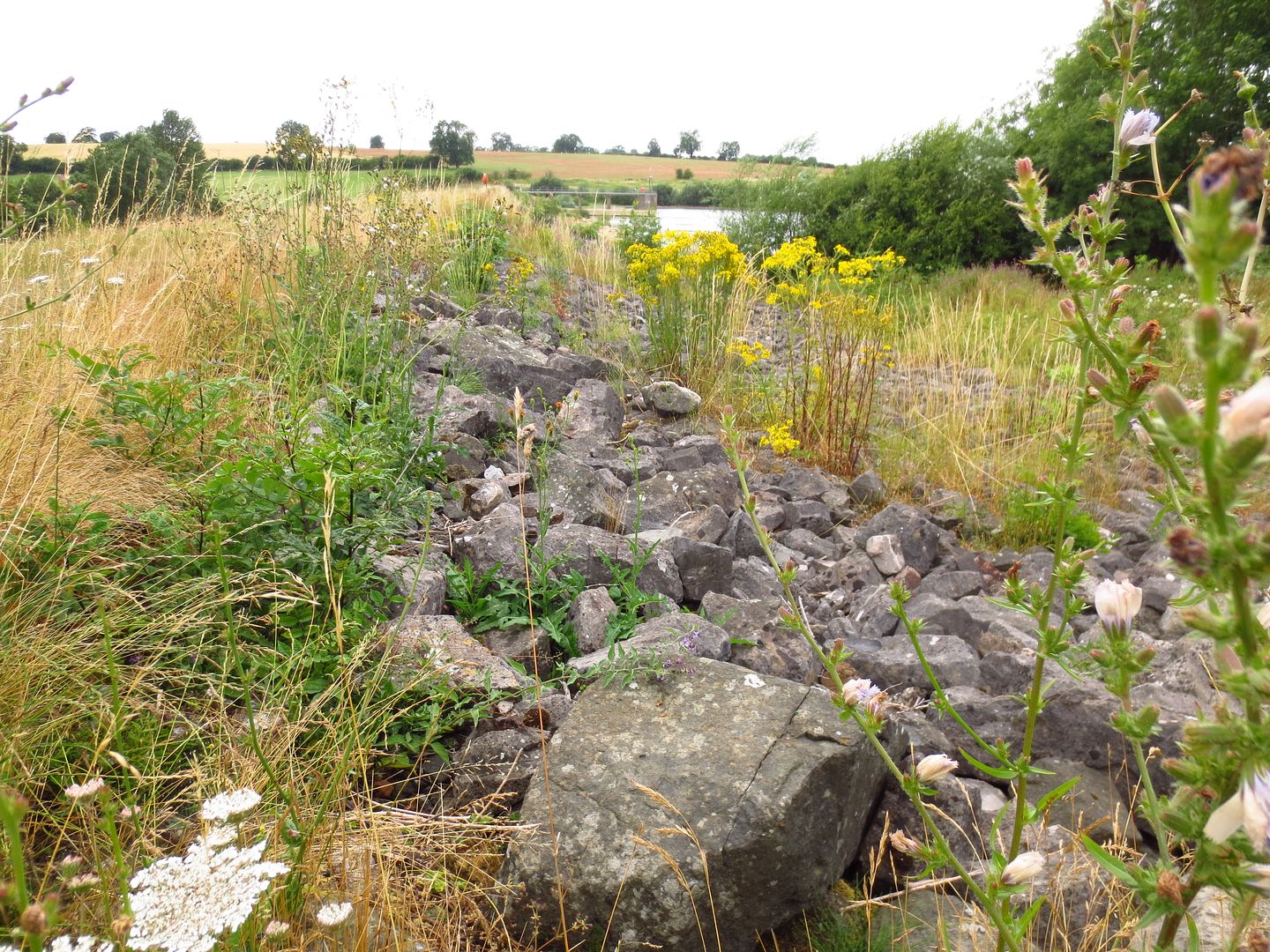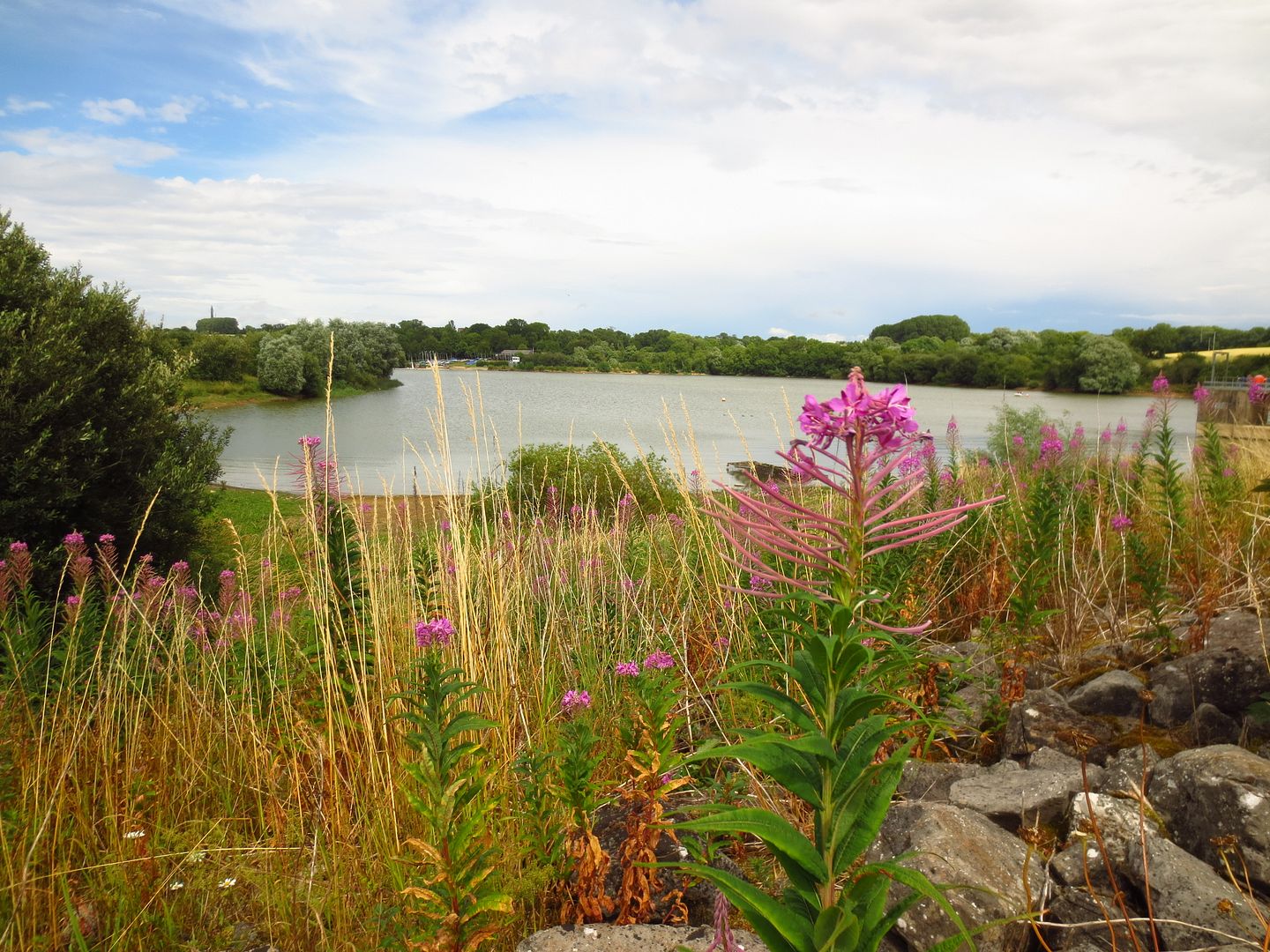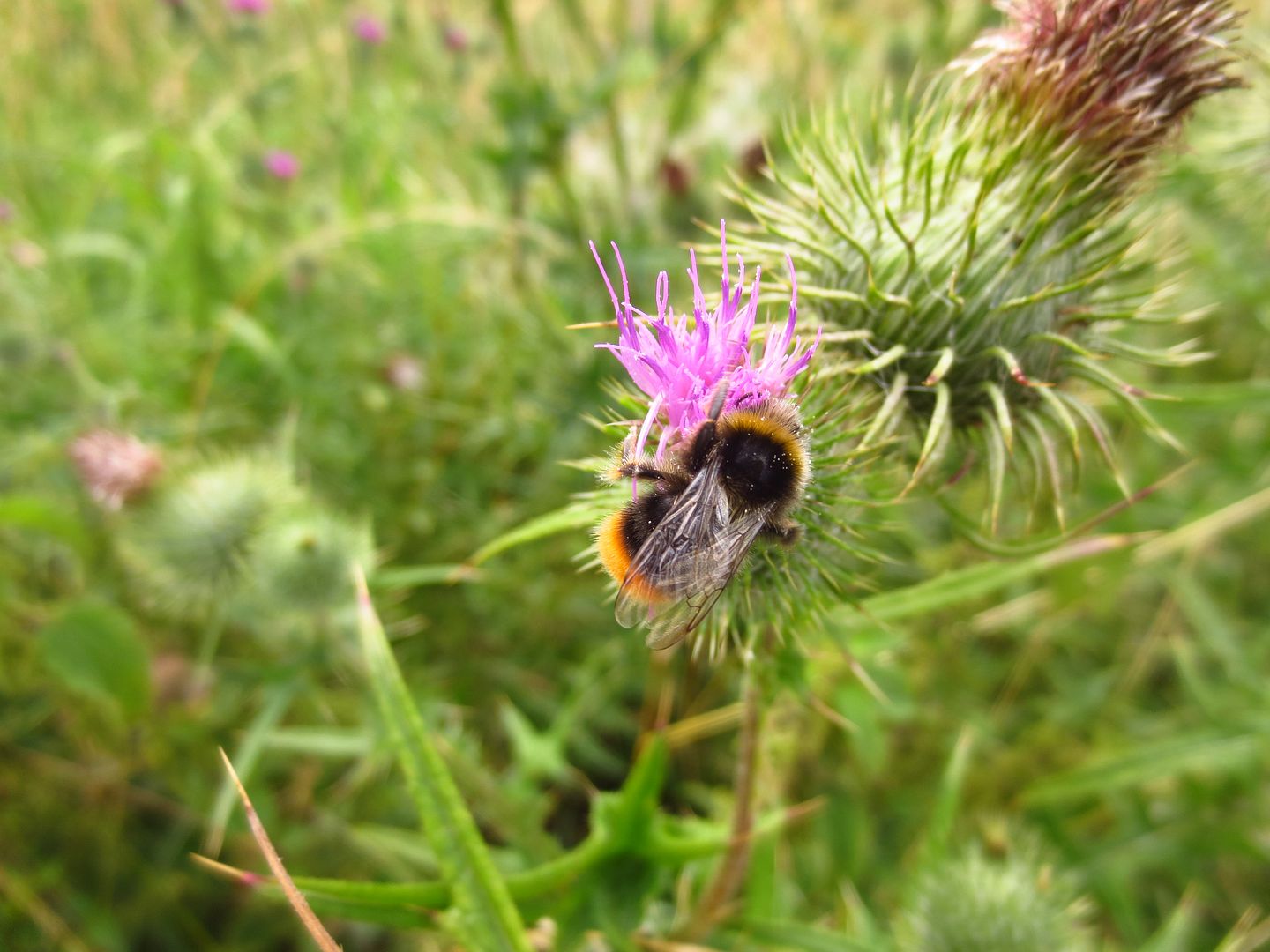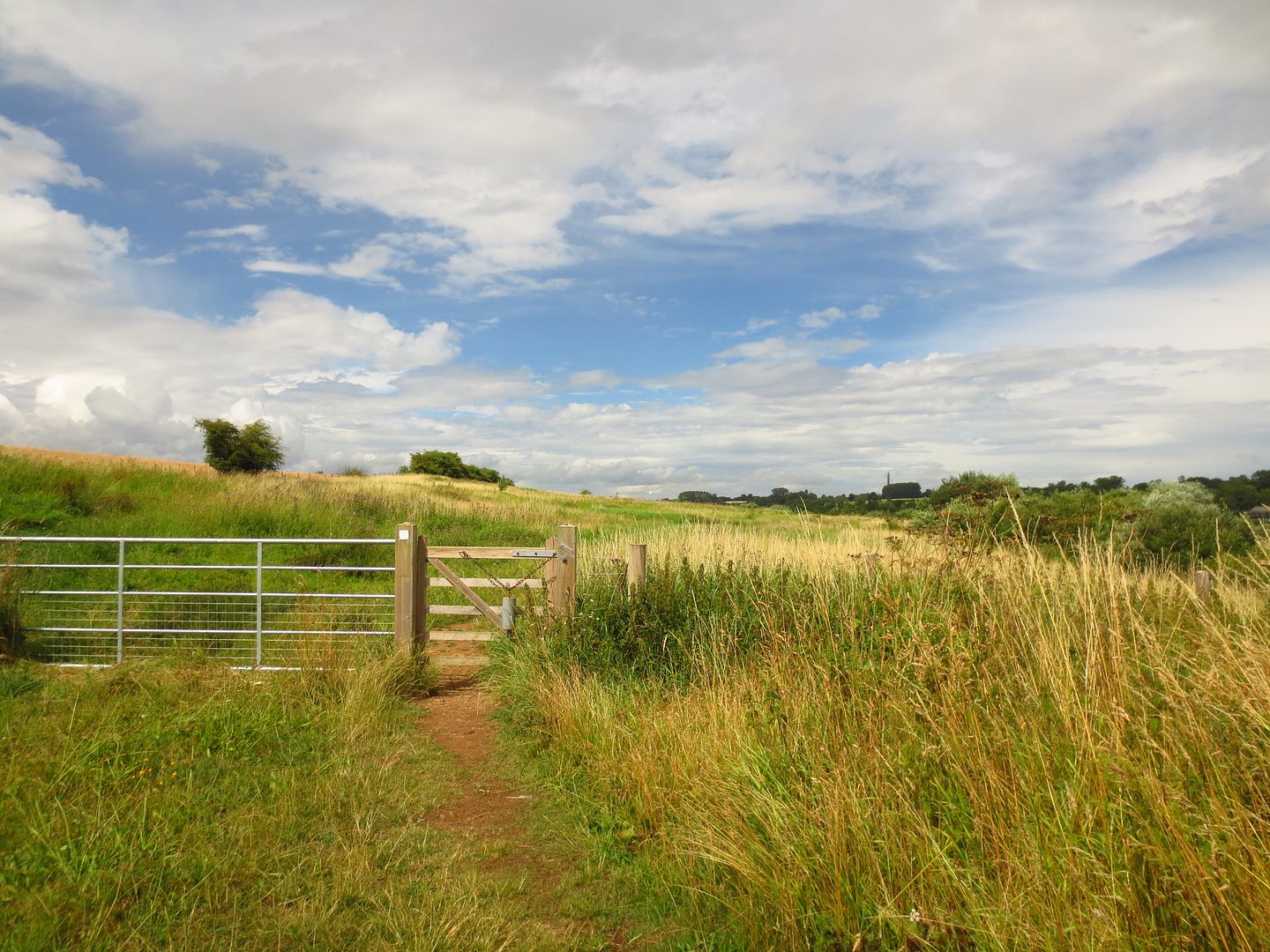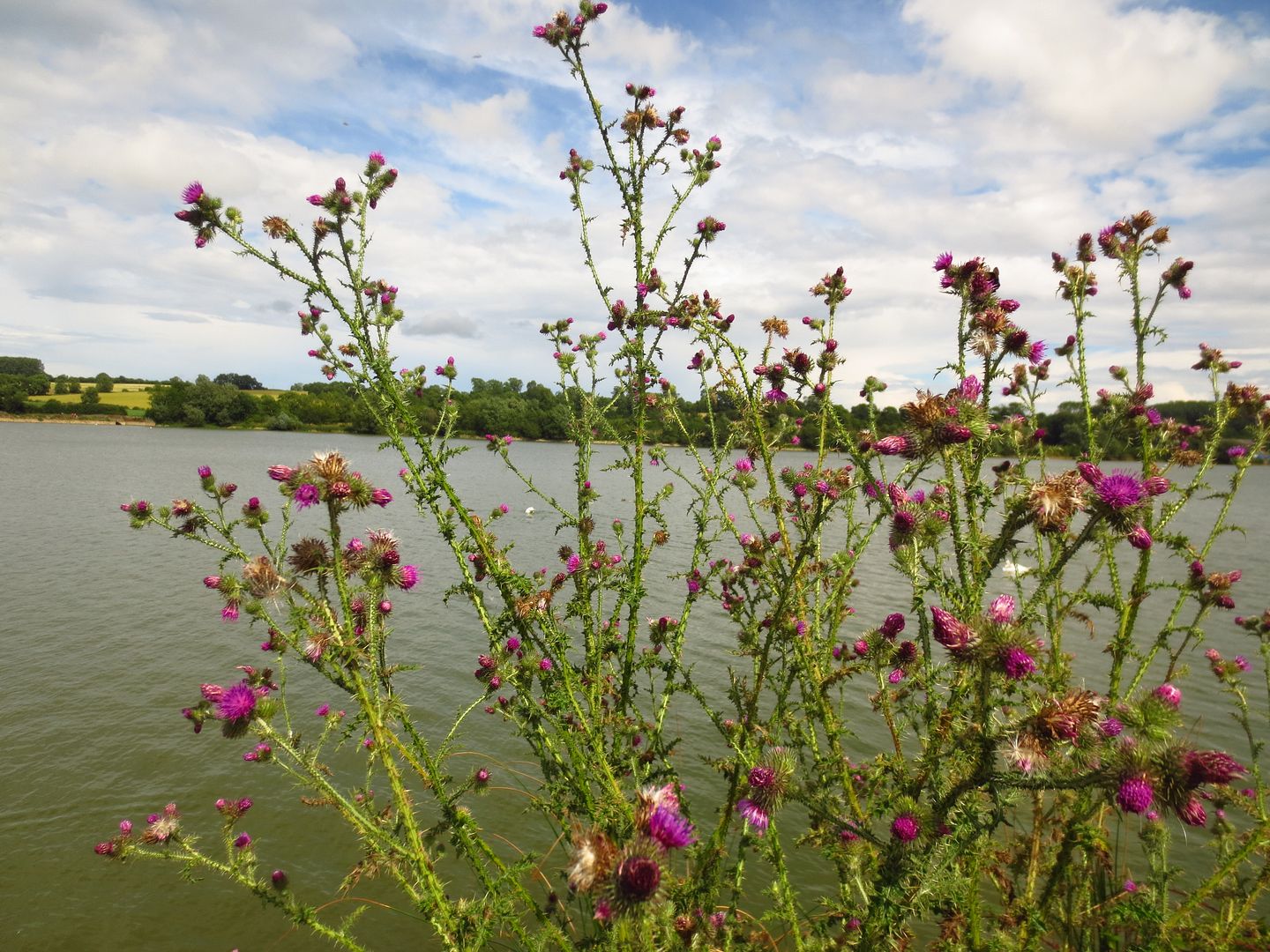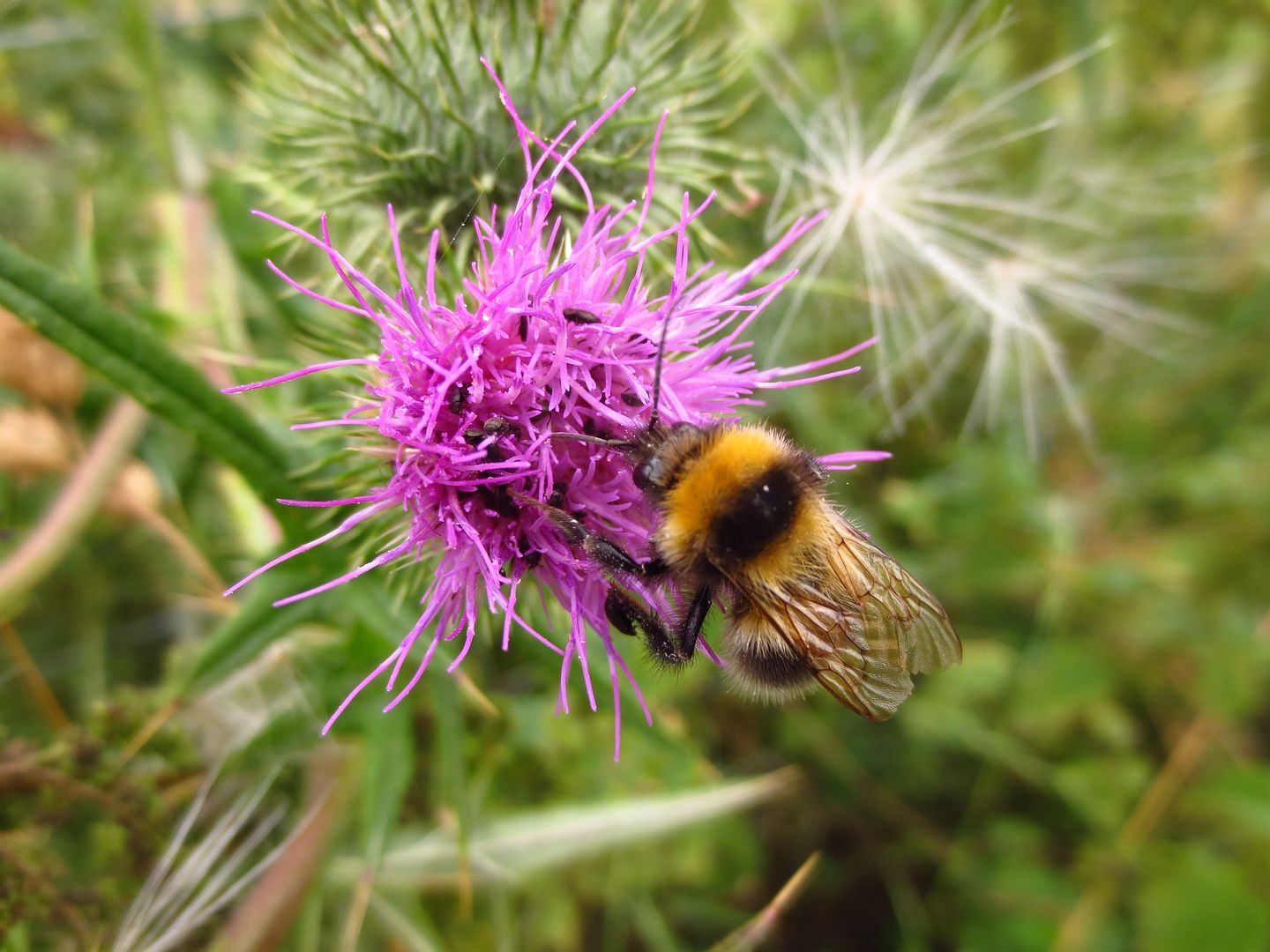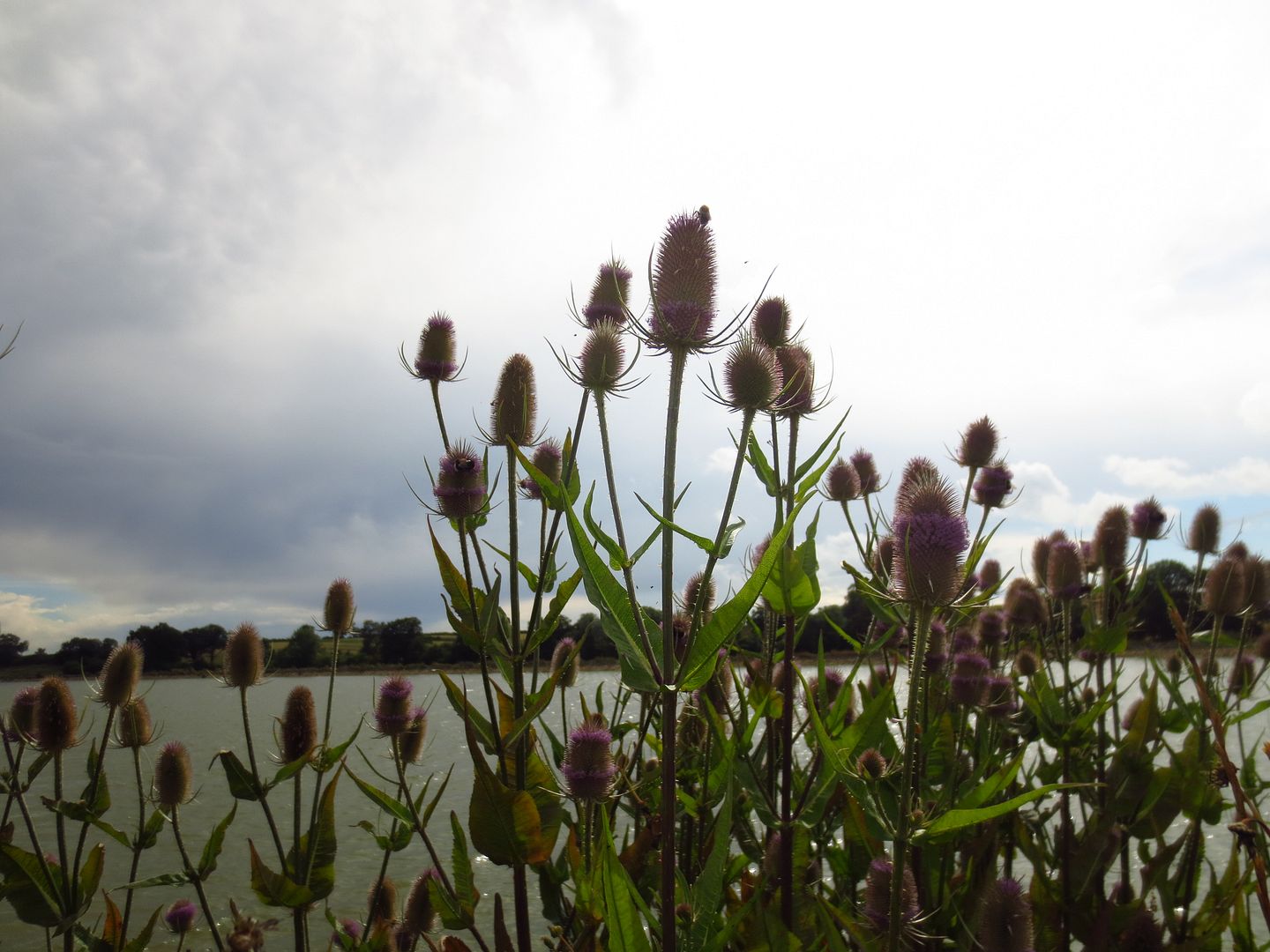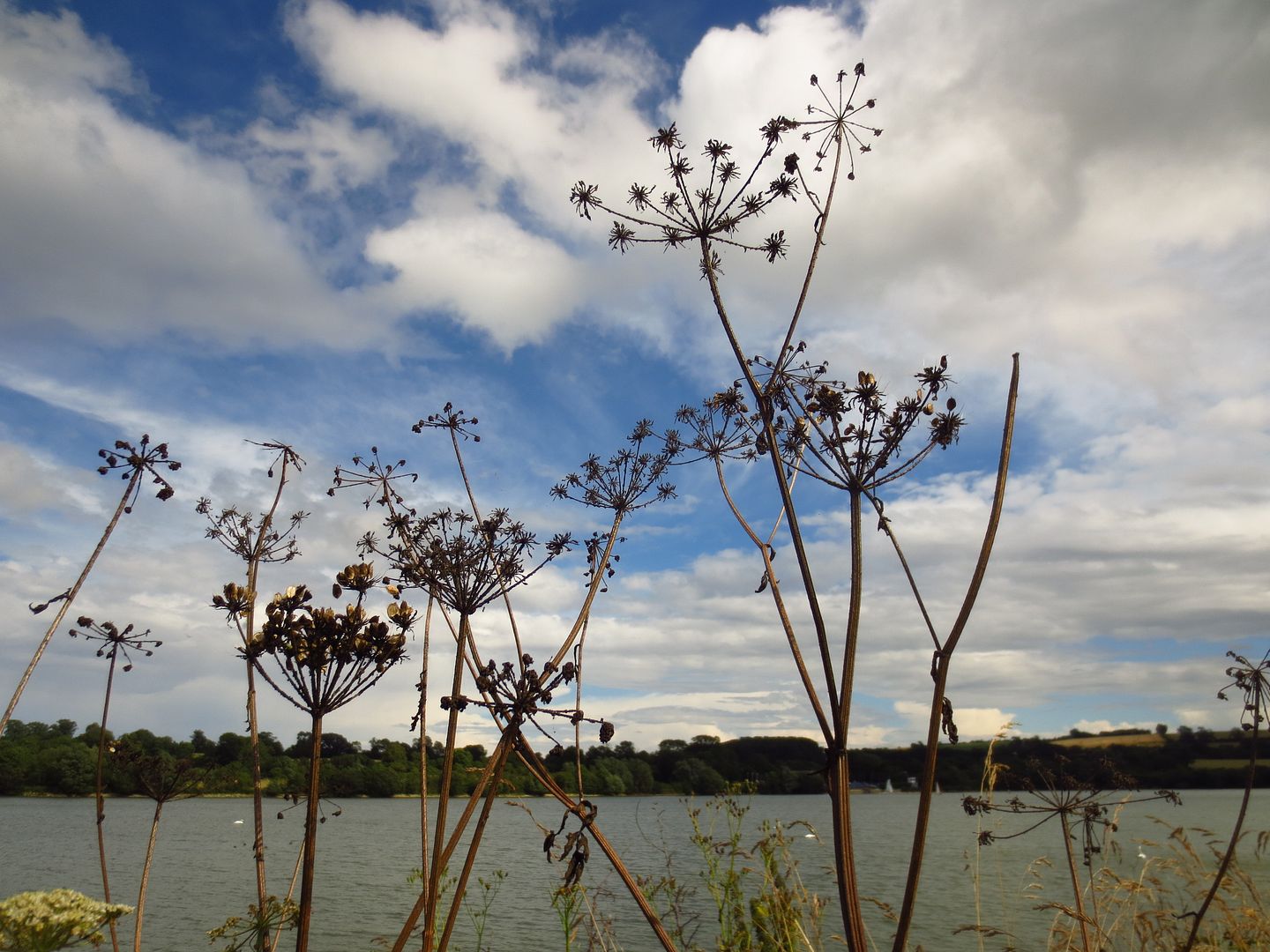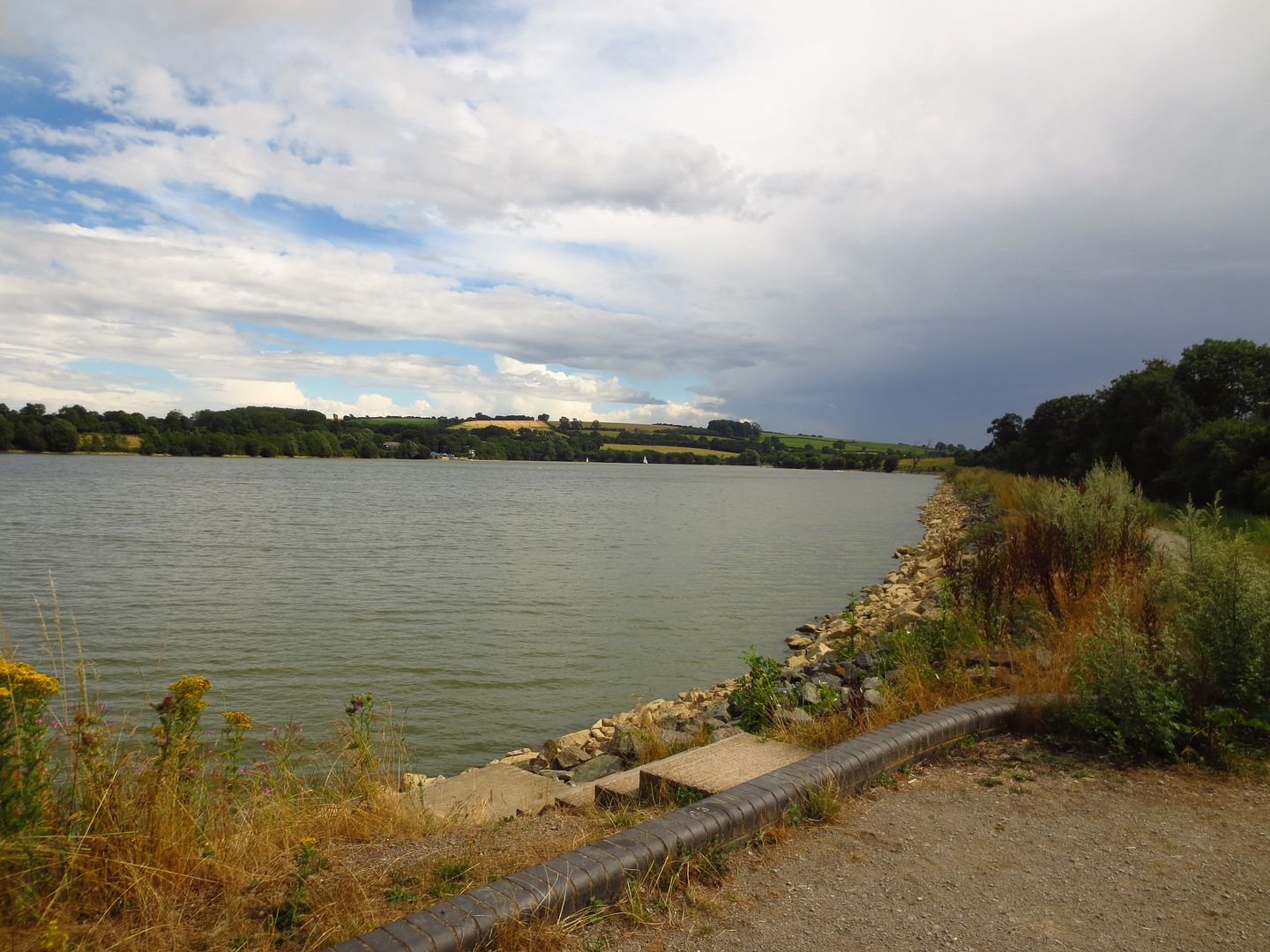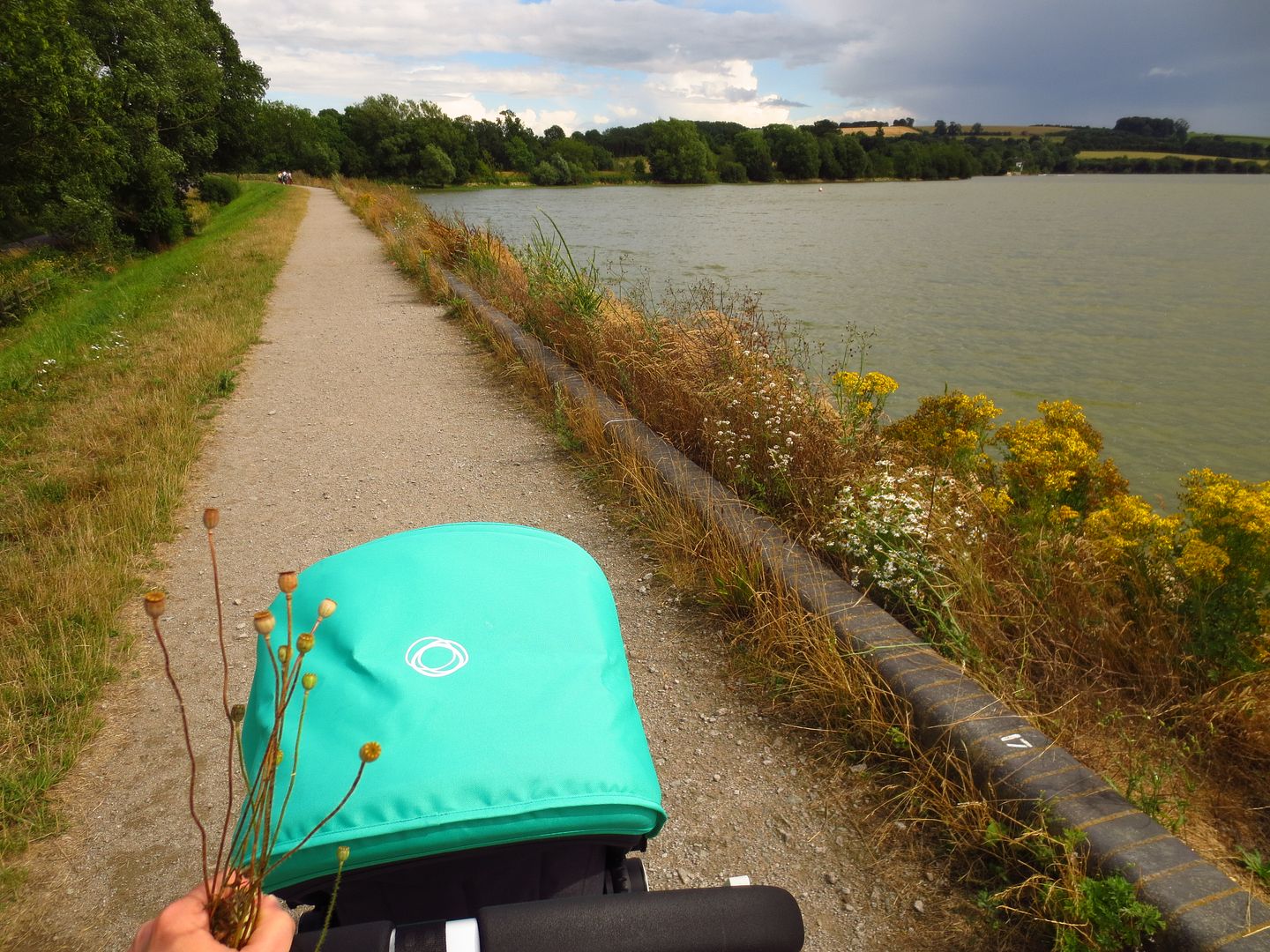 I do so love going for walks. I don't think I could have been accused of this as a teenager, but now I relish any opportunity to go for a walk (although, preferably flat and with some shade!) particularly where I can easily push the pushchair and where I can wield my camera as much as possible.
We spent less than an hour on our walk, time enough for a small person to sleep yet long enough for him to wake up and enjoy the last fifteen minutes of being out. I enjoyed the company of my father in law and his partner (Hiya S!) and the rich jewel colours of the late summer palette. We were chased by, but managed to beat, the grey rainclouds coming in from the West, and managed to soak up some unexpected sunshine (boy it was hot for a while) just around the time we passed through that gate photographed above.
The plants were teeming with bees (honey bees and several types of bumble bees) which made me very happy. I love bees! I am happy to see so many especially considering they are in decline. And the butterflies! Other than the Gatekeeper (I think) that I managed to photograph, I also saw Small Whites, Large Whites, a Red Admiral and two Peacock butterflies. My favourite things on this walk were the teasels with their little haloes of pink flowers, and all the bees & butterflies. The low point was when a fisherman managed to catch a swan. Yikes.
This is the first year that I can remember seeing so many butterflies. They are another insect that is not as prevalent as it once was and it's quite alarming how few you see nowadays. This year there have been loads! We even saw a Comma when we went to Stratford on Avon the other day. Lovely. It always strikes me as a bit odd that there isn't more interest generally about promoting bees and butterflies, given that they are an image used so frequently in media and pattern design.
Anyway. Walks = good. Butterflies = good. Bees = Good. Sleeping boy = good. Catching swans = bad.
p.s I'm ridiculously happy with my photos here. I have about twenty other bee close ups from this walk but I will spare you! I however like to sit and click through them and feel smug about their sharpness :-D