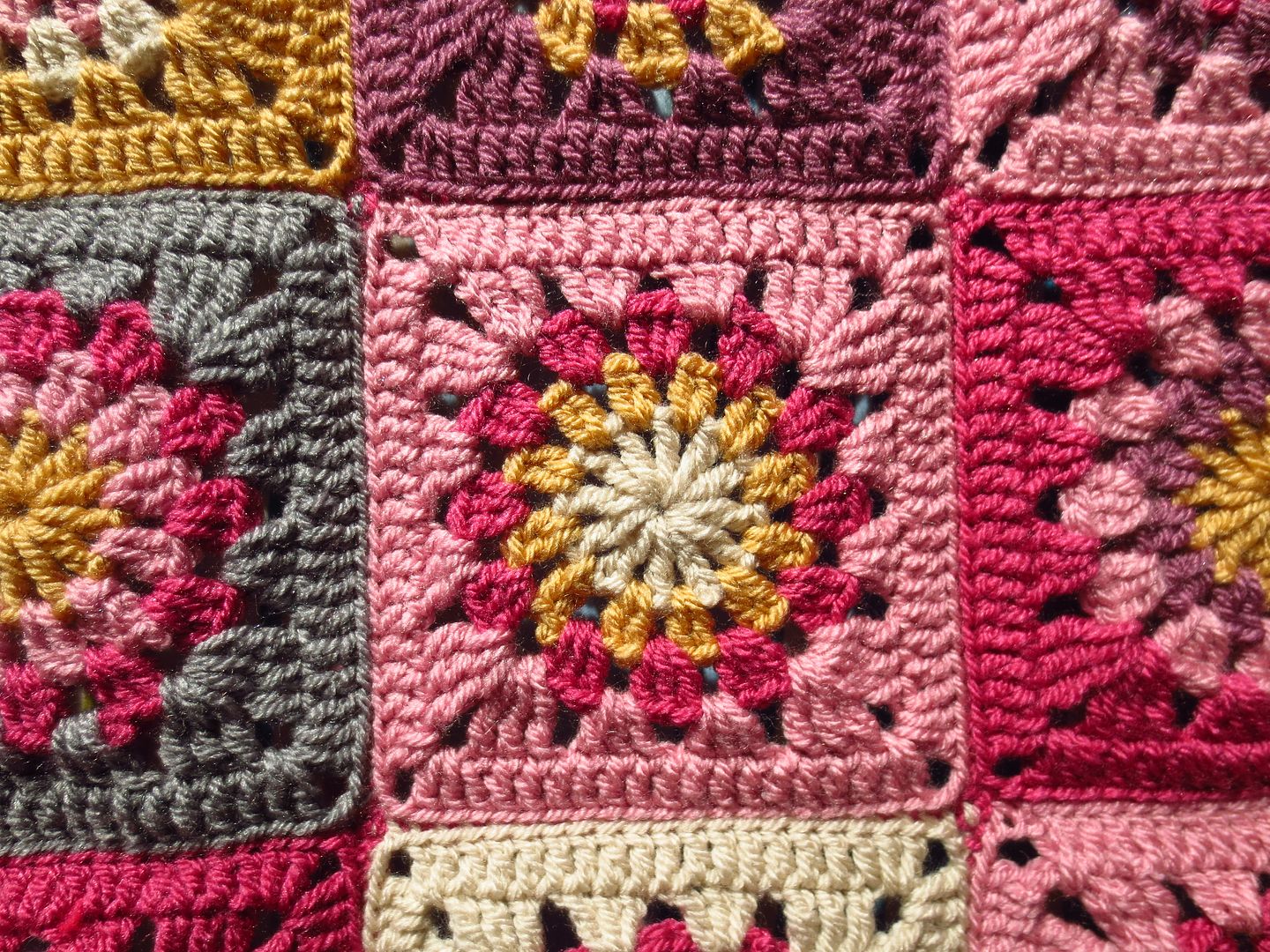 It feels like  a very long time since I've put any finished crochet on my blog. Or indeed any crochet! I have been working on this blanket for about three months but I couldn't share any photos with you because this blanket is a gift for my lovely friend Rach, who is due to have her first baby in September. (Just a note as last time I mentioned this I got congratulations on being an Auntie: Rach is my friend and is not the same as Rachel who is my sister. My sister is definitely not pregnant!)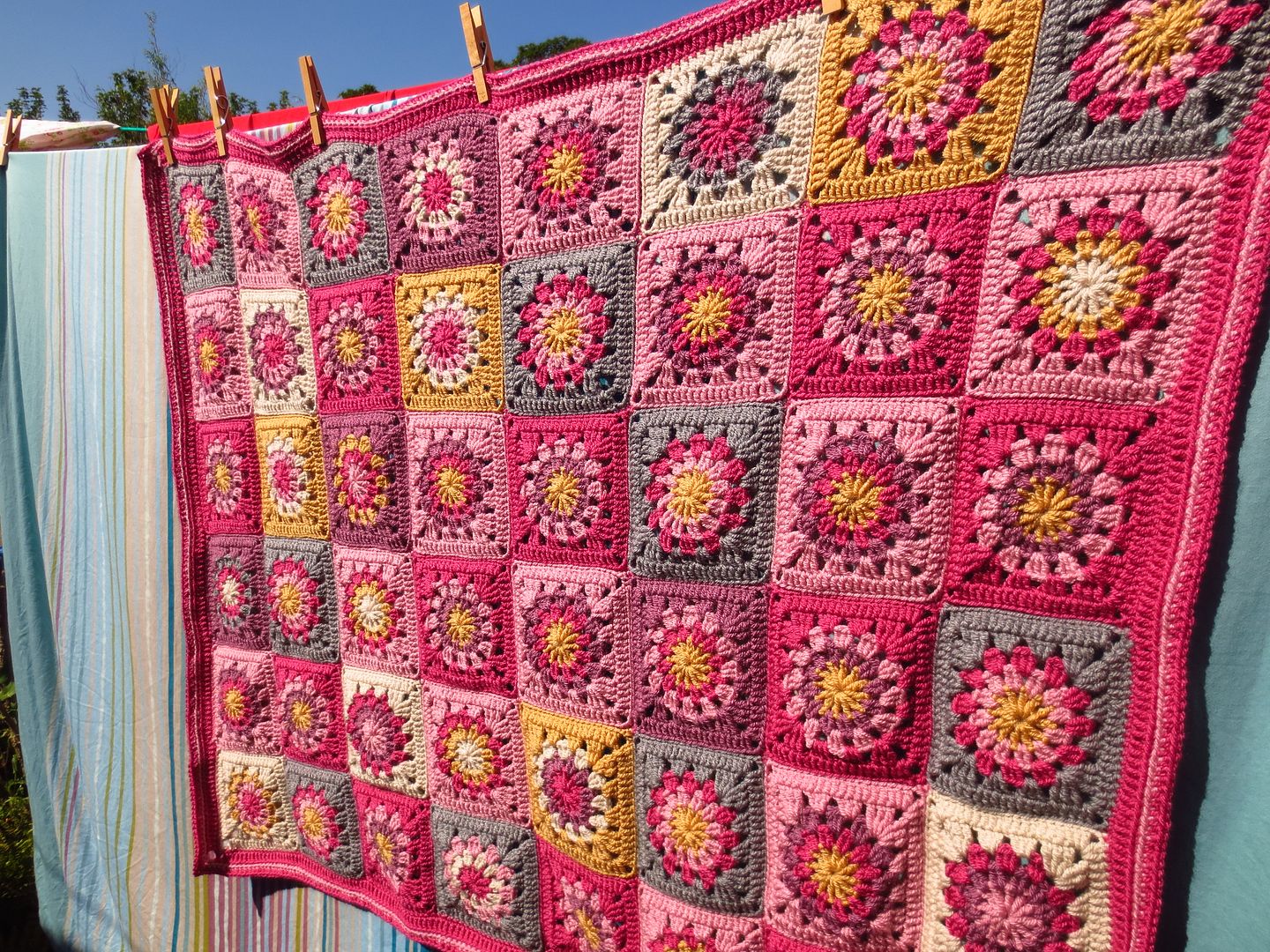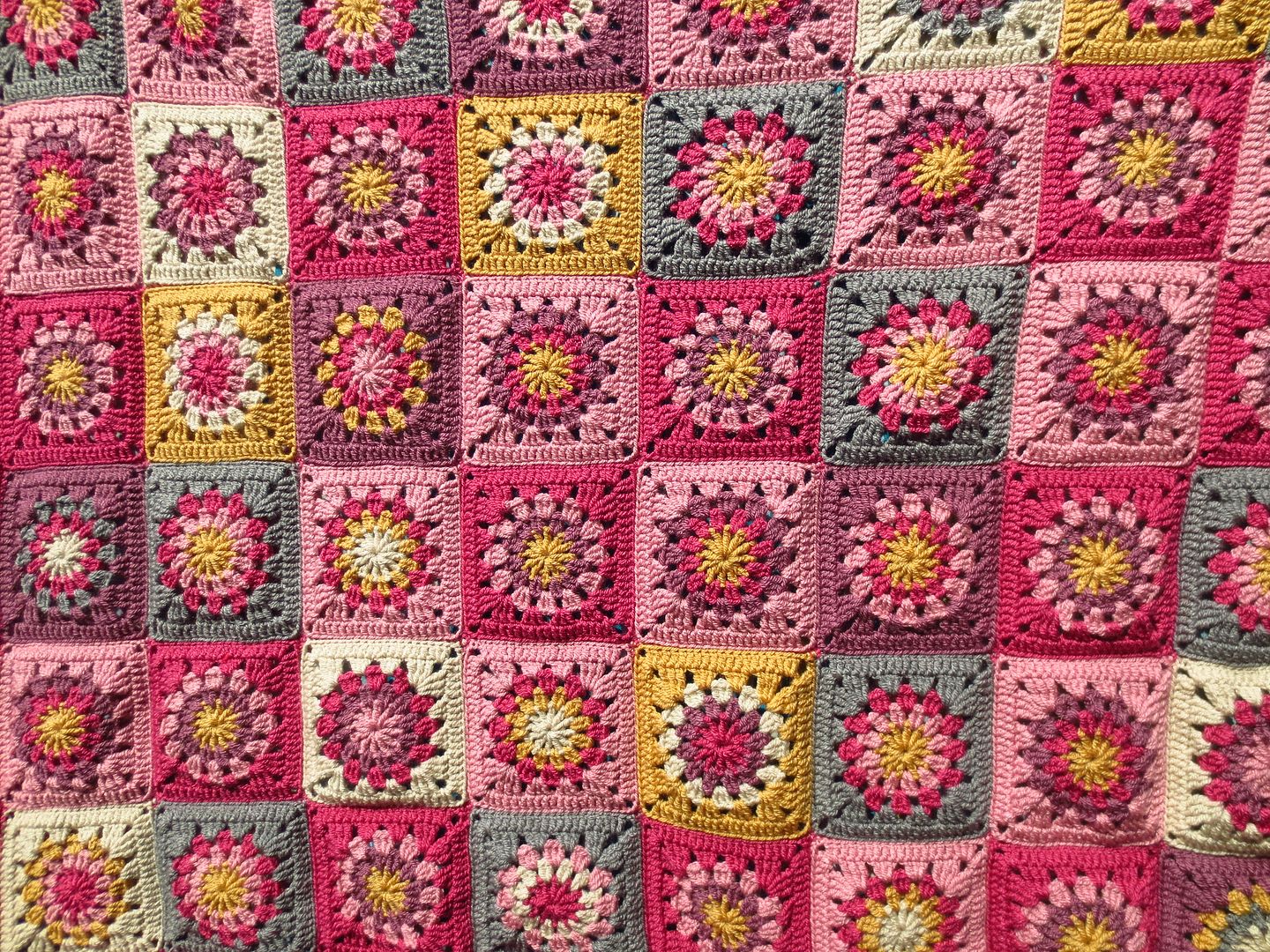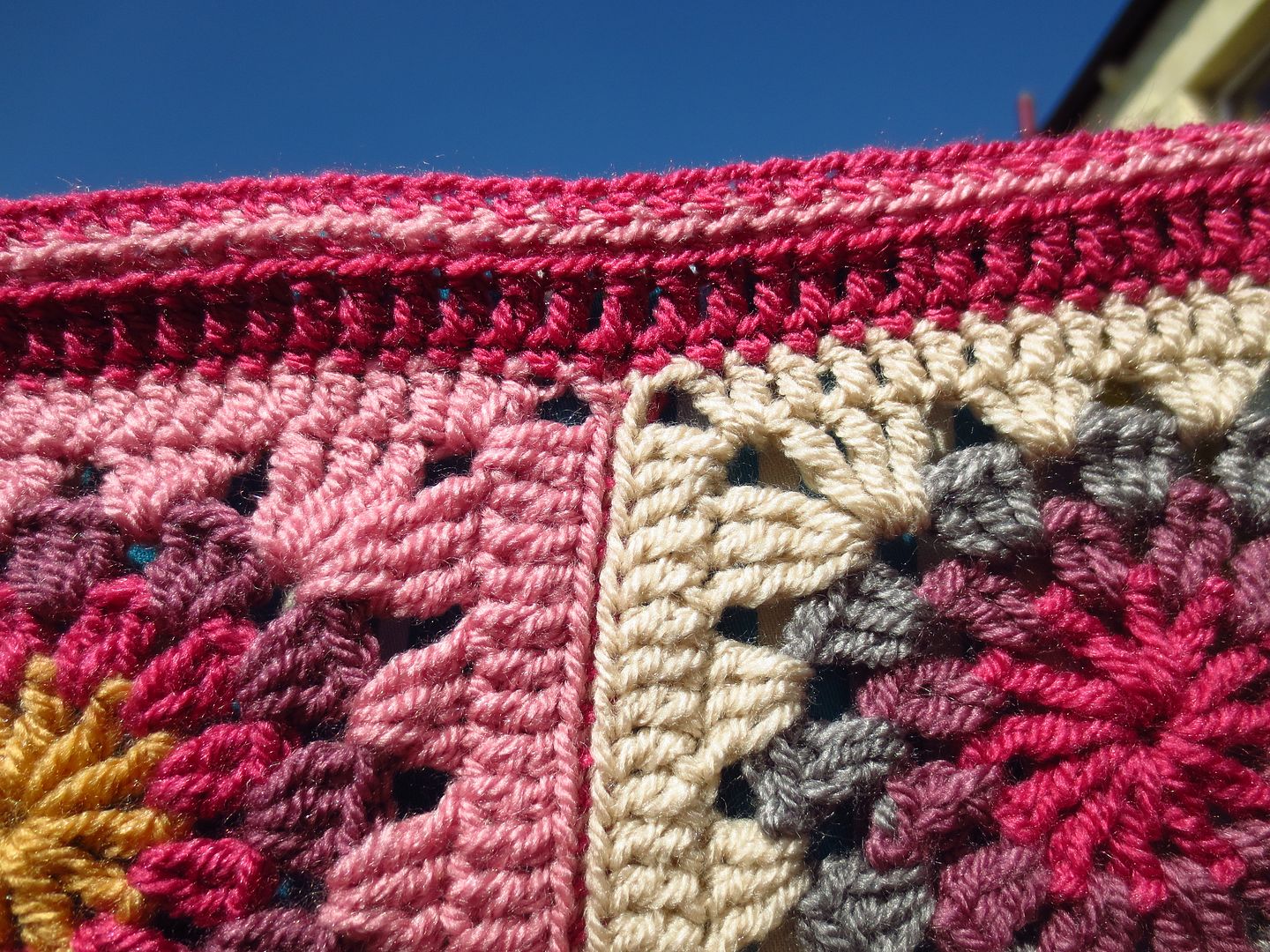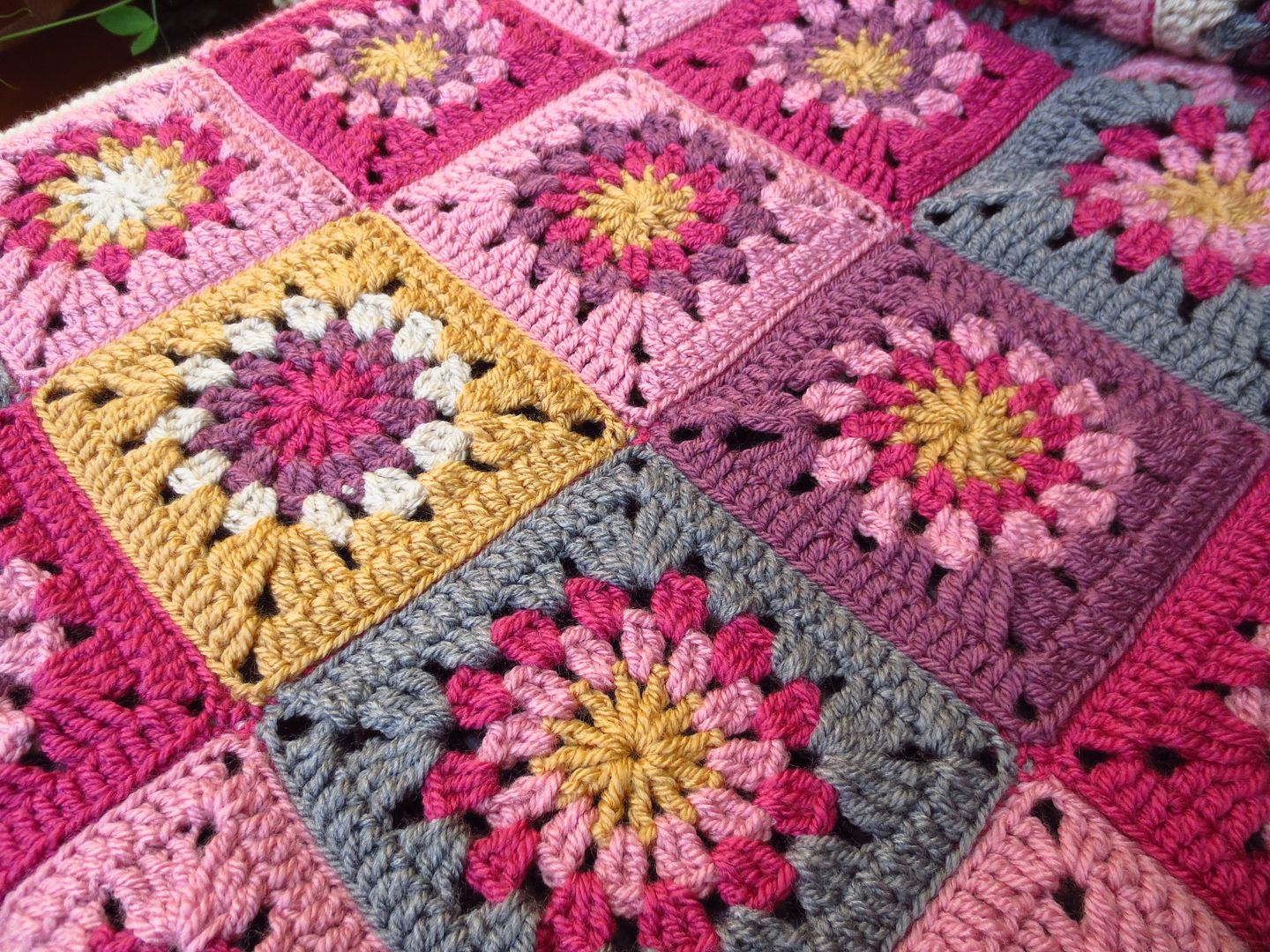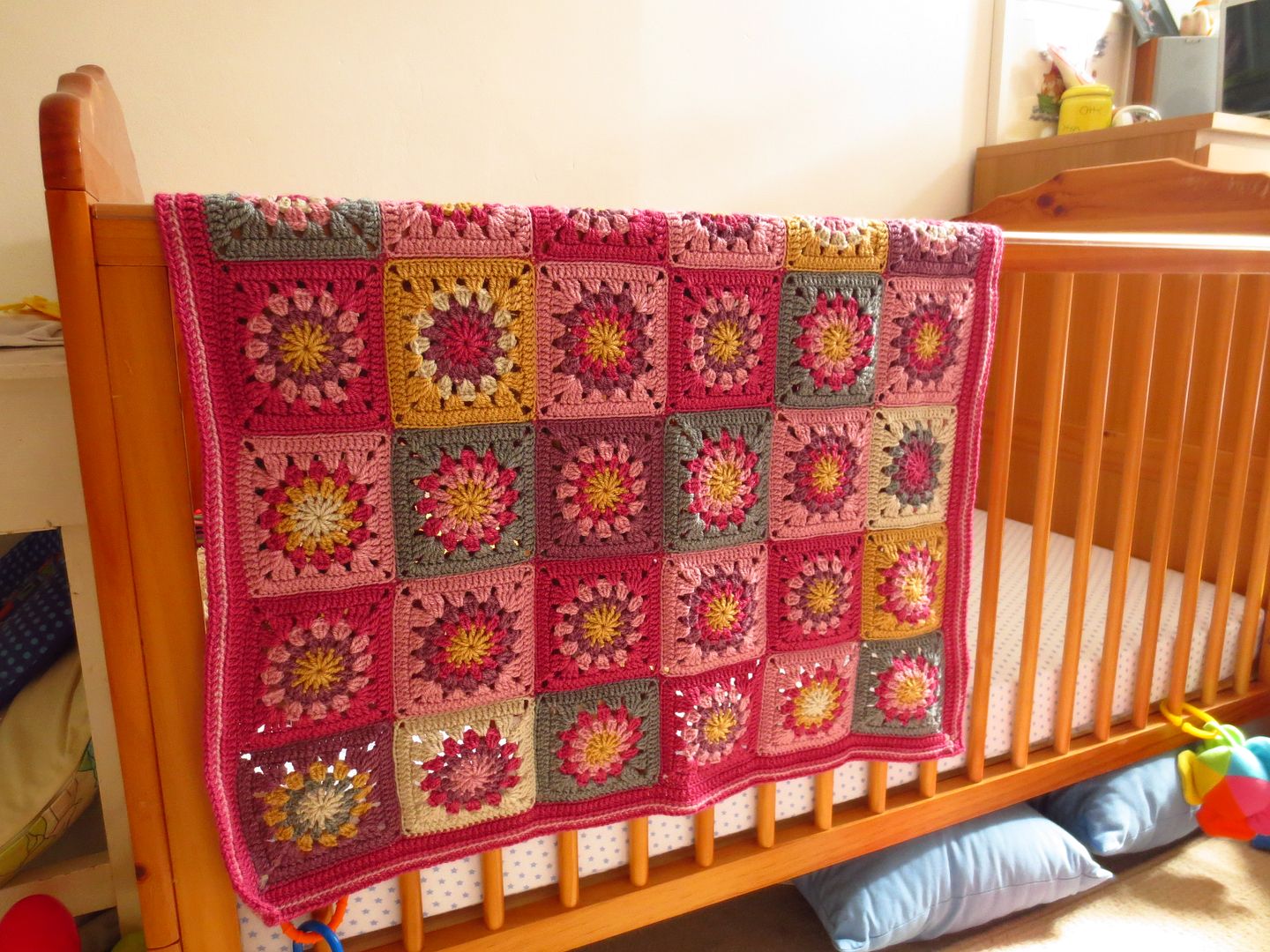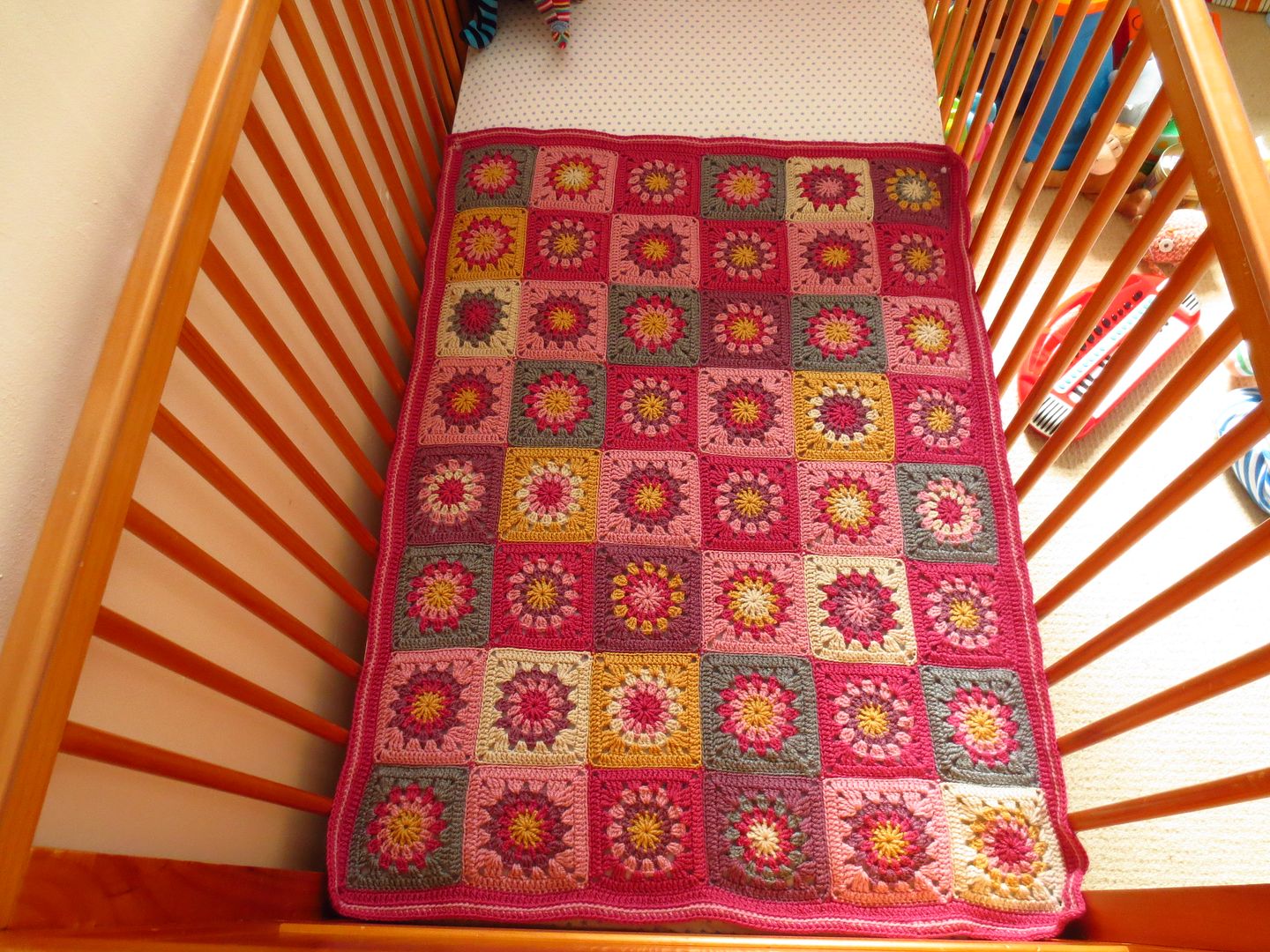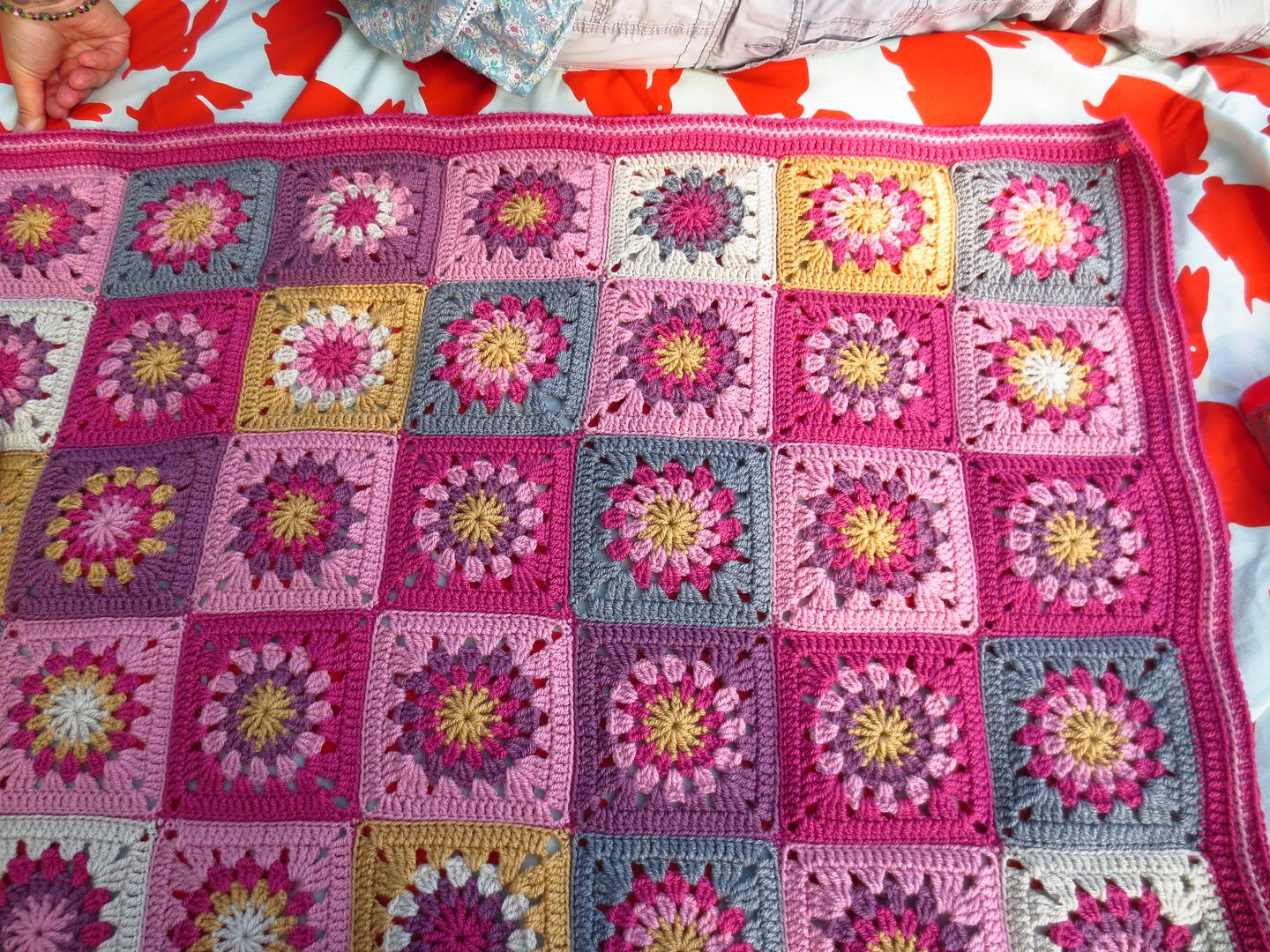 I bought the yarn about two hours after she discovered that she was having a baby girl. Awww! I chose Stylecraft Special dk because it works up very well, is nice and soft and most importantly for a baby blanket, it is washable and dries quickly.
The colours I used were: Raspberry, Pale Rose, Grape, Grey, Camel and Parchment. I wanted a pink blanket but not sickly pink or very bright pink and I'm pleased with the vintagey feel of it and how the camel just lifts it a bit. I tried it without the camel and it looked flat and boring. I started out with one ball of each colour: I needed to purchase more of the Pale Rose and the Raspberry, but I had yarn leftover from all the other colours.
I worked the blanket on a 4mm hook and the pattern I used was slightly adapted from how I made the Pink Daisies Blanket  a couple of years ago. There are loads of similar patterns around the web but I just winged it in the first place and made tweaks this time around. I'd like to make a pictorial pattern but I'm not sure when!
I used my usual method of joining the squares together, you can see my tutorial HERE. I used "Raspberry" to join the squares.
As usual I was a bit stumped as to what to do for the border. In the end, I kept it simple. I did one round of DC stitches, and then one round of TR stitches, both in "Raspberry". Then I did one round of DC stitches in "Pale Rose" and another in "Raspberry". These final DC rounds I worked in the back loop only as this gives a sweet ridged effect and also prevents the corners from curling.
The blanket fits perfectly in a cotbed, and measures approximately 70cm wide and about 100cm long. I'm guestimating that as I didn't measure it. A UK cotbed is 70x140cm and you can see above how it fits.
The colours made me think of honey and roses, hence the name. I have already given it to Rach because I was desperate to blog about it and she did love it. I'm so pleased and I can't wait to meet Baby Girl in a few weeks time :-)
x