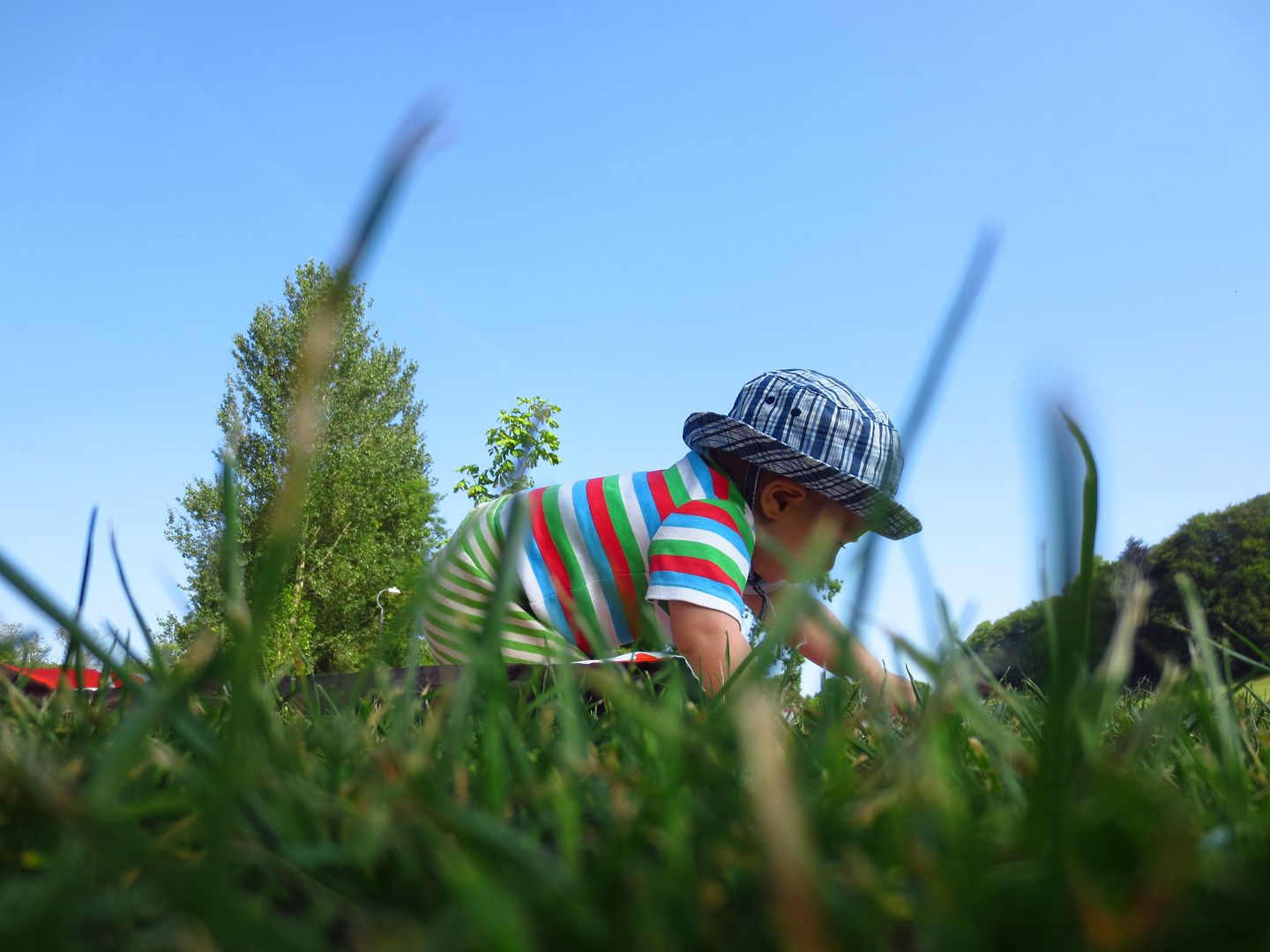 My not-so-Royal baby turned ten months at the weekend. That's scarily close to being a year old! His birthday is not far off and I am looking forward to holding a party for him at my mums, as well as doing something more local for my (and his) friends here.
I admit – I was excited about the arrival of the Royal Baby :-) He will be in the same school year as TTB (obviously not in the same school!). I've been thinking loads about how William and Kate must be feeling and how excited and happy they must be. I can't imagine how awful it felt going into labour and having the whole world knowing. I found it hard enough with one or two people texting me – I turned my phone over to Andy in the end because it was so distracting. This baby is going to grow up under such scrutiny and I can't help but feel sorry for him in some ways. Ditto William and Kate – it must be hard having a baby and knowing that really he's not just yours, he belongs to the Royal Family brand and you have to share him with the world. I don't blame them for not introducing him to the world straight away, if I knew that this was the only time that he would be *just mine* I would be hanging on to each of those last private moments.
I'm curious as to what they'll call him though … my prediction is Alexander William George. What do you think? I think "William" HAS to be in there somewhere!
x