Do you collect anything? I'm trying hard to reduce the amount of "stuff" that I have in my house and I'm doing quite well. I didn't realise how much of a hoarder I was but when I finally started sorting through things with my ruthless hat on I found that I wasn't really as attached to things as I though. I had a box full of small bits and bobs from my teenage years including my first mobile phone (a giant motorola M3788e that I saved up for myself and was SO pleased to have), passport photos of my boyfriend when I was 16, a Princess Fiona from Shrek toy that was free from Pizza Hut, various purses and half packets of playing cards. All little keepsakes that meant enough to keep them at the time but really I don't need them and I'm not attached to them at all. (I also found quite a lot of small stones and pennies, does everyone collect random rubbish or is it just me?)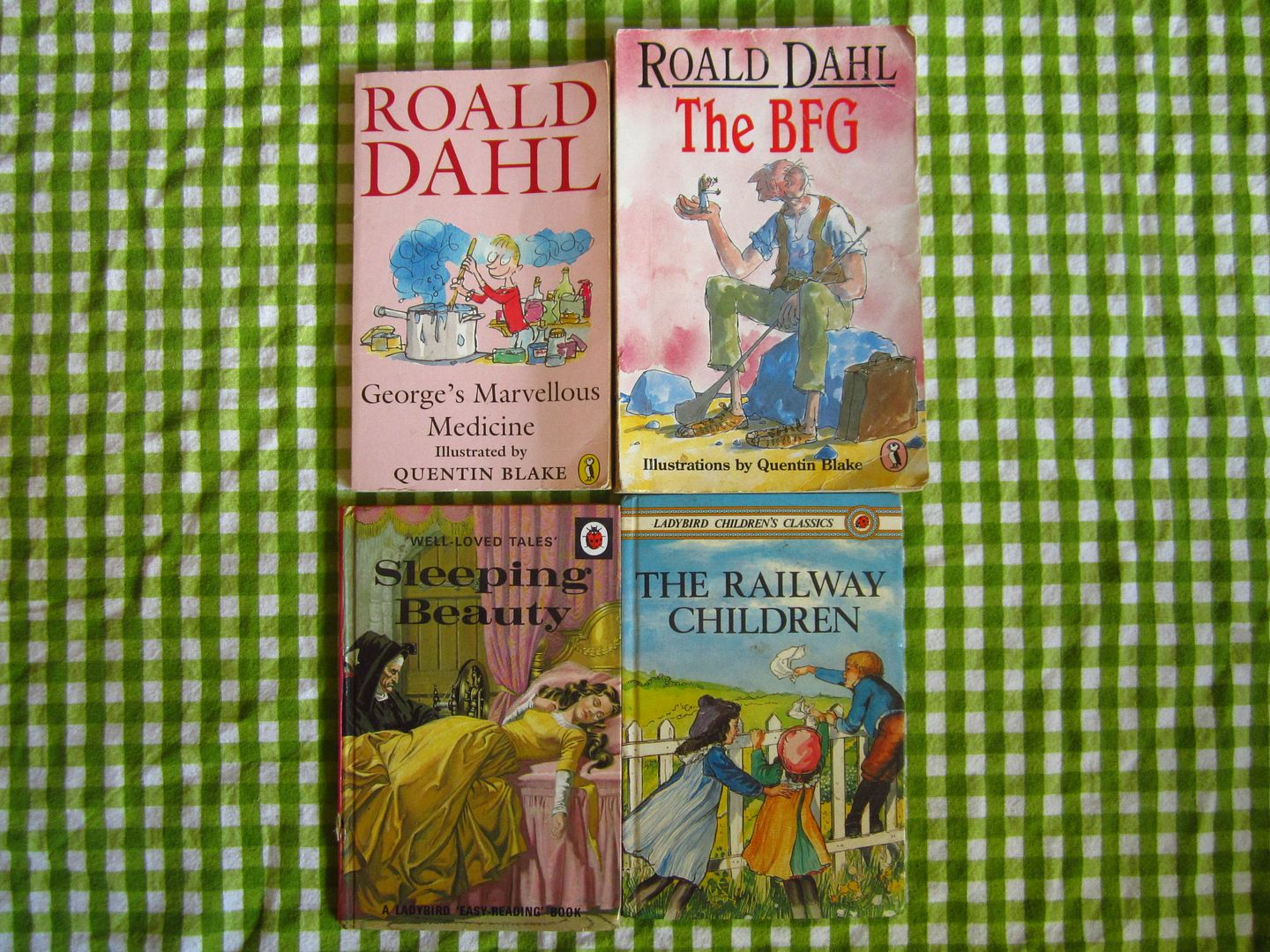 Despite my intention to reduce, it is enjoyable having a mental list of things that I consciously want to collect and look out for. I generally keep my eyes open for Cornishware (as you can see from my one piece that it is not something that happens a lot!) and little glass bottles of the *perfect* colour. They are quite easy to come by, so I am now very particular about bringing one home and it must be the right colour.
My main things to collect are books. I've mentioned numerous times how much I enjoy re-finding books from my childhood and I always have a look through charity shops to see if any catch my eye. It's one of my strong memories of growing up, having a huge amount of books that were various different ages, styles, editions and genres. It didn't occur to me until a few years ago that books from different decades have different style artwork. I know that sounds silly but I didn't. I just accepted (for example) that "Rosie's Walk
" was illustrated how it was, and not because it was illustrated in the sixties.
As well as keeping my eyes open all the time for children's books, I actively look for Topsy and Tim books, Ladybird books and also The Railway Series by the Rev W Awdry. Last week I found a Topsy and Tim book in a charity shop, as well as two Ladybird books and two Roald Dahl books – all 50p each! I did buy the two Railway Series books from ebay which brings my total collection of those to er, four, although I managed to buy the same one twice, ah well. I'm only at the start of collecting them although I've been planning to for years, because this is the first time I've had anywhere to put them!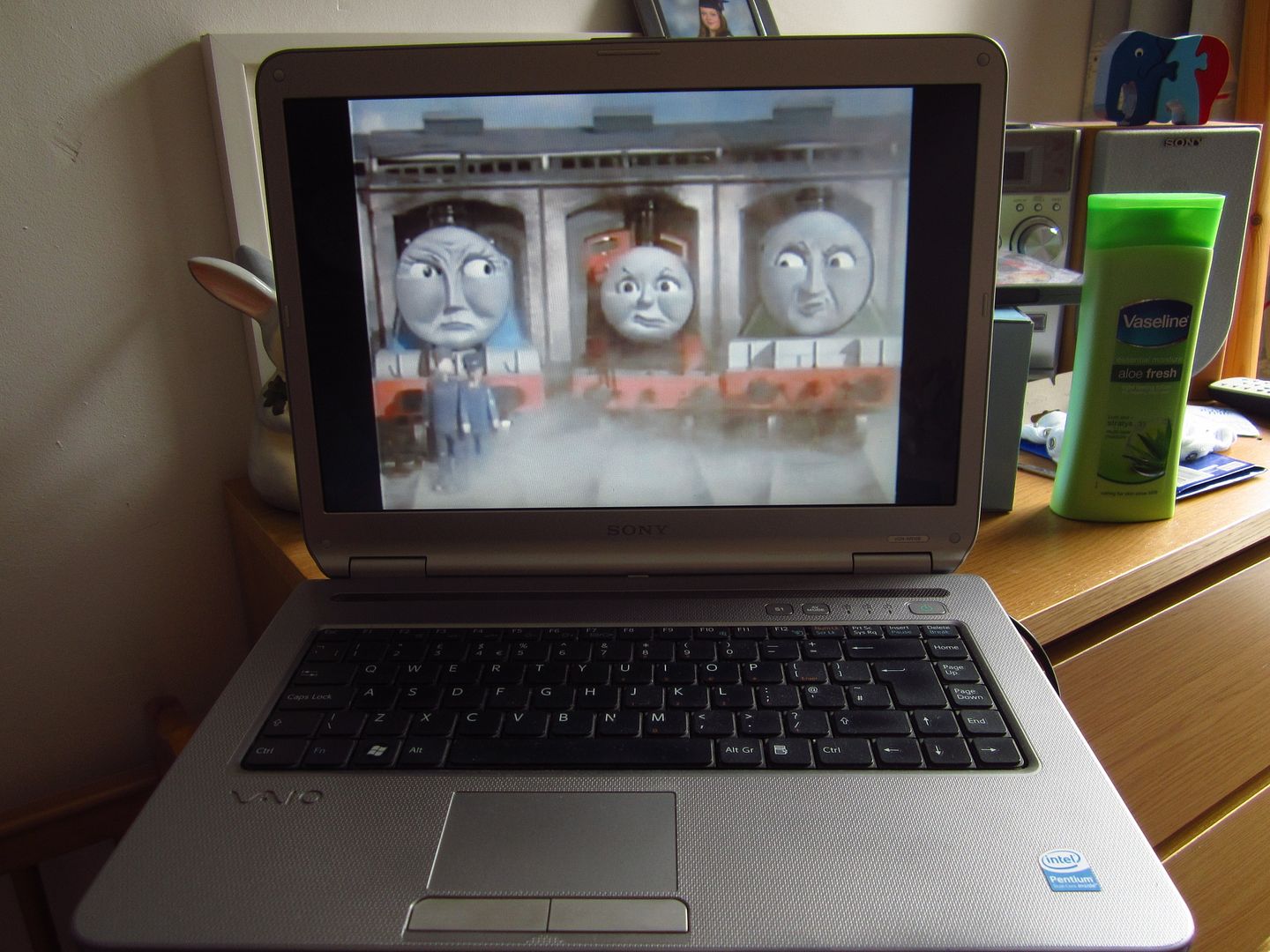 On the subject of Thomas the Tank Engine, I found the episodes that we had on VHS as kids on Youtube, the original (I think) ones narrated by Ringo Starr. Before it became technicolour and "Thomas and Friends". I tried putting a more recent episode of it on for TTB but I couldn't stand it and went back to Postman Pat instead. I hate that it is called "Thomas and Friends" or "Thomas the Train", he's a bloody tank engine and that's what he should be called! Pah. I hate it when things like that are changed. (Grumpy old woman at almost 27, oh dear Heather…)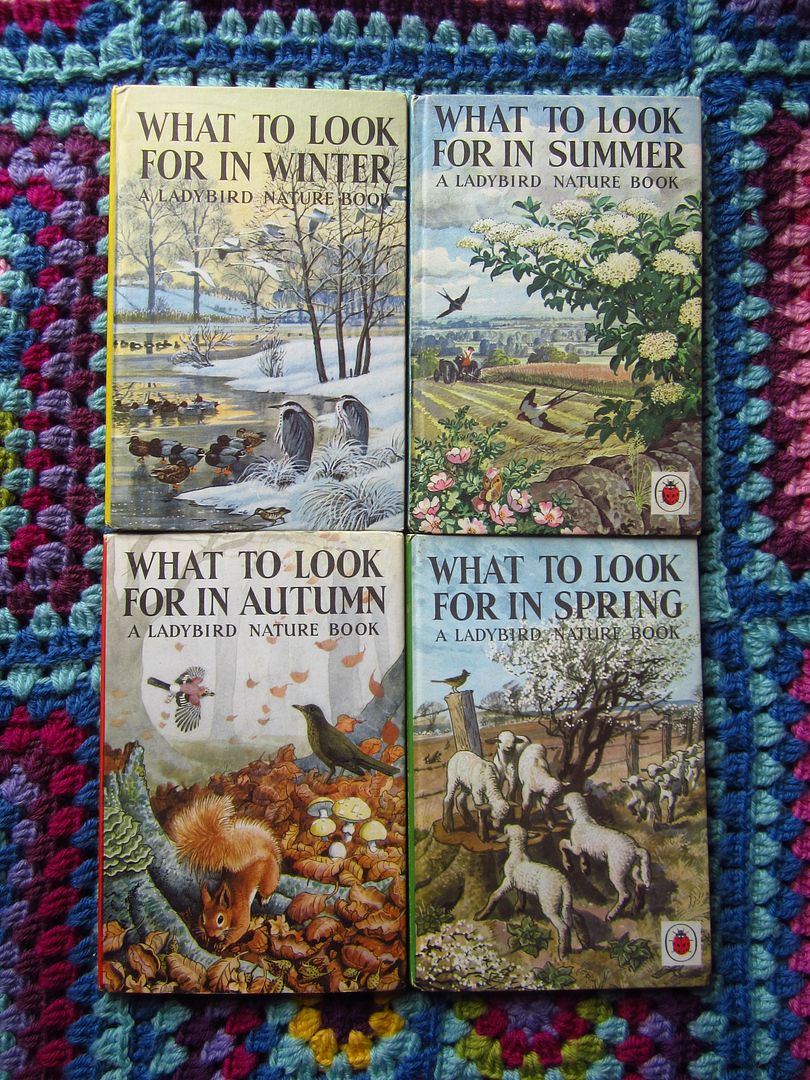 TTB was lucky enough to be gifted these four beautiful Ladybird books recently as well. At the moment I love how they look on top of the expedit in his room but I do look forward to when he is old enough to enjoy their content too.
I know that by collecting books like this with intent I'm sort of pushing them on to TTB in a way, trying to inflict my happy childhood nostalgia onto him when he may not want that. It's not my intention to do that, I genuinely enjoy collecting these things because *I* like them and it's always a good feeling to find one, a bit like finding a hidden prize somewhere. My intention is to enjoy collecting them, and to just make sure he has access to a lovely collection of all types of books and is encouraged (but not pushed) to enjoy them. If I enjoy them too, so much the better, and perhaps he will be more inclined to enjoy them if he sees me doing so. Who knows! He is certainly showing an interest in books already.
I'd love to hear what you collect (if only to help justify mine!) x