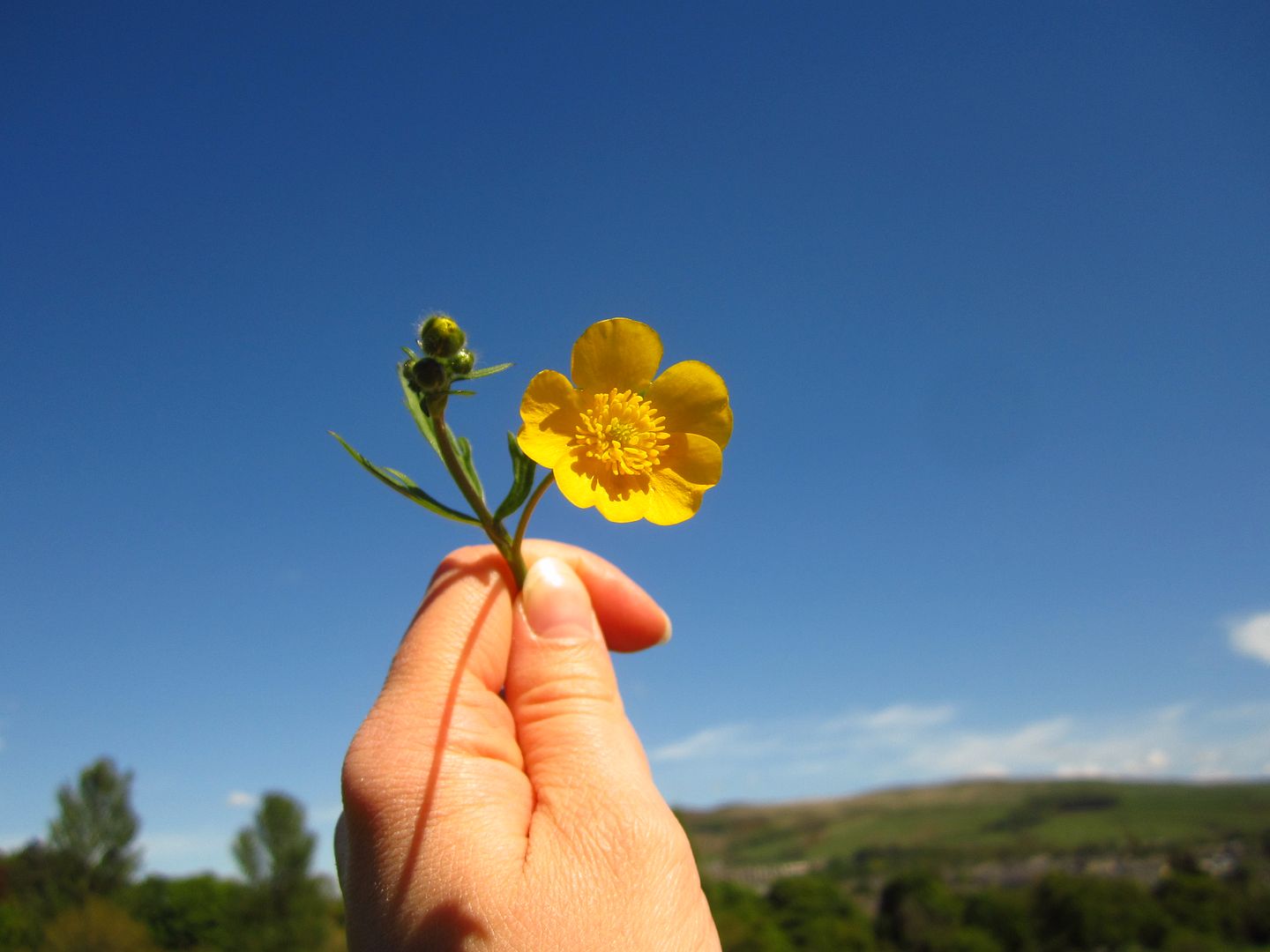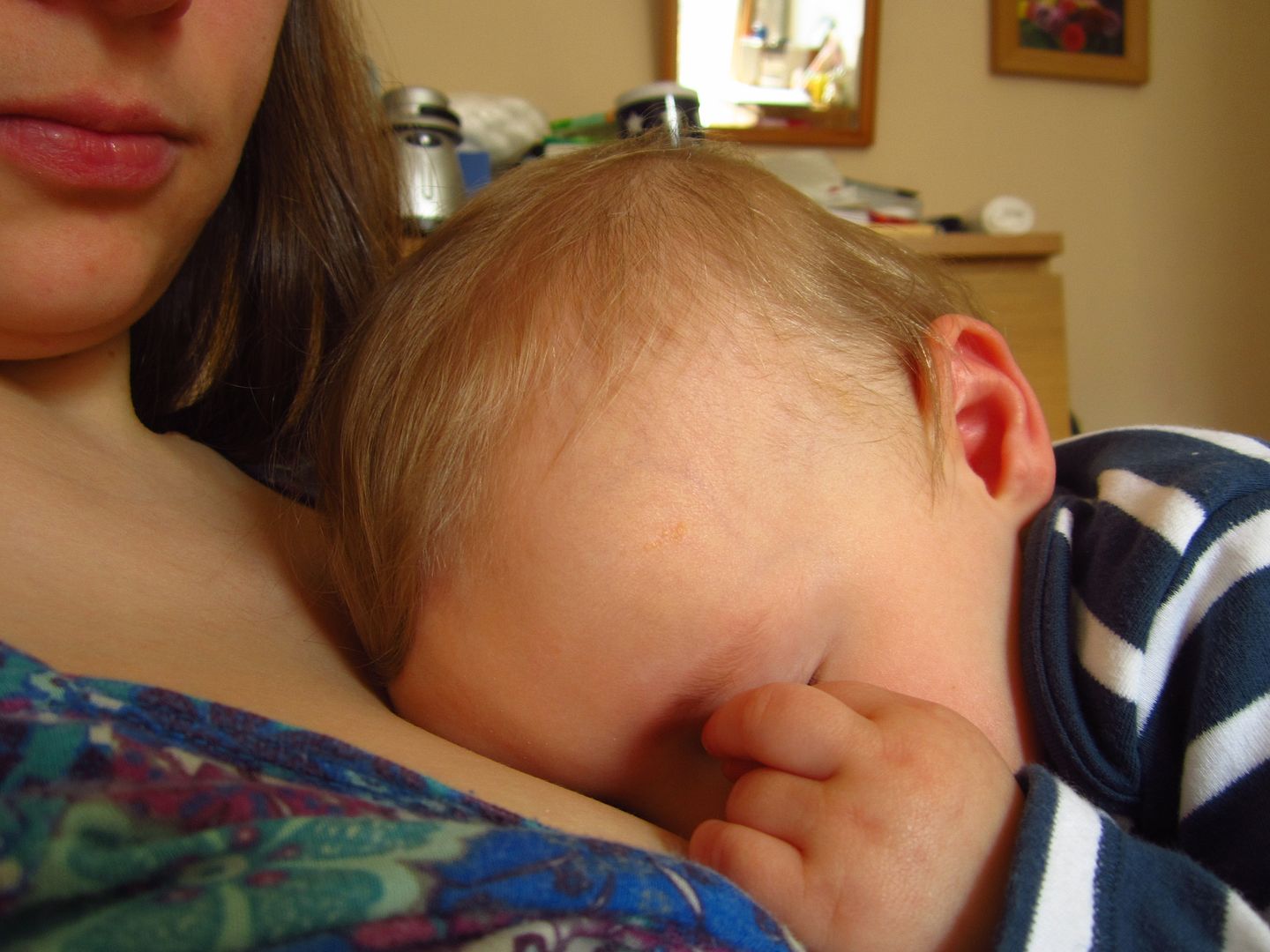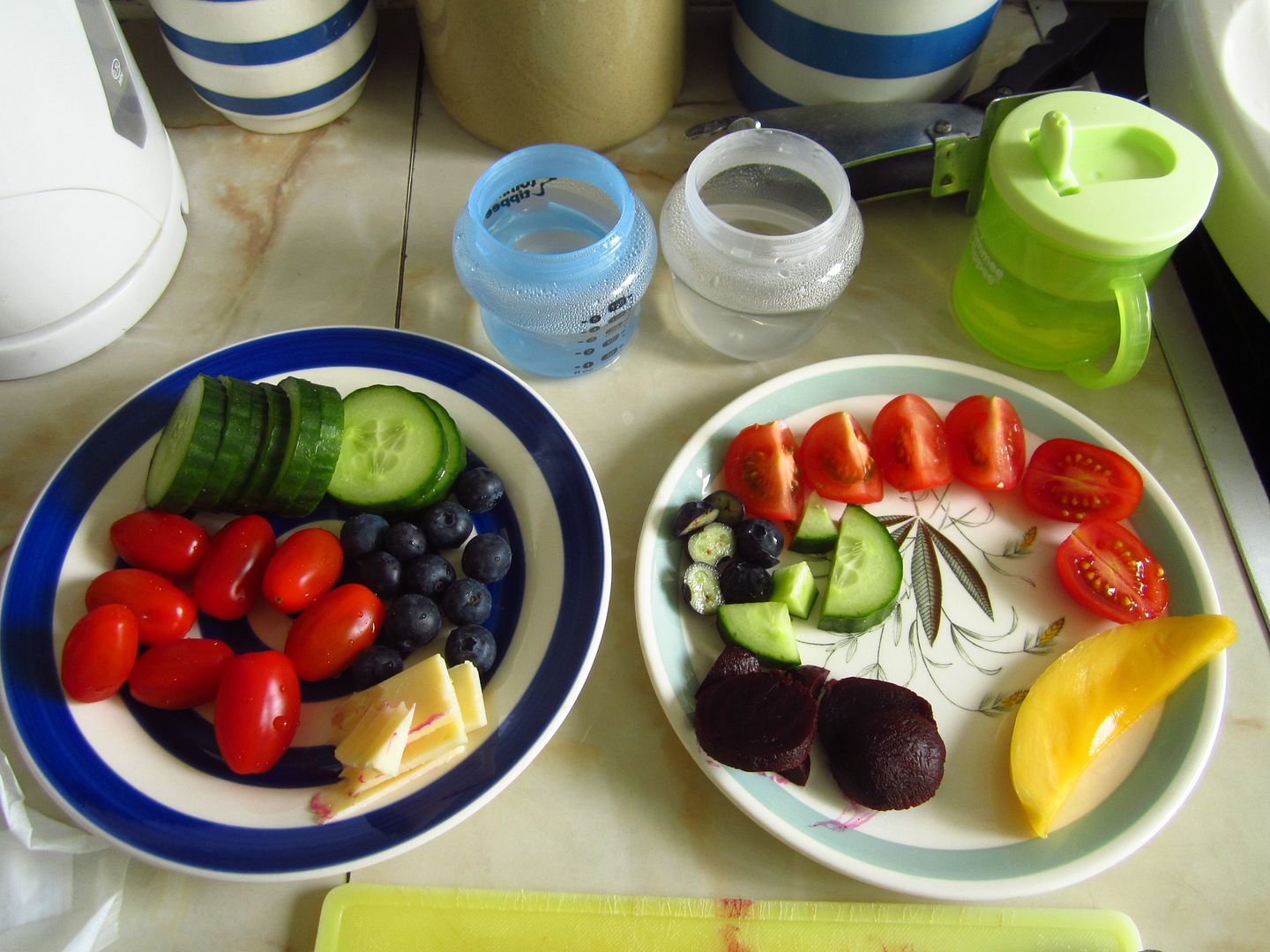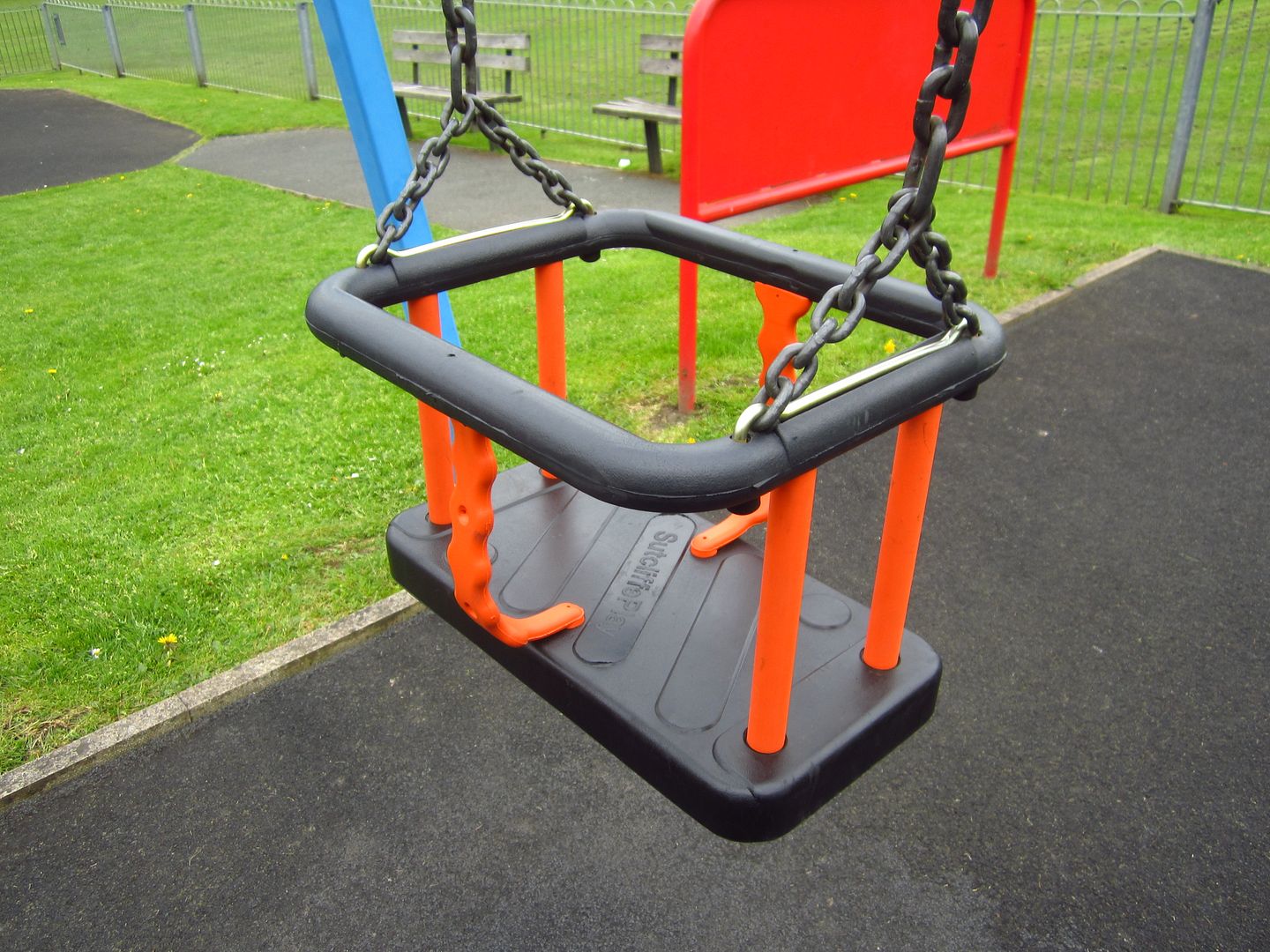 52 weeks of happy … started by Little Birdie. Here is my Week 21:
1. Doing "Do you like butter?" with the baby.  Turns out that he just likes buttercups, and grabbing.
2. Sleepy cuddles. It's funny though because it's like he is giving the camera the finger. Rude!
3. An apple with a leaf on it. It looks like a proper apple! It's the equivalent of seeing a double fronted detached house with a door perfectly in the centre, and curly smoke coming out of the chimney. Like a child's drawing!
4. Introducing some new foods (beetroot and blueberries) to TTB and the hilarity of just HOW pink beetroot can turn a baby. (Also enjoying using my "Pevensey plate" for TTB. It's the Alfred Meakin "Hedgerow" one on the right. In the little house at Pevensey that my grandma used to own, the china was this pattern, and Woods Ware in Green Beryl. Rachel found an entire tea set in the Meakin in a charity shop a while ago and was kind enough to share some with me. It's very nostalgic to use! I always use the Meakin for TTB now.)
5. Swings. We went on the swings almost every day last week. He loves them! Happy to see that the one crappy swing at the park has been joined by two brand new shiny ones.
How are you all doing with your 52 week posts? Are you still going? Pop a link in the comments so I can come and nosey :-) You can see my previous weeks HERE. You know, I'm enjoying doing this loads more than my Monthly Mosaics from last year. I always forgot to do those until halfway through the next month, and then could never narrow it down enough to make a 9 photo mosaic. This way is more fun, plus being weekly it's easier to remember to do, AND I get to use more photos. Winner!