May I refer you back to my Tentative 2013 Aims post where I mentioned casually that I wanted to grow some Sweet Peas this year? I wrote it casually but I've written something about growing things each year and still haven't been able to do so. Really frustrating! We have a small concrete yard at the back of our house and I LOVE having a little outdoor space. We lived in a flat for two and a half years and despite this yard being tiny, it makes such a difference having a little bit of space. I like to stand out there and just appreciate being outside but you know, still being able to wear pyjamas and crocs to do so.
The thing is, our outdoor space here hasn't been very useable – it's been a much needed dumping ground for all the things that we stripped out of the lounge and other parts of the house, and was still full of weird old plants and stuff that were here when we moved in. I've been desperate to USE it like a little garden … a table and chairs, some pots, being able to make it a bit pretty.
When the weather was sunny, we tided and sorted on the spur of the moment. We still need a trip to the tip but it's a million times better already. I can sweep it! I can get pots! So I did …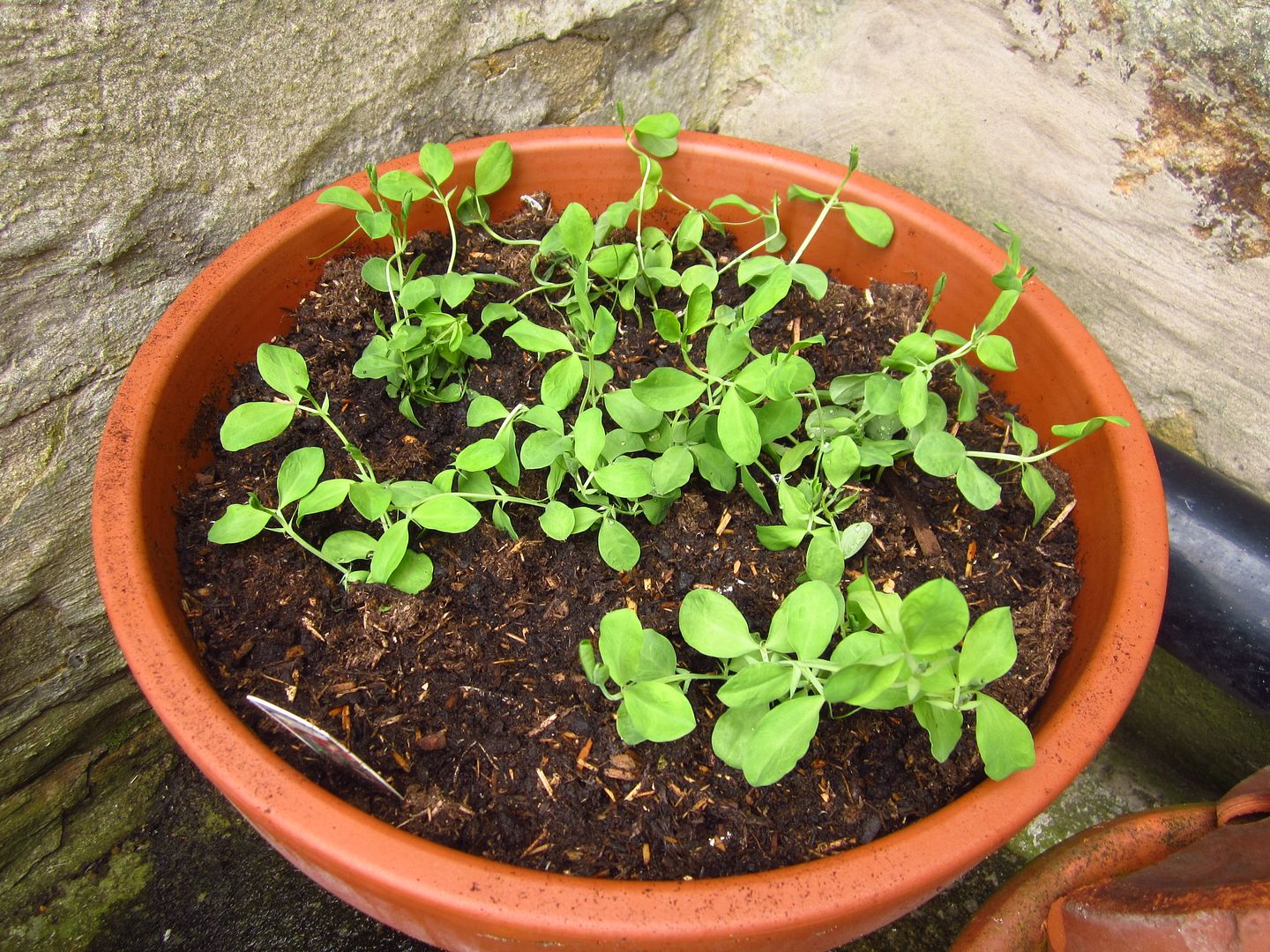 Here, is my pot of sweet peas. Just waiting for some canes to grow up! I bought the plants and realised I didn't know what to do with them so I just separated them out and planted and watered them in well. We will see!
Now, in addition to that is the long planter on the wall. This has happily grown weeds for two years until it produced some surprise crocuses in March that were subsequently killed by the snow.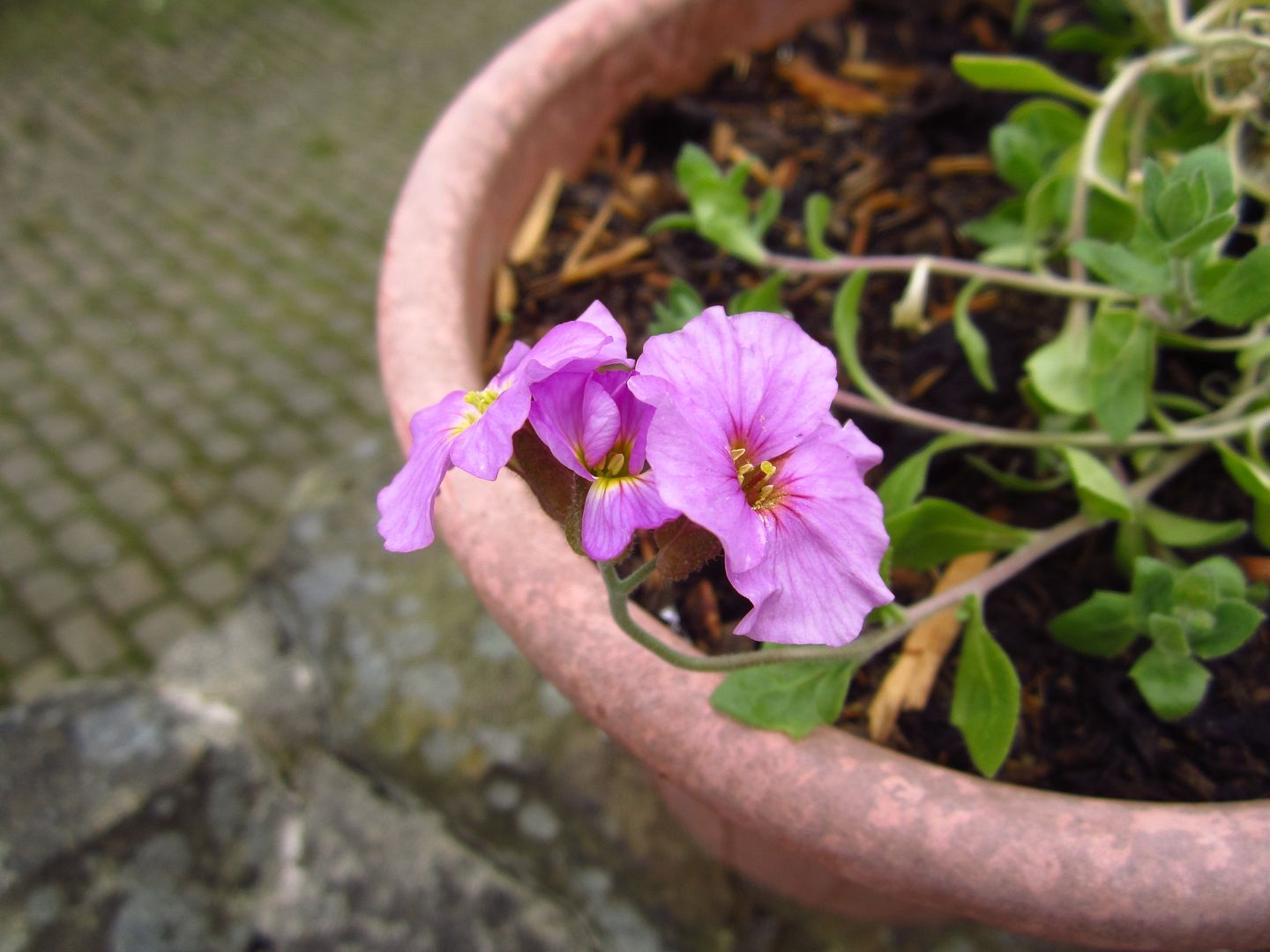 Now it houses my two aubretia plants that my mother in law gave me last year and because I was massive and pregnant I just let them languish in the yard on their own. Poor plants. Fortunately they are hardy little devils and have fared not too badly for my poor treatment of them. Imagine my joy when walking TTB round the garden (a total of about ten steps but we like doing it anyway) that I noticed it had bloomed a flower. Happy!
I would love my little yard-en to look like this:
but with a little table and chairs too. I think the pots need to be elevated on a table or shelfy thing of some kind though as I do question the practicality of floor level pots with a curious little boy around.
P.S I carried this bag of compost all the way home all by myself. Superwoman!