My mum and Grandma came to visit us last week. The last time Grandma visited was to meet TTB when he was just two weeks old. Her visits are becoming sort of twice yearly … when it's just out of season and so not too busy, but not so early or late in the year that it's really cold (or that's the theory anyway … yes British Weather, I am looking at you.). I love that she is able to come and see us here, and she loves it too. It can be a bit tricky coordinating the visit and two people who's needs are at the opposite end of the spectrum (if TTB liked to sit still more it may help but there is nooo chance of that!). Fortunately we live very close to Bolton Abbey and I did a bit of googling and found that the cafe there is really good and very accessible. And does scrumptious cake.
On Friday morning we climbed into the car (a feat in itself once you include packing my pushchair and coaxing a car-hating-baby into his box of DOOM aka the car seat and listening to his I HATE THE CAR wails) and drove the thankfully very short journey to Bolton Abbey, parked the car, got everyone out (YAY SMILEY BABY!) and just all sort of stopped and breathed in very deeply to inhale as much of the lush, green, fresh air as possible. It was like taking a long drink of water when you're very thirsty. Mmm-MMM.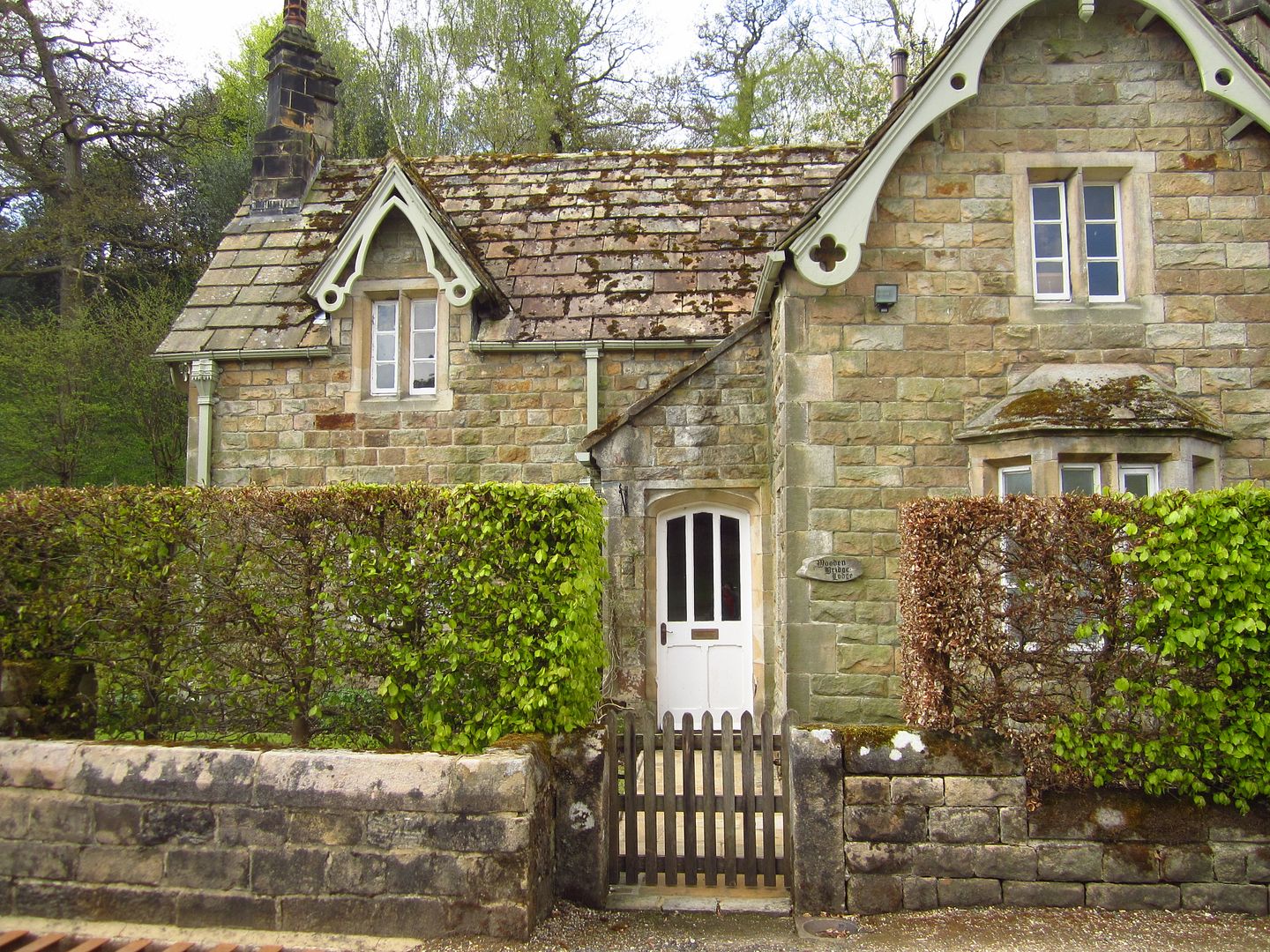 Just one of the pretty houses on the Bolton Abbey Estate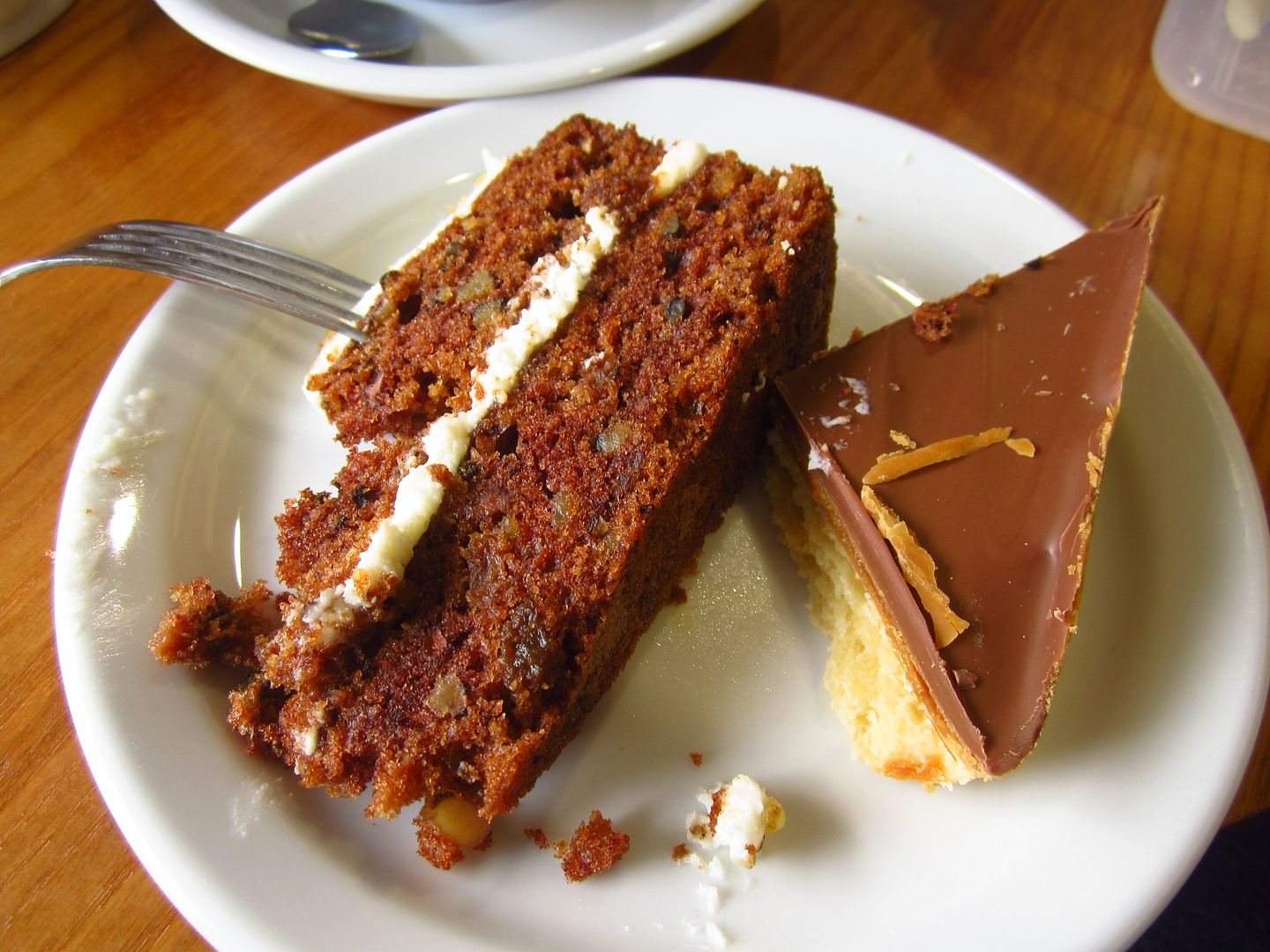 We headed straight for the cafe where we indulged in delights of the cakey variety. No I haven't got two pieces of cake, how rude of you to imply so! I have half a slice of carrot cake and half a slice of (the best I've ever tasted) Millionaire's Shortbread. I shared with my mum. TTB was overdue a nap but we managed to keep him amused with a baby biscuit and some tomatoes (he loves them) while we ate and then mum and I took turns to let him walk around the cafe.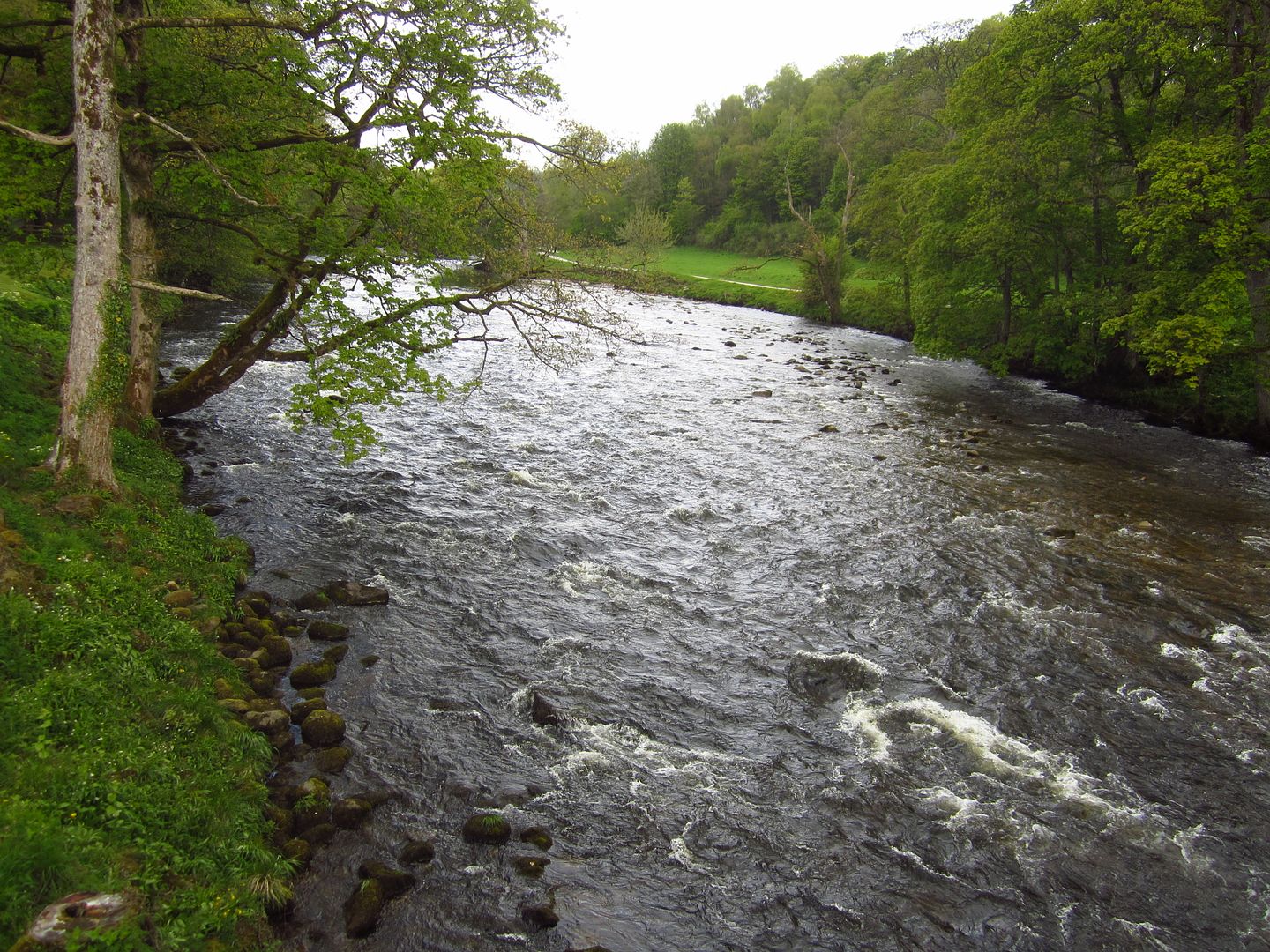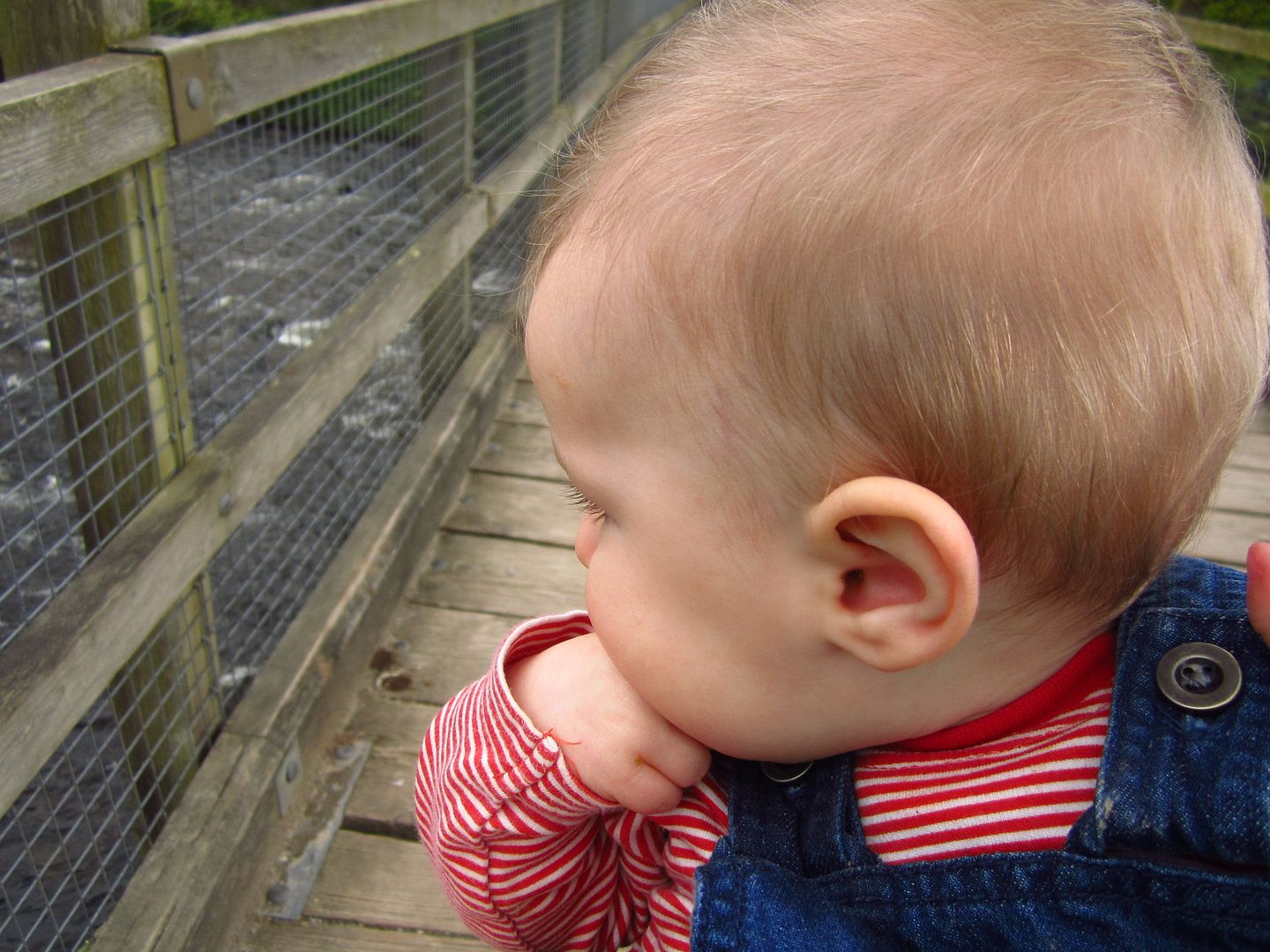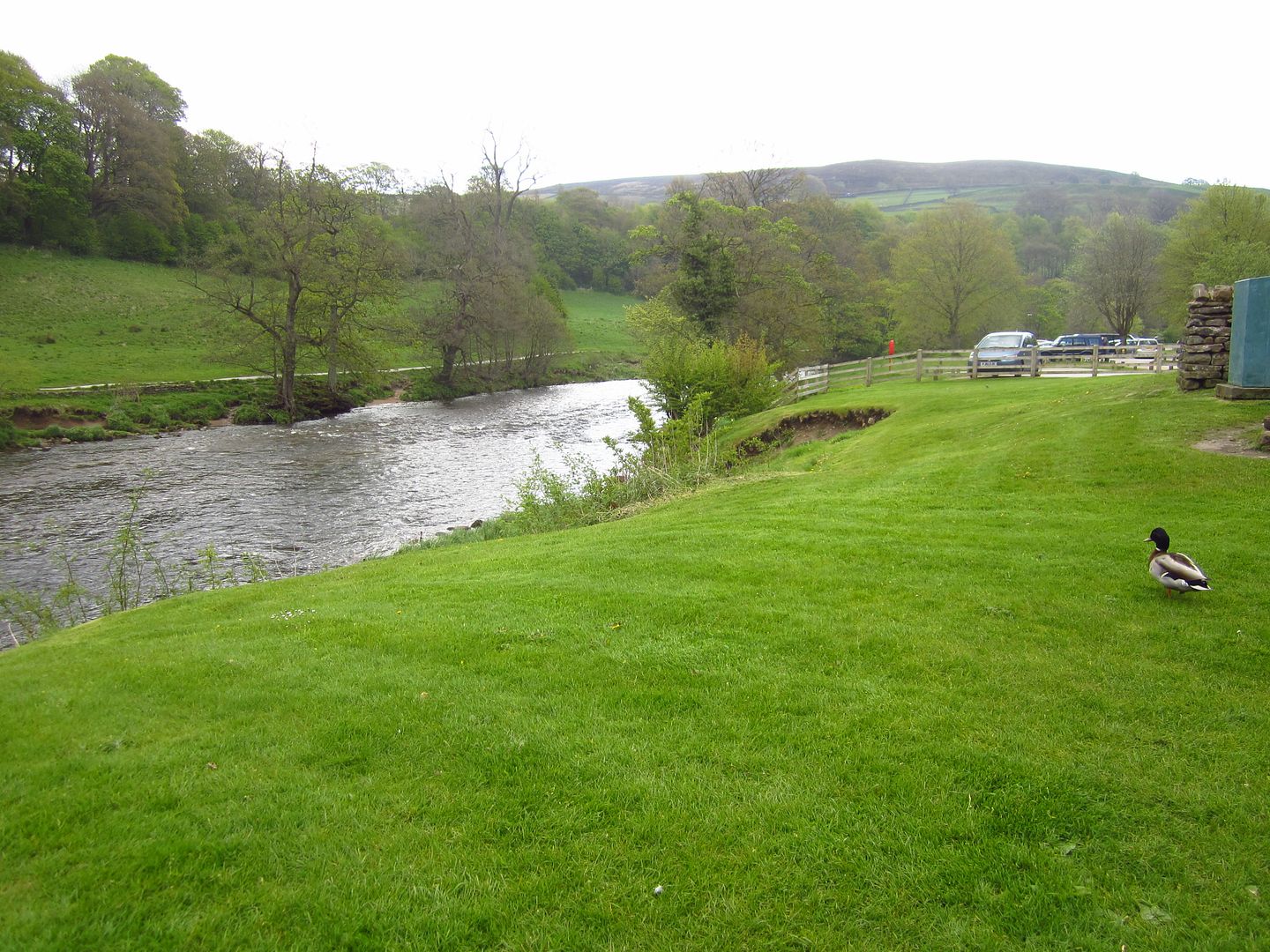 I took him outside as well; he loves being outside and seeing all that there is to see. He is fascinated by the world around him and I am so pleased that he is. He wasn't too sure about the running water, but was happy to see some ducks and laughed when we followed one for a bit. I laughed when a mummy duck decided to launch her ducklings into the water, it's quite fast flowing and they just all shot off downstream!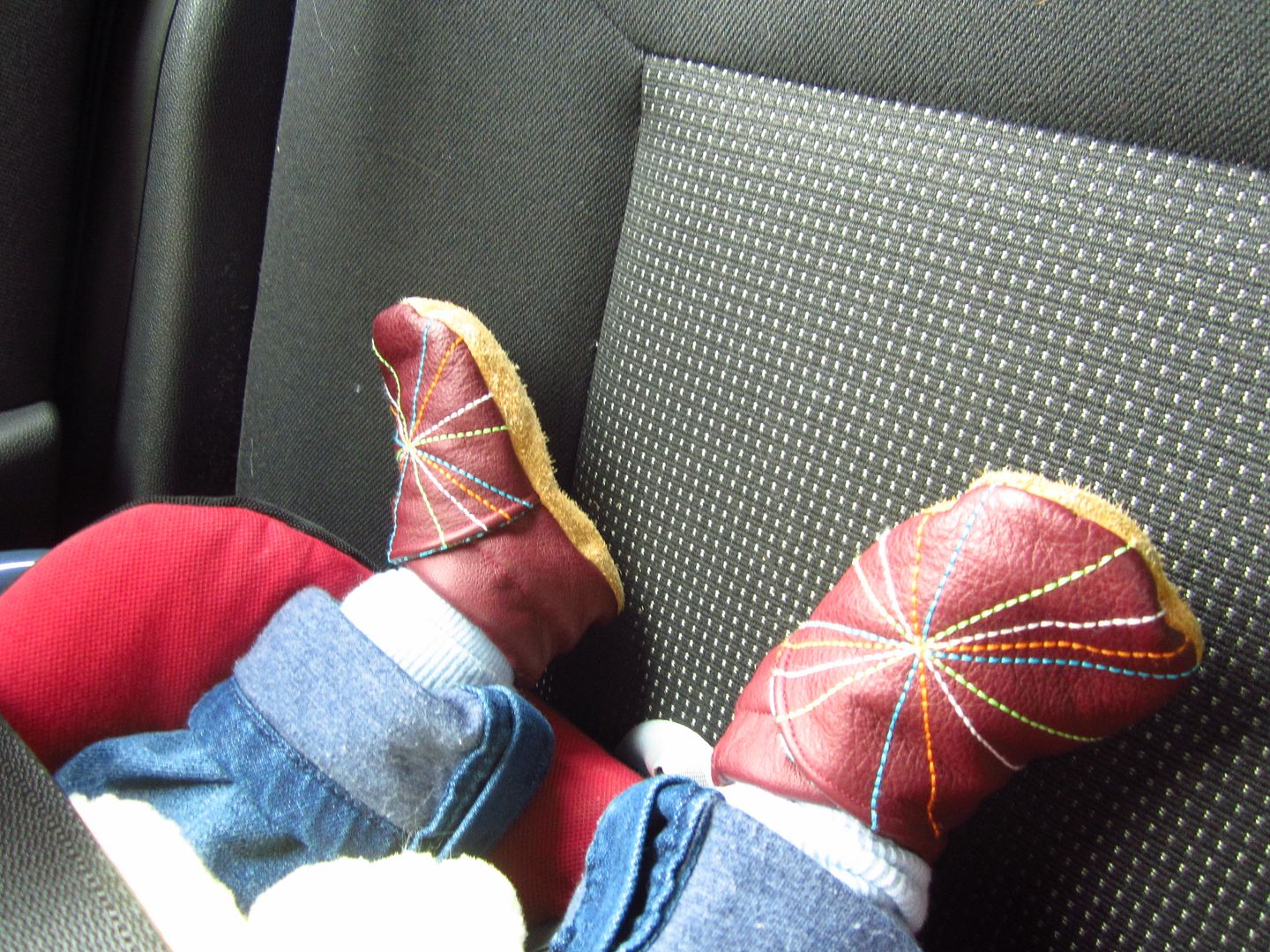 All of this made for a very Tired Tiny Tin Bird (like I said, well overdue for a nap – he holds up really really well but definitely needed his sleep!) and he fell asleep as soon as the engine started. We were able to go for a drive around the Dales and show Grandma some sights too. Just lovely. I'm so lucky to have my family.
TTB's supercute shoes were made by Katherine in exchange for the Big Elmer 2 Blanket :-)