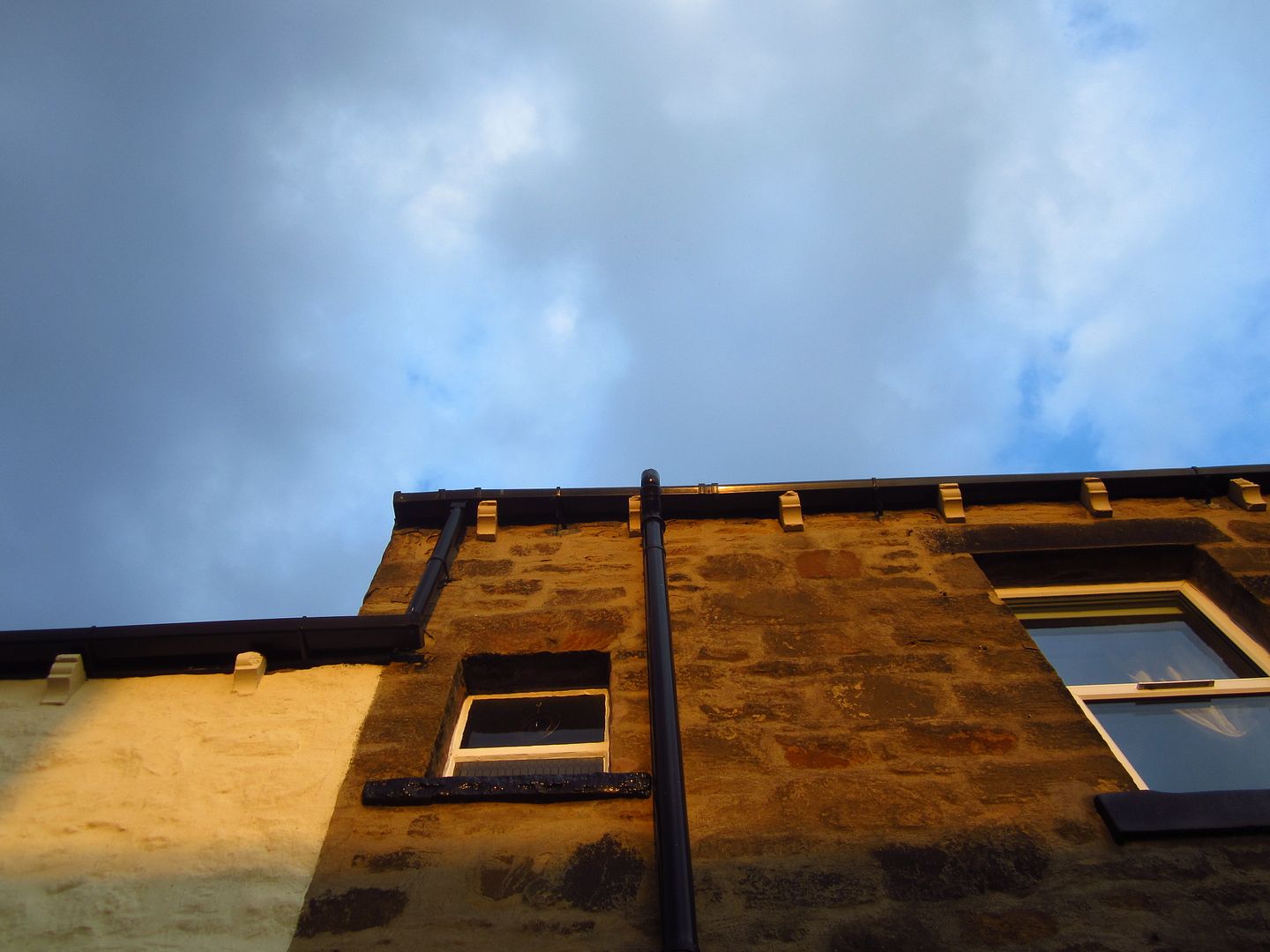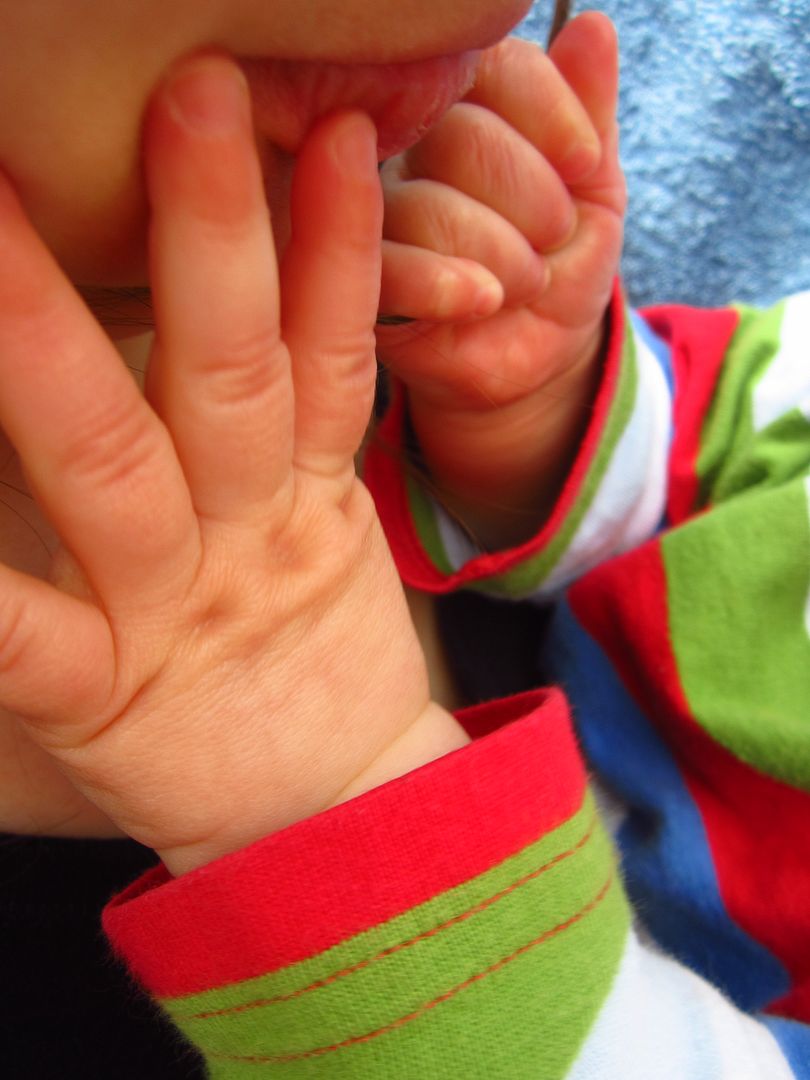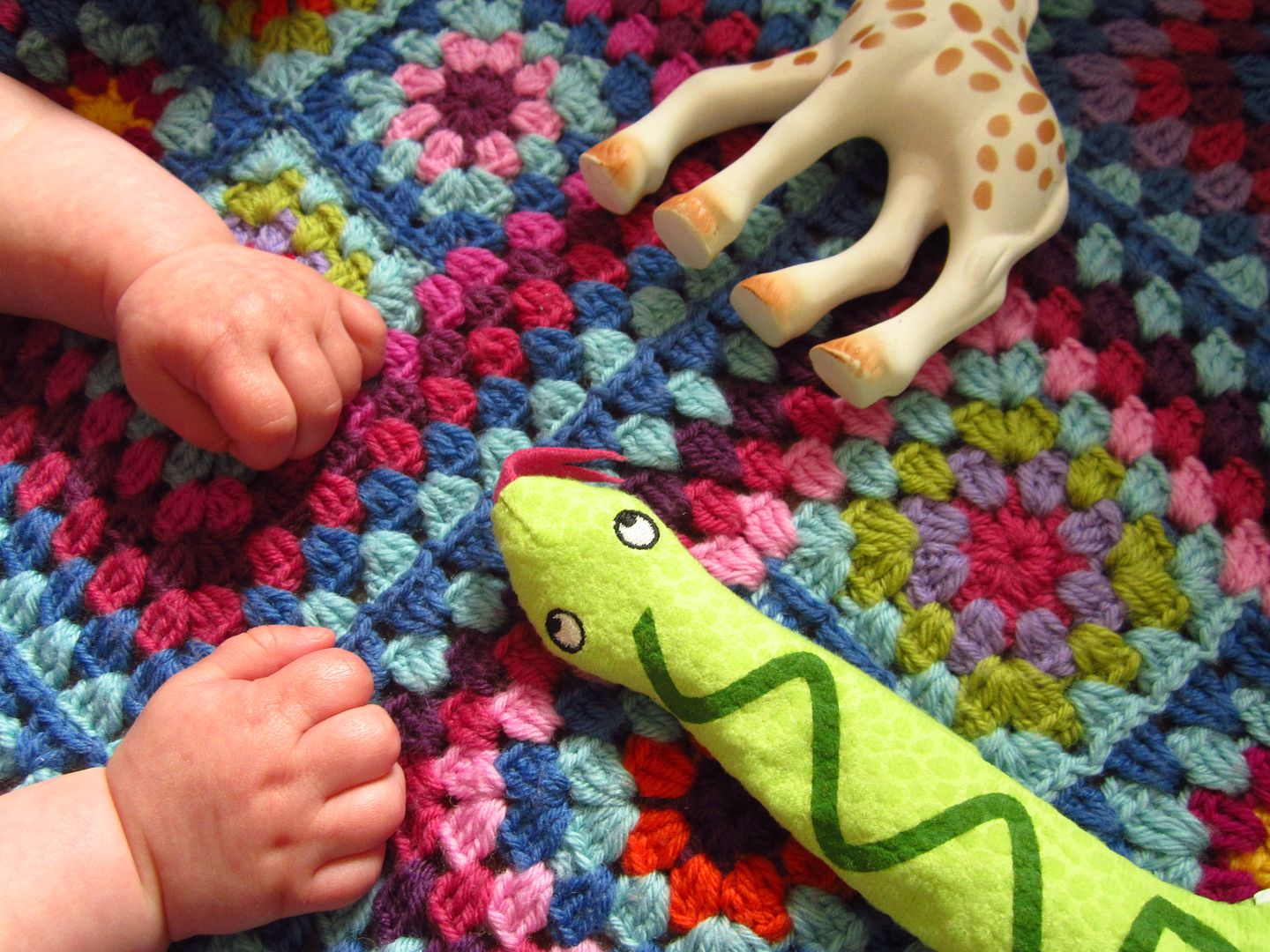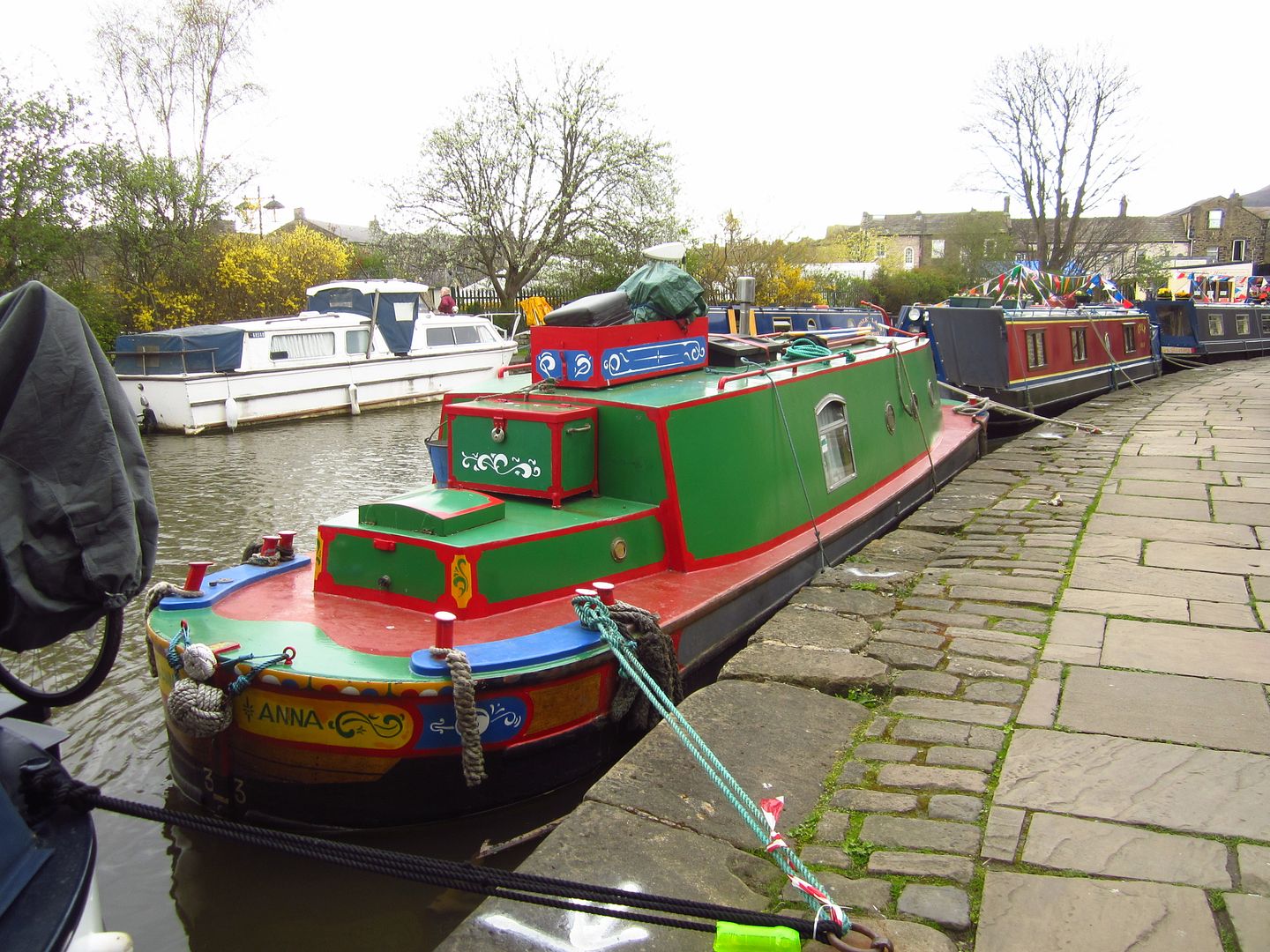 1. The still warm evening of the first properly sunny day. Unpegging washing from the line and chatting with Andy outside in the quiet about how to make our little yard nice.
2. Mr Grabby. Grabbing my face. He thinks its funny when I pretend to eat his hands and nibble his fingers and we do this many, many times a day. He has a funny little sense of humour.
3. Enjoying all the blankets. I like to choose which blanket we are going to use as our playmat each day. It's usually the Big Elmer but TTB spotted this one and was interested in all of the colours so we used it a bit this week.
4. A walk along the canal path on Friday afternoon (on the way back from the park … of course …) while the boats were starting to get decorated for the Waterways Festival. I promised to take TTB along to see them over the weekend :-)
A very baby-centric 52 weeks of happy this week! I do spend every moment of every day with him so that's not really a surprise. I do try to vary my posts but as you can see, sometimes it is all about the baby. We've had a couple of weeks where he just wants to be ON me all the time so I haven't had many non-baby moments really. Lots of happy ones though!